Description
Gallery
Reviews
These custom cufflinks are perfect for weddings / anniversaries, as a groom gift / groomsmen gifts and would make wonderful keepsakes for every day wear. Perfect for:

Full GPS coordinates (e.g. wedding venue)
- Initials/names
- Dates
- Short quote
Customised with your own text!

The cuff link fronts are slightly larger at 23 mm x 12 mm allowing for more text split over two lines. These are made in solid Brass and are soldered to finish.

The cuff links shown have been oxidized to leave an antiqued/distressed finish. These can be left without oxidizing for a polished matte Brass finish.

These arrive boxed as shown.

Get in touch if you need help with GPS coordinates.

Matching tie bar and other styles of cufflinks are also available.

TEXT:
Leave your custom text in 'Personalisation Text' box. Alternatively, message us at any time.
These accommodate up to 10 characters on each of 2 lines.
Write the text exactly as you would like it stamped including using the right case (UPPER/lowercase). The text will be roughly centred on the Brass pieces in one or two lines.
The following characters can be stamped:
A to Z
a to z
0 to 9
heart shape (medium or large available)
! ? . " , ) # ( @ &, ' -, ° (degree sign), ∞, other simple accents & punctuation
Please note that full stops and commas are half character widths, while the large heart shape is two character widths. So for e.g. a date as follows can be stamped: 03.02.18 (7 character widths).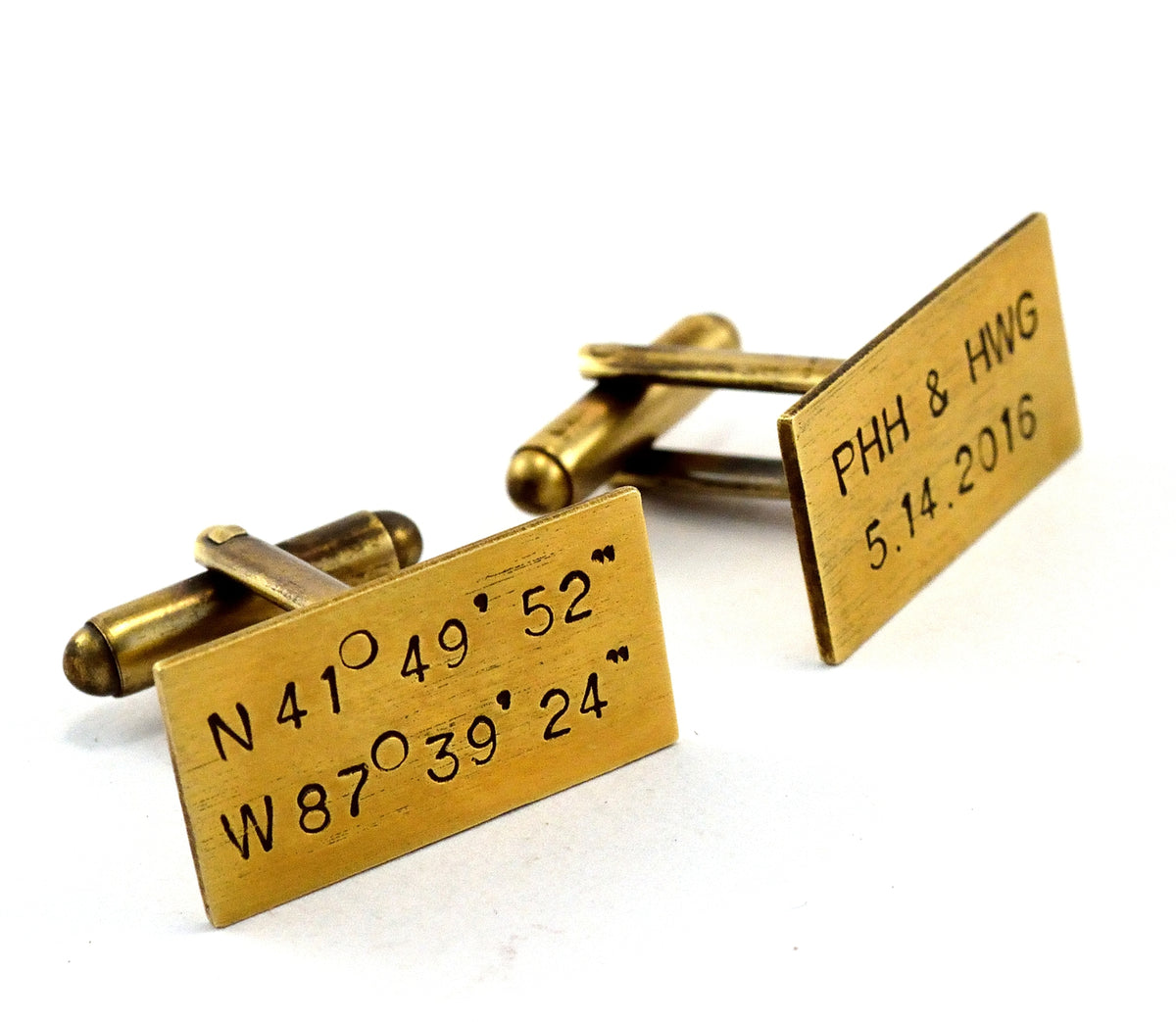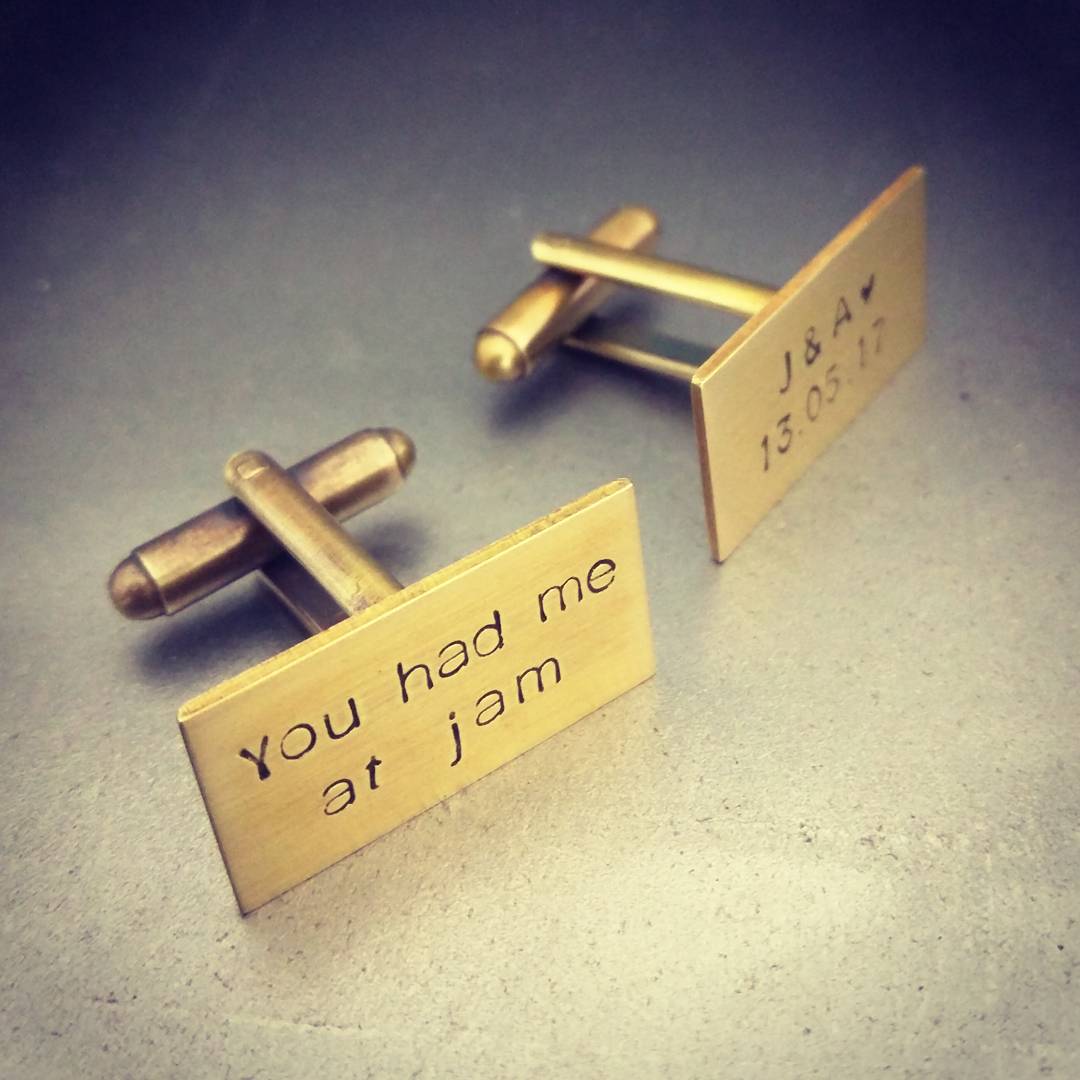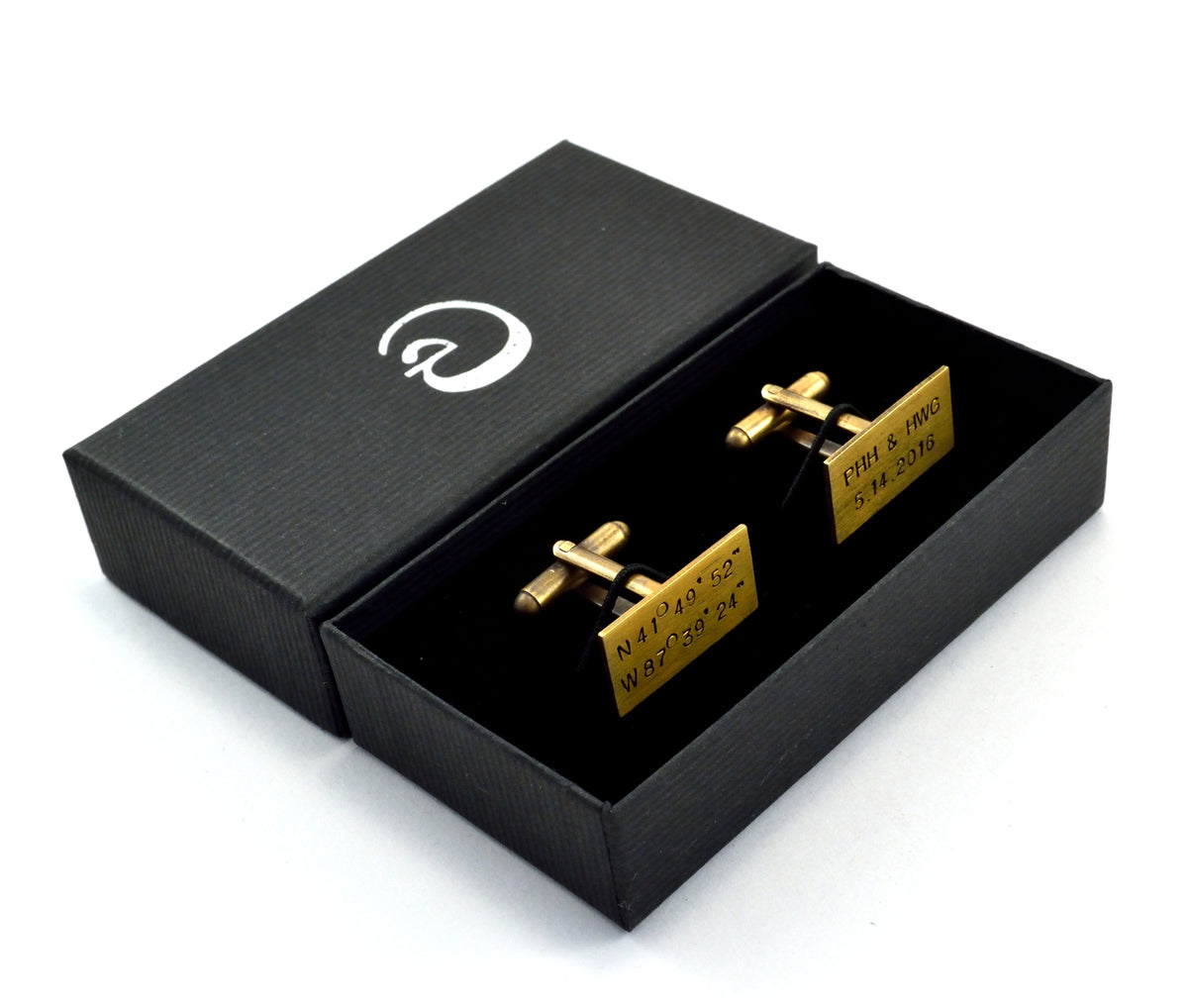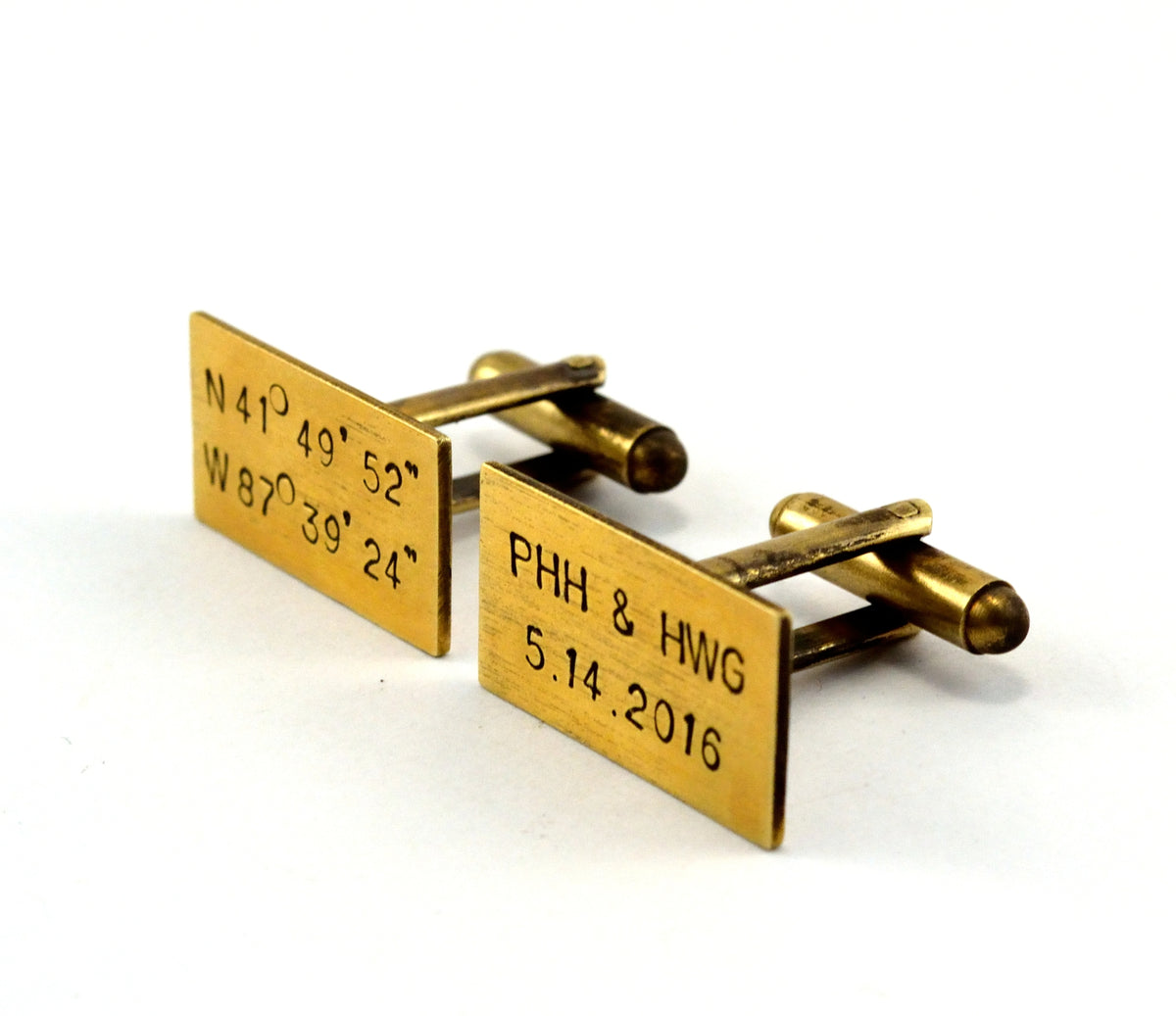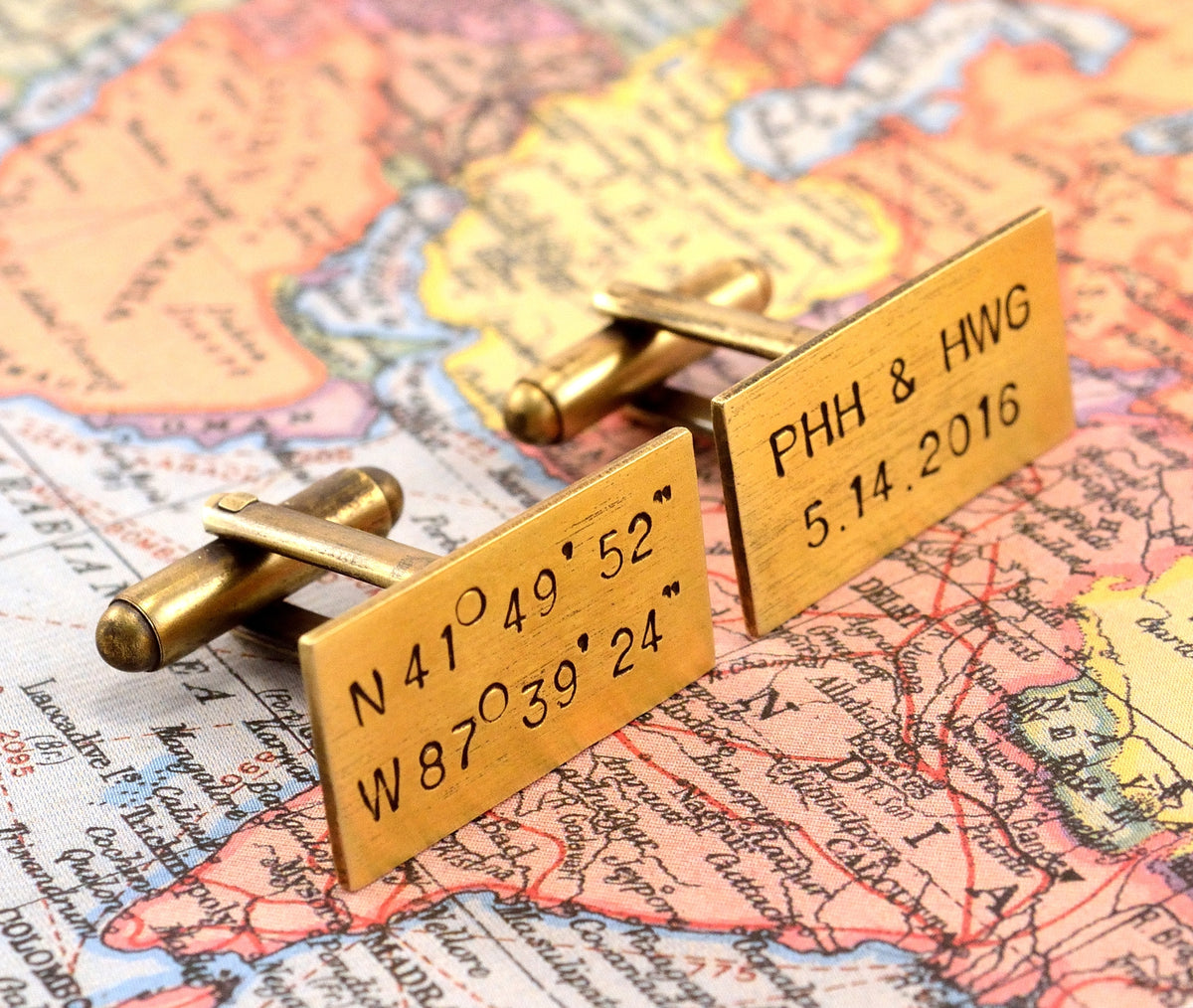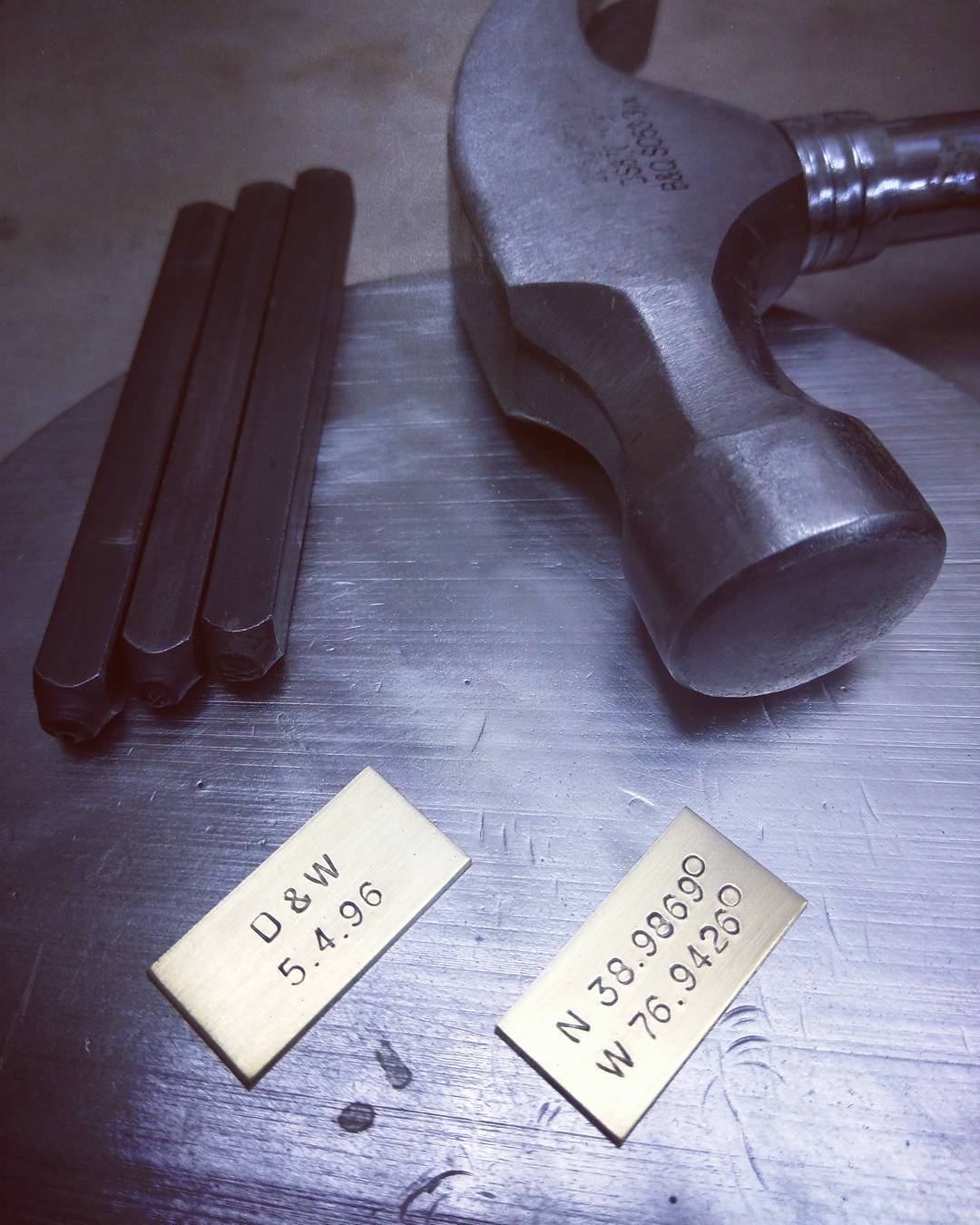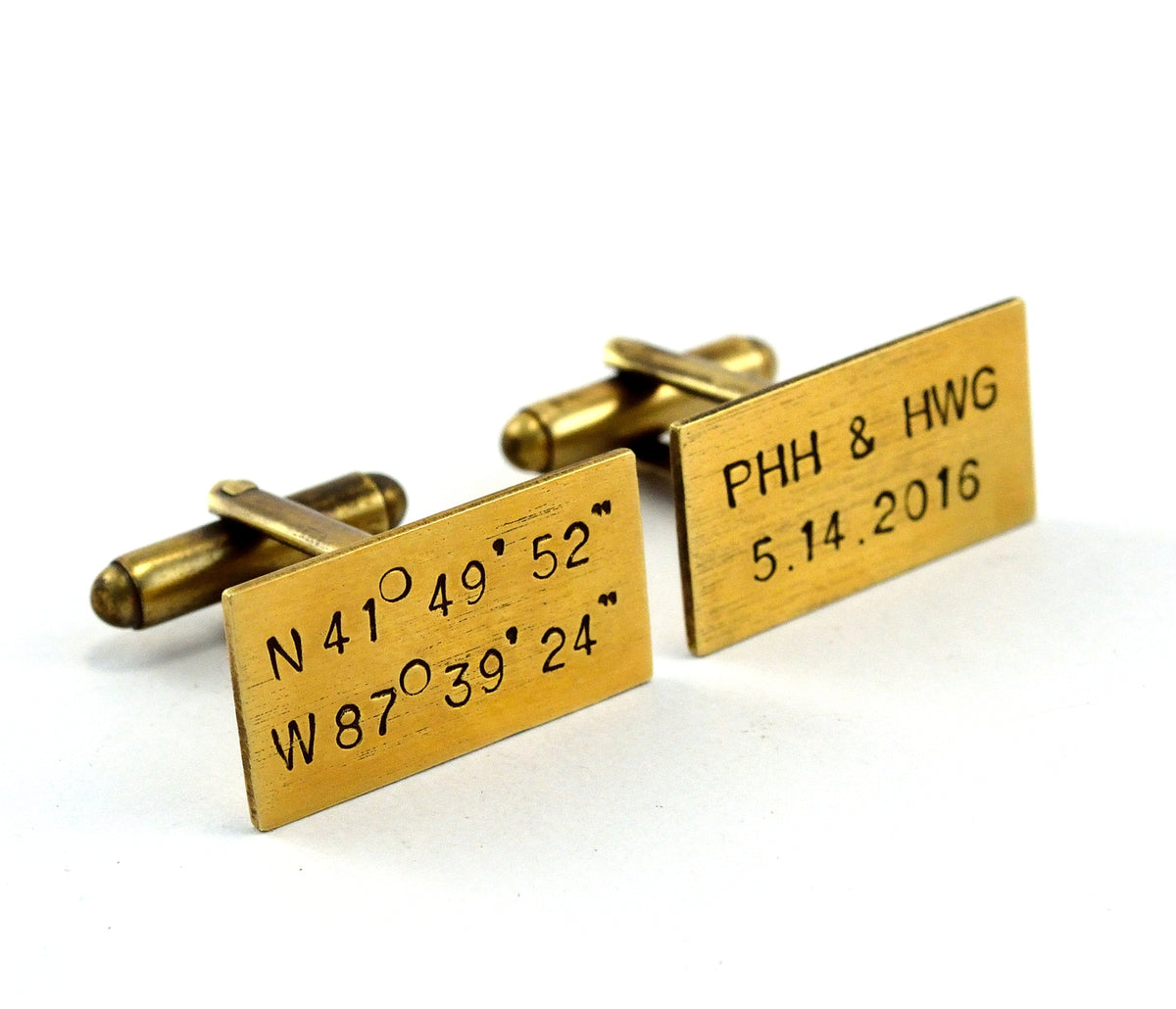 You can find reviews for other products here