Description
Gallery
Reviews
Fierce little lion pendant in solid silver and hung on fine Sterling silver chain.

Found in my antiques hunting travels, originally in bronze, this little guy is amazingly detailed, 3 dimensional & absolutely tiny. He has such intricacy that even at his tiny stature, you can clearly see his ferocious little fangs! He is cast in Silver and has been turned him into a necklace to make your own fiercely awesome pet.

The casting is true to detail and captures all of the emotion and action of the lion. Oxidised to further highlight the features.

Made into a tiny pendant hanging from an oxidised Sterling silver necklace. He hangs perfectly balanced! The lion measures roughly 18 mm x 12 mm x 8 mm.

Arrives elegantly boxed. Perfect gift for someone fierce, courageous and proud, or a Leo!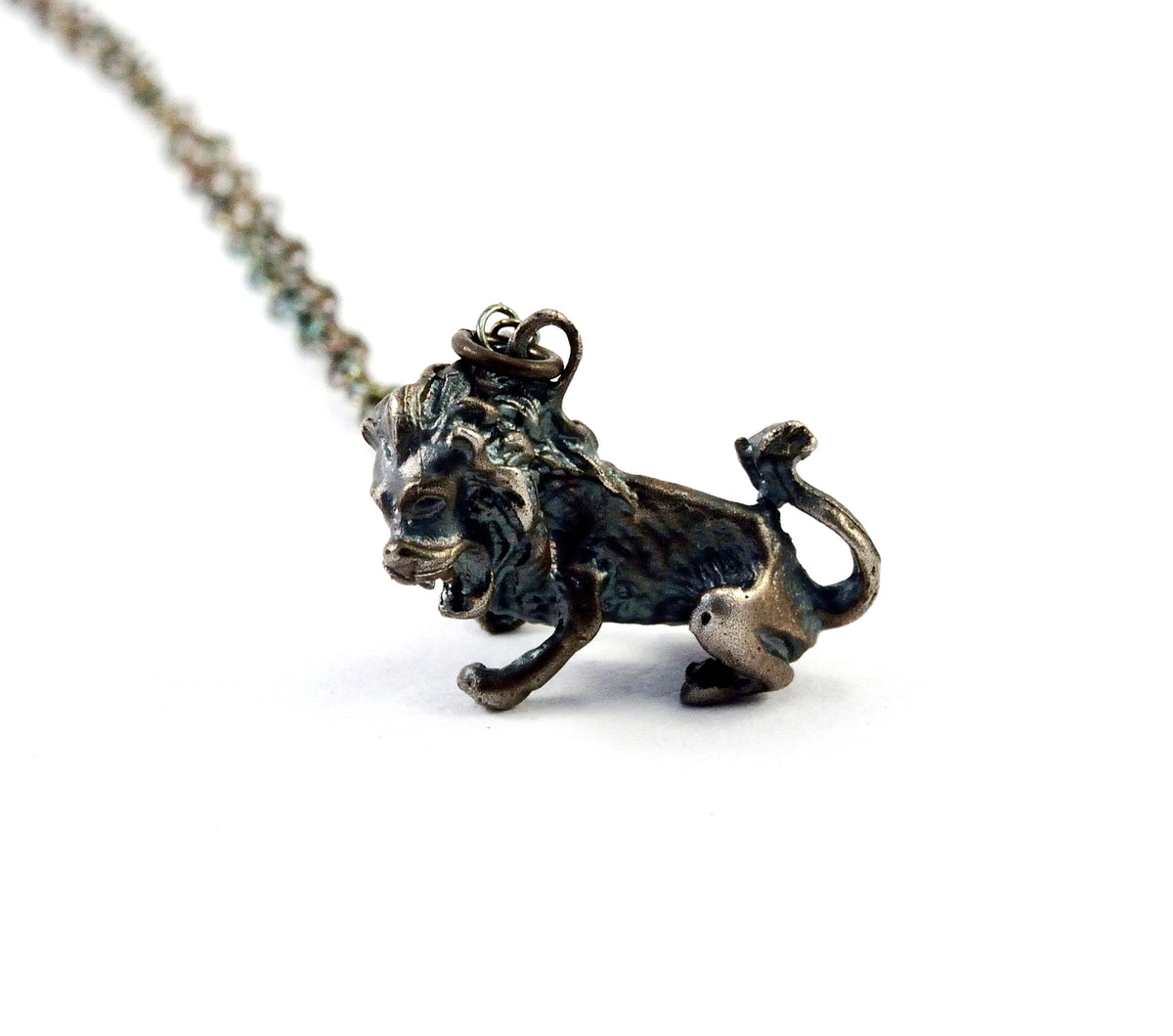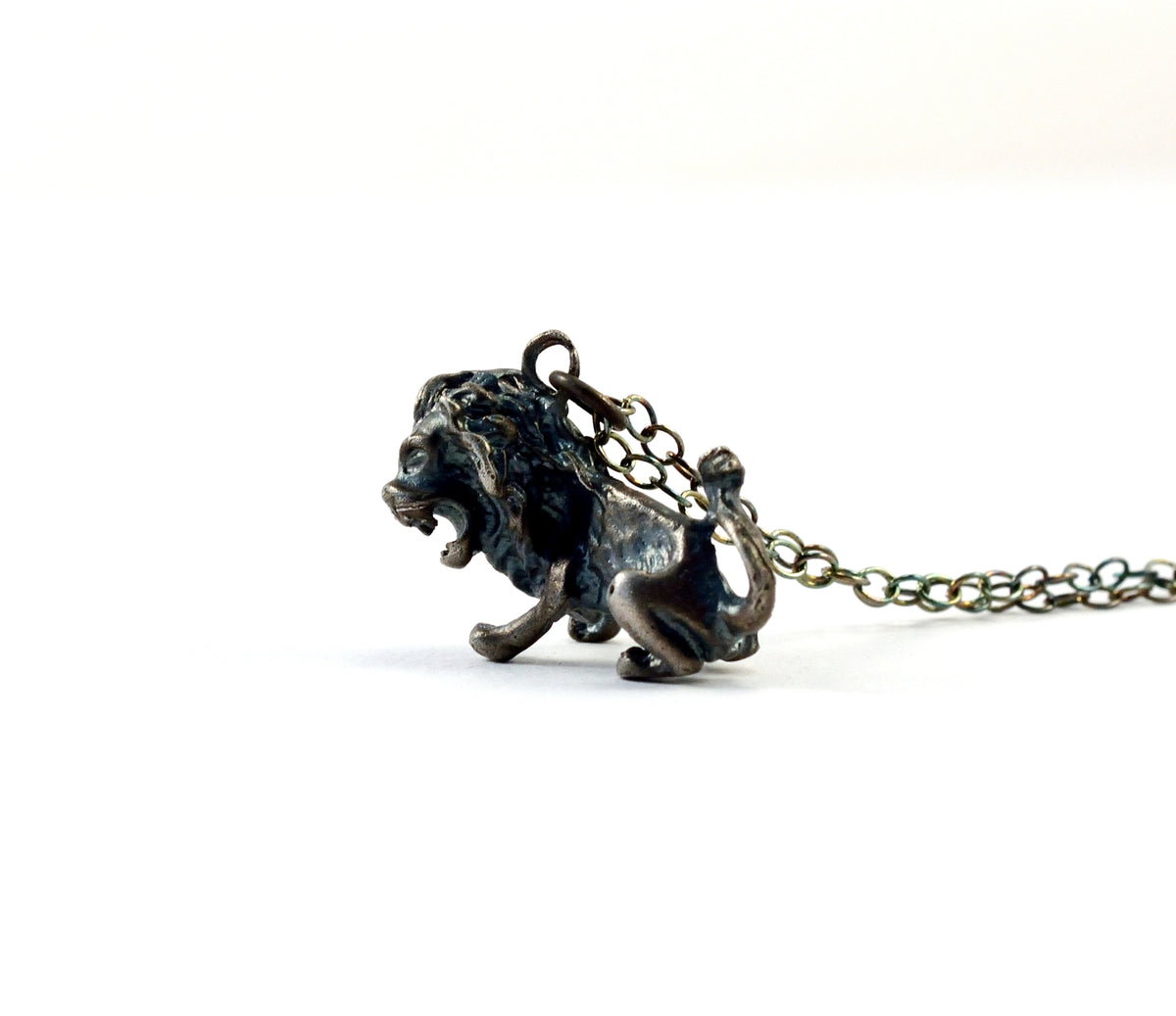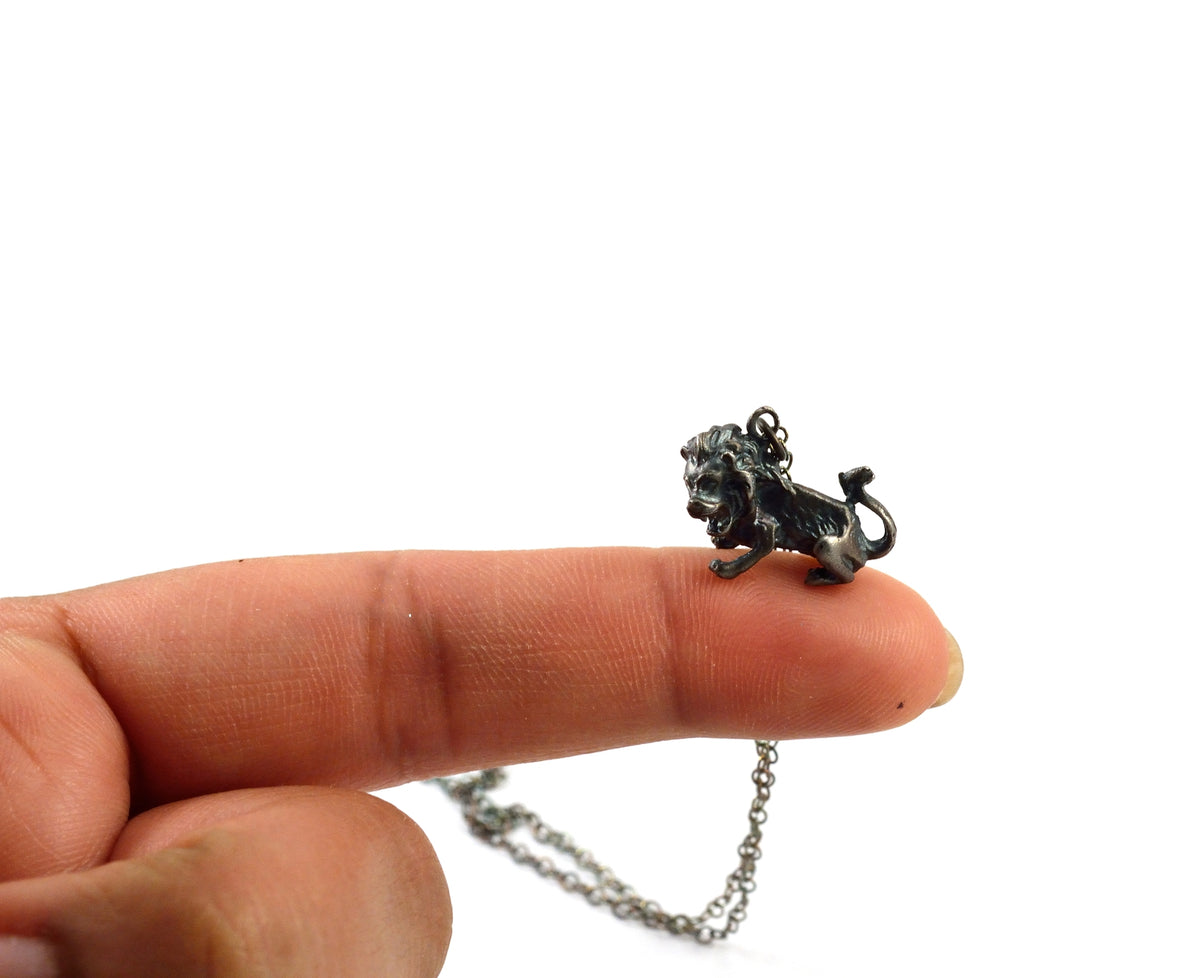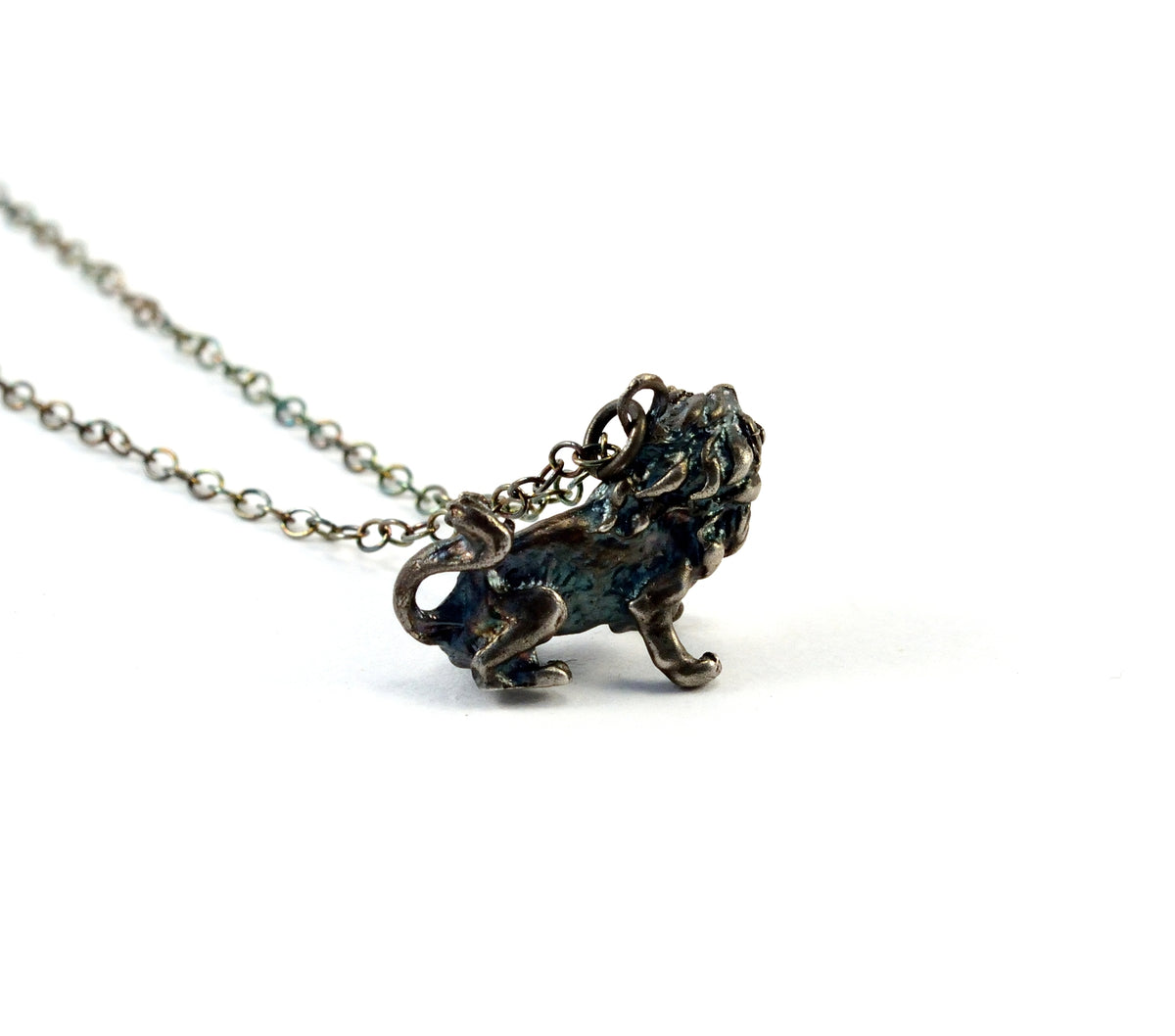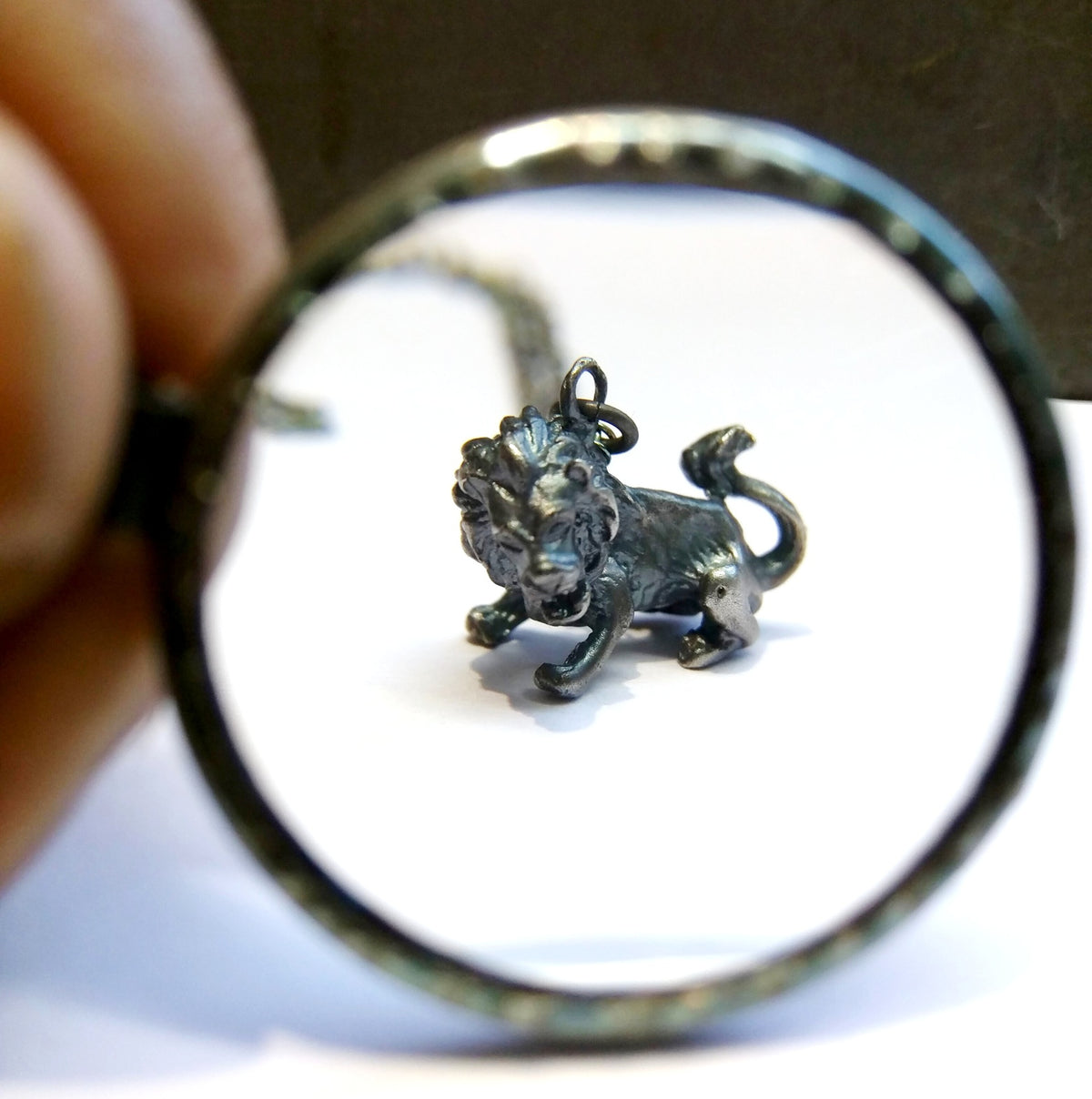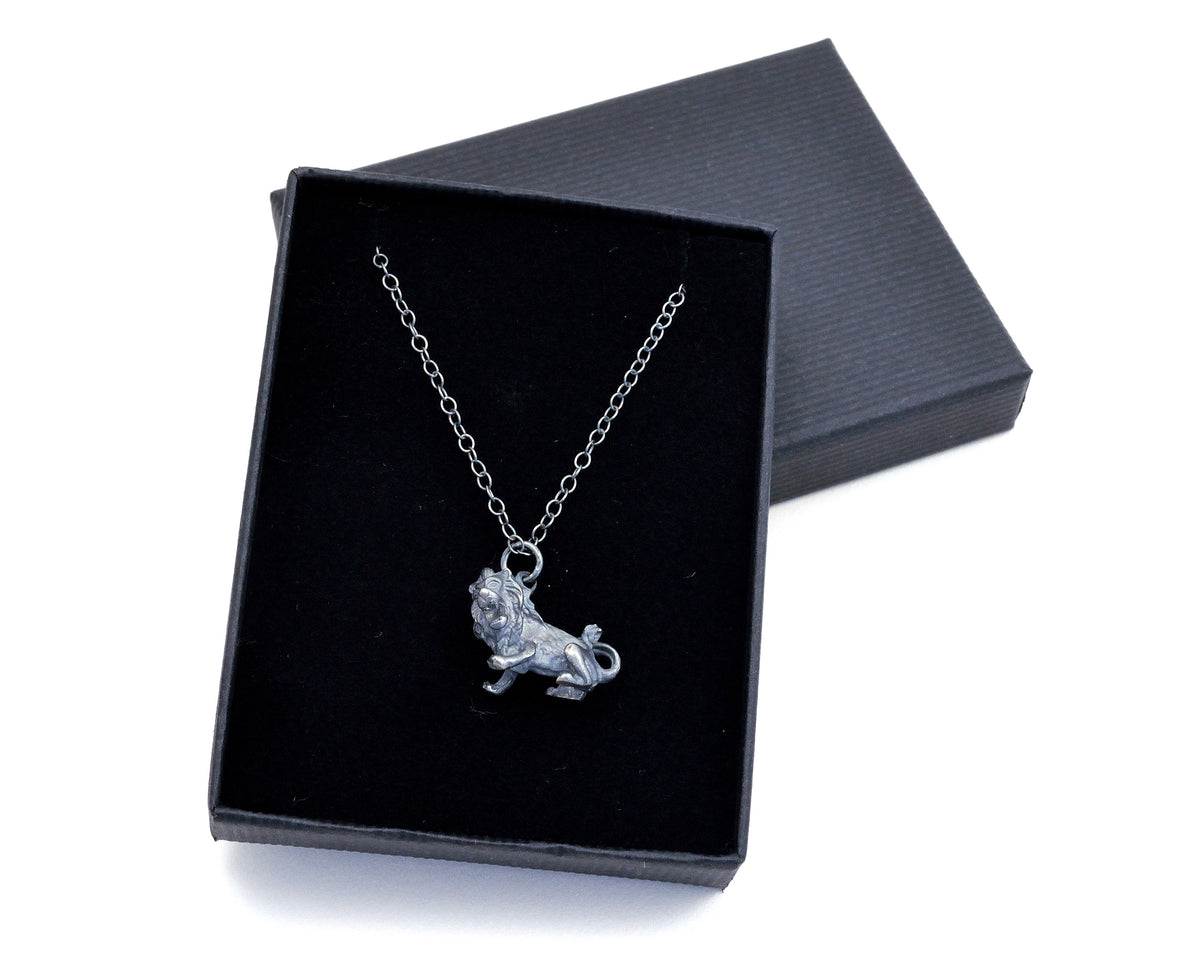 You can find reviews for other products here