Description
Gallery
Reviews
Elegant and understated, monogrammed cuff links perfect for your initials. In full Sterling silver with an antiqued/oxidised finish. Soldered cuff link backs for a lasting finish suitable for every day wear.

Personalise with your choice of initials, dates, text or words for a wonderful and personal gift.

Leave your text in 'Personalisation Text' box (or you can always contact us at any time).

The text is hand stamped on to Sterling silver - *positioned to the bottom-right of the rectangular pieces*. This is then soldered to Sterling silver shanks and the piece oxidised and lightly polished to leave the lettering darker with a unique finish.

The rectangular pieces measure 20 x 10 mm.

The cufflinks arrive elegantly boxed.

The style of these cufflinks is best suited to short text/initials - about 5 characters maximum on each cuff link (full stops and commas are half characters, spaces can also be half characters). Please see notes below re: characters & text. If you require more text, there are other styles available in the shop. Matching tie clips are also available.

Text (font is exactly as shown):
A to Z (uppercase)
a to z (lowercase)
0 to 9
Large heart symbol (2 characters), medium heart symbol (1 character), tiny heart symbol (1 character)
punctuation: ! , . ? : - _ " , ) # ( @ &, ' ° (degree sign), ∞, other simple accents & punctuation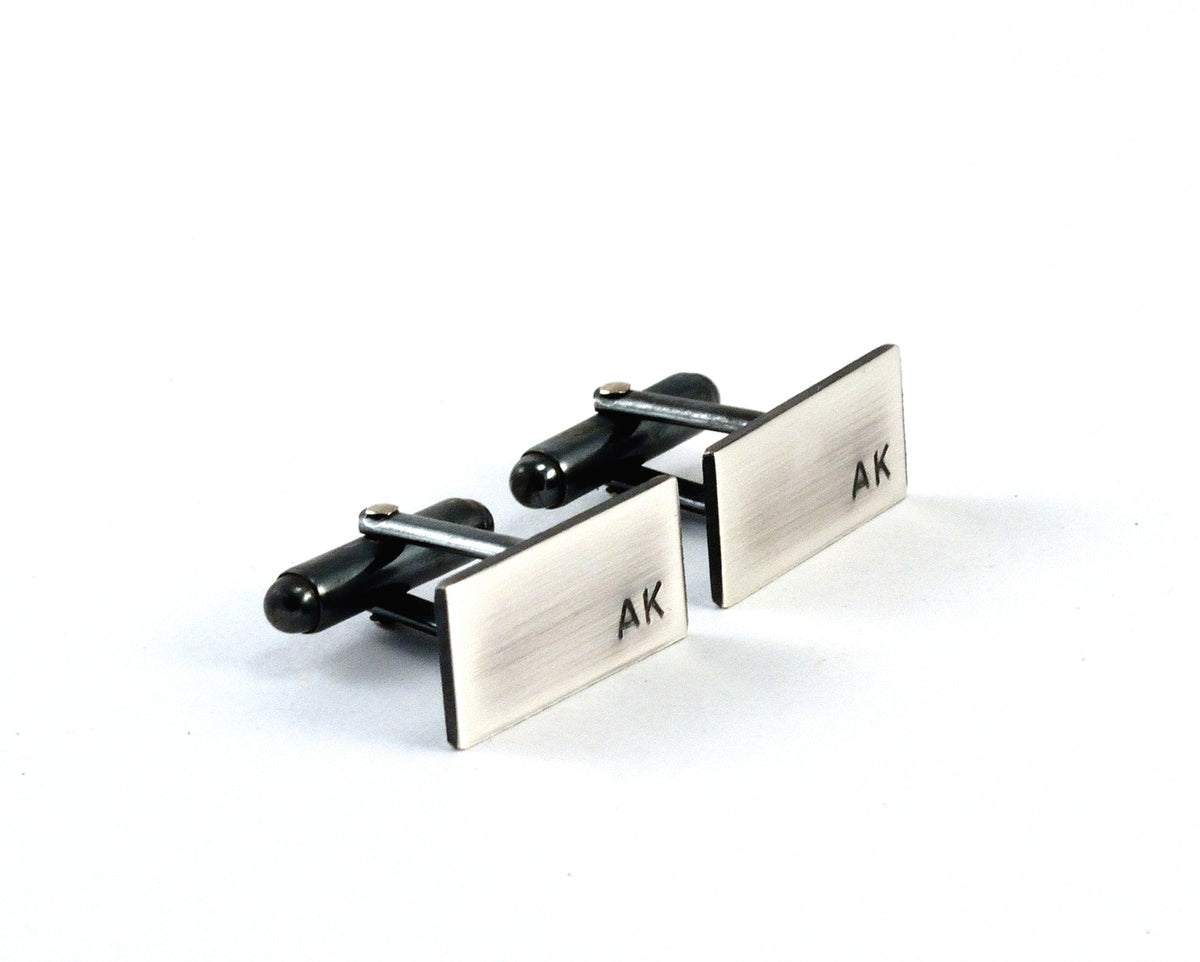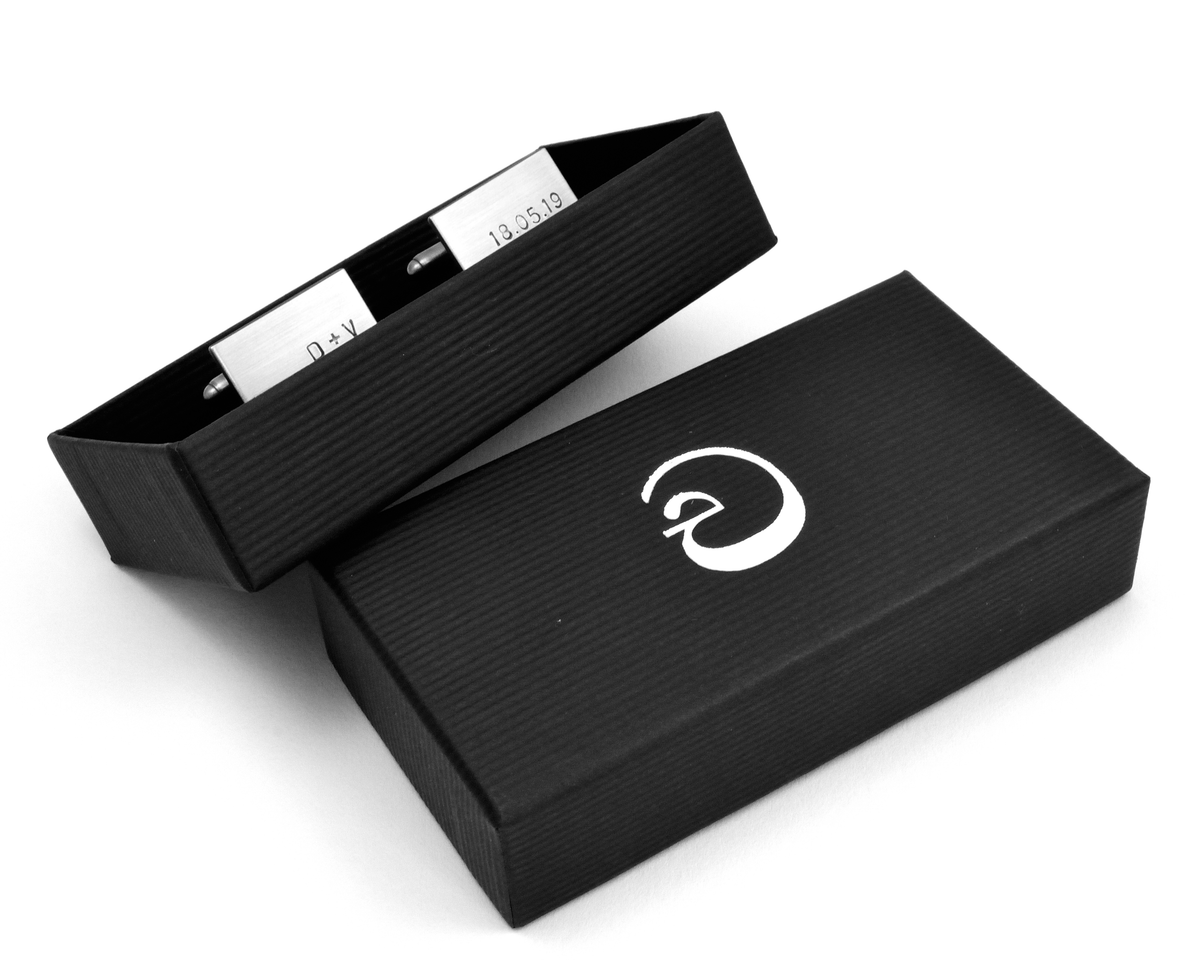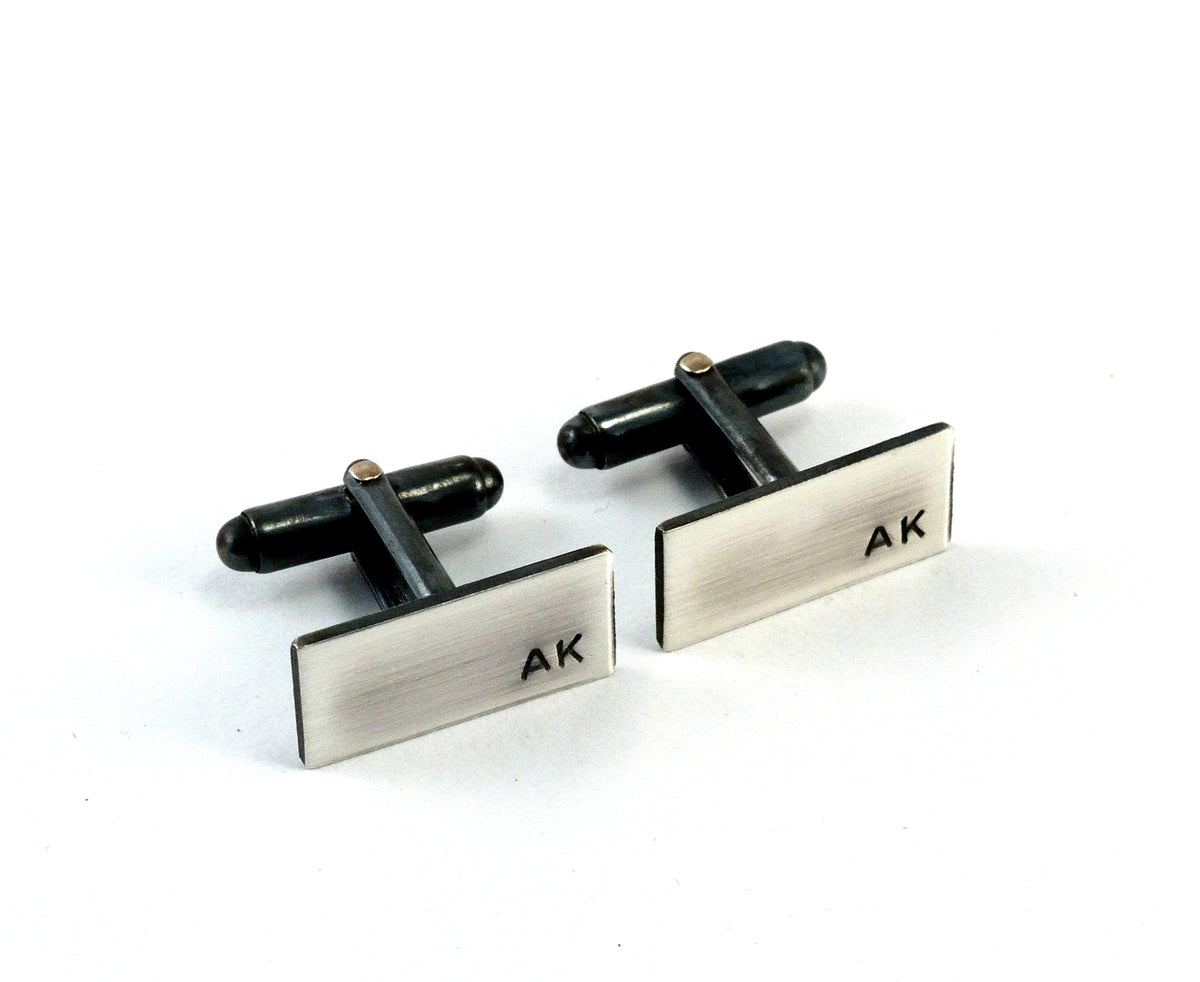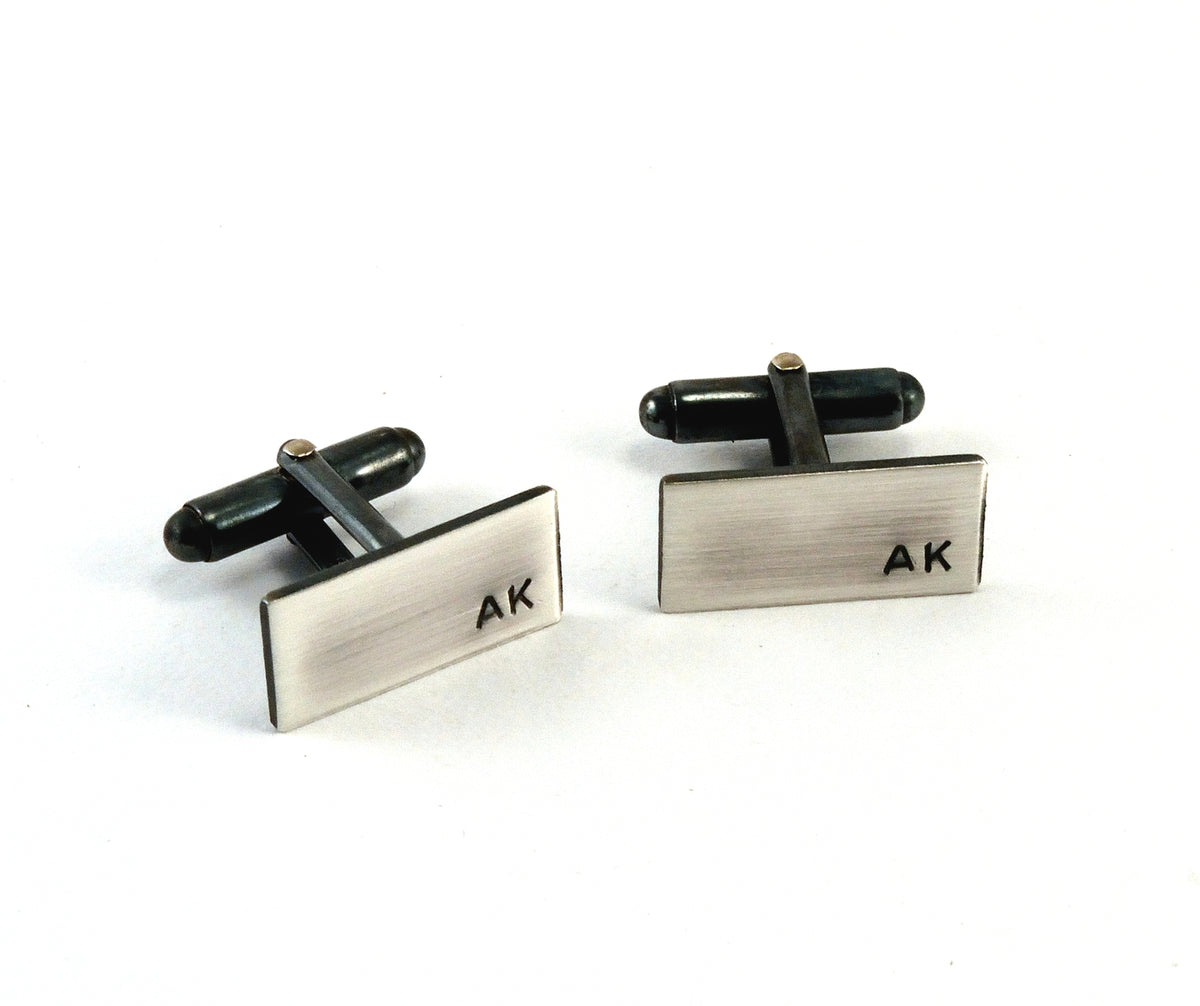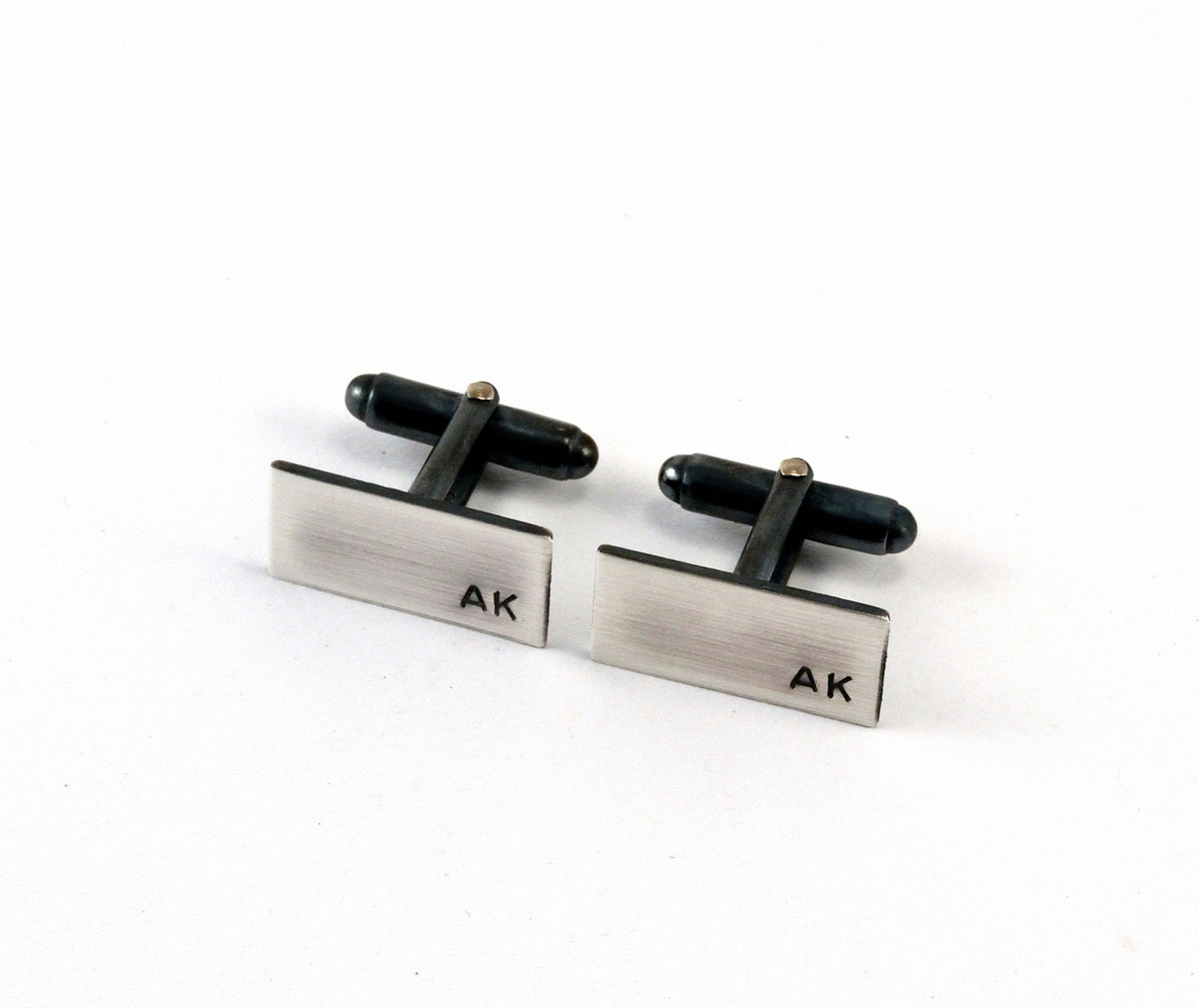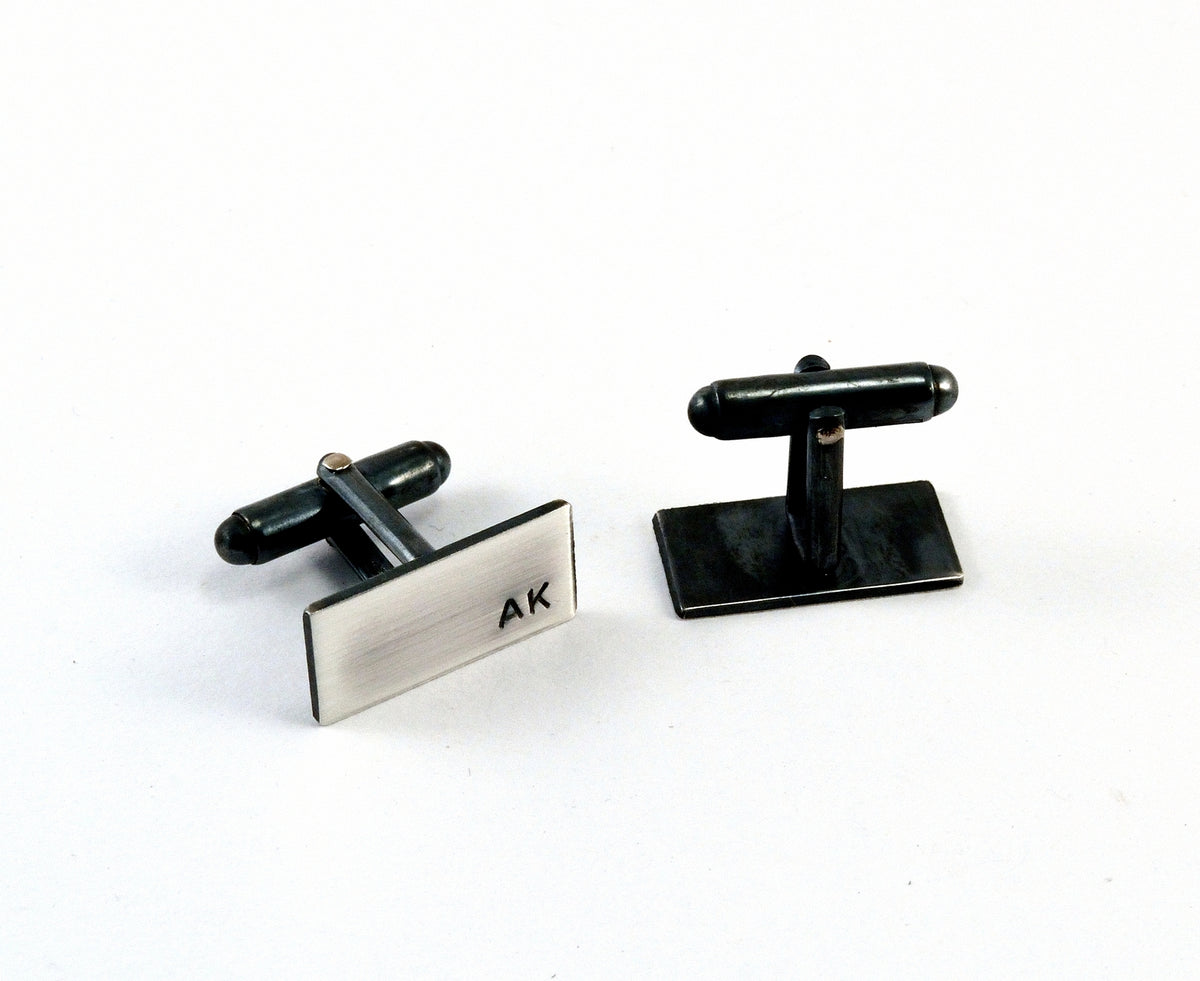 You can find reviews for other products here