Description
Gallery
Reviews
Your custom handwriting will be engraved on these solid Sterling silver (925) cuff links.
Would make a wonderfully unique and personal gift on your wedding day for the father of the bride, or the groom, when customised with your own handwriting; or as a memorial gift if you have a sample of writing from a lost loved one. 
Simply e-mail us your images/photos and we will do the rest. We can work with a simple photo taken on your smart phone. Try to get the writing in focus as much as possible. This also works best with writing on "unlined"/"unruled" (blank) paper. 
These will make a lasting keepsake that can be worn every day. 
The silver fronts measure 20 x 10 mm. The cuff links have a brushed-matte finish. These arrive boxed as shown ready for gifting.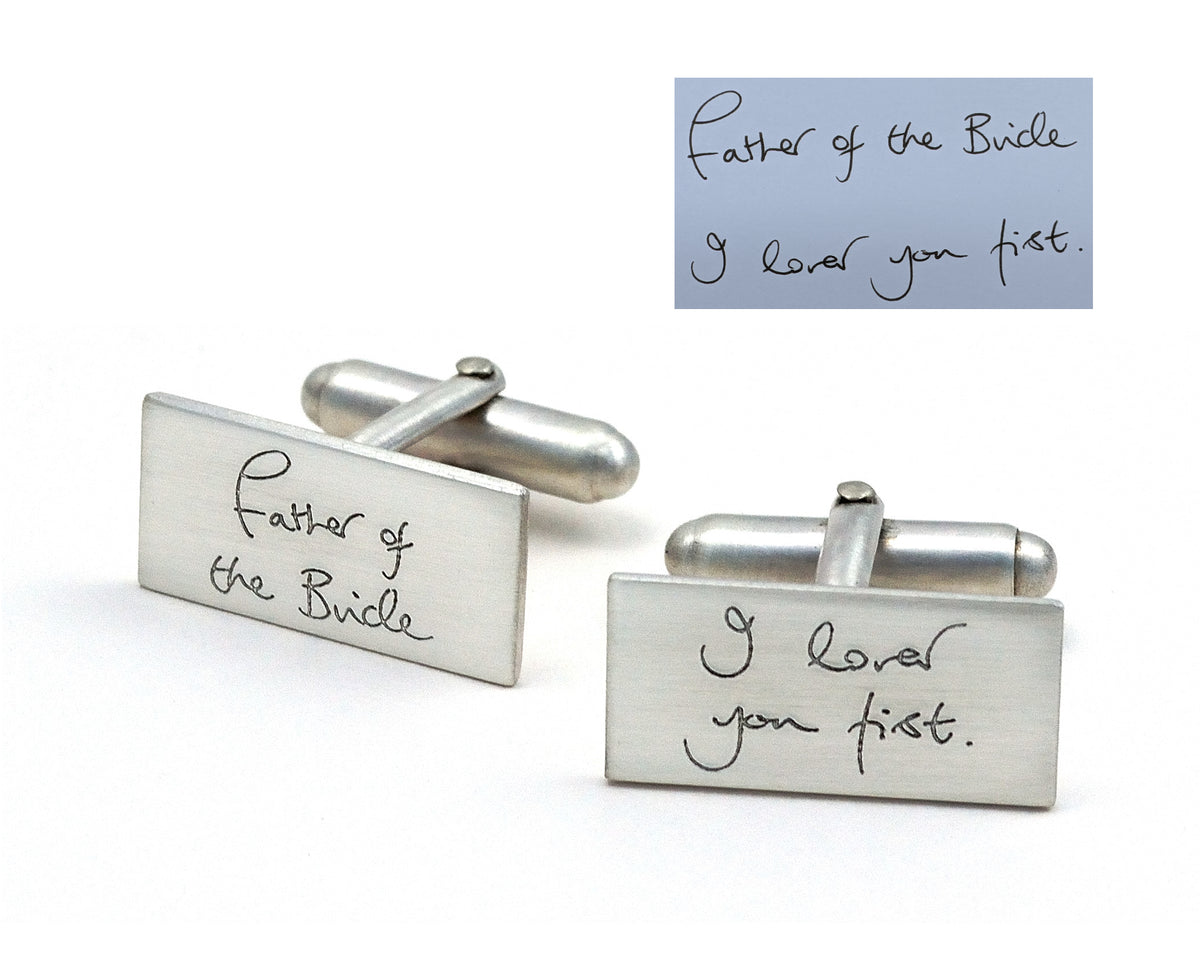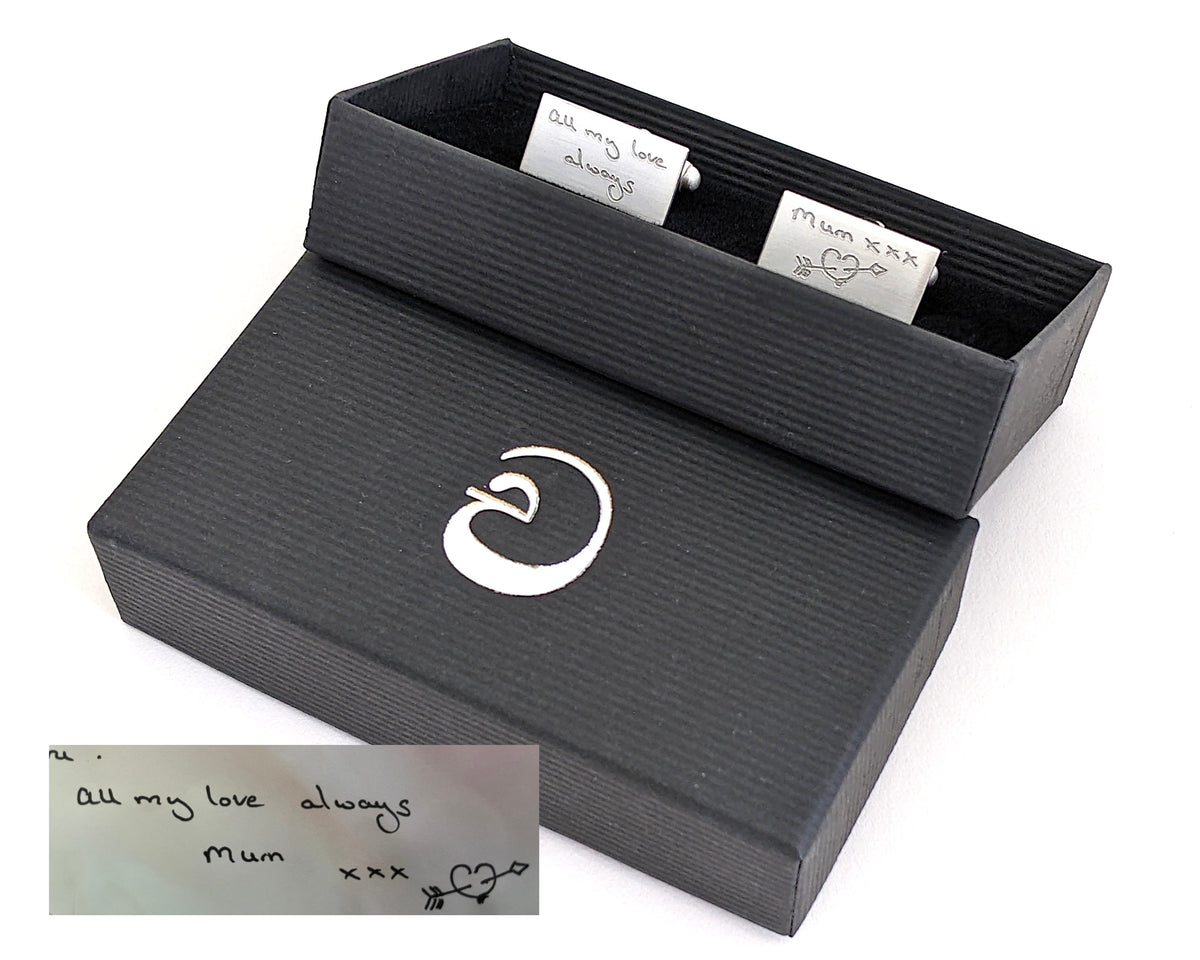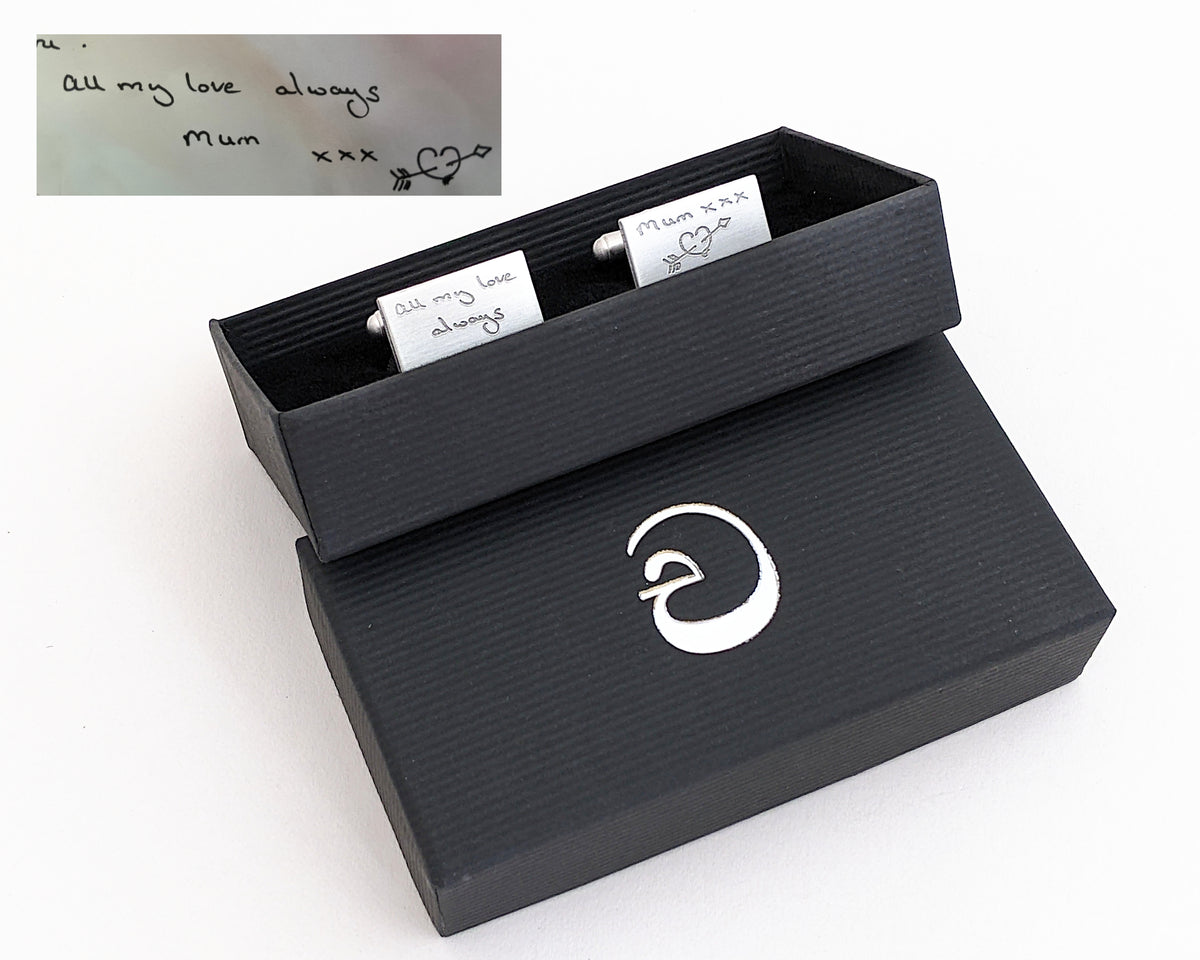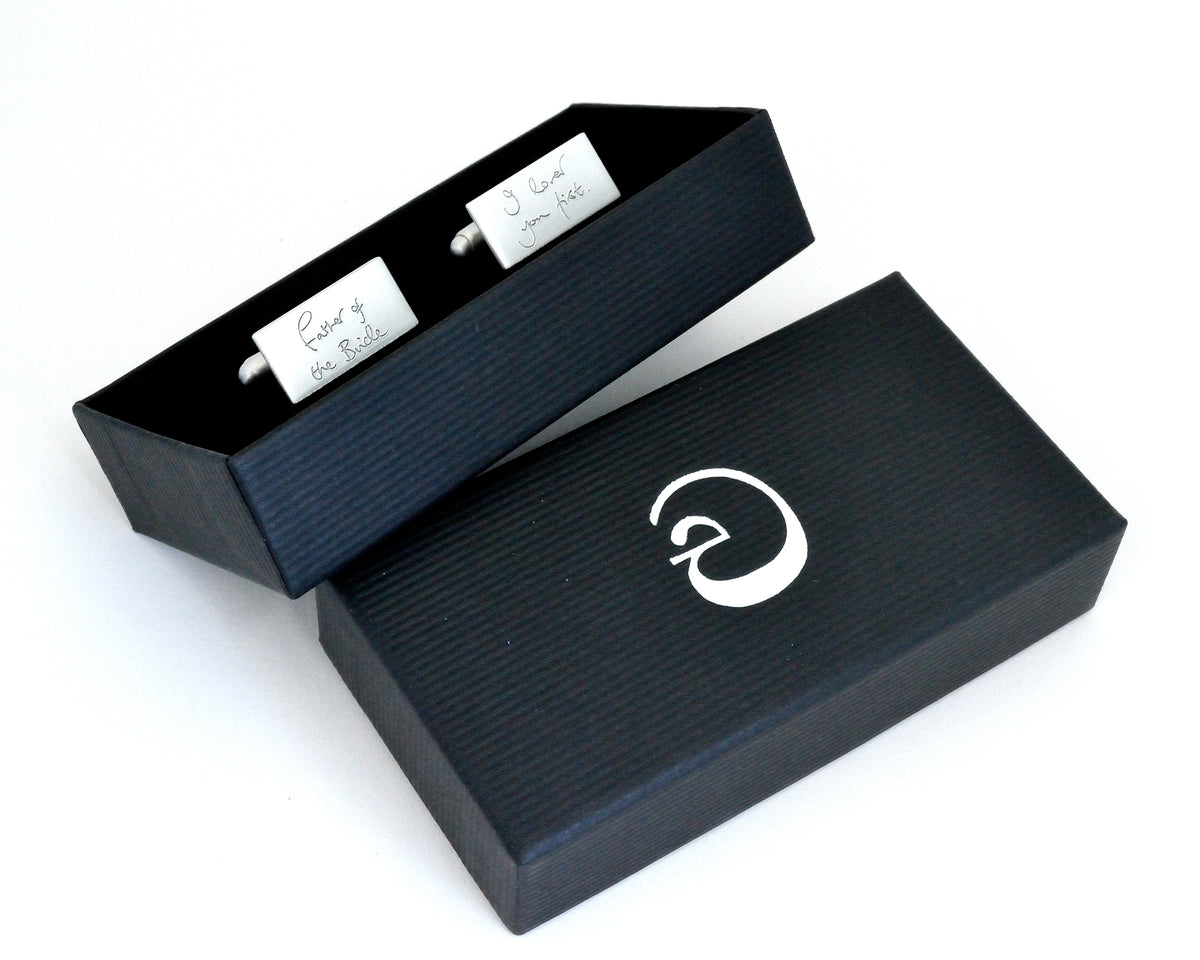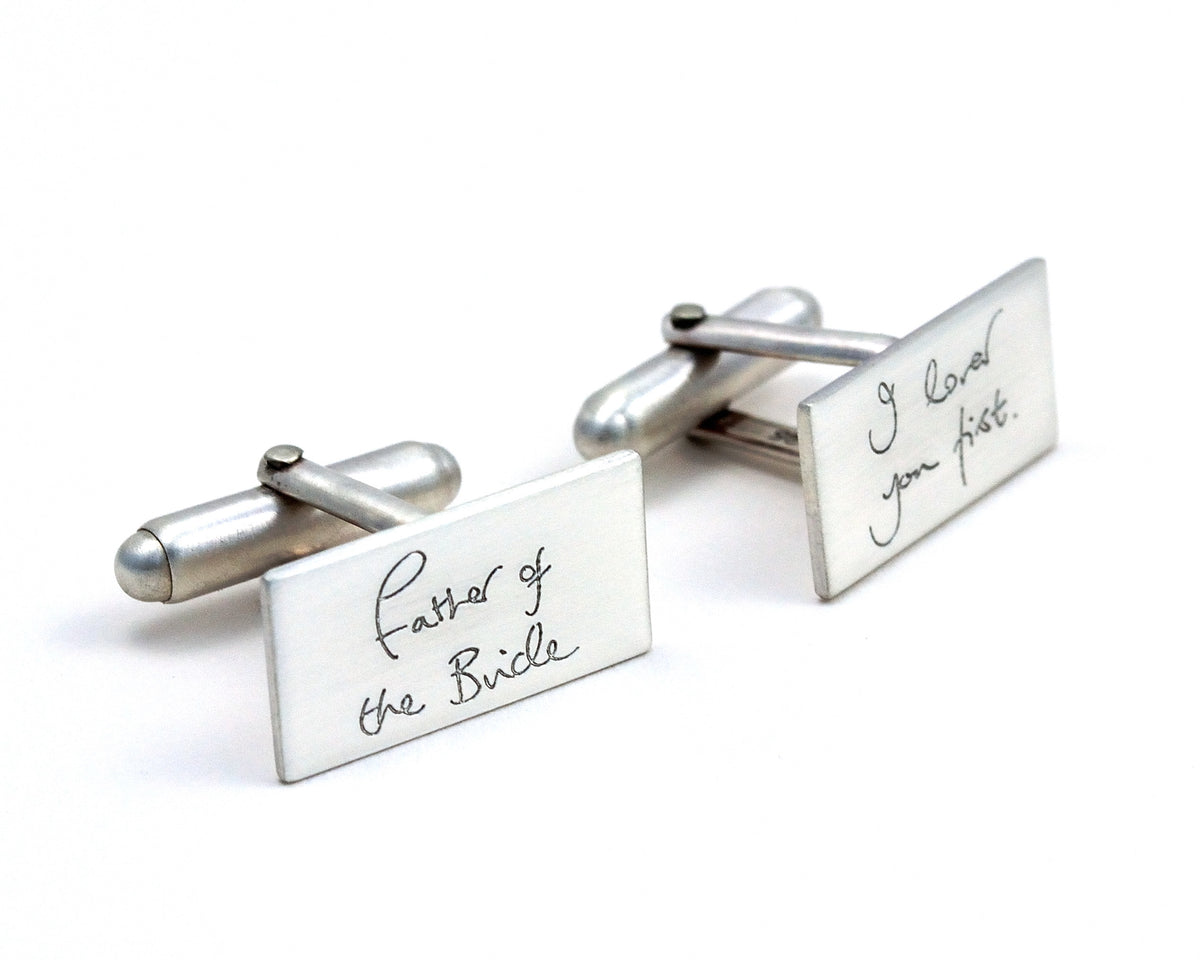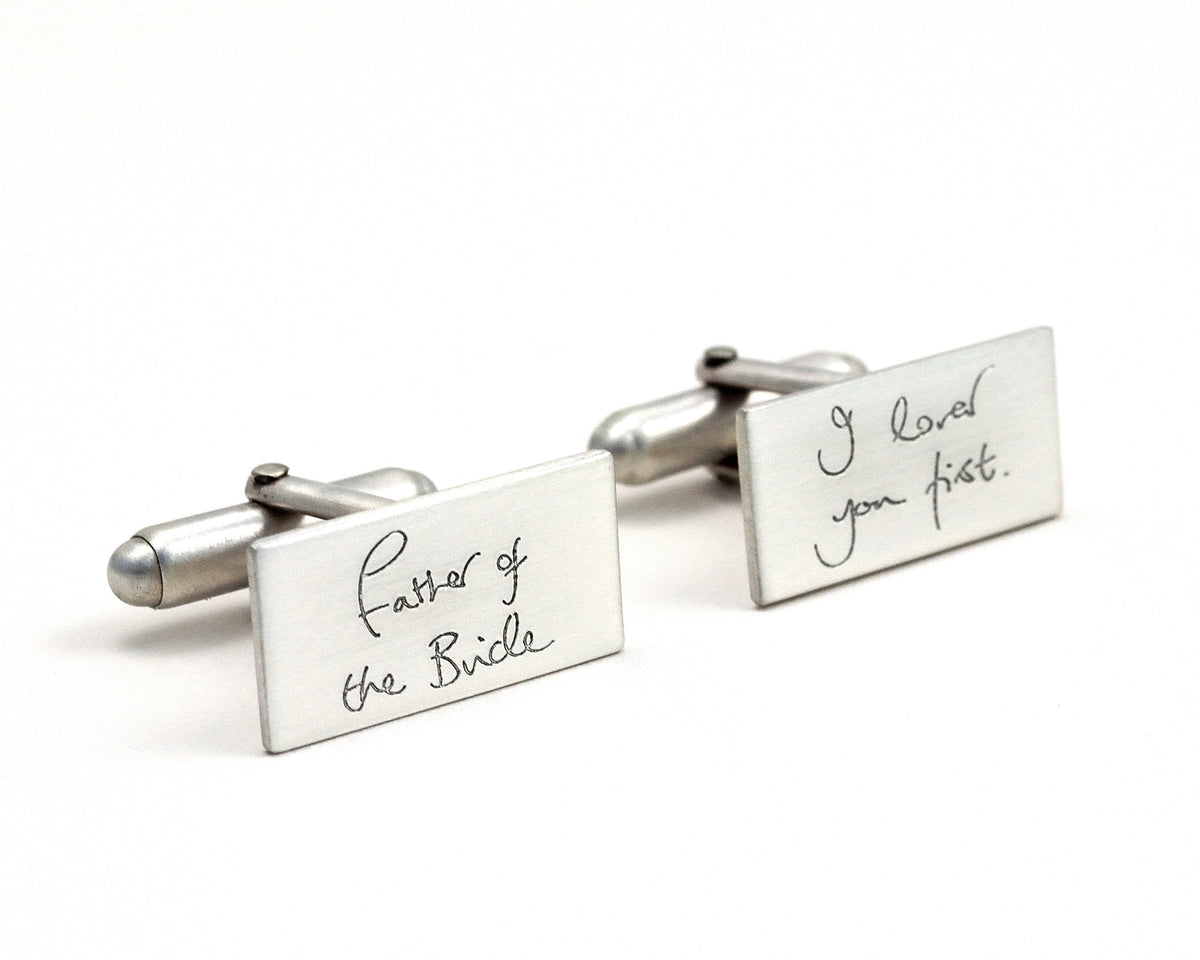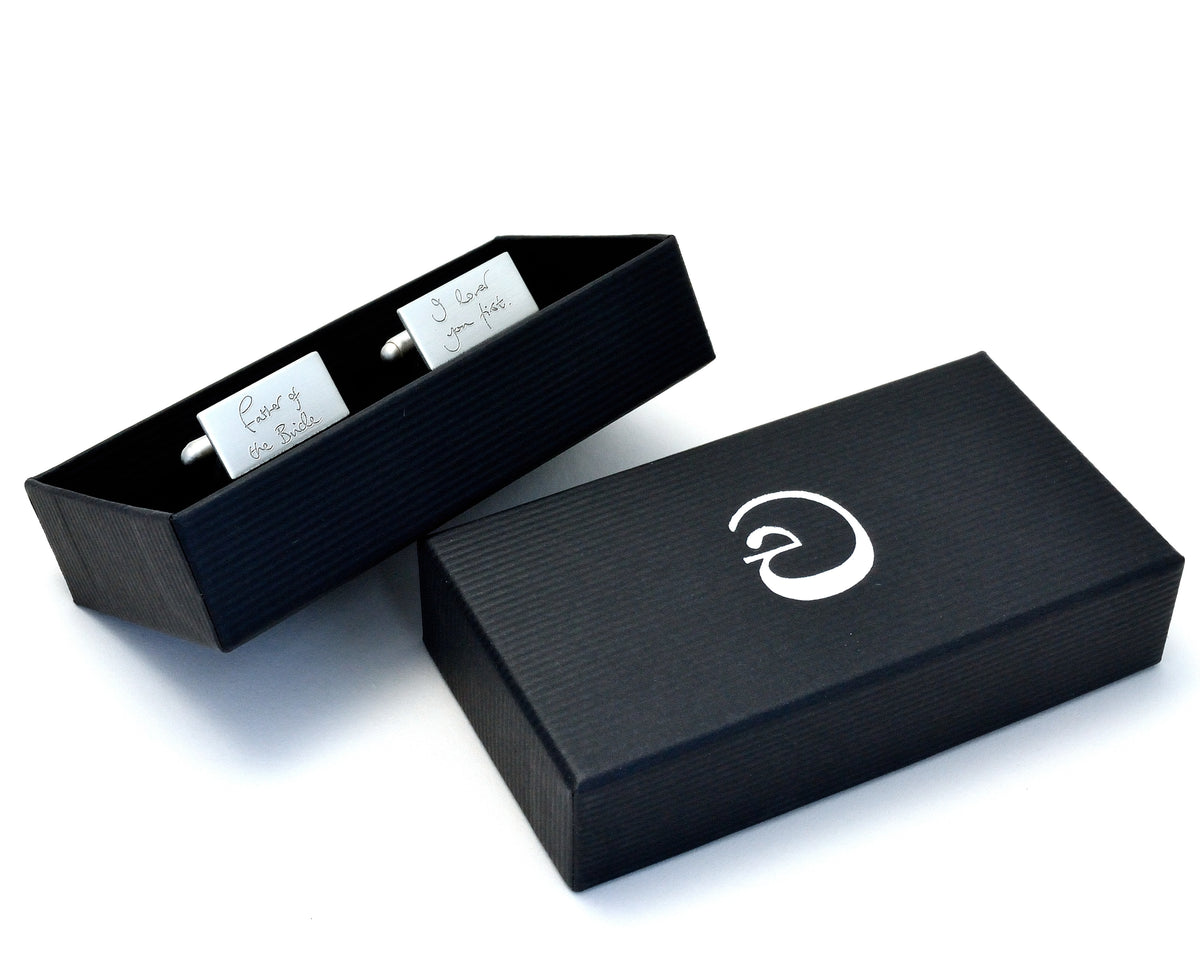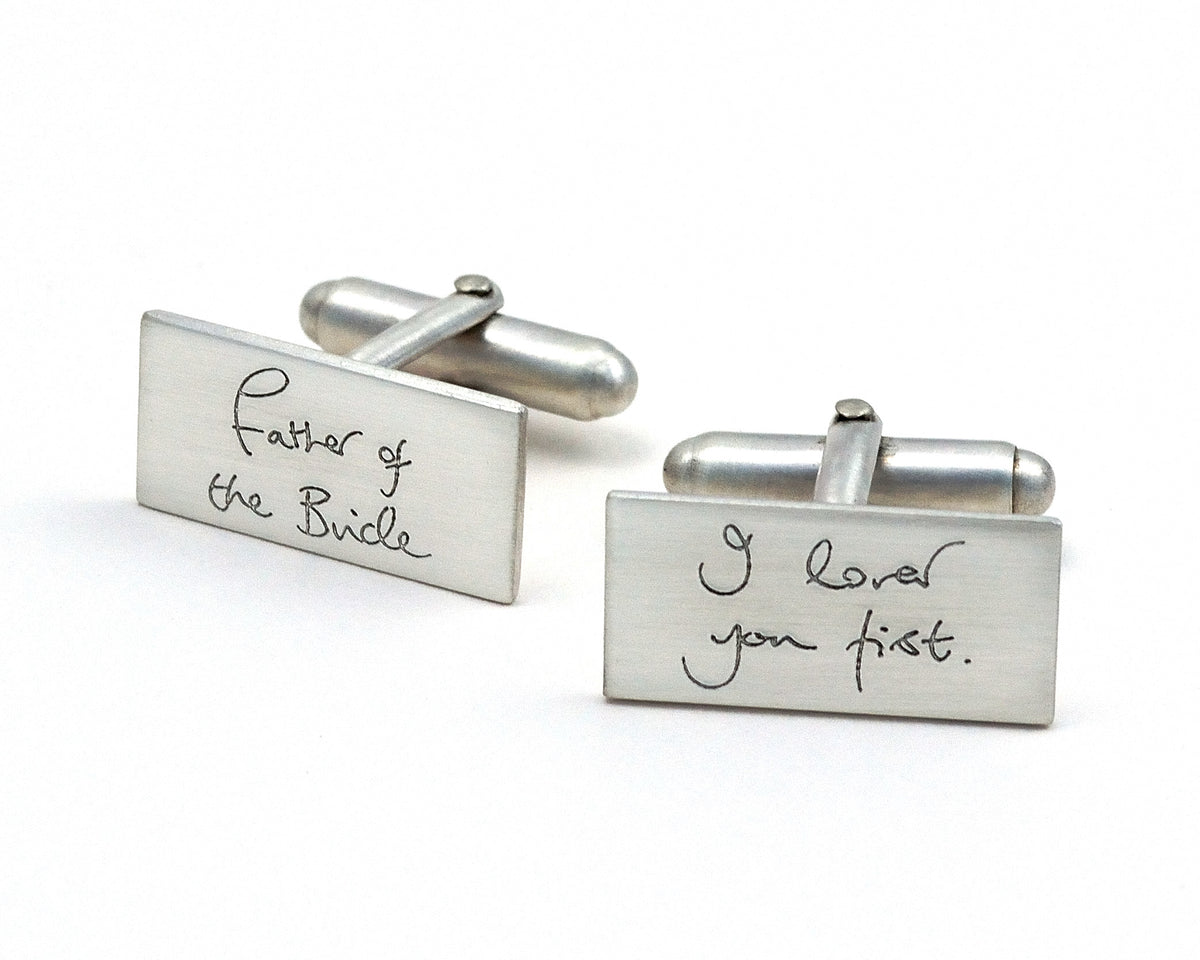 You can find reviews for other products here