Description
Gallery
Reviews
These slightly larger cuff links are ideal for full GPS coordinates (sample in photos shows 2 sets of GPS coordinates for two locations) or where a little more text is required. If you need help finding GPS coordinates, simply get in touch and we will help! Also perfect for names / initials / date / quote or phrase. The slightly larger rectangles allow up to 20 characters split over two lines on each cufflink in a pair (40 characters total across the pair), for e.g. you could have kids names followed by date of birth for fathers' gifts / fathers day.

Made entirely in Sterling silver, the message of your choice is hand stamped onto silver rectangles which are then soldered onto silver cuff link bases. These are then oxidised and lightly polished to leave the lettering darker and a unique antiqued silver look.

The Sterling silver pieces measure 23 x 12 mm. These arrive elegantly gift-boxed.

Other designs of custom cuff links are available including matching tie clips.

Text:
The message can be up to 10 characters on each of two lines (total of 20 characters on each cuff link; 40 across the pair).
Leave your text in "Personalisation Text" box. Alternatively, contact us at any time.
Write the text exactly as you would like it stamped. It will be stamped roughly centred on the silver pieces in one or two lines. Please ensure you use the case (upper or lowercase) as you would like it stamped.
The following characters can be stamped:
A to Z
a to z
0 to 9
heart shape
! ? . " , ) # ( @ &, ' -, ° (degree sign), ∞, other simple accents & punctuation
Please note that full stops and commas are half character widths. So for e.g. a date as follows can be stamped: 02.01.18 (7 character widths).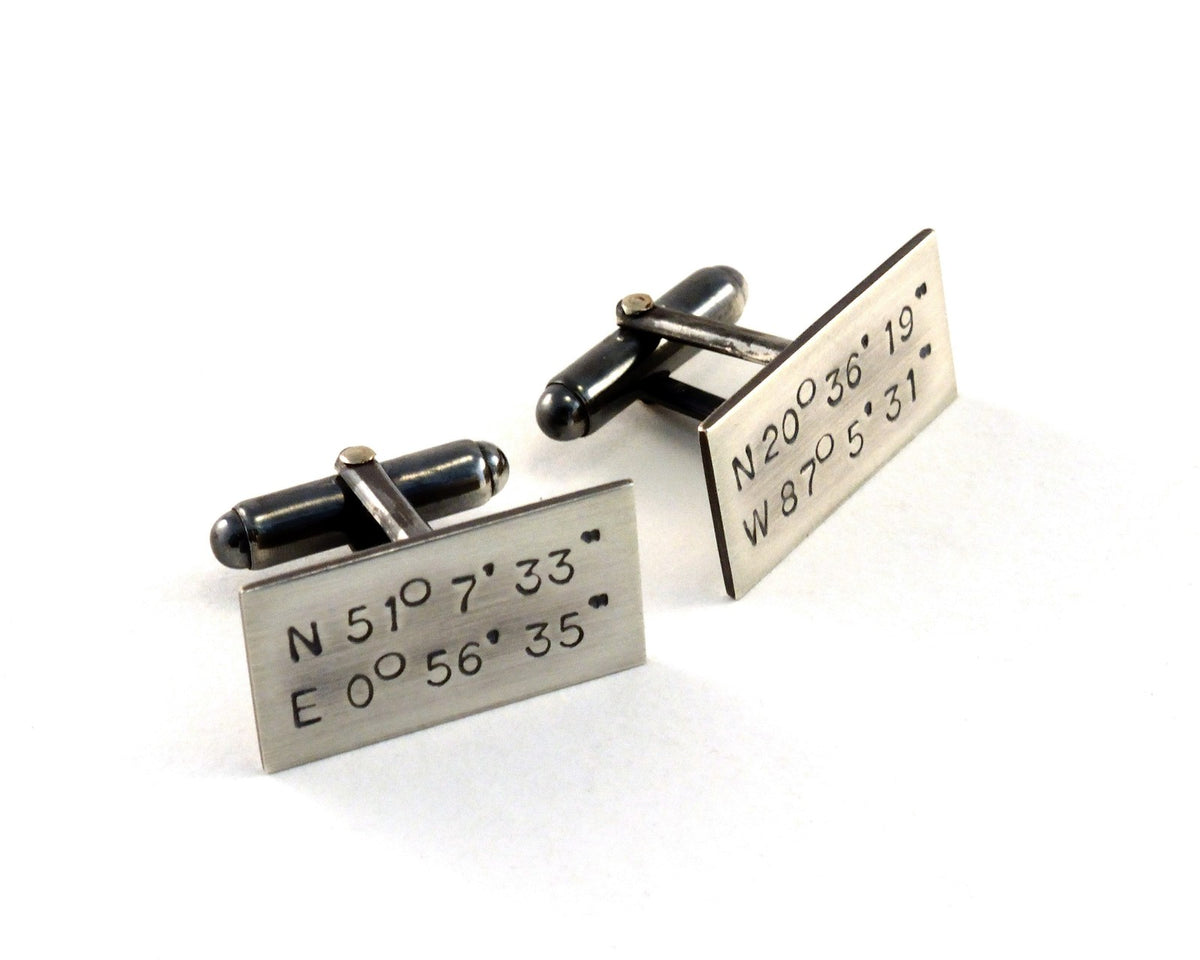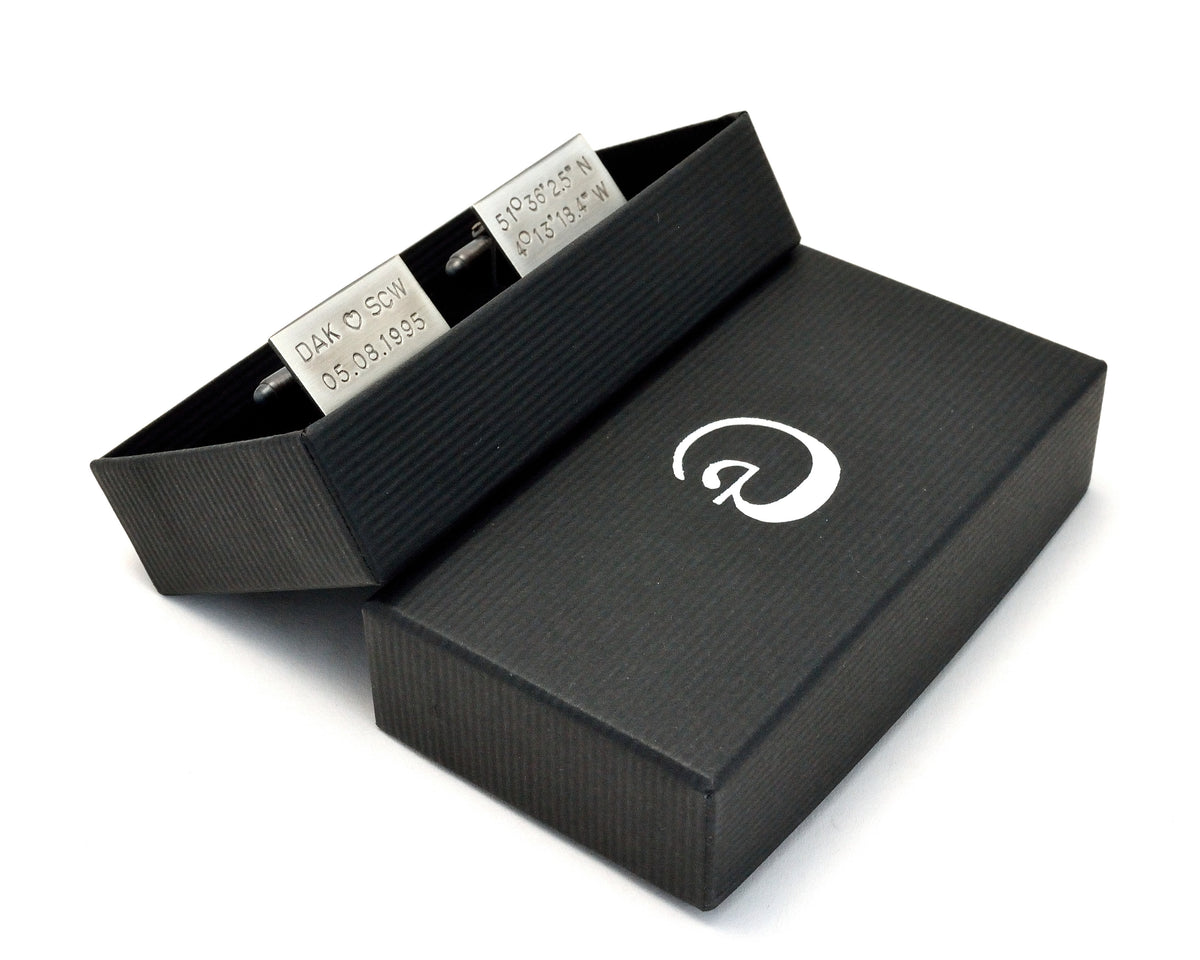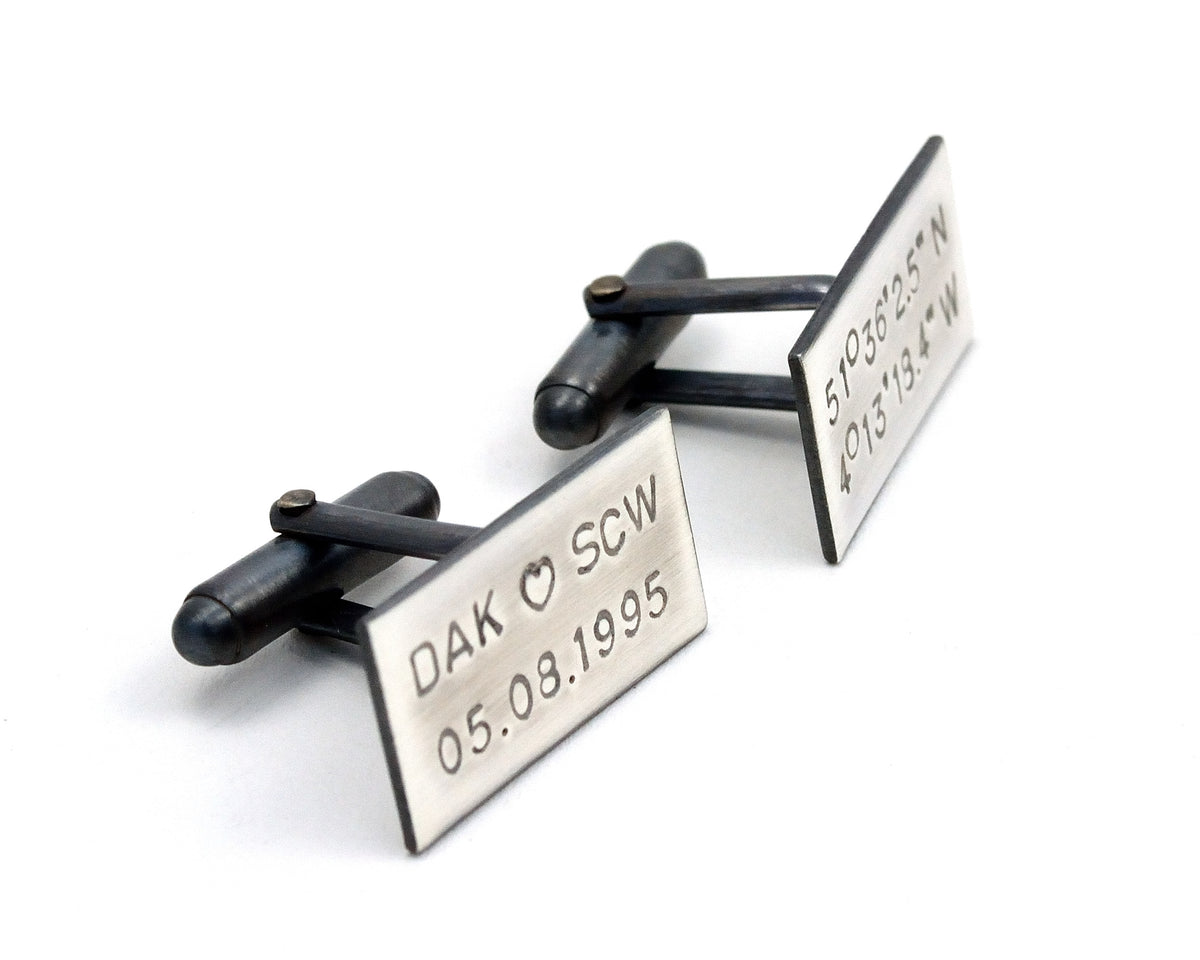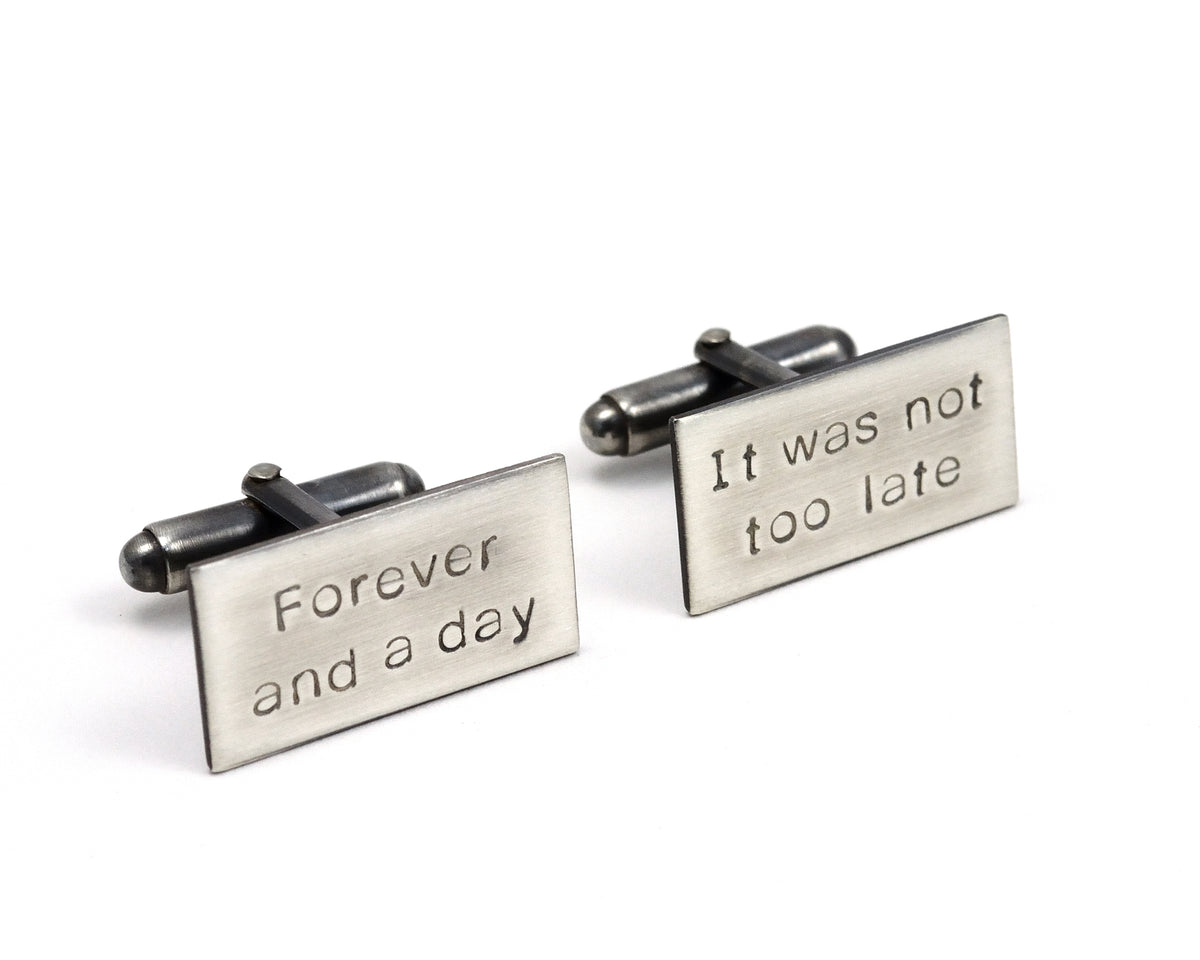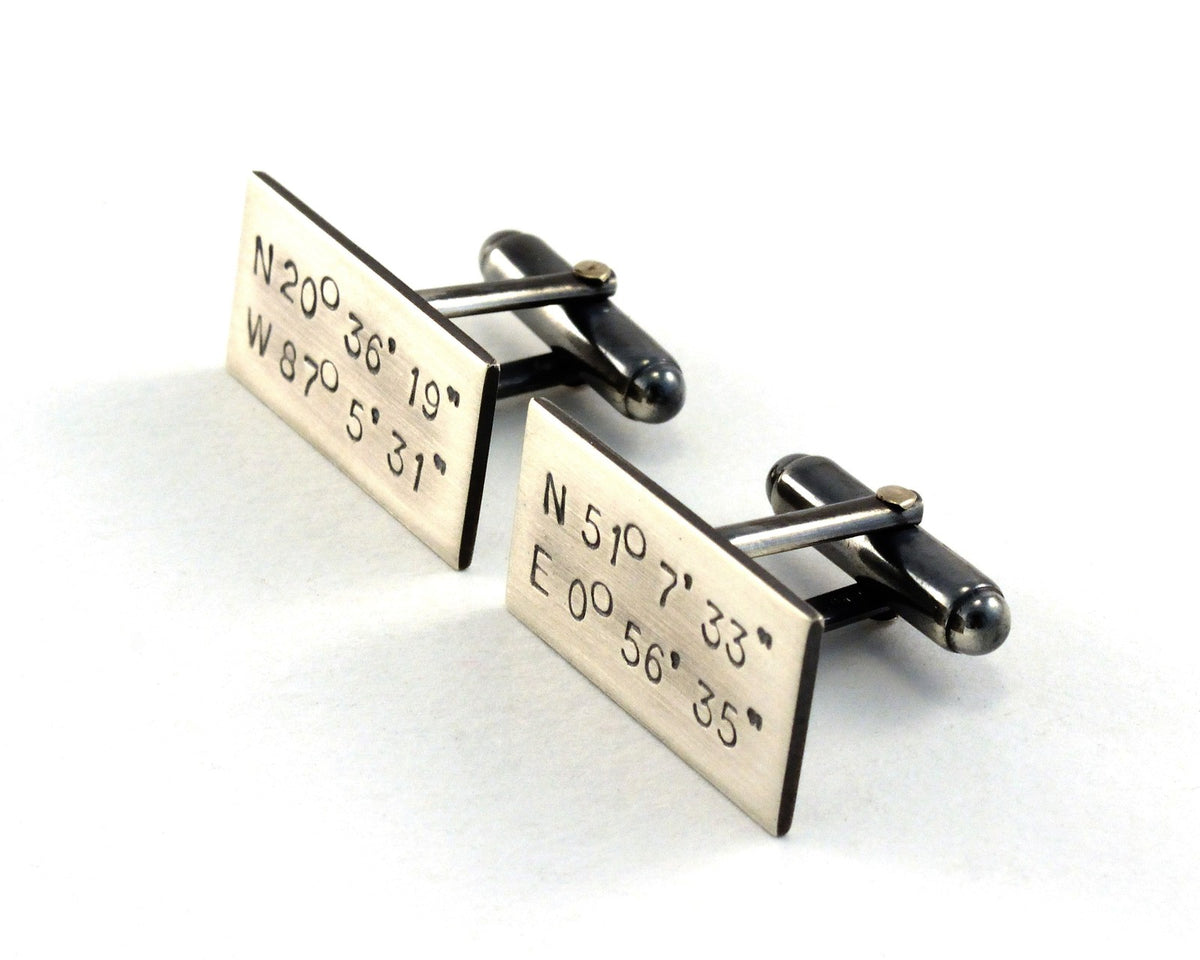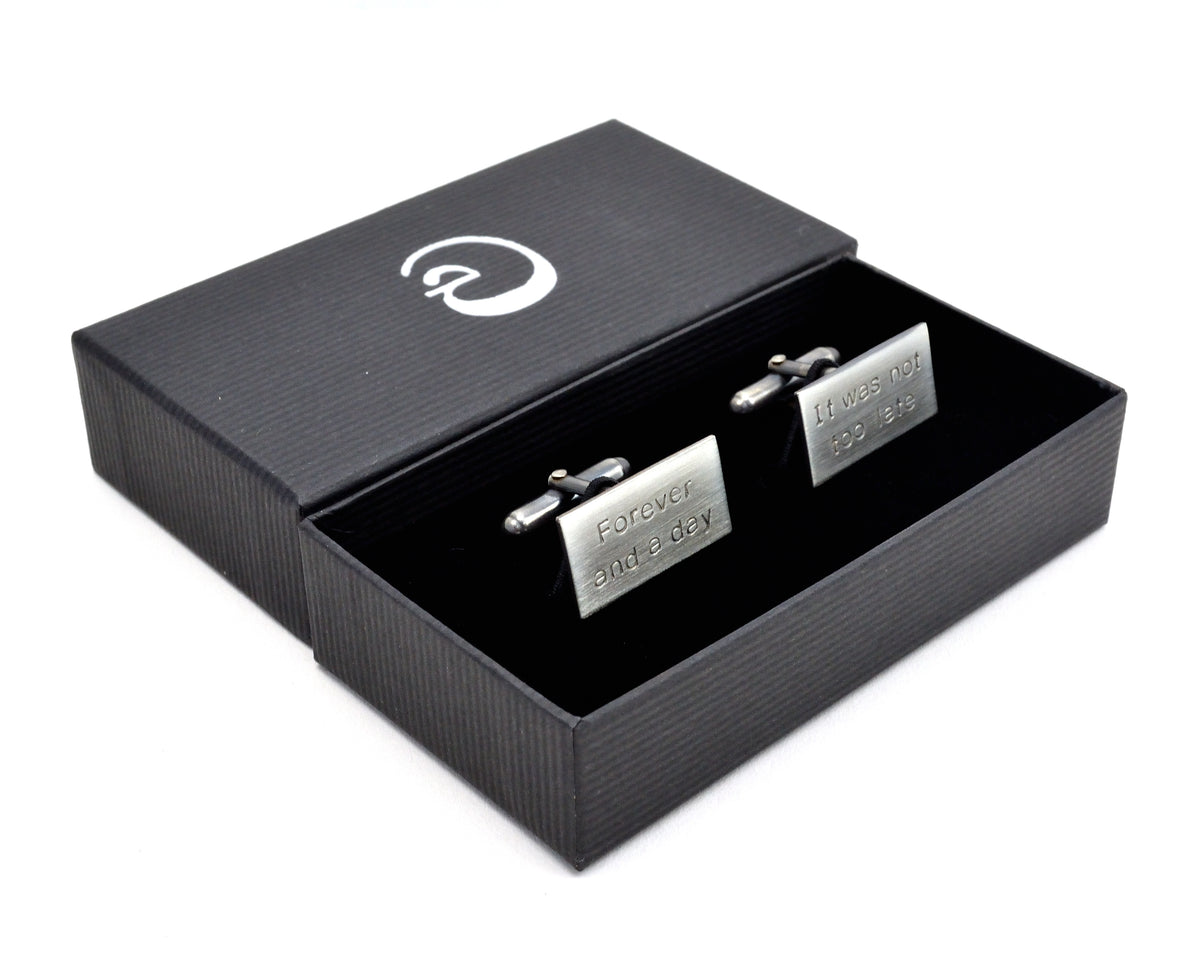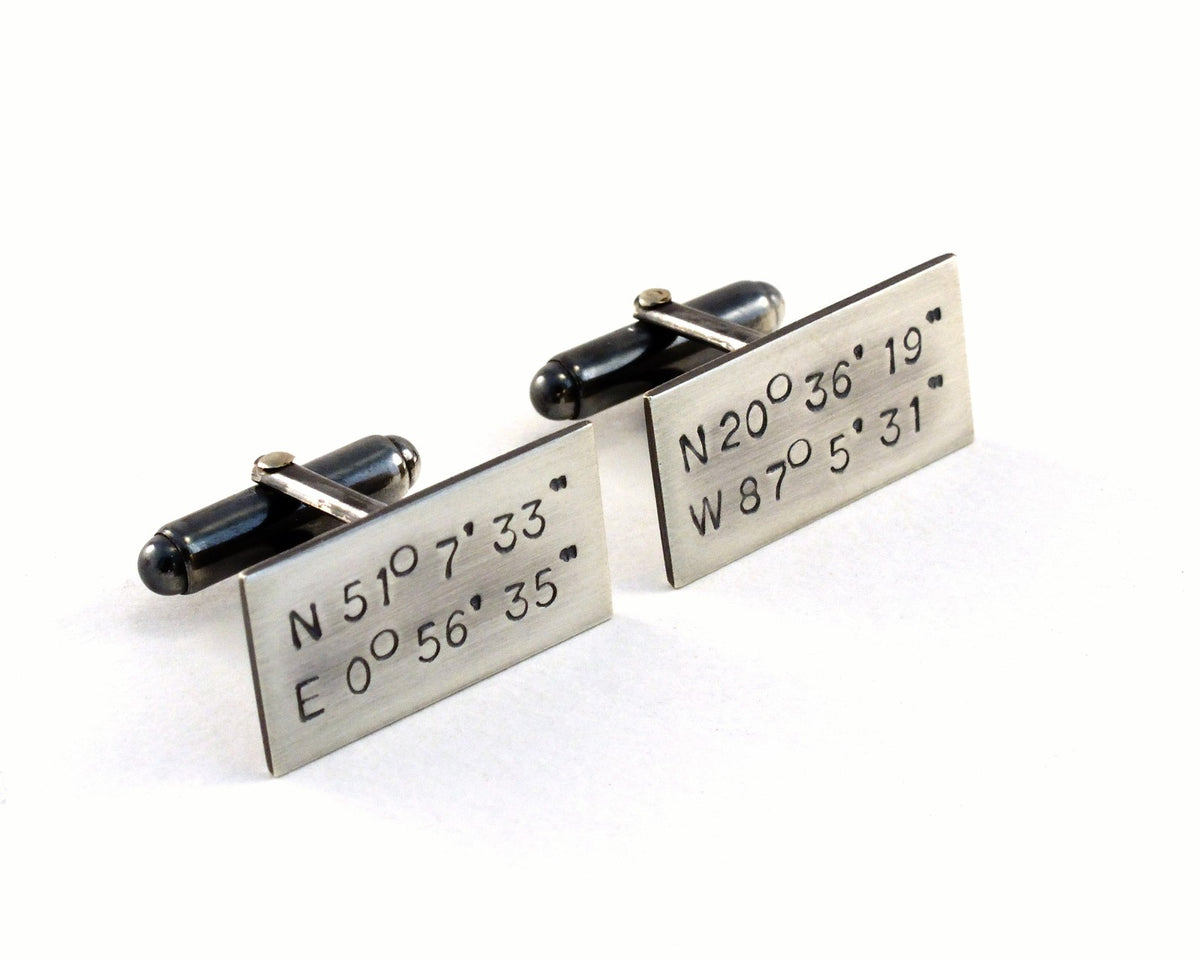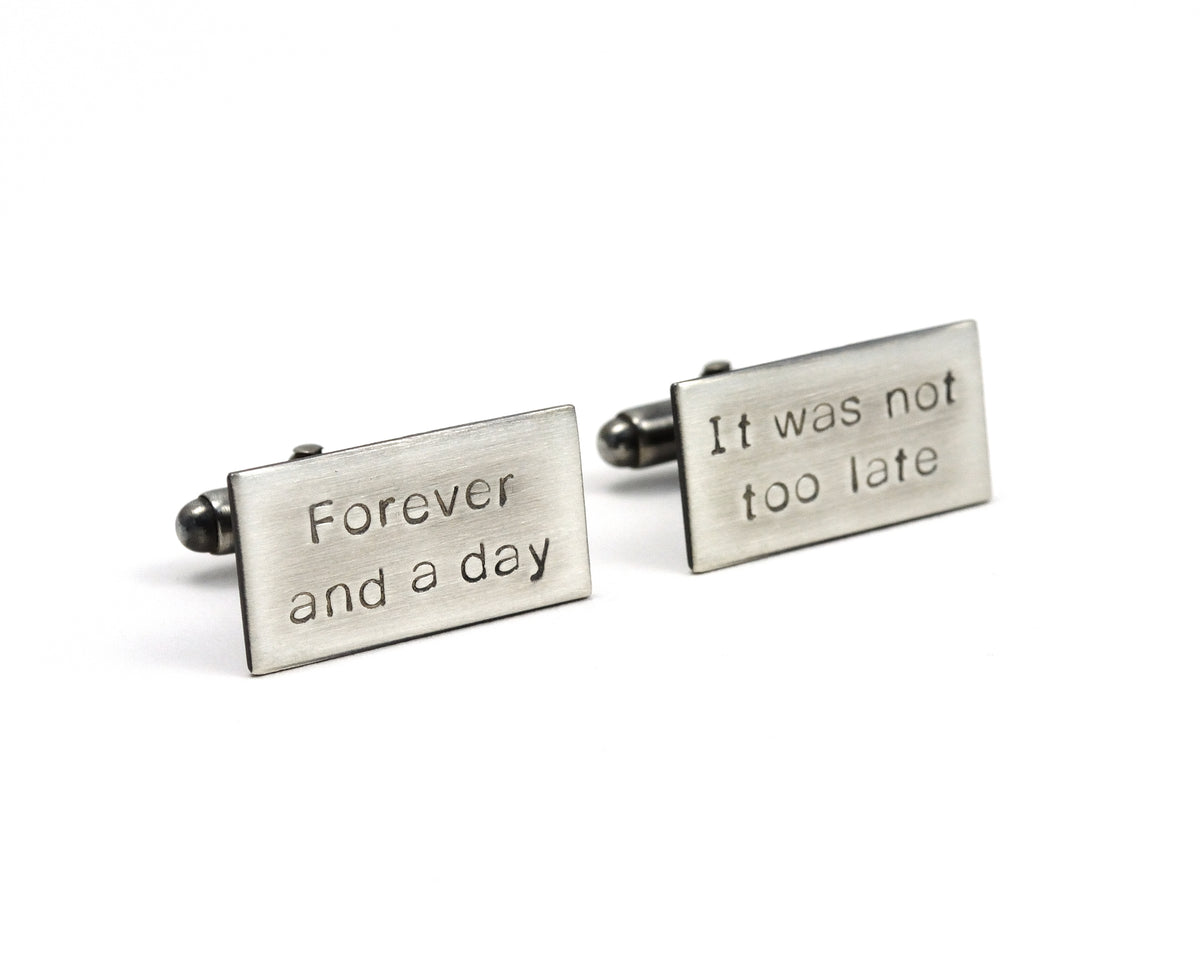 You can find reviews for other products here