Description
Gallery
Reviews
Perfect Steampunk style necklace for a hard - working worker bee, "The Clocked-in Worker Bees".
Two tiny industrious bees are hard at work trying to revive a beautiful old timepiece. The movement dates from circa 1920s and is wonderfully intricate in brushed steel with all its original gems. The bees contrast beautifully in golden splendour. The winder on the movement retained at the bottom of the necklace adds to the charm of this quirky conversation-starter!
Each necklace is unique & yours will look similar to the one photographed but not identical. Each is made with a different Art Deco (1920s) dated watch movement & will retain all of the beautiful features including original gems & winder.
The necklace shown on the life-sized mannequin is 26 inches long. The chain is antiqued gold and finished with a lobster clasp. Choose your preferred chain length from drop down list. If no preference is made, this comes standard with a 26 inch chain.
Comes beautifully boxed as shown.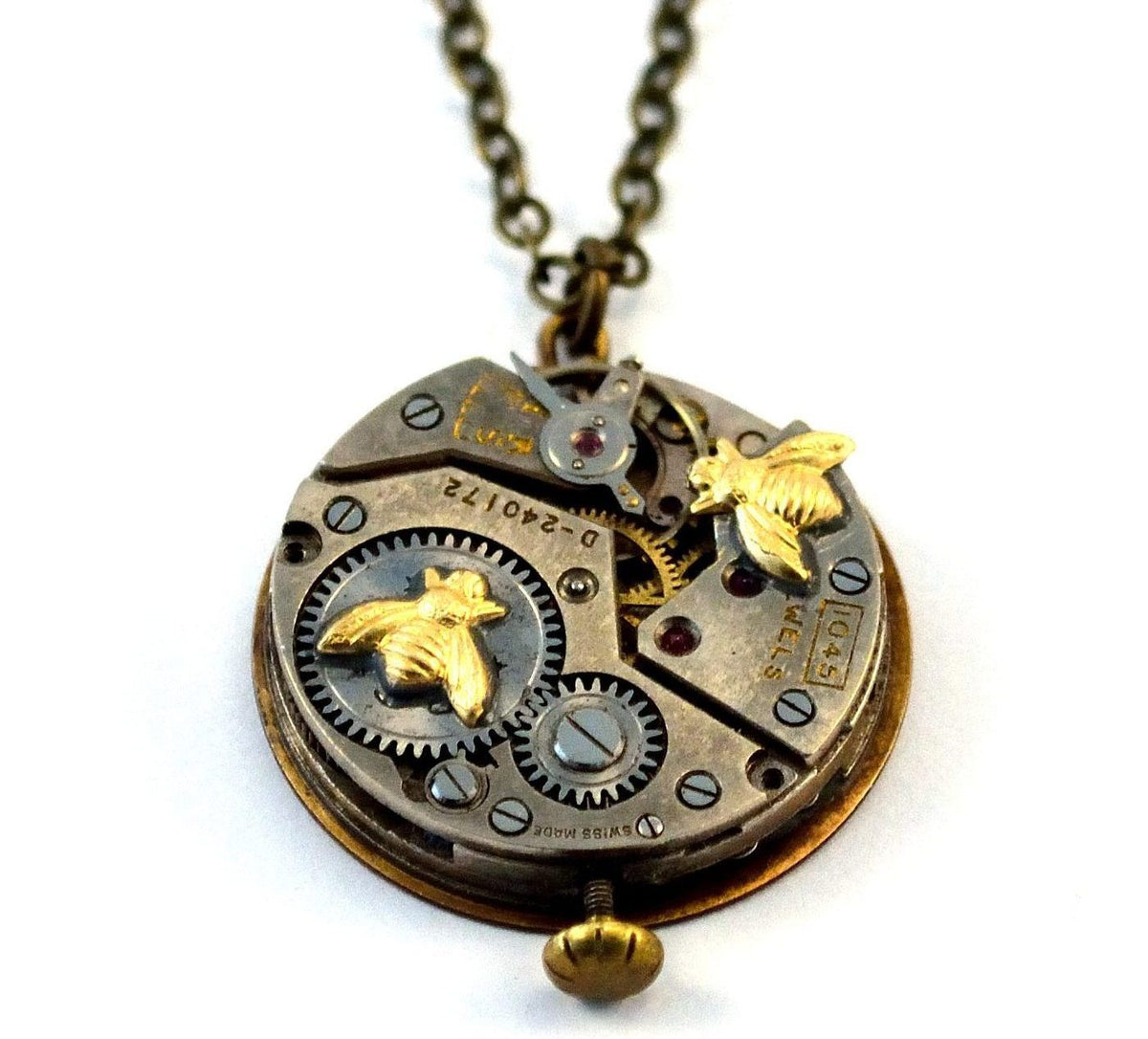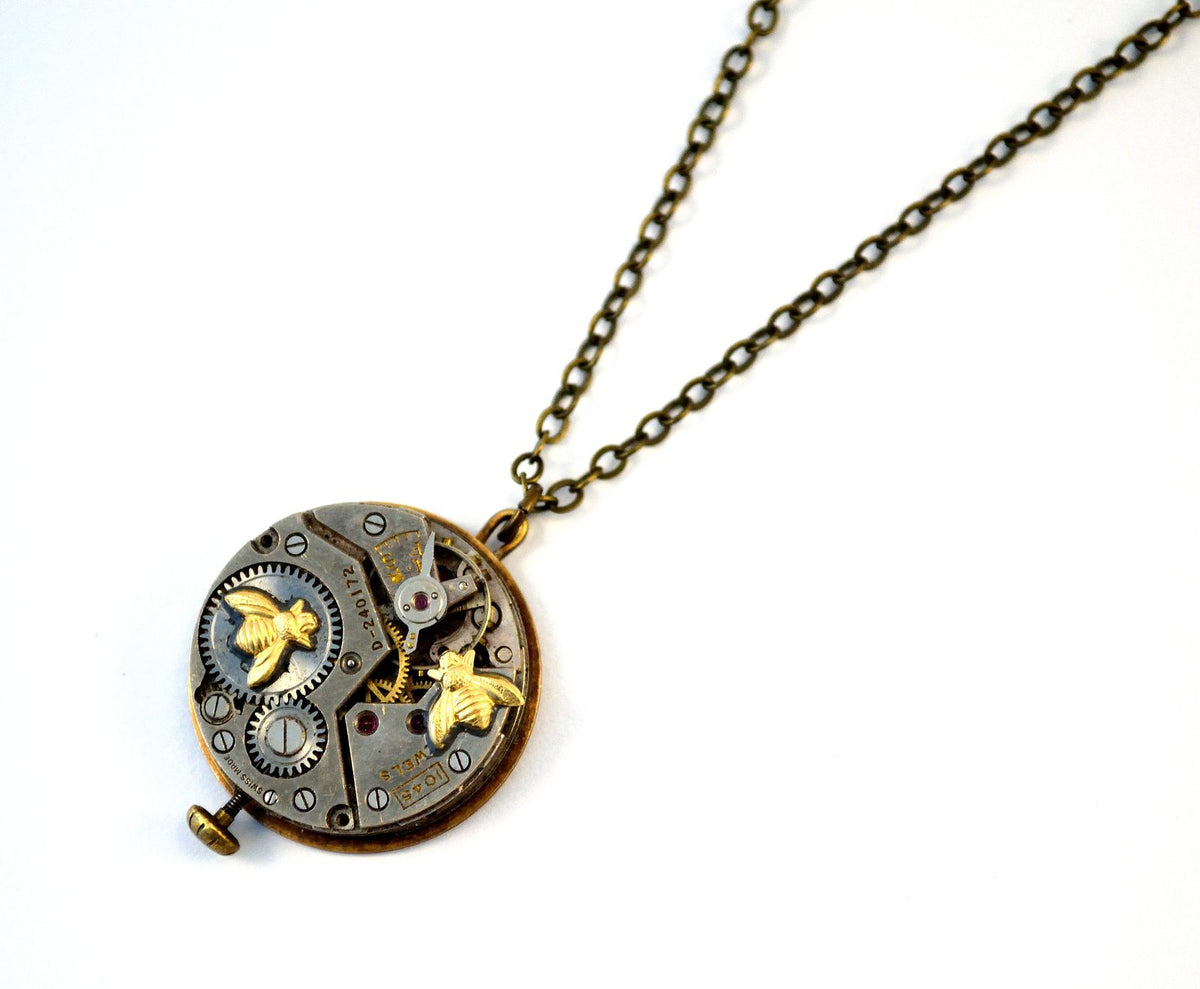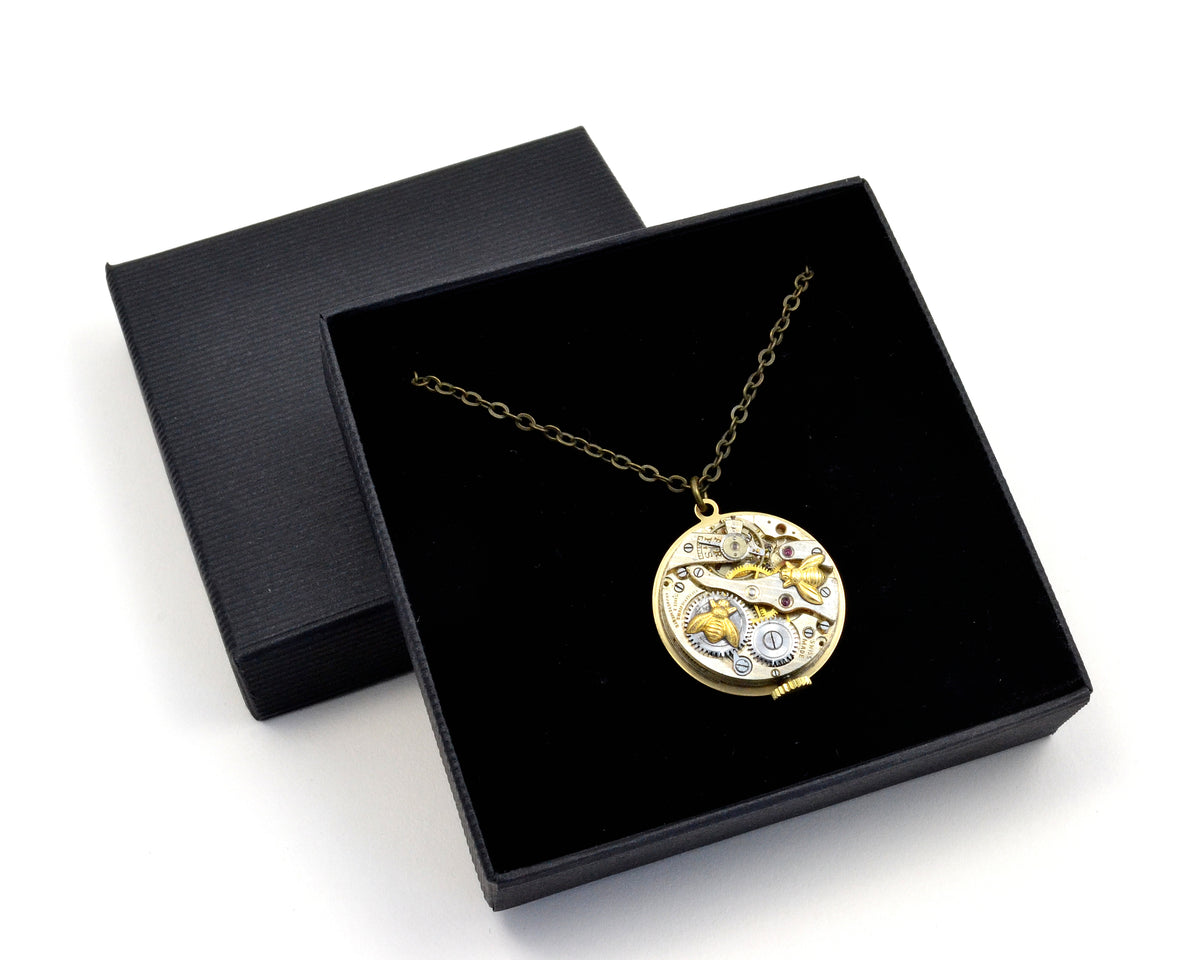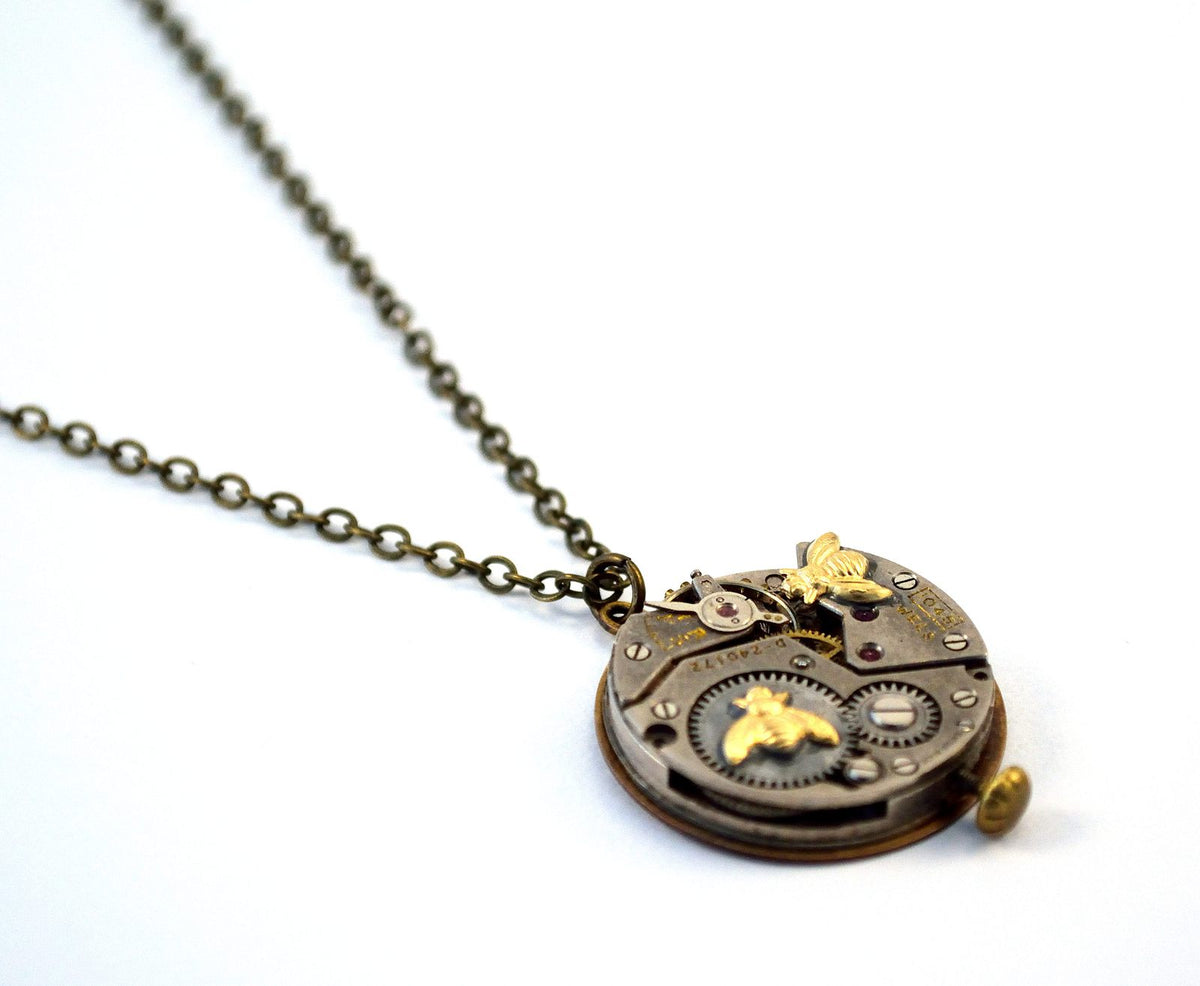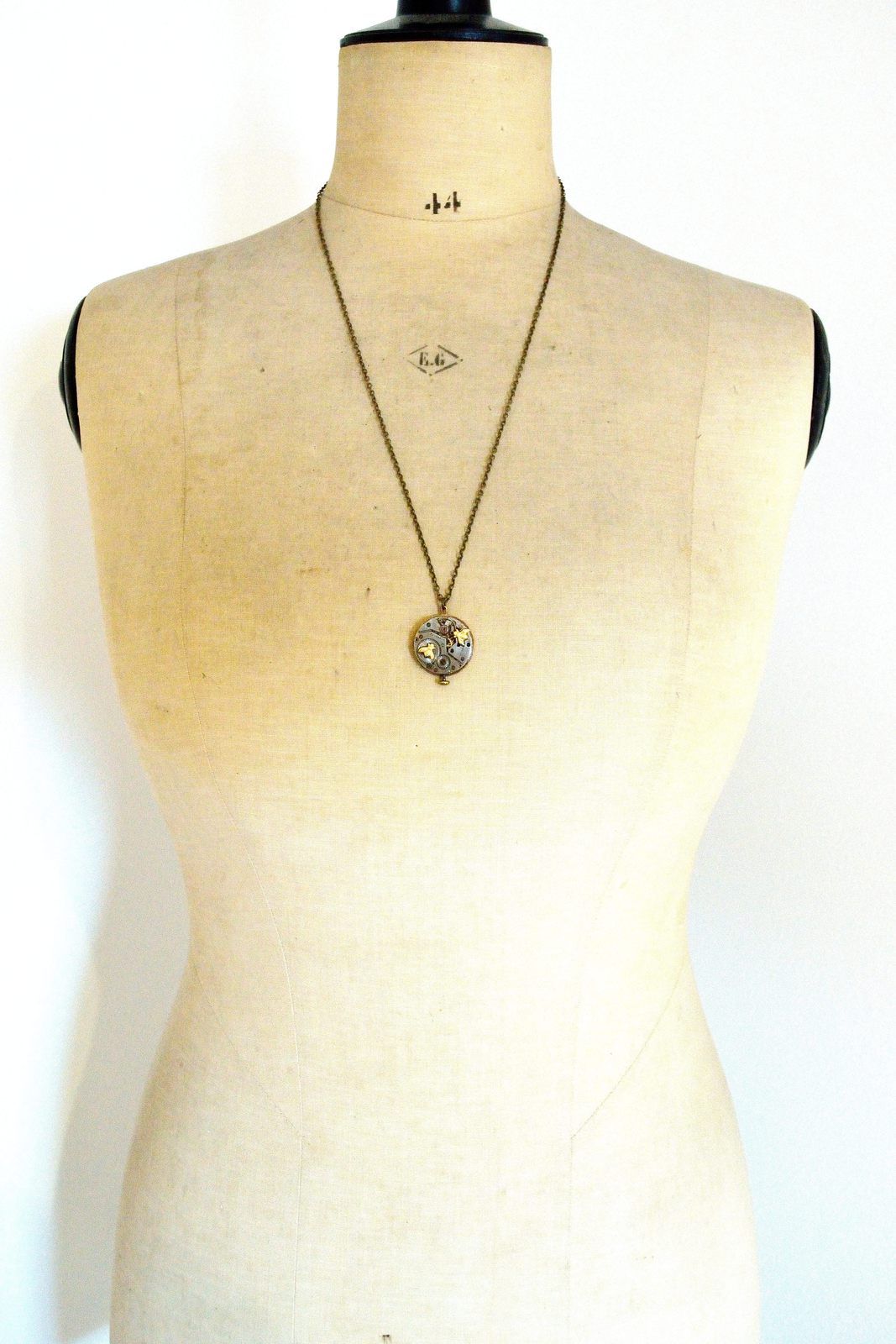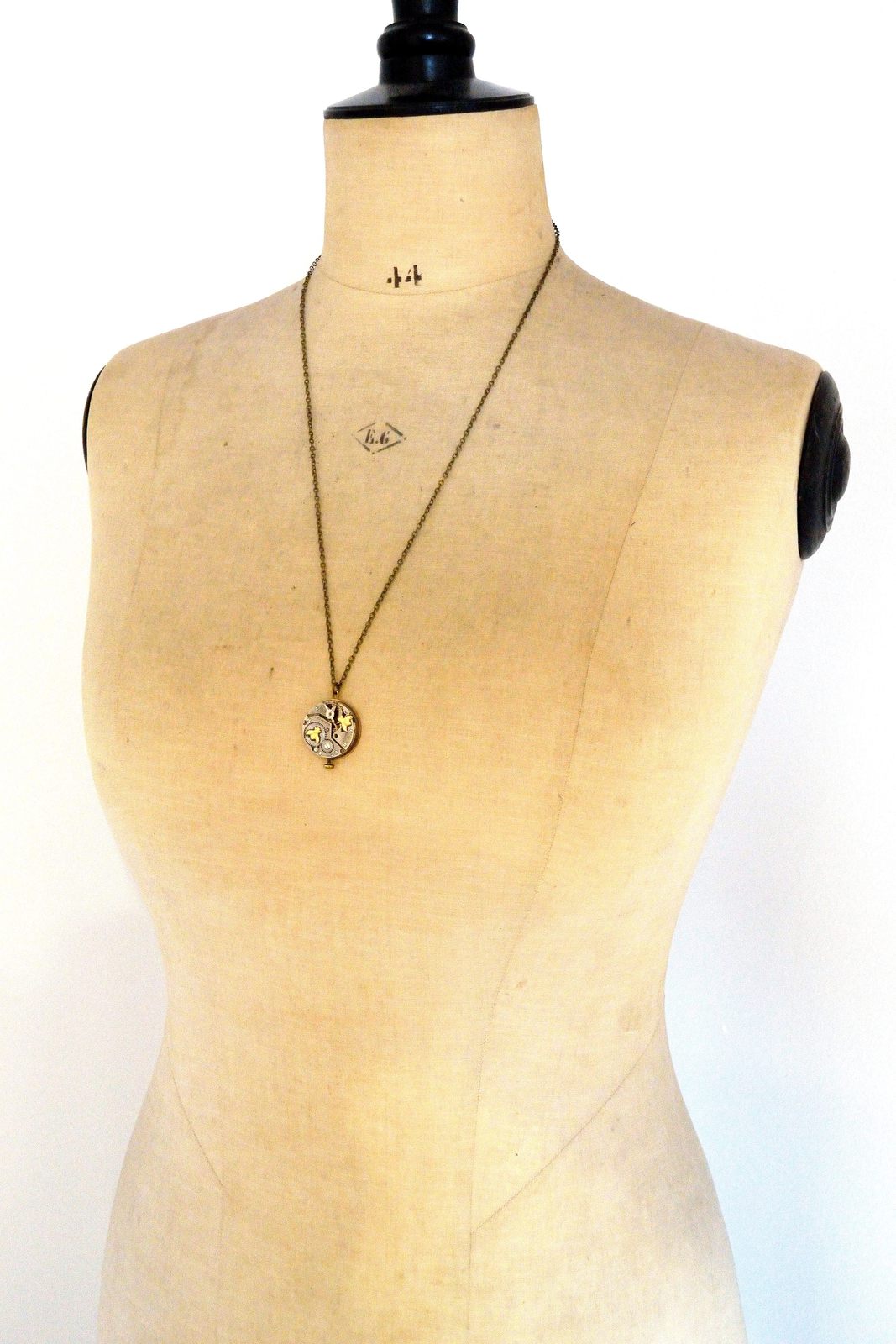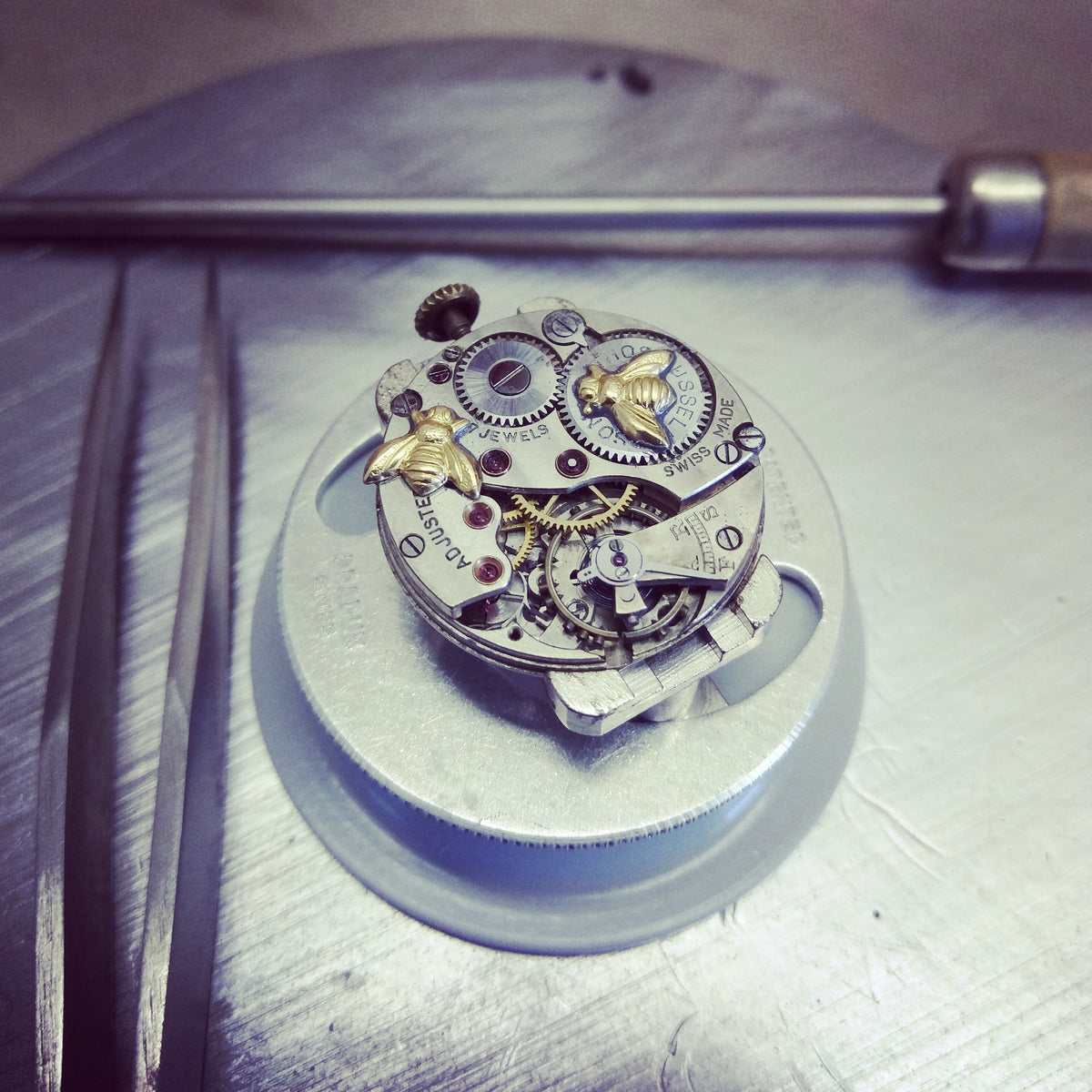 You can find reviews for other products here