Description
Gallery
Reviews
Steampunk necklace featuring an Art Deco era (circa 1920s) watch movement hanging from an oxidised Sterling silver (925) chain. If you would prefer a shiny Sterling silver chain (as shown in one of the photos) rather than oxidised (darkened), just choose that option from drop down.

The watch movement retains all of its original features including gems, gears, regulator.

Each necklace is unique owing to the fact that I use Art Deco era movements which were individually made at the time & hence no two are identical. Your necklace will be very similar to the necklace shown, but not identical. The watch movements measure roughly just under an inch in diameter. I choose the movements to ensure you get a wonderfully detailed and intricate piece. I also retain the watch dial on the reverse as shown in the fourth photo. The dials vary quite a lot from one piece to another, but this means you will receive a double-sided necklace.

Choose your chain length from the drop down list. The chain length shown on the life-sized mannequin is 16 inches.

Arrives elegantly boxed.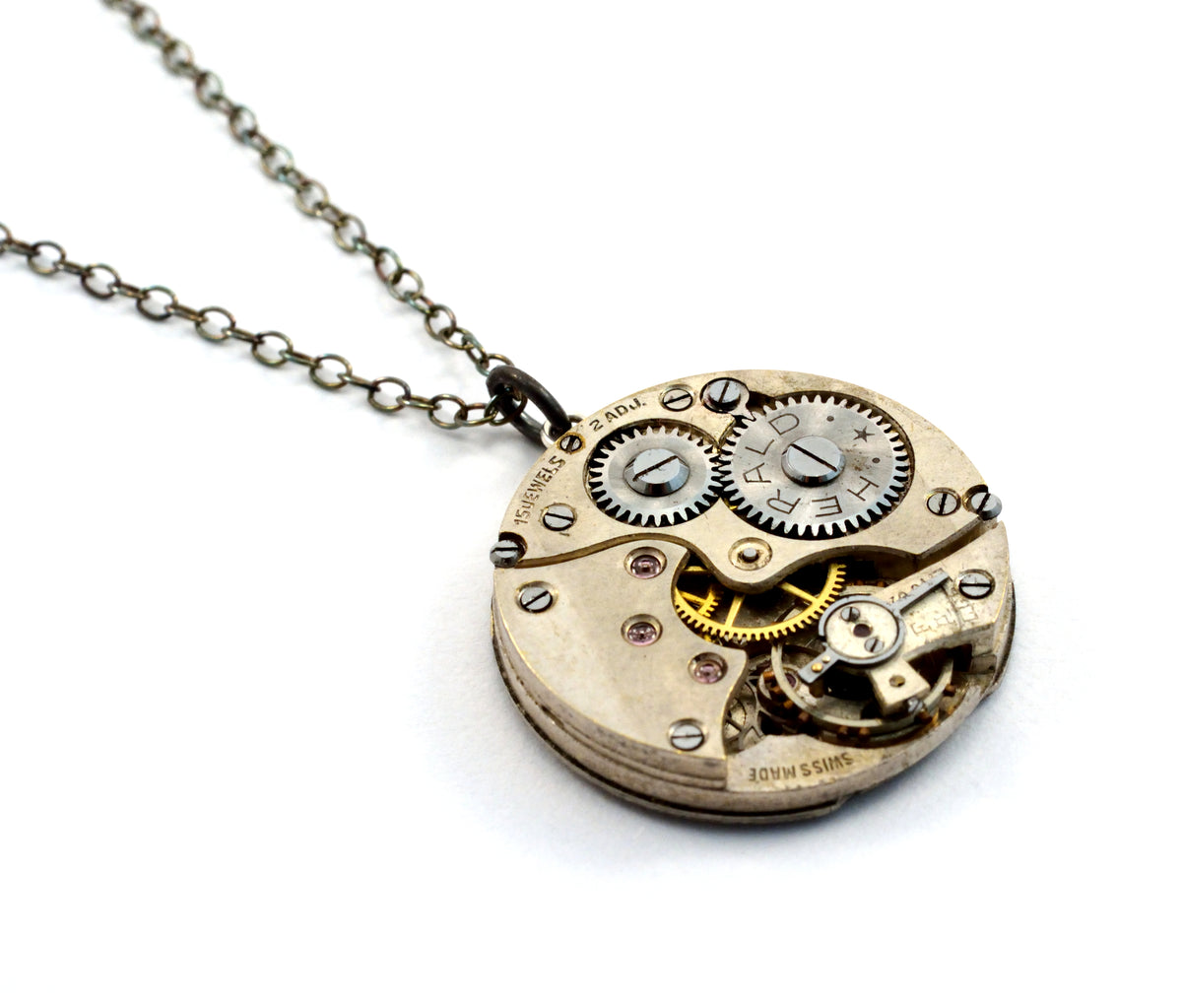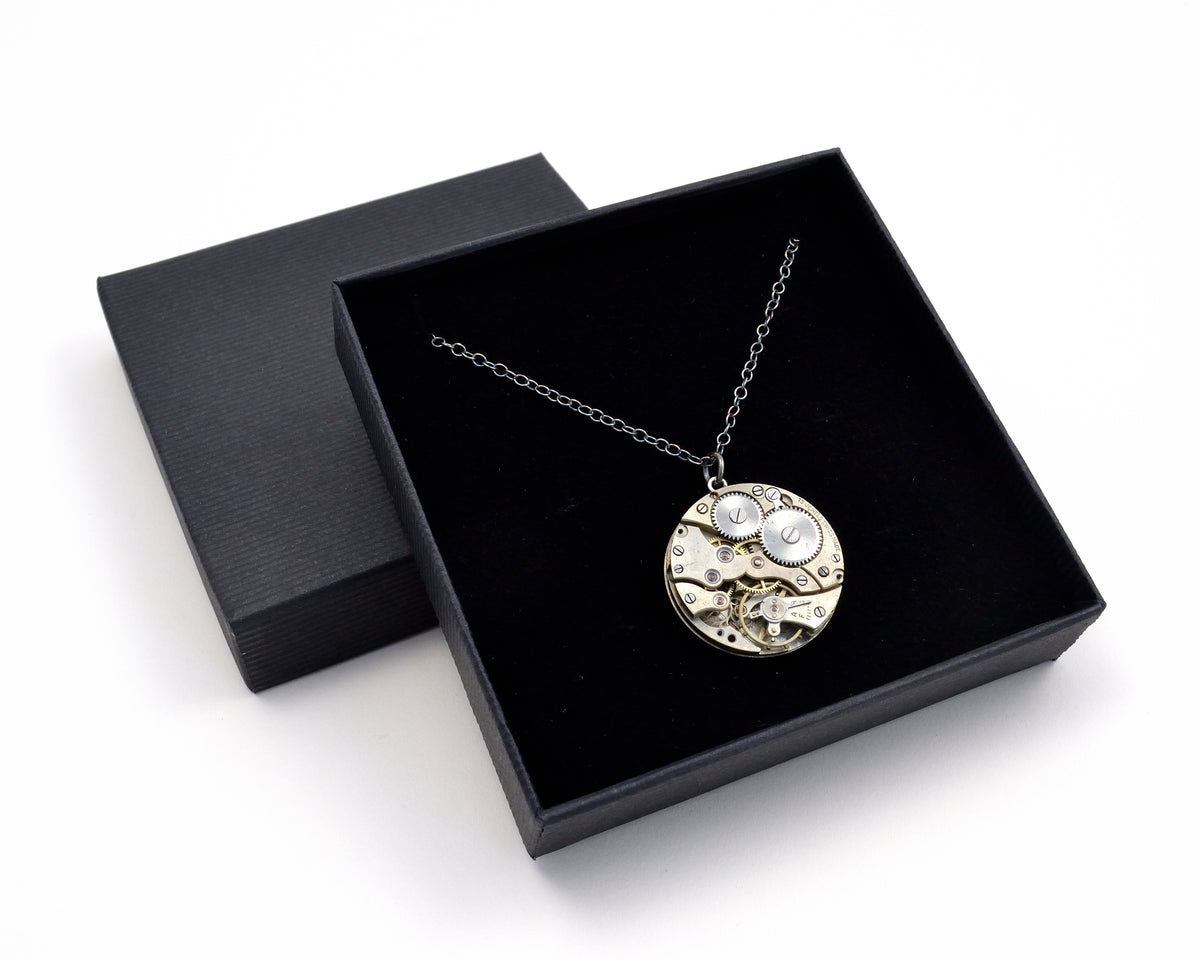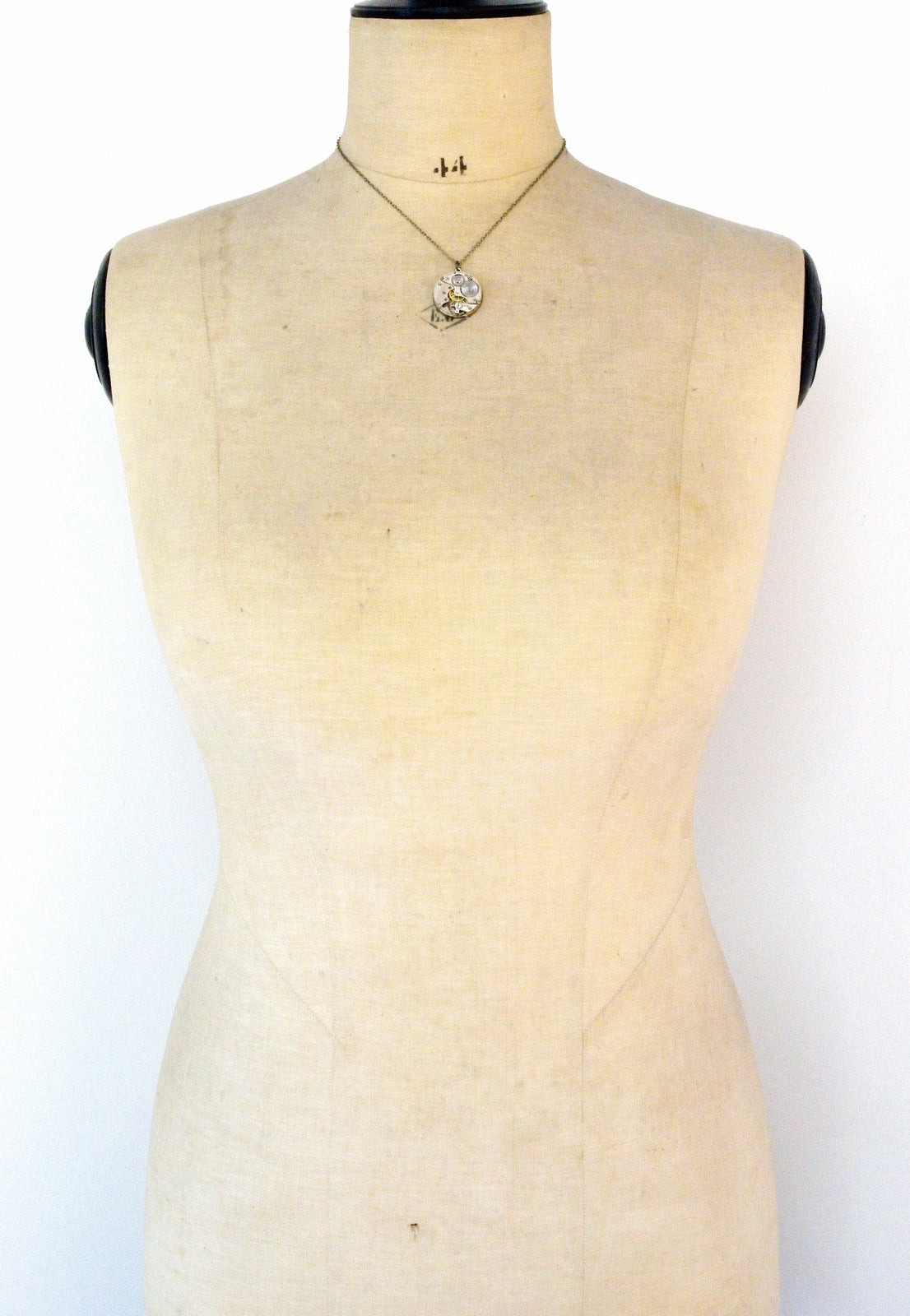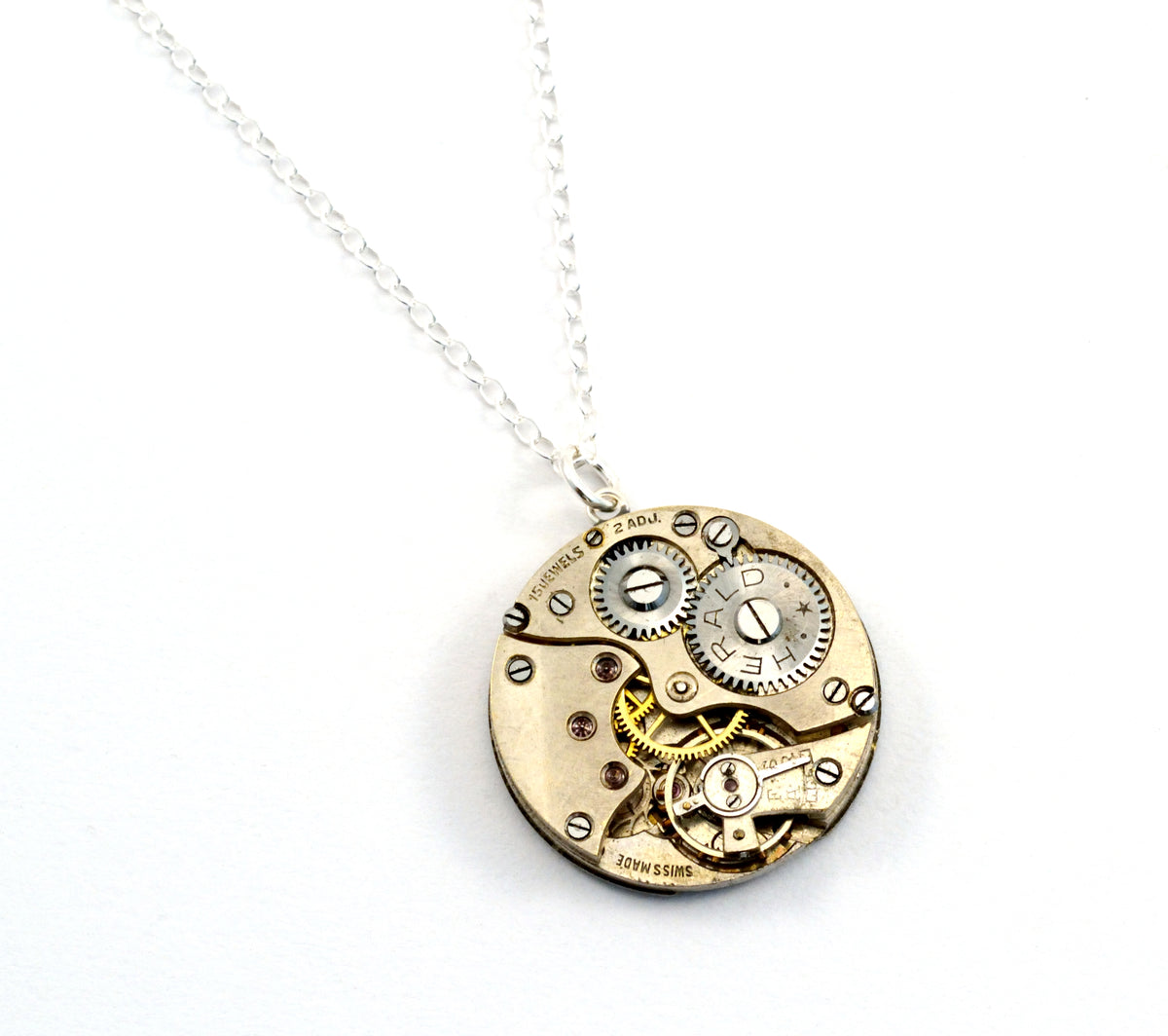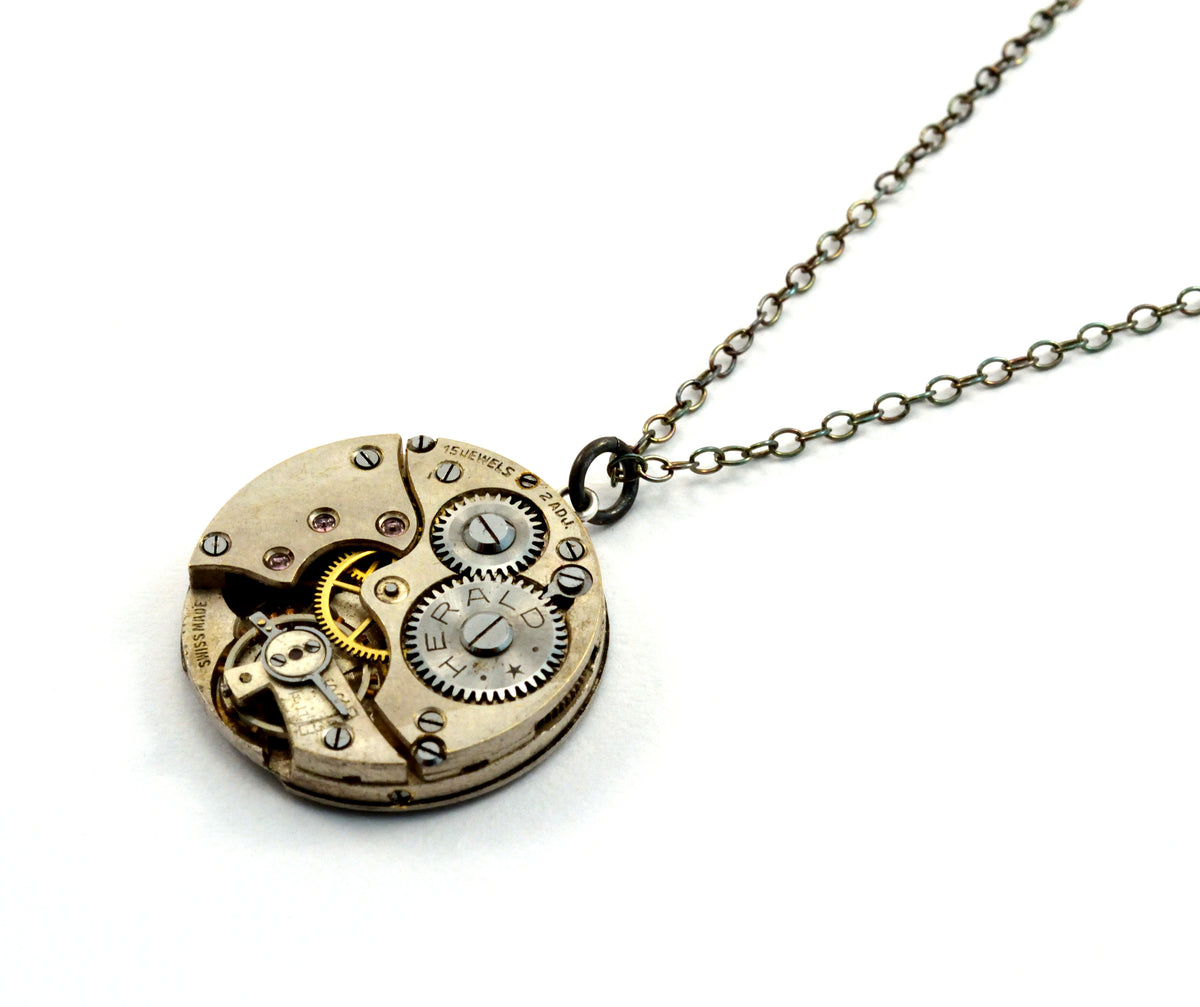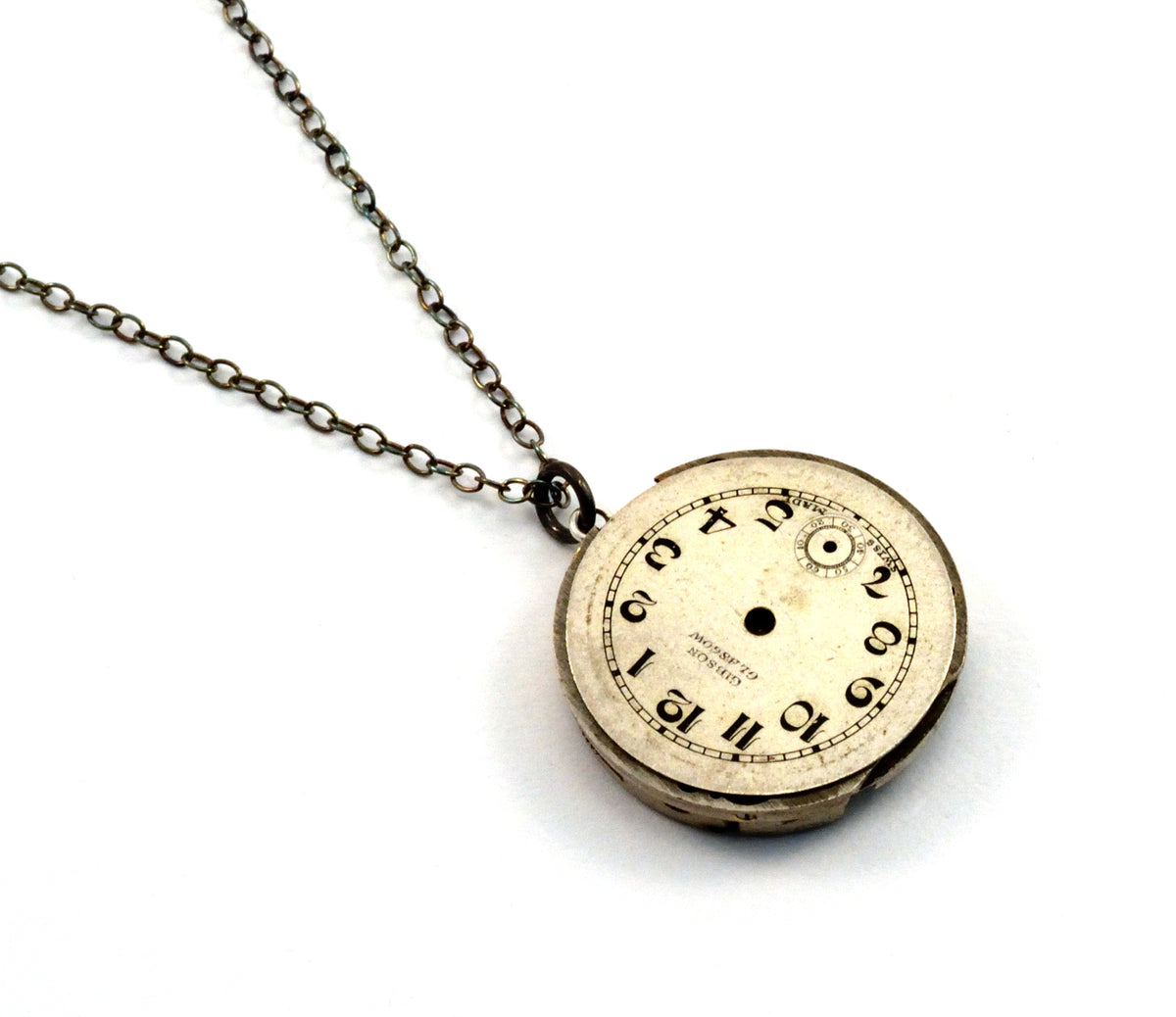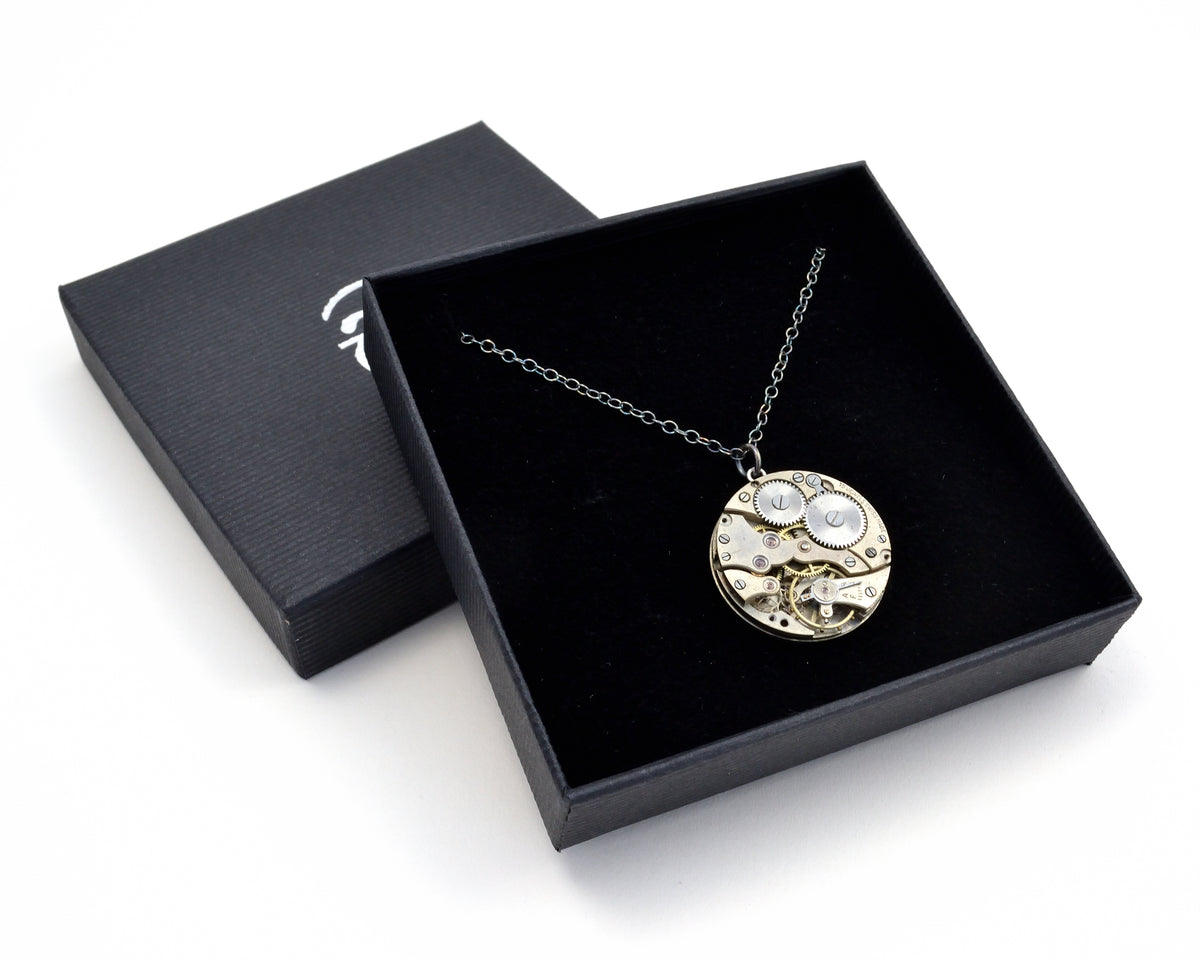 You can find reviews for other products here