Description
Gallery
Reviews
This quirky, little Steampunk spider wants to be your pet! His name is Eris Militaris - the Bronze Jumper!

This wonderful little spider brooch measures 40 x 35 mm.

Made using vintage watch movements so each one is individual and yours will look very similar to the one in the photos, but not absolutely identical.

I can also make Eris into a necklace - send me a message!

Arrives boxed.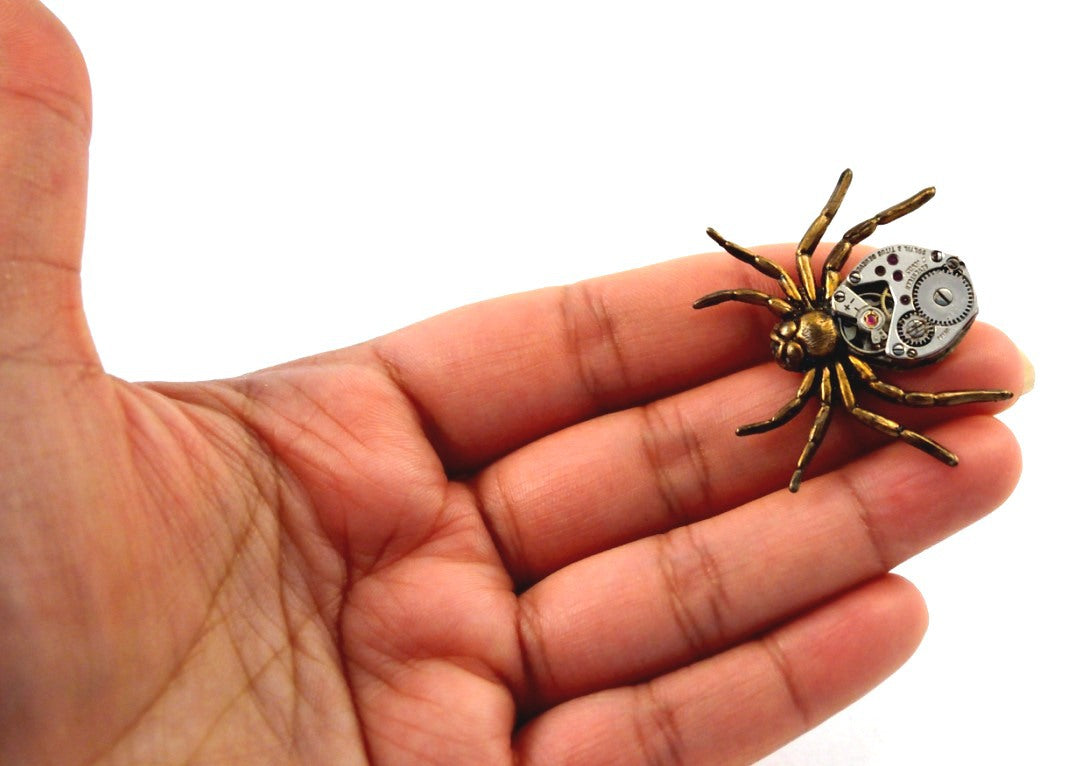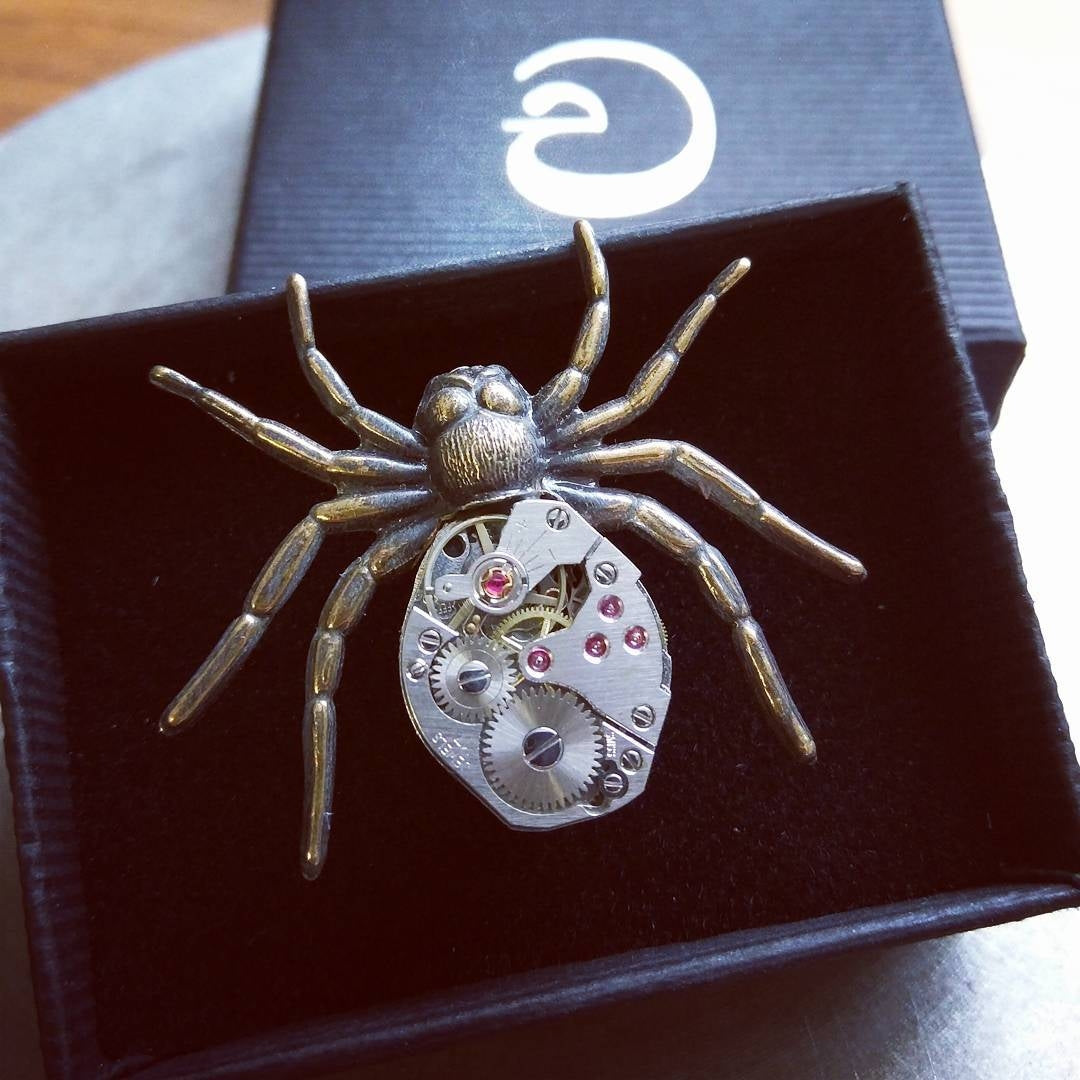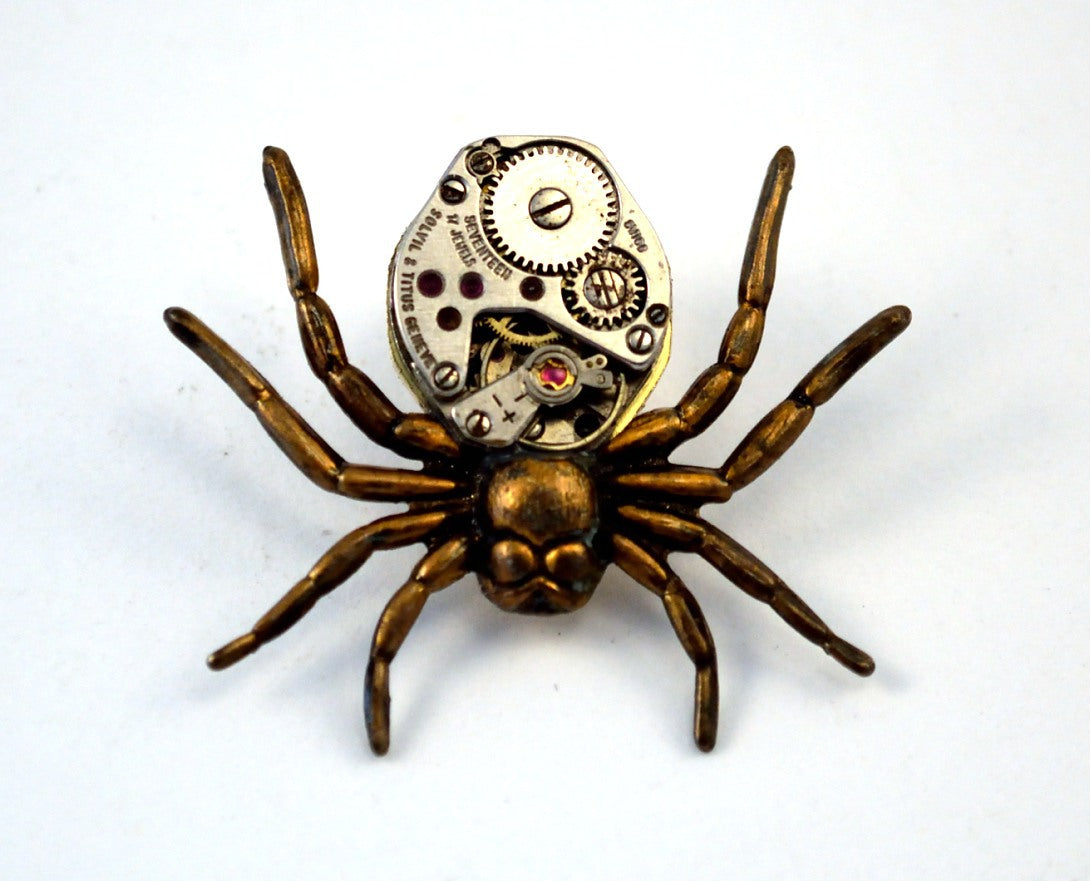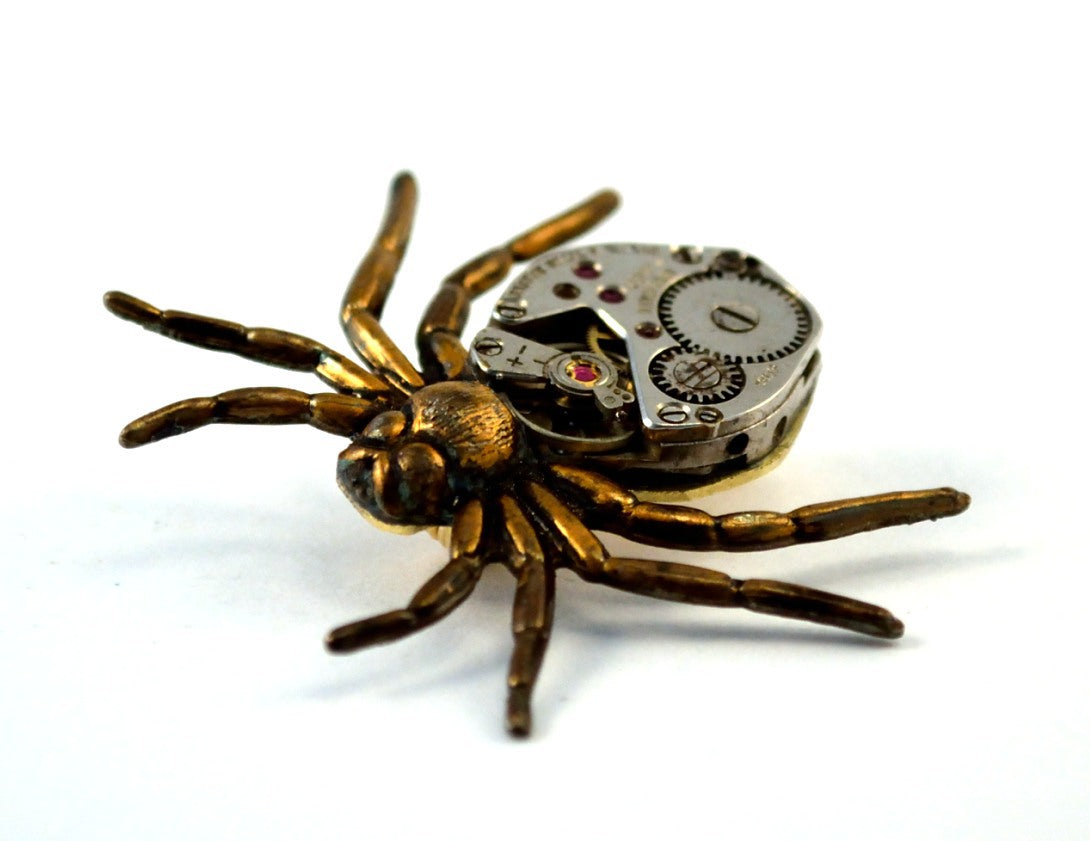 You can find reviews for other products here