Description
Gallery
Reviews
Wonderful little Steampunk hare pin reminiscent of the mythical "Hare in the Moon".

An amazingly detailed golden hare appears to be leaping through this Art Deco watch movement.

The photographs show different examples/watch movements. Each pin is made with an individual watch movement from the Art Deco era (1920s - 1930s). There was no mass production at that time so each watch movement from this era differs in its intricate details. The movements retain their original glittering gems. I open up the movement just a little to fit the wonderfully detailed & tiny hare to give the impression it's hopping around within the watch-work. The pin you will receive will be very similar to the ones pictured (& certainly just as wonderful, if not more so!). Each one is unique!

The watch movements are just under 1 inch in diameter.

Arrives gift-boxed.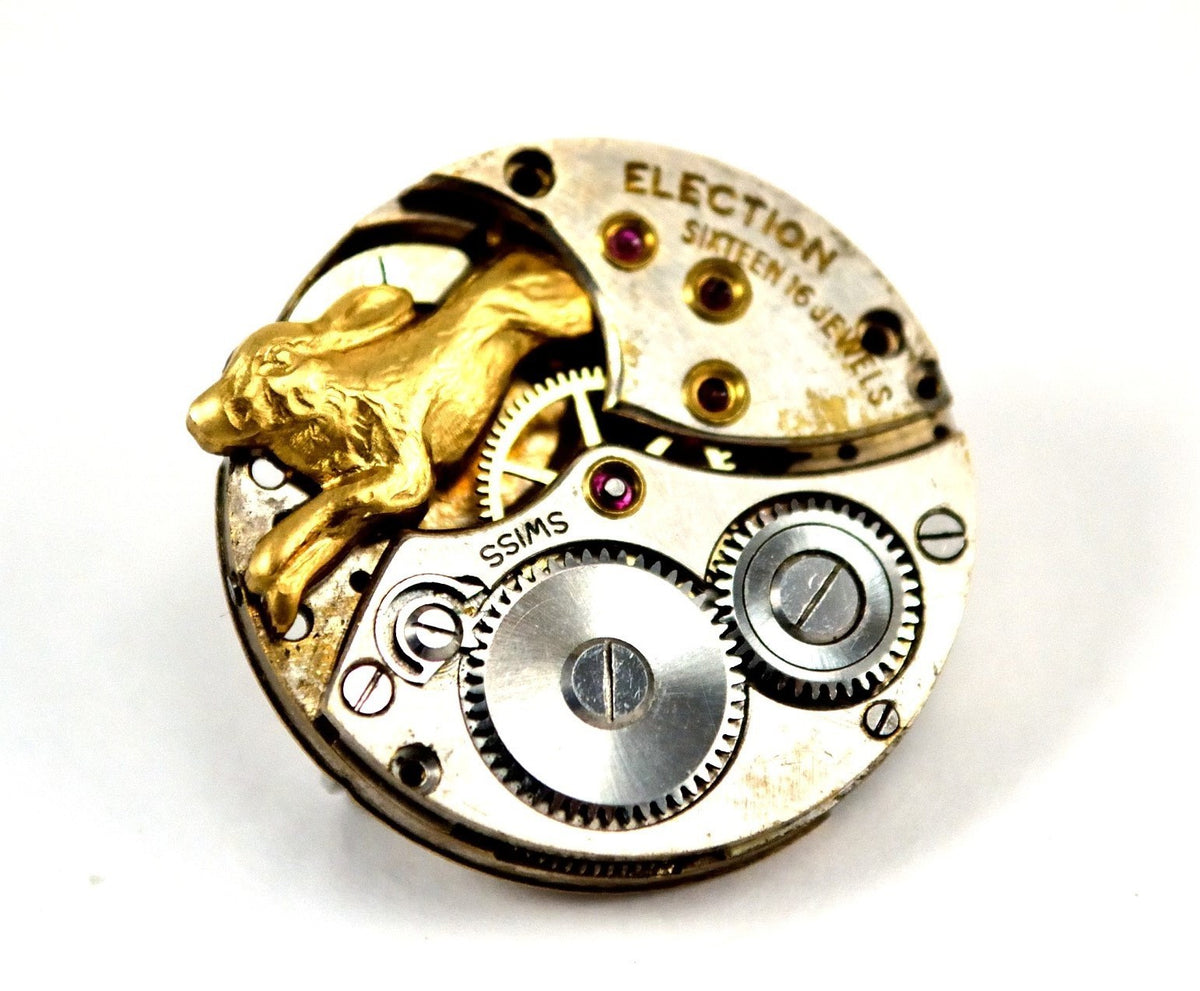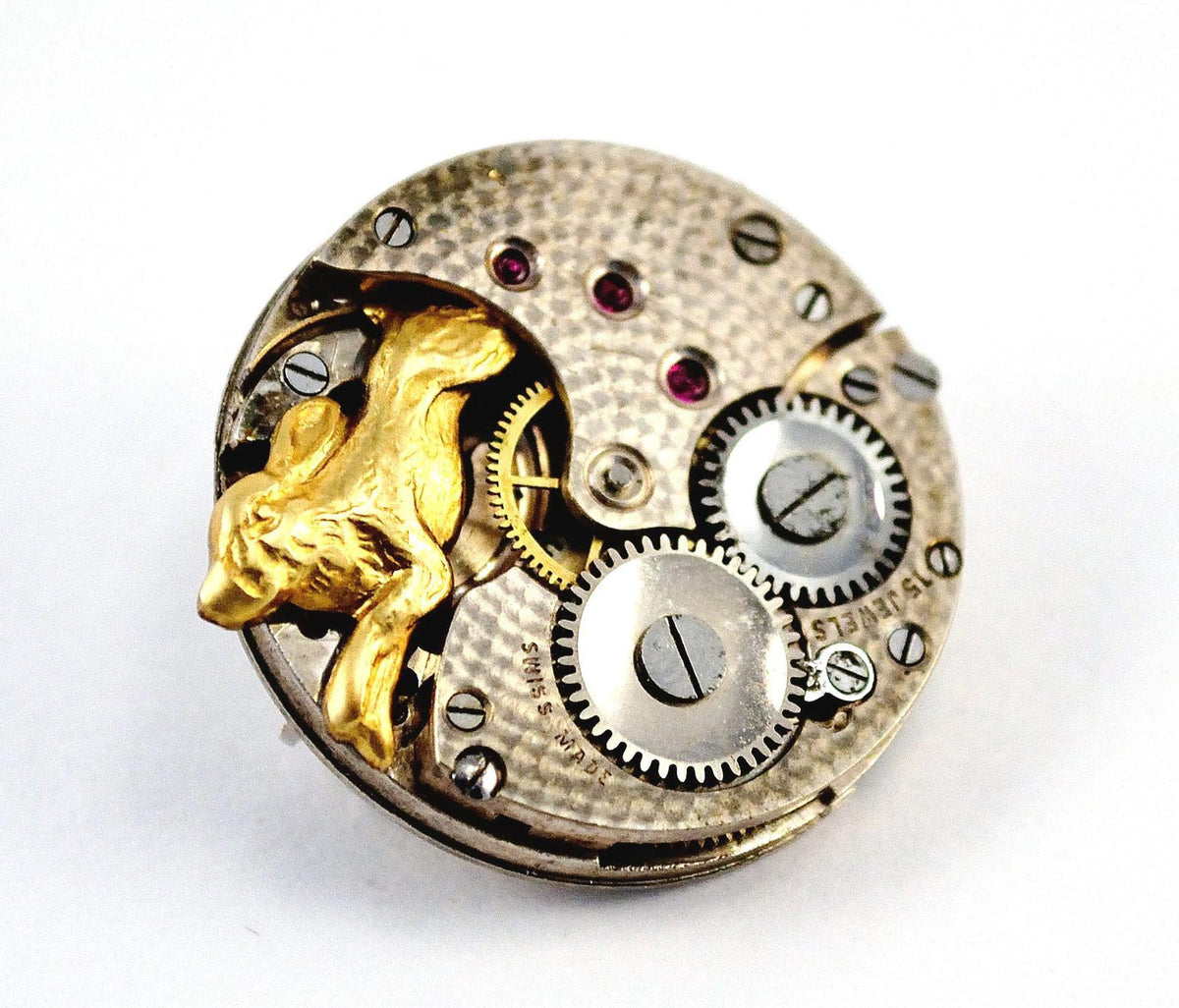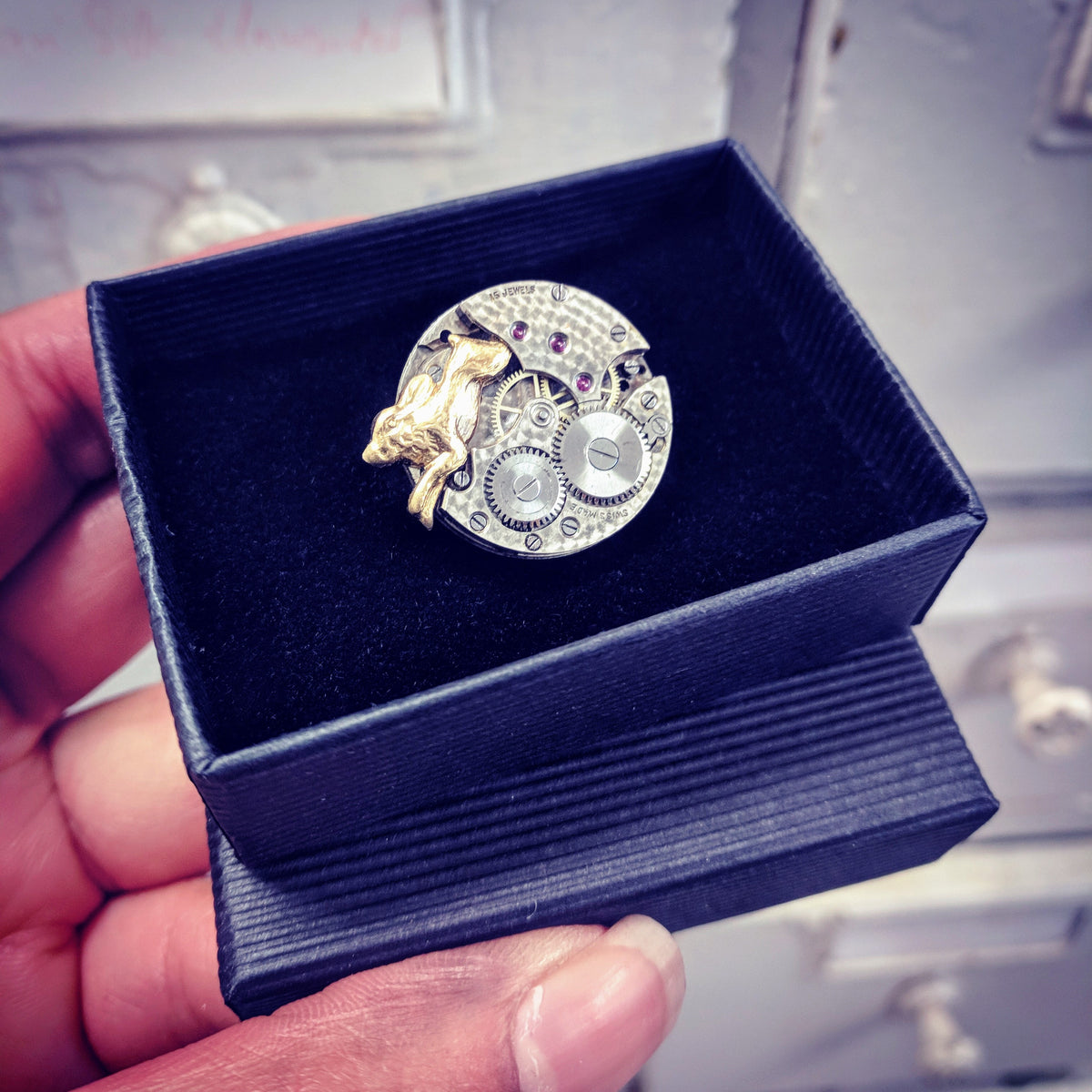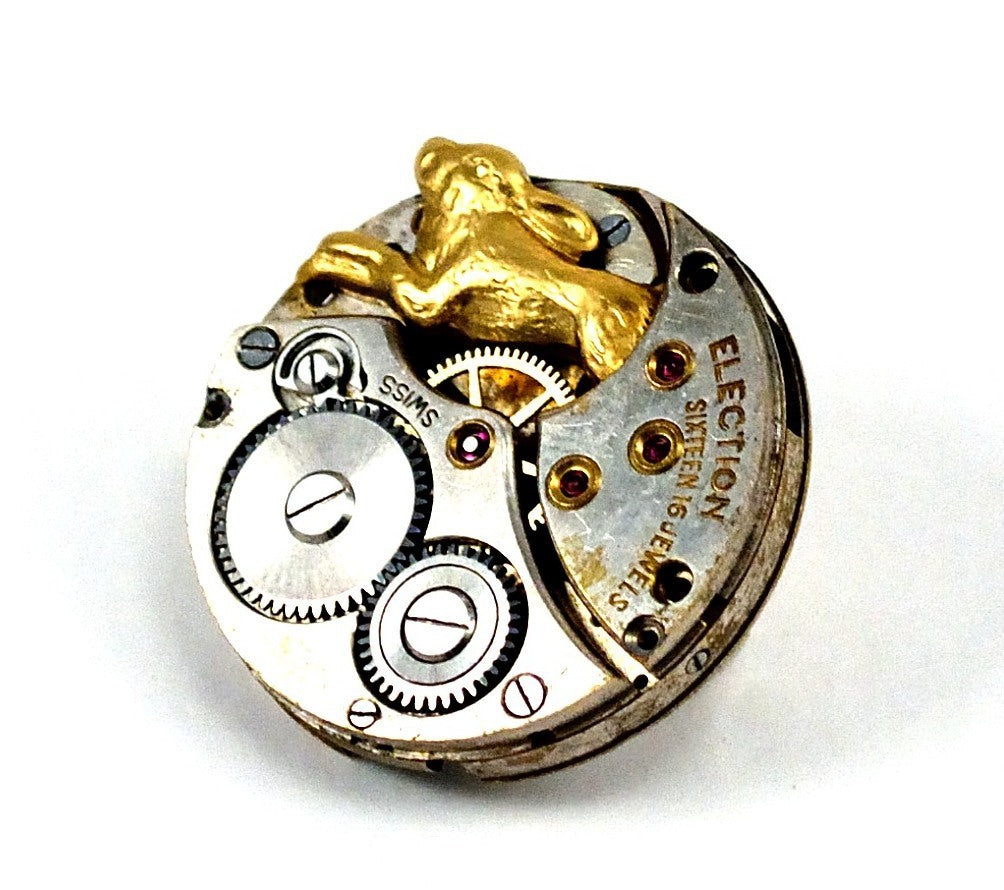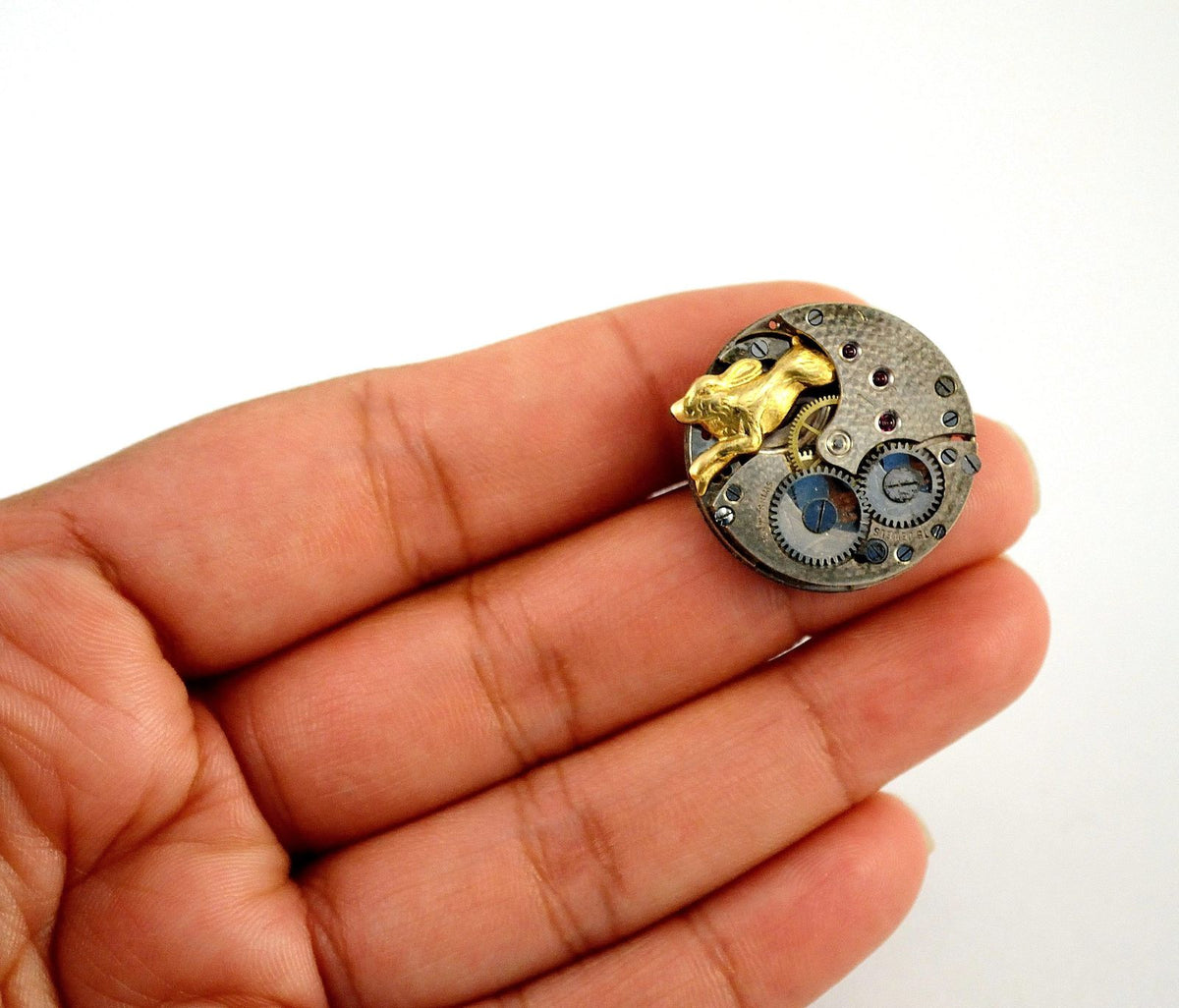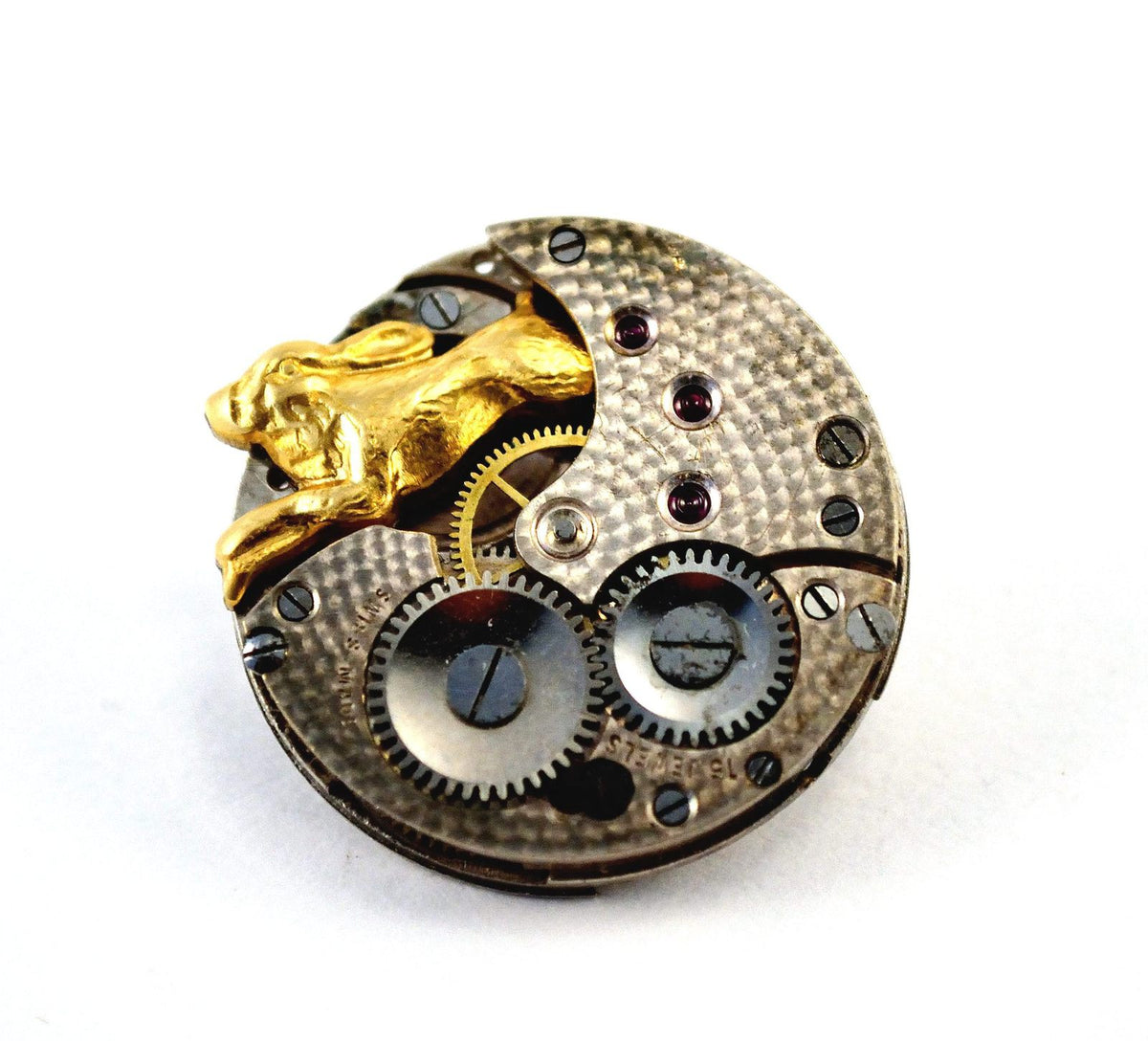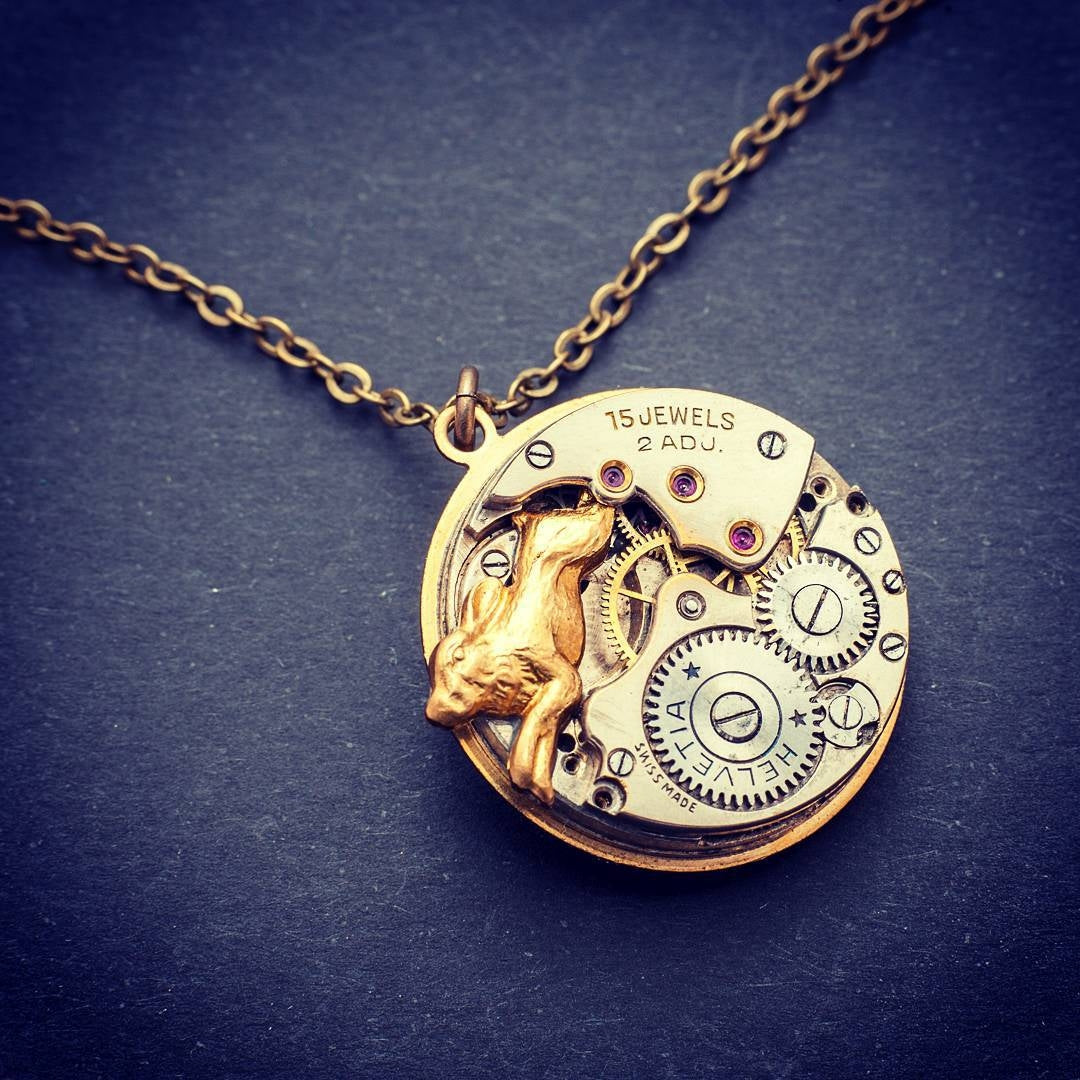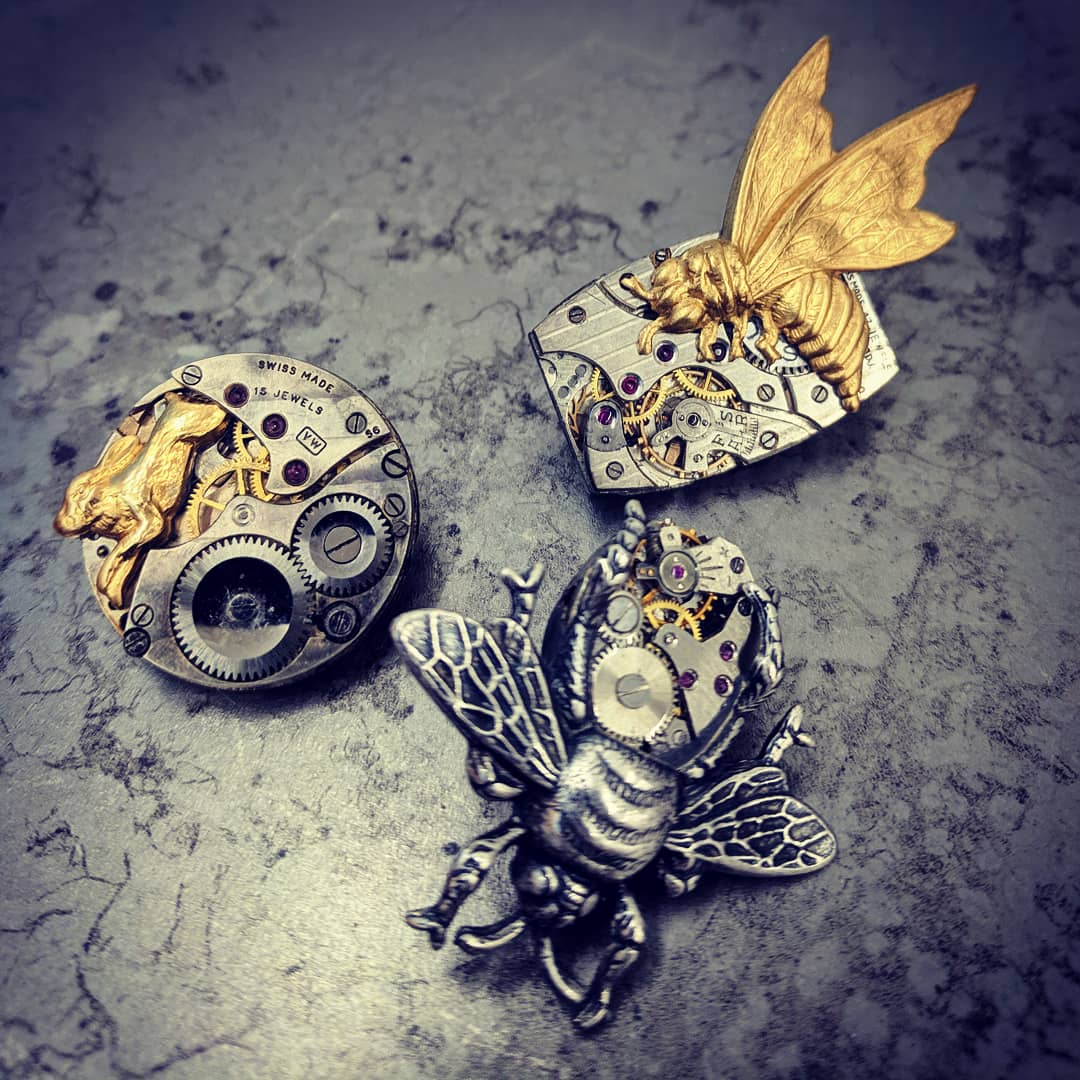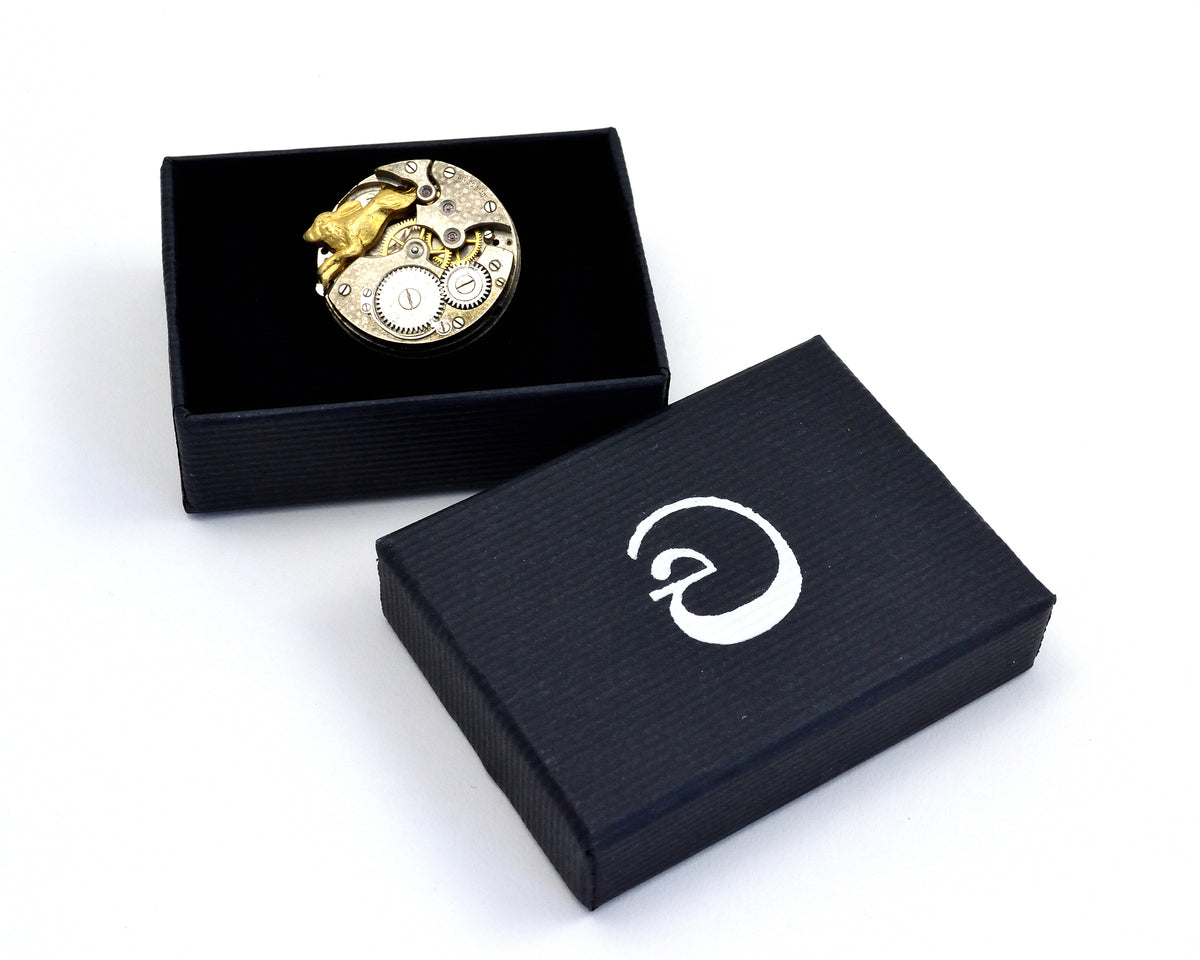 You can find reviews for other products here