Description
Gallery
Reviews
"The quick brown fox jumped over the lazy cogs"

A little twist on the famous English pangram (a phrase that contains all of the letters of the English alphabet).

Also, a very handsome fox!

Here I have opened up the insides of an Art Deco era watch movement to bring out the gears and innards of the movement more clearly and give the impression that the fox is indeed mid-air jumping over the cogs.

Each brooch pin is made with a unique Art Deco watch movement and therefore unique! All movements used are c1920s retaining their amazing intricacies, gems & workmanship! The watch movements measure just under 1 inch across (not including the fox who overhangs this on either direction).

Arrives boxed. Check out other Steampunk pins in the shop!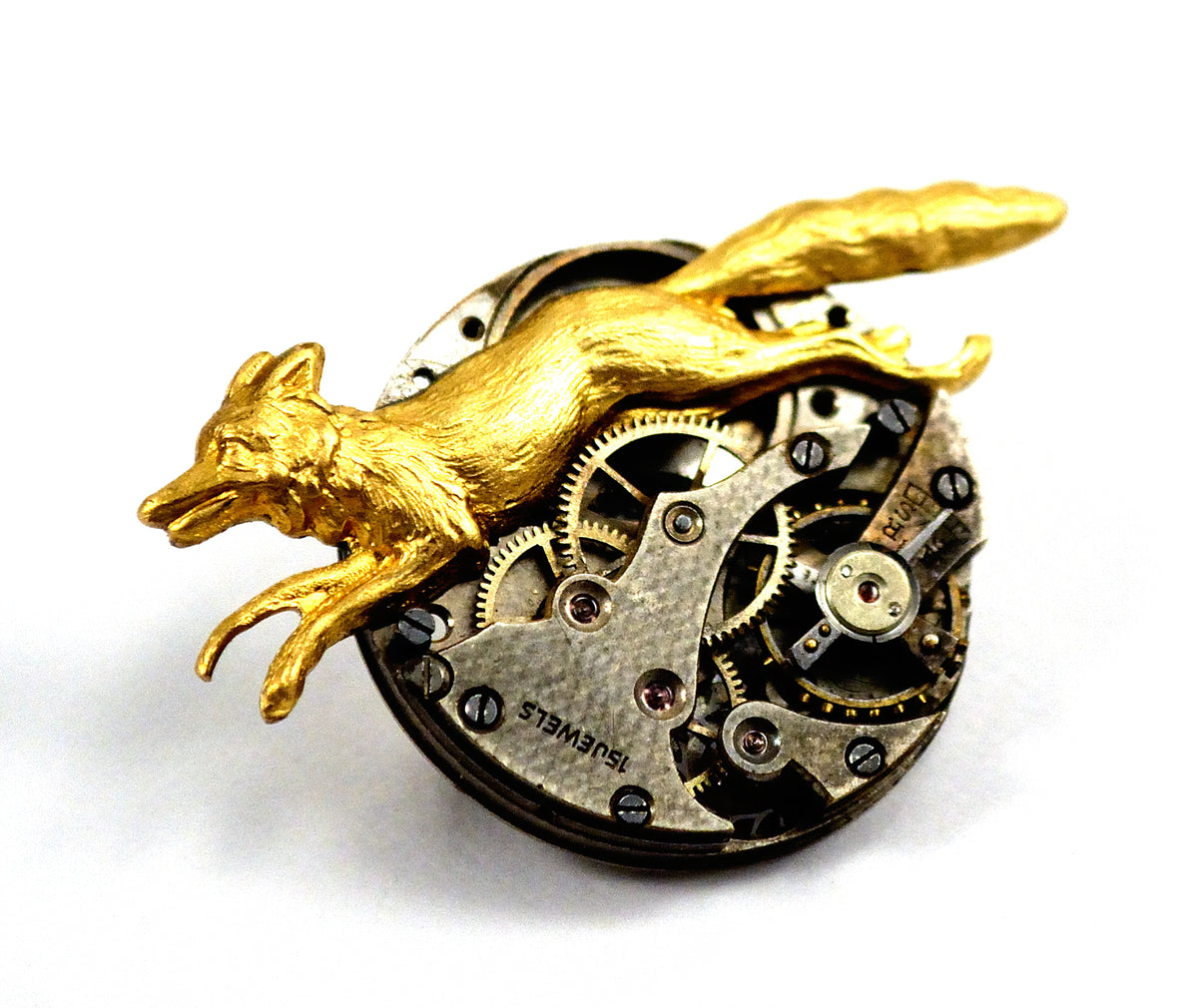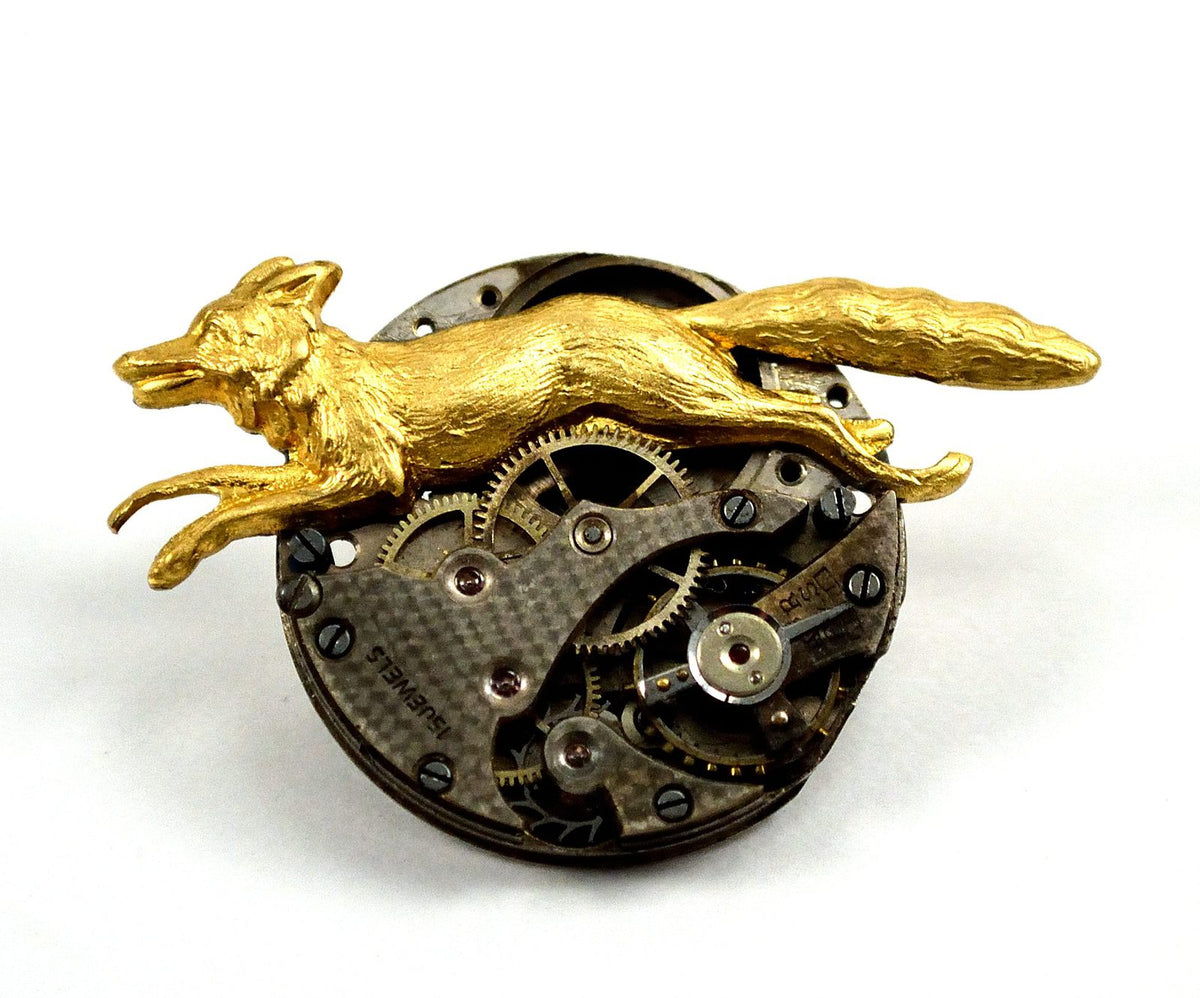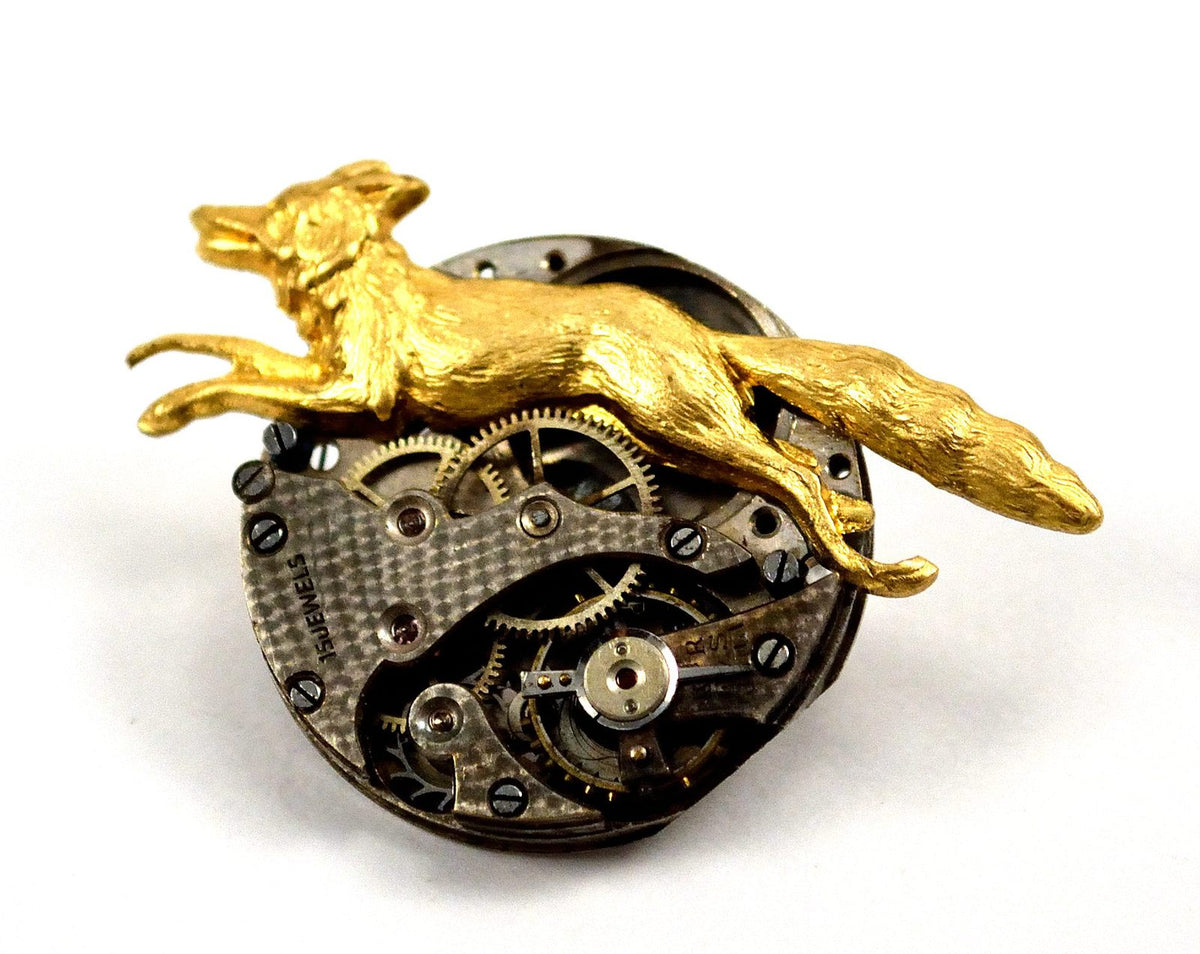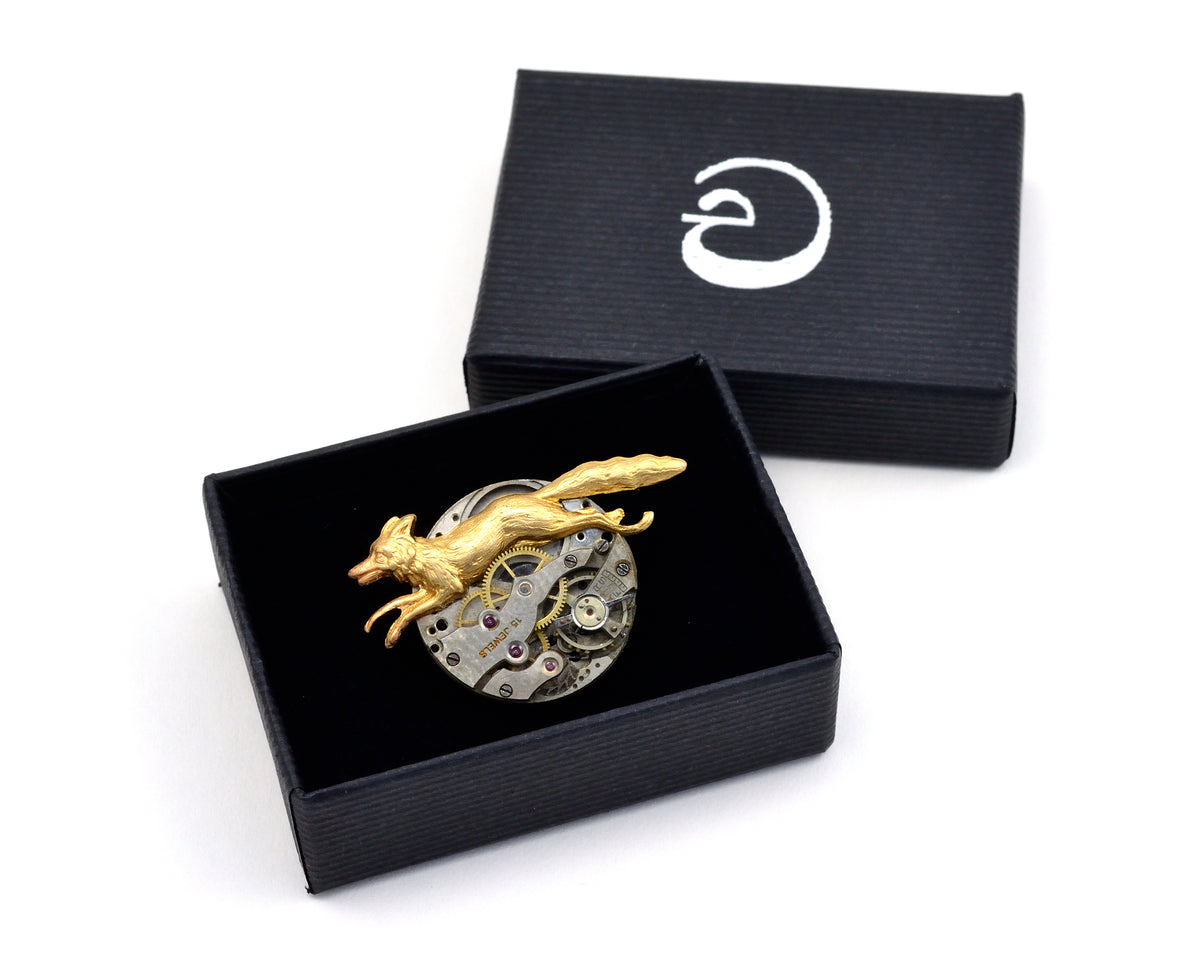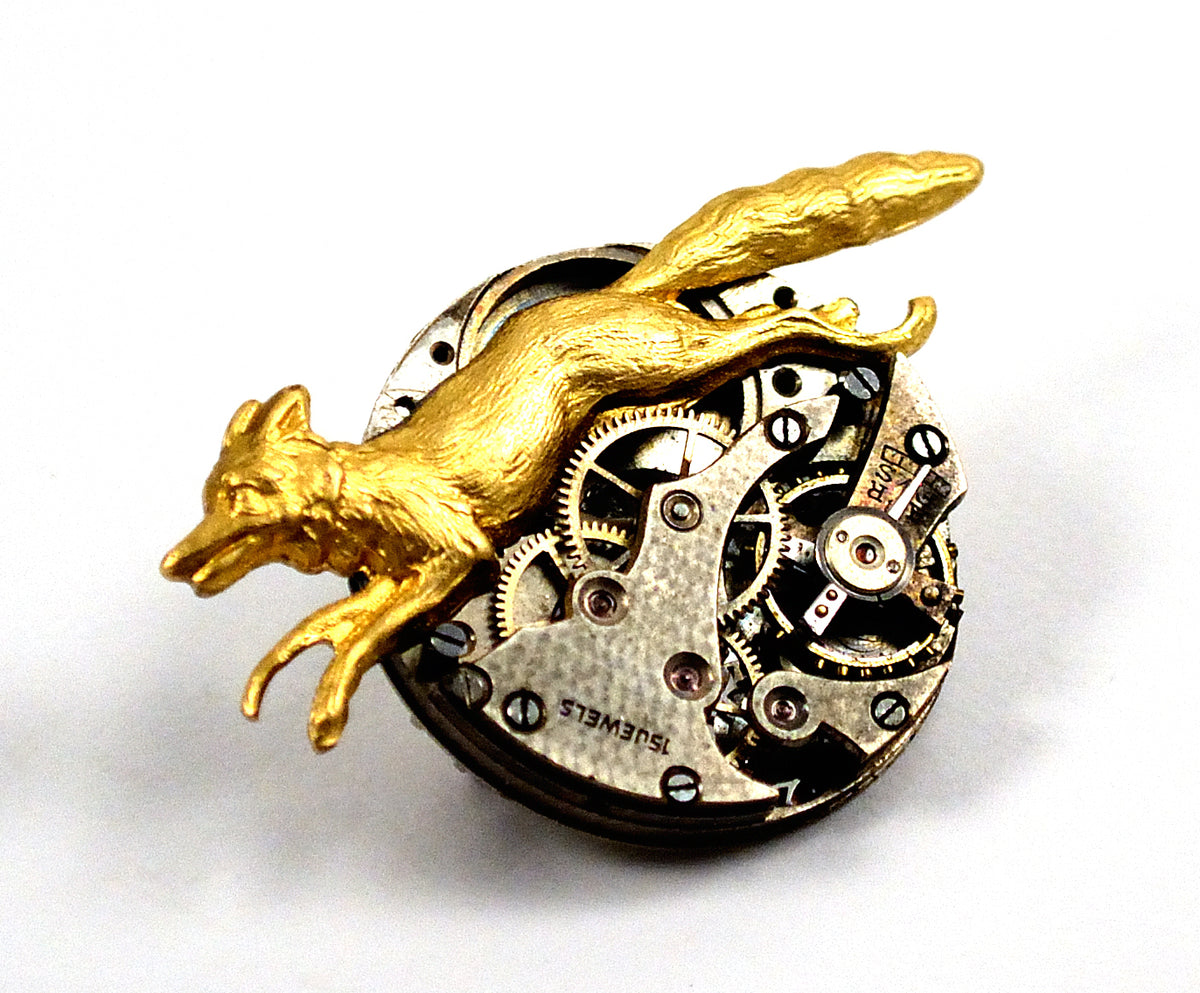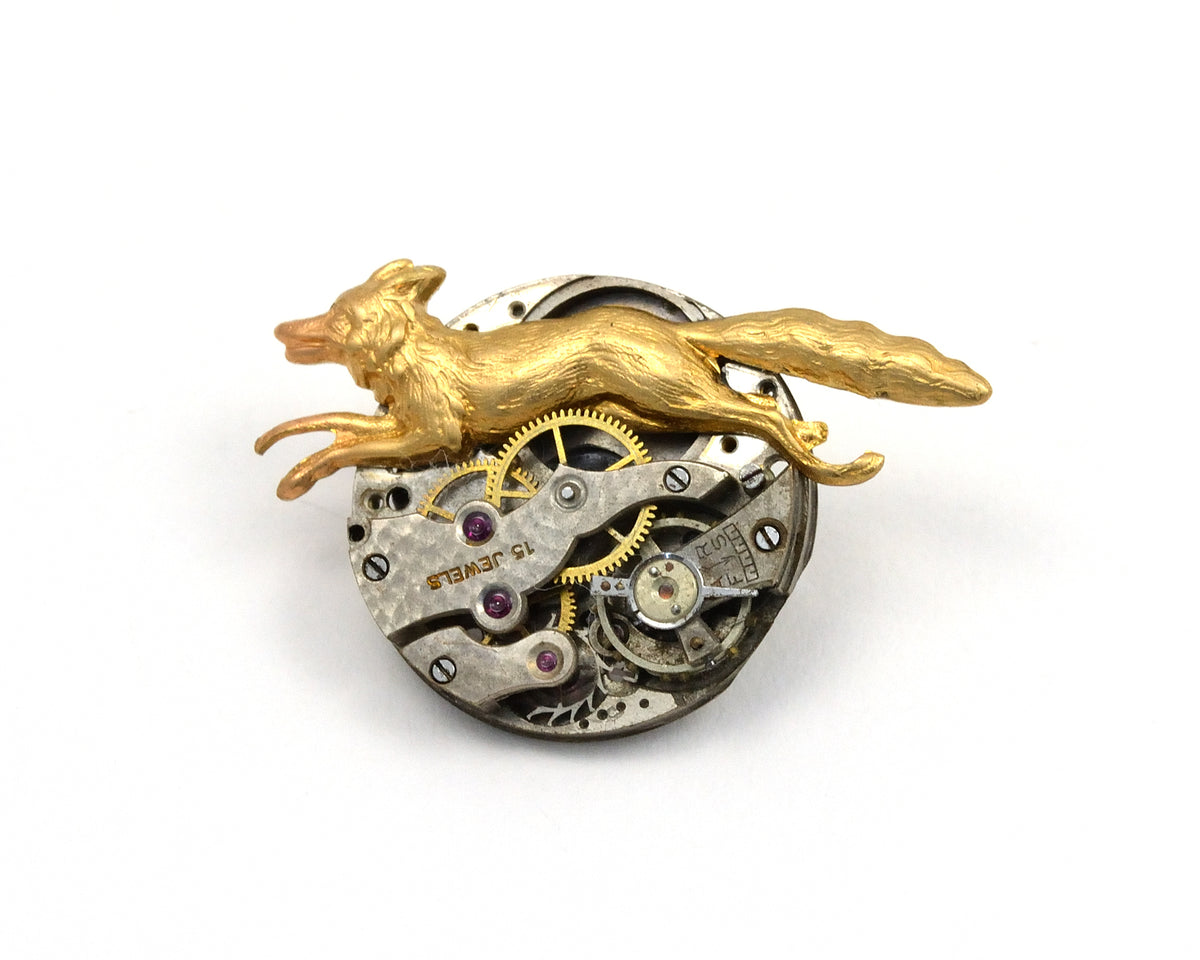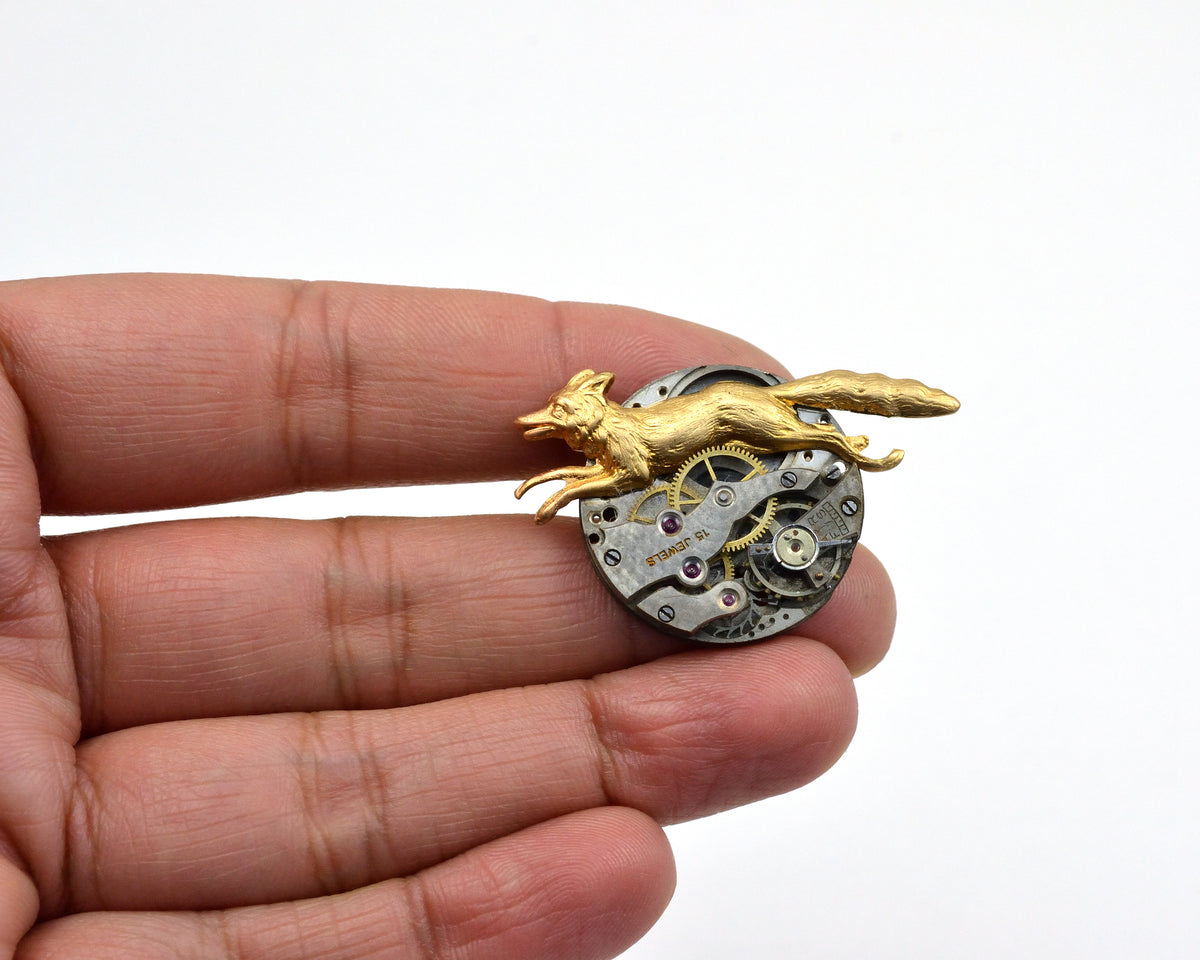 You can find reviews for other products here