Description
Gallery
Reviews
A gorgeously detailed vintage watch movement dangles tantalisingly from the front paw of this mesmerised cat. When worn, the watch movement rocks from side to side keeping him endlessly entertained!
A fun bit of Steampunk for your favourite cat lover!

The cat is hand pierced from Copper and has a Gold plated brooch pin riveted to it. The beautiful rich colour you see on the cat results from a light oxidisation that is applied. The watch movements I choose are beautiful vintage time pieces which retain all of their intricate details. No two are alike. Please note the watch movements are upcycled/non-working ones.

You can choose either a rose gold watch movement (these are rare), or a Steel watch movement (these include the watch dials on the reverse; so are double sided) from the drop down list. 
The cat pin measures a total 2.5 inches from top to bottom (cat's ears to base of watch movement).

Comes gift-boxed and your cat lover friend will love you for this little treat!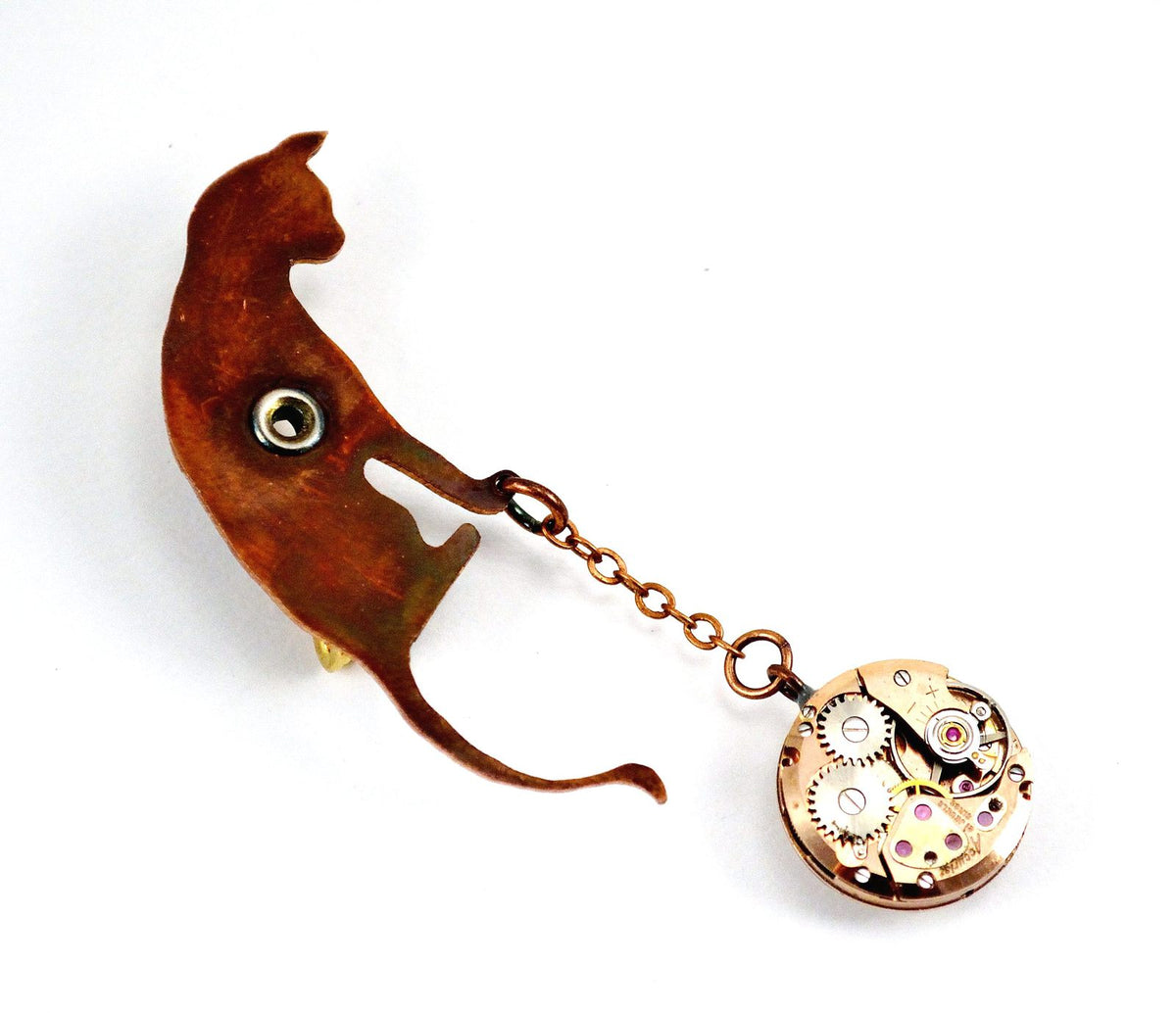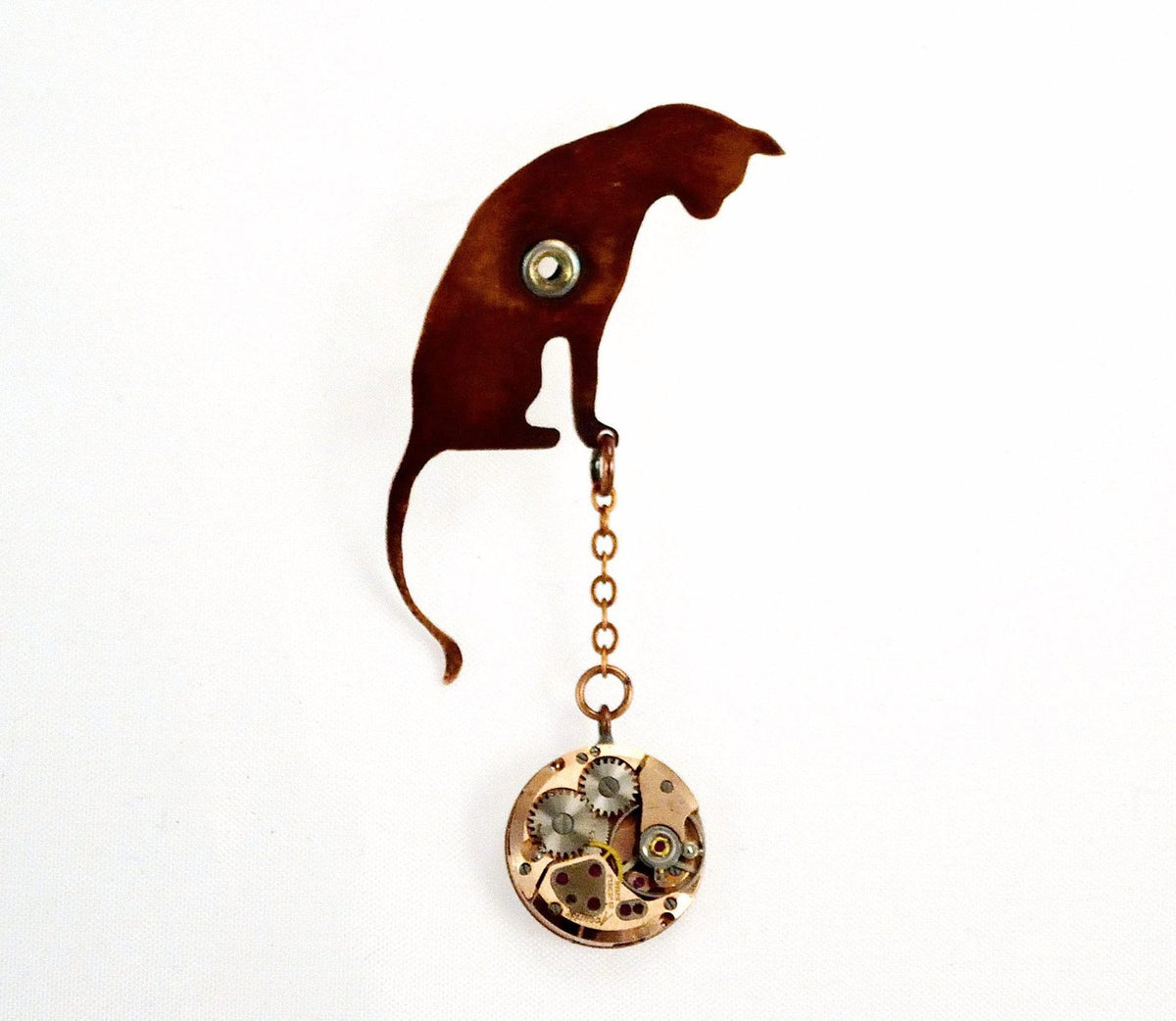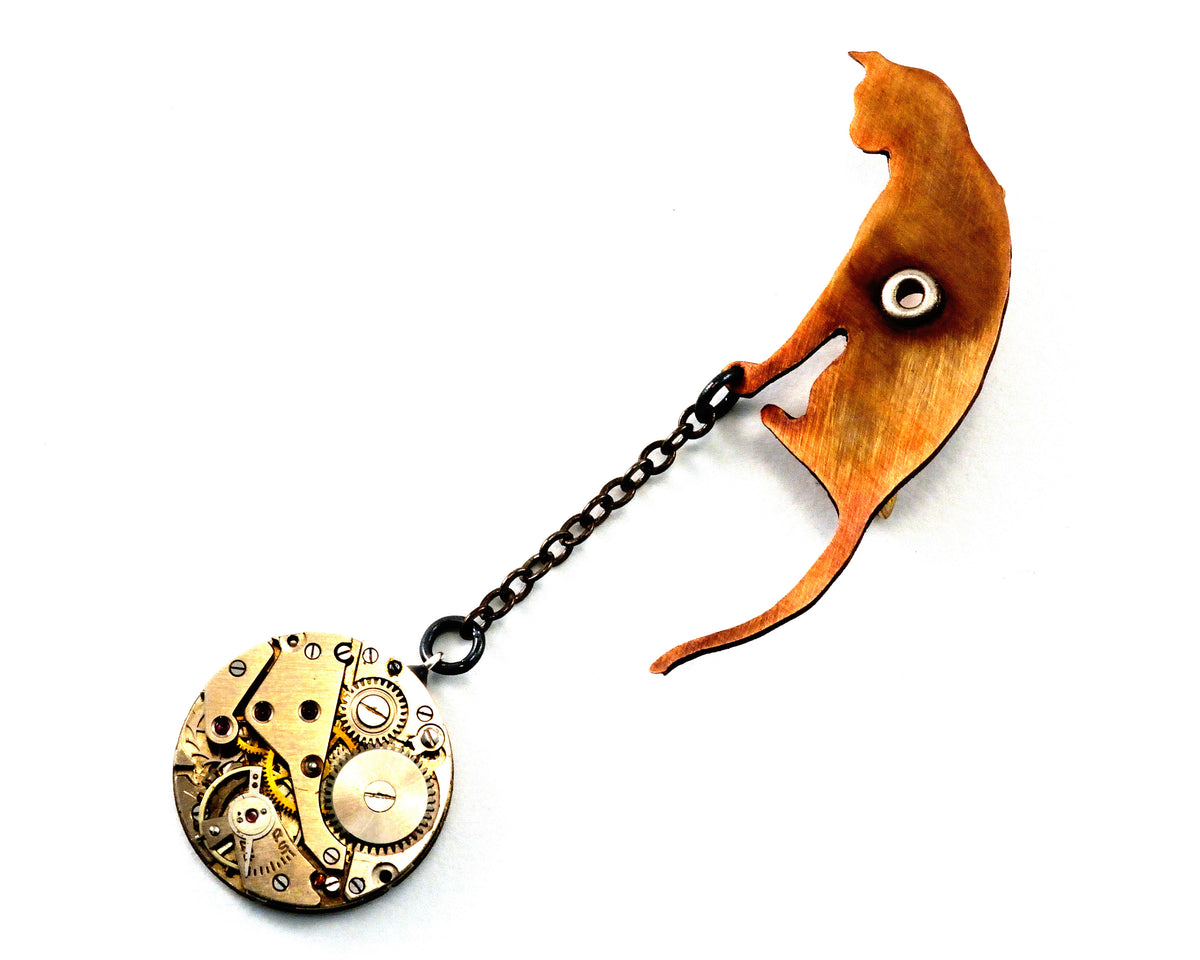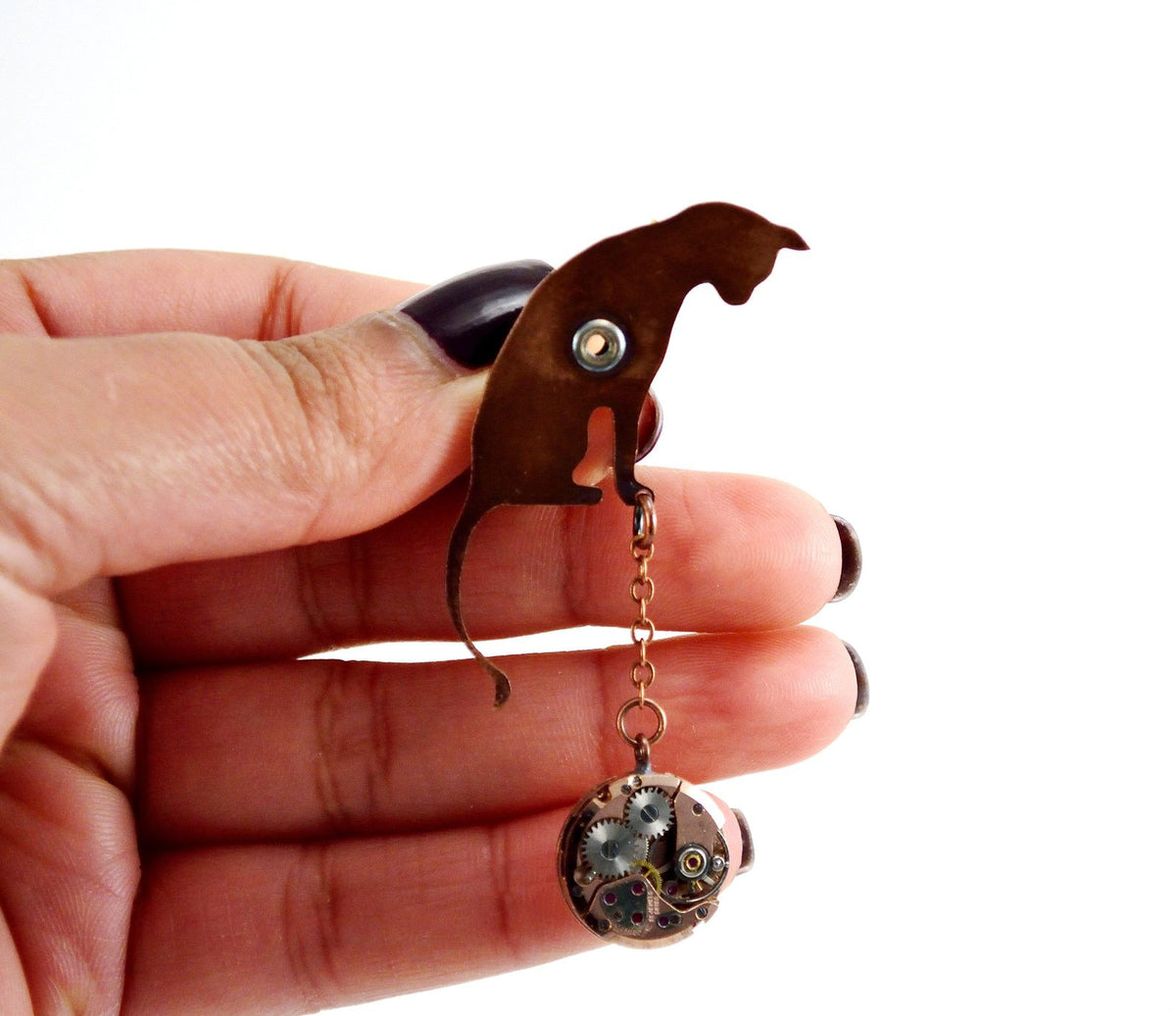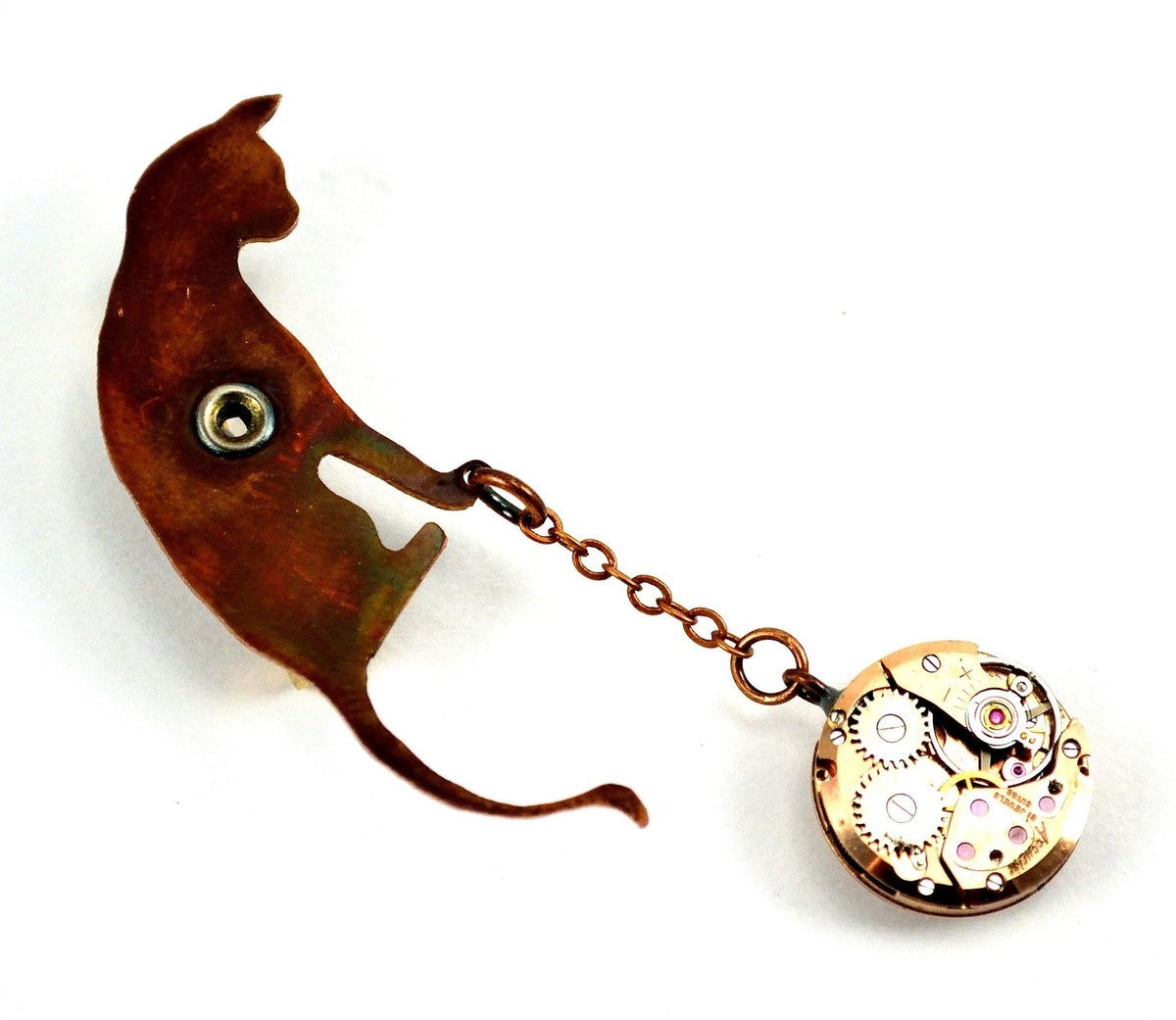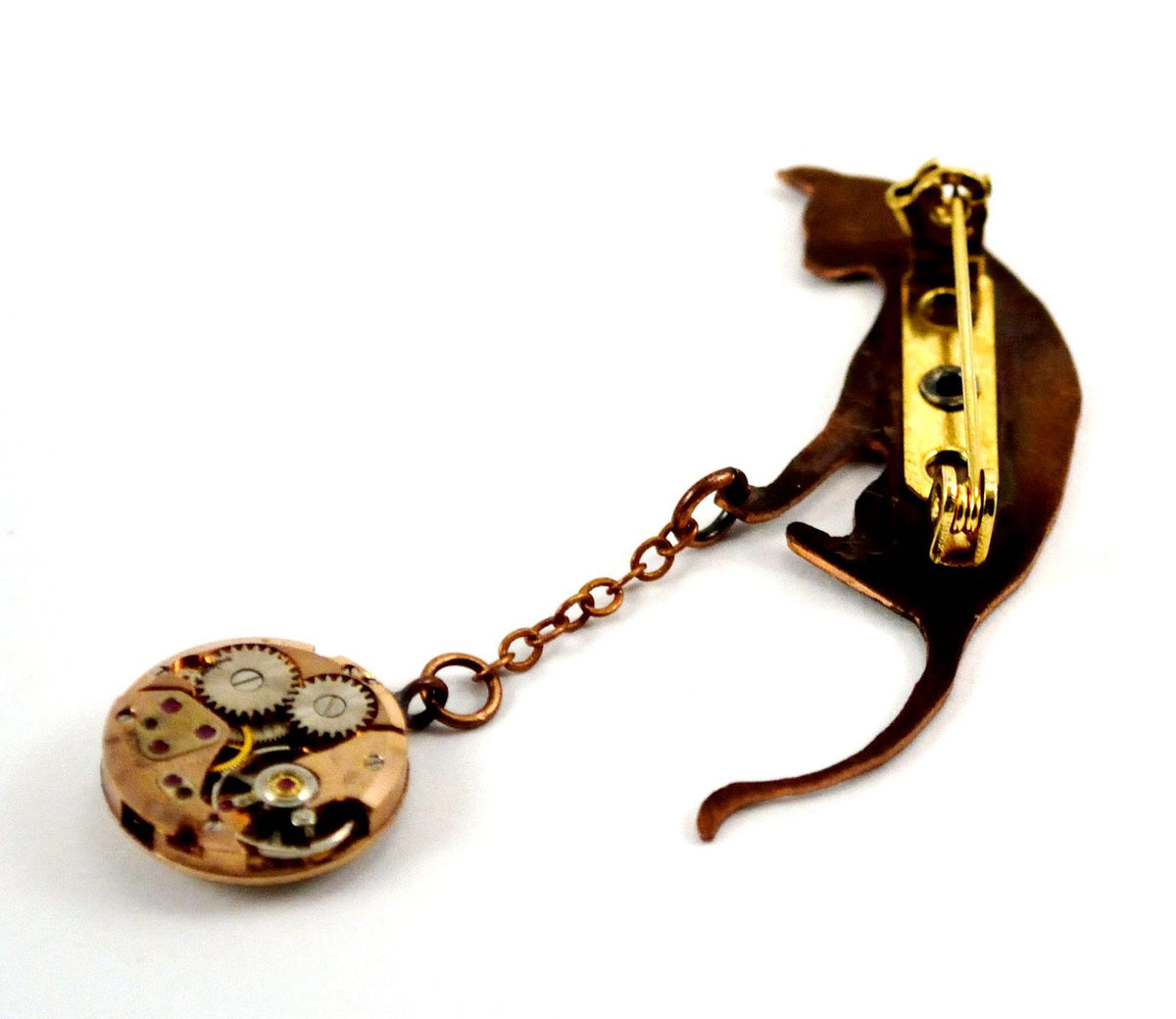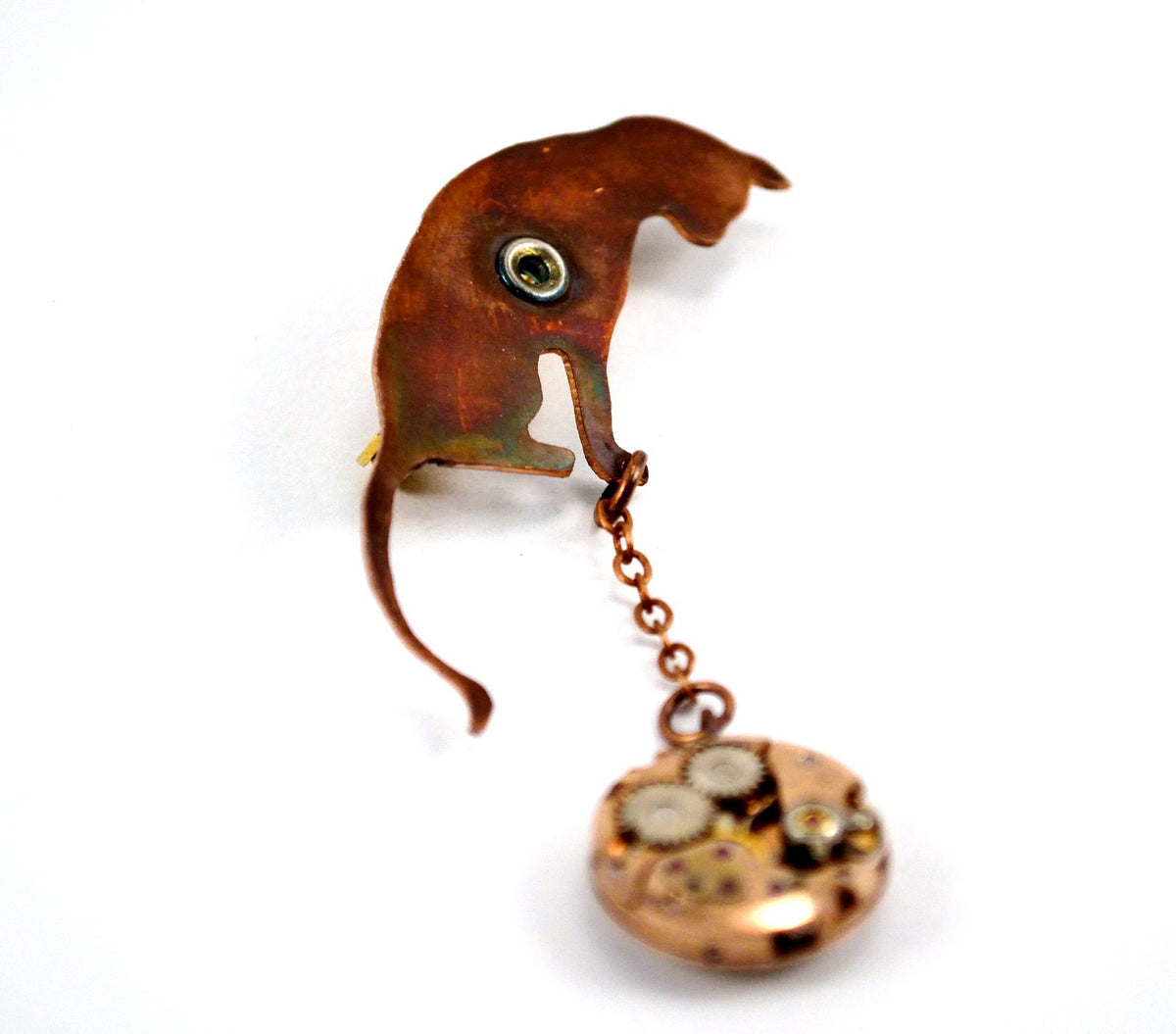 You can find reviews for other products here