Description
Gallery
Reviews
Two tiny industrious little bees are hard at work trying to revive this beautiful antique timepiece.

The movement dates from circa 1920s and is wonderfully intricate in brushed steel with all its original gems. The bees have great detail and stand out against the steel in golden splendour. The winder retained at the top of the movement adds to the charm of the piece.

Each brooch pin is unique as each one uses an individual old watch movement (the photos show different brooches). All of the movements I use are c1920s and retain the beautiful features shown here.

The brooch pin measures just under 1 inch across, not including the winder at the top.

Arrives boxed.

Amazing gift to be presented to your own hard-working worker bee! If you are a bee lover - check out other bee-related pieces in the shop. I'm a little bee-obsessed myself!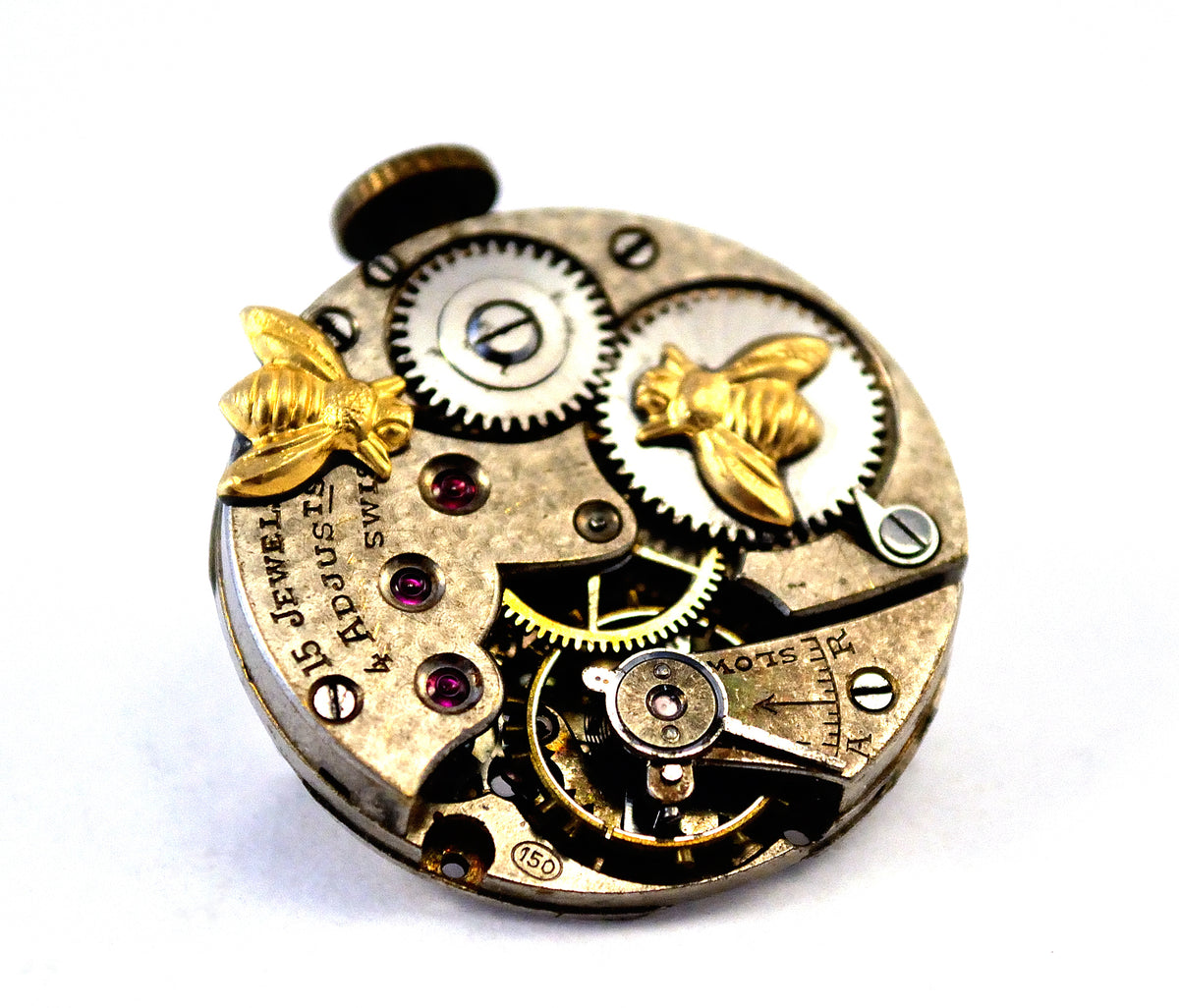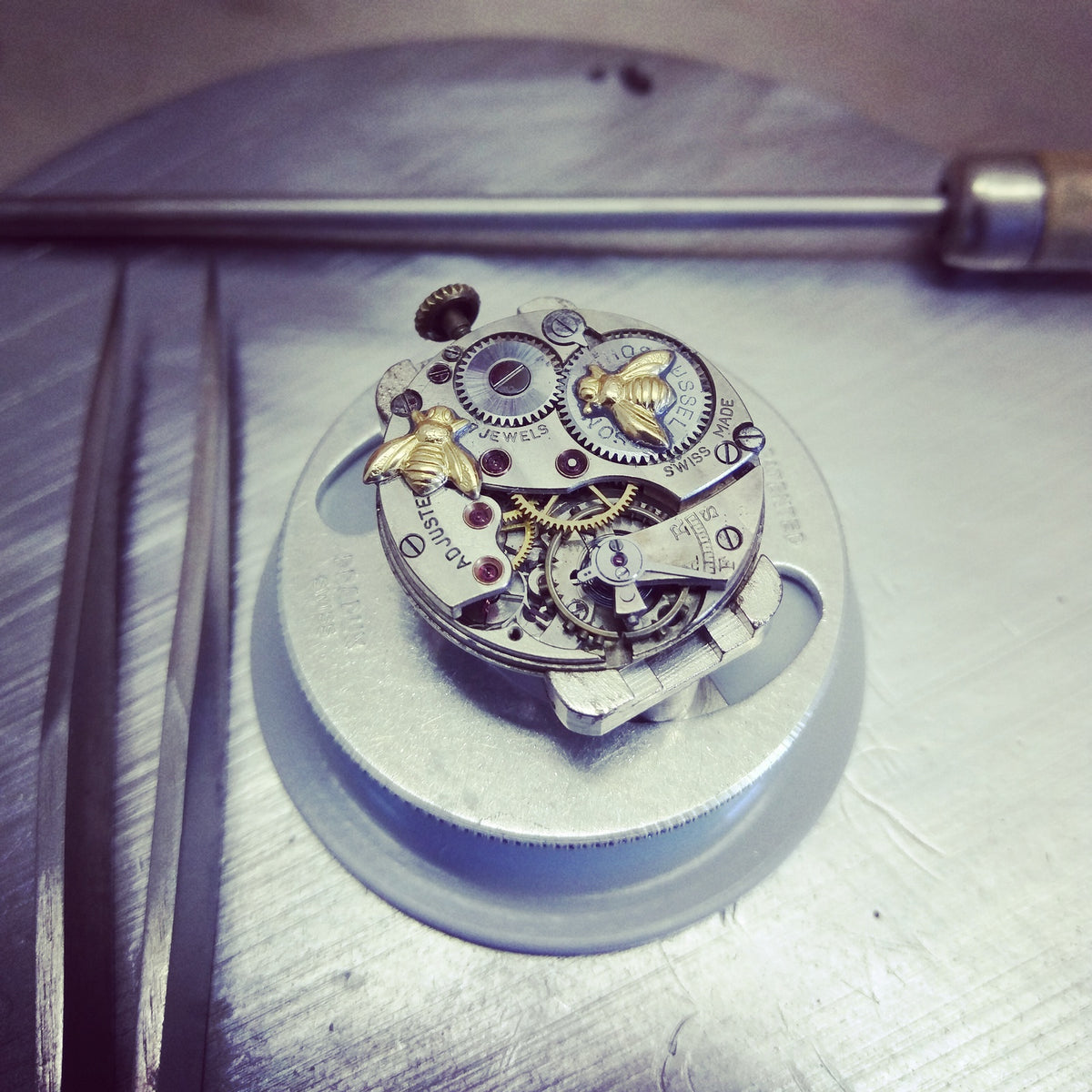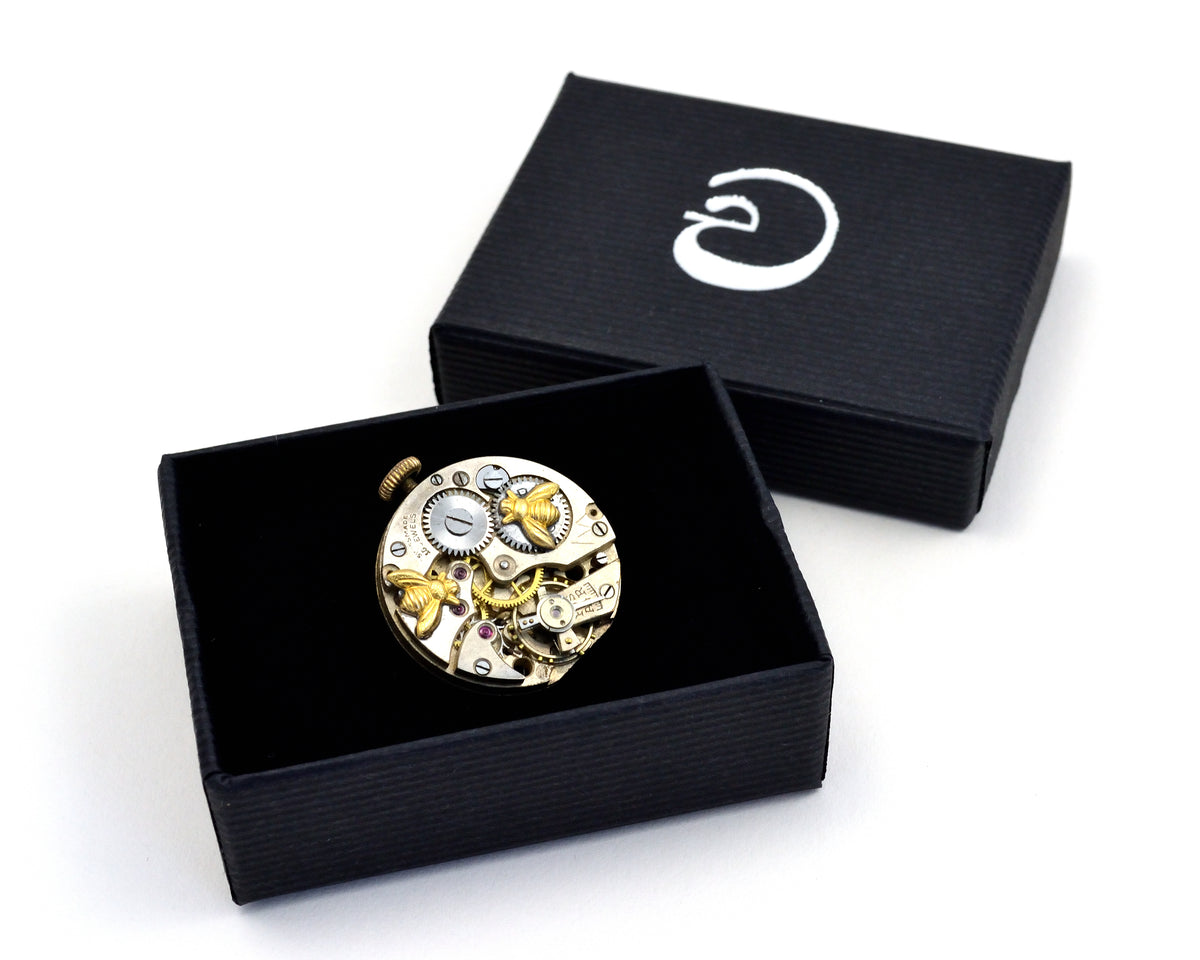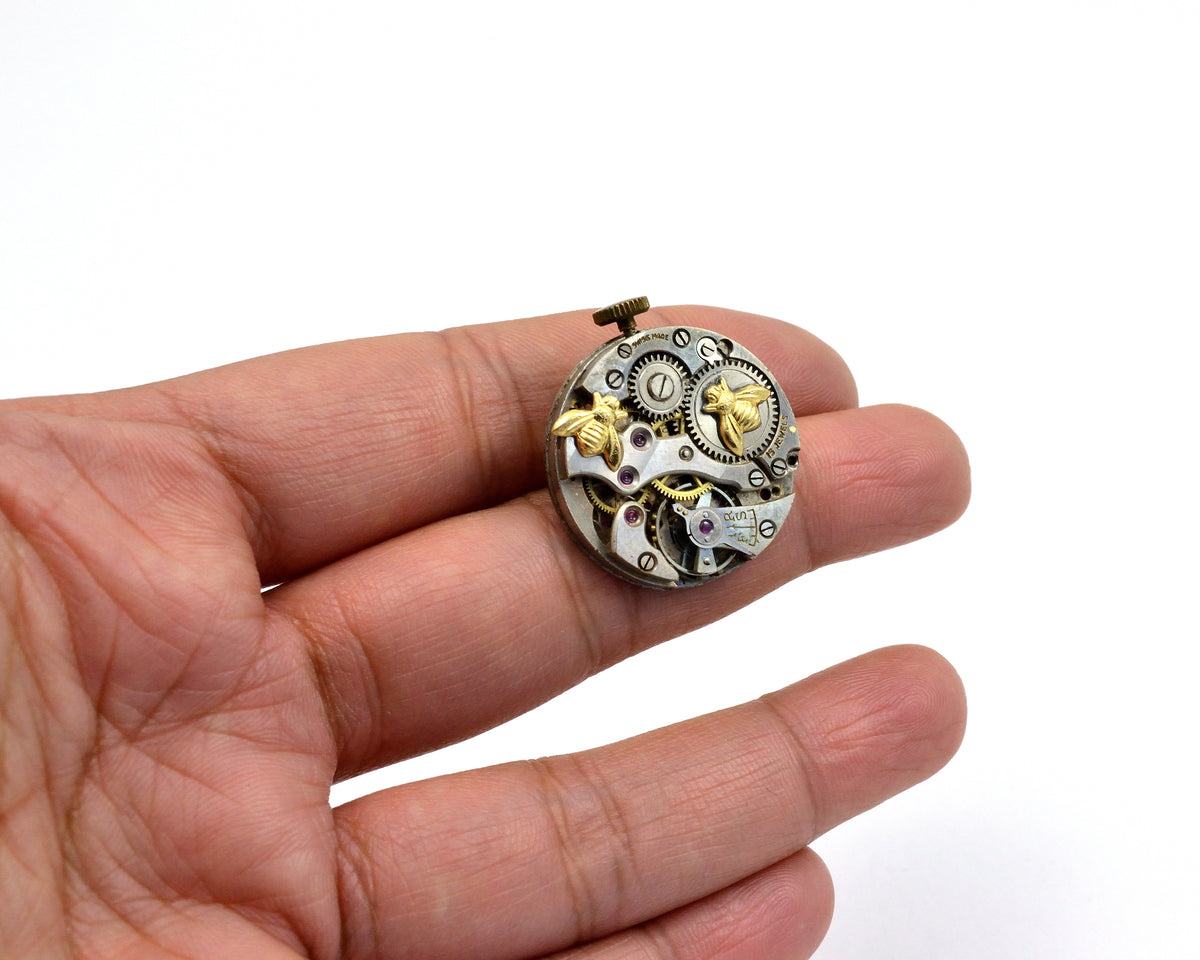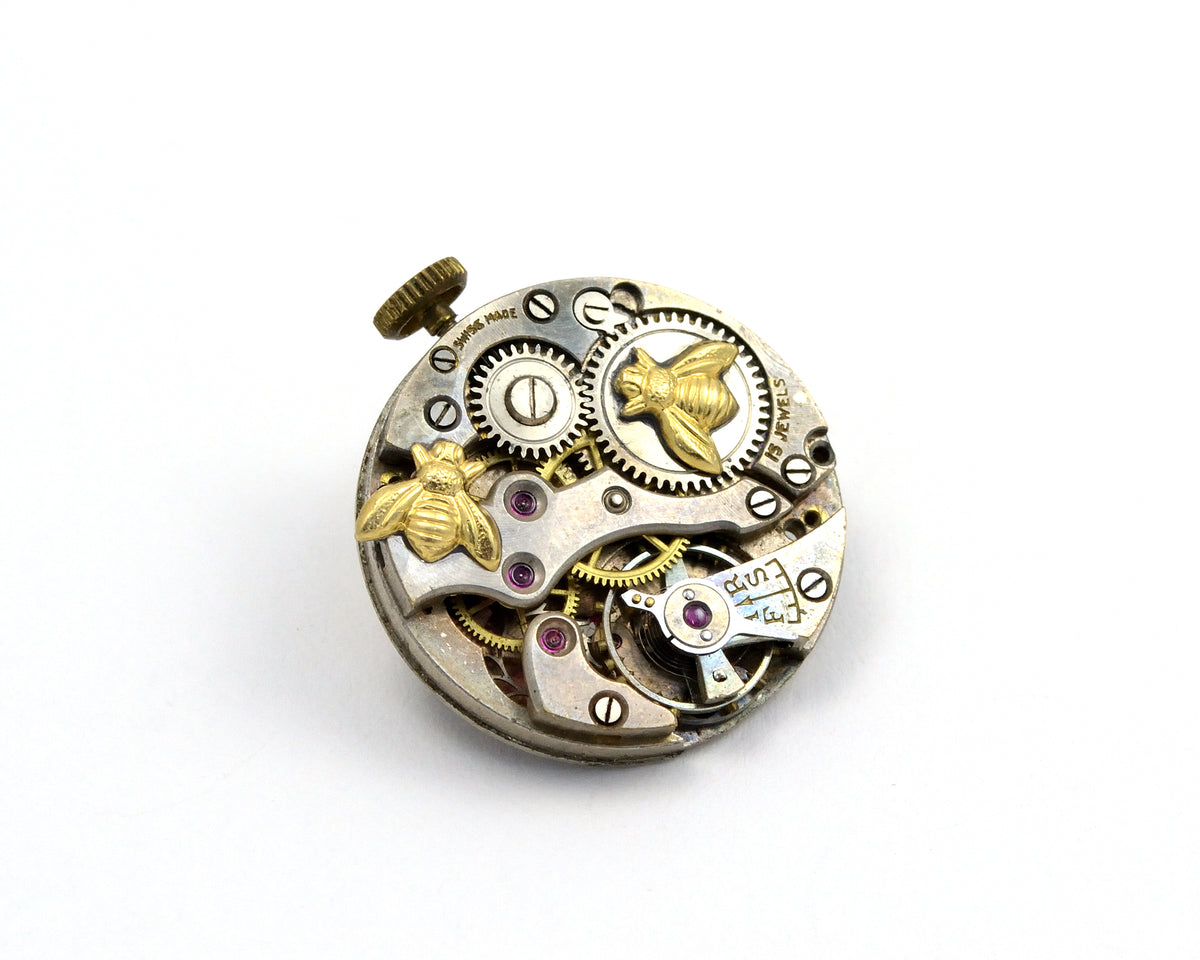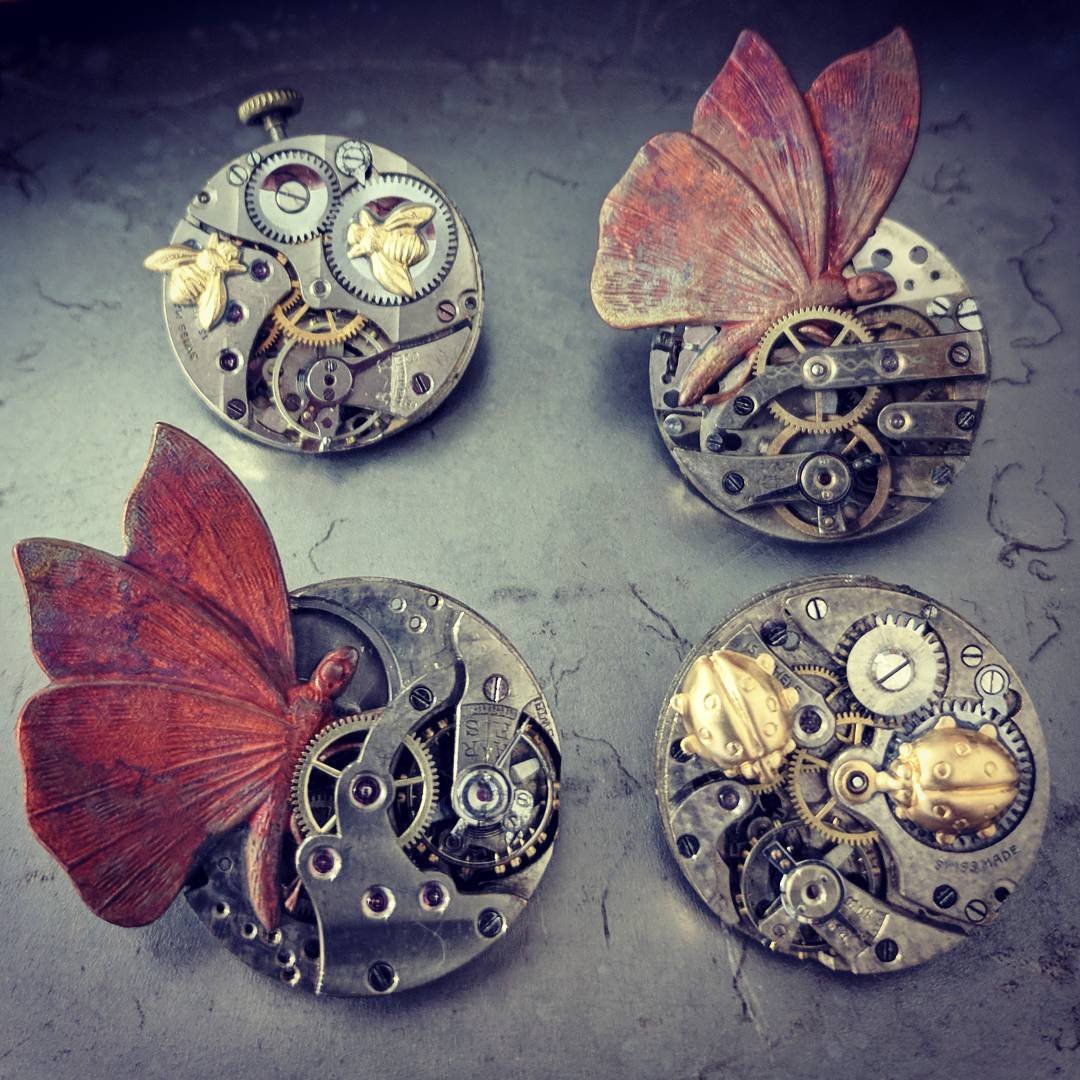 You can find reviews for other products here