Description
Gallery
Reviews
The "Bee" on Time Steampunk Necklace..

Perfect for reminding someone to always be on time, or simply for a Busy Bee.

A beautifully detailed golden bee has landed on an intricate jewelled old watch movement. I love the contrast between the gold of the bee and gears with the brushed steel of the movement.

Each necklace is made with a different but similar watch movement and is therefore unique! Yours will look very similar to the examples shown but not identical.

The watch movements are from broken art deco (1930s or earlier) wrist/fob watches and measure just under 1 inch across. The pendant piece is shown hanging from a 26 inch antique gold chain on the life-sized mannequin. Choose your chain length from drop down list.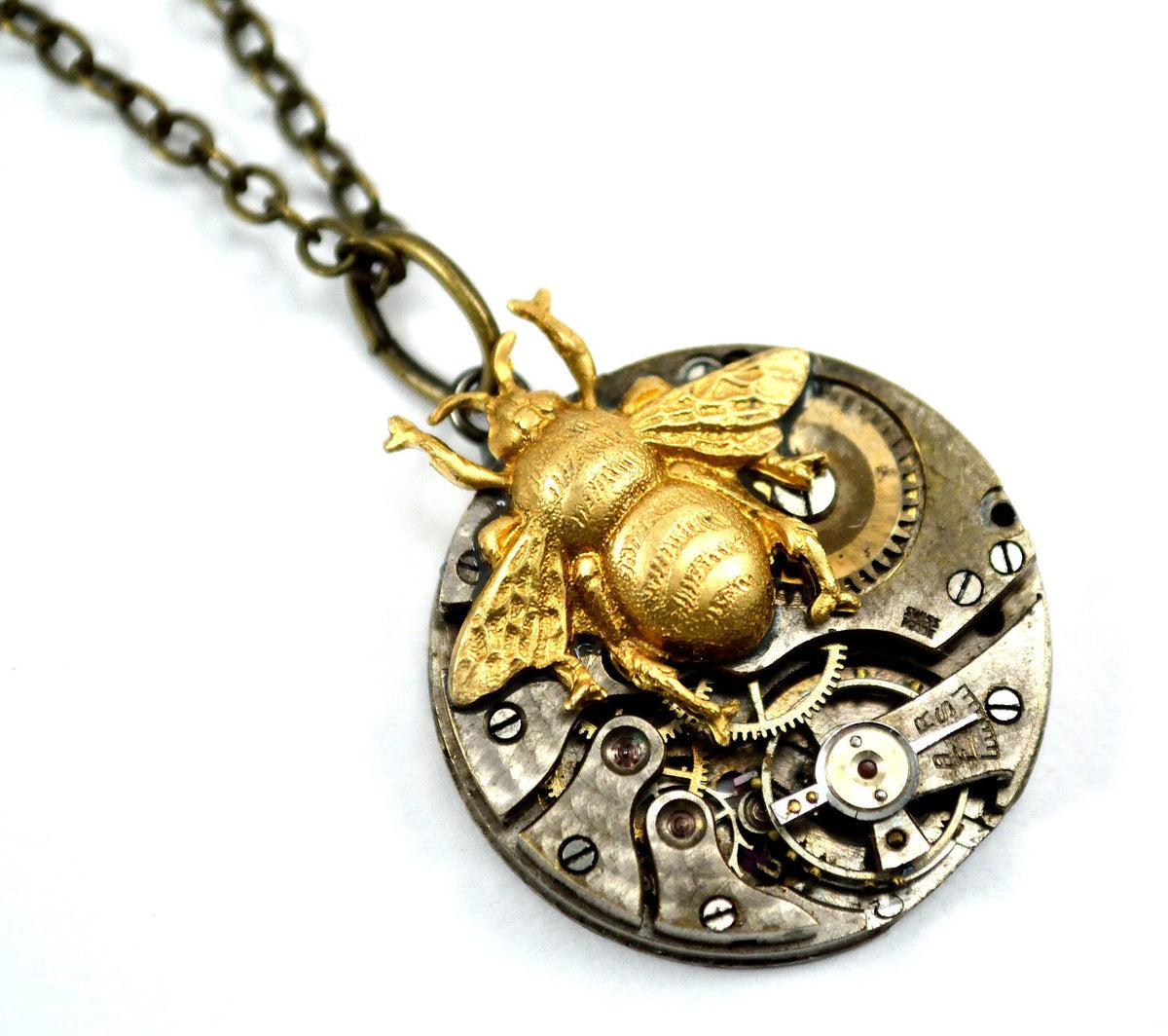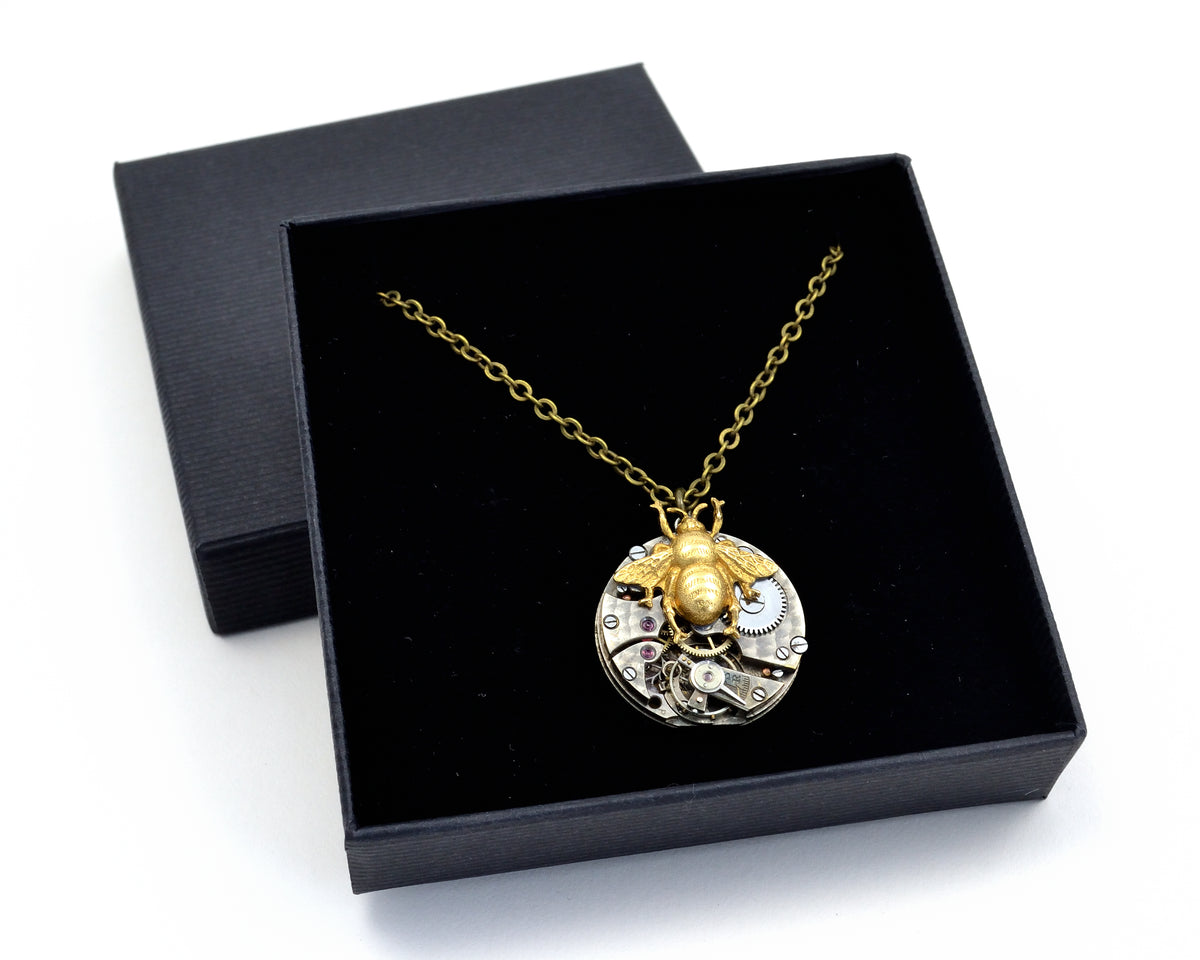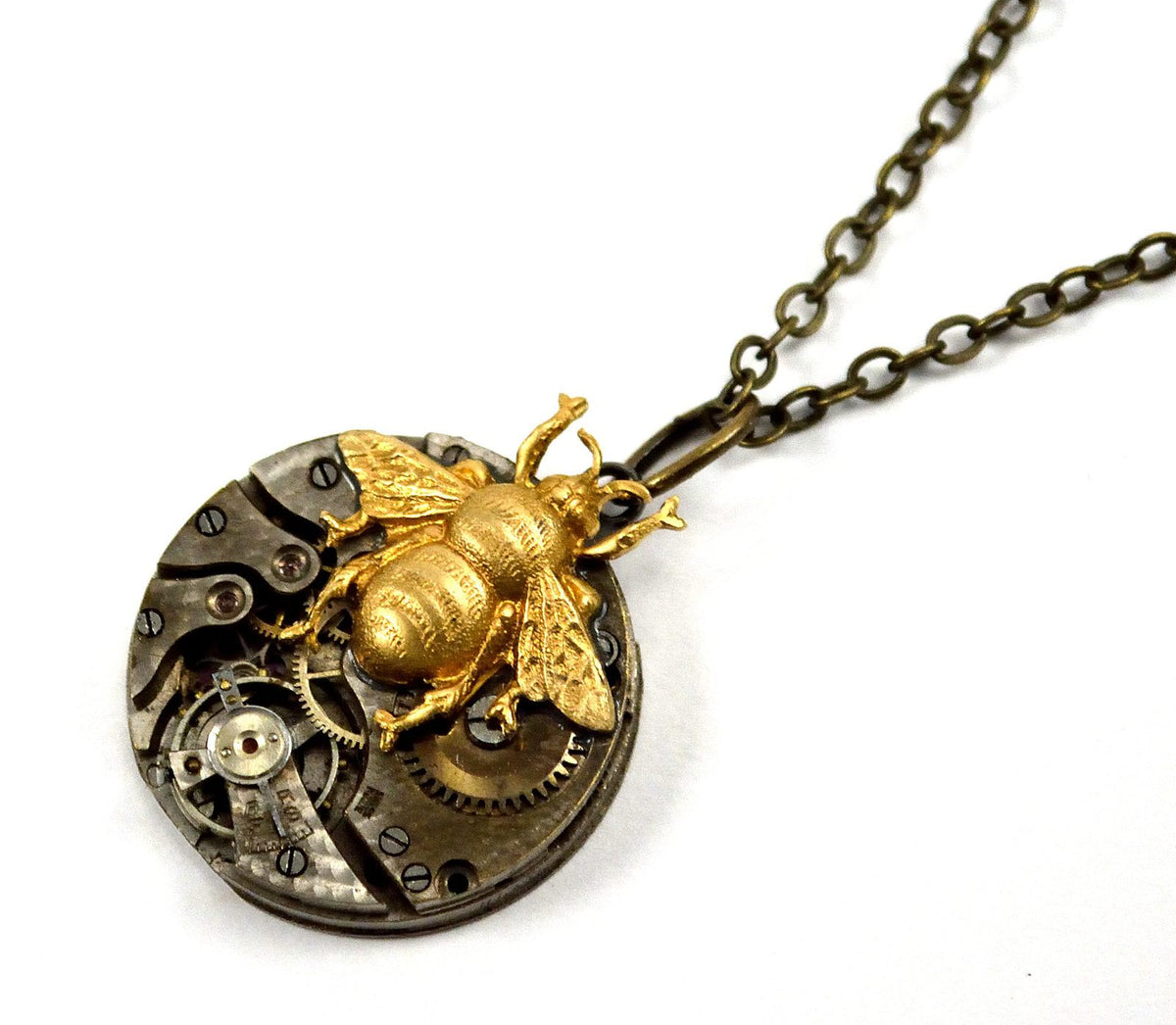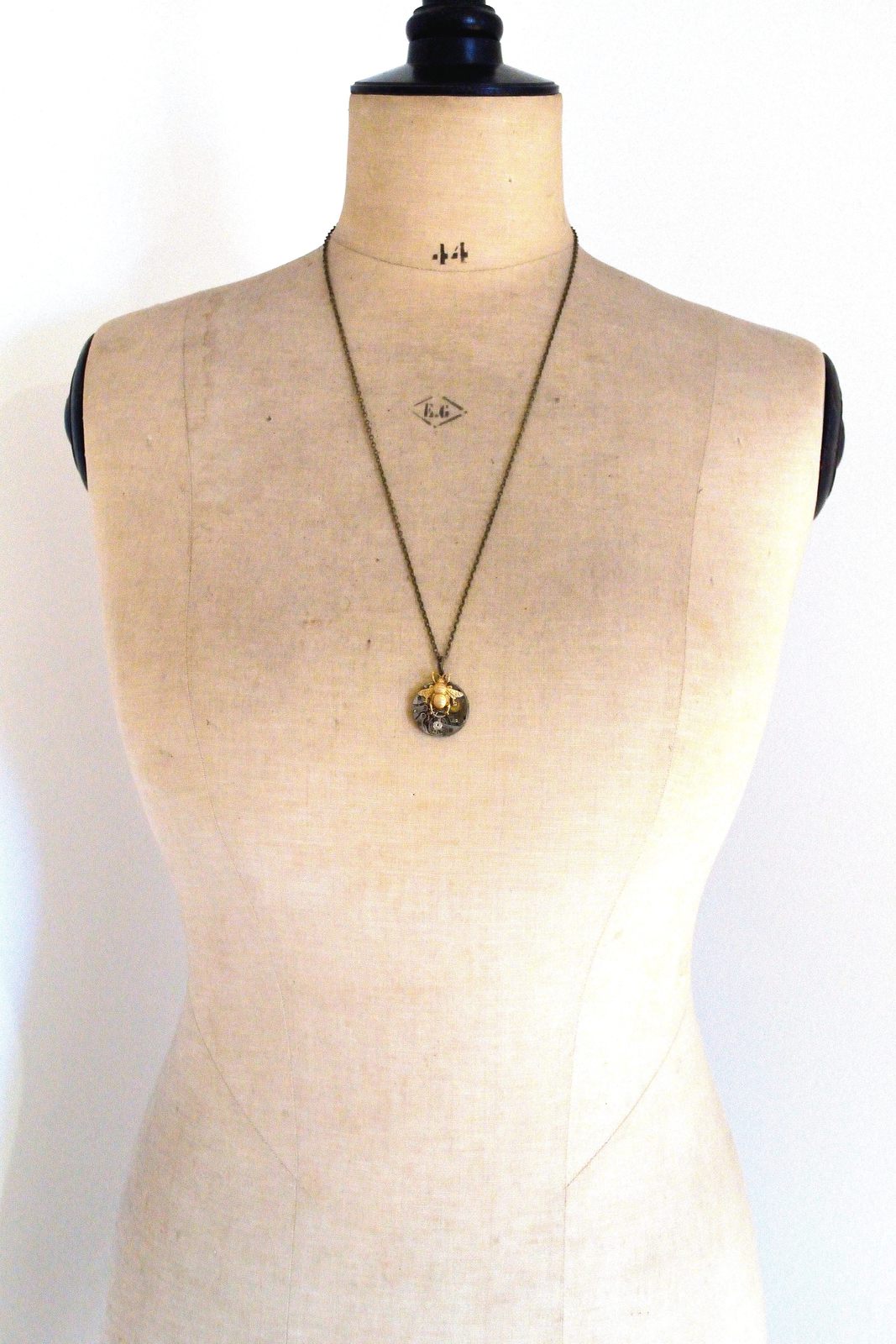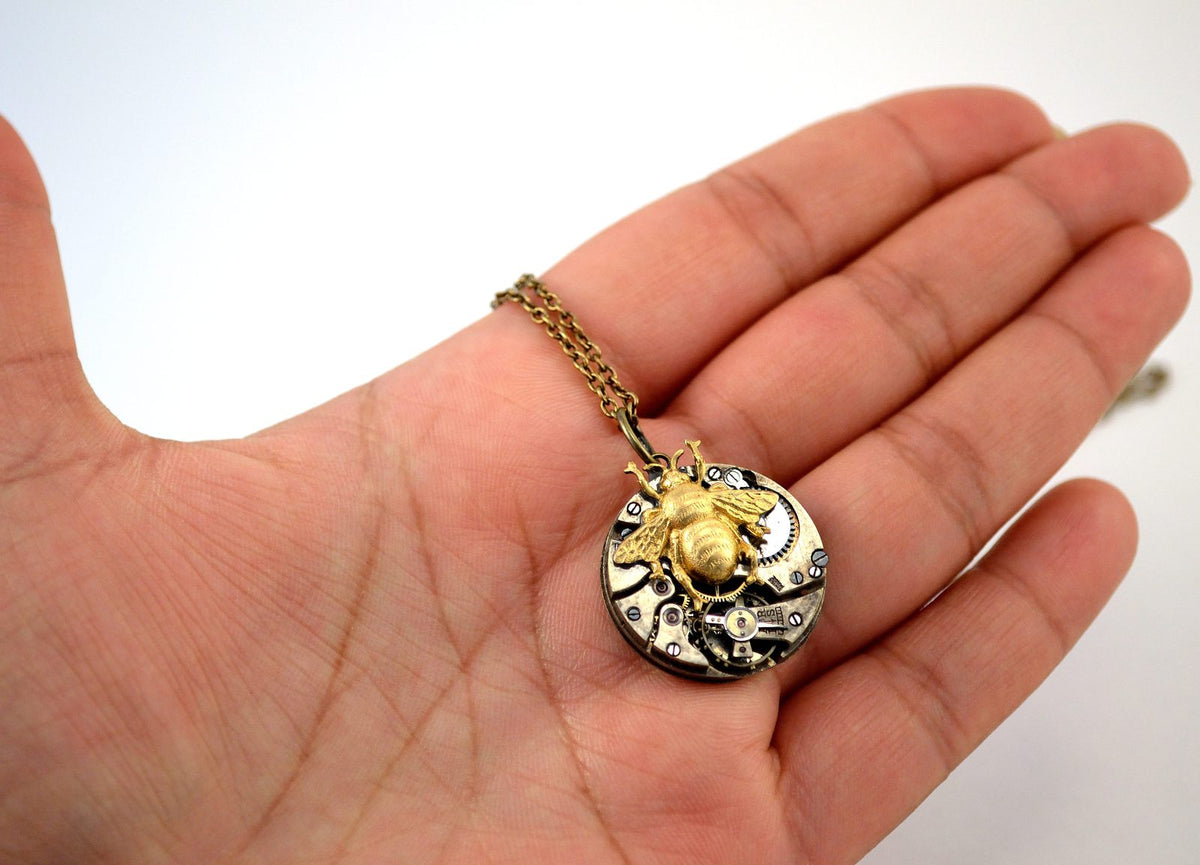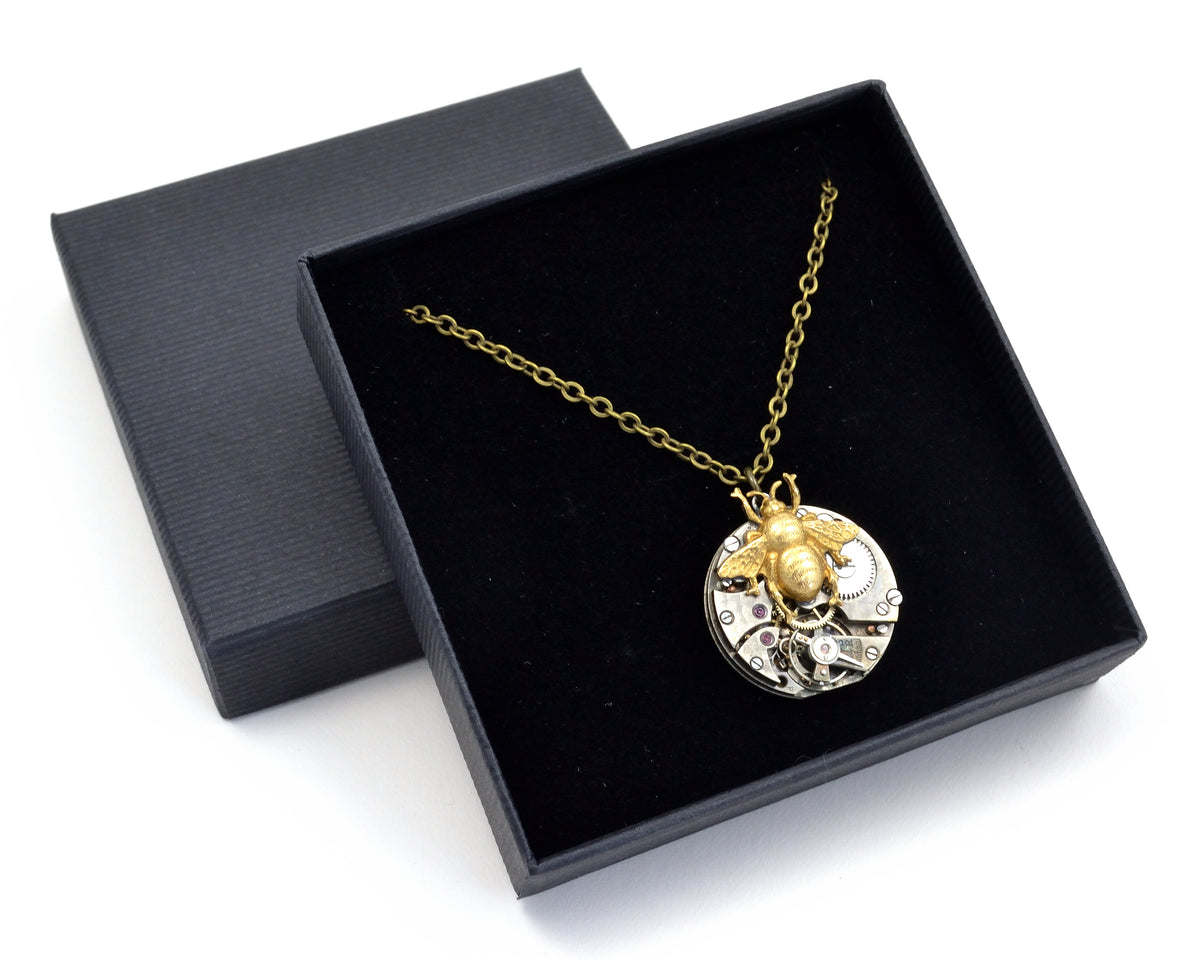 You can find reviews for other products here