Description
Gallery
Reviews
Solid silver cicada necklace dedicated to all the lost cicadas I find in my workshop.

Wonderfully detailed & true to life, this Silver cicada hangs from an antiqued Sterling silver chain. This is not a stamped piece, but a cast, life-sized little bug! Details captured in the silver include the gorgeous veins in his wings.

The cicada measures 25 mm (1 inch) at its longest (not including the fob).
The bug and the chain have been oxidised and then lightly polished to bring out his details. The photo on the life-sized mannequin shows the cicada necklace with a 16 inch chain. The question mark necklace (also available in my shop) is on a 26 inch chain. You can choose your chain length from the drop down.

Love bugs? There are lots of other bugs, insects and Steampunk creatures in my shop. I'm a little obsessed with critters. Also available as a pin / tie tack.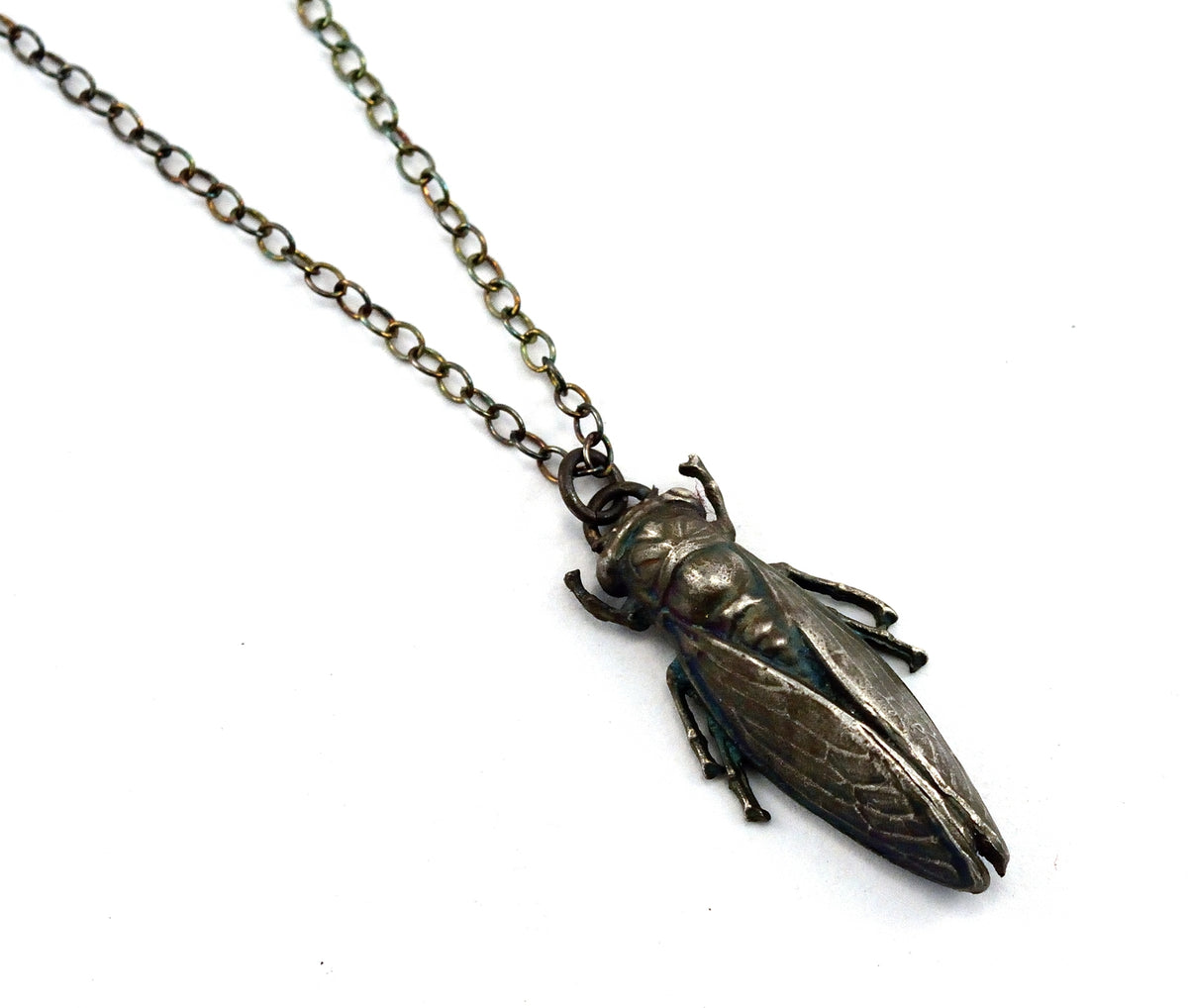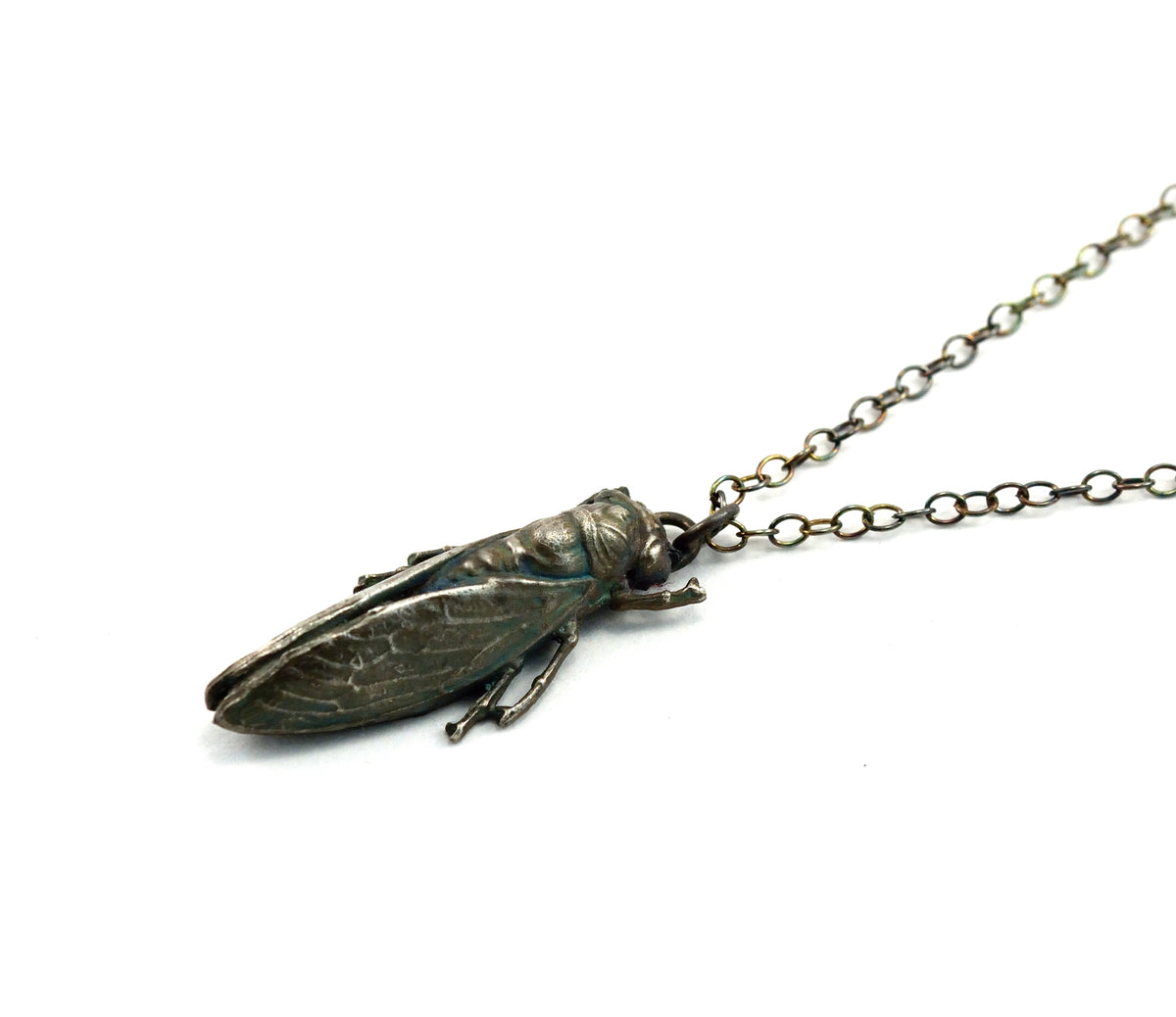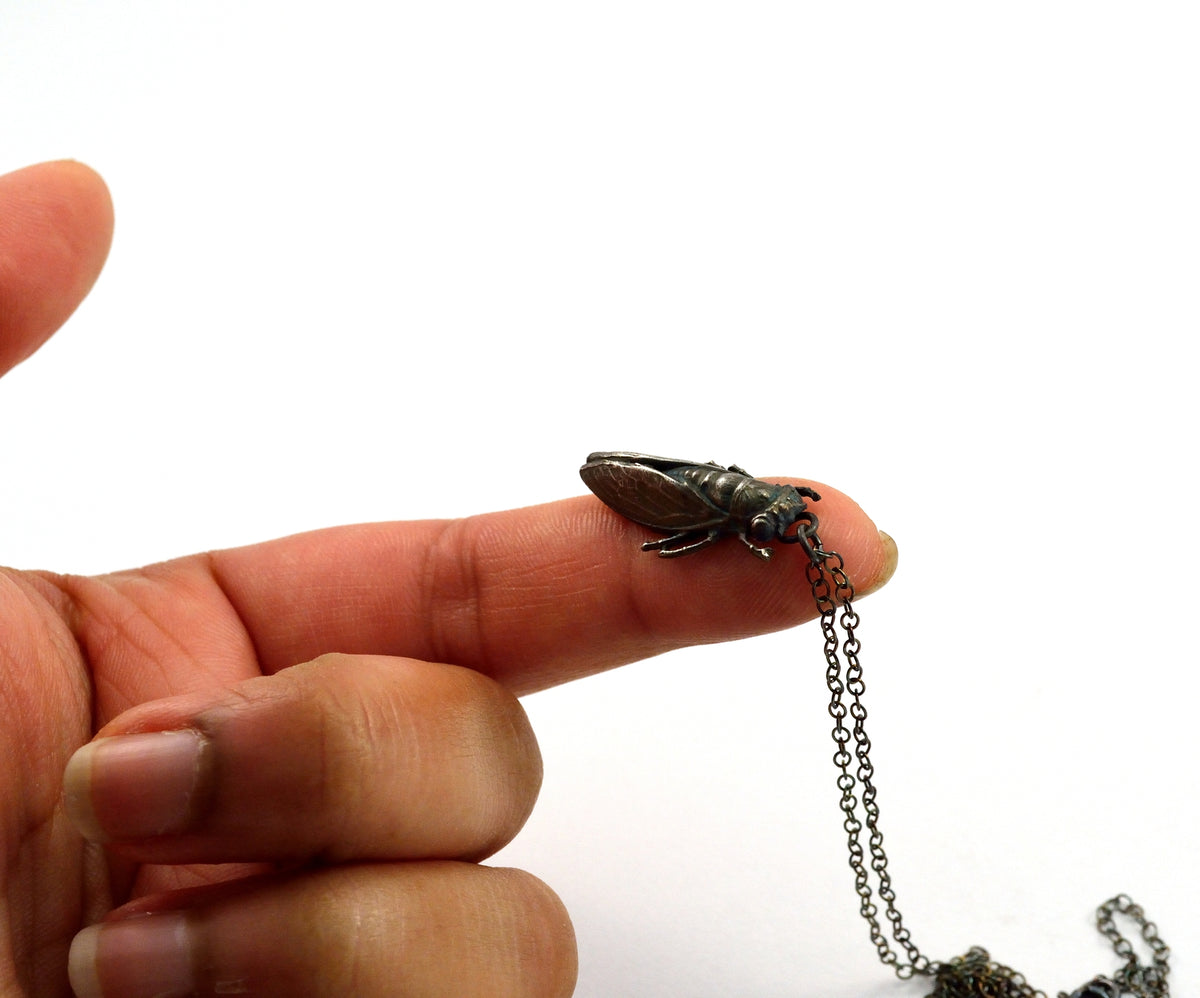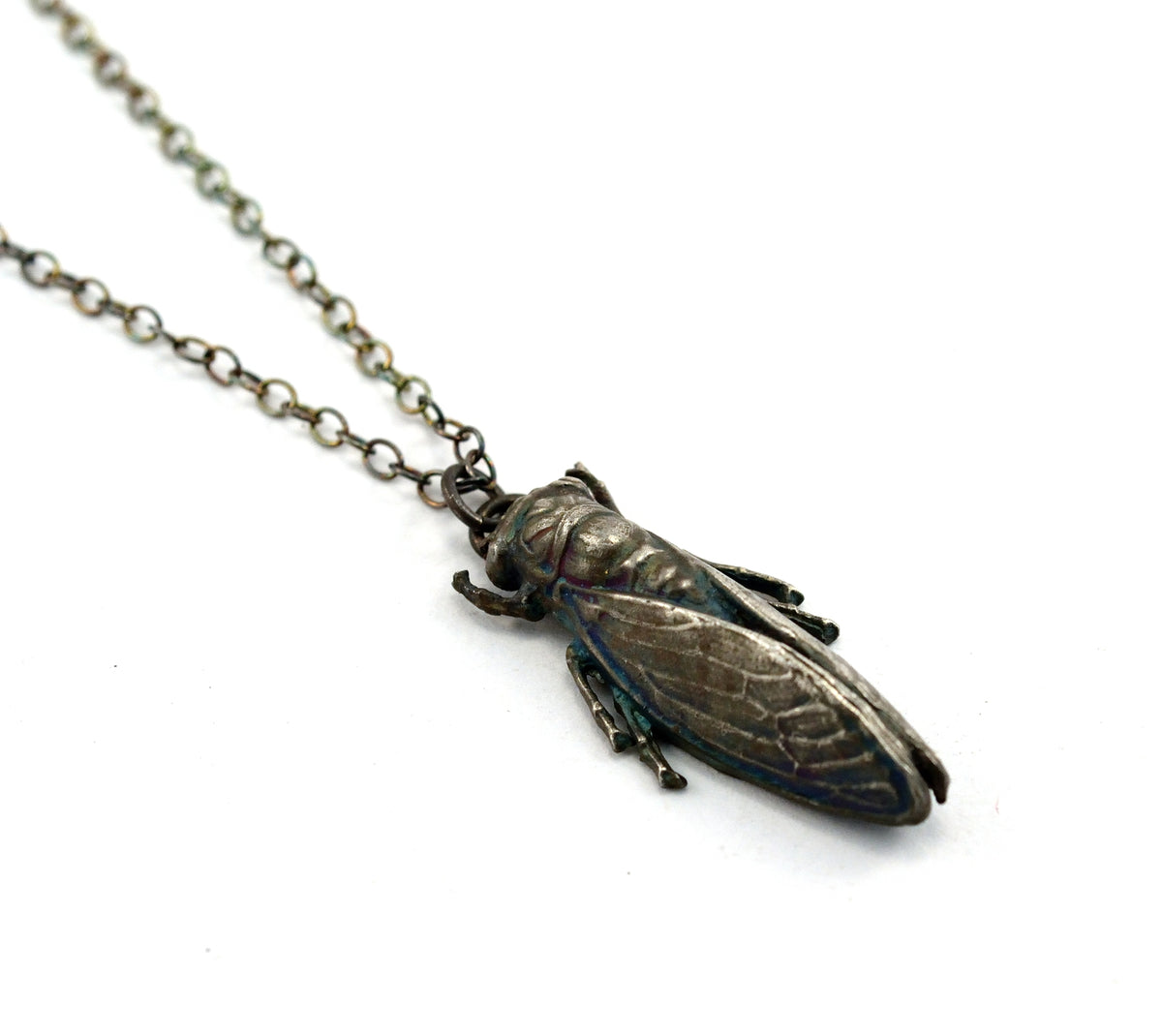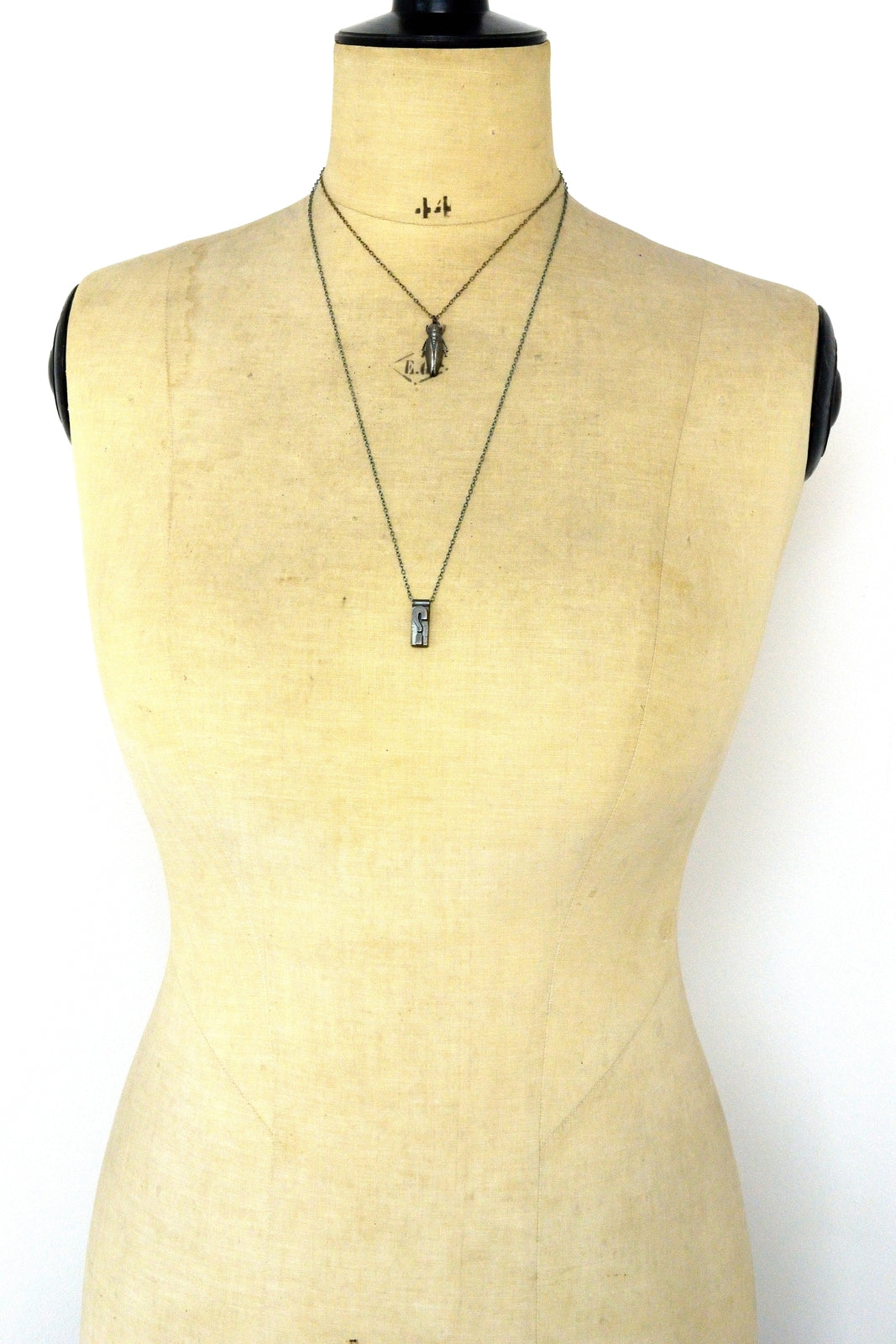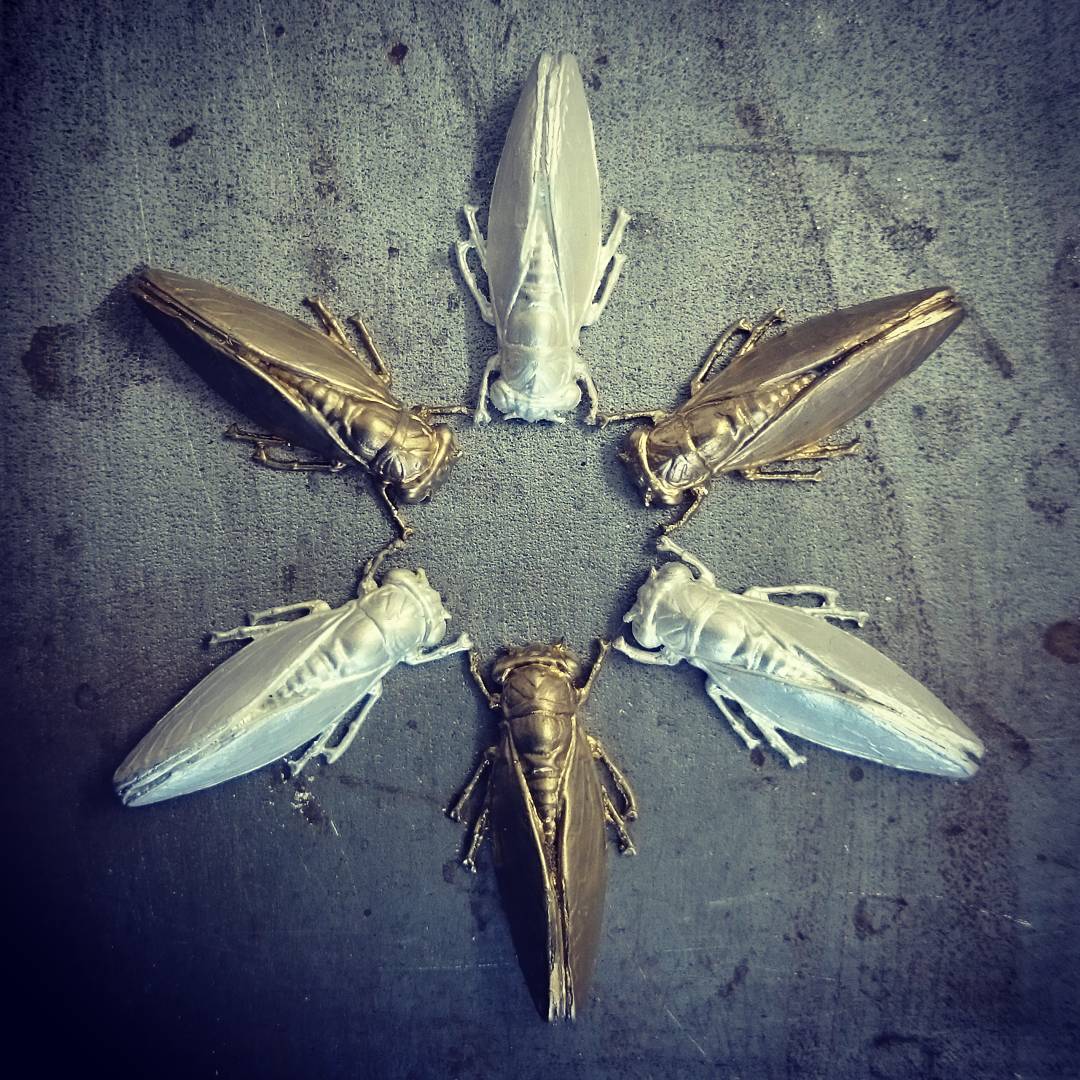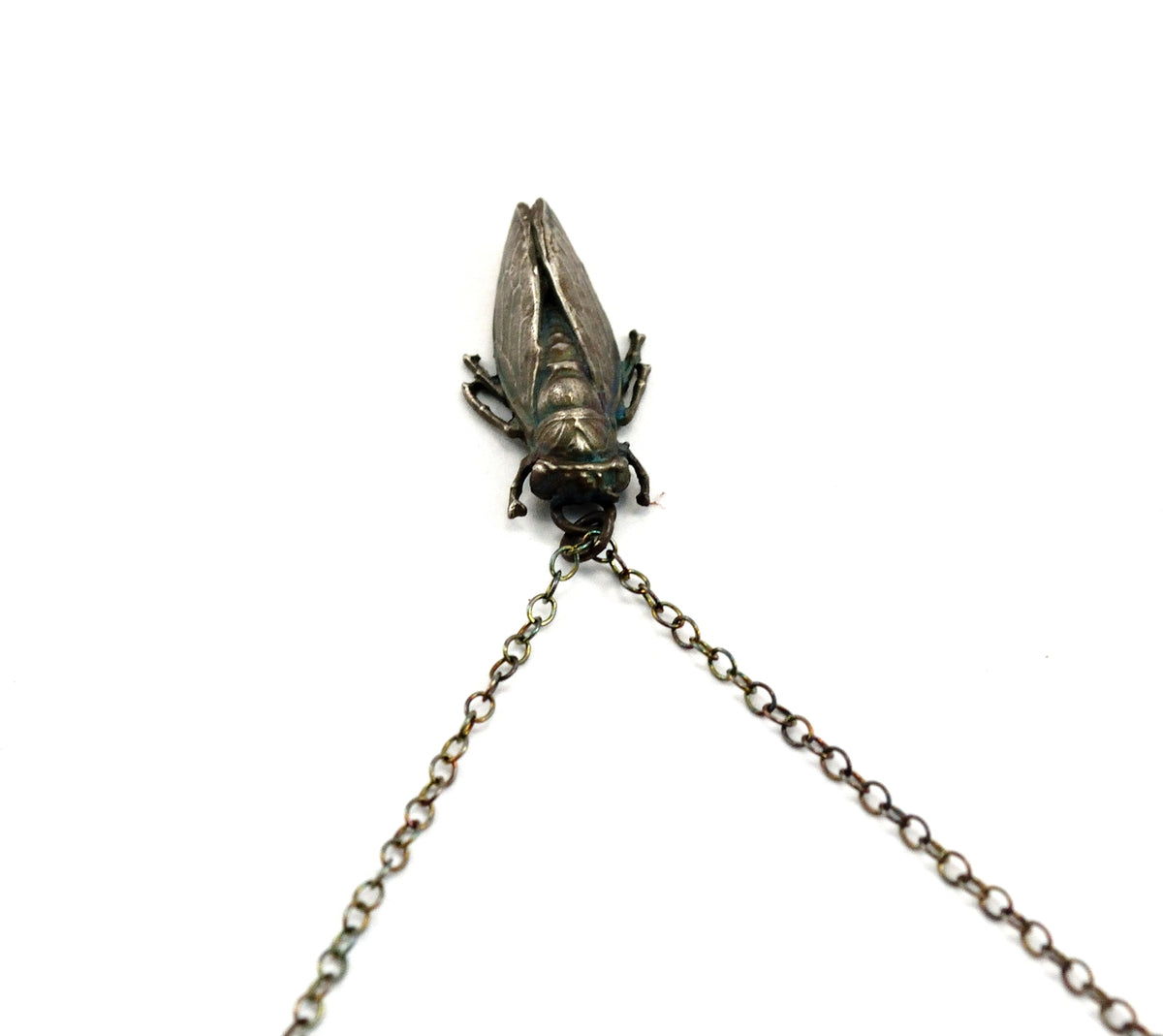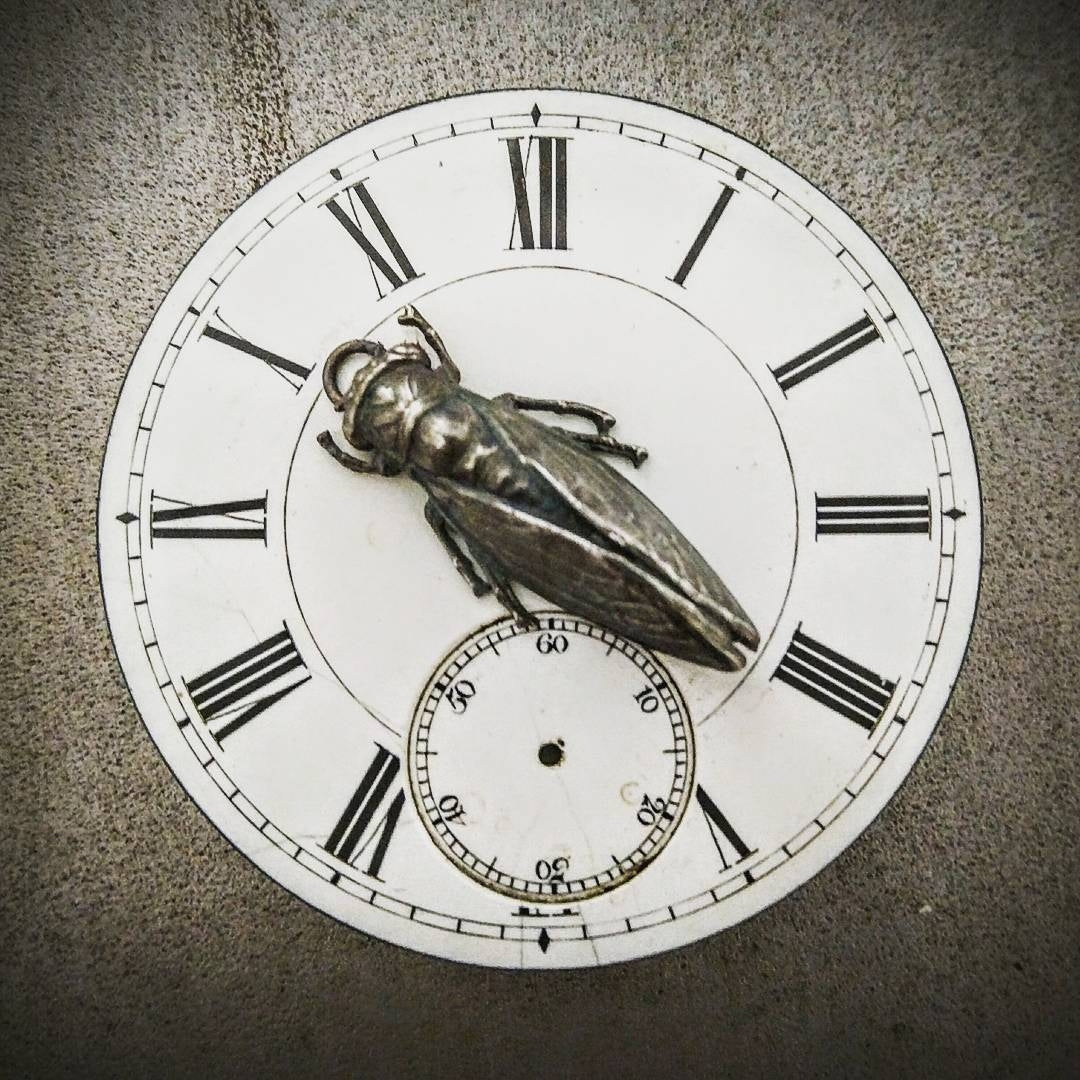 You can find reviews for other products here