Description
Gallery
Reviews
A wonderfully detailed pair of turtles to adorn your wrists!

As some of the earth's oldest creatures, turtles symbolise longevity, luck and endurance. They're considered a guardian spirit for many. A pair of sea turtle cufflinks would be the perfect gift to wish good luck!

The Brass turtles have been soldered to Brass shanks and finished by oxidising to a darker shade to leave the features enhanced and highlighted. Gorgeous details on these - you can see their little toes. The turtles measure 24 by 13 mm.

* Also available in Verdigris green as shown in the last photo.

These come in a small gift box.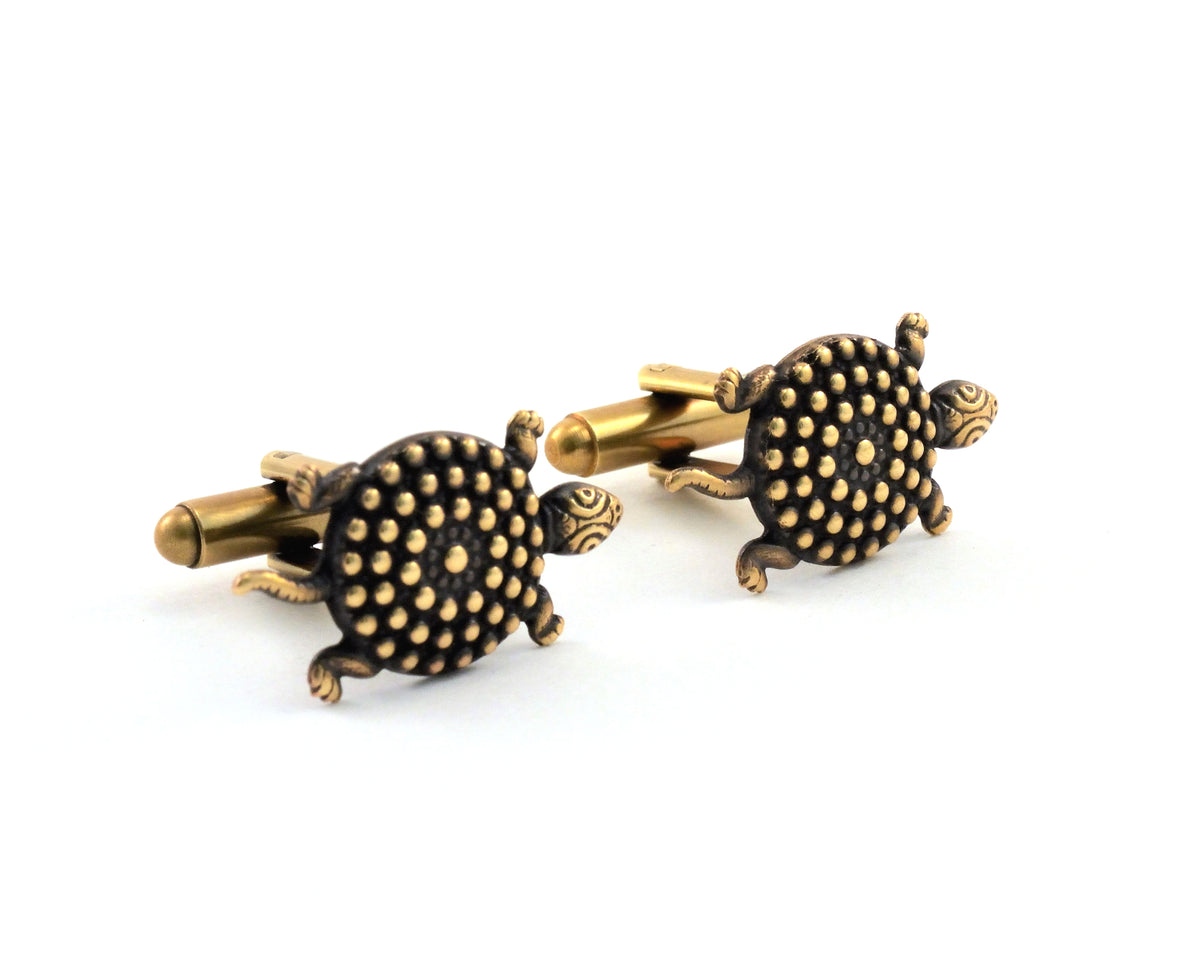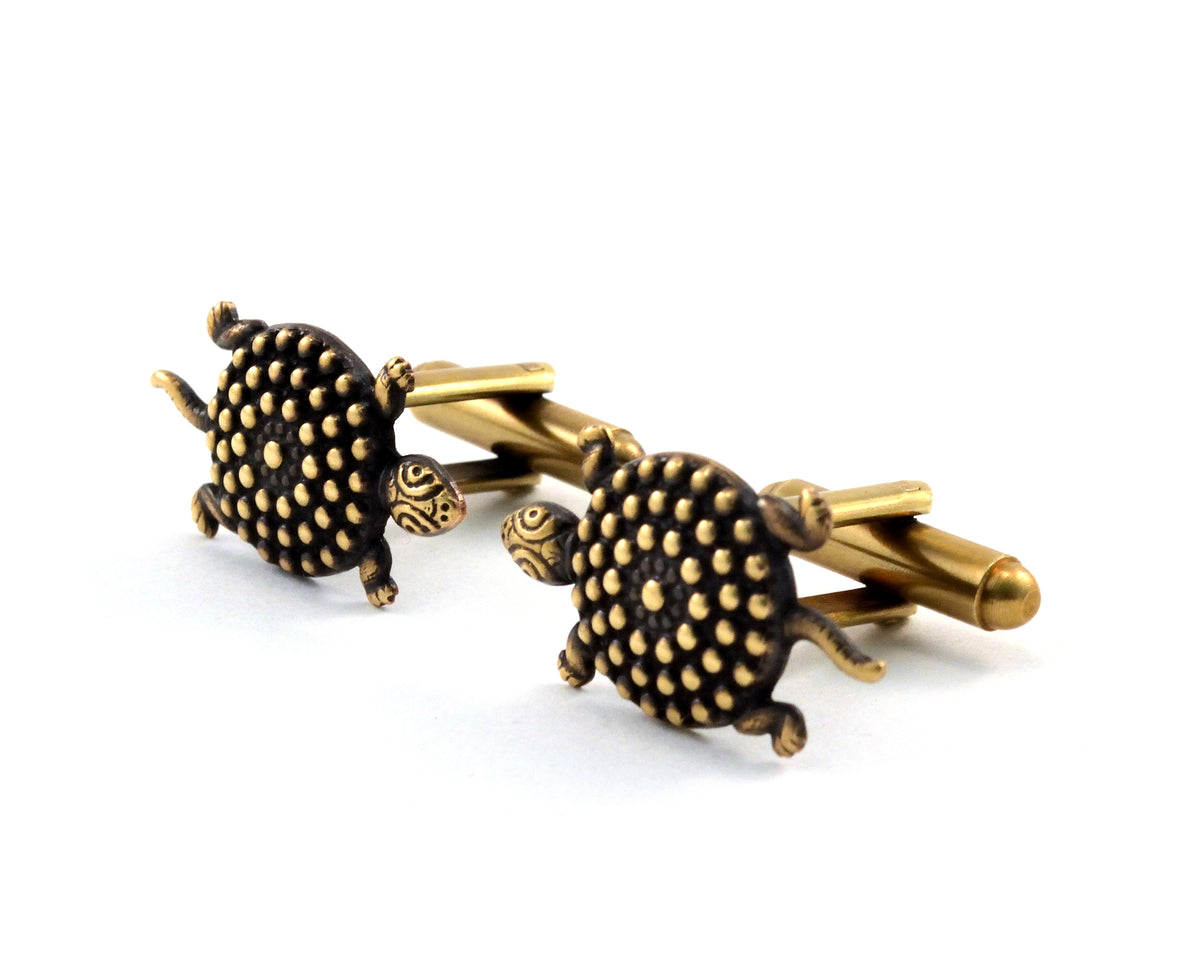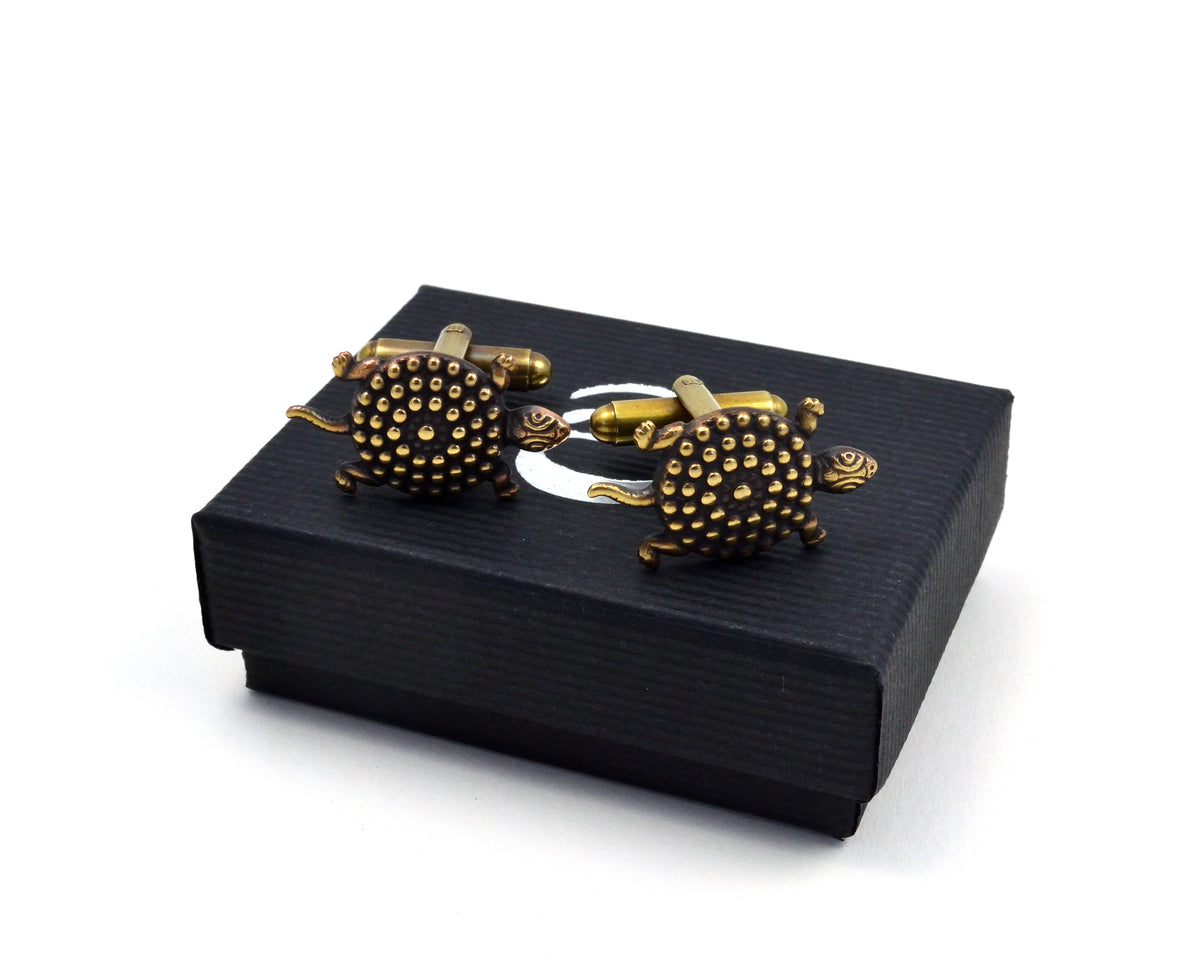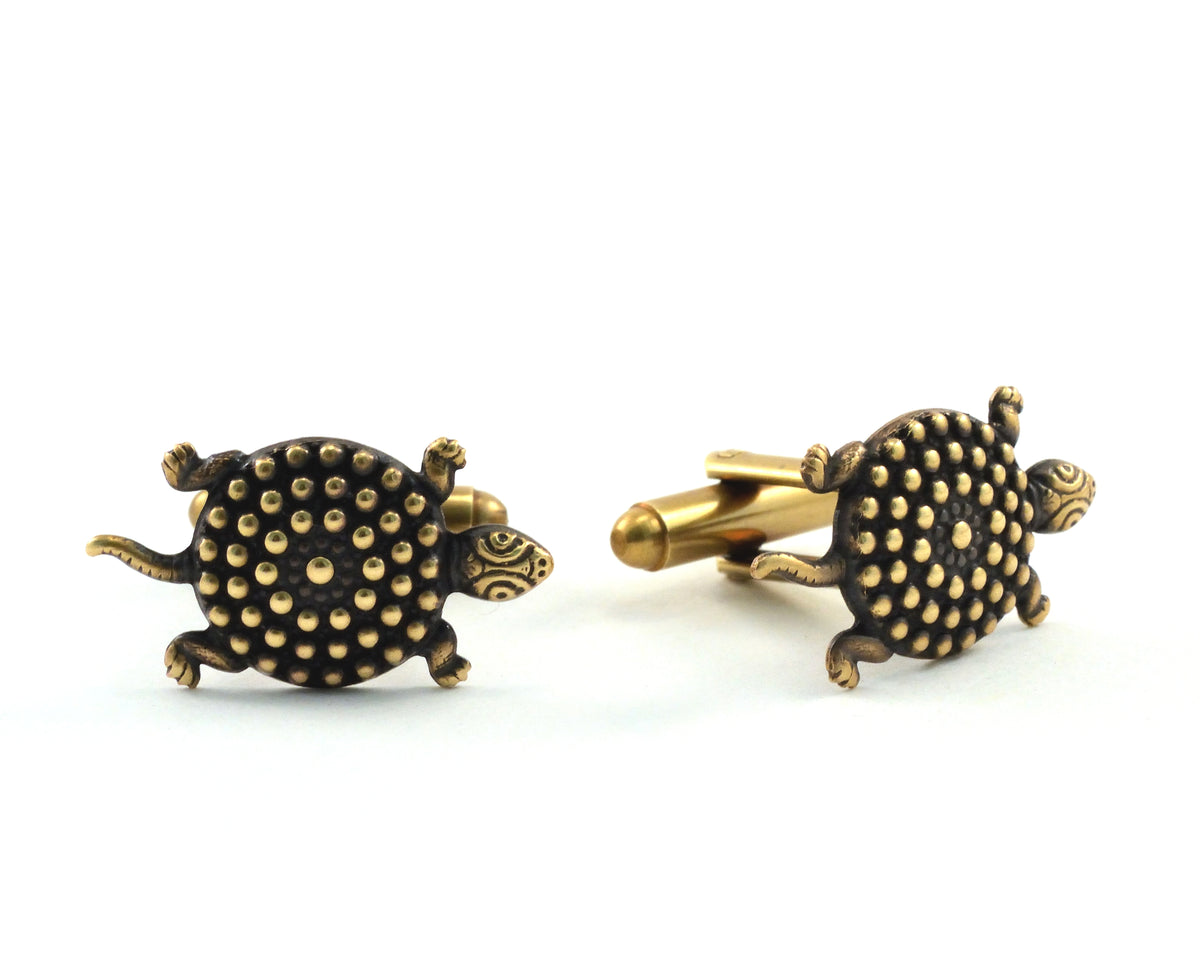 You can find reviews for other products here