Description
Gallery
Reviews
Circular Steampunk vintage watch movement cufflinks which can be inscribed on the back with your text. These have especially designed antiqued Brass shanks which are soldered on.

The watch movements are 21 jewelled brushed Steel and retain all of their intricate details including original gems, gears, pace setter, etc. They measure 20mm in diameter.

These can be personalised with your text which could be a short quote, dates, GPS coordinates, names/initials etc. These will arrive elegantly boxed and would make a wonderful keepsake to mark a special occasion.

TEXT:
Leave your text in "Personalisation Text" box. Alternatively, contact us at any time. The text can be up to 25 characters on each cufflink (50 characters in total on the pair).
Write the text exactly as you would like it stamped, including using the right case (UPPER/lowercase). Your text will be stamped roughly as shown in a circular pattern.
The following characters can be stamped:
A to Z
a to z
0 to 9
large heart symbol, medium heart symbol
punctuation: ! , . ? : - _ " , ) # ( @ &, ' ° (degree sign), ∞, other simple accents & punctuation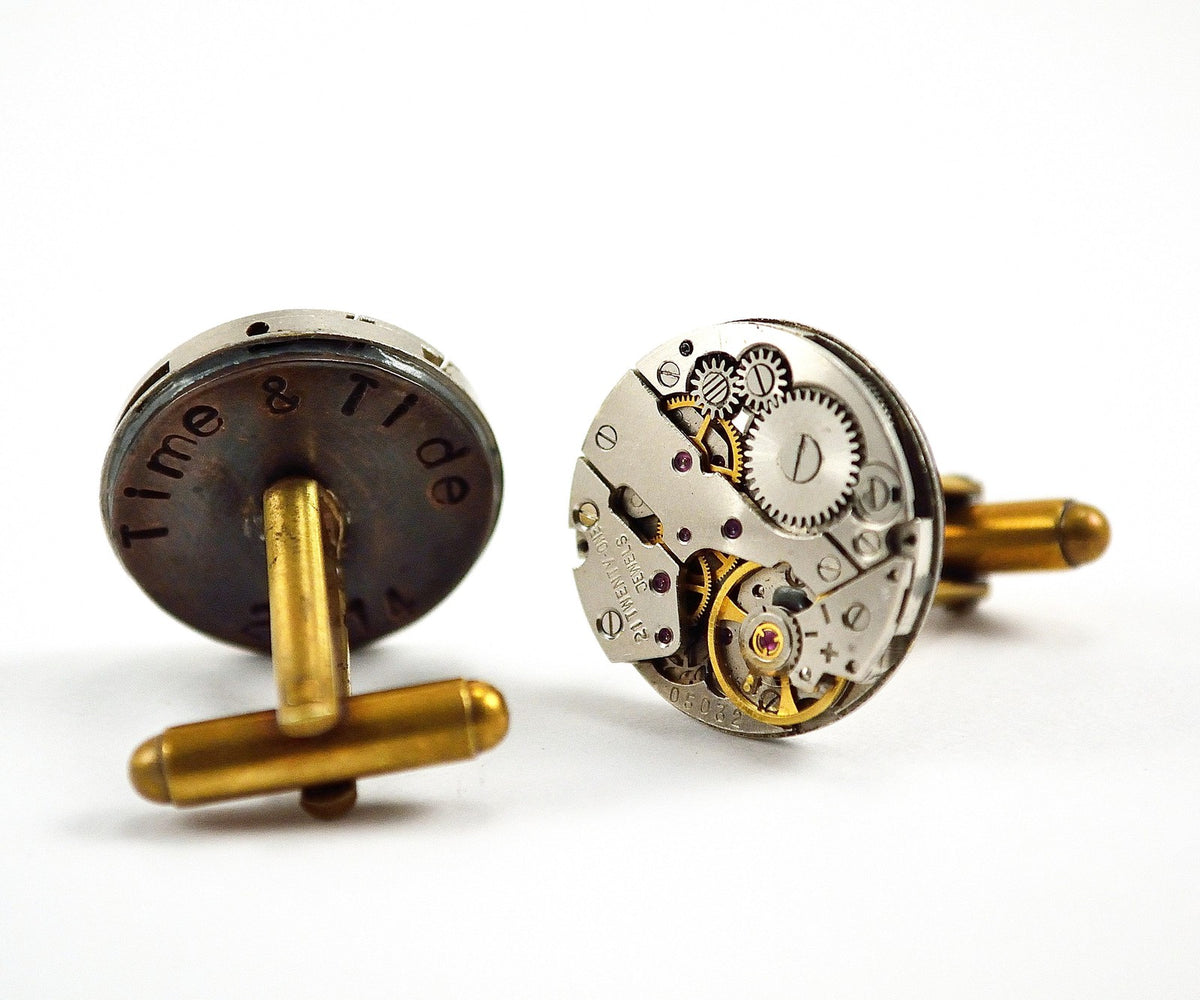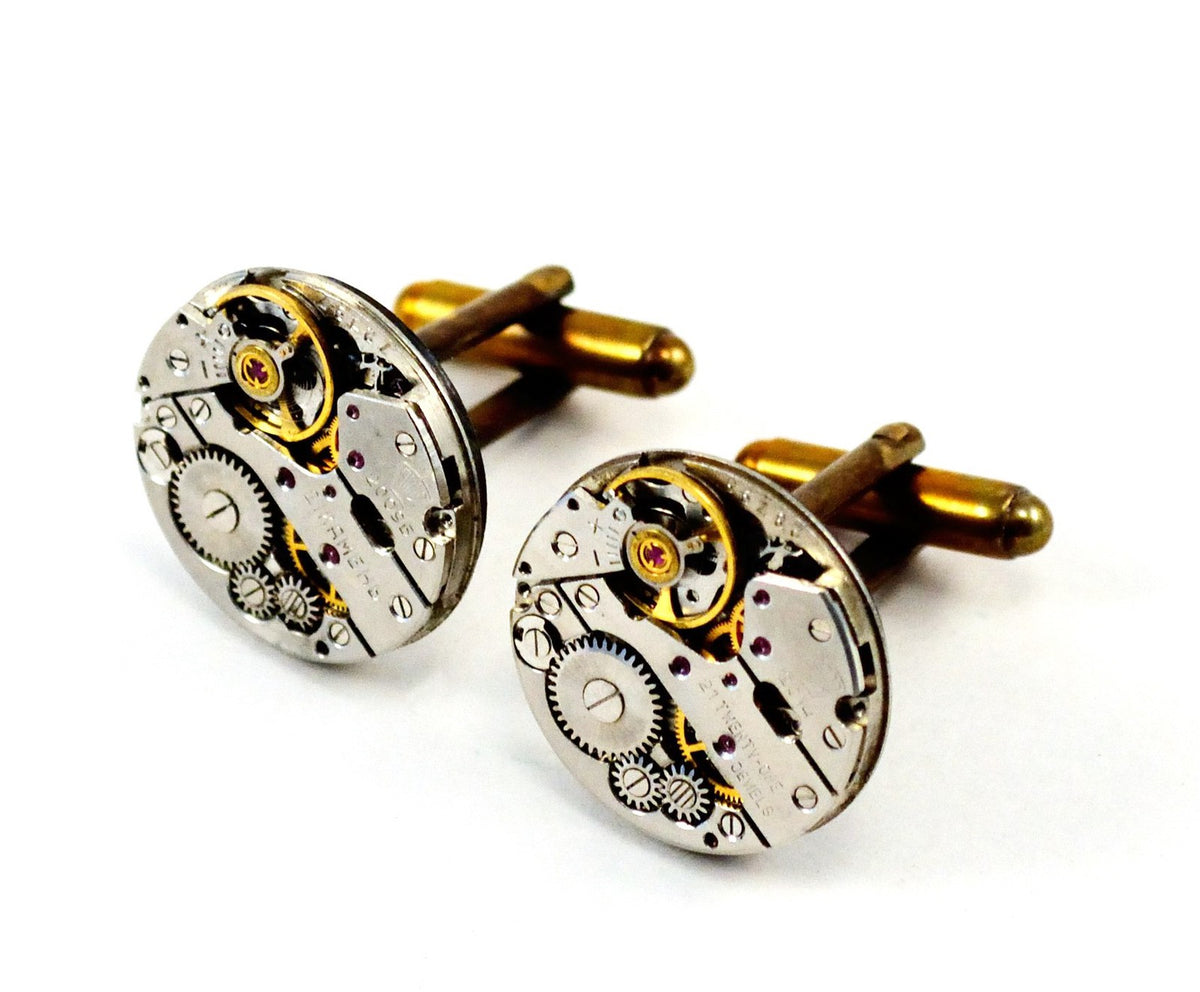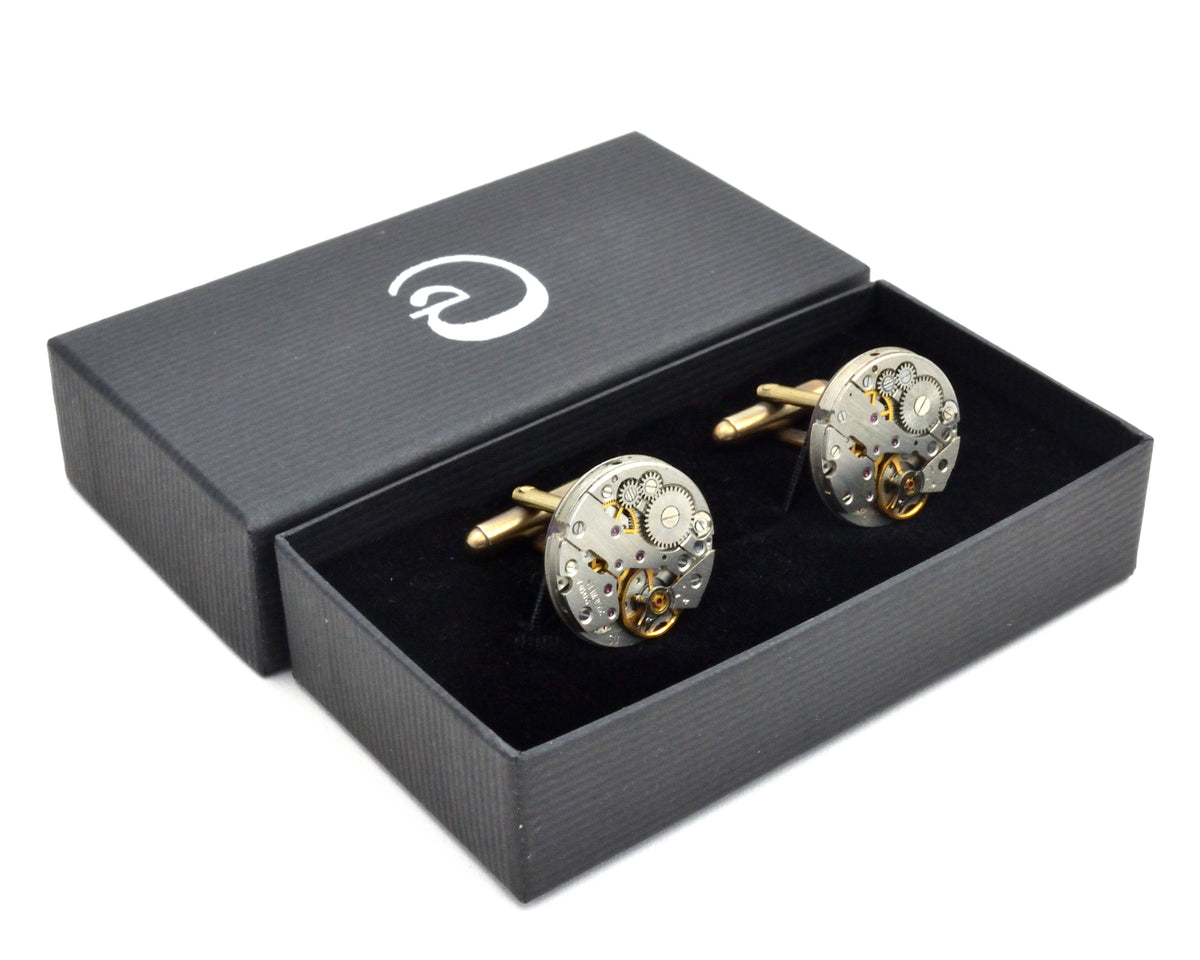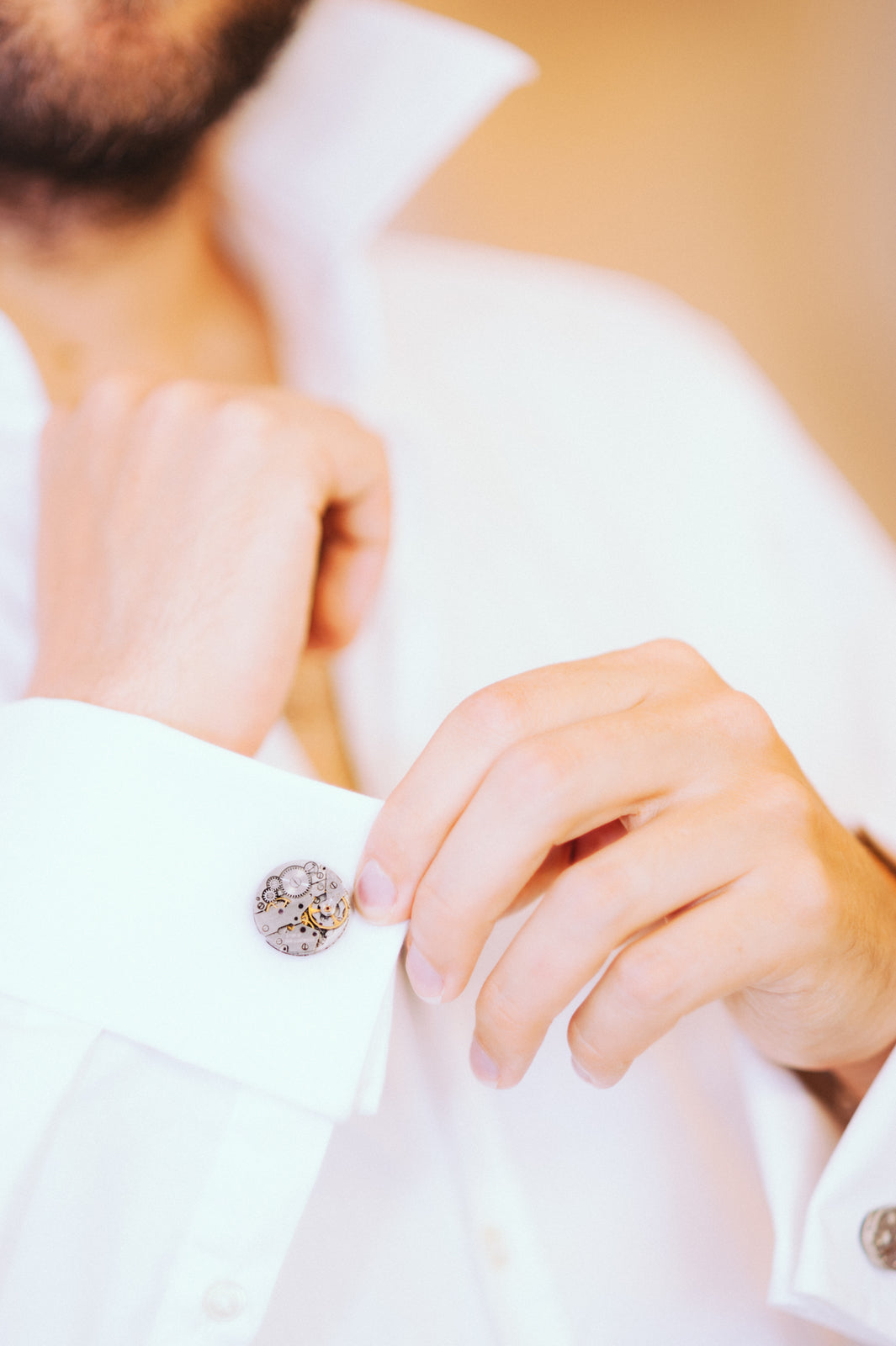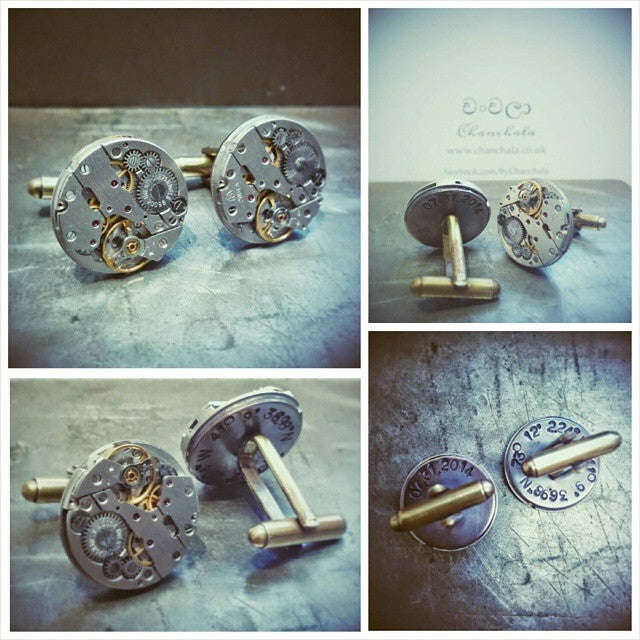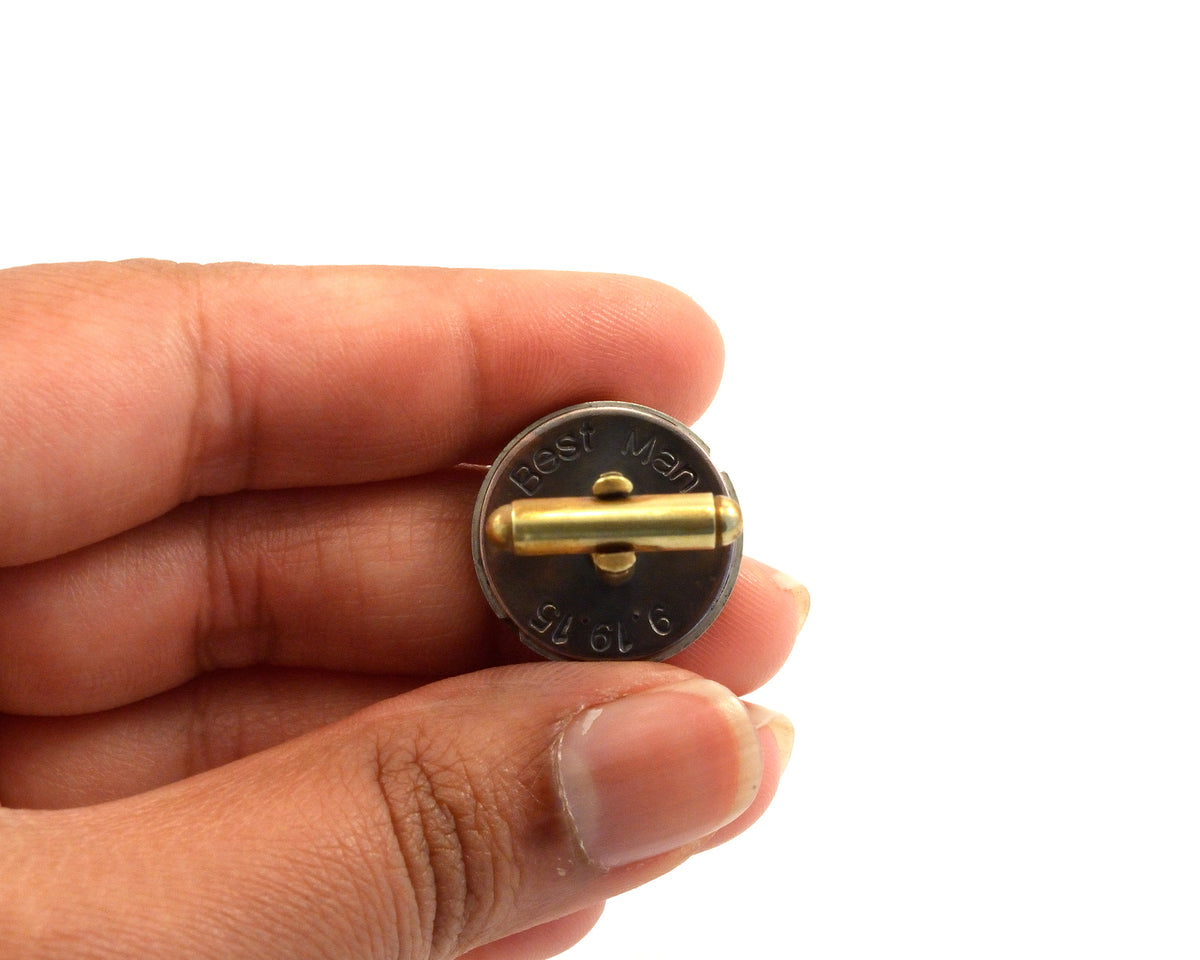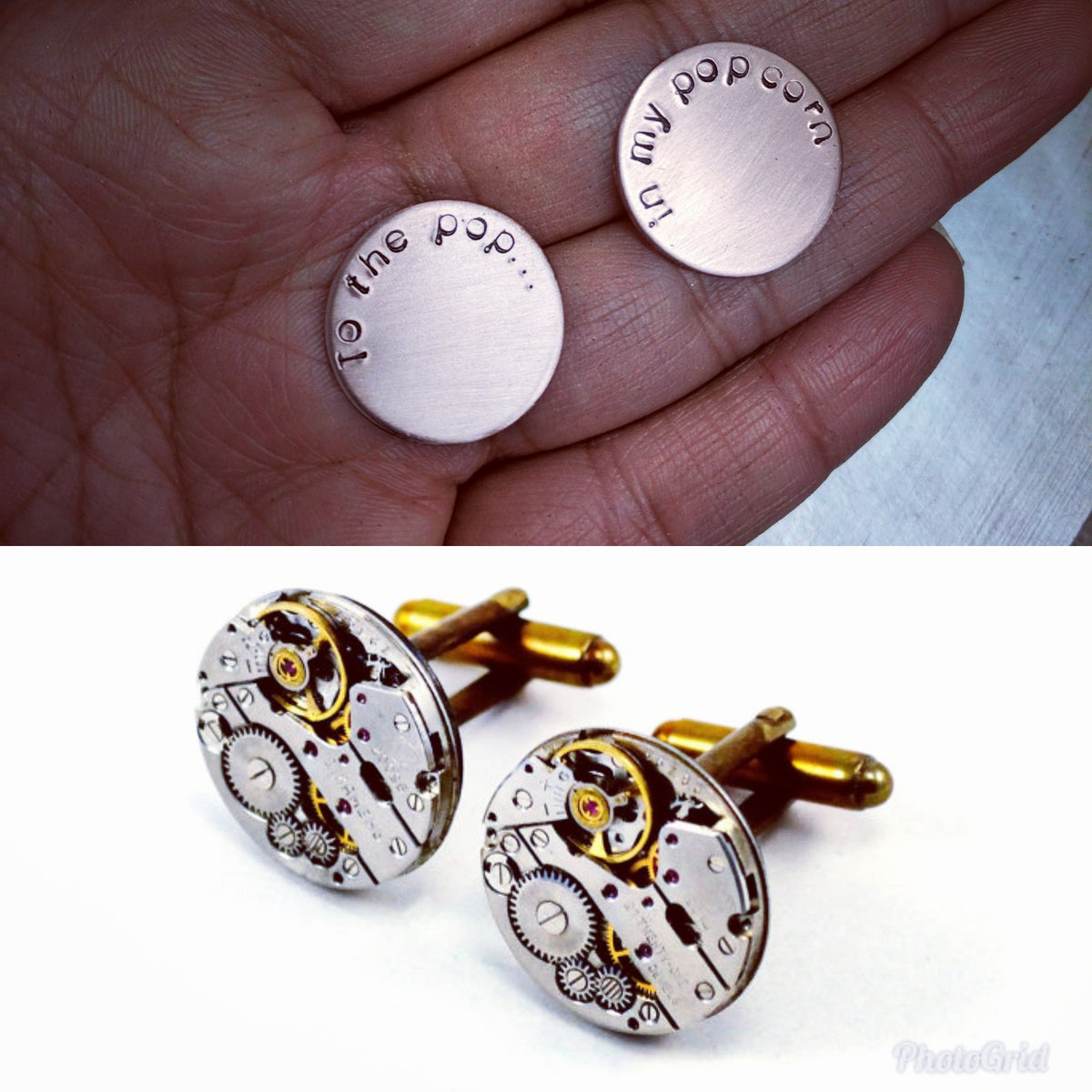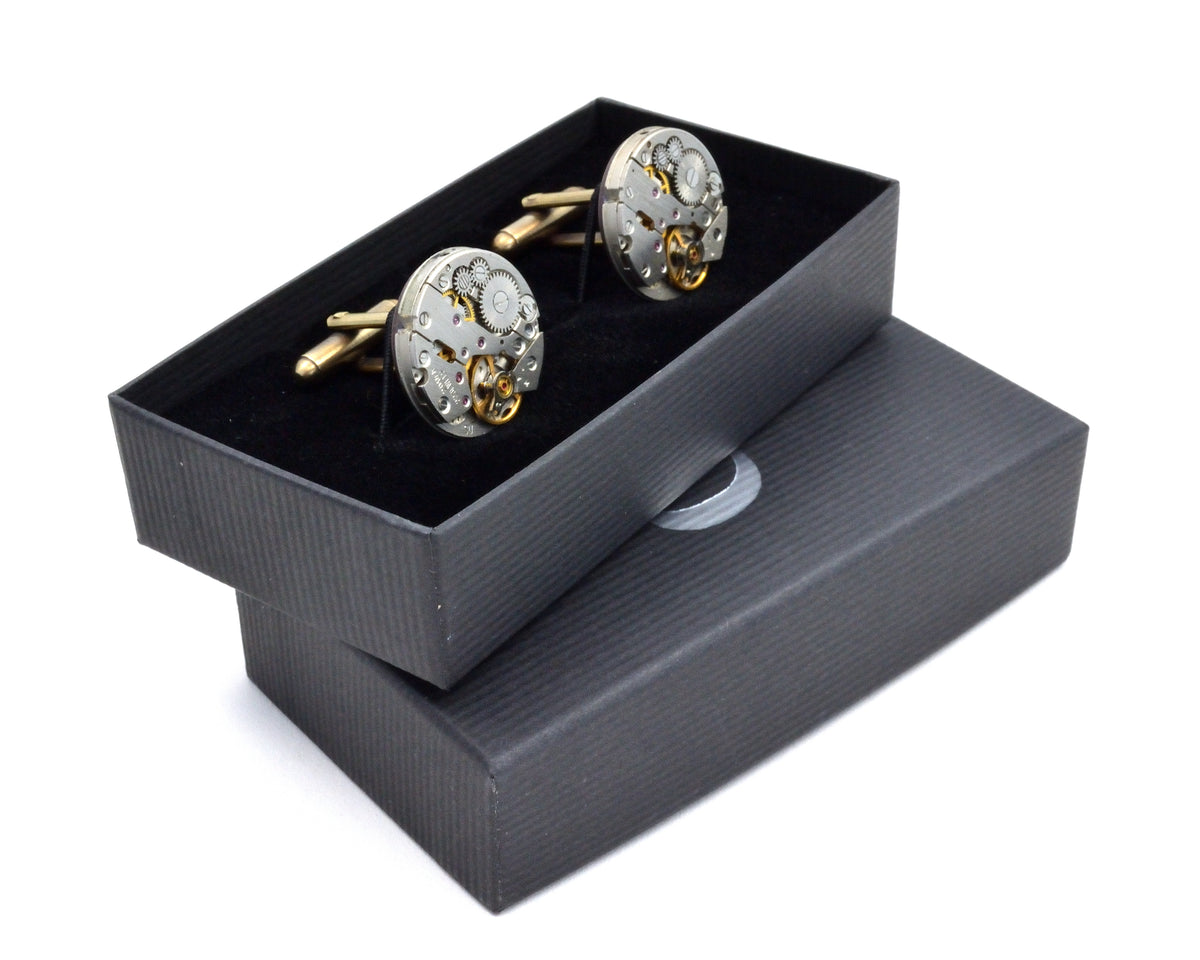 You can find reviews for other products here