Description
Gallery
Reviews
Personalised Copper tie bar for skinny ties. This is oxidised for a unique dark rose gold, matte-brushed finish which also leaves the in-set lettering darker. The perfect gift for an anniversary (especially 7th anniversary) or for weddings; for groom or groomsmen.

Either or both of the front & back of the tie bar may be personalised giving you more space for more text!

Personalise with your choice of text which could be names, initials, dates, GPS coordinates, short quote, heart symbol, etc.

This listing is for the tie bar only. The matching personalised cufflinks shown in one of the photos are available and may be purchased as a set with the tie bar.

This listing is for a skinny tie bar measuring roughly 1.5 inches in length by 1/4 inch wide. Regular sized tie bars are available from other listings.

Arrives gift boxed.

Your text:
Leave your text in "Personalisation Text" box writing the text exactly as you would like it stamped (use the correct case - UPPER or lowercase).
The following characters can be stamped:
A to Z
a to z
0 to 9
large heart shape, medium heart shape
! ? . " , ) # ( @ &, ', ° (degree sign), ∞, -, other simple accents & punctuation
We suggest a maximum as follows for the no. of characters:
Tie bar front: Up to 14 characters
Tie bar back: Up to 14 characters
giving a total of 28 characters

*Photo credit for 1st photo: Matthew Long Photography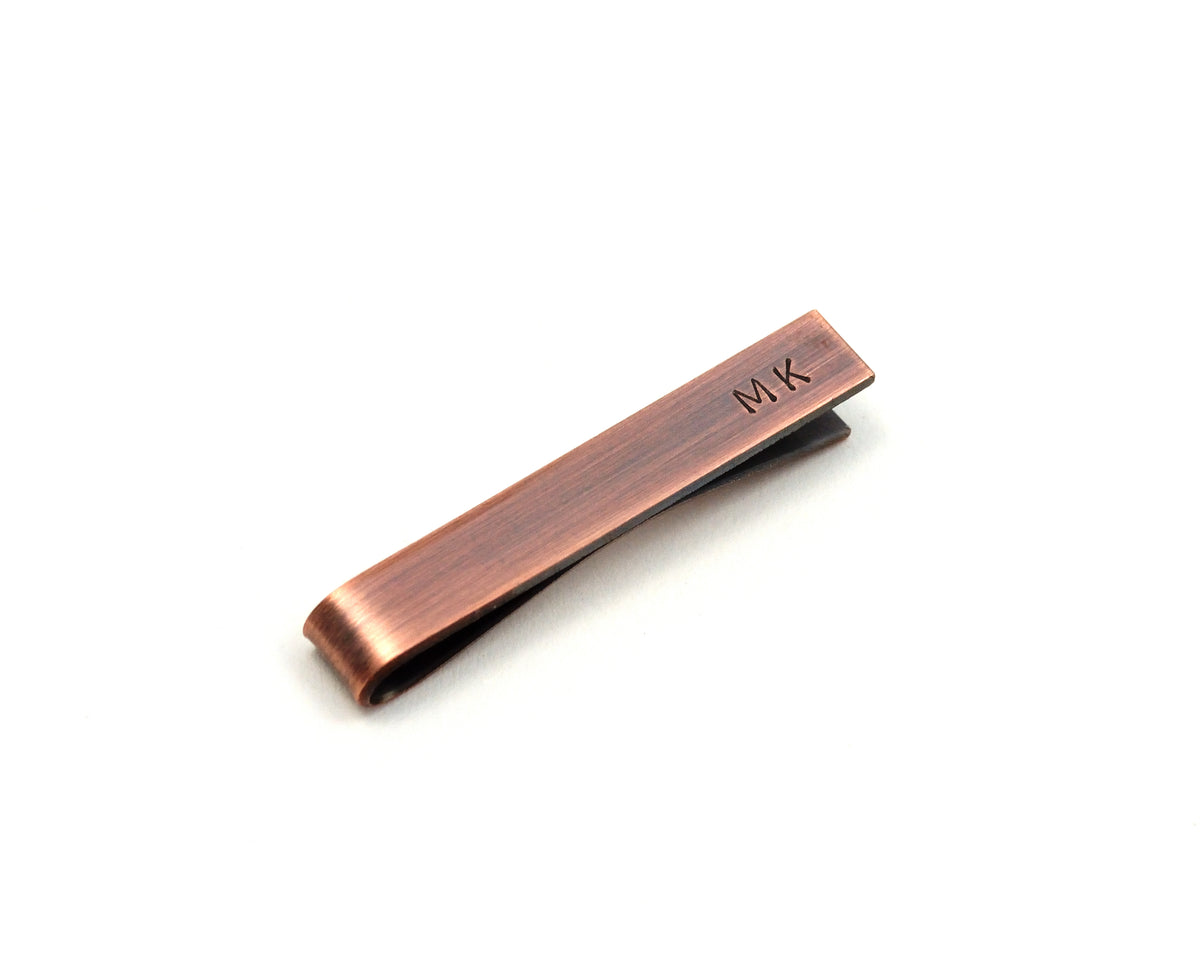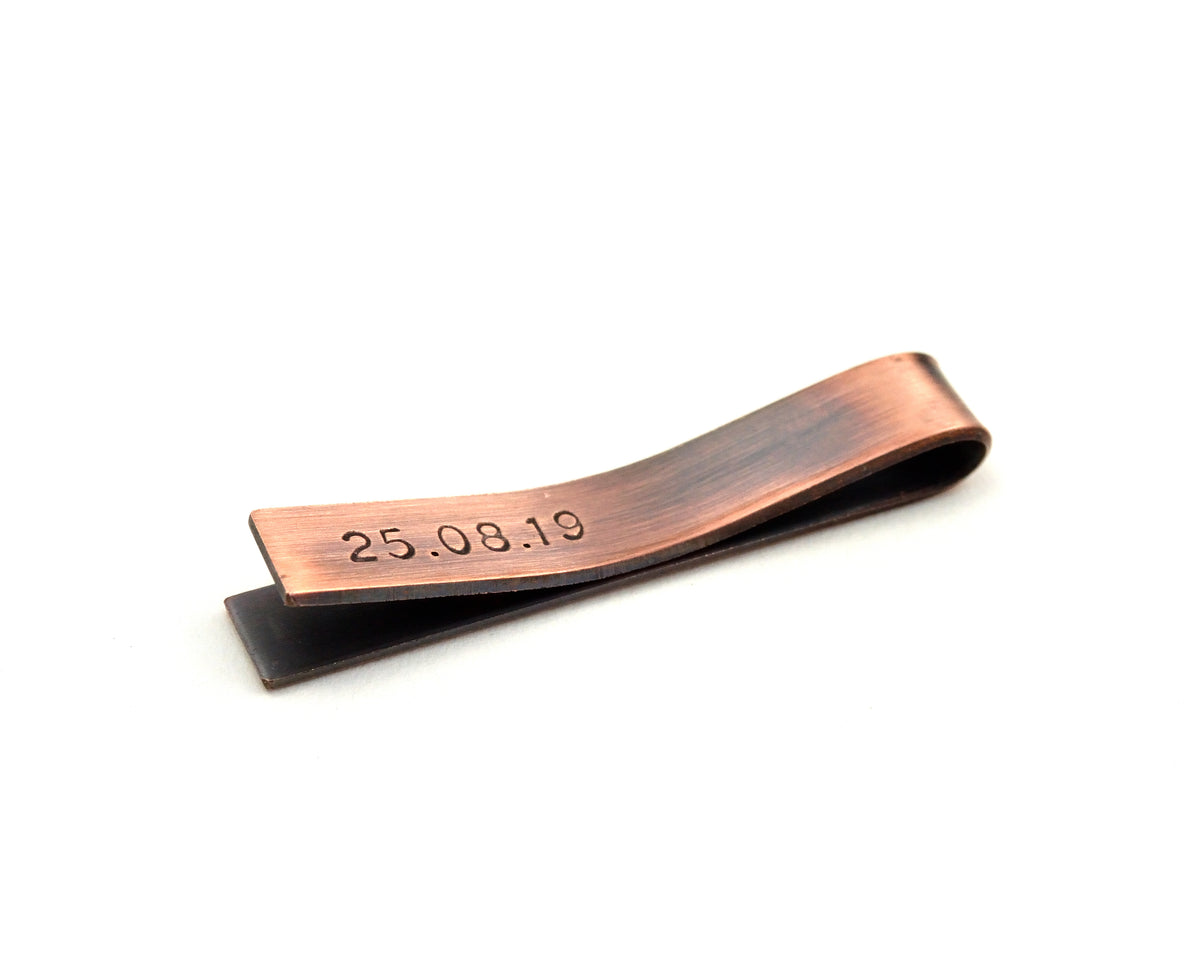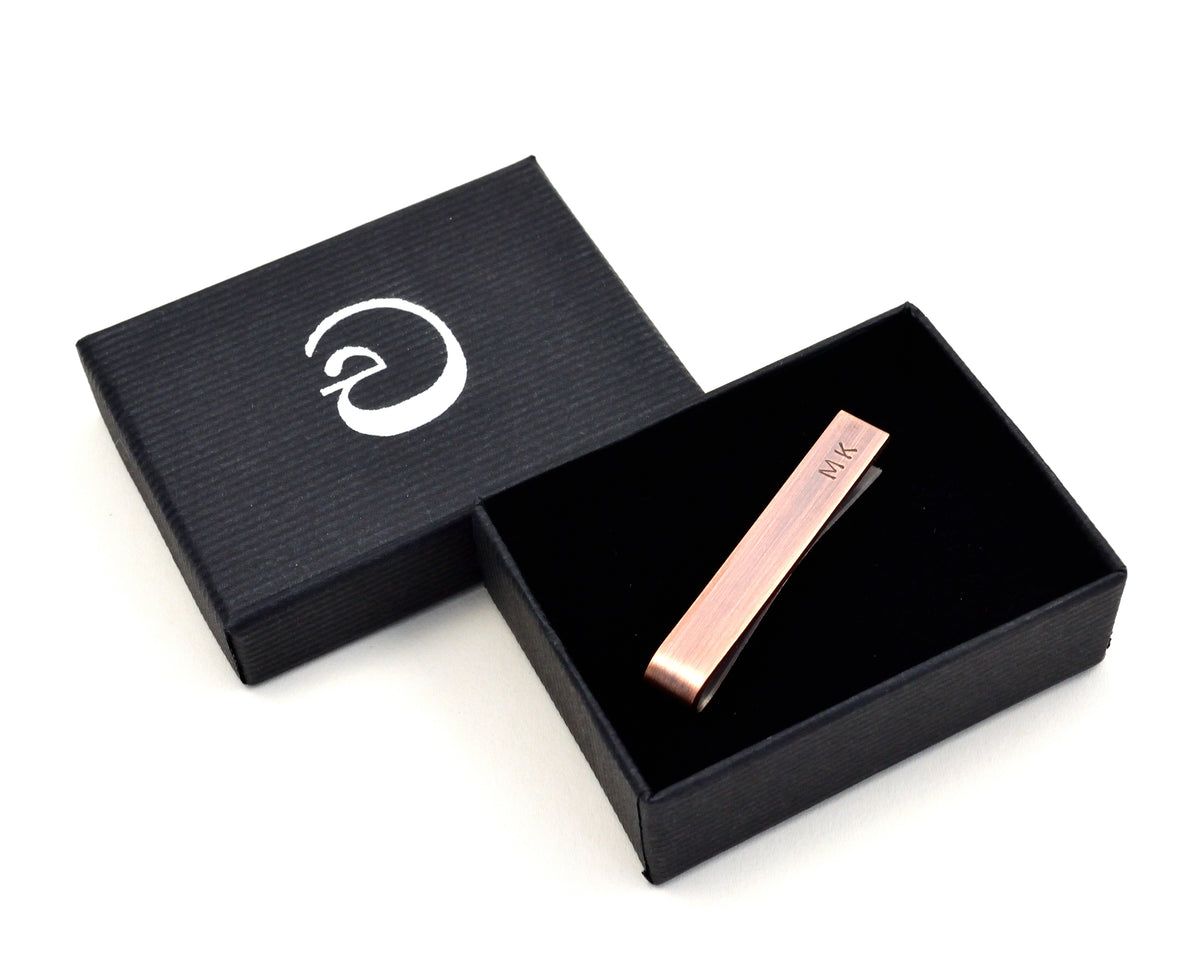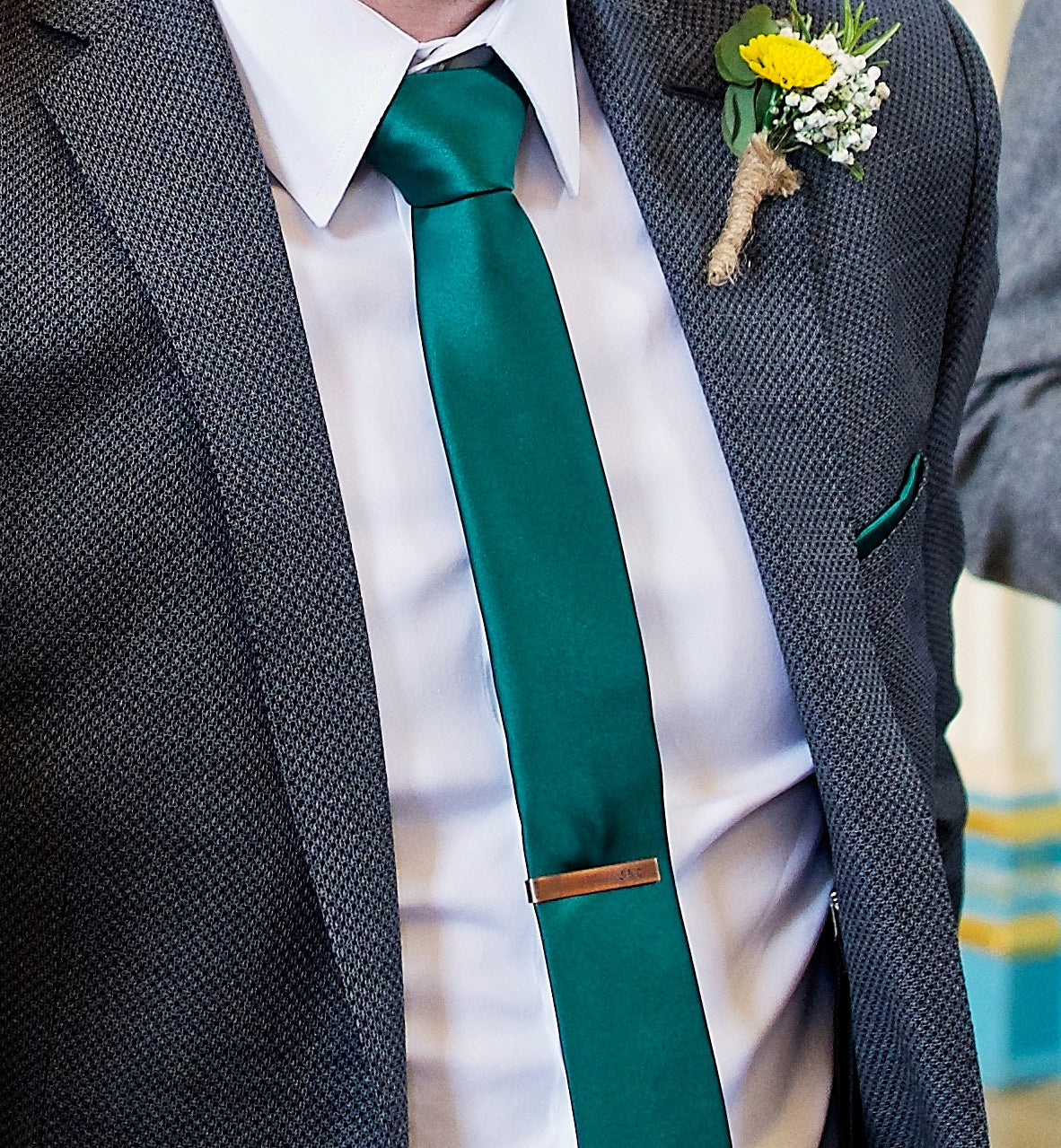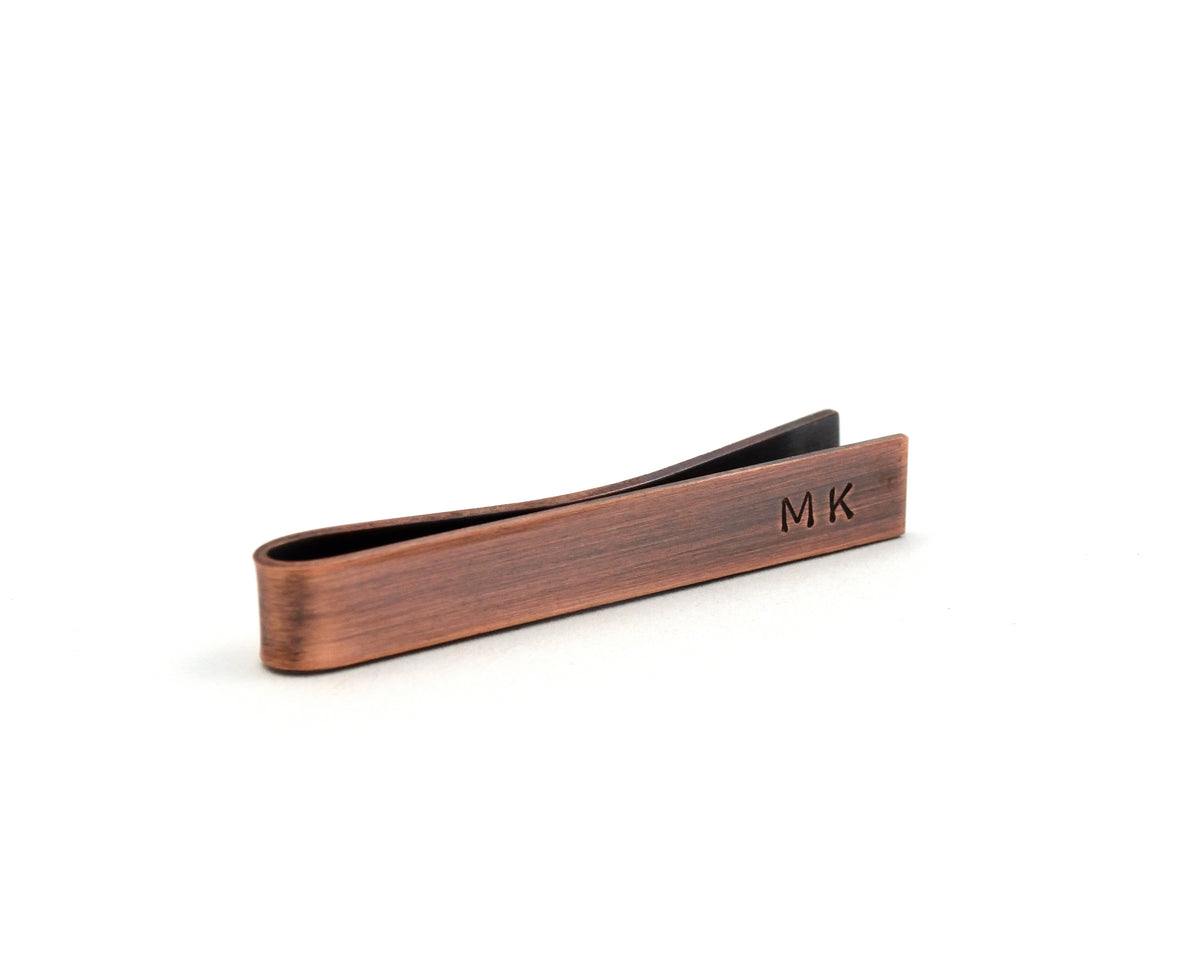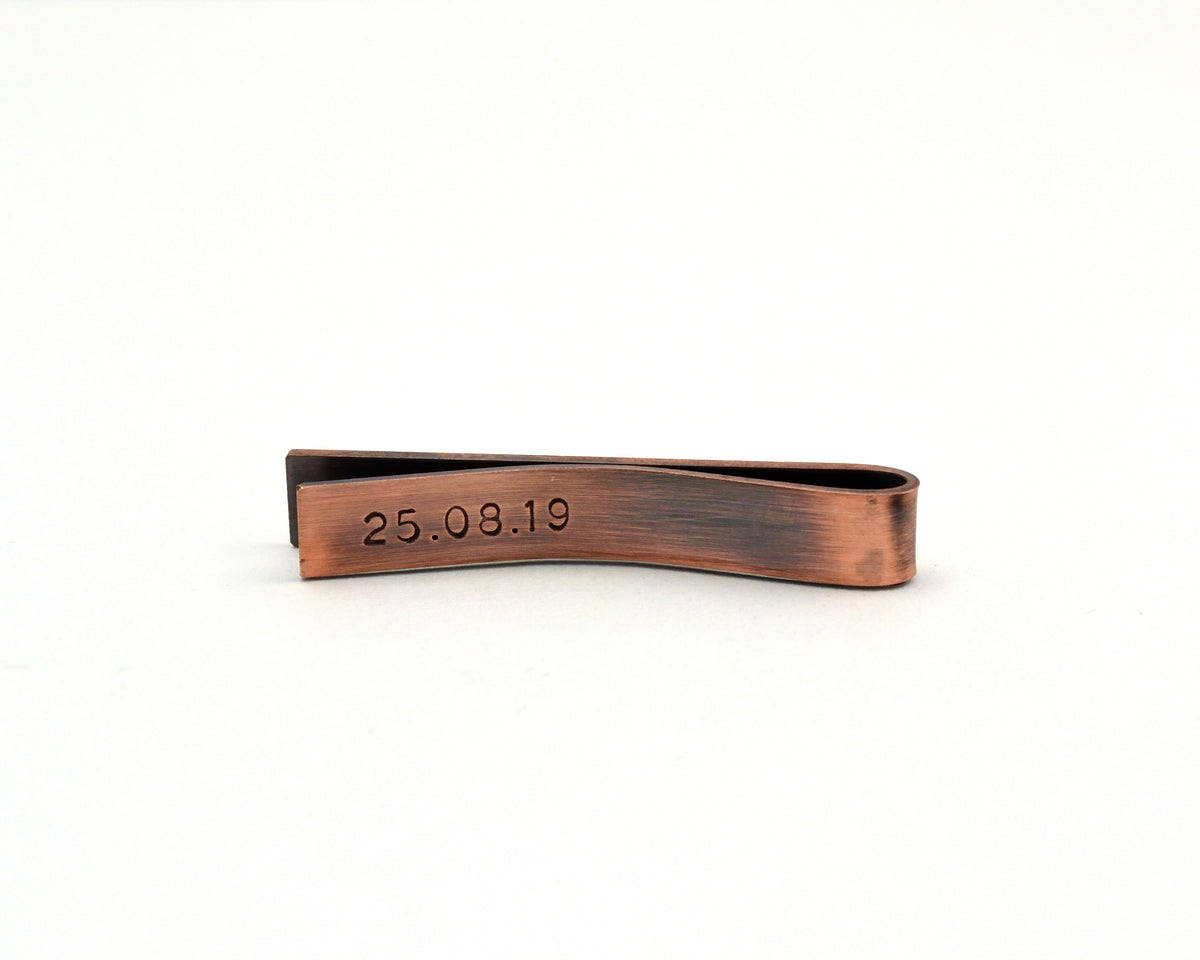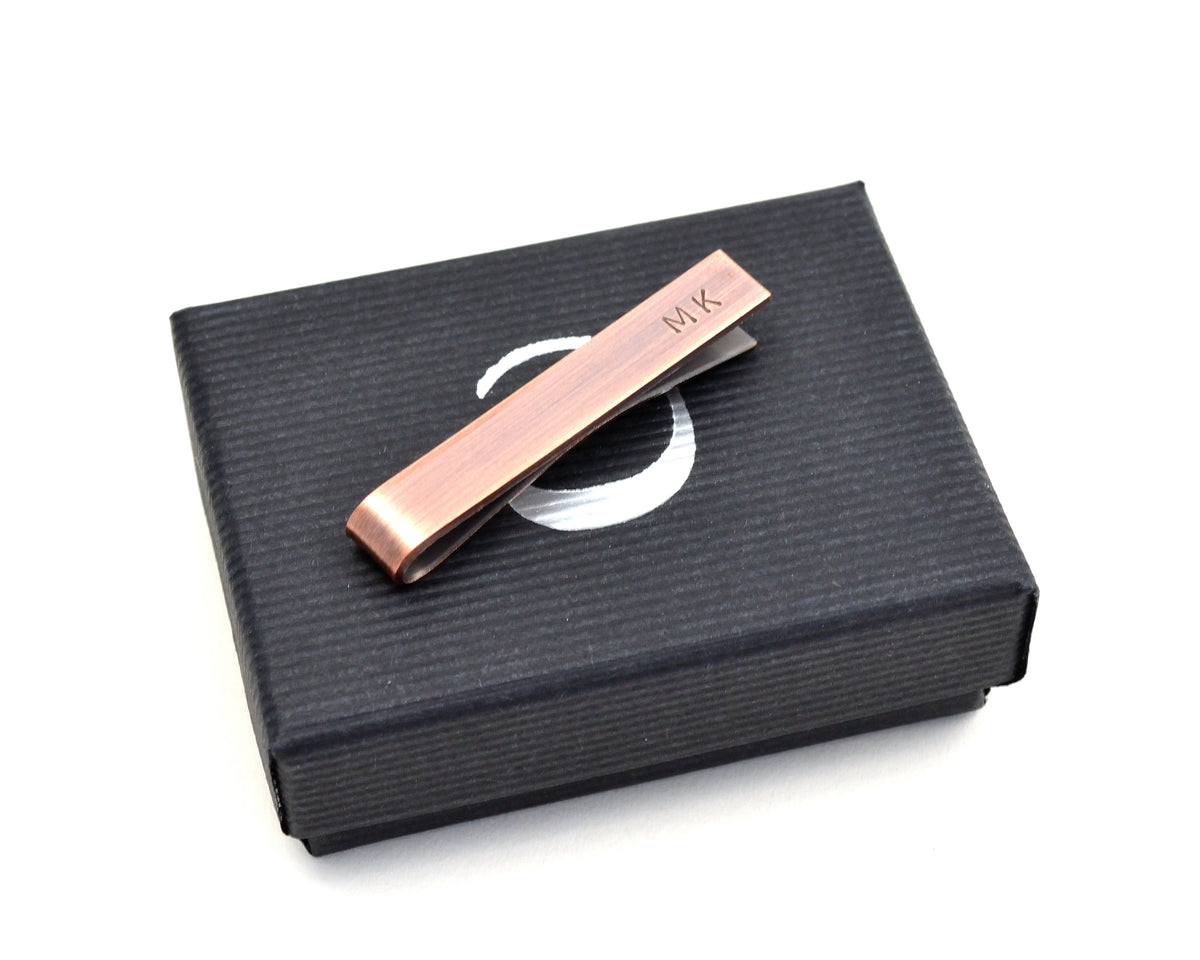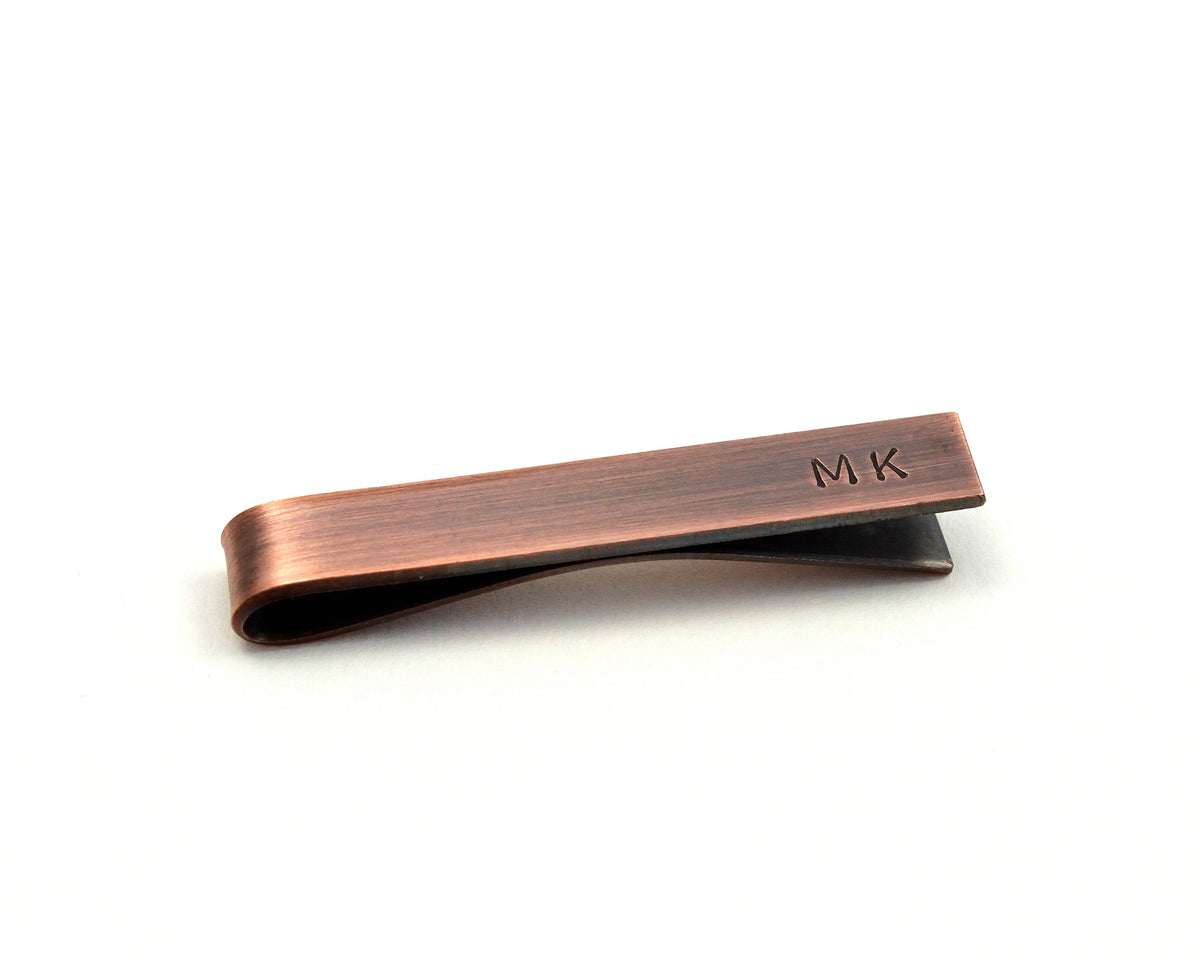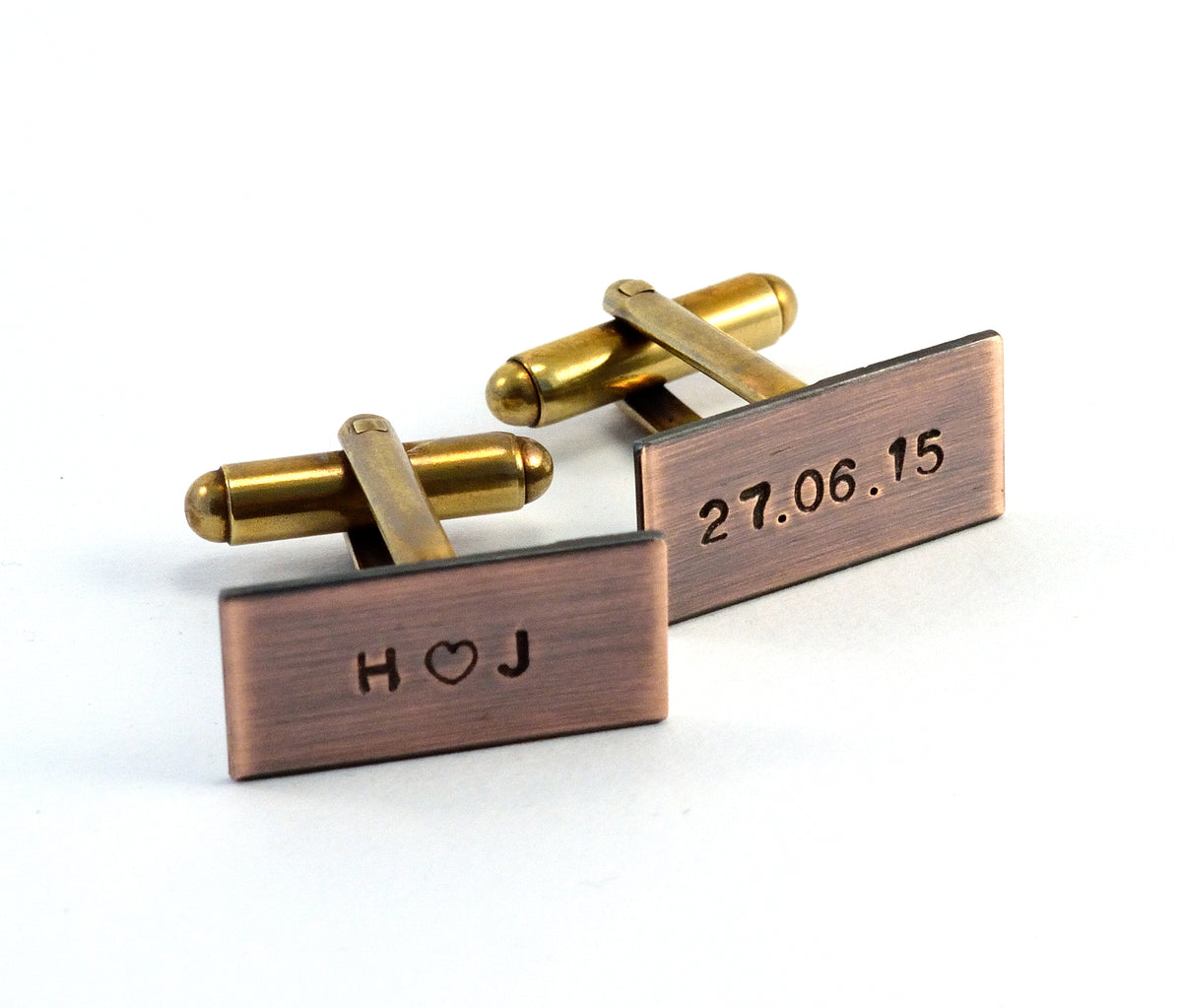 You can find reviews for other products here