Description
Gallery
Reviews
Rustic antiqued Copper cuff links and tie clip gift set. Arrives elegantly boxed and would make fantastic keepsake gifts for weddings - groom/groomsmen, anniversaries, graduations, etc.

The cuff links are soldered to finish and the tie clip is entirely hand-formed. Both pieces are oxidised and then lightly polished leaving the lettering darker and with a unique matte-brushed finish.

These may be personalised with your choice of text which could be:
- names or initials
- dates
- GPS coordinates
- short quote or phrase
- simple symbols
- etc.
You have the added option here of personalising both the front & the back of the tie clip.

The Copper cuff link rectangles measure 20 mm x 10 mm.

The tie clip measures 1/4 inches wide and is available in 3 lengths to suit modern ties:
• 1.5 inch length suitable for Skinny ties
• 2 inch length suitable for Modern regular ties
• 2.5 inch length suitable for Traditional ties
Choose your tie clip length from the drop down list

Also available in other metals and designs.

YOUR TEXT:
Leave your text in "Personalisation Text" box. Ensure that you use the correct case (UPPER or lowercase) as required.
The following characters can be stamped:
A to Z
a to z
0 to 9
large heart shape, medium heart shape
! ? . " , ) # ( @ &, ', ° (degree sign), ∞, -, other simple accents & punctuation
We suggest limiting the no. of characters as follows:
Cuff links: 9 characters on each cuff link
Tie bar front: Up to 24 characters for 2.5" length / 20 for 2" / 16 for 1.5"
Tie bar back: Up to 24 characters for 2.5" length / 20 for 2" / 16 for 1.5"
Please note that full stops and commas are half character widths, while the large heart shape is two character widths & the medium heart shape is one character width. So for e.g. a date as follows: 12.02.18 is 7 character widths.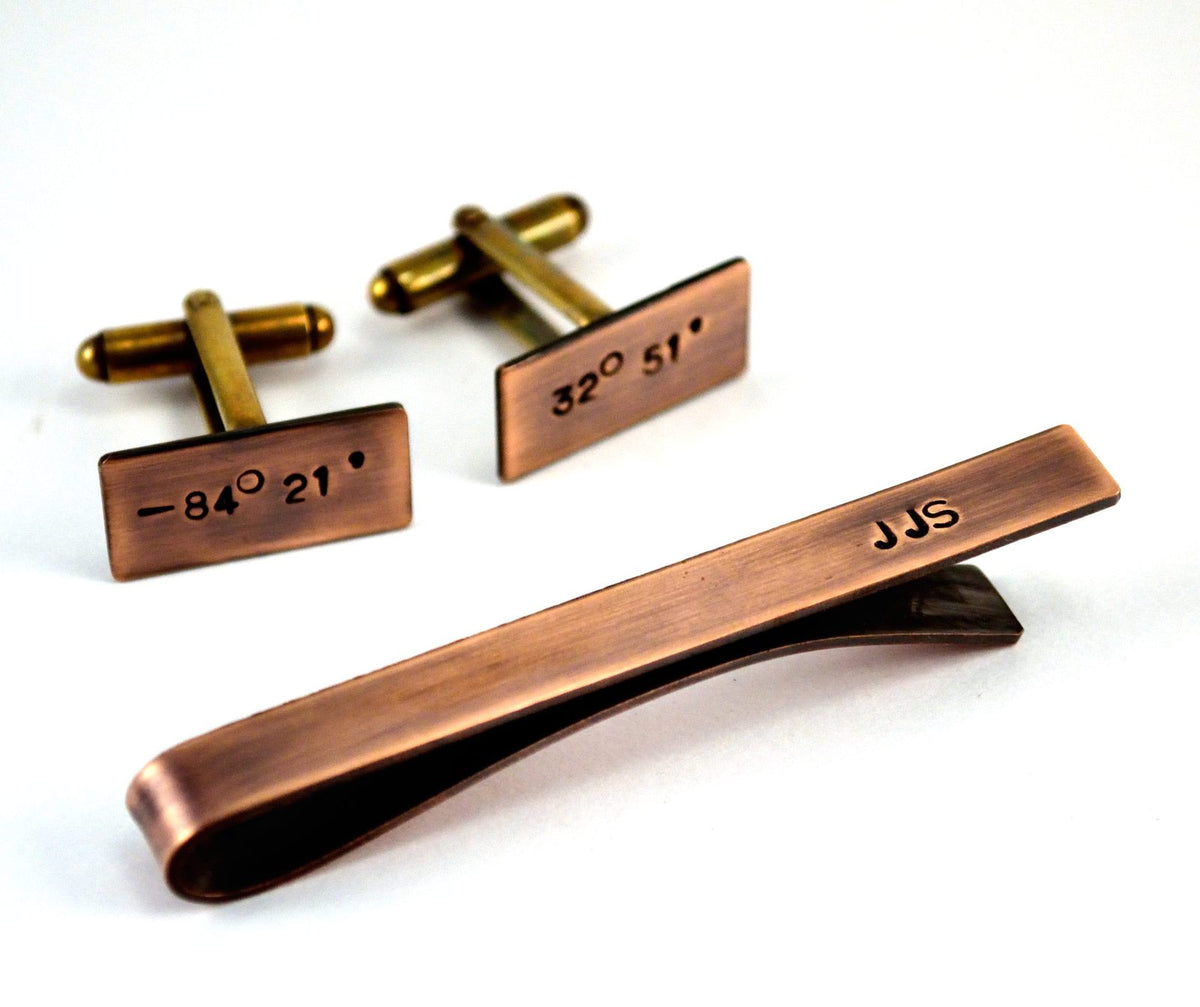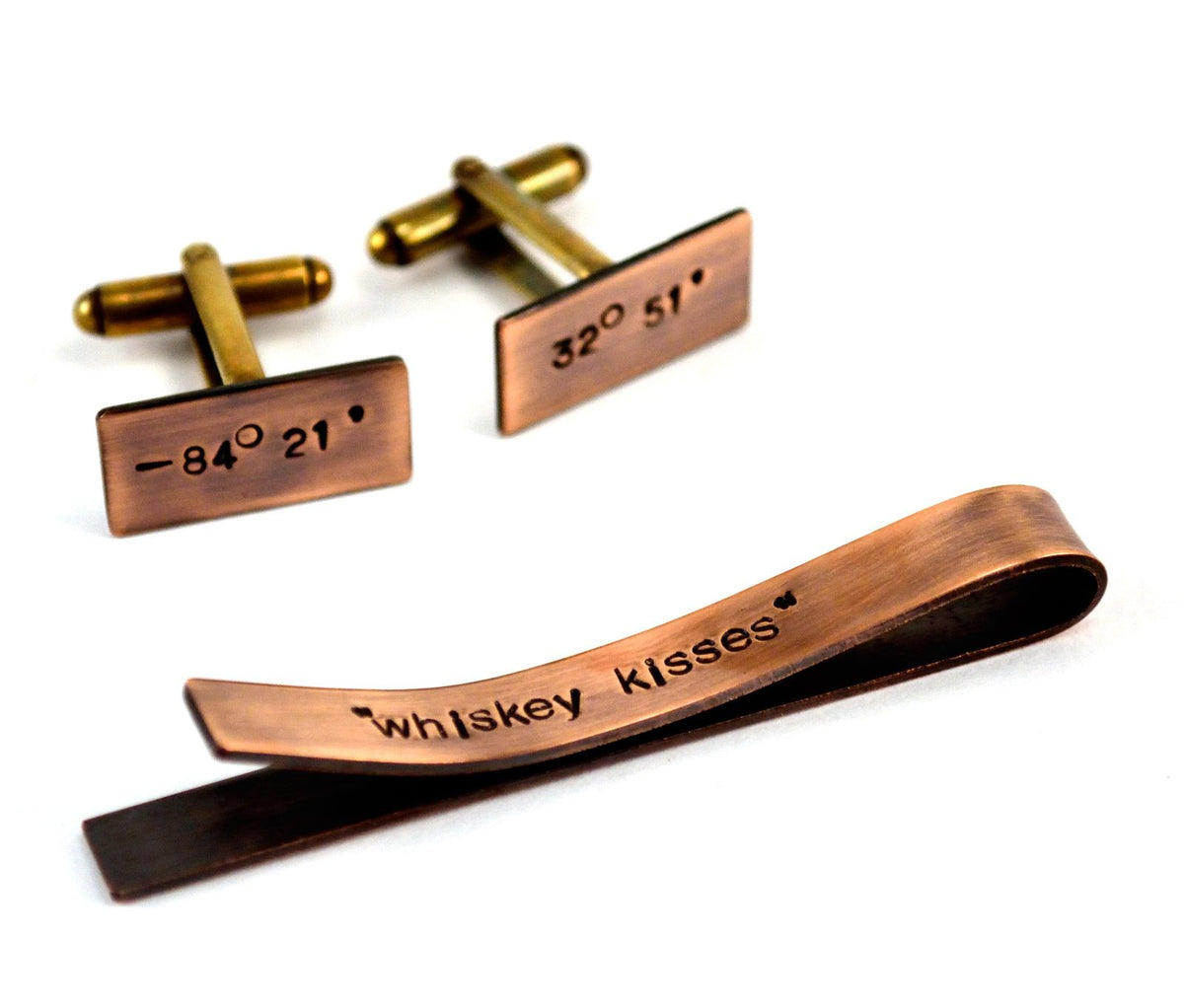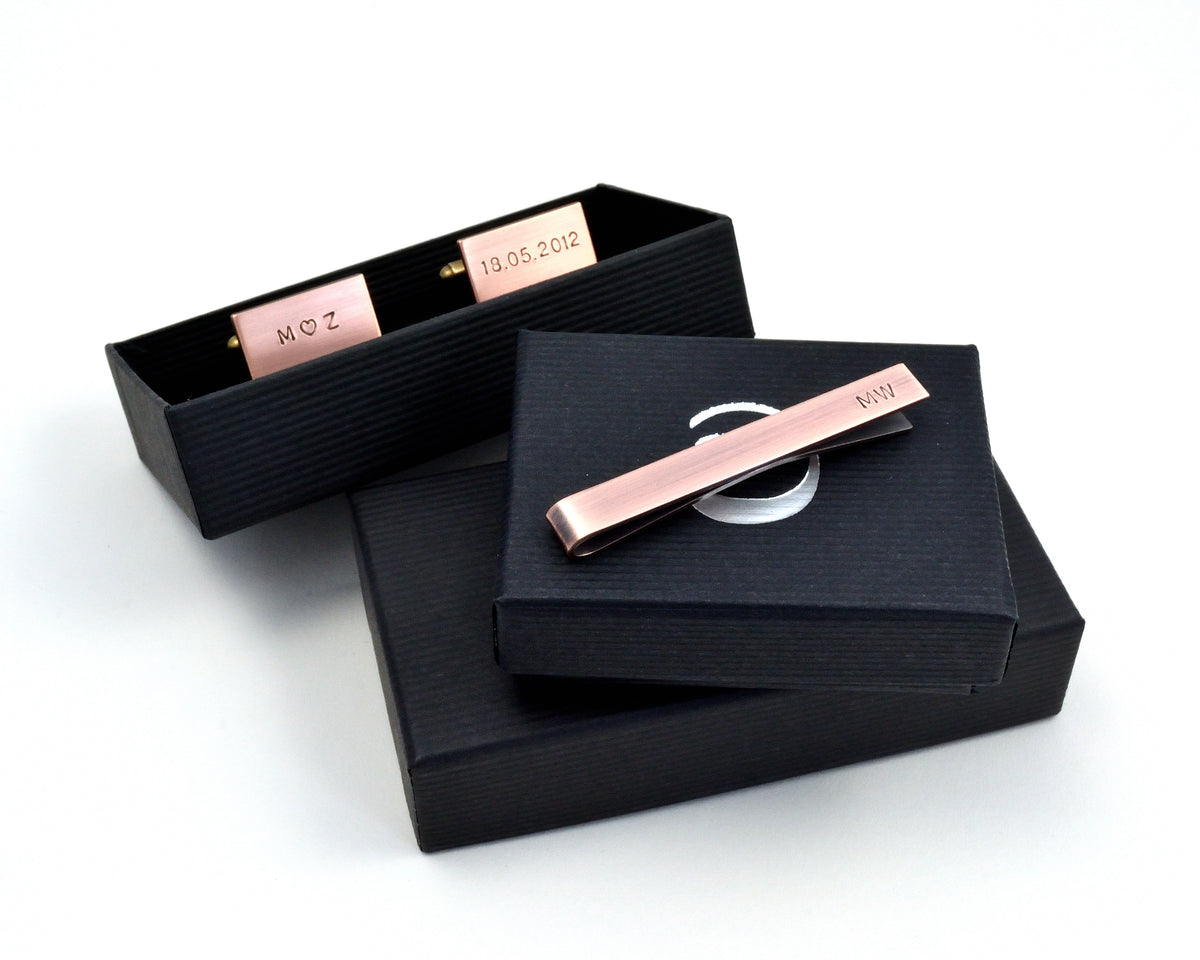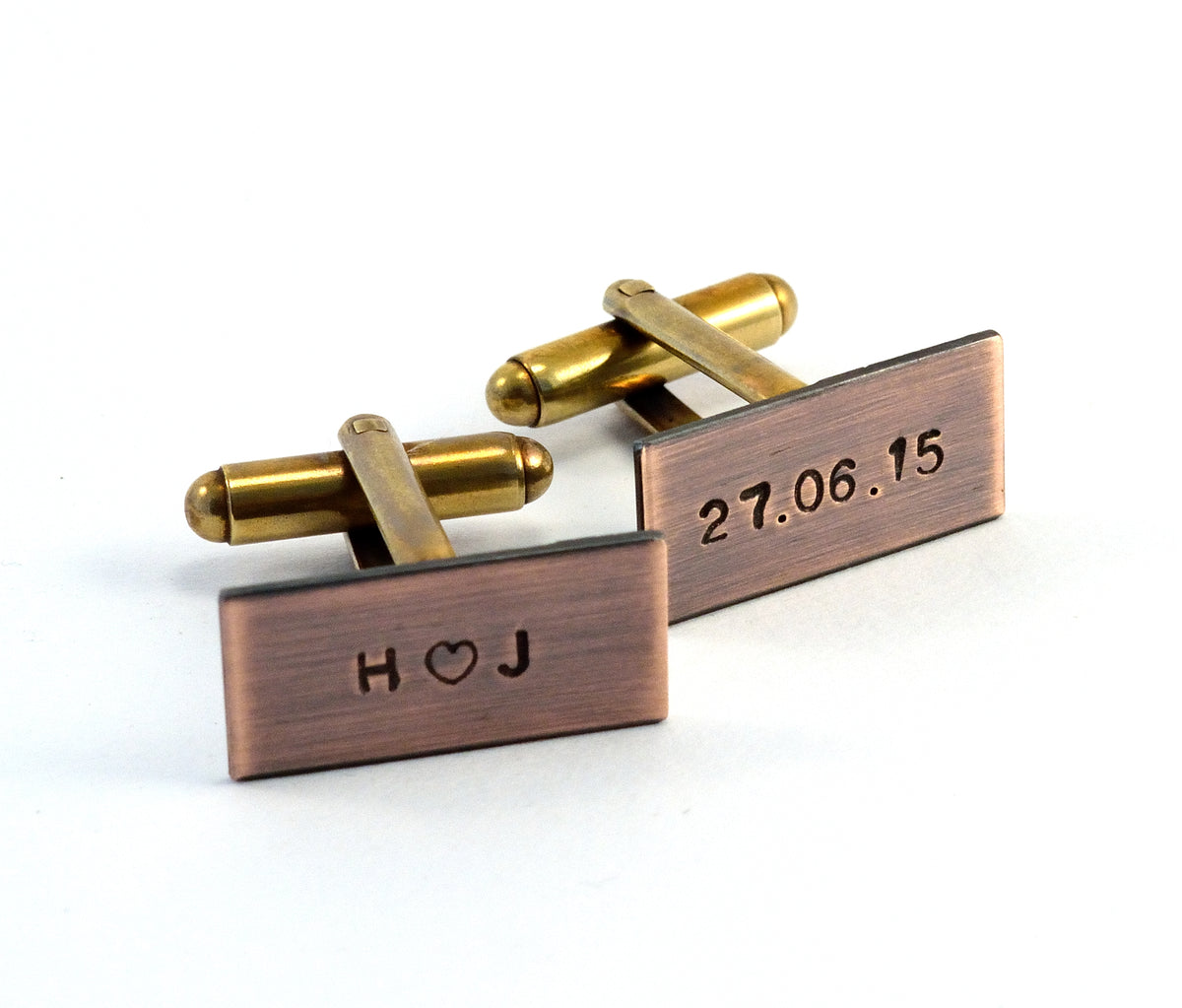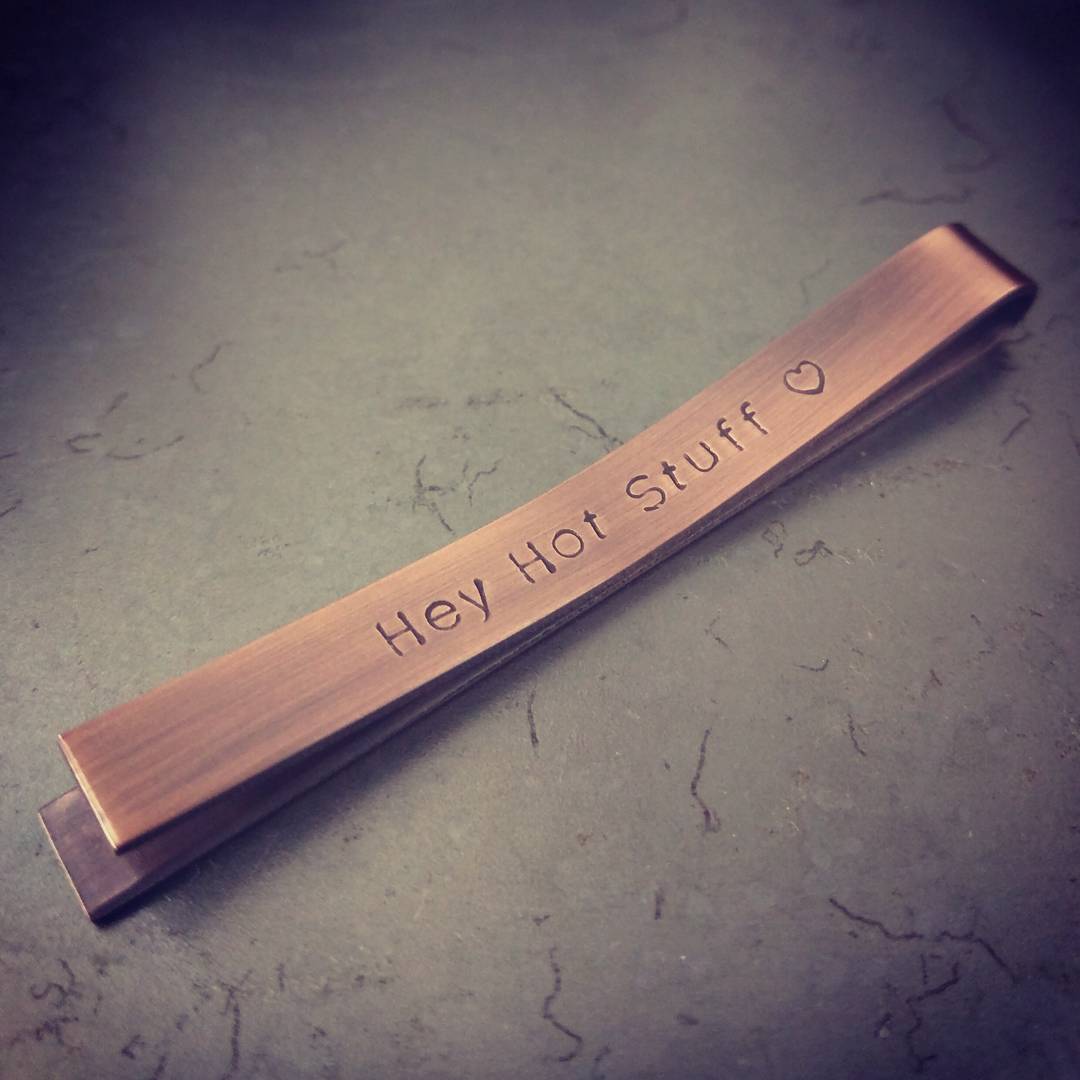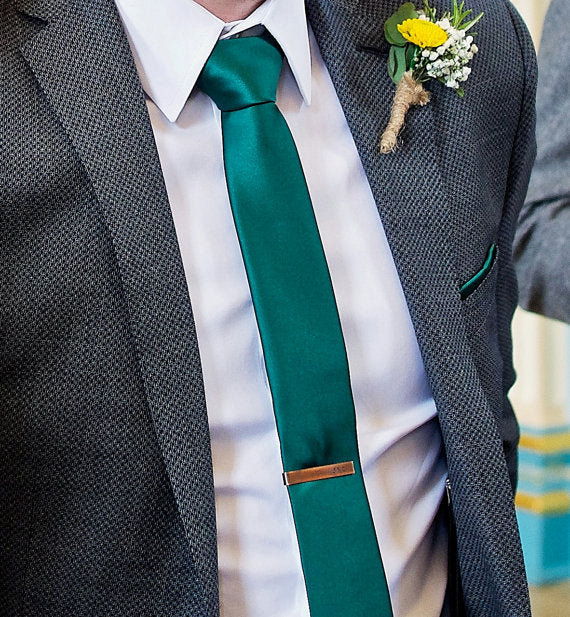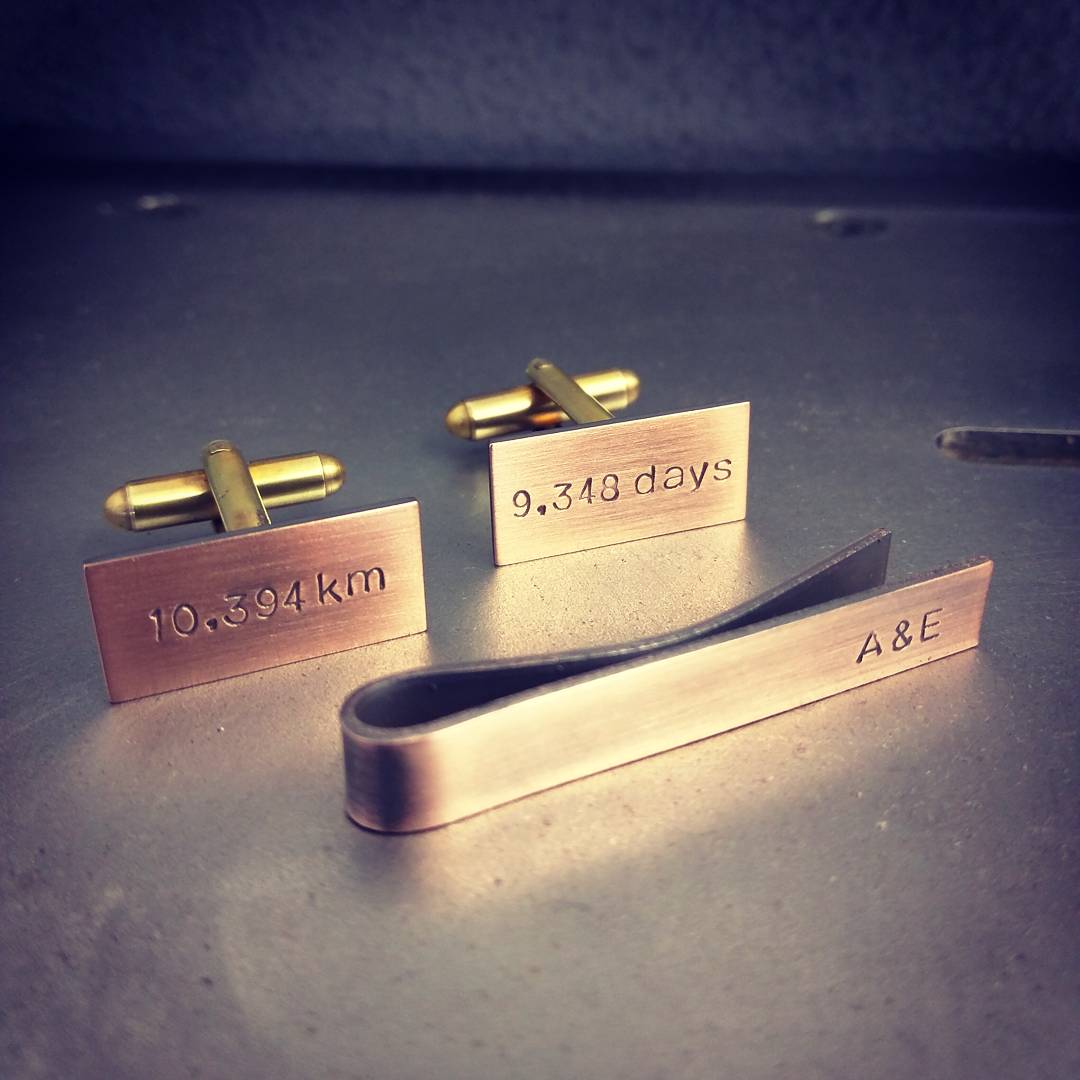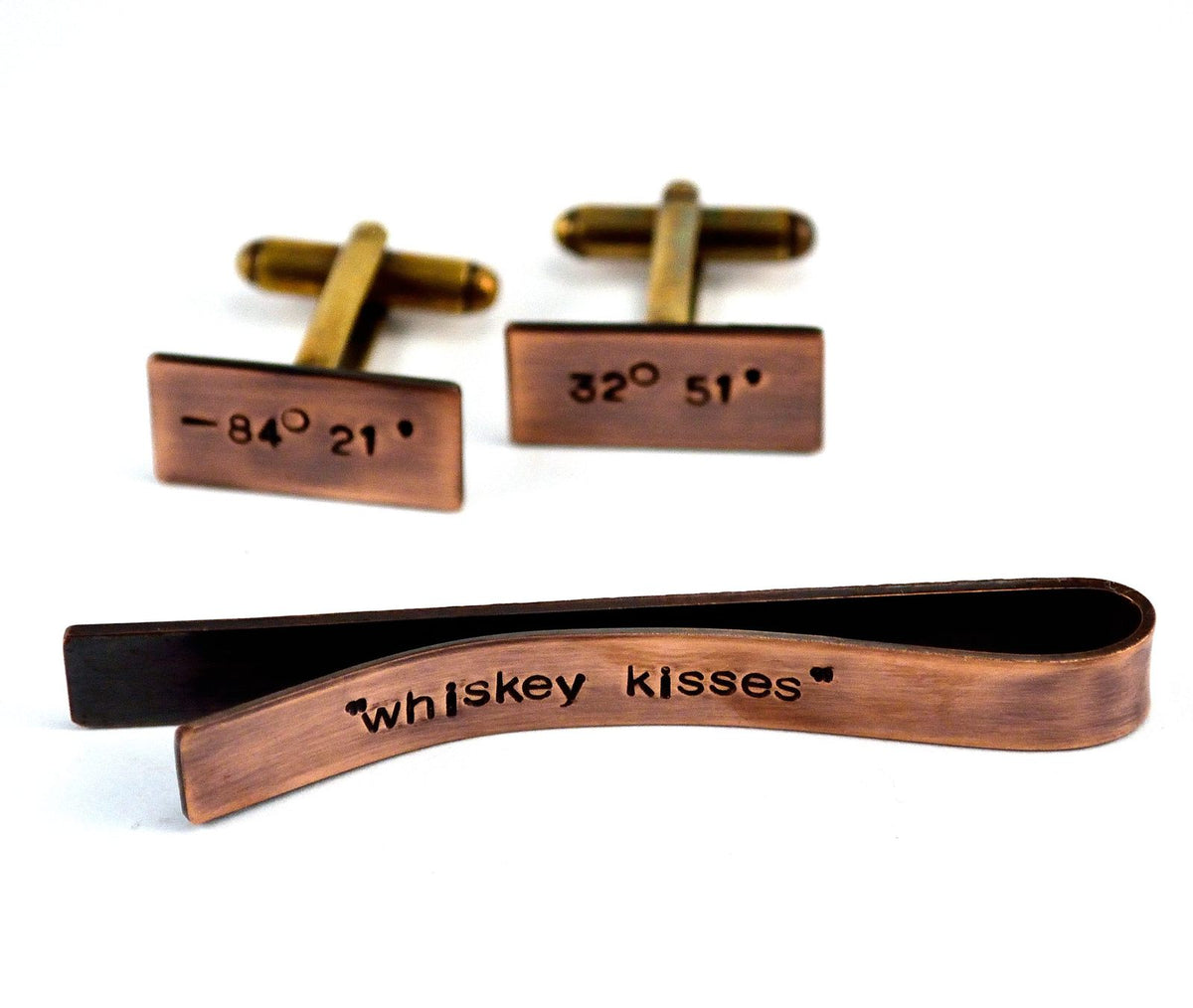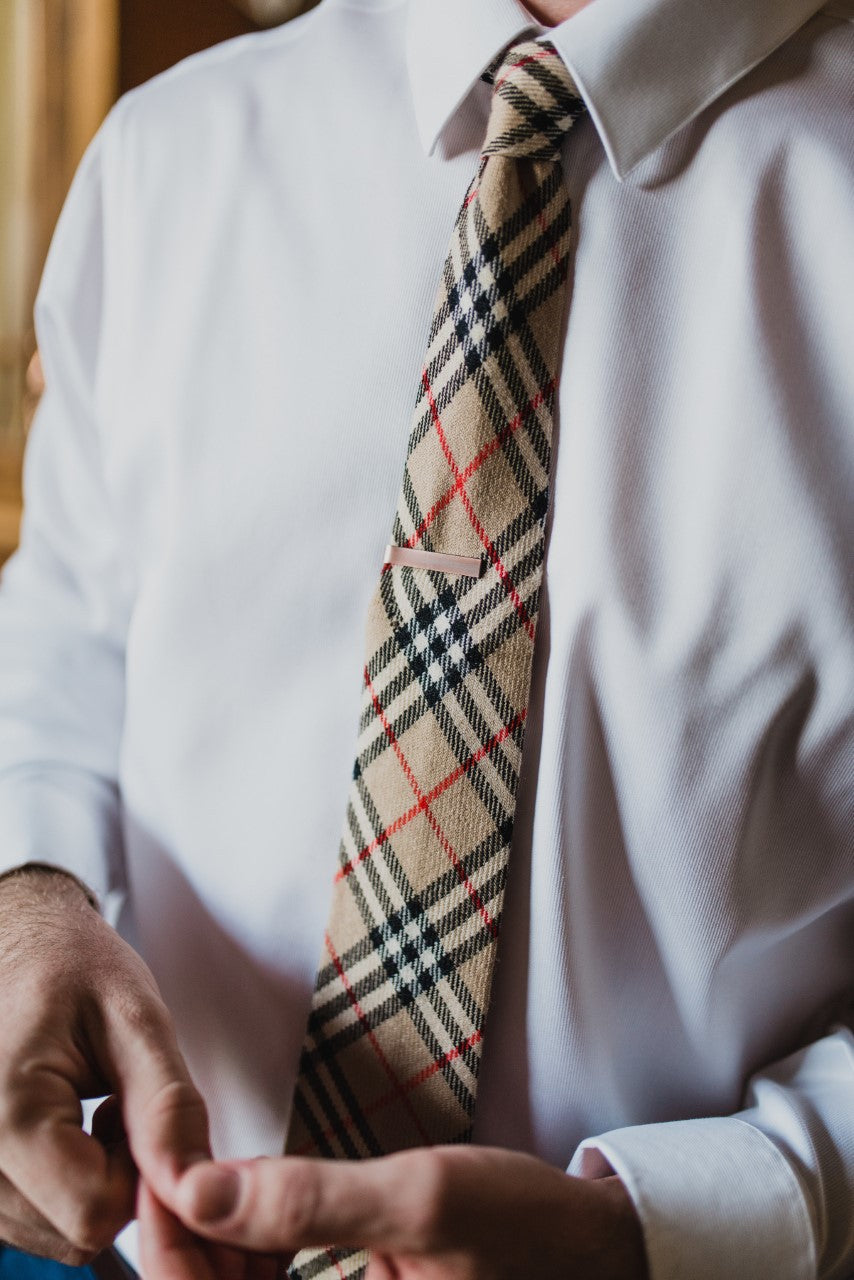 You can find reviews for other products here