Description
Gallery
Reviews
Monogrammed cufflinks and tie bar set in antiqued Sterling silver. An exquisite, custom gift for corporate events, groomsmen / weddings, or a special anniversary. These arrive elegantly boxed.

Both the cufflinks and tie bar can be personalised with your custom text (perfect for initials & dates on cufflinks / tie bar front and a custom message / GPS coordinates on tie bar back). We can also do custom logo engraving - get in touch for further details.

Bottom-right aligned text: In this style, the text on the cufflinks is positioned bottom-right aligned on the cufflink rectangles. This works best for up to 6 characters.

Either or both the front and the back of the tie bar may be personalised.

The cufflinks are soldered to finish while the tie bars are entirely hand formed. Both pieces are oxidised and lightly polished leaving the lettering darker and with a matte-brushed finish.

Other designs are available, including ones which allow more text. These sets are also available in rustic Antiqued Copper and polished Brass.

The Sterling silver cufflink rectangles measure 20 mm x 10 mm. The Sterling silver tie bar measures 1/4 inch wide and comes in 3 lengths to suit modern ties:
• 1.5 inch length suitable for Skinny ties
• 2 inch length suitable for Modern regular ties
• 2.5 inch length suitable for Traditional ties (shown in photos)
Choose your length from the drop down list.

YOUR TEXT:
Leave your text in "Personalisation Text" box. Ensure that you use the correct case (UPPER or lowercase) as required.
The following characters can be stamped:
A to Z
a to z
0 to 9
large heart shape, medium heart shape
! ? . " , ) # ( @ &, ', ° (degree sign), -, ∞, other simple accents & punctuation
We suggest limiting the no. of characters as follows:
Cuff links, bottom-right aligned text: 7 characters
Cuff links, centre aligned text: 9 characters
Tie bar front: Up to 24 characters for 2.5" length / 20 for 2" / 16 for 1.5"
Tie bar back: Up to 24 characters for 2.5" length / 20 for 2" / 16 for 1.5"
Please note that full stops and commas are half character widths, while the large heart shape is two character widths & the medium heart shape is one character width. So for e.g. a date as follows can be stamped: 12.10.12 (7 character widths).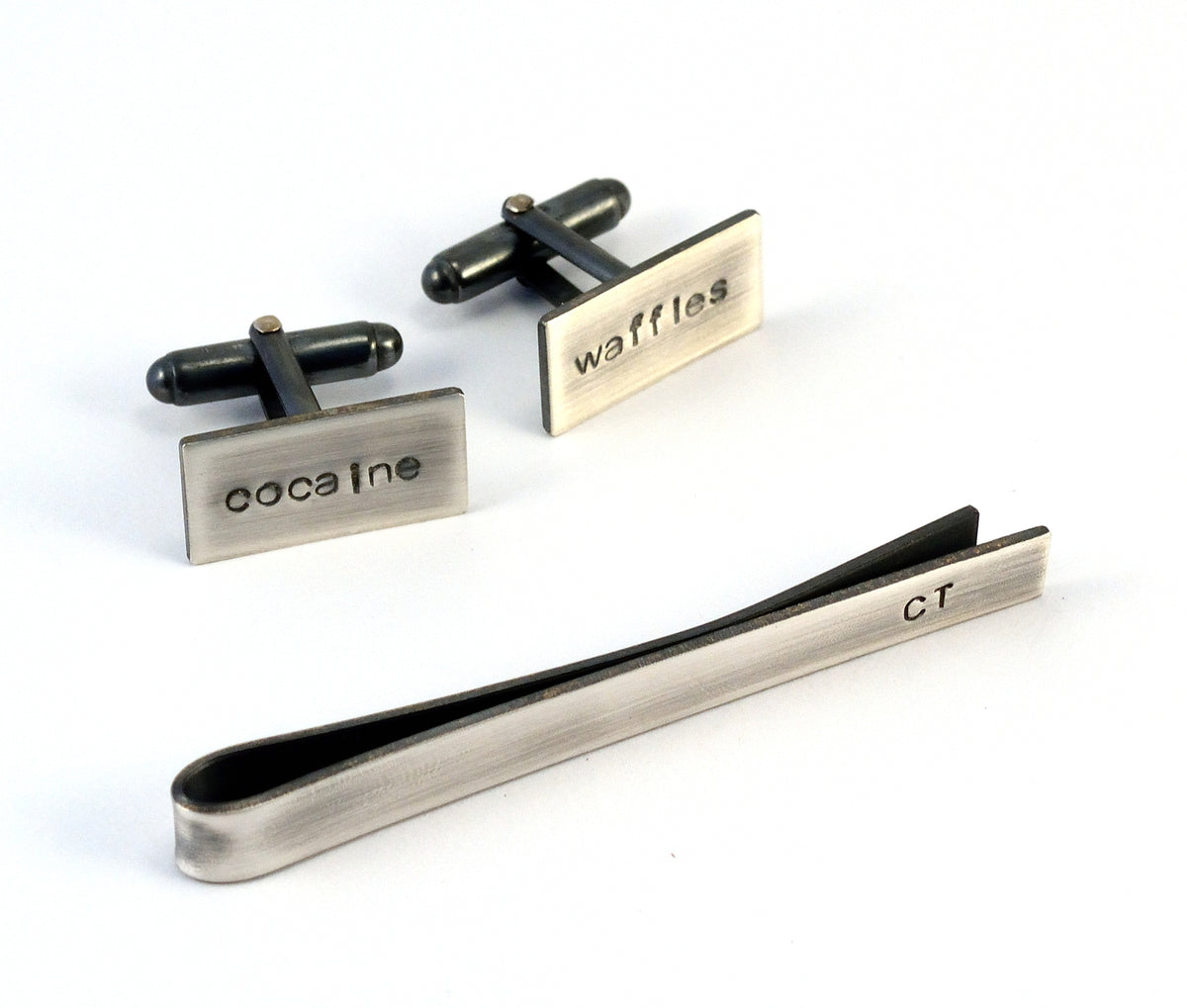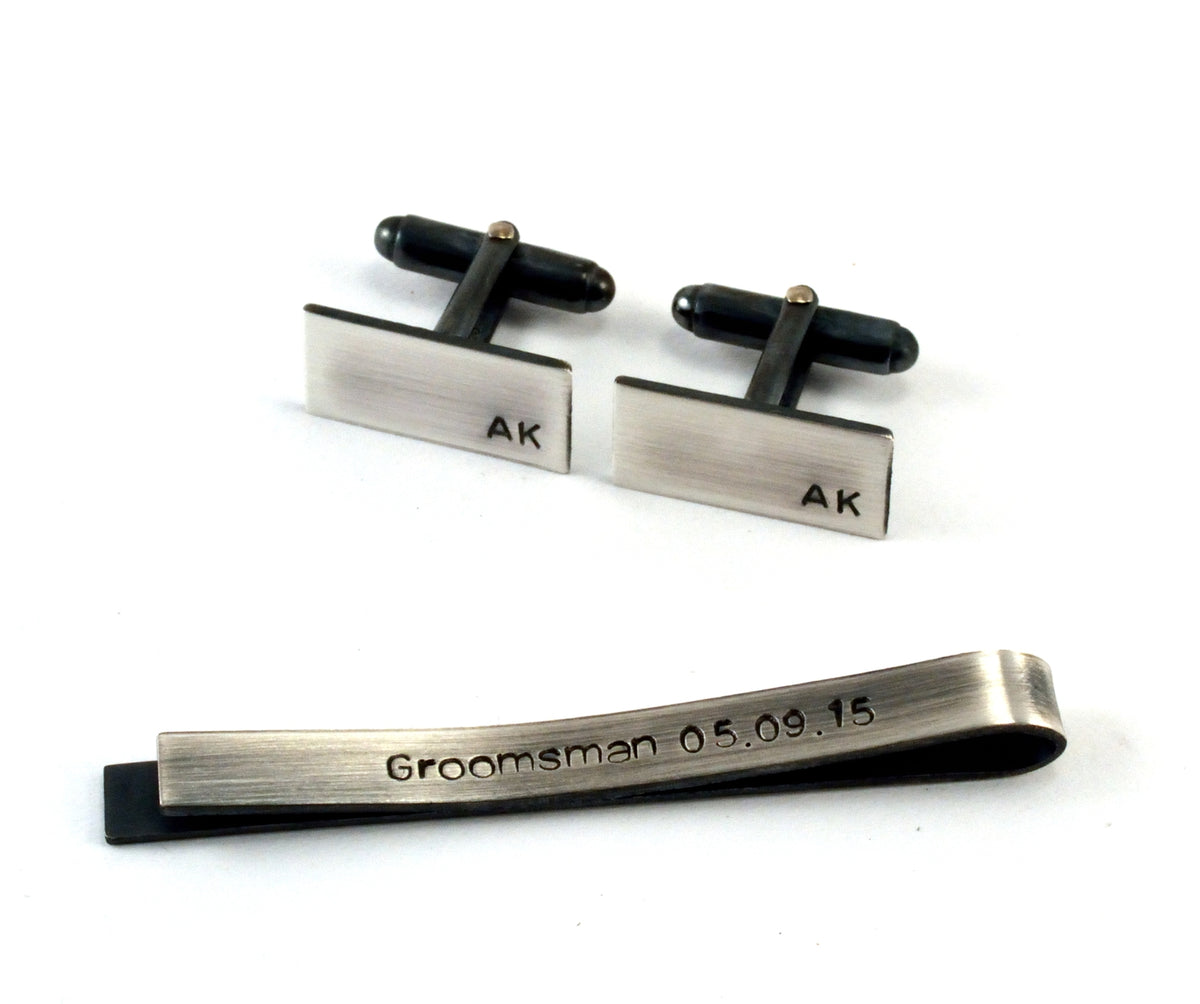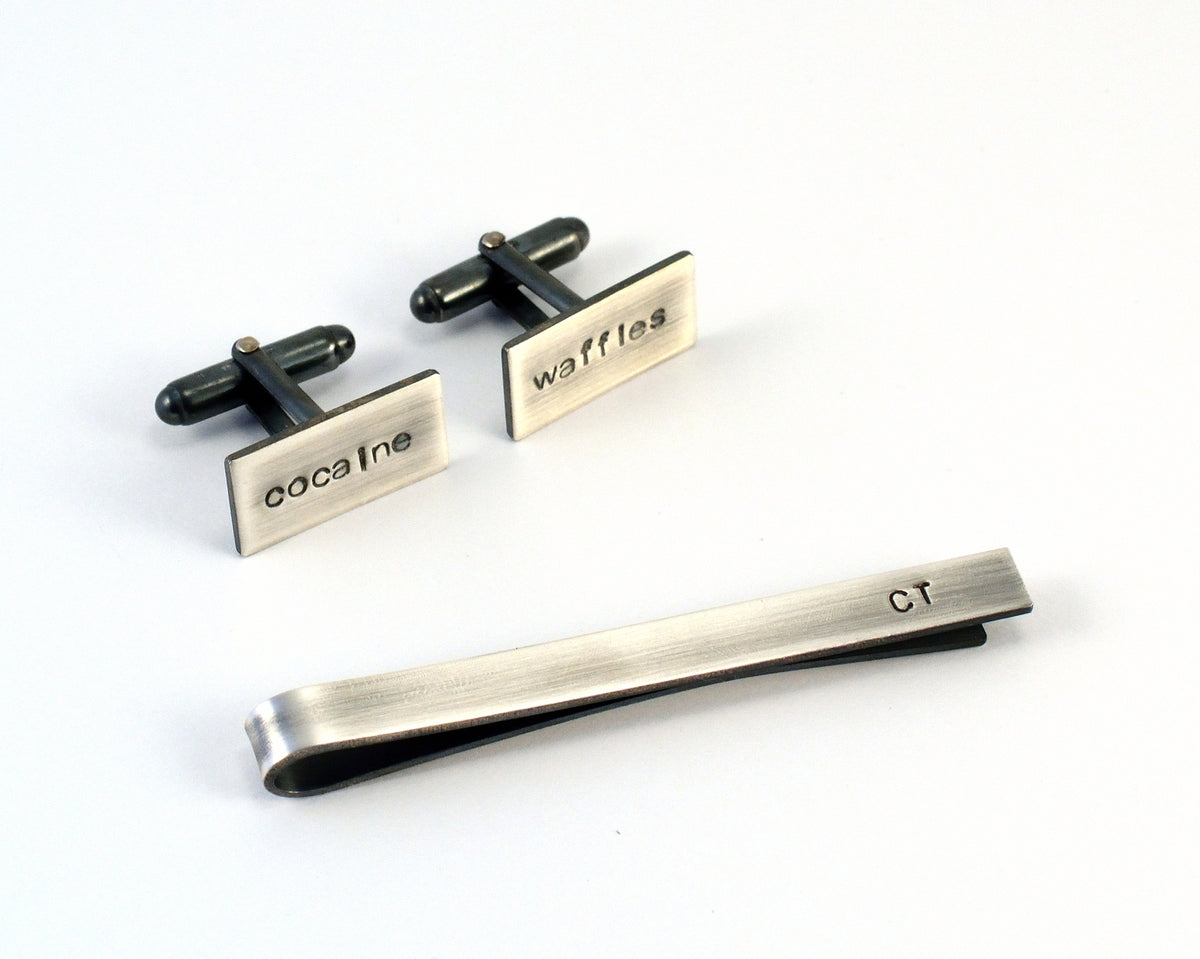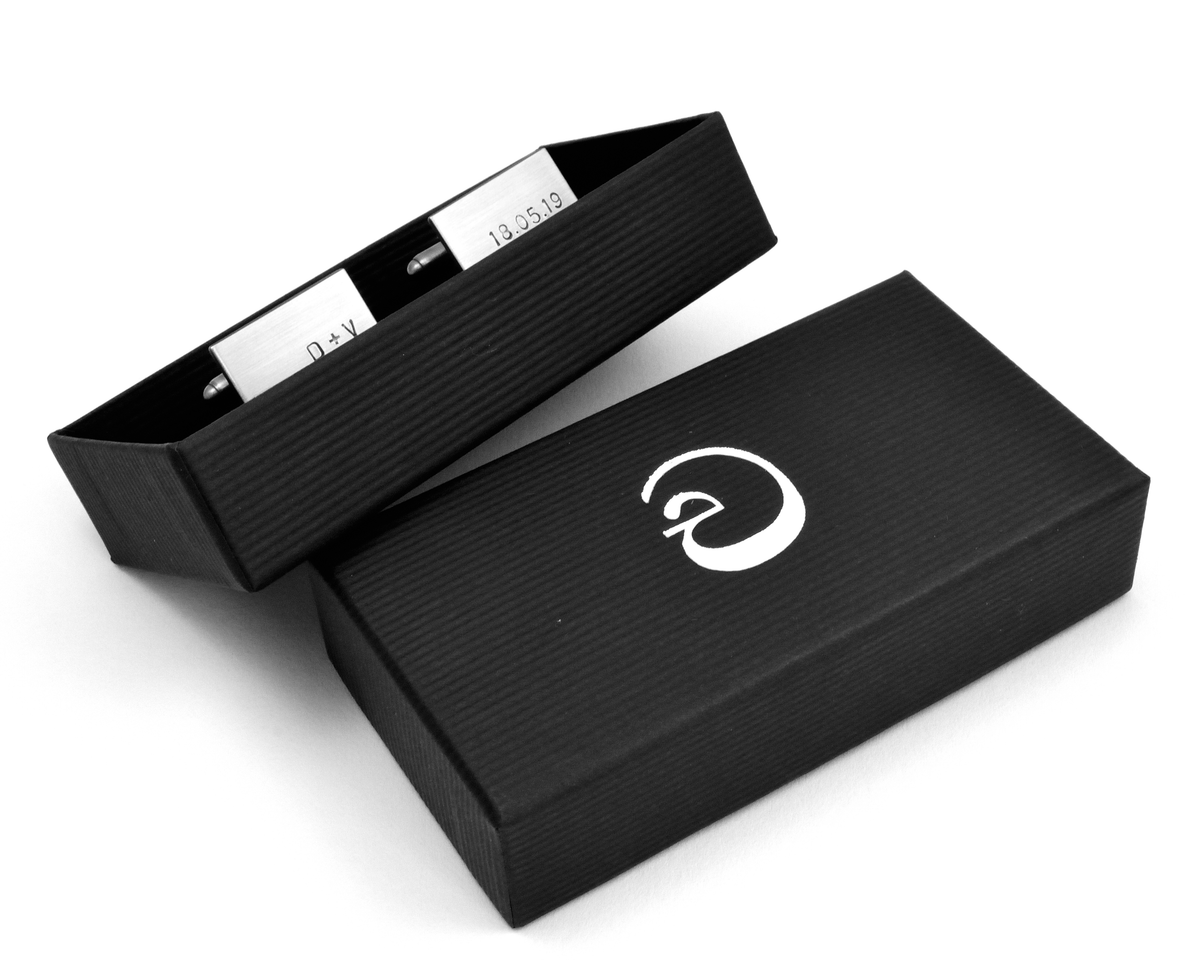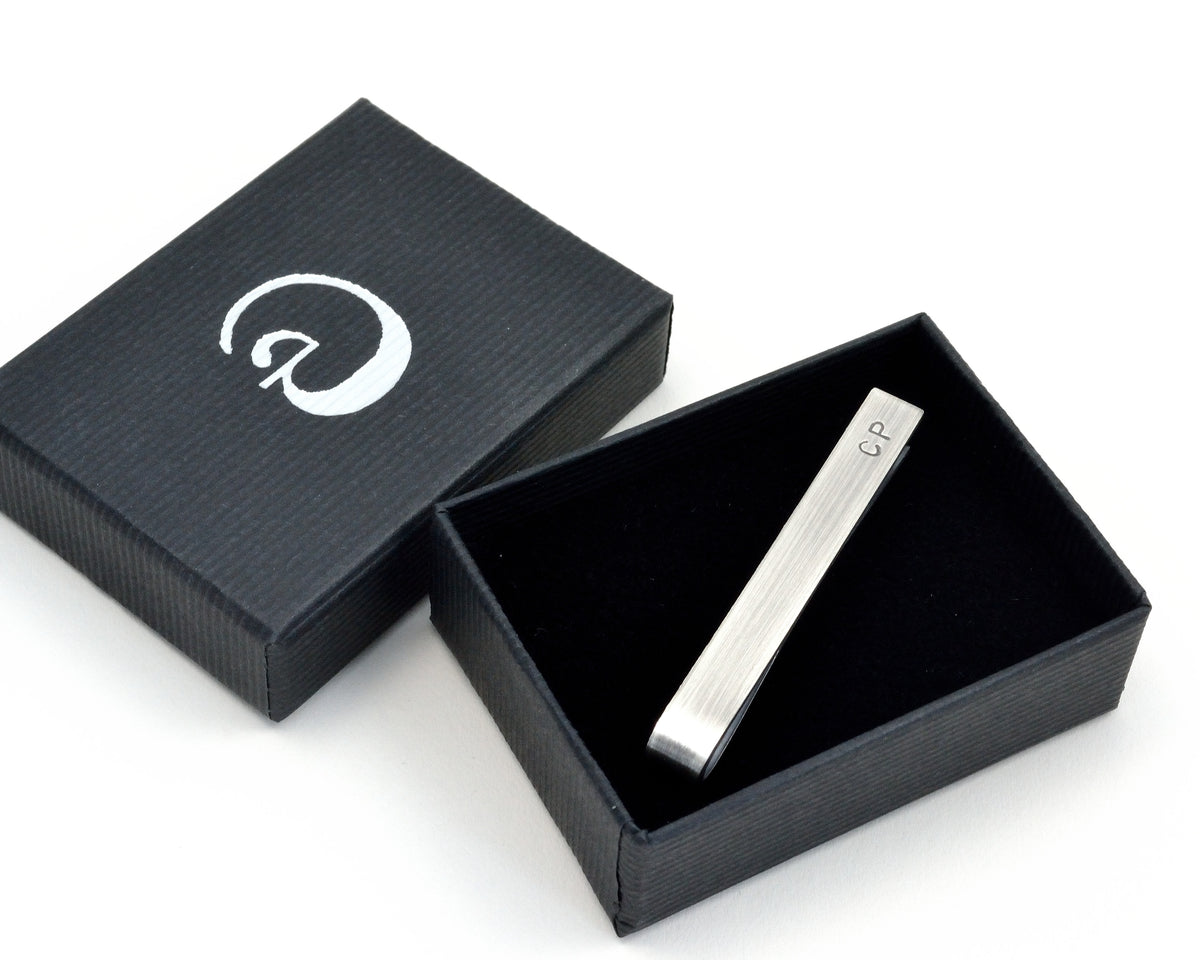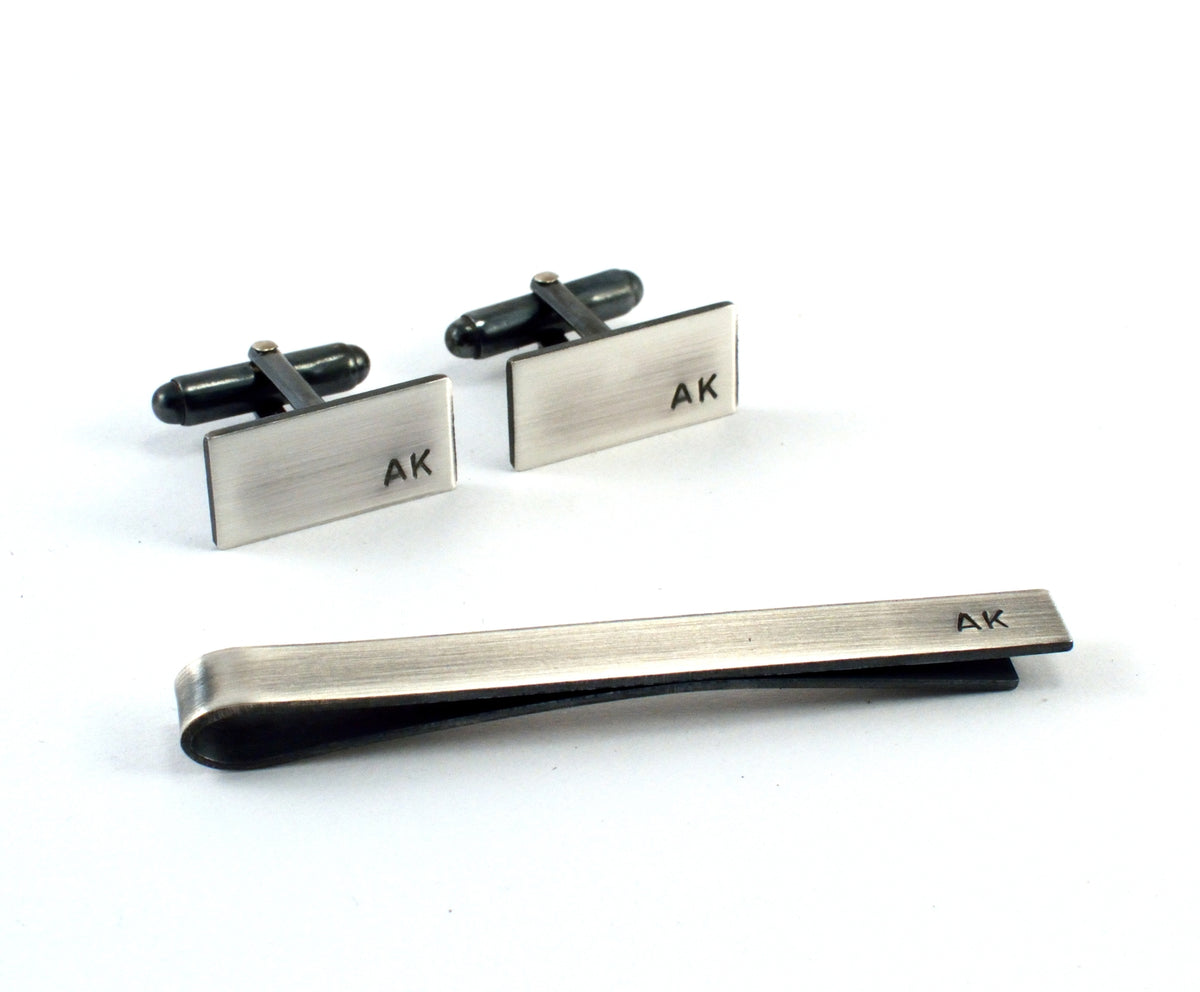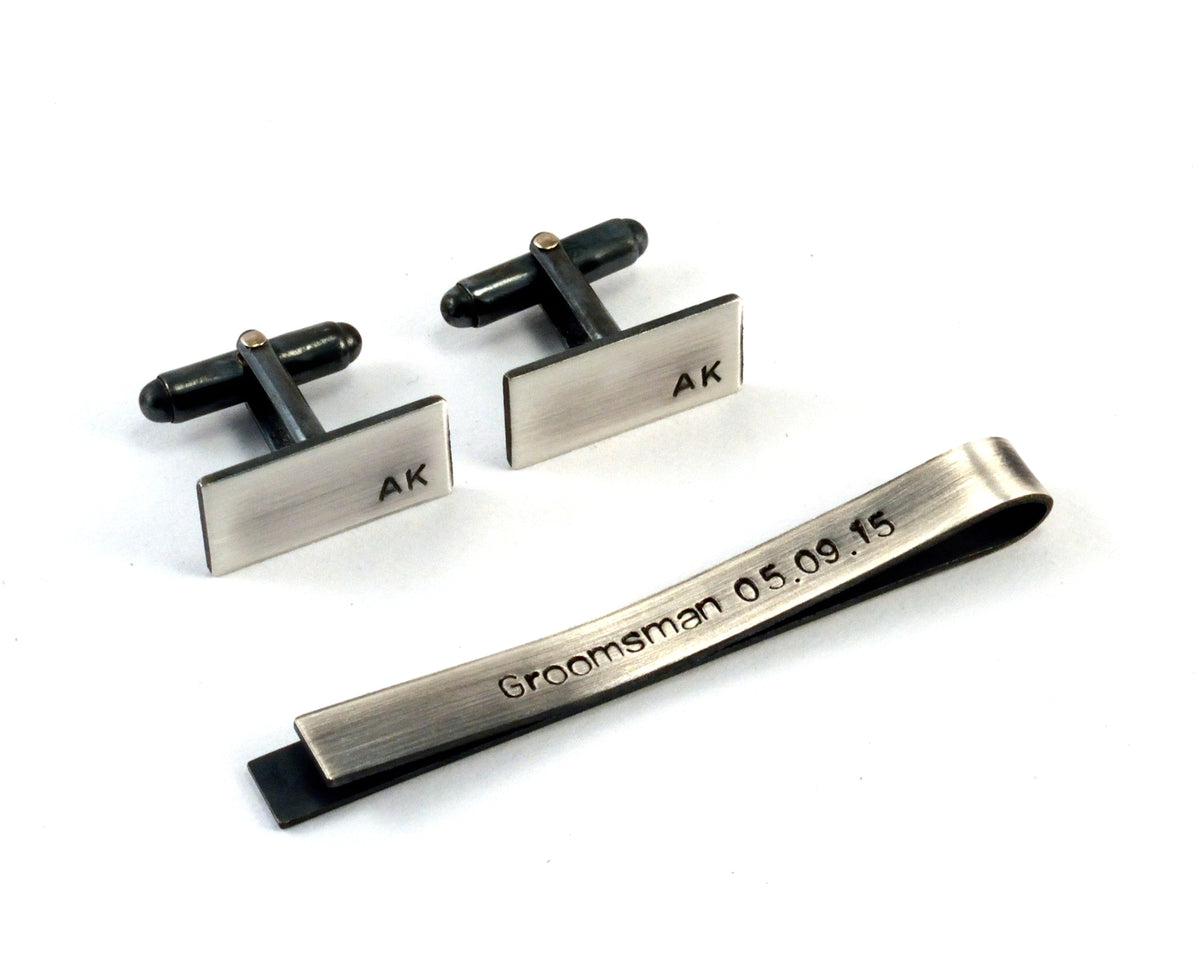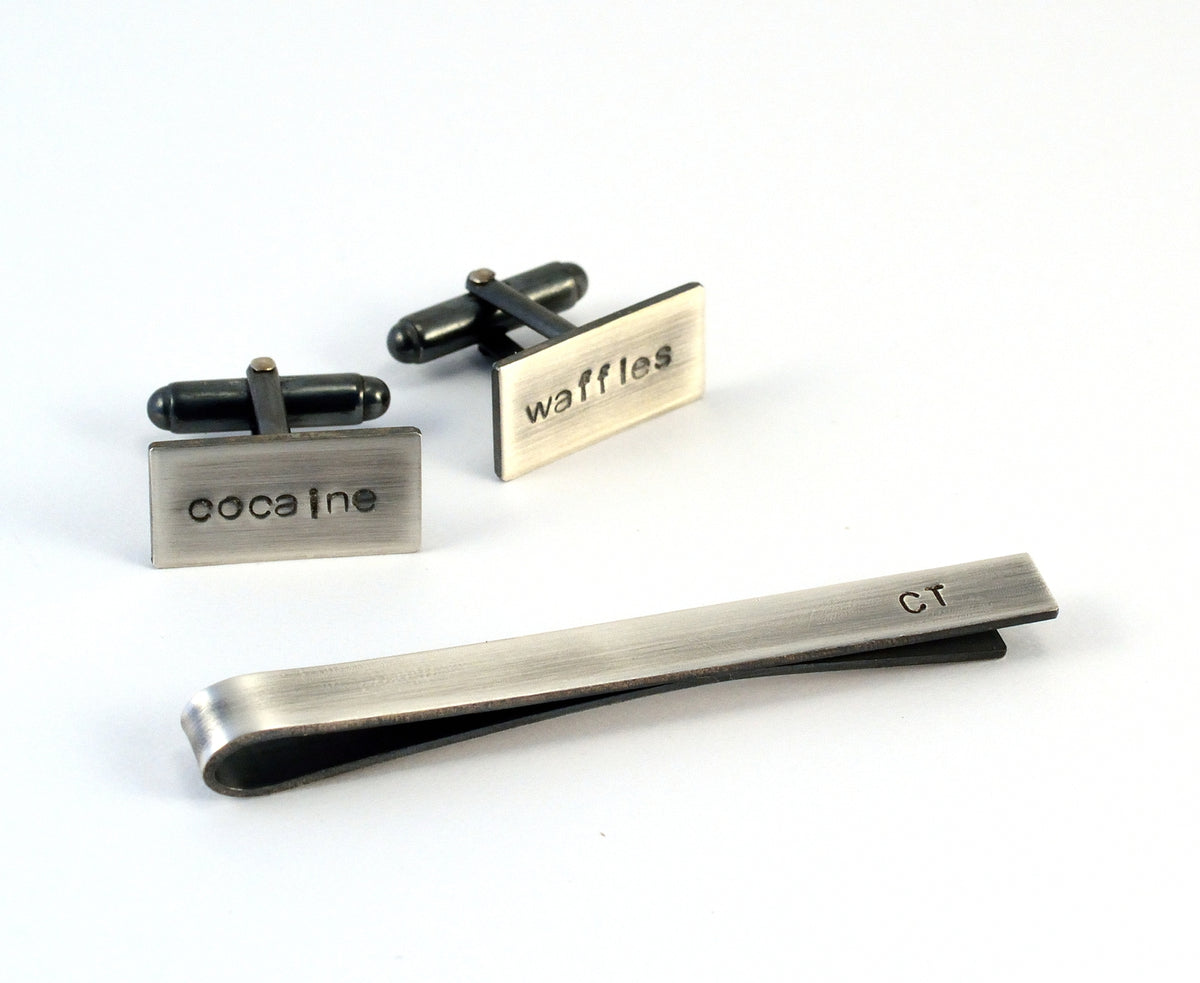 You can find reviews for other products here