Description
Gallery
Reviews
A small and subtle heart symbol adds a little romance to this antiqued Copper tie clip. Personalised on the back with your secret message for his eyes only!

Perfect for your groom on your wedding day.

Text on the back could be a short phrase, names, initials, dates, GPS coordinates, etc.

This listing is for the tie clip on its own. This is also available as a set with the personalised cufflinks shown. If you'd rather have initials / infinity symbol etc., the same design is available in the shop allowing for other text.

Our tie clips are available in three lengths to suit modern ties:
• 1.5 inch length suitable for Skinny ties
• 2 inch length suitable for Modern regular ties
• 2.5 inch length suitable for Traditional ties
Choose your tie clip length from the drop down list. All measure 1/4 inches wide.

The tie clip is oxidised to leave the heart (& any lettering on the back if specified) darker and with a lightly brushed finish.

Arrives elegantly boxed.

Your text:
Leave your custom text in the "Personalisation Text" box.
We suggest a maximum no. of 24 characters for the back of the Traditional tie clip and 14 for the back of the Skinny tie clip. Write the text exactly as you would like it stamped ensuring you use the correct case (UPPER or lowercase).
The following characters can be stamped:
A to Z
a to z
0 to 9
large heart shape, medium heart shape
! ? . " , ) # ( @ &, ', ° (degree sign), -, ∞, other simple accents & punctuation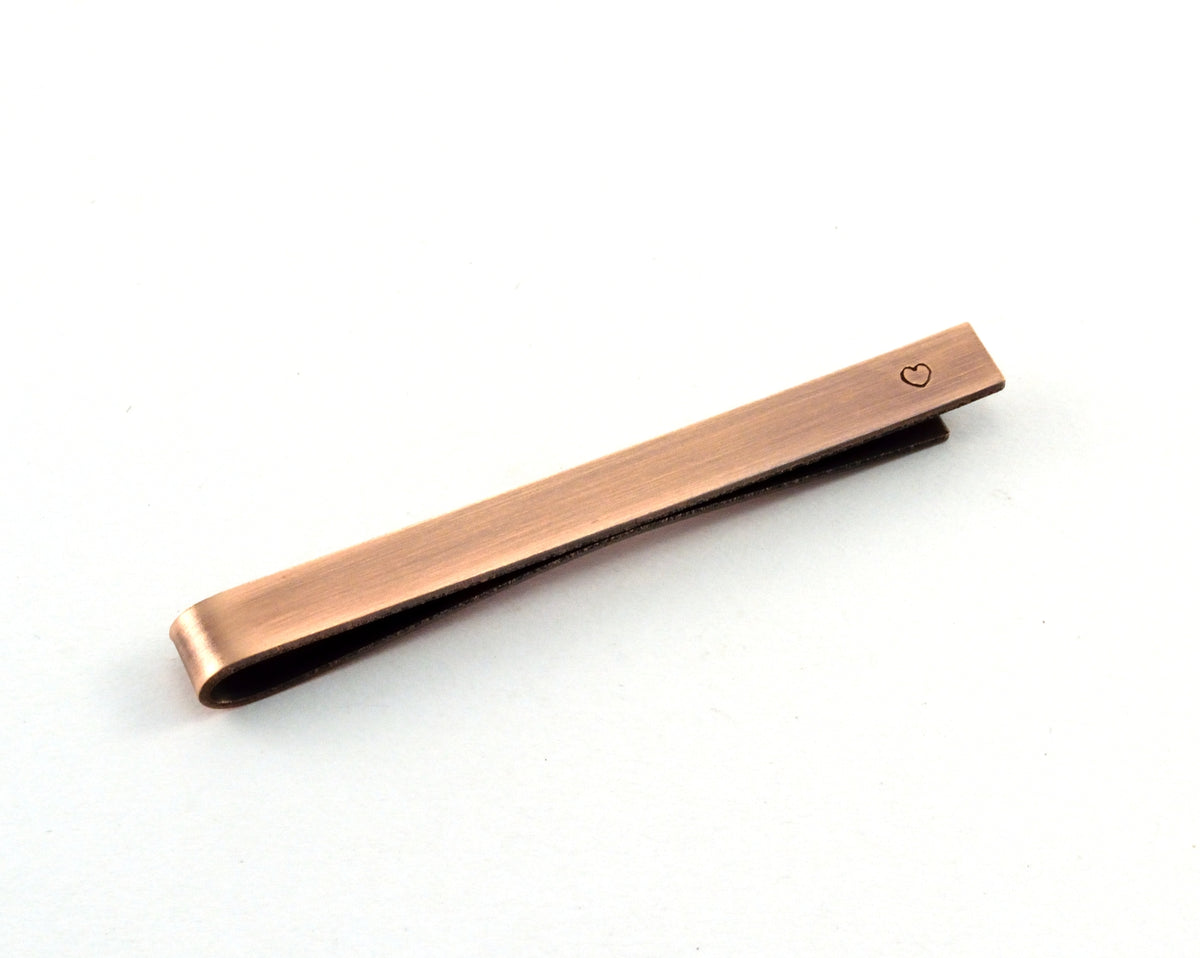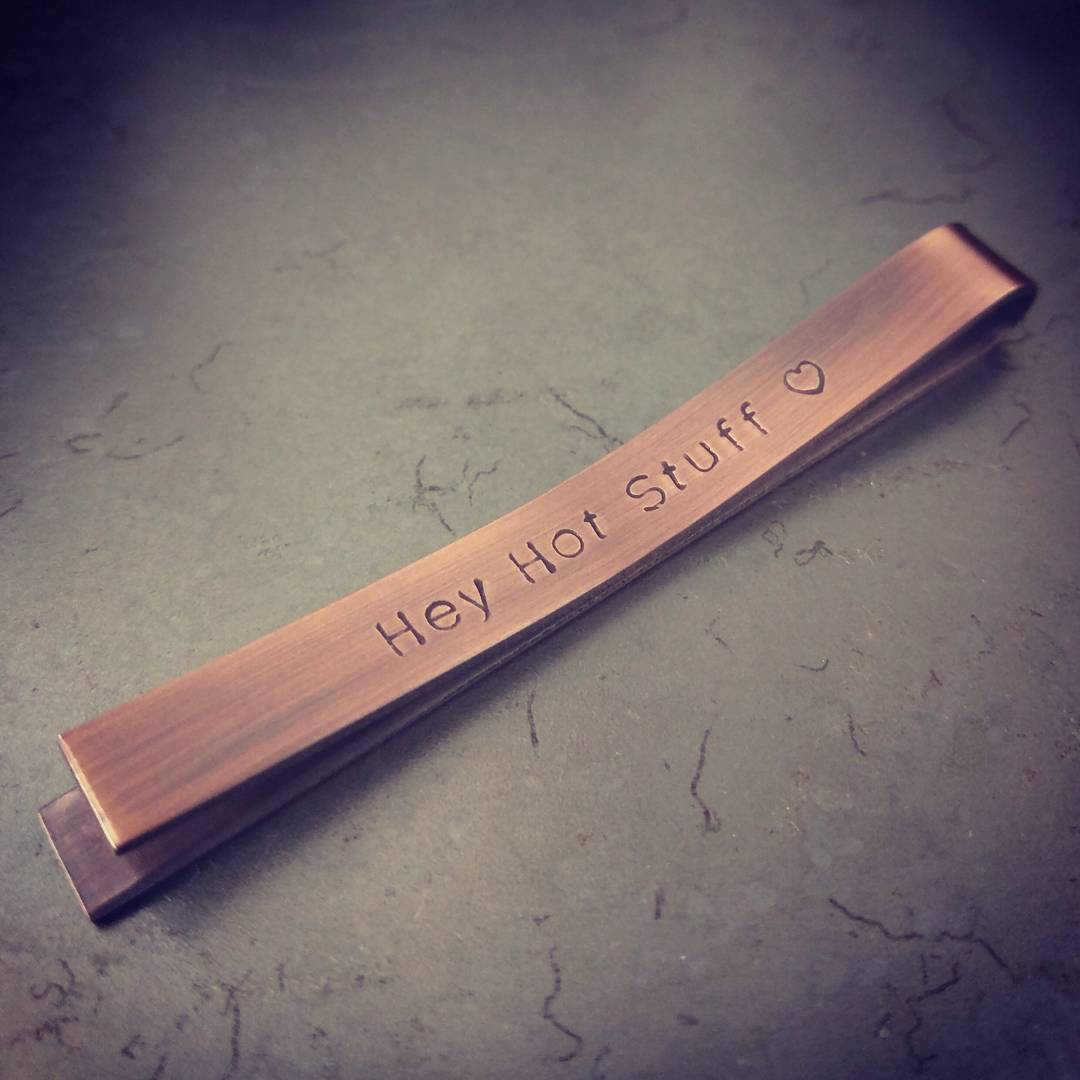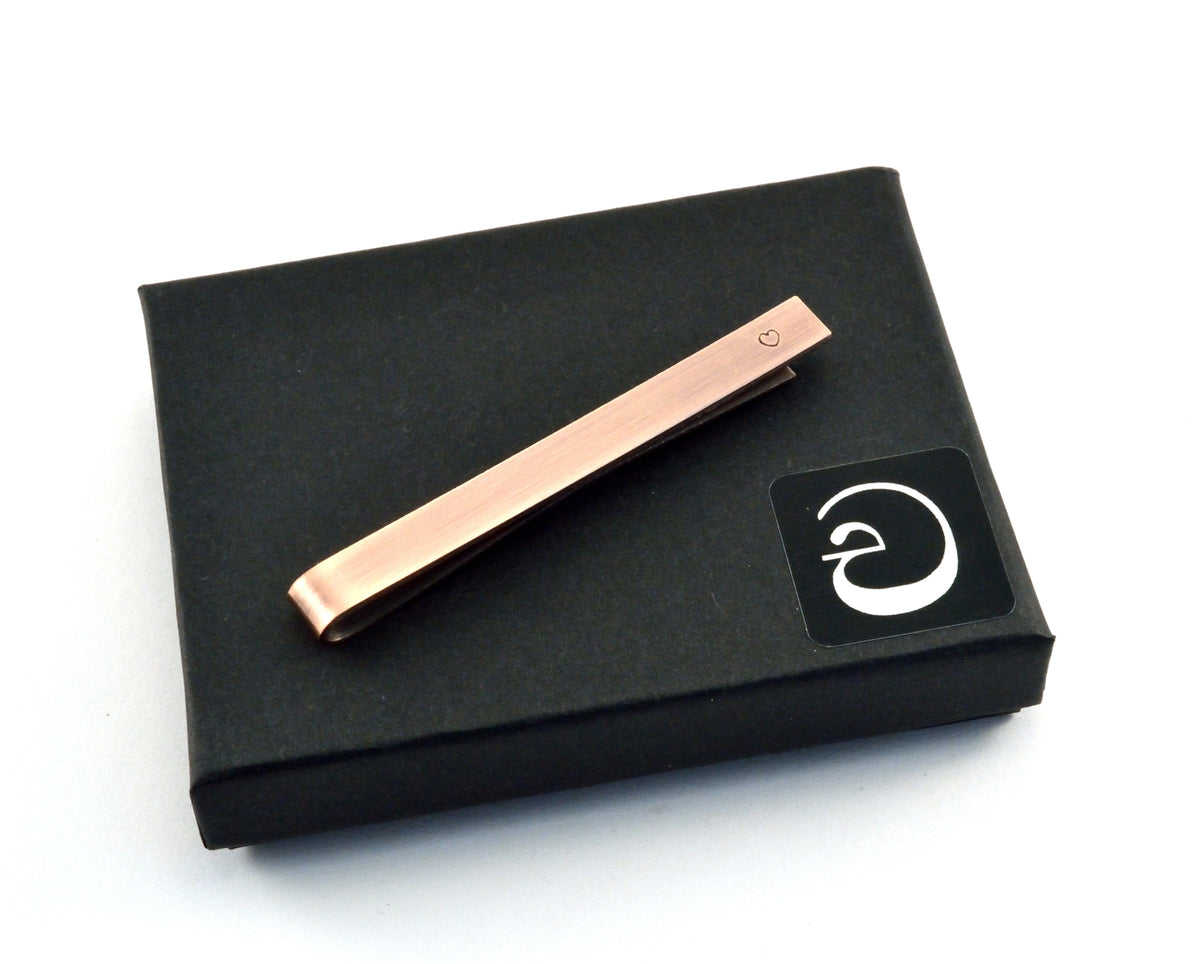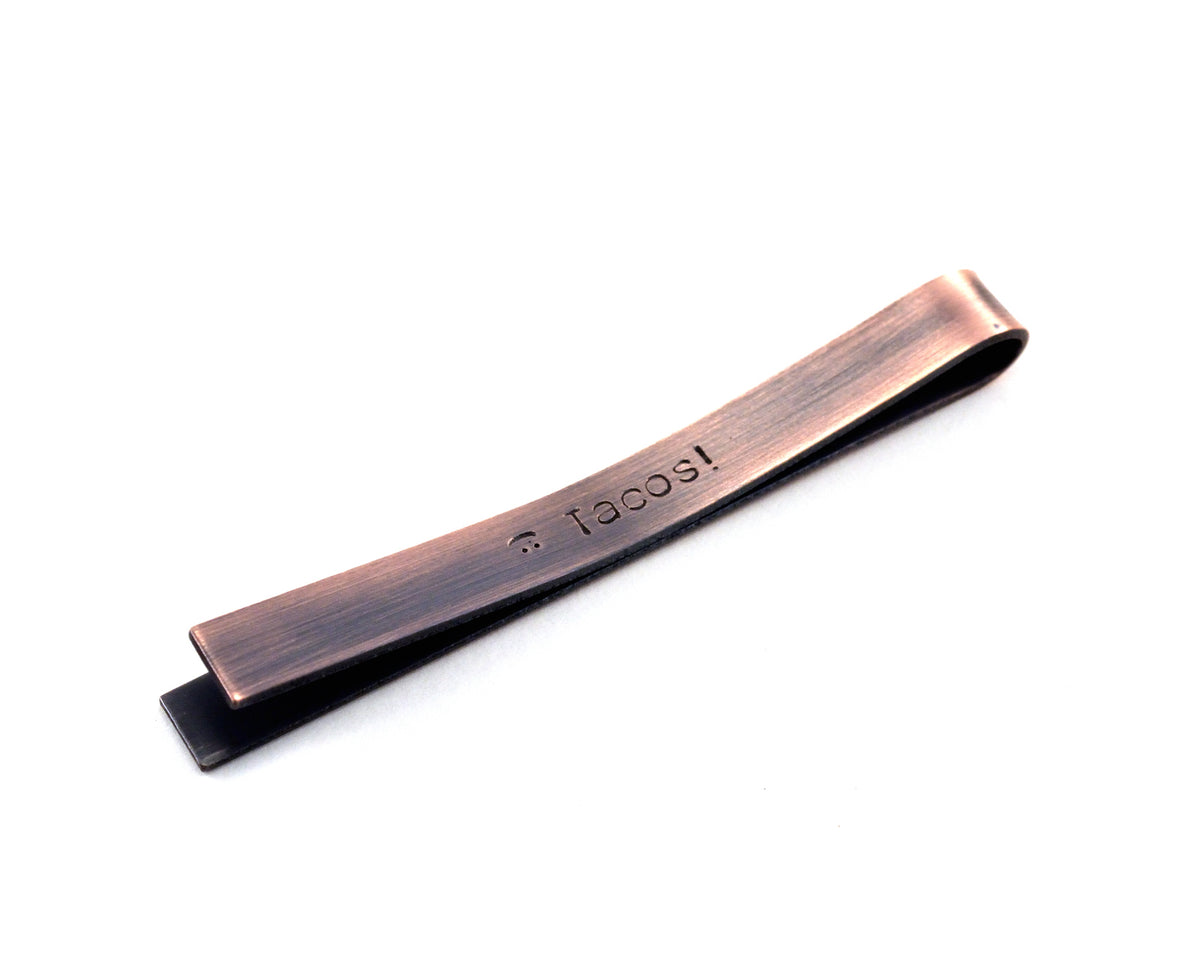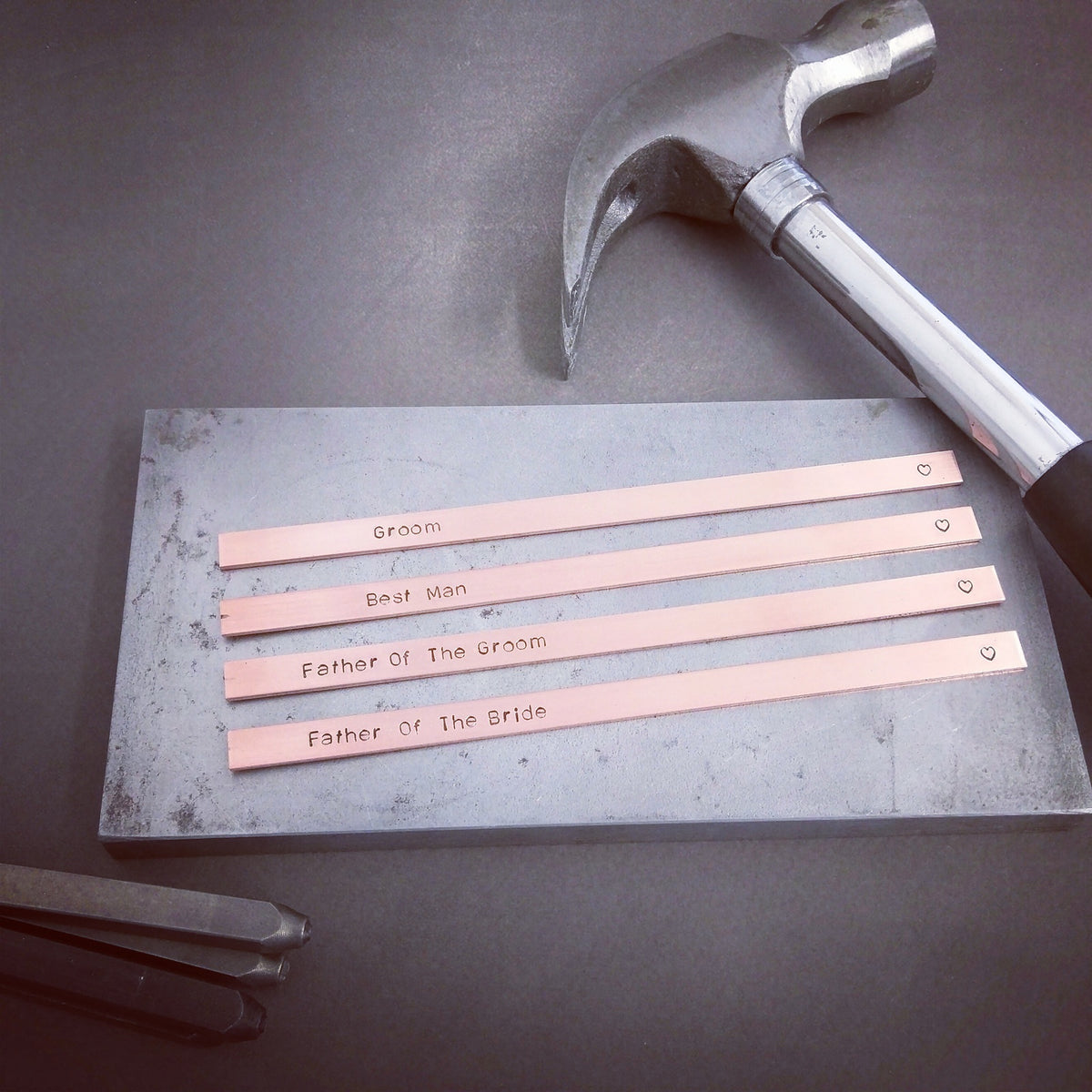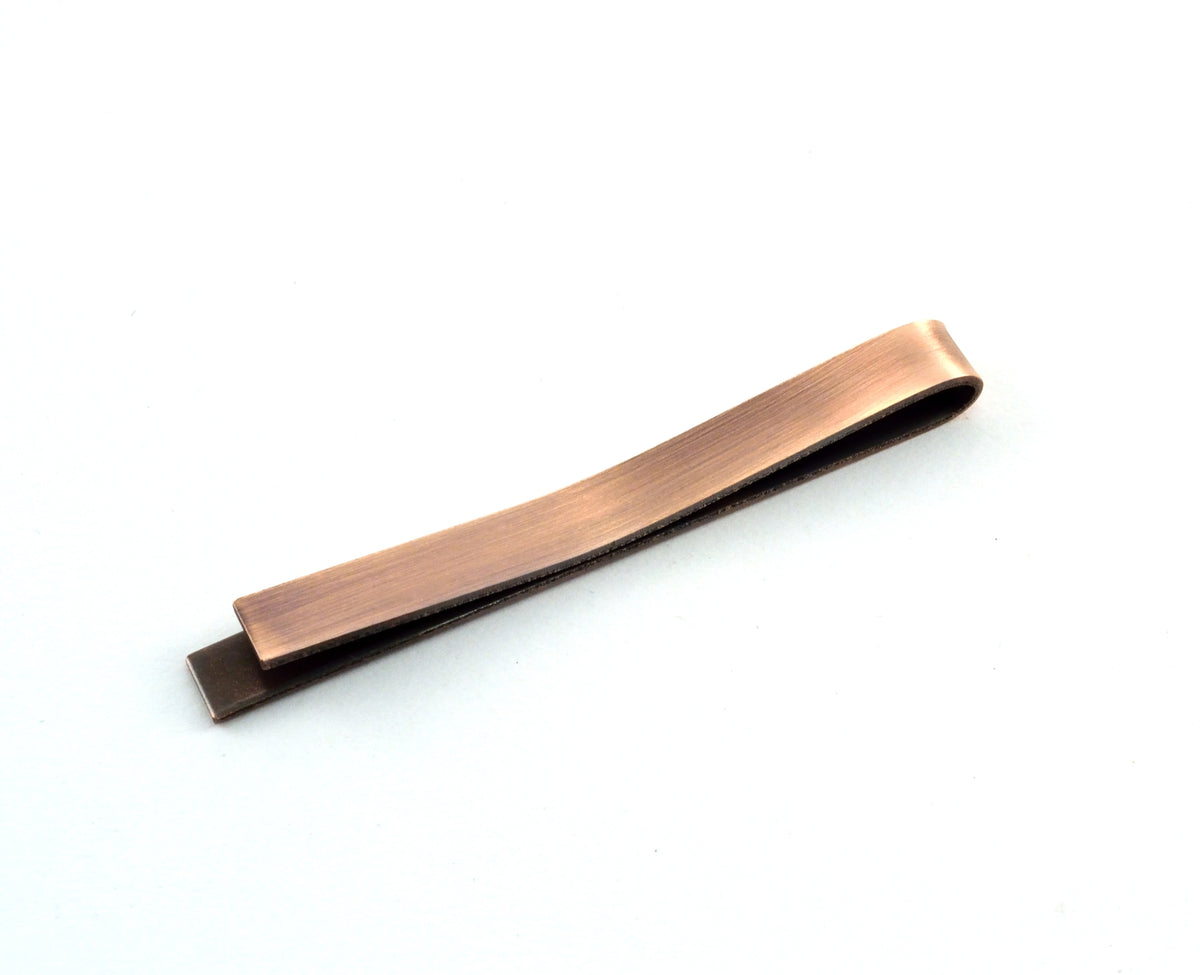 You can find reviews for other products here