Description
Gallery
Reviews
Acrylic and collage mixed media painting that really pops! Vibrant colours, texture and depth that can only be seen in the flesh. I'm not sure I want to paint flowers that actually look like flowers and these little buds are ever evolving. 

Signed on the back and finished with a UVLS (UV protective) Varnish.
Framed in an Obeche wood tray frame. 
Title: Watermelon
Size: 12 inch square
Framed size: approximately 13 1/3 inches square
Medium: Collage and mixed media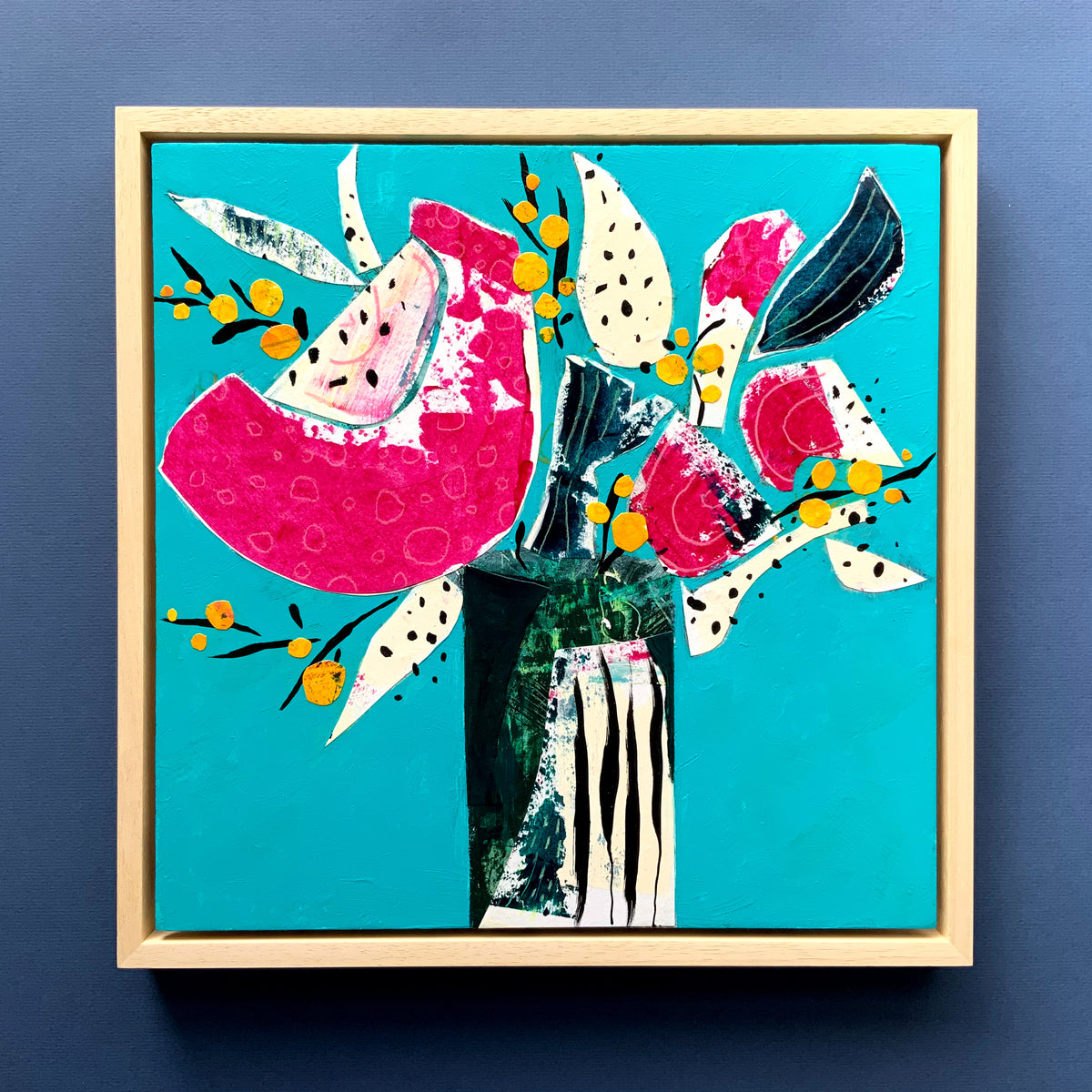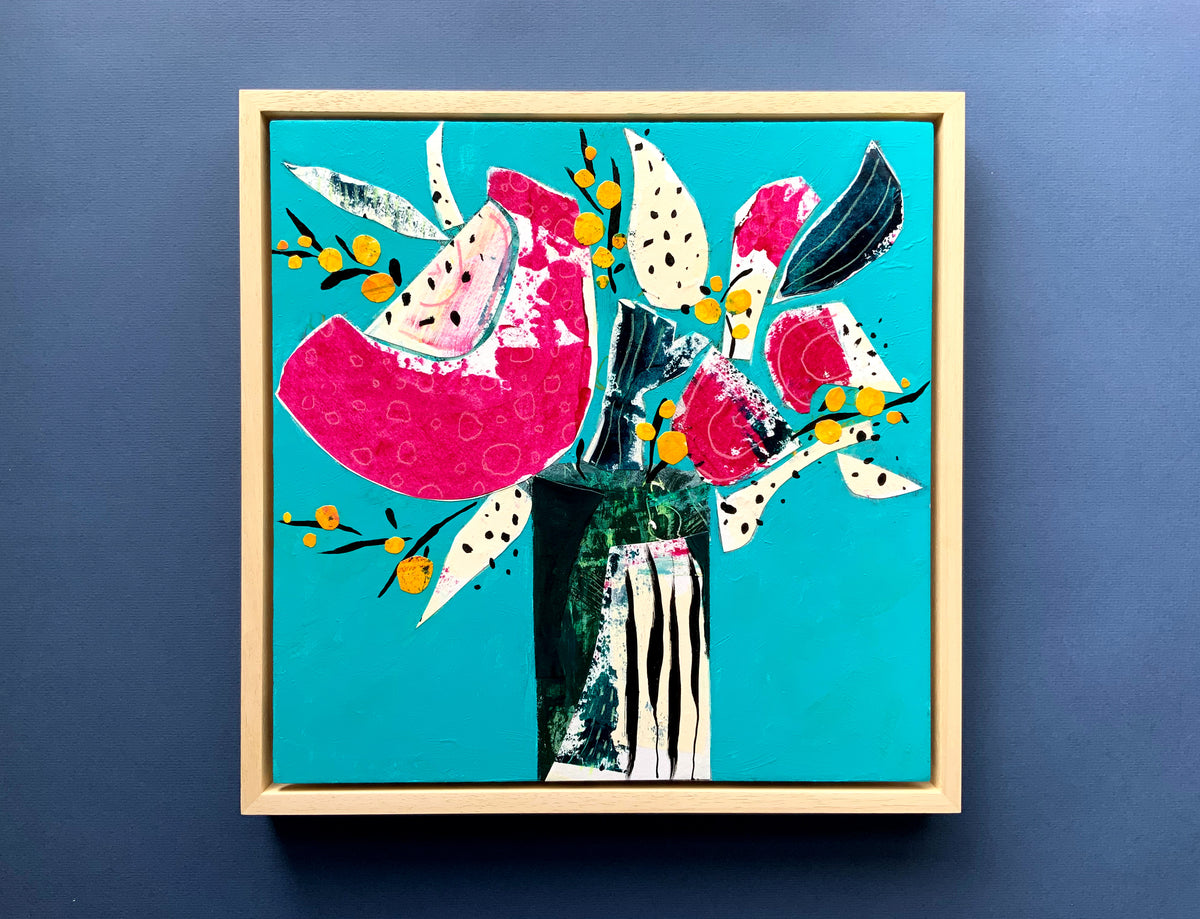 You can find reviews for other products here