Description
Gallery
Reviews
Keyhole cufflinks made with vintage brass escutcheons and old Copper pennies. Take a peek and you will see the young Queen (Elizabeth II) in profile.

These are composed from old pennies, tiny nuts & bolts and genuine vintage escutcheons. The cufflinks are finished with antiqued Brass shanks which are soldered at the back.

The cufflinks measure 20mm in diameter. I also make these with new pennies showing the Queen at an older age.

Perfect gift for a Monarchist, lover of the British Royal family or Steampunk or Victorian enthusiast.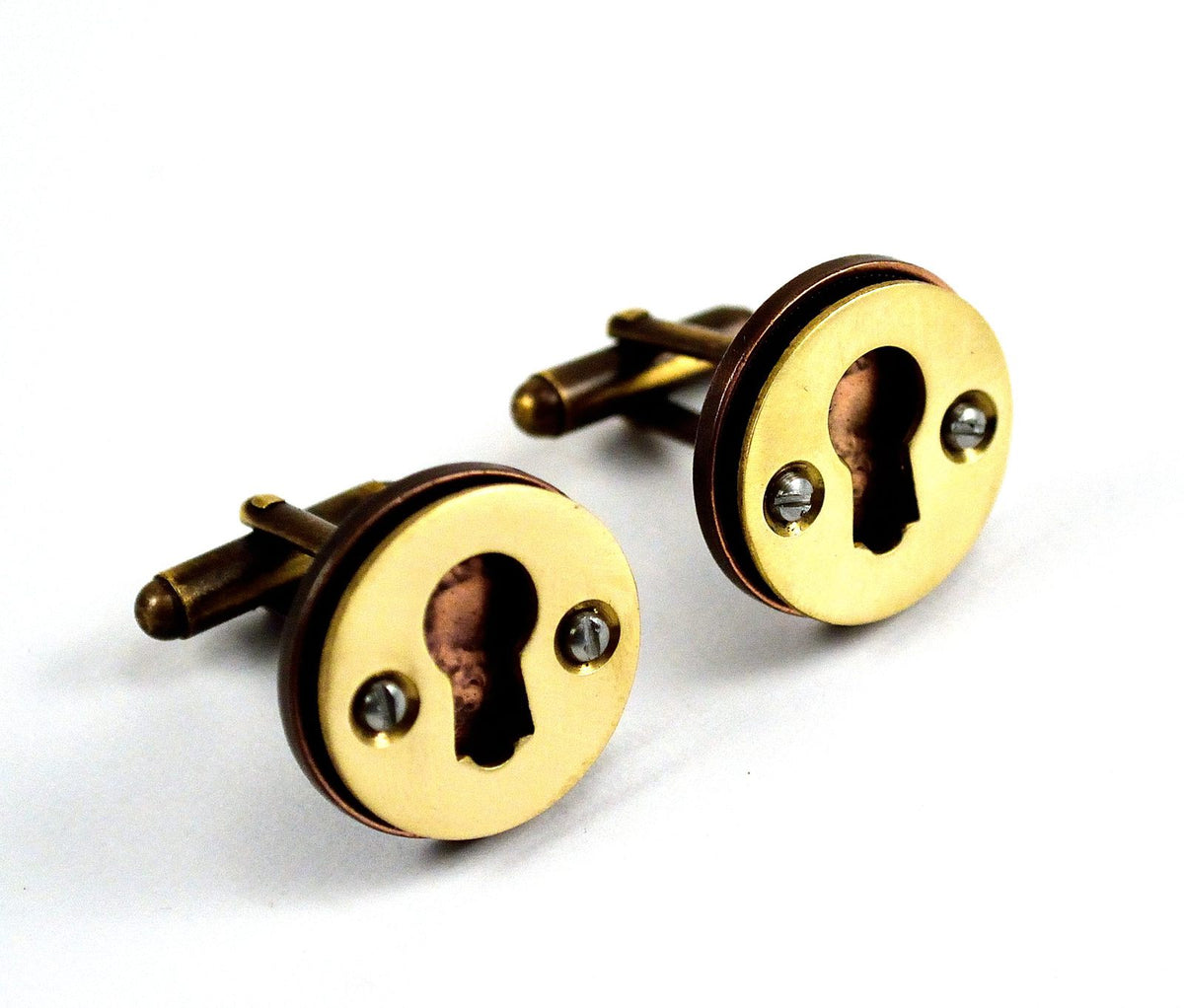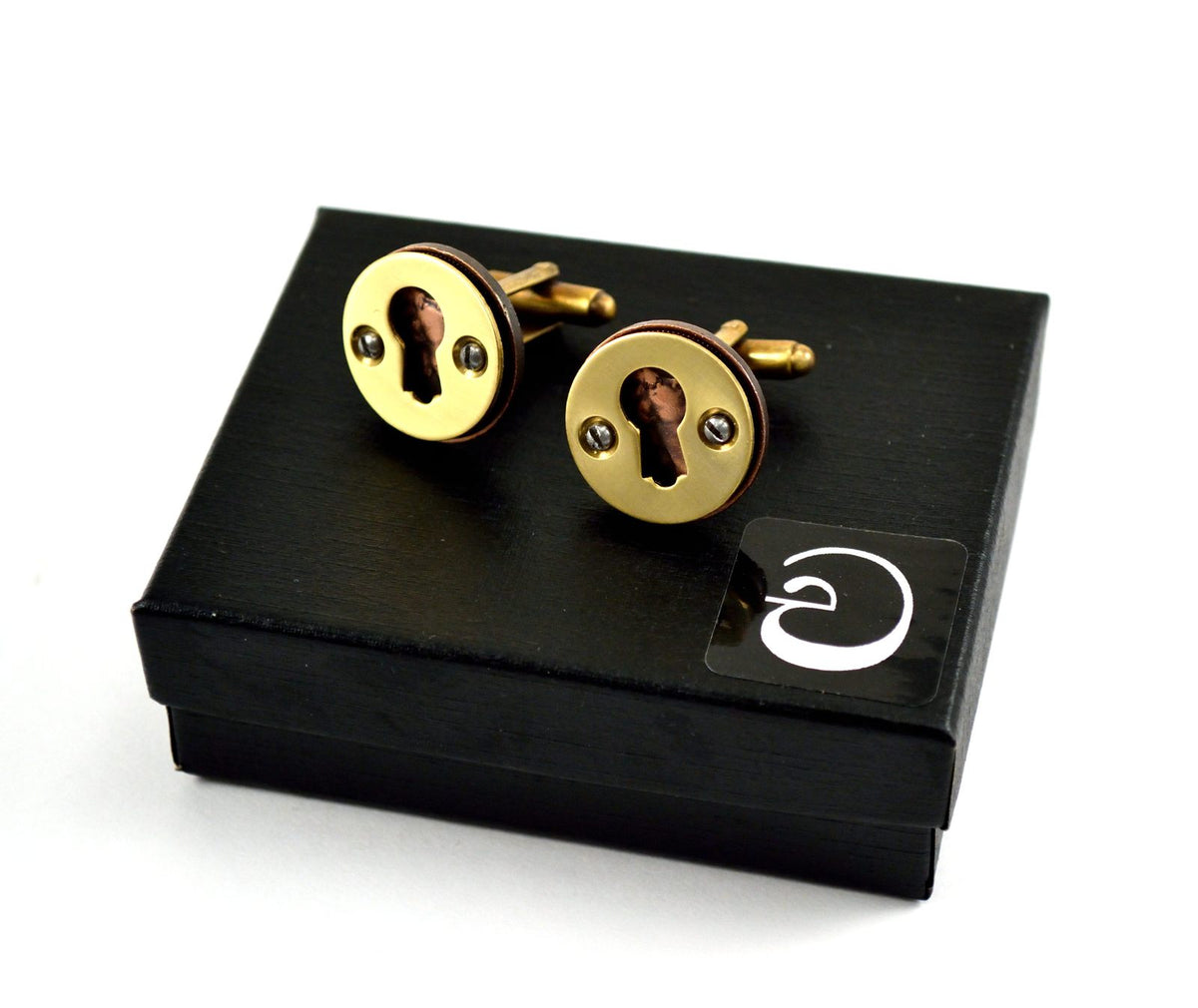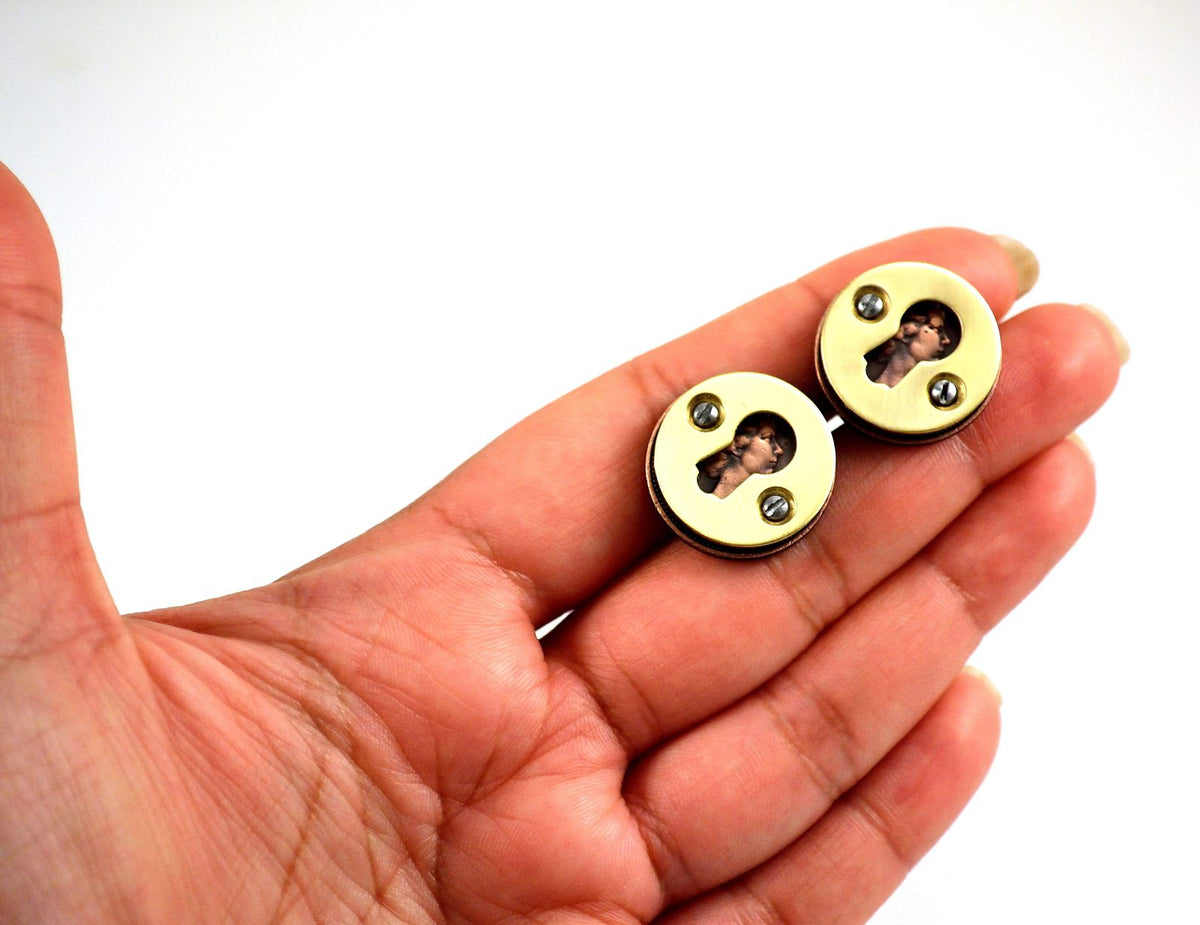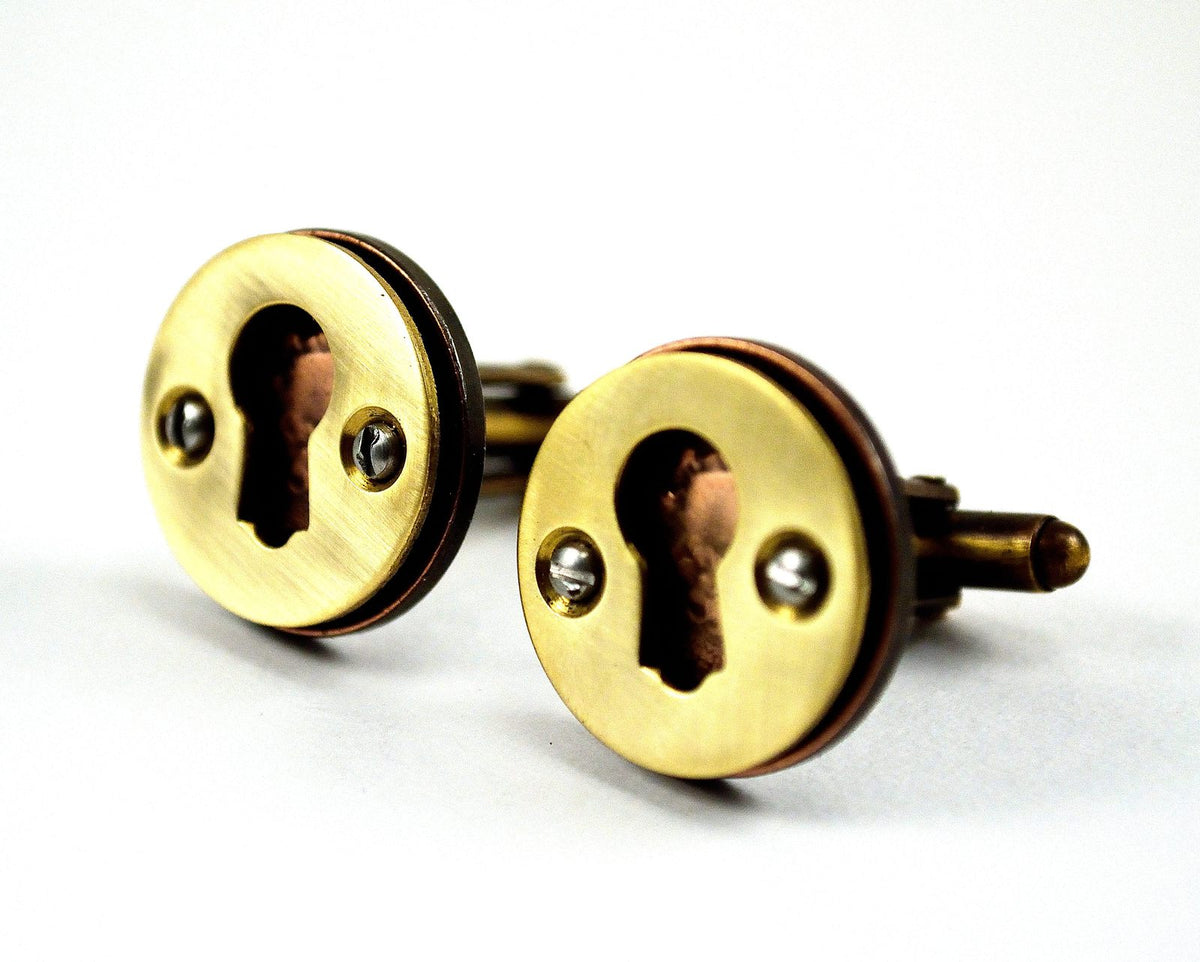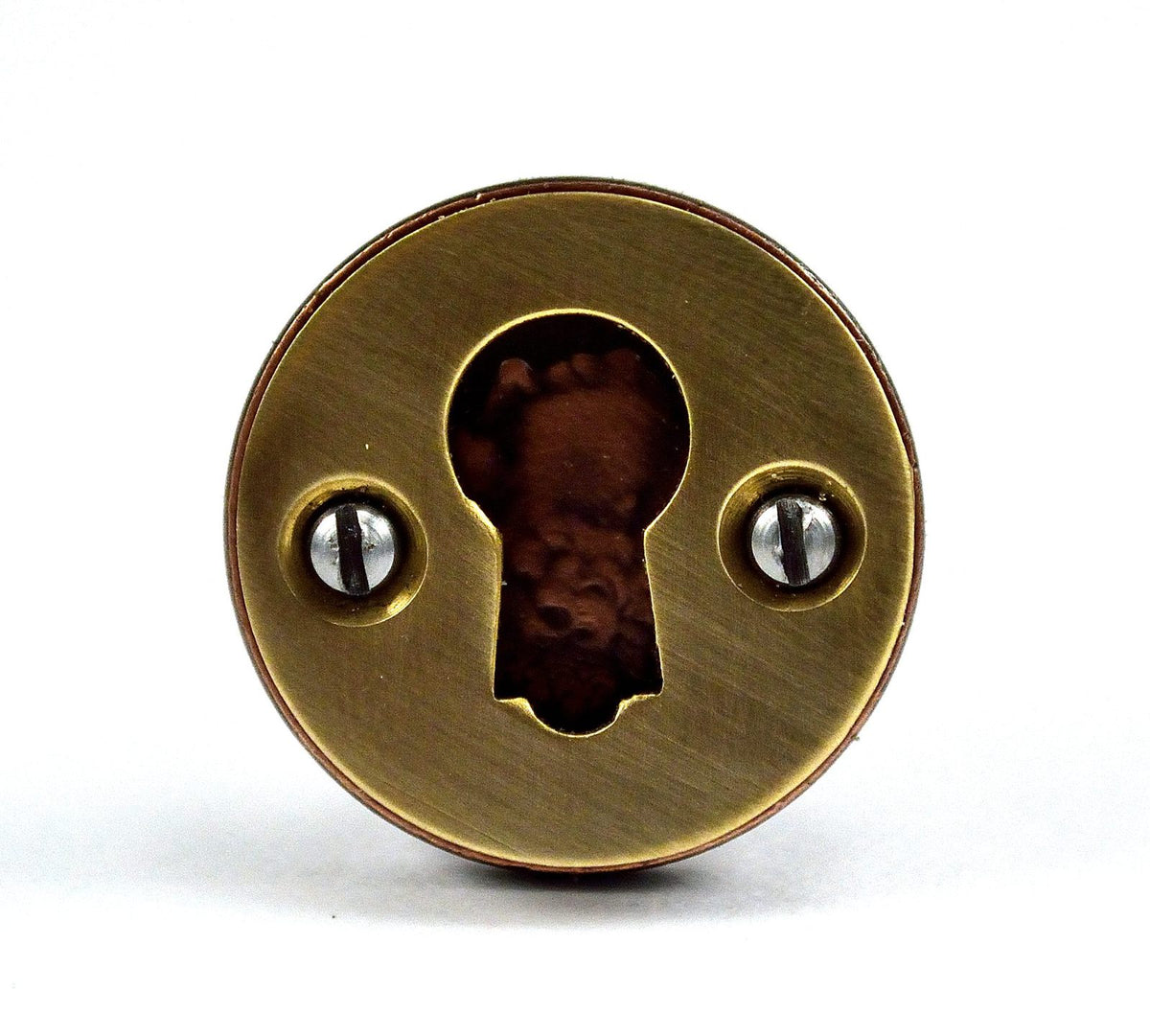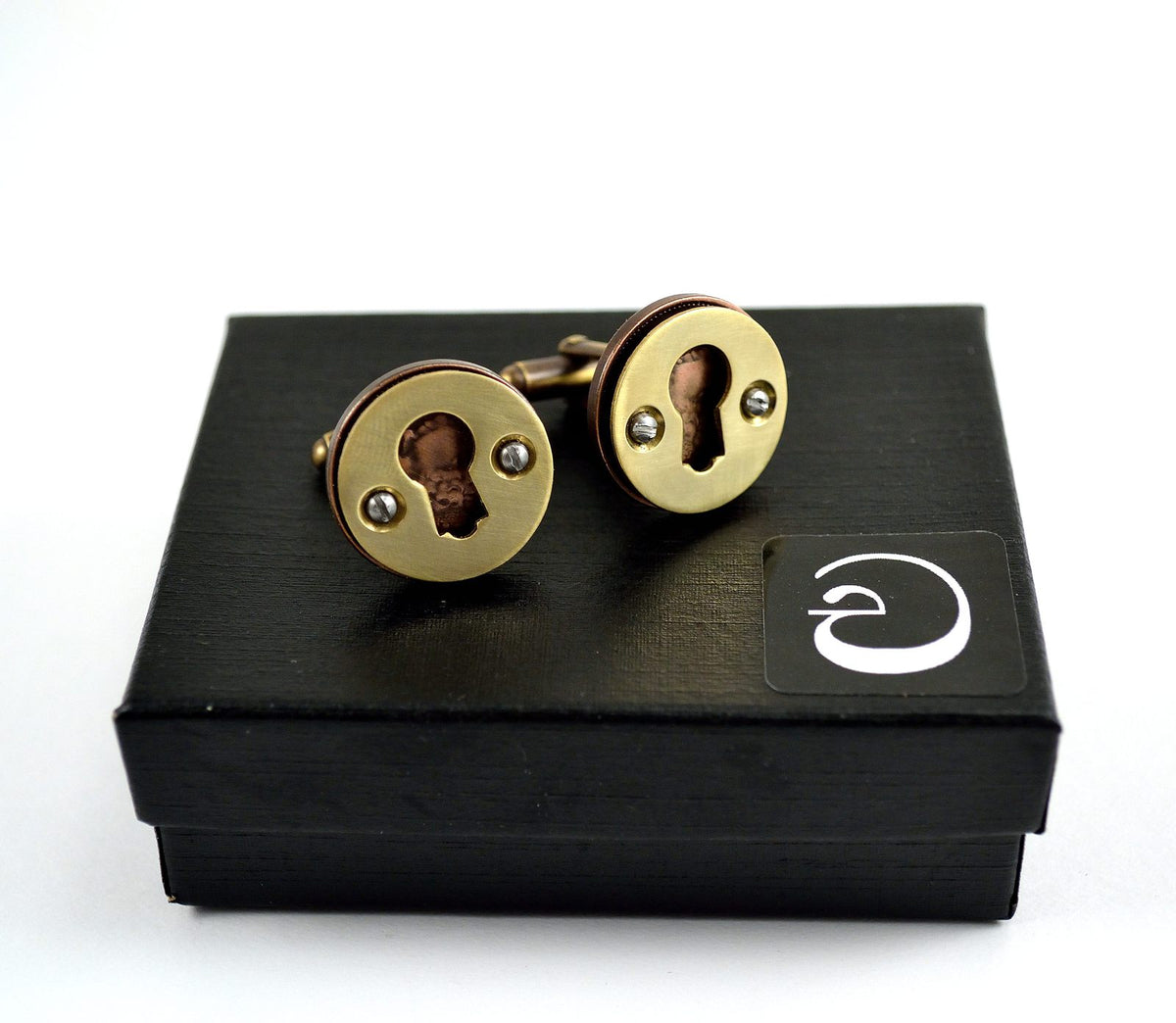 You can find reviews for other products here