Description
Gallery
Reviews
Brass tie pin customised with your personal text. This may be customised on both the front and the back. Perfect for initials on the front and dates/GPS coordinates or a personal message on the back. A wonderful keepsake for your wedding party which they can use forever.

The tie pin is shown in a polished matte brass.
Also available in other finishes (including antiqued Brass) and other metals; and as a set with matching cuff links.

This measures roughly 1/4 inches wide and is available in 3 lengths to suit modern tie sizes:
• 1.5 inch length suitable for Skinny ties
• 2 inch length suitable for Modern regular ties
• 2.5 inch length suitable for Traditional ties
Choose your tie pin length from the drop down list.

Arrives boxed.

Your text:
Leave your custom text in 'Personalisation Text' box. Alternatively, message us any time. Write the text exactly as you would like it stamped including the correct case (UPPER/lowercase). The following characters can be stamped:
A to Z
a to z
0 to 9
large heart shape, medium heart shape, tiny heart shape
! ? . " , ) # ( @ &, ', ° (degree sign), -, ∞, other simple accents & punctuation
We suggest limiting the text to:
Tie pin front: Up to 24 characters for 2.5" length / 20 for 2" / 16 for 1.5"
Tie pin back: Up to 24 characters for 2.5" length / 20 for 2" / 16 for 1.5"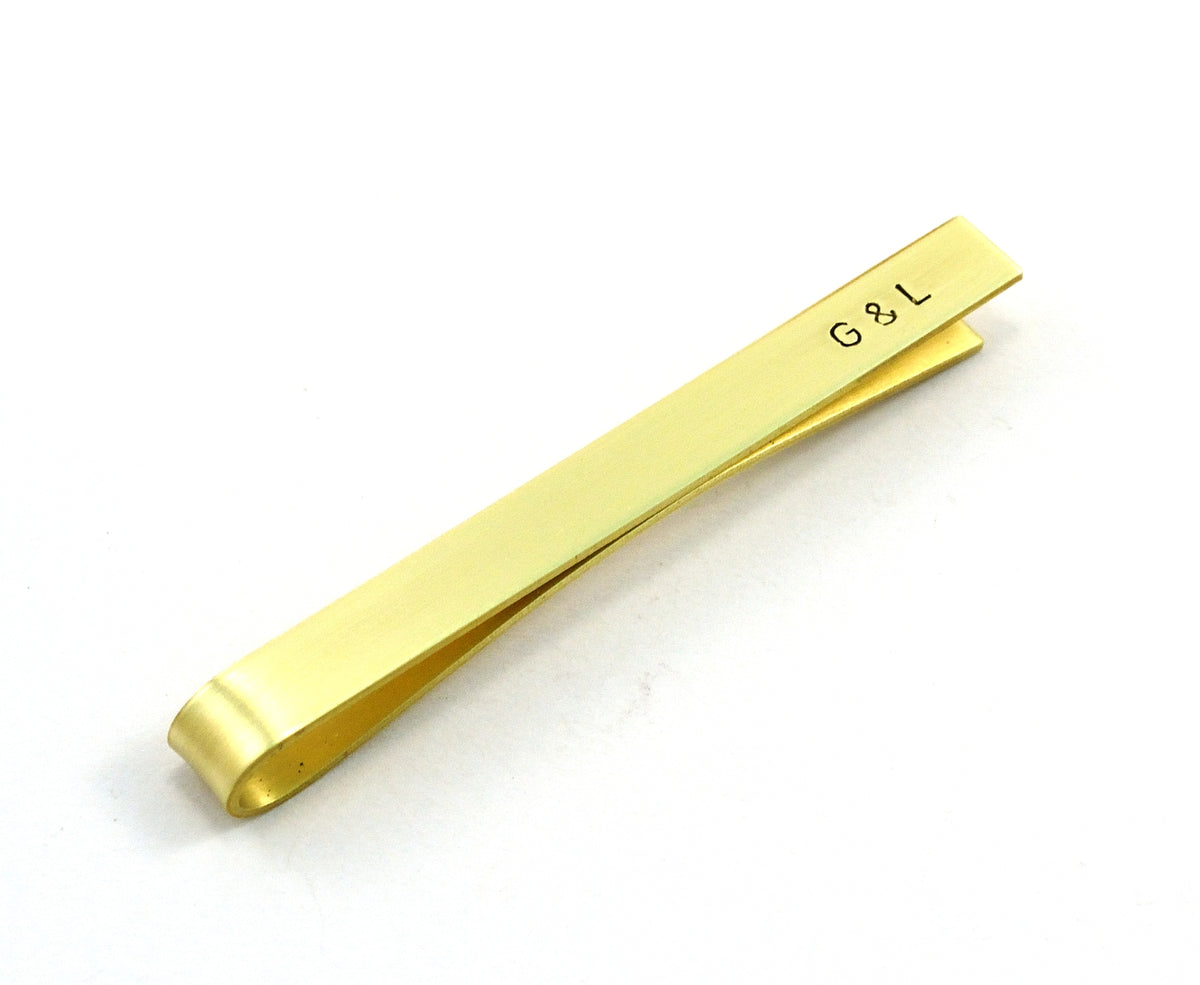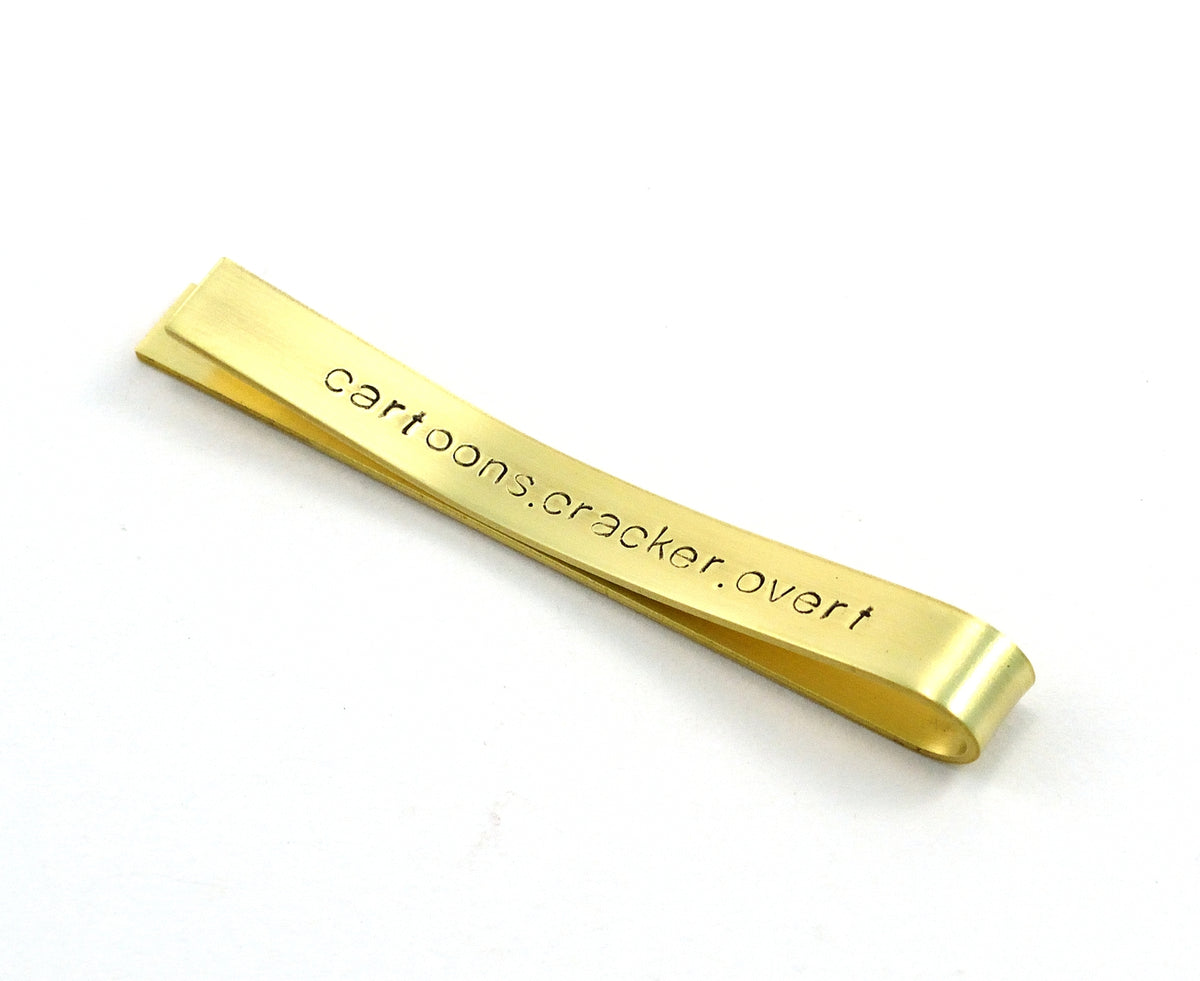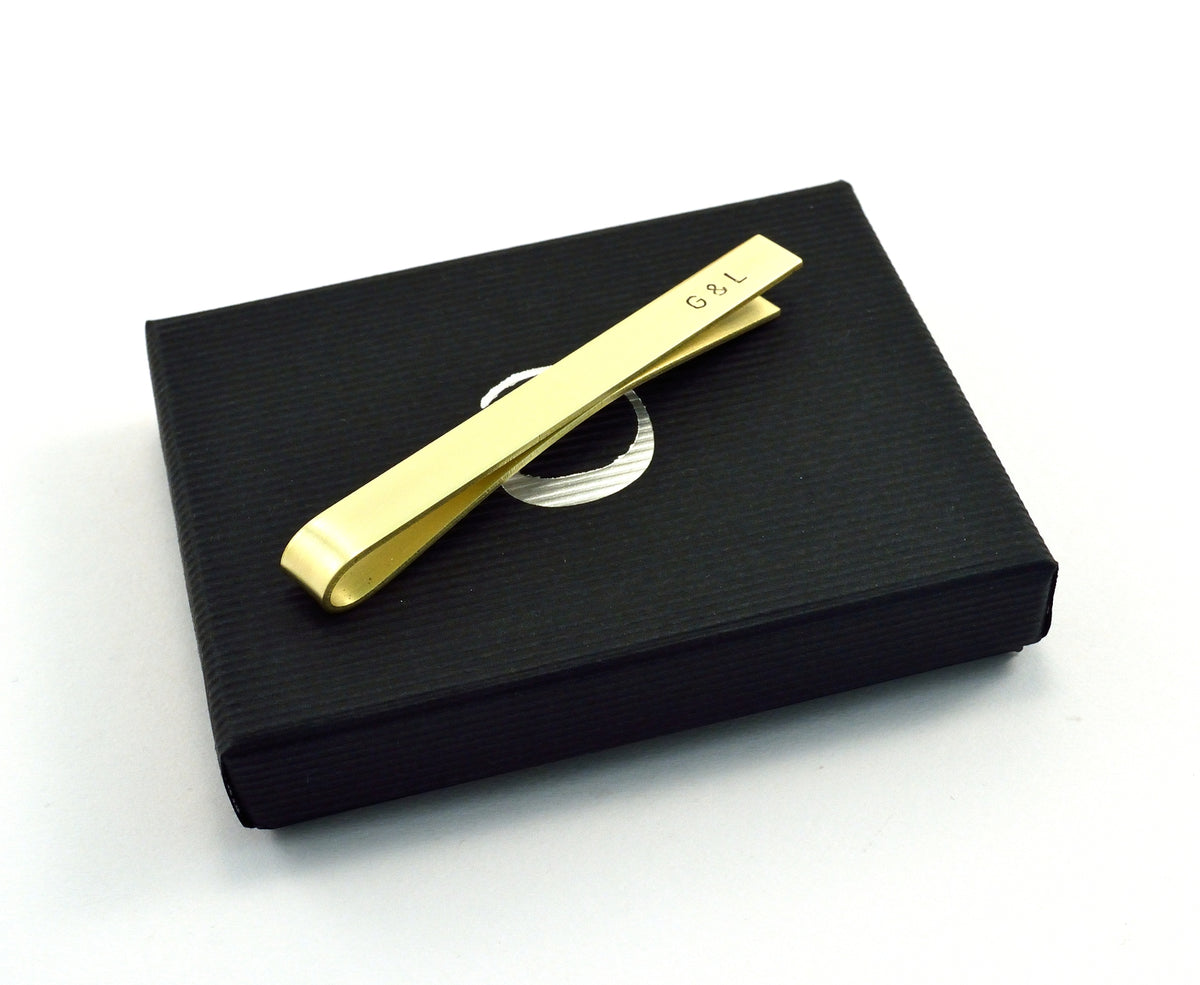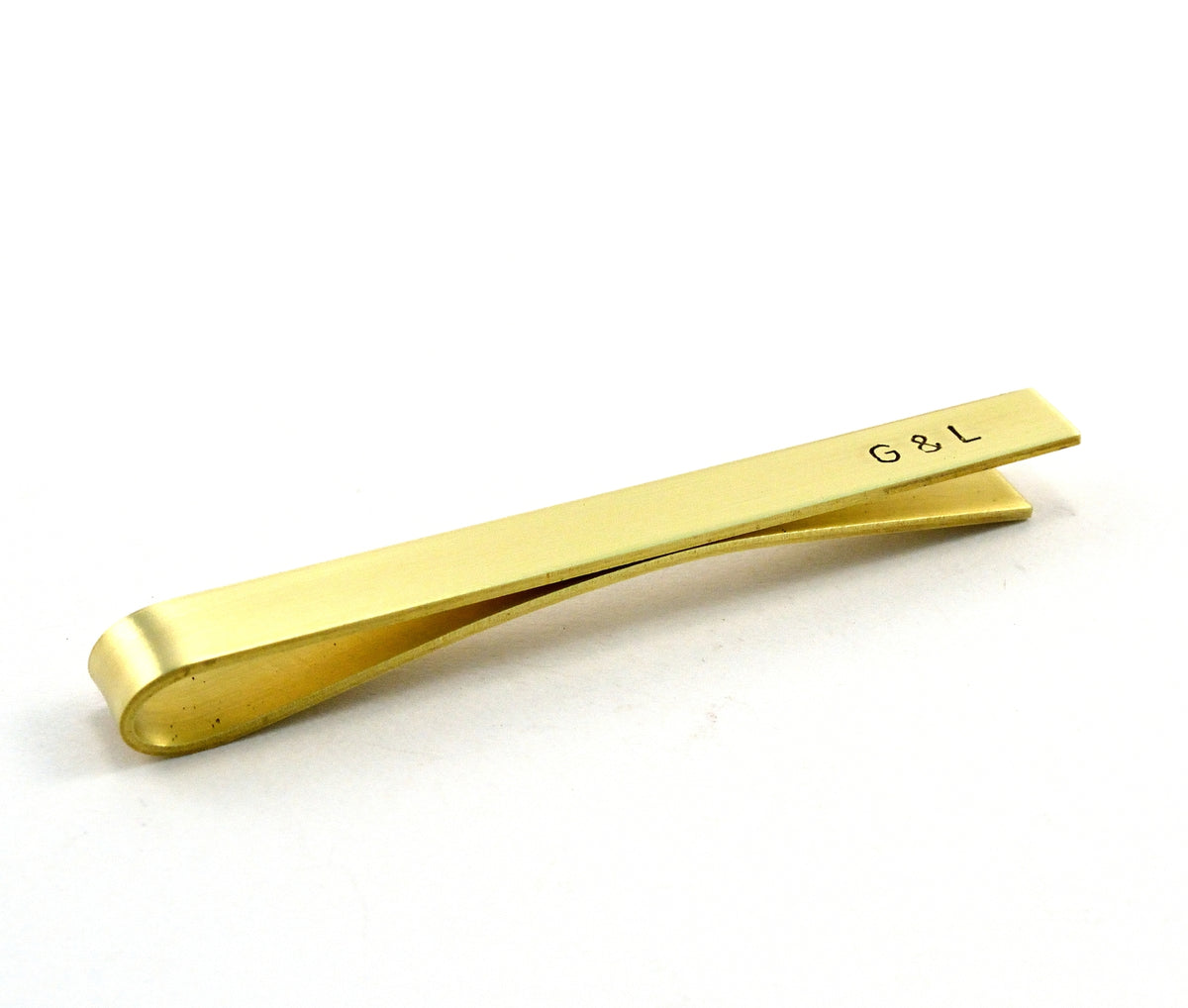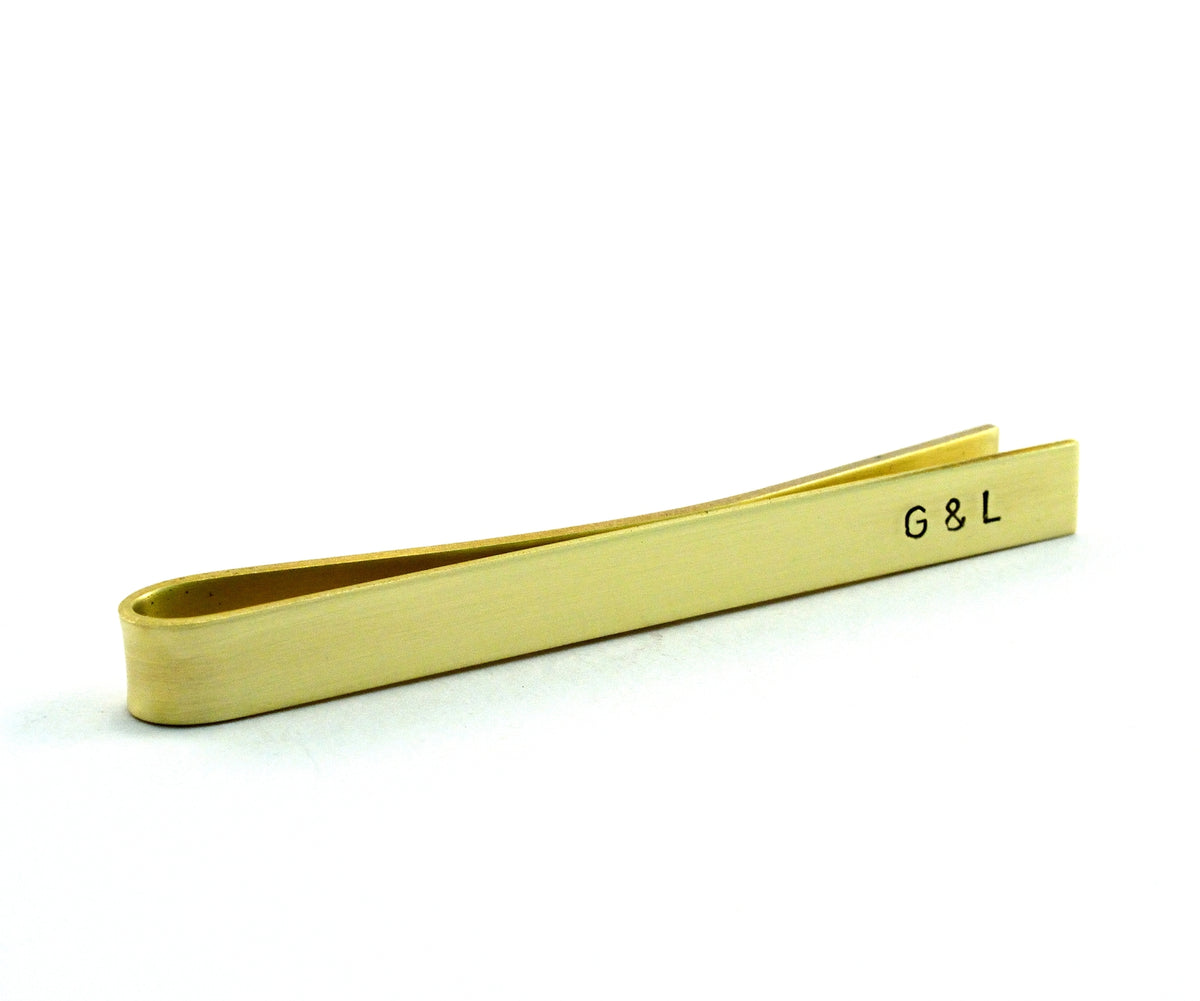 You can find reviews for other products here