Description
Gallery
Reviews
A jewelled, red brass vintage watch movement completes this little clockwork bug.

The bug brooch pin measures 1.3 inches (33mm) in length.

Each bug is unique as the watch movement belly is an old watch movement. Each one is made with a beautiful red brass watch movement which retains all of the wonderful features shown above including the original gems.

Arrives boxed.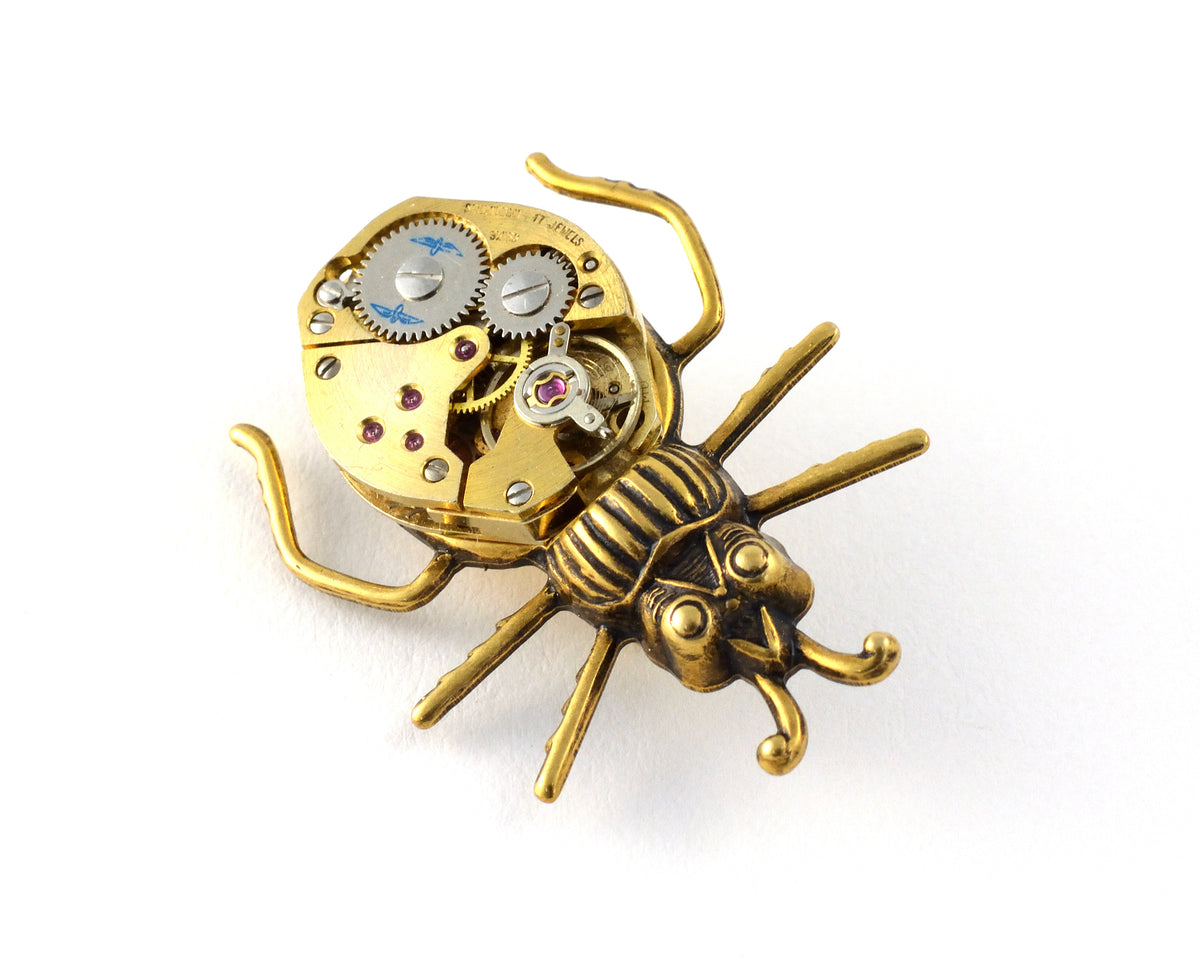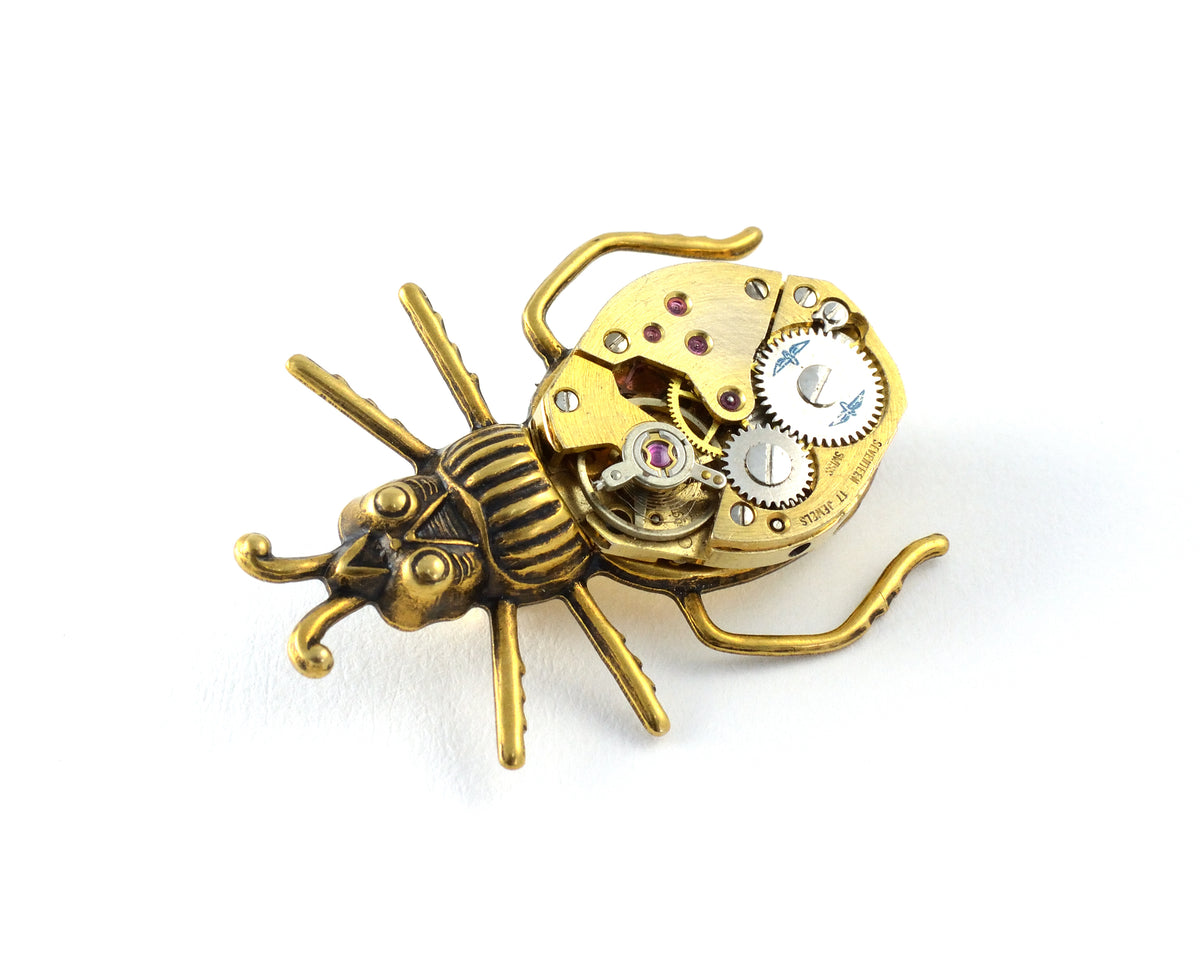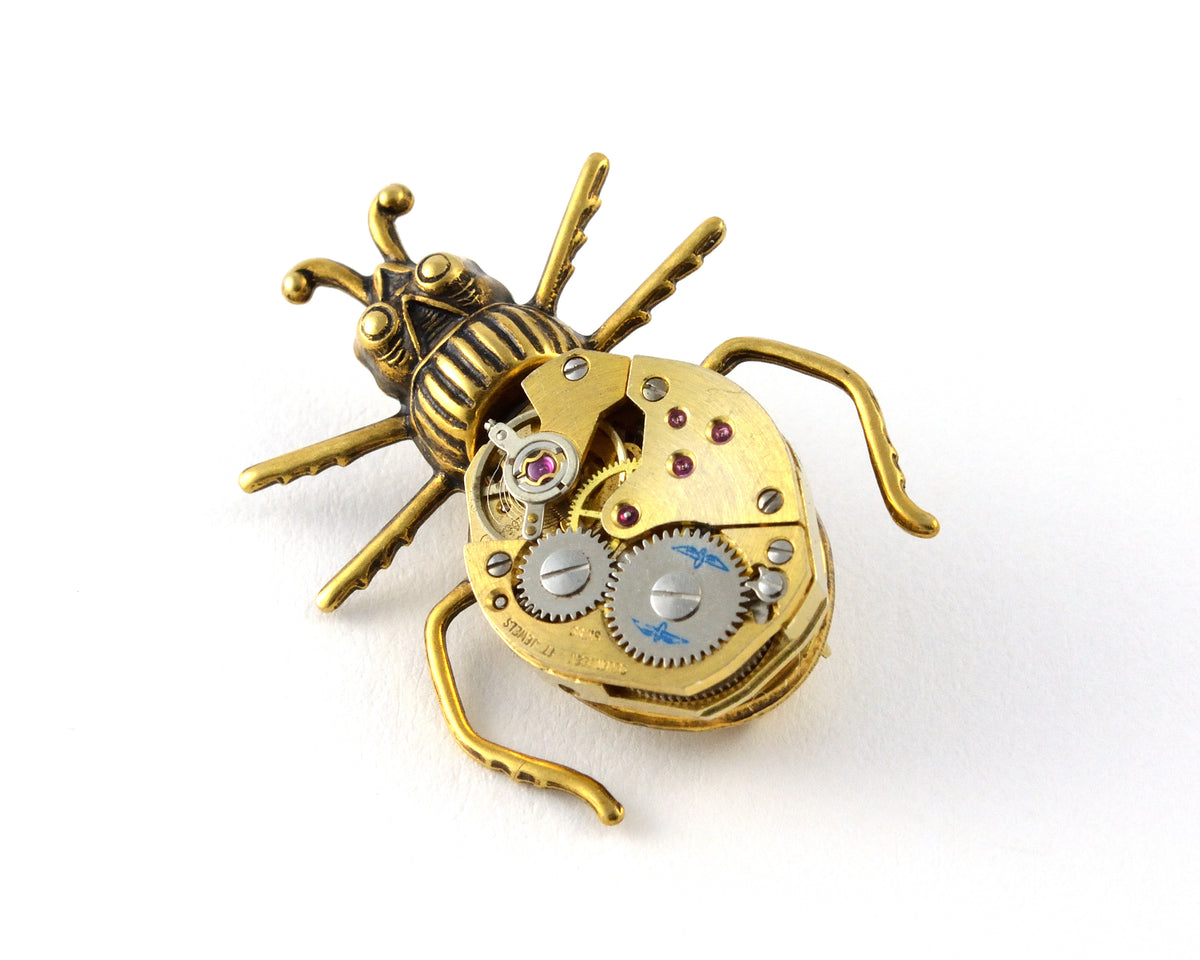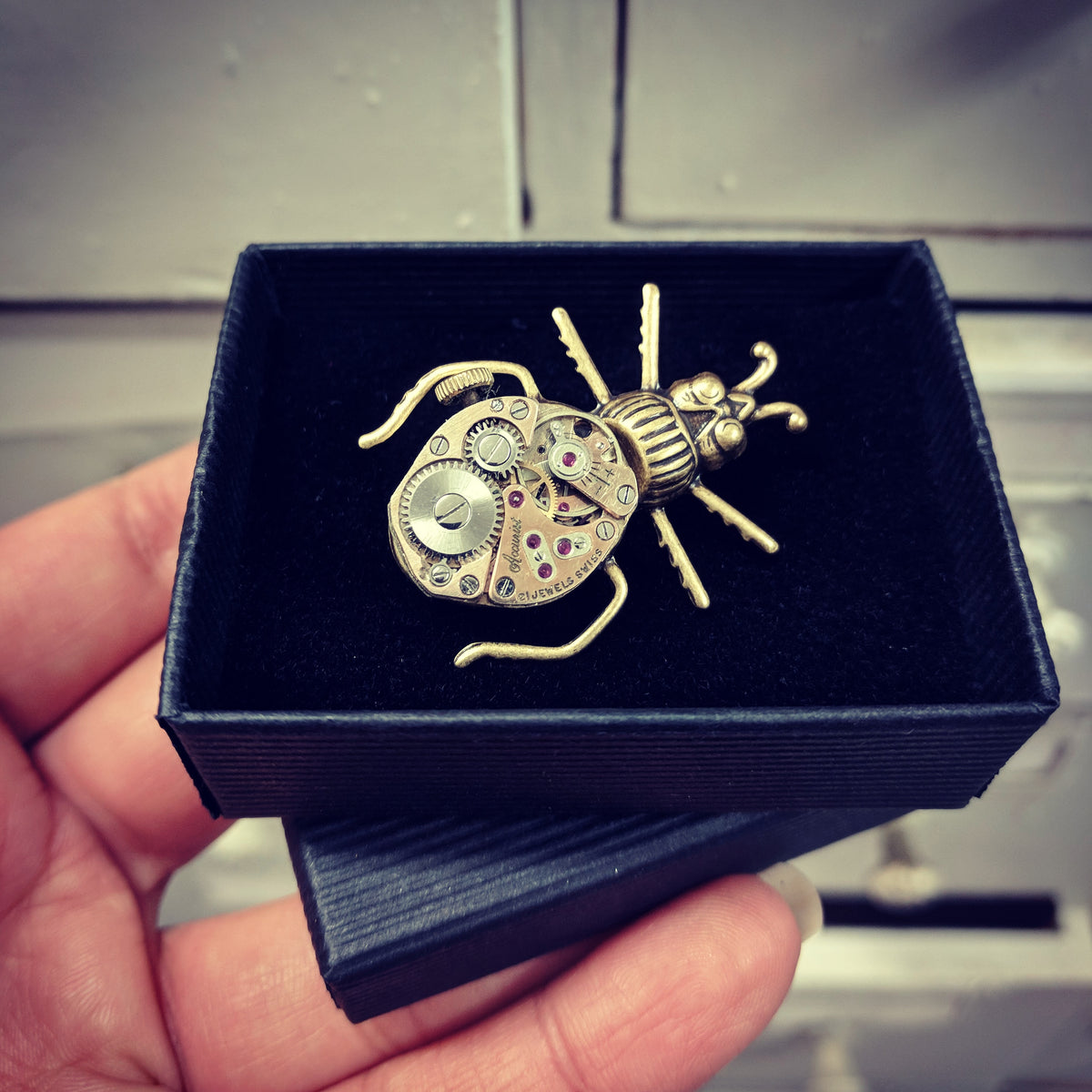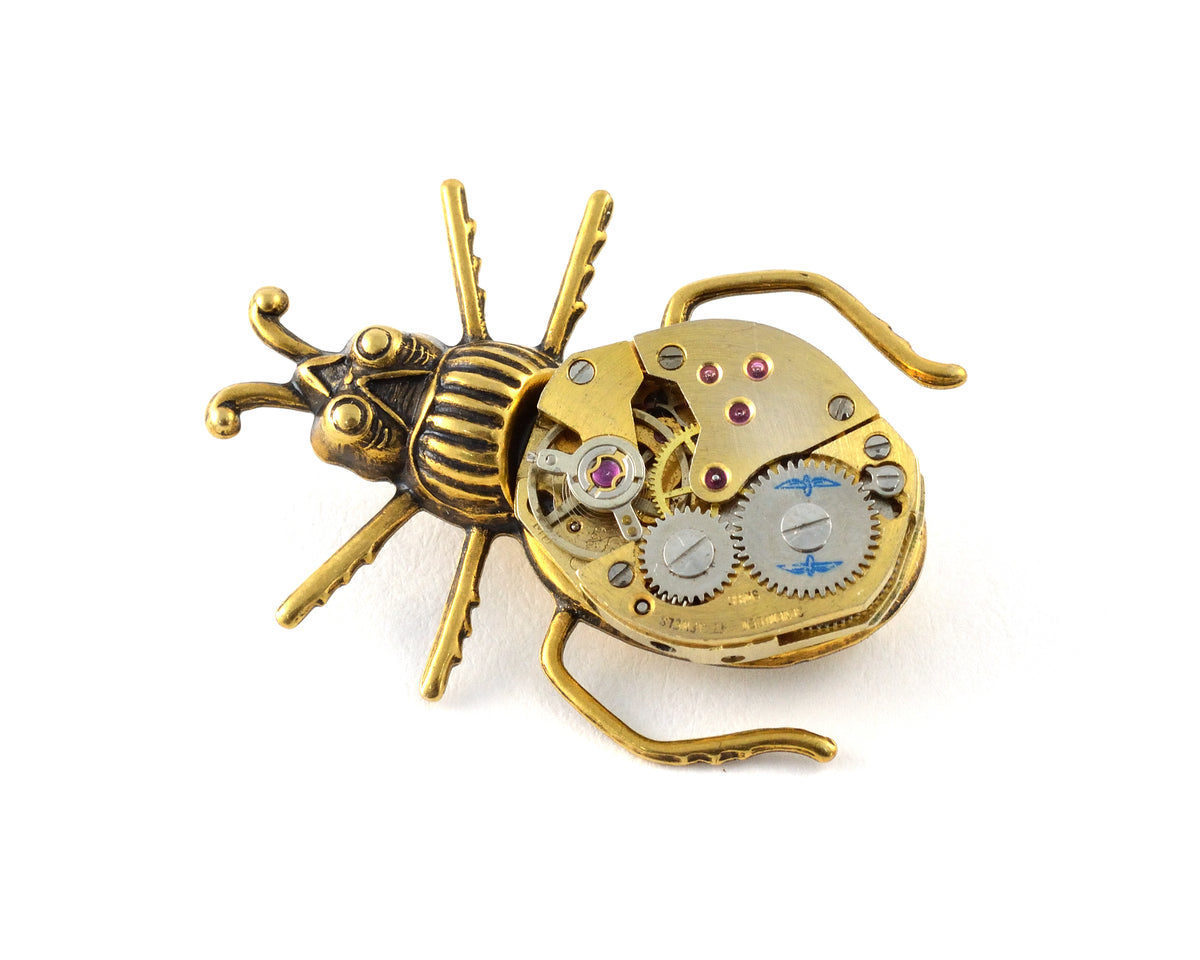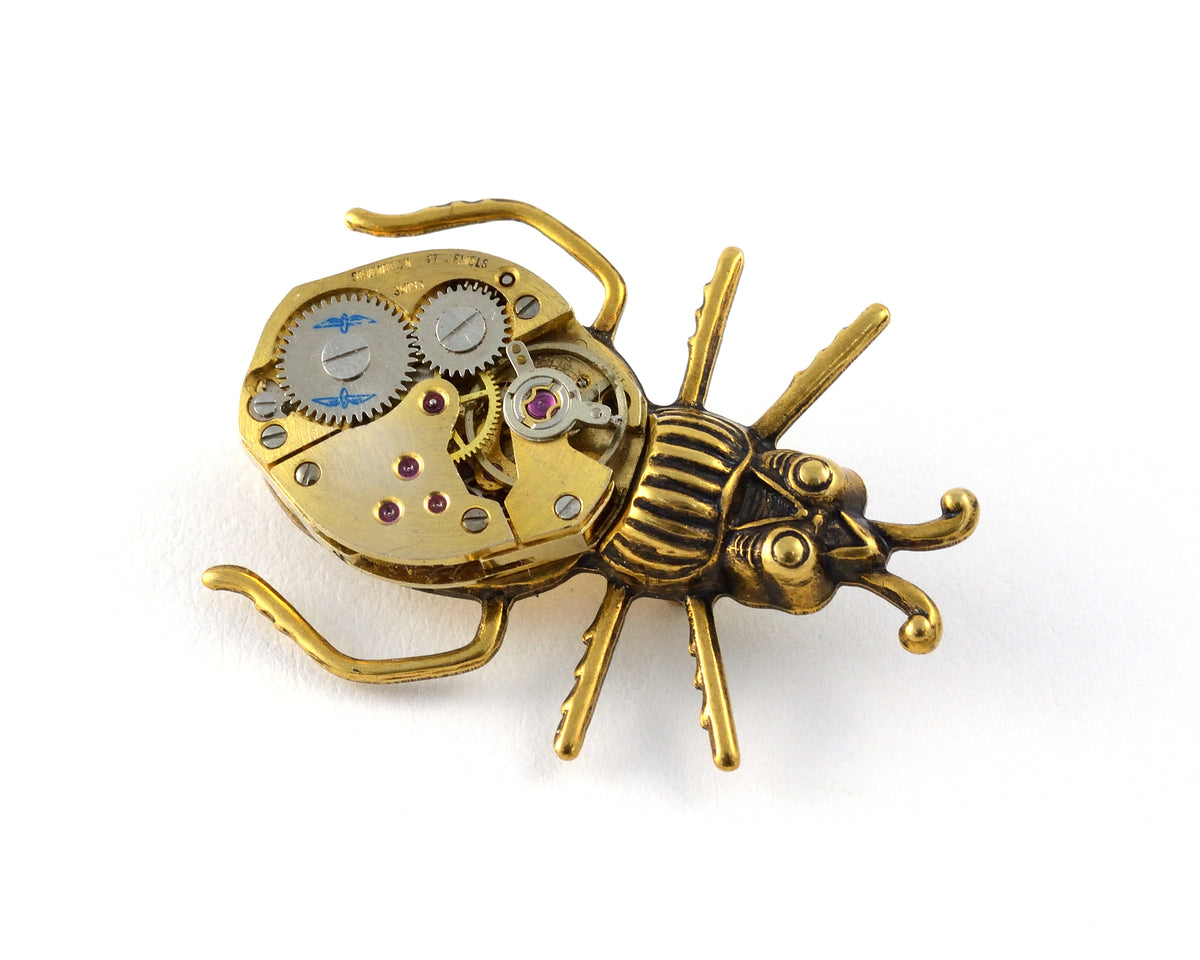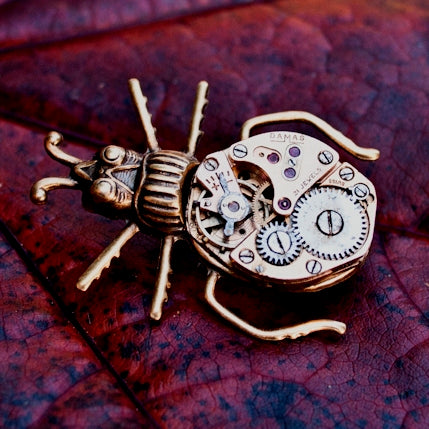 You can find reviews for other products here