Description
Gallery
Reviews
Celestial style art wall clock handmade from a single sheet of Copper. This one of a kind clock has beautiful iridescent sparks of rose gold, fiery orange and green/blue hues. A swirl of gorgeous autumnal colours!

Made from Copper using flame/heat treatment. Depending on surface treatments prior to applying heat, length, intensity and pattern of flame, and how it's quenched, some amazing patterns and colours can be drawn out of Copper. It's like "painting with a flame". Sealed with a crystal clear glaze.

Add a blast of iridescent colours and unique art to your walls at home, office or studio! Perfect for a rose-gold or celestial theme!

You will receive the exact clock shown in the photos. 
Finished with gorgeously detailed clock hands. My clock movements are high quality German-made Quartz. They take one AA battery (not included).

The clock measures 10 inches x 8.5 inches. My clocks are also available in a smaller size.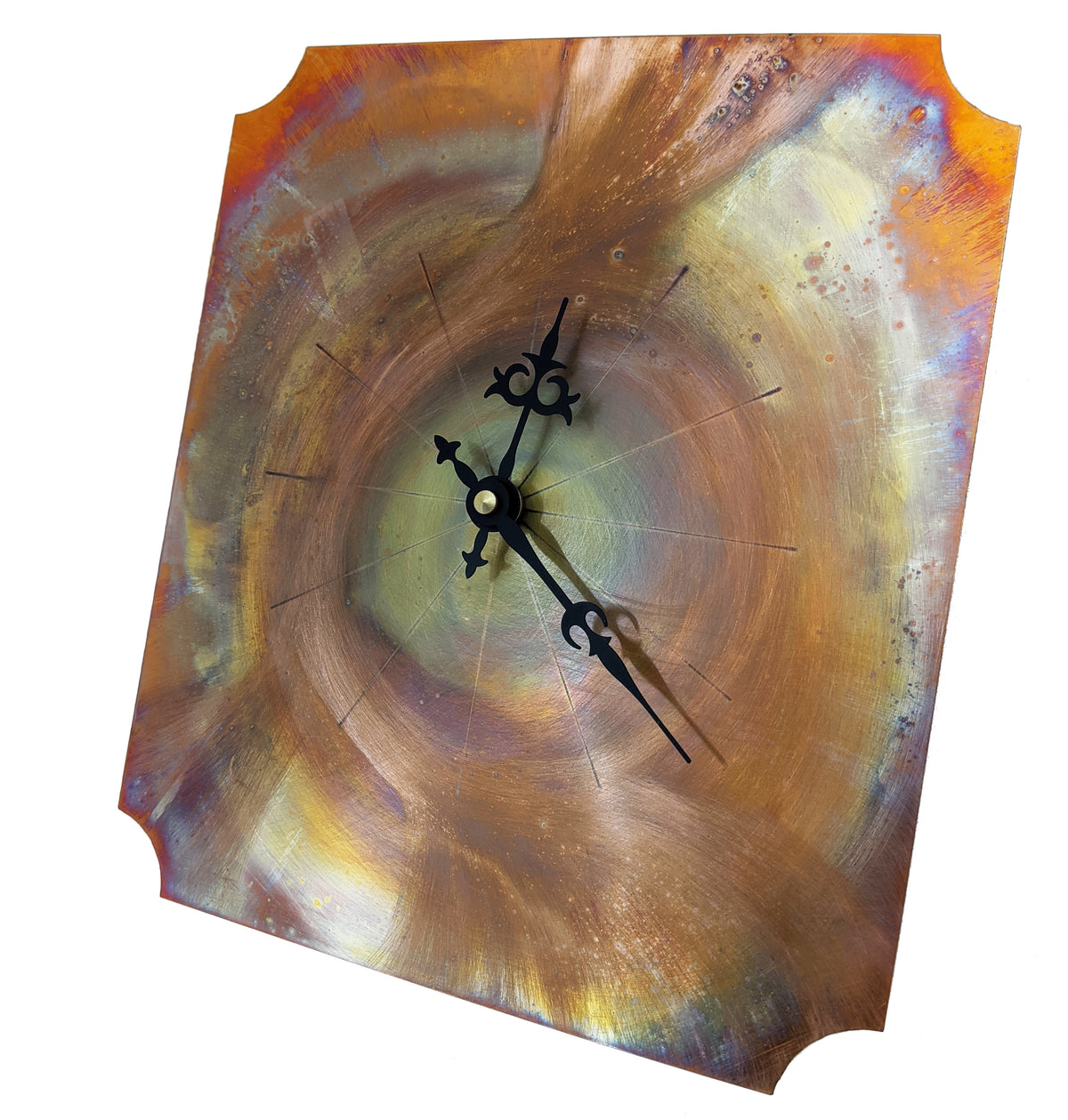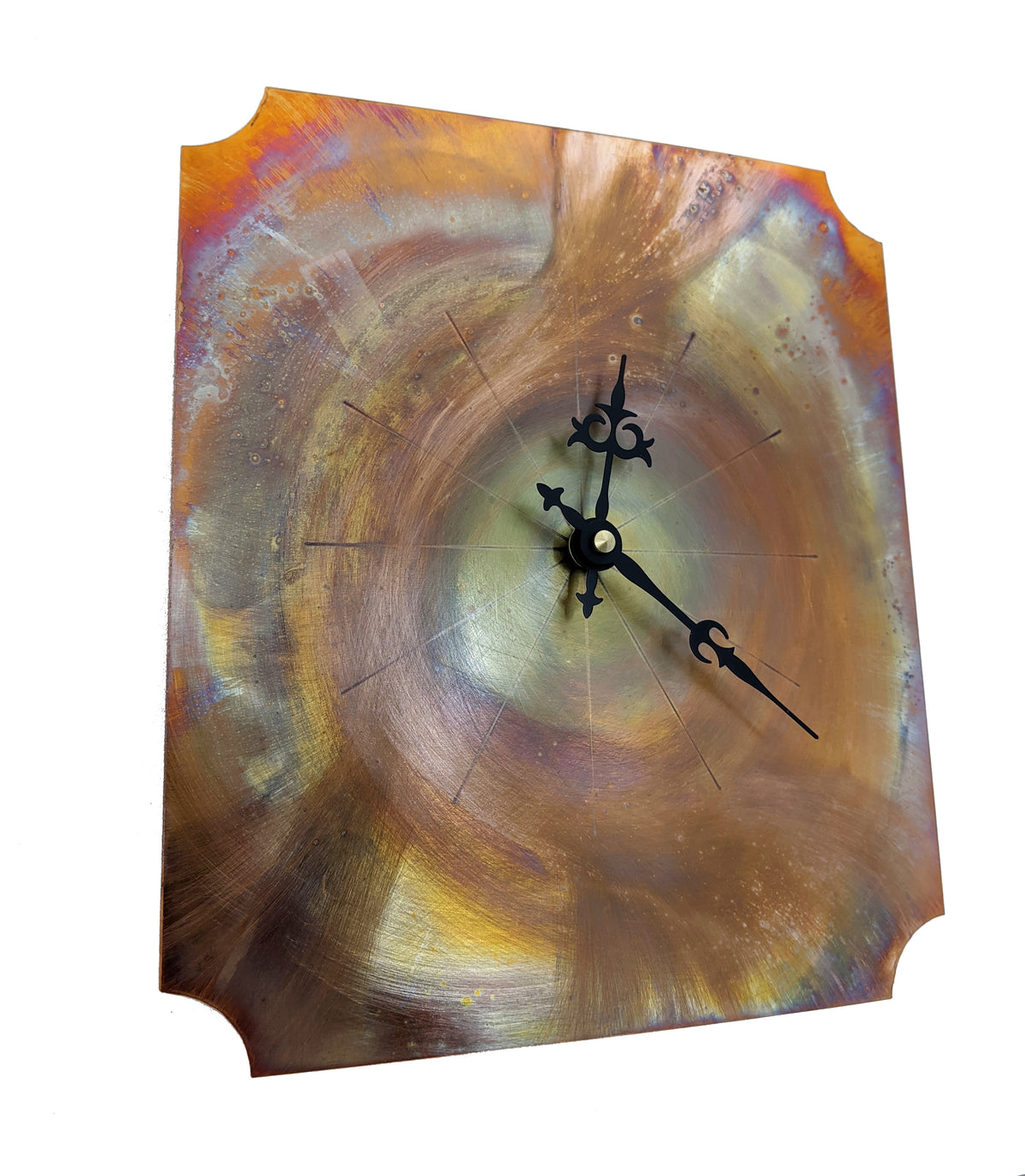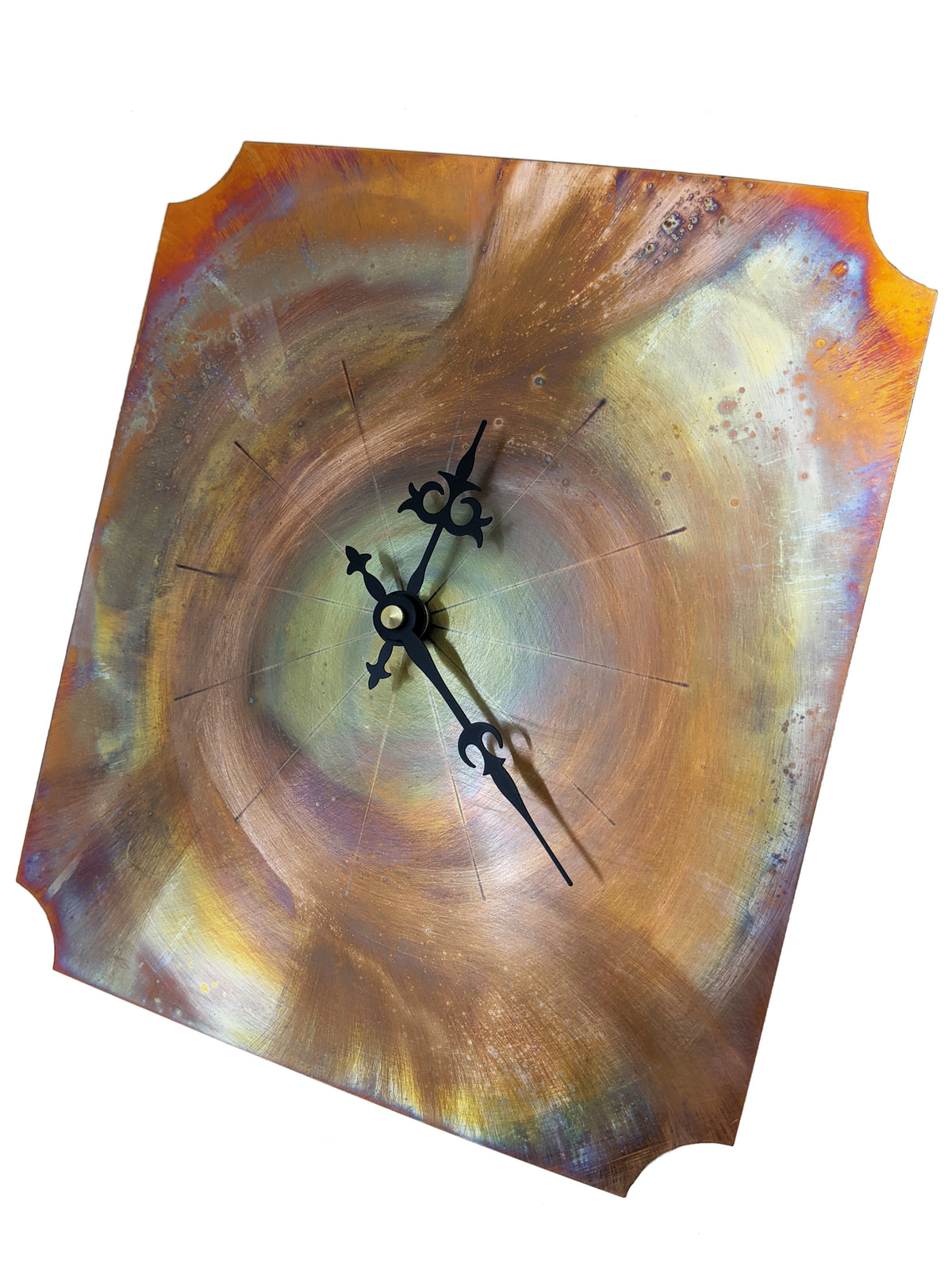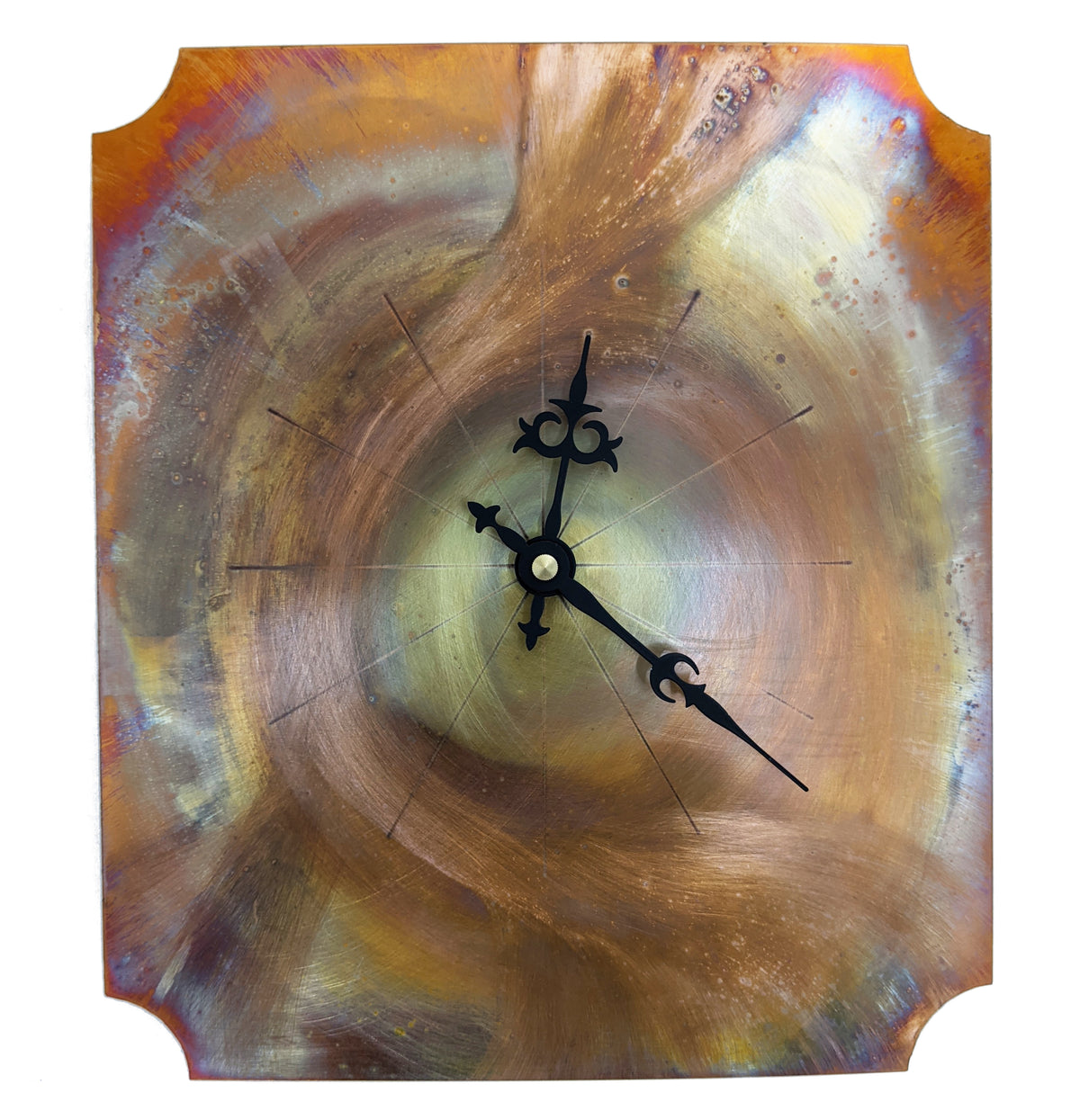 You can find reviews for other products here