Description
Gallery
Reviews
Antiqued gold butterfly wing cuff links! Perfect gift for a nature lover / entomologist or for your groomsmen for a nature / eco themed wedding.

These gorgeous butterfly wings are wonderfully detailed and have been further accentuated by oxidising and polishing leaving a 3 dimensional finish. It will be like a butterfly just landed on your cuffs - & the good luck that brings with it!

The cuff links are Brass and are soldered for a lasting finish. The butterfly wings measure 13 x 24 mm at the longest extents.

These cuff links will arrive boxed as shown.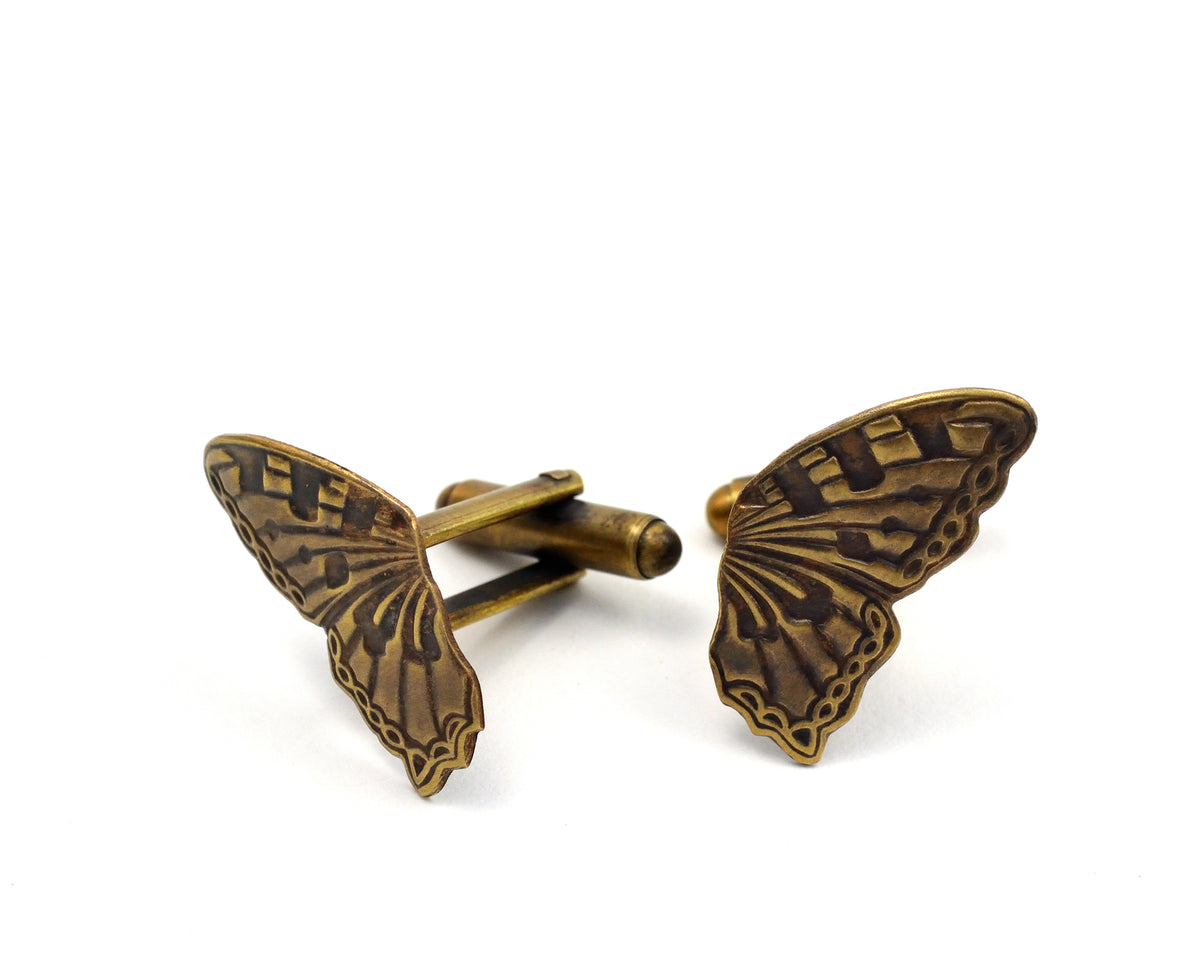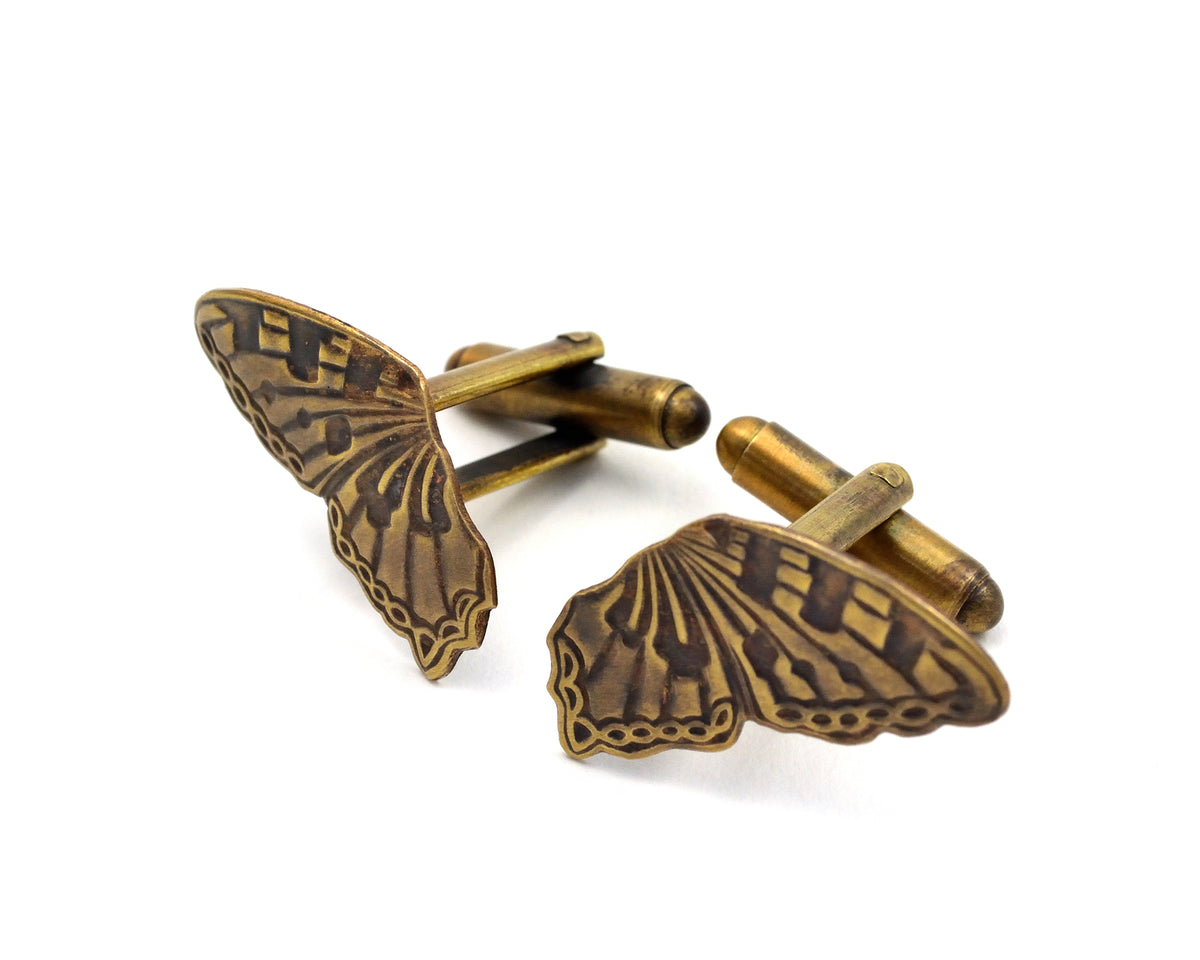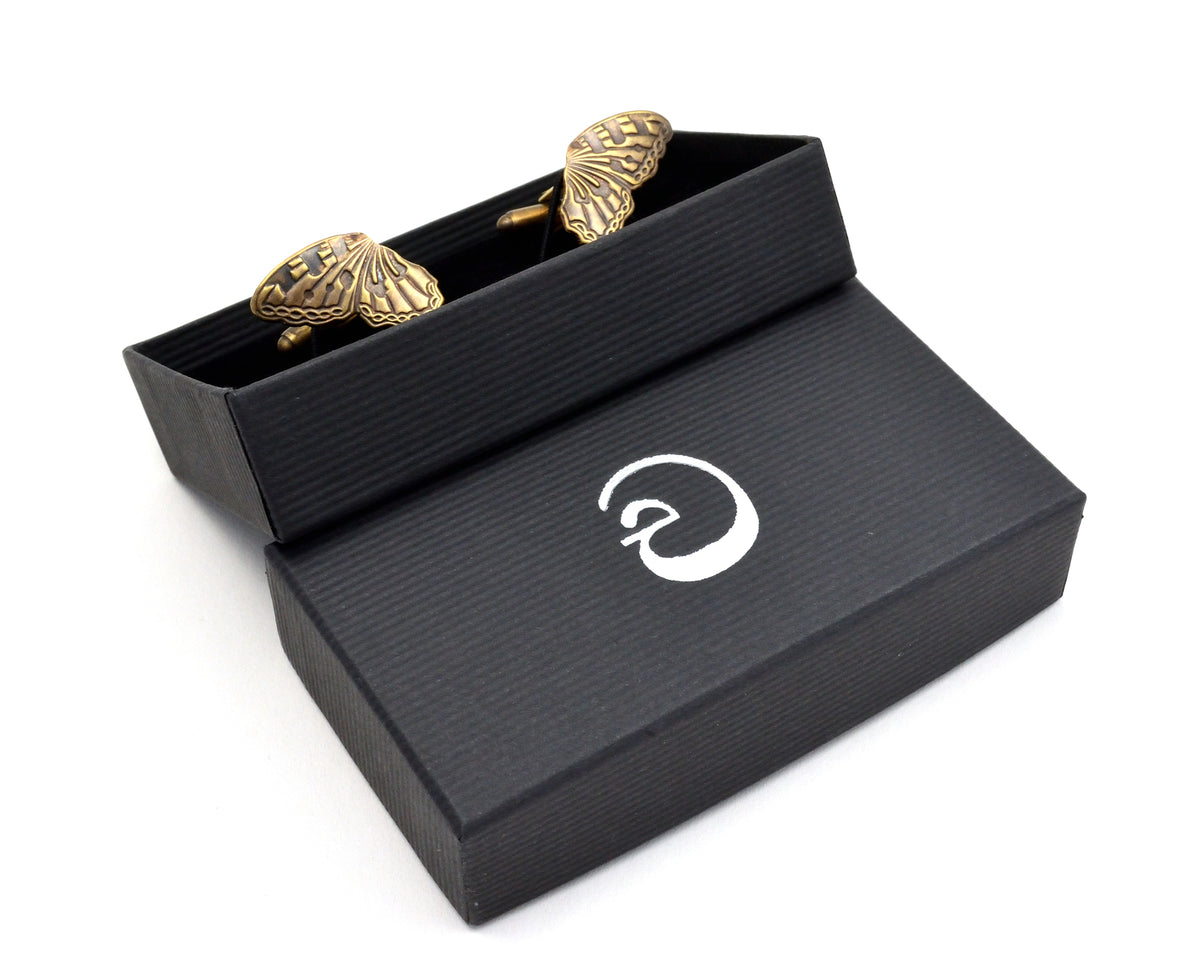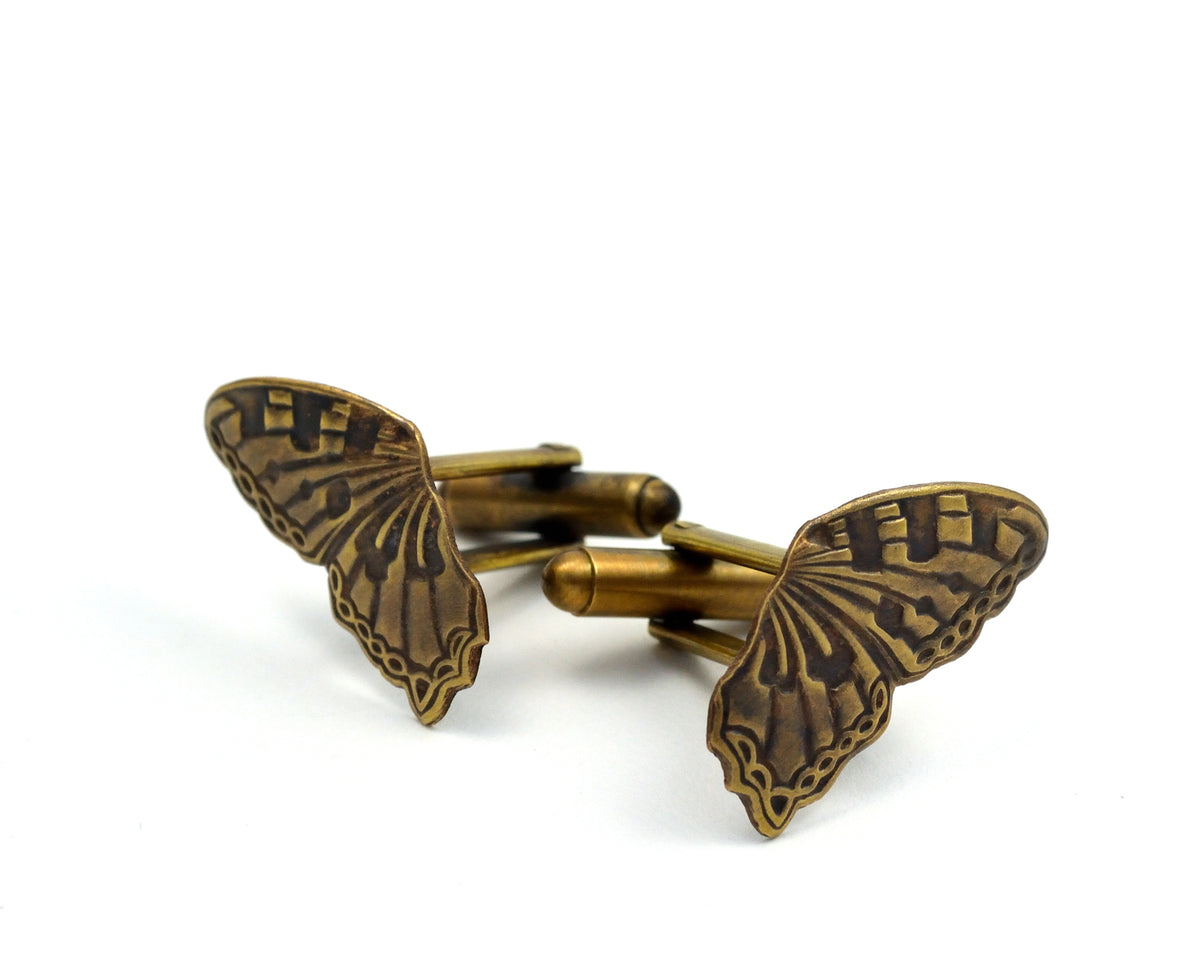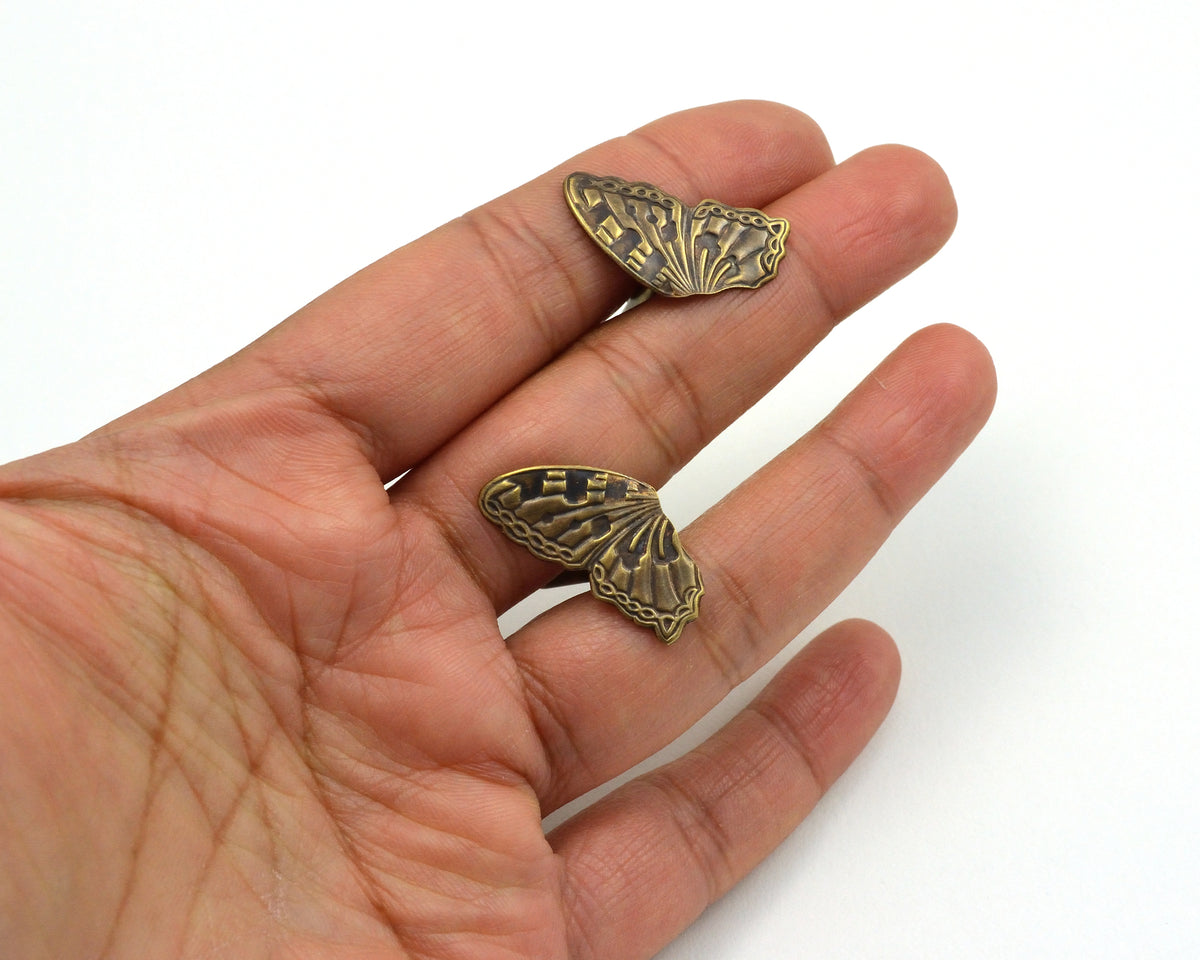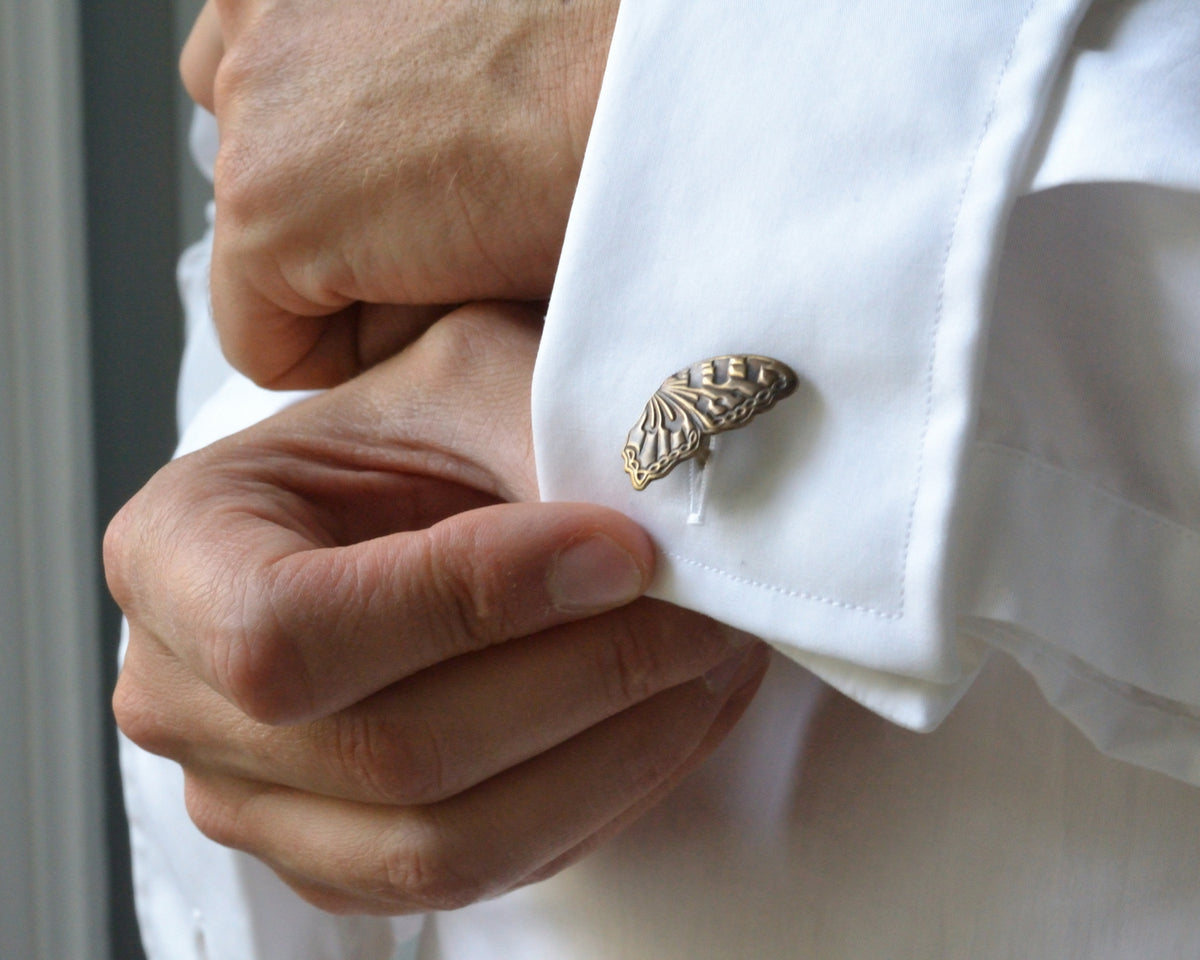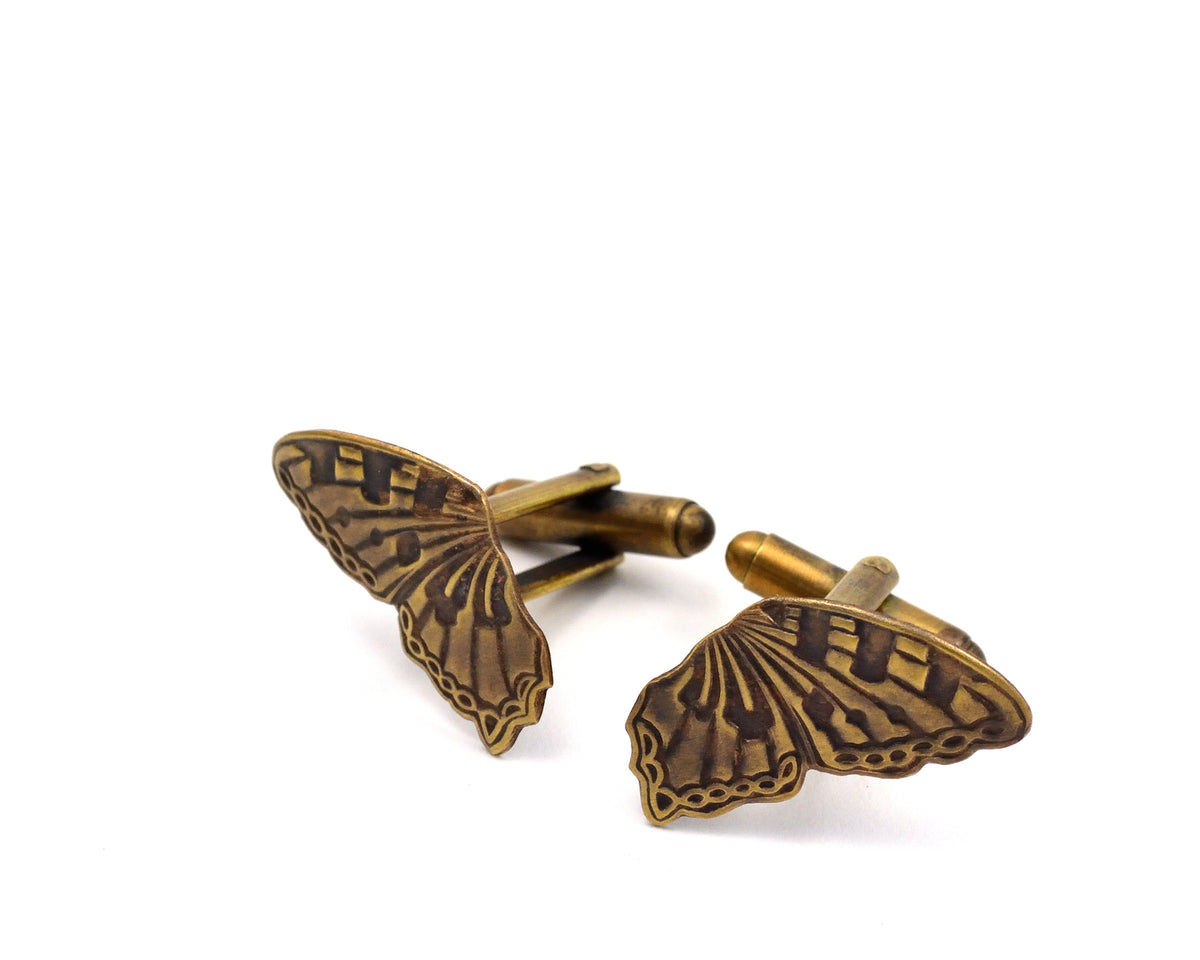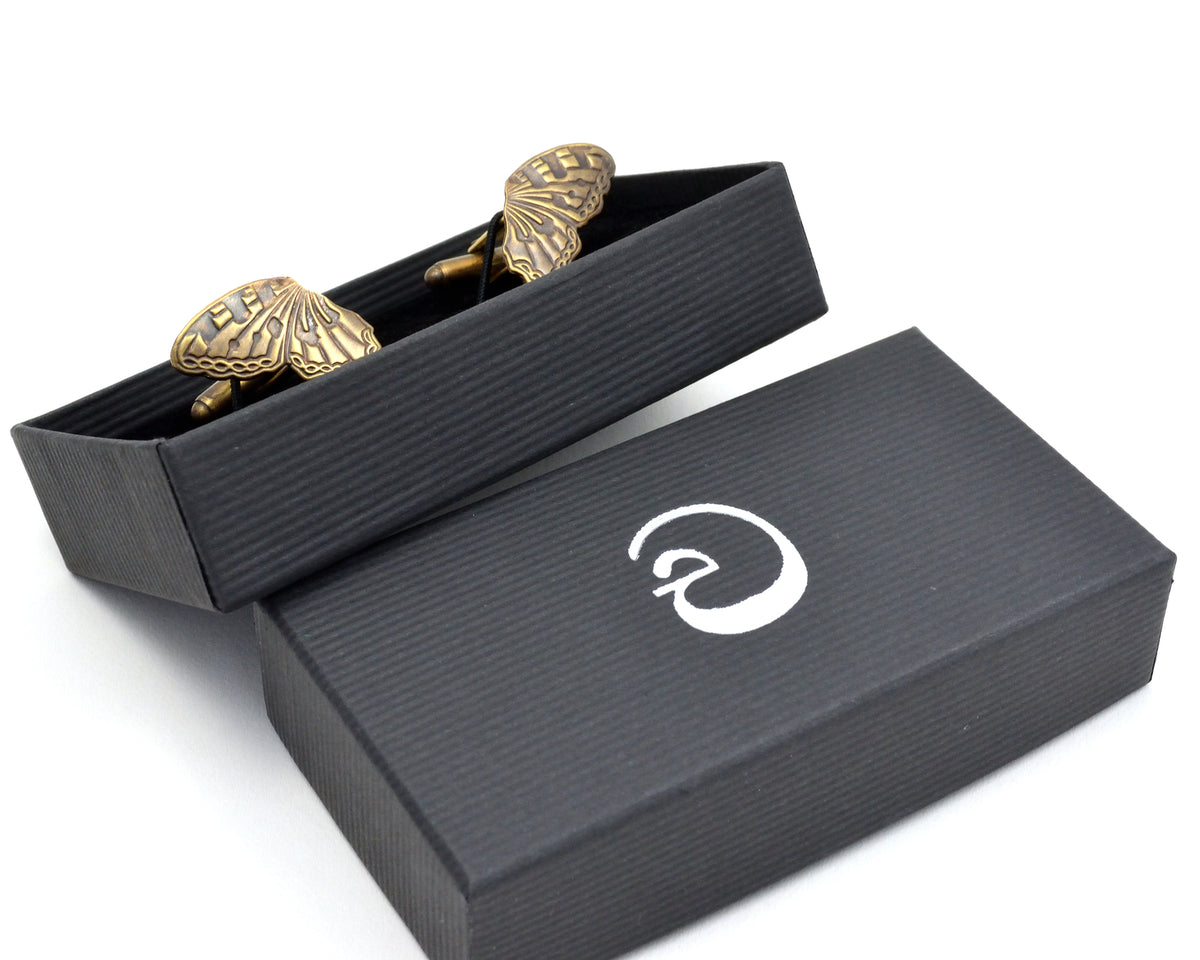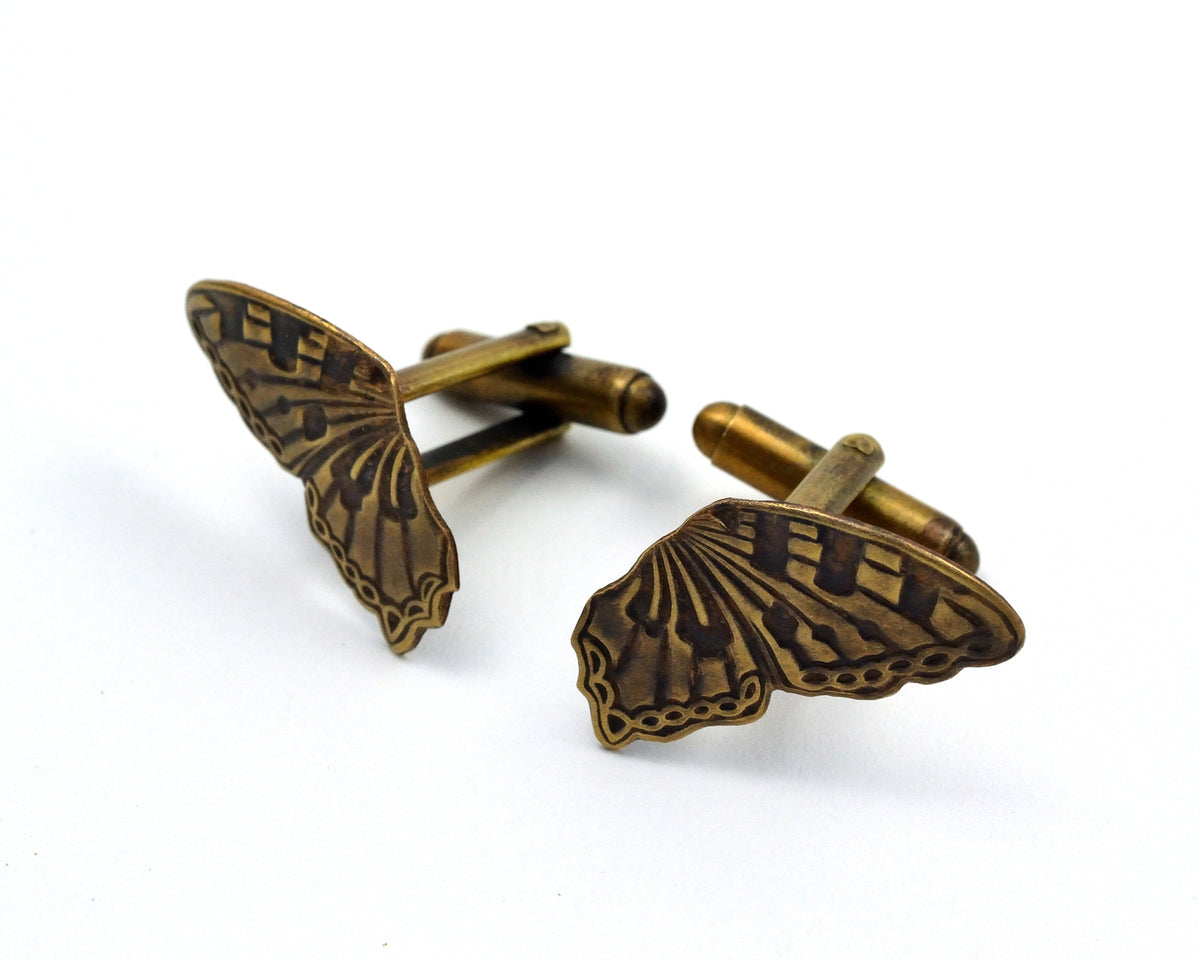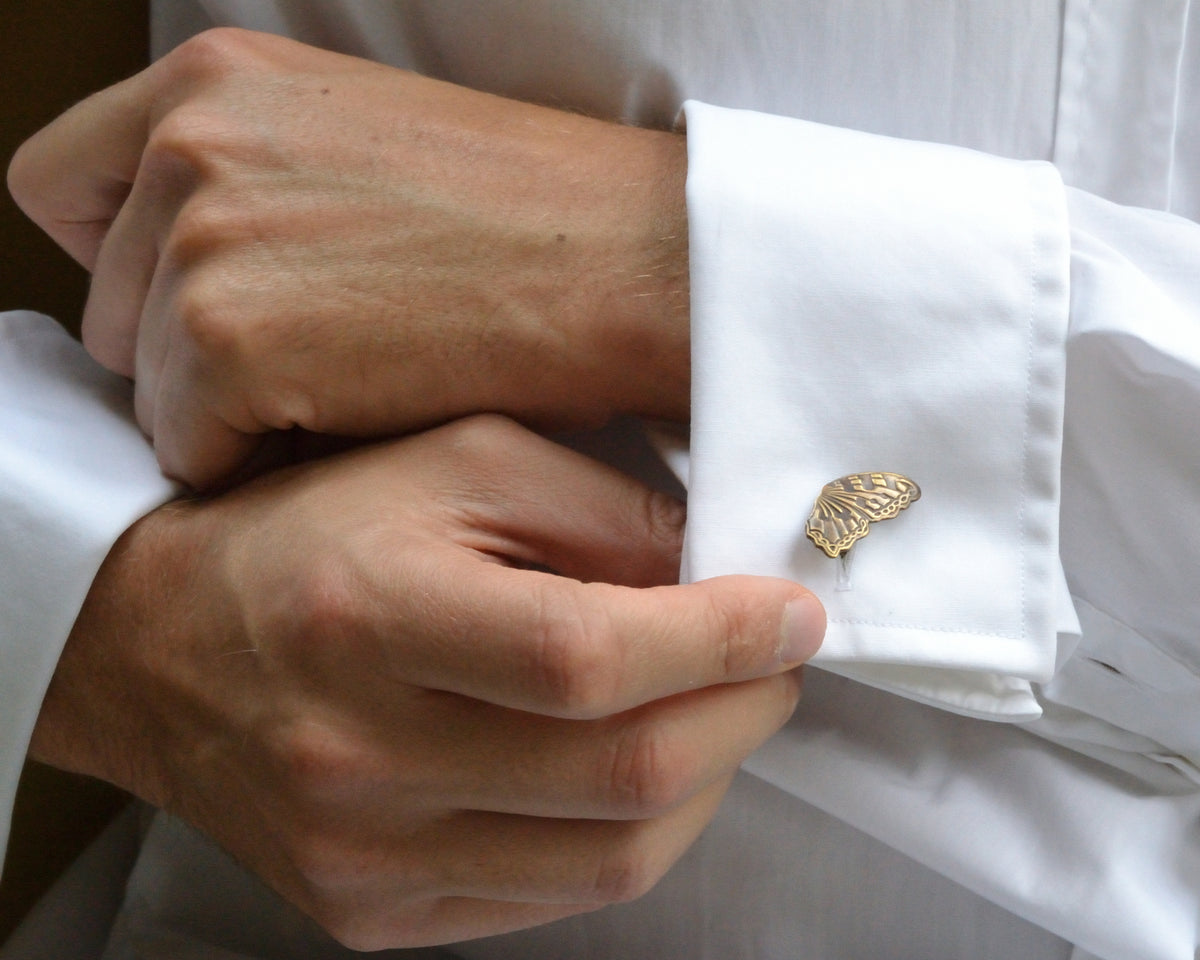 You can find reviews for other products here