Description
Gallery
Reviews
This was painted intuitively in a tough week full of uncertainties and self doubts, and following a large creative 'blip'. It evolved and tells its own story in a way I couldn't with words. 

Signed on the back and finished with a UVLS (UV protective) Varnish..
Framed in an Obeche wood tray frame. 
Title: Rough Seas & Rainbows
Size: 12 inch square
Framed size: approximately 13 1/3 inches square
Medium: Mixed Media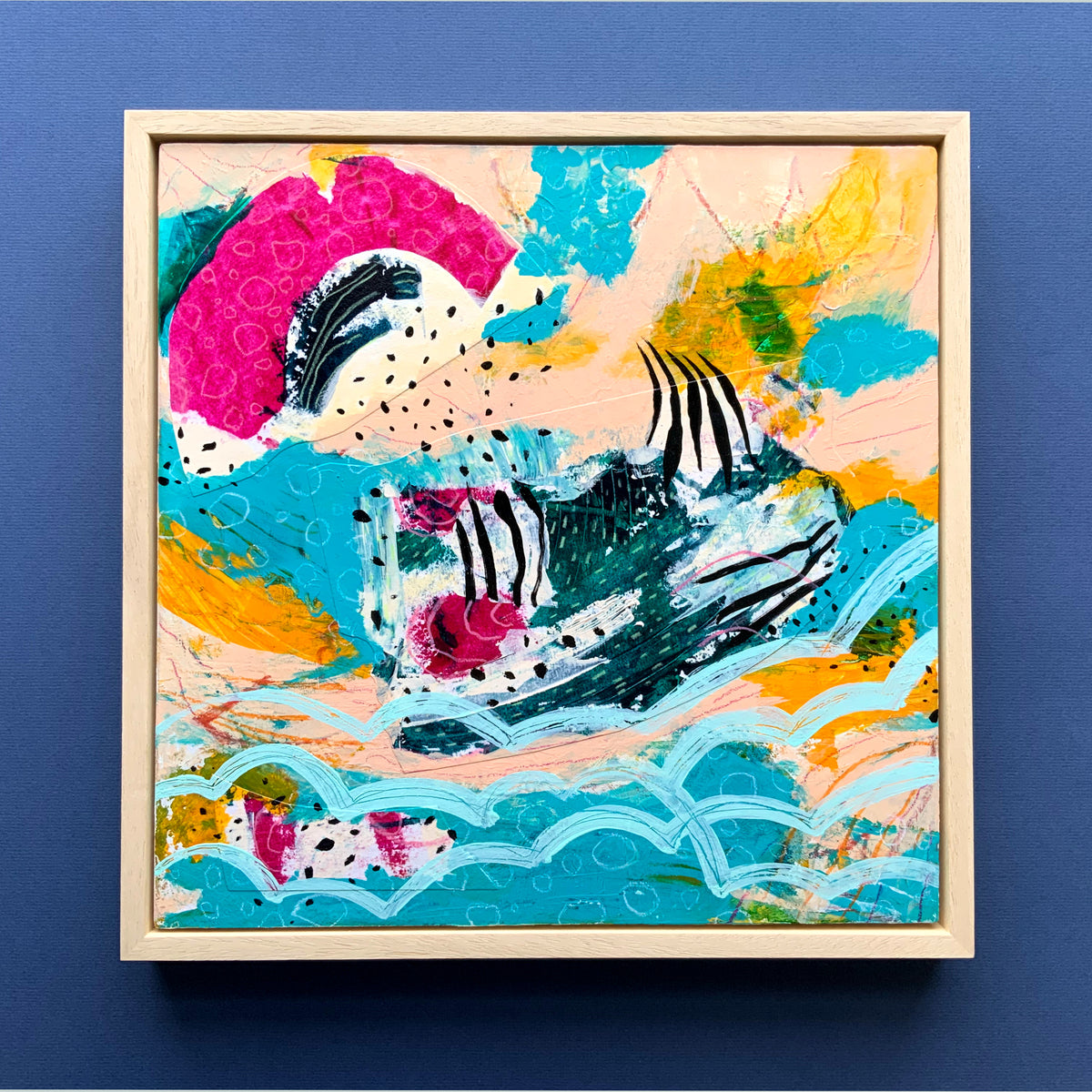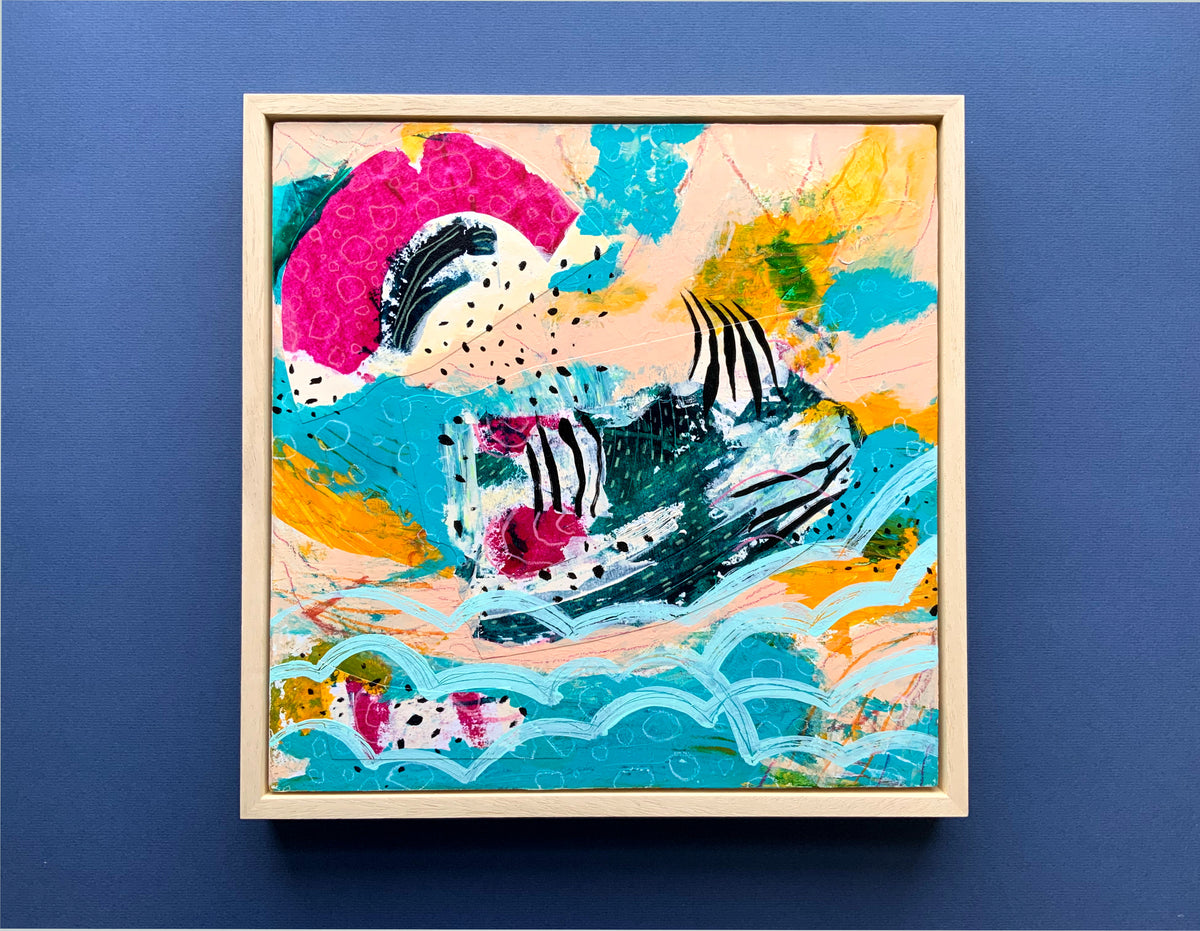 You can find reviews for other products here