Description
Gallery
Reviews
Steampunk style clockwork ring with a Sterling Silver, fully adjustable band.

An Art Deco (c1930s) Steel watch movement is the central focus on this stunning ring. The watch movement retains all of its 'rubi' jewels, golden gears, regulator etc. The ring band is hand forged in Sterling silver with a lightly hammered texture. This is oxidised to finish for a dark, Steely look.

The ring is adjustable to fit most sizes (fits US sizes 6, 7, 8 best, but will expand to size 9 and larger UK sizes (M, O, Q & expands to R)). The adjustment is cleverly hidden beneath the base of the watch. The focal watch movement measures about 19 mm and the ring band is roughly 6 mm thick.

Each ring is made with a unique c1930s dated watch movement. They are all about 19 mm diameter & each one has all of the original features shown here, but no two are identical so each ring is a unique original. Yours will be very similar to the example shown, but the details will differ.

Arrives boxed.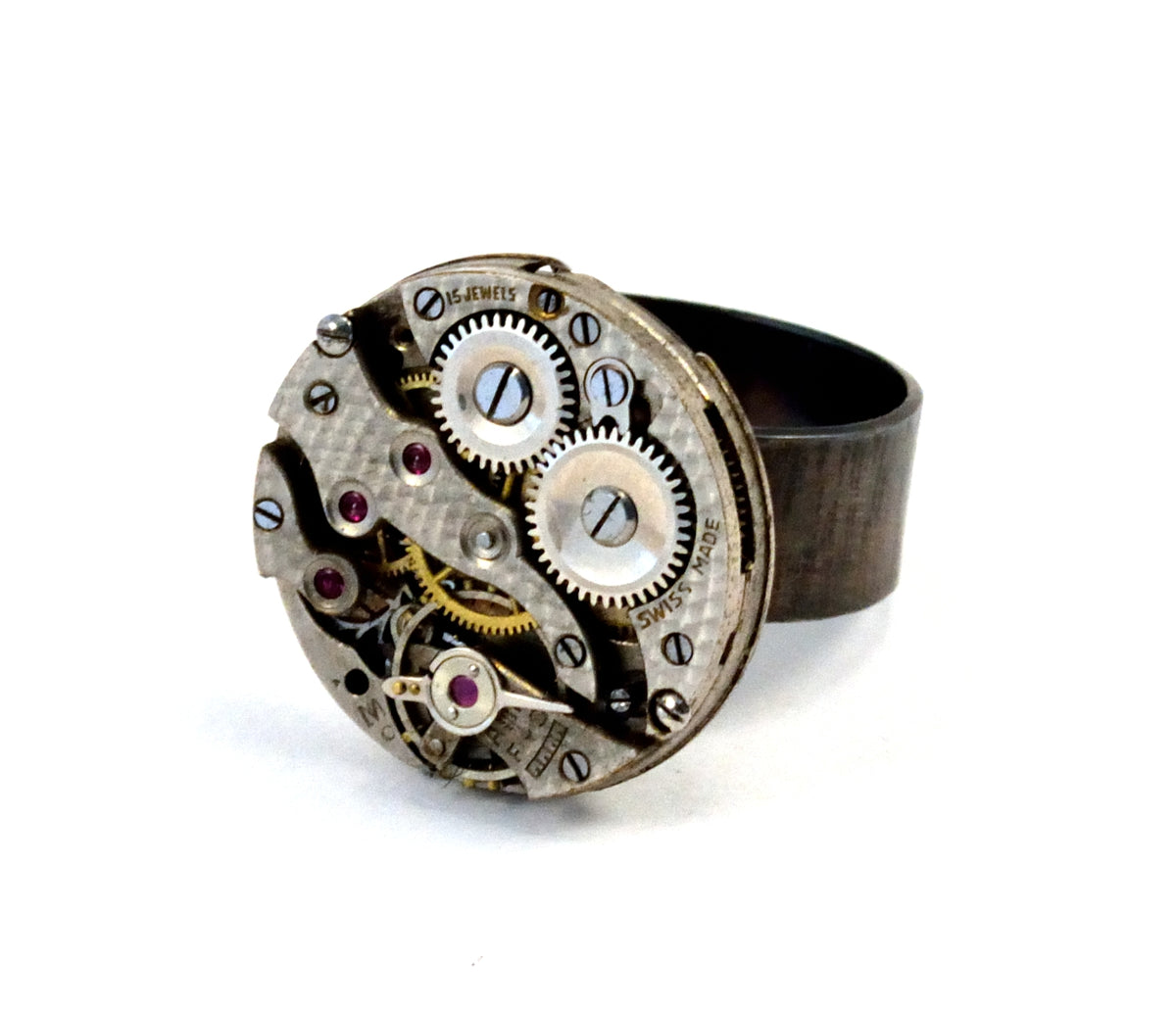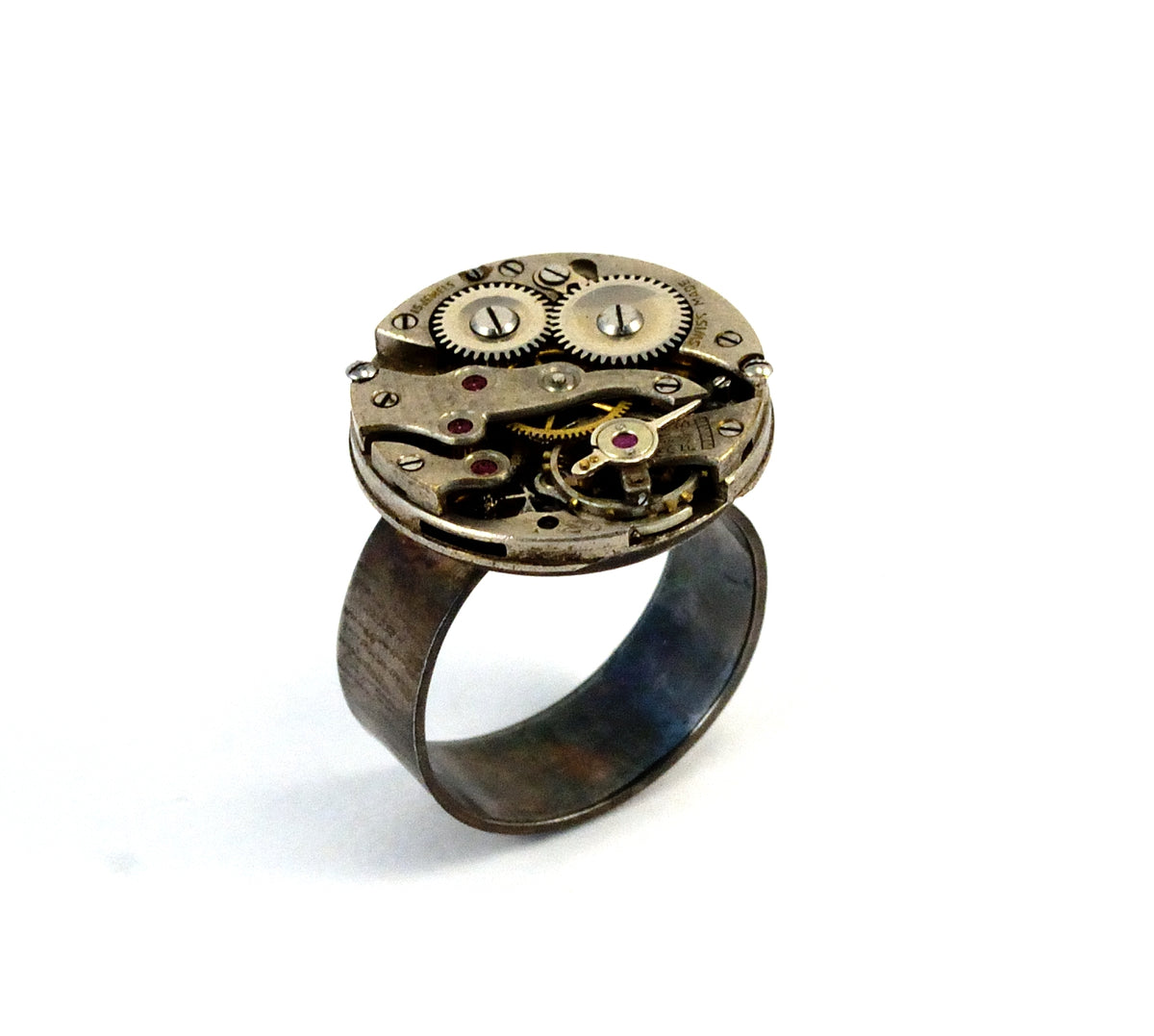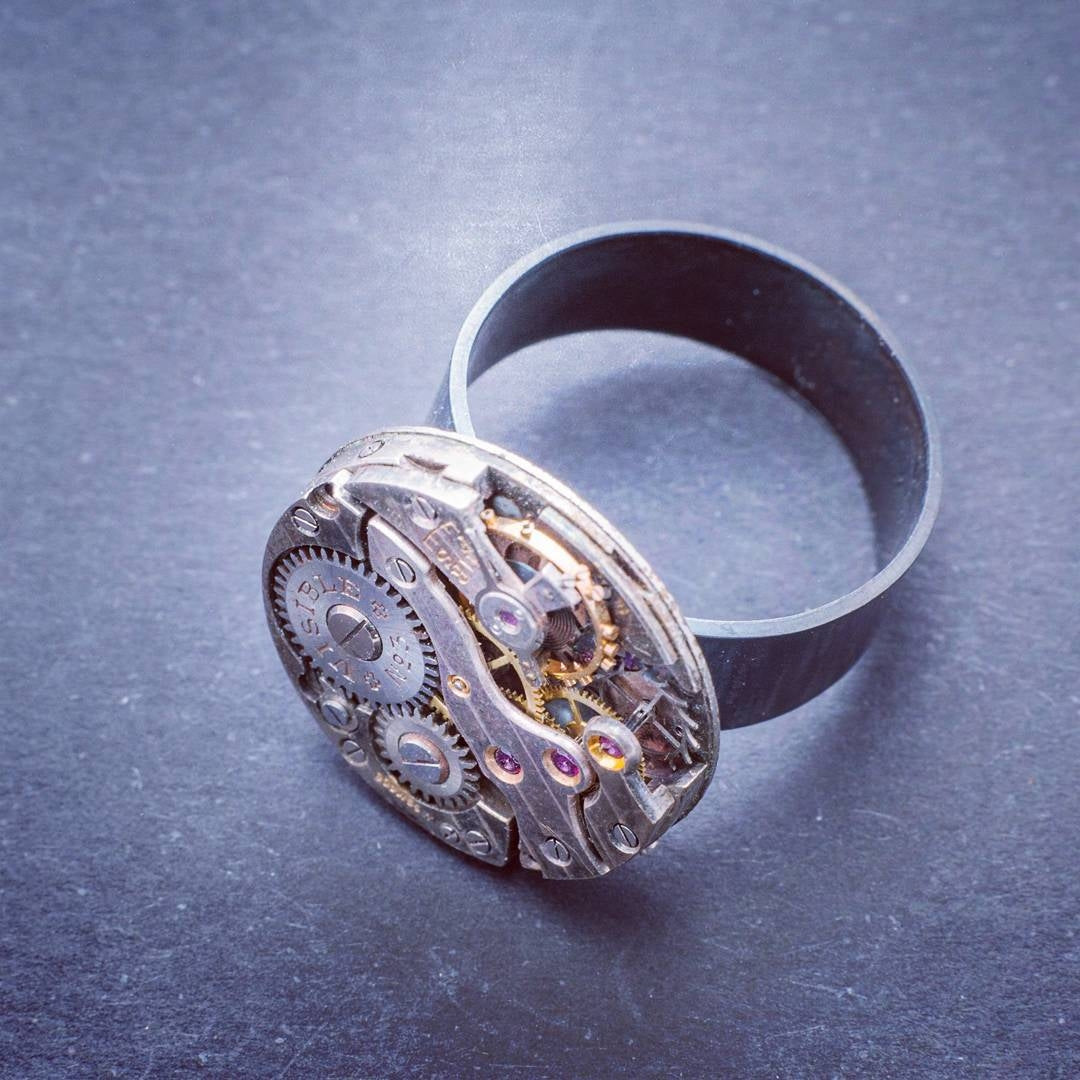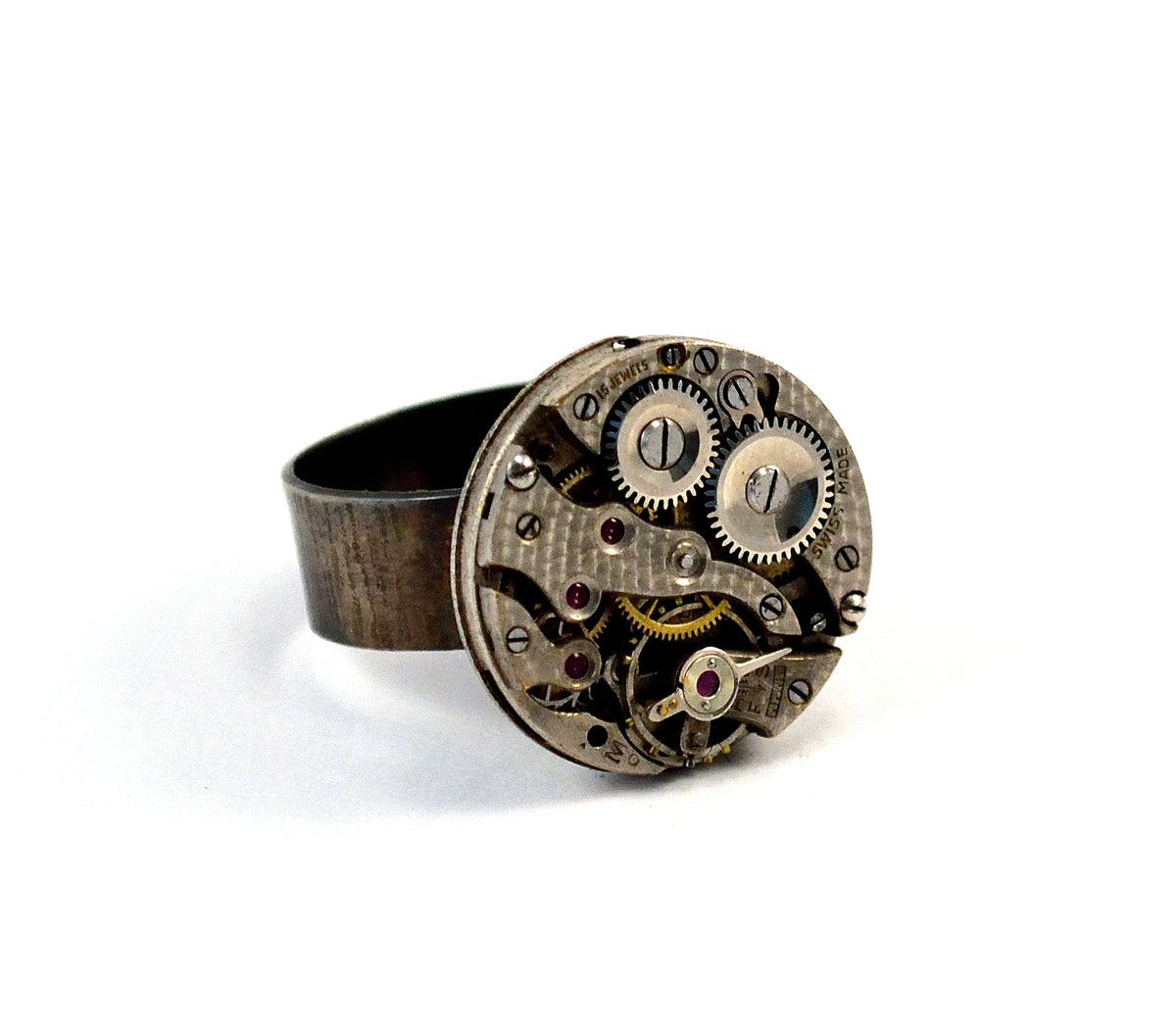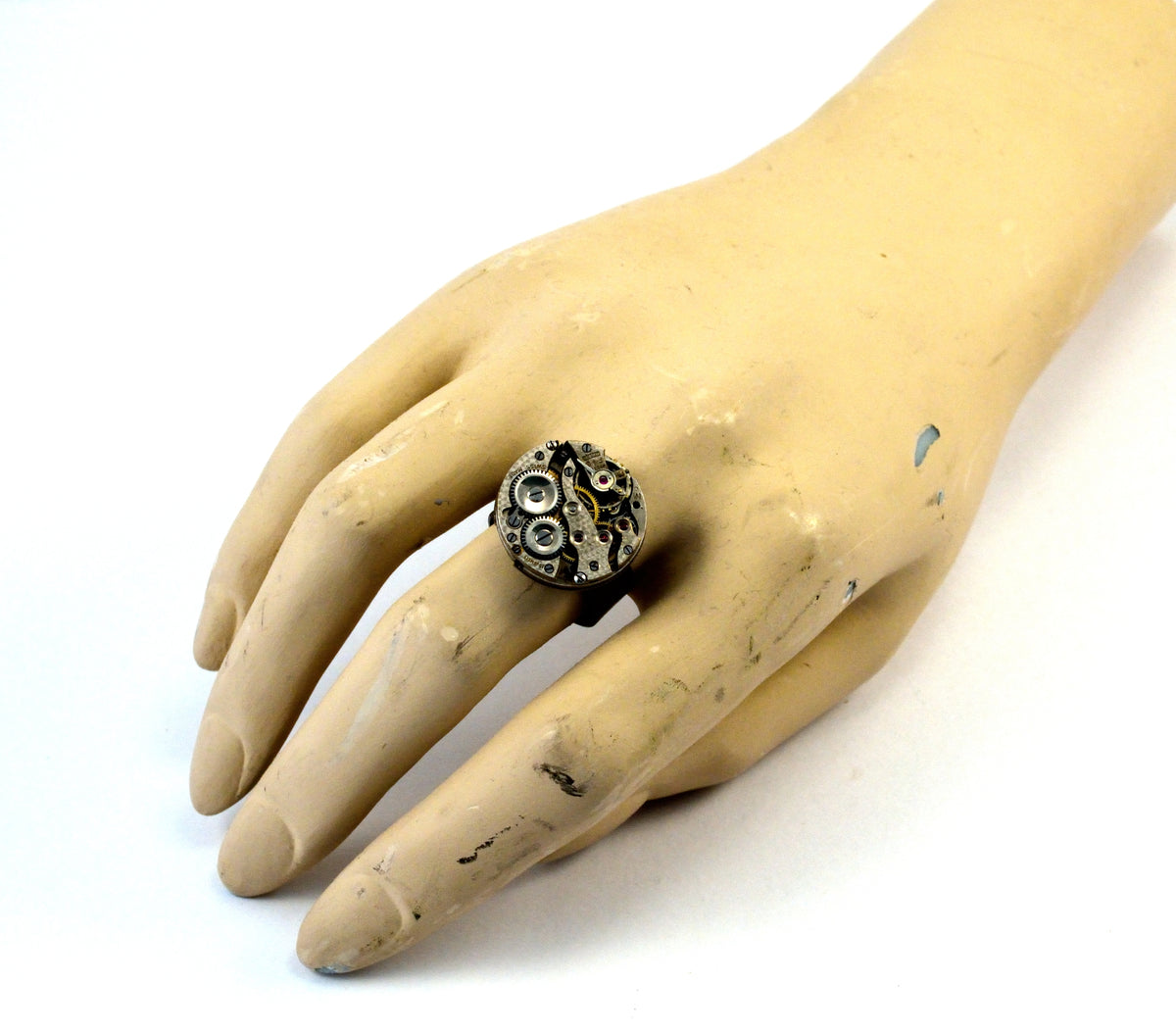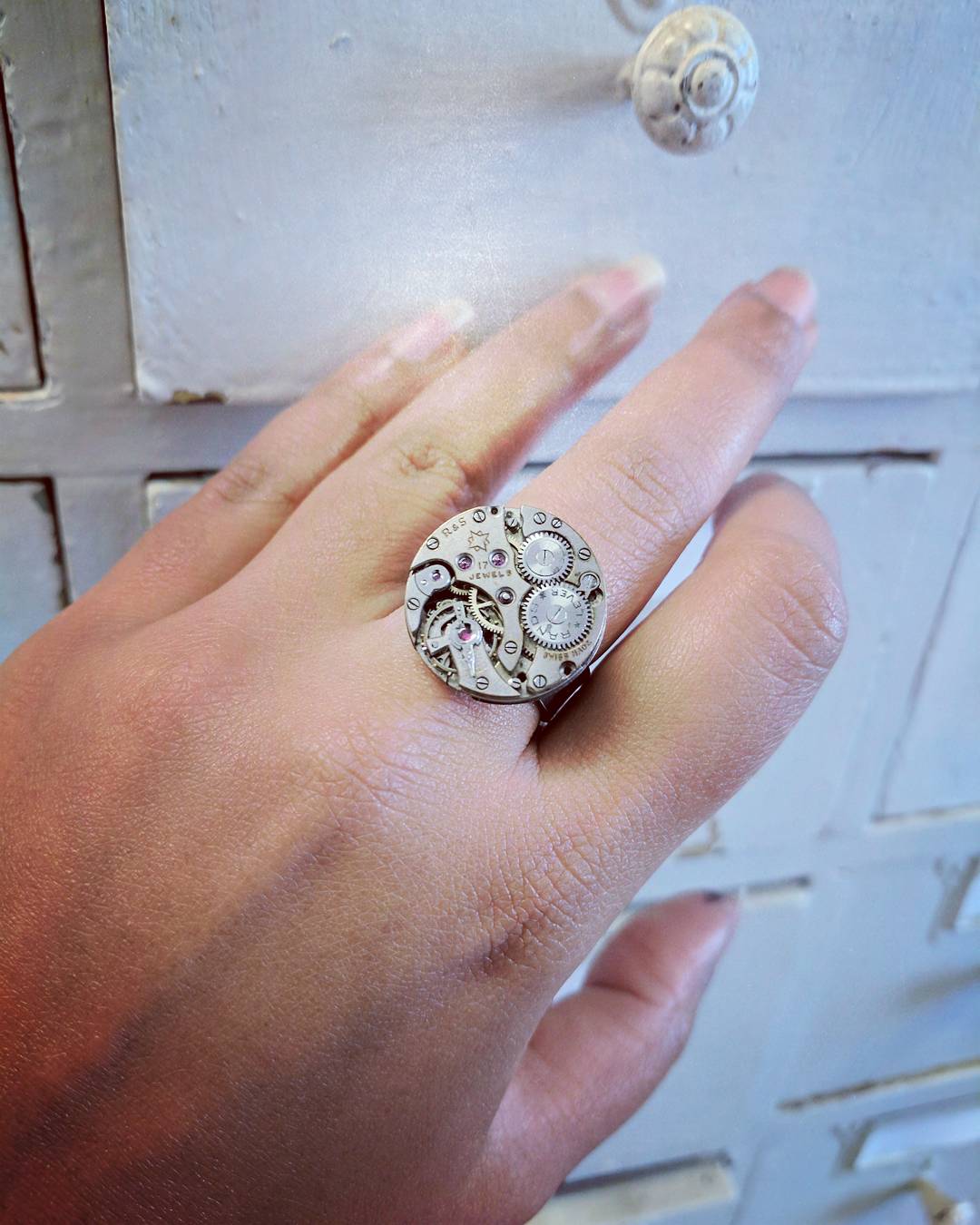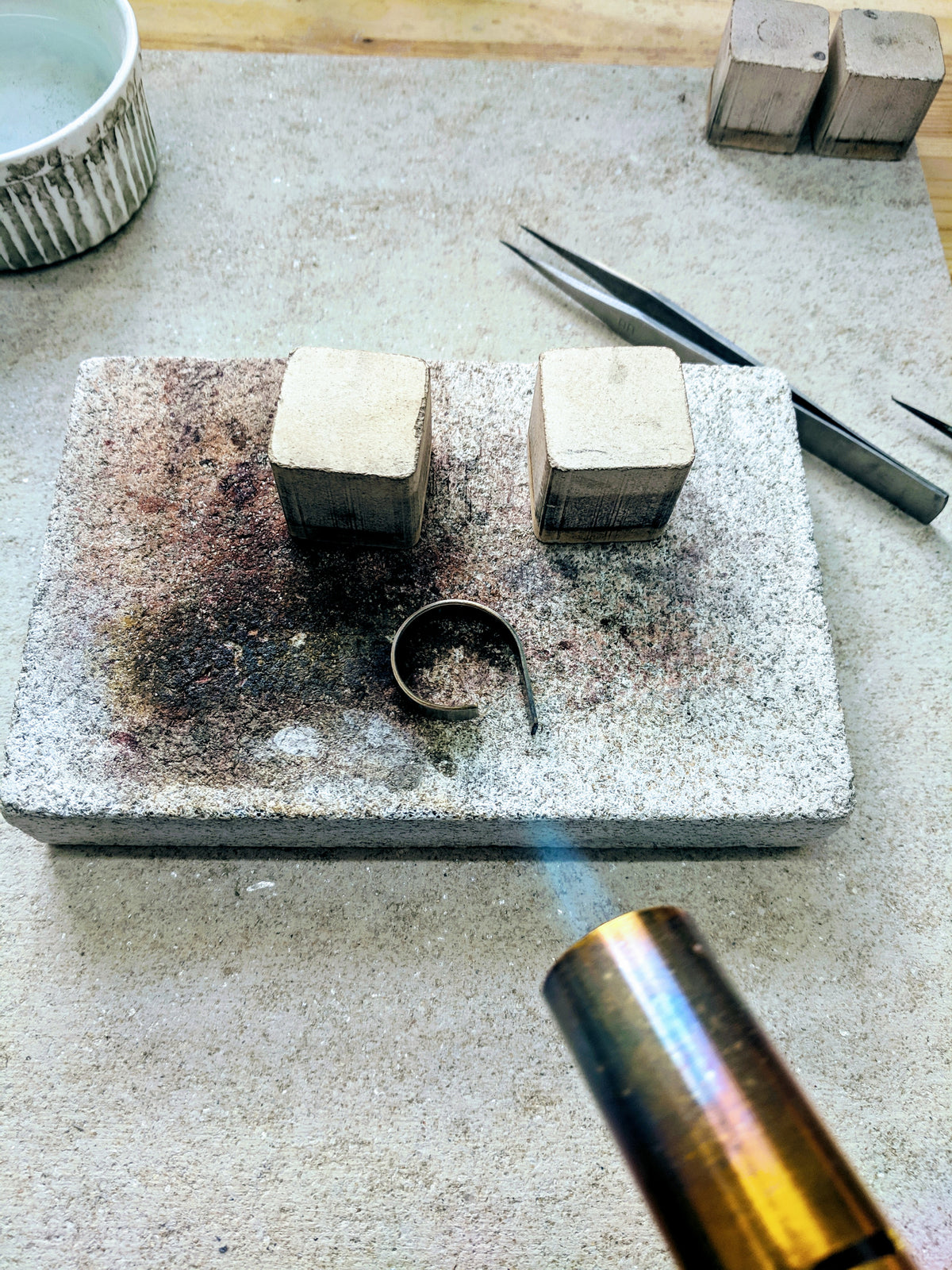 You can find reviews for other products here