Description
Gallery
Reviews
A vintage unisex Steampunk watch movement necklace for everyday wear.

This wonderful vintage watch movement was extracted from an old Russian watch. It still retains all of its original parts including the gems, golden gears and pace regulator (with +/-). The movement is brushed steel with a slightly ribbed texture.

It is shown hung from an 18 inch Sterling silver chain on the life-sized mannequin. Choose your chain length from the drop down list.

Please note this no longer functions as a watch. It may still tick but it will not tell you the time.

It will make a wonderful timeless gift.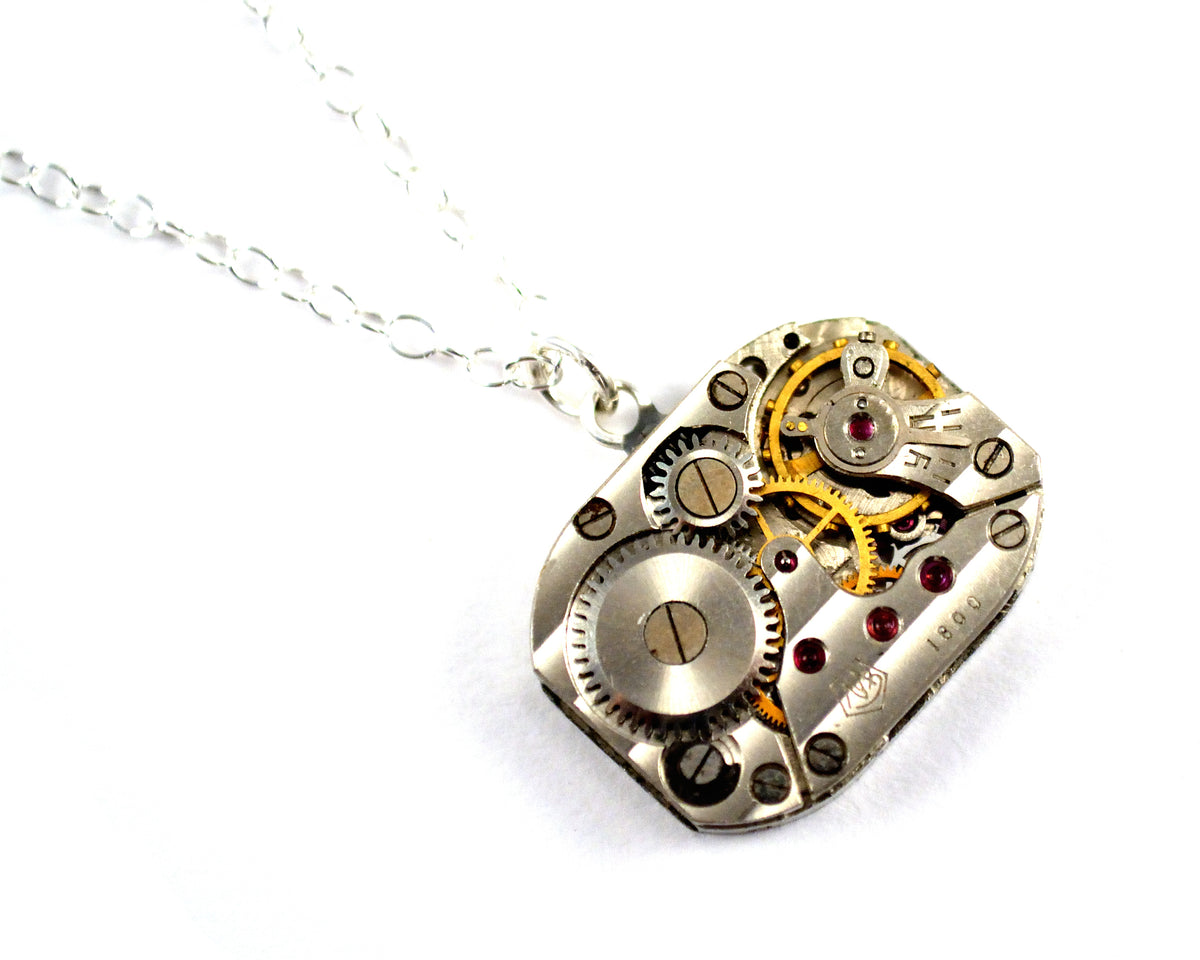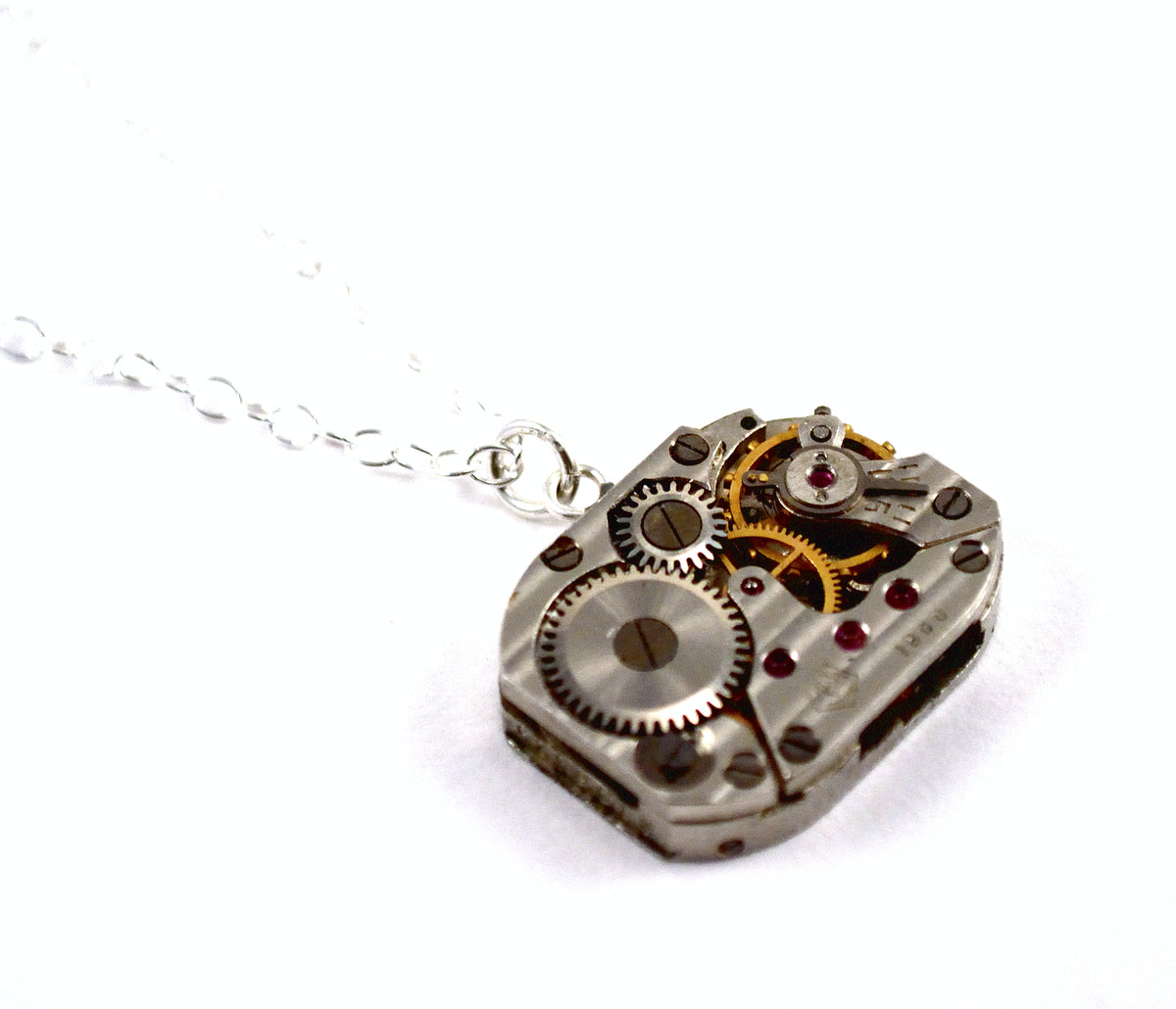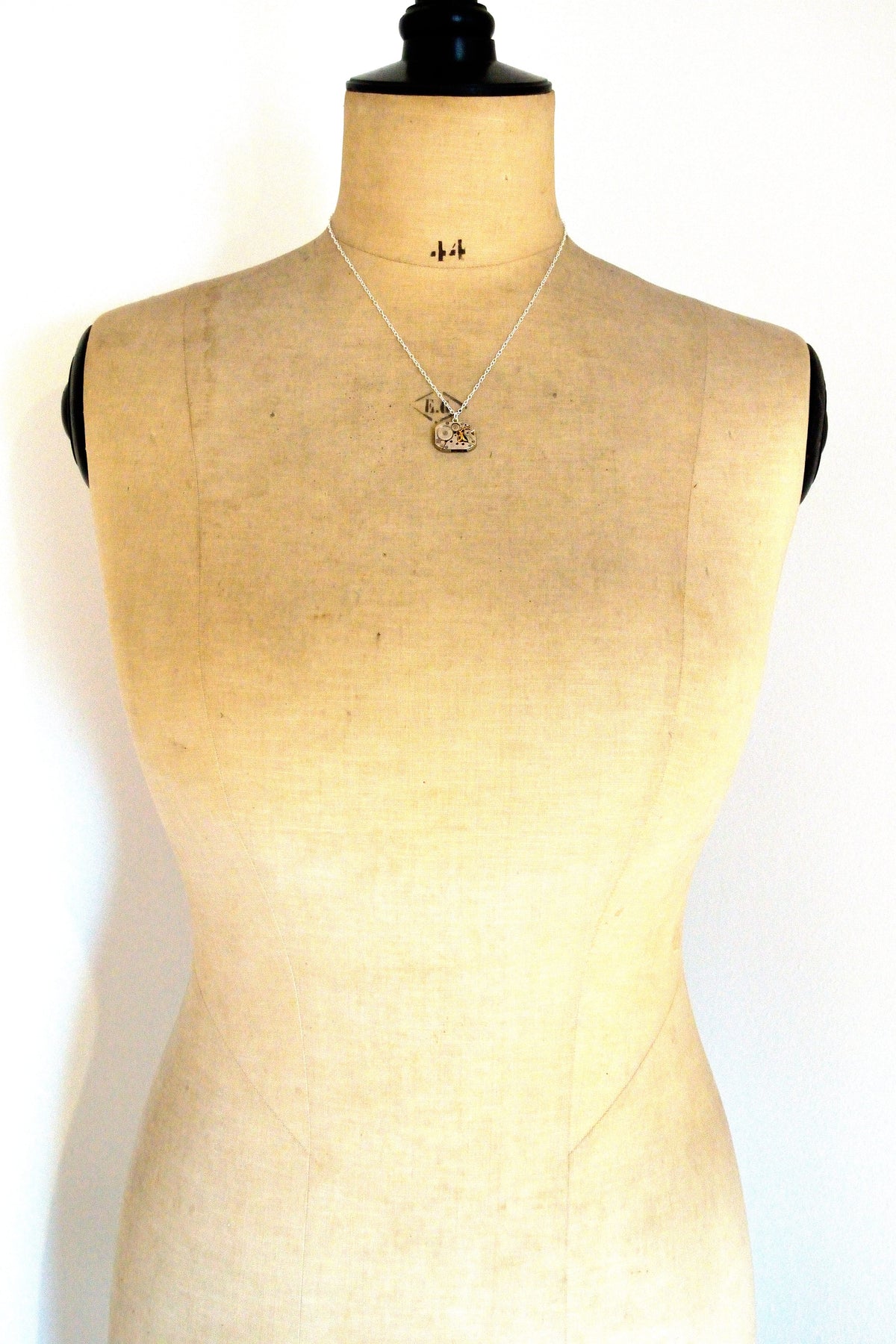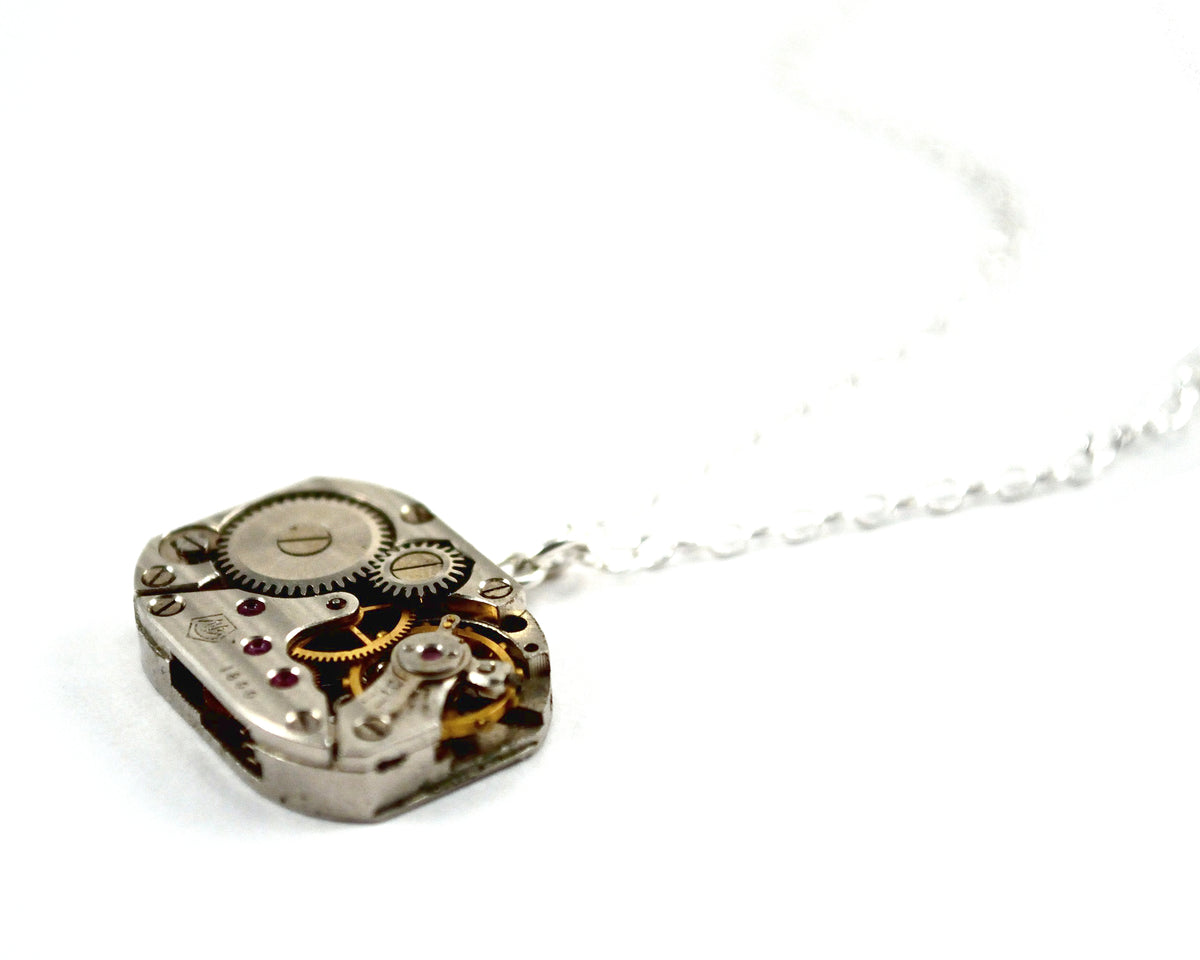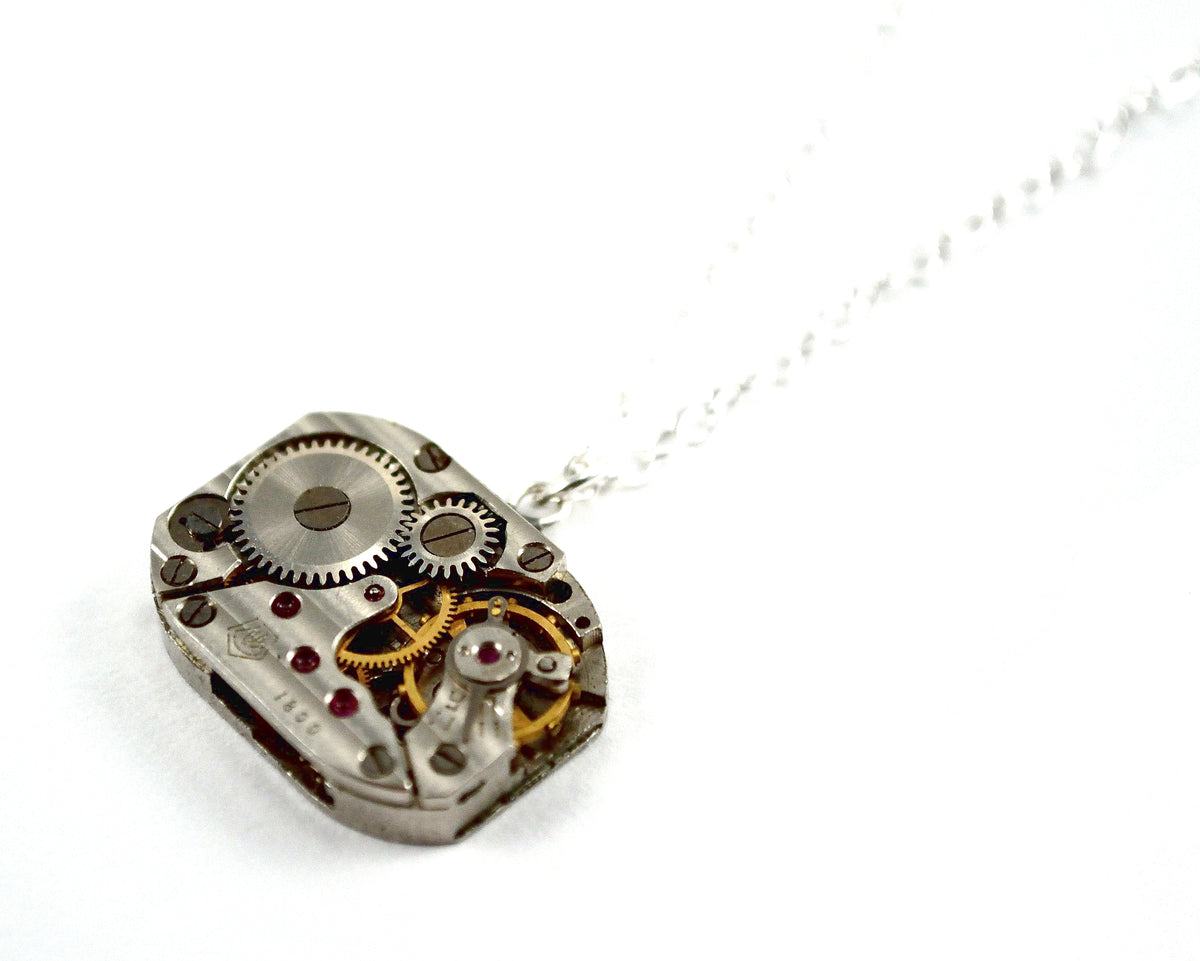 You can find reviews for other products here