Description
Gallery
Reviews
Wonderful little antiqued silver Steampunk bee necklace. I've called him 'Eric the half a bee'. I make him in two different styles and also as a pin.

Eric's belly is made from a vintage brushed steel watch movement with amazing details including original 'rubi' gems, gears and pace adjustor.
The bee measures 29mm (1.1 inches). He hangs from a black antiqued chain (measuring 20 inches where shown on the life-sized mannequin - choose your preferred length) and finished with a lobster clasp.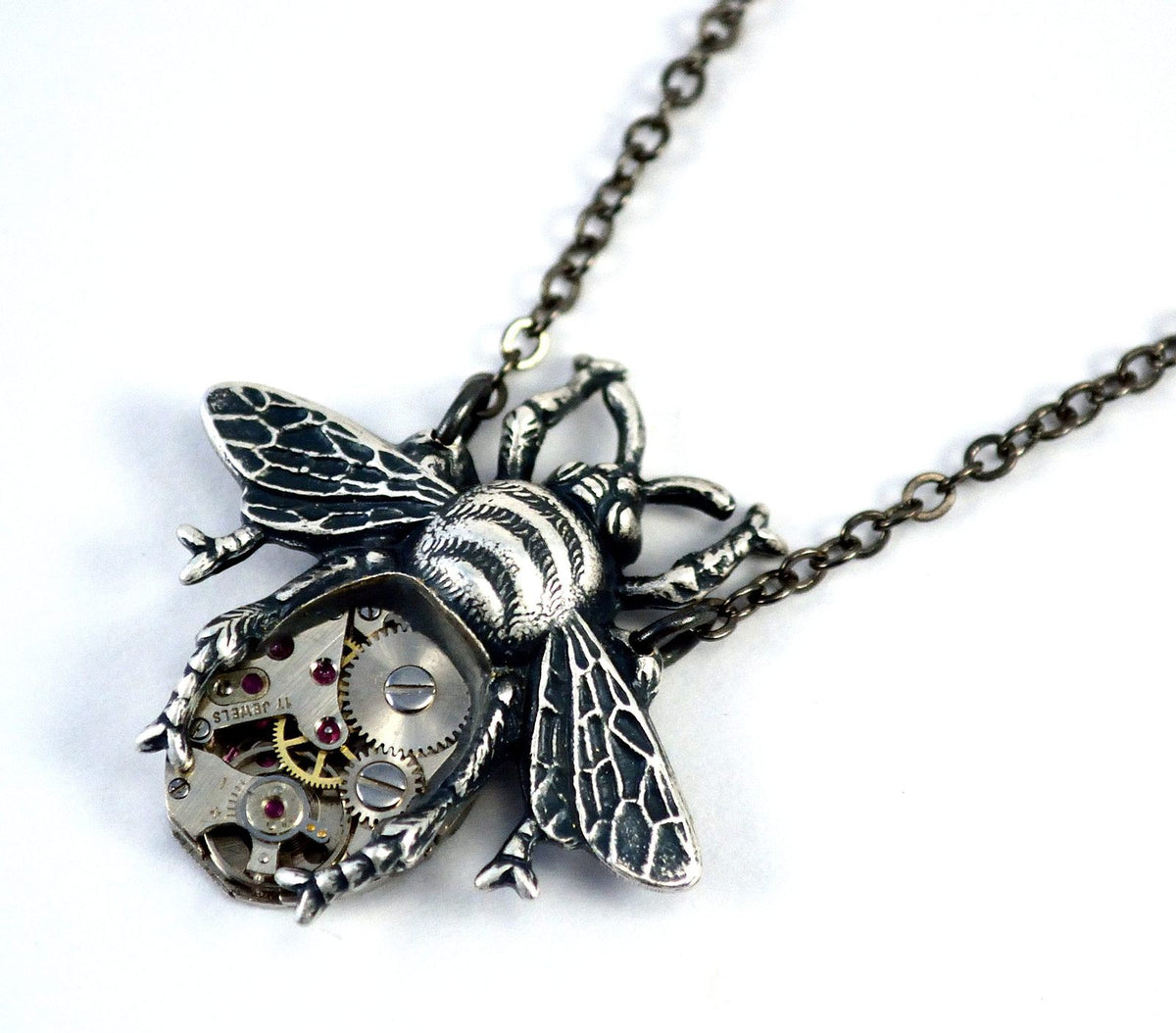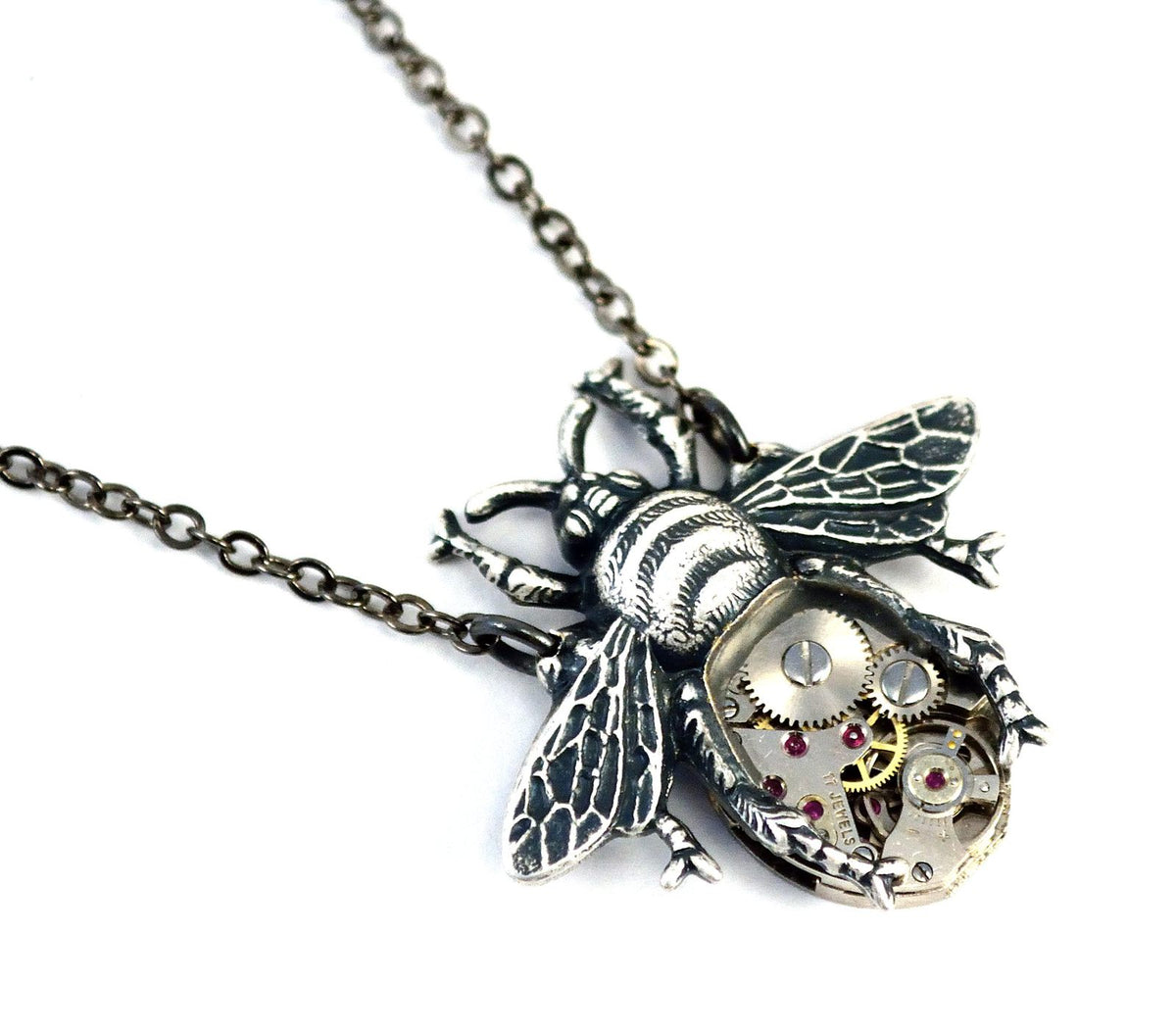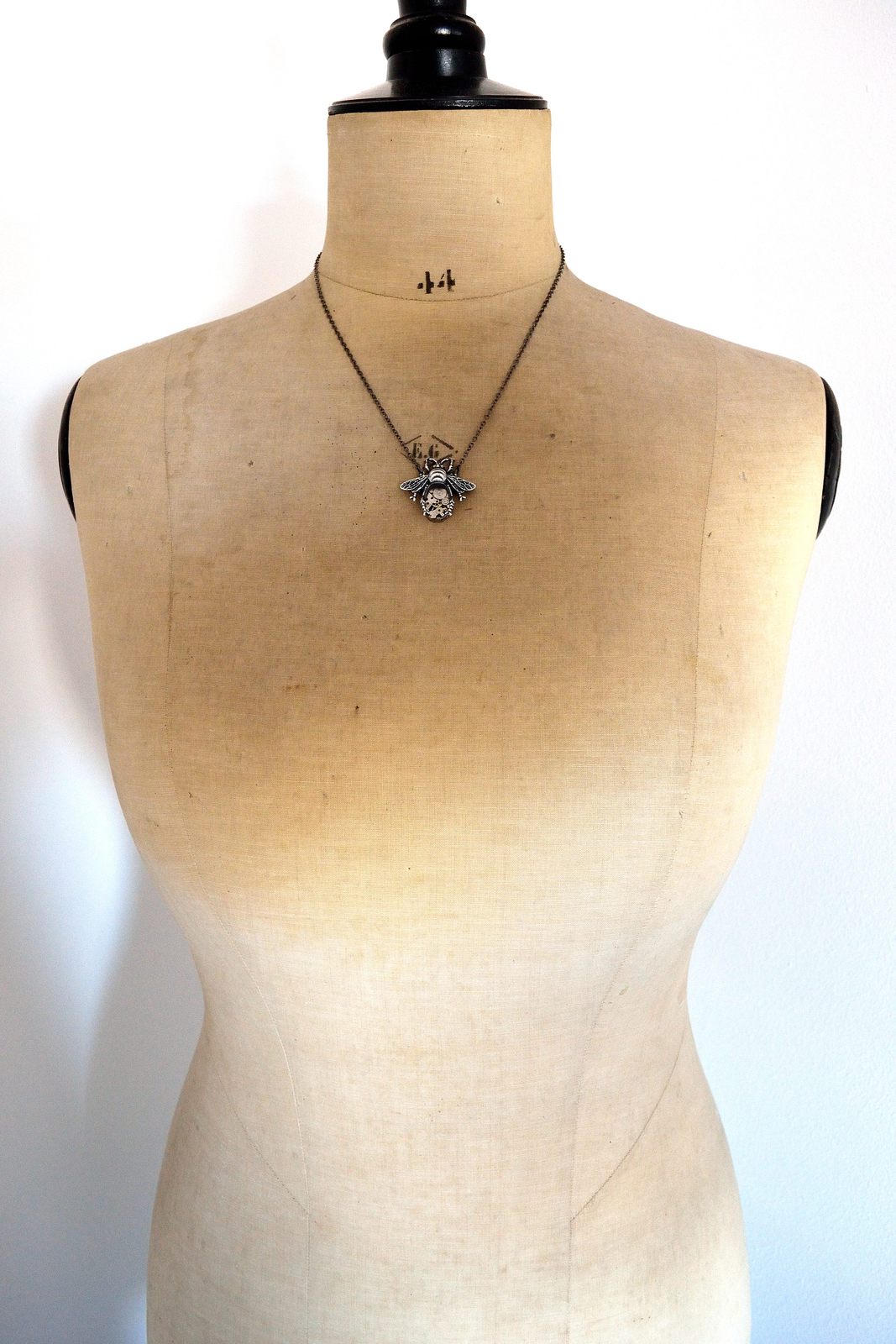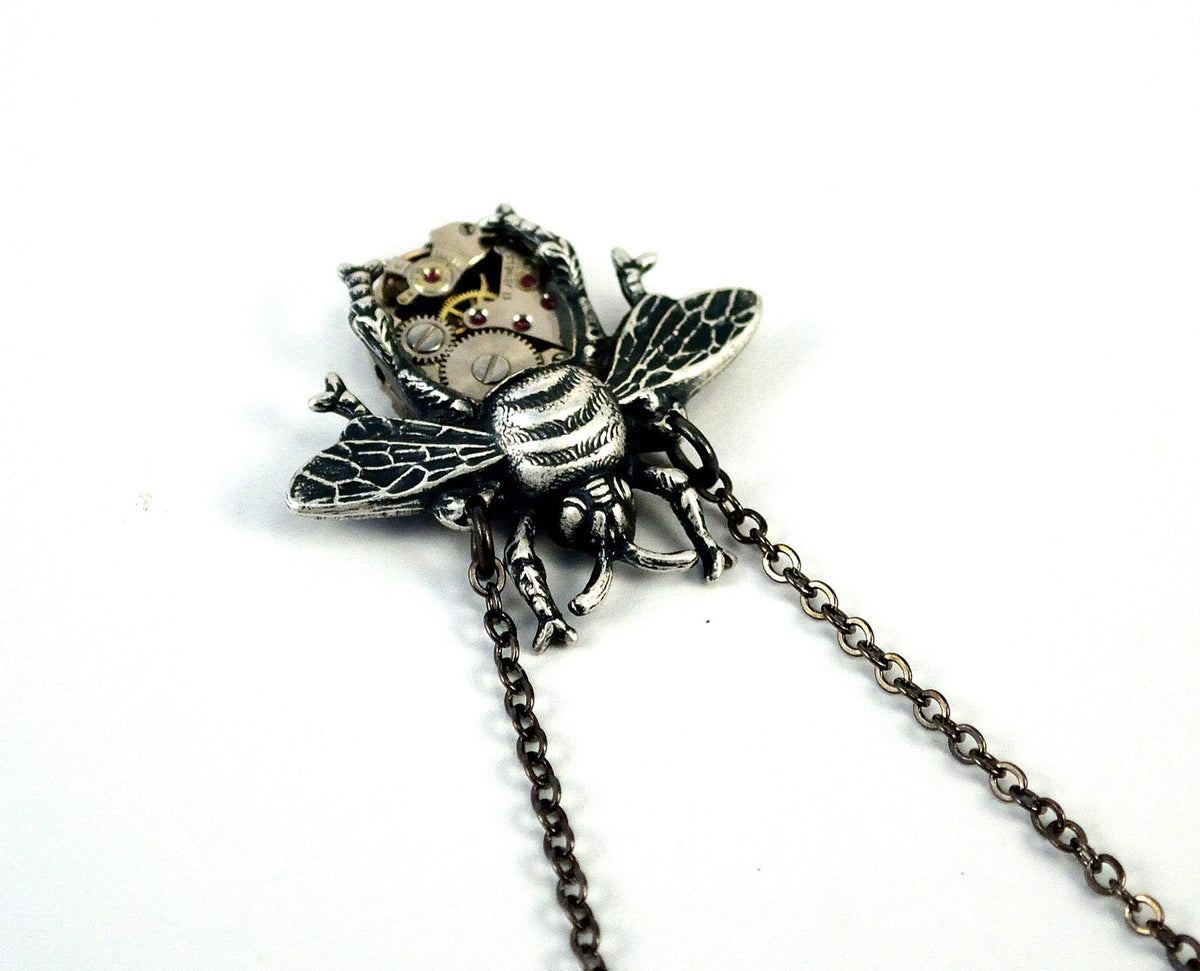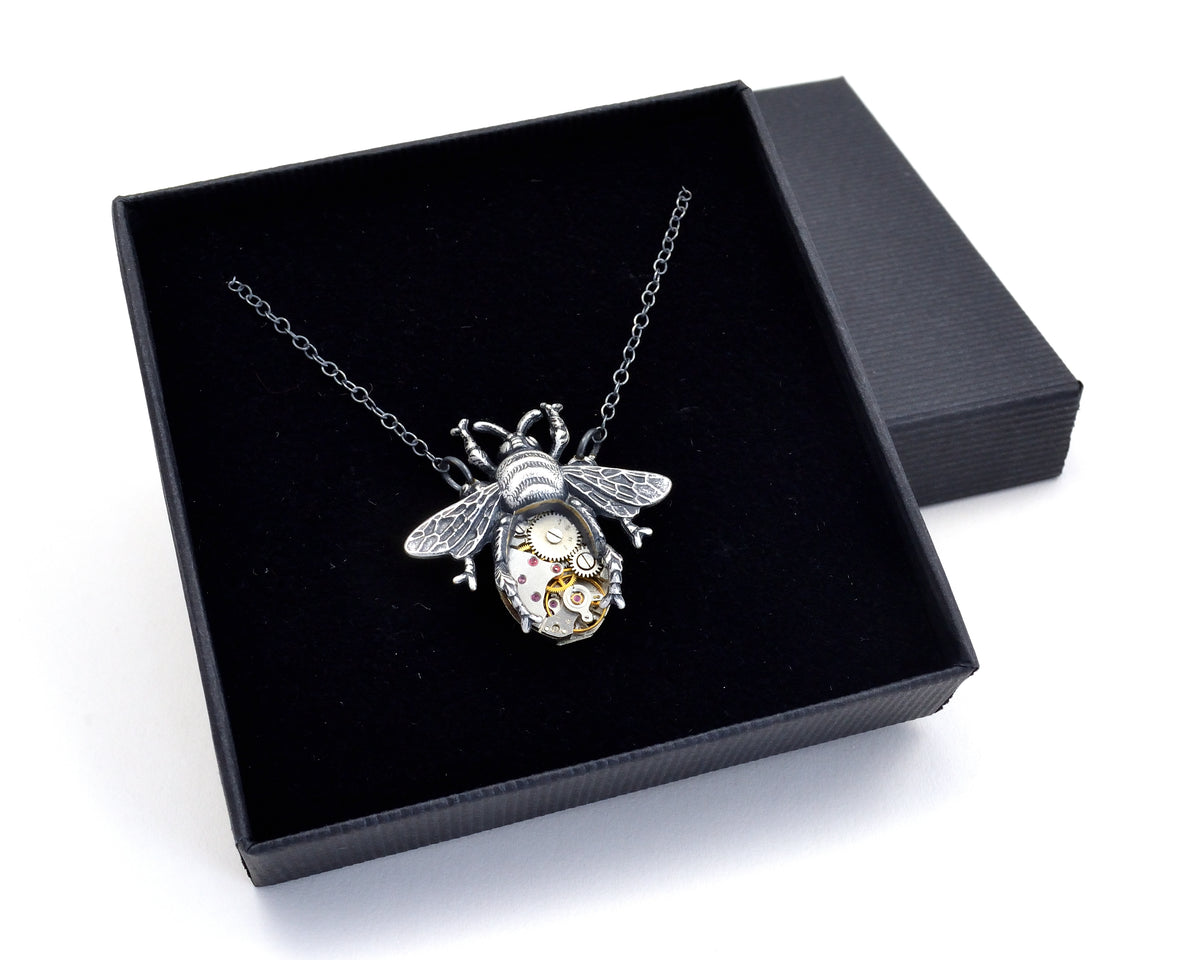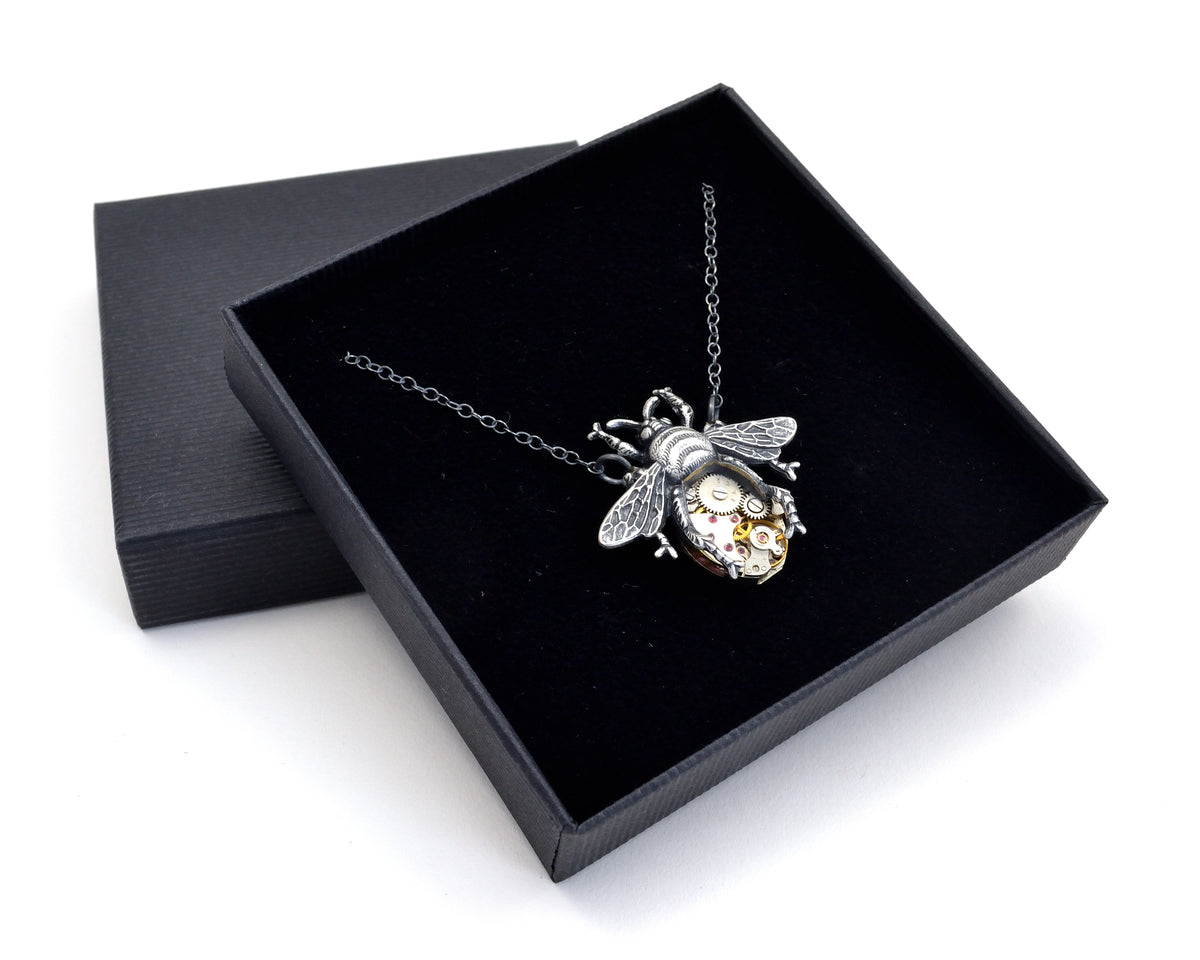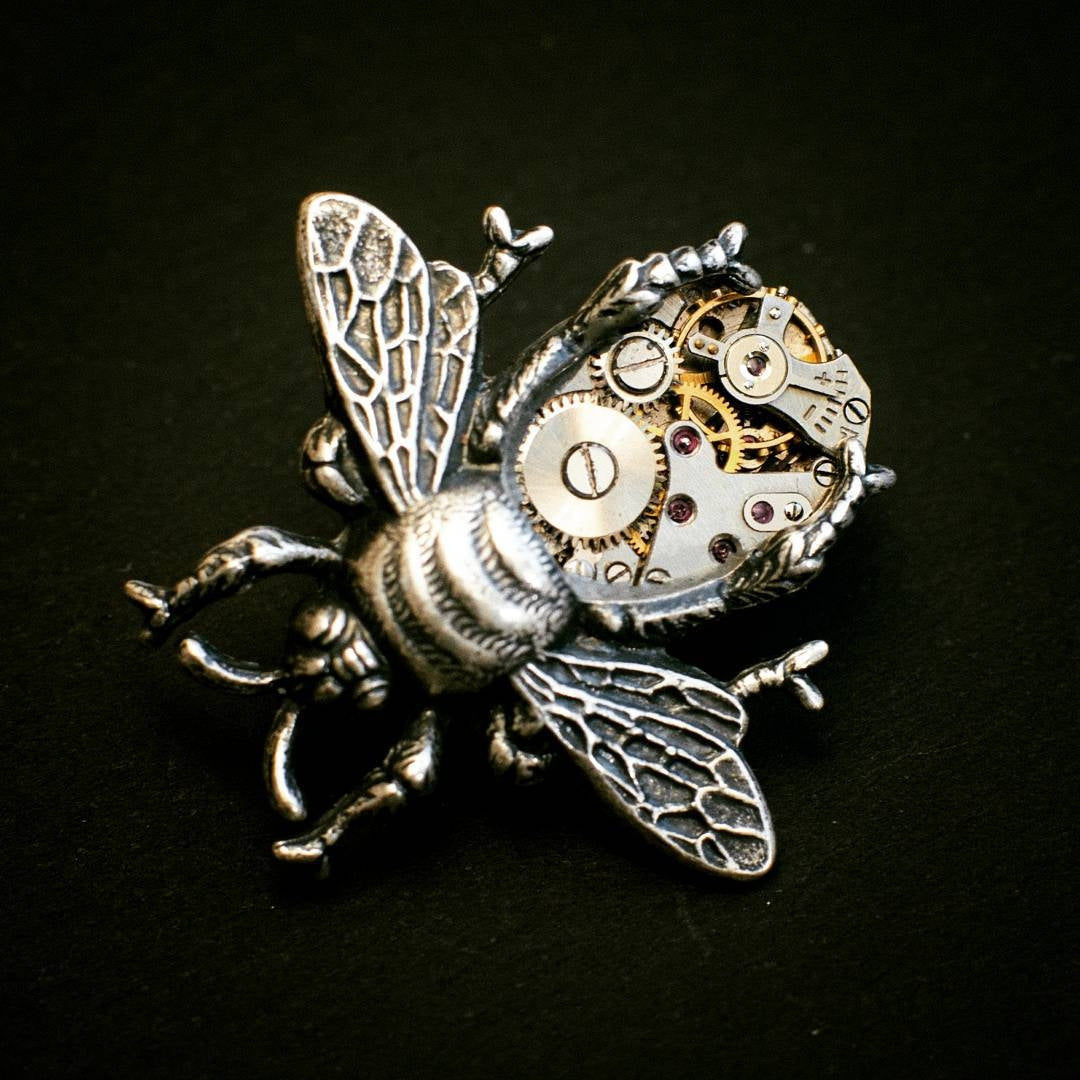 You can find reviews for other products here