Description
Gallery
Reviews
This wonderful secret message necklace features a tube within a tube, keeping the inner message hidden out of view when worn. The outside can also be personalised with a name, initials or a simply symbol like a heart, arrow or infinity.

The necklace is antiqued Brass hung on Sterling silver chain. Personalise with your choice of text! Perfect for a romantic message or a 'his & hers' gift!

All 4 sides of the inner & outer pendant can be personalised.

Personalise with for e.g.:
- GPS coordinates
- initials
- anniversary date
- a quote / poem / message split over several sides
- etc. etc.

The pendant measures 28 mm (just over an inch) across by 5 mm.

A wonderful keepsake to mark a significant occasion!

Arrives elegantly boxed.

- Design copyright November 2016 -

---YOUR OPTIONS ---
The necklace works great worn short (with an 18 inch chain) or long (with a 26 inch chain).

--- YOUR TEXT ---
Leave your text in "Personalisation Text" box (OR contact us at any time).
All four sides of the inside & outside may be personalised, so use format:
Inside
Side 1:
Side 2:
etc.
Recommended maximum no. of characters for each side is 20 (please note spaces/punctuation count as characters too).
Any text/simple symbols can be engraved. Unless otherwise specified, Lucida Calligraphy font (as shown in photos) will be used. Other fonts are available as shown in last photo.

Get in touch if you have questions!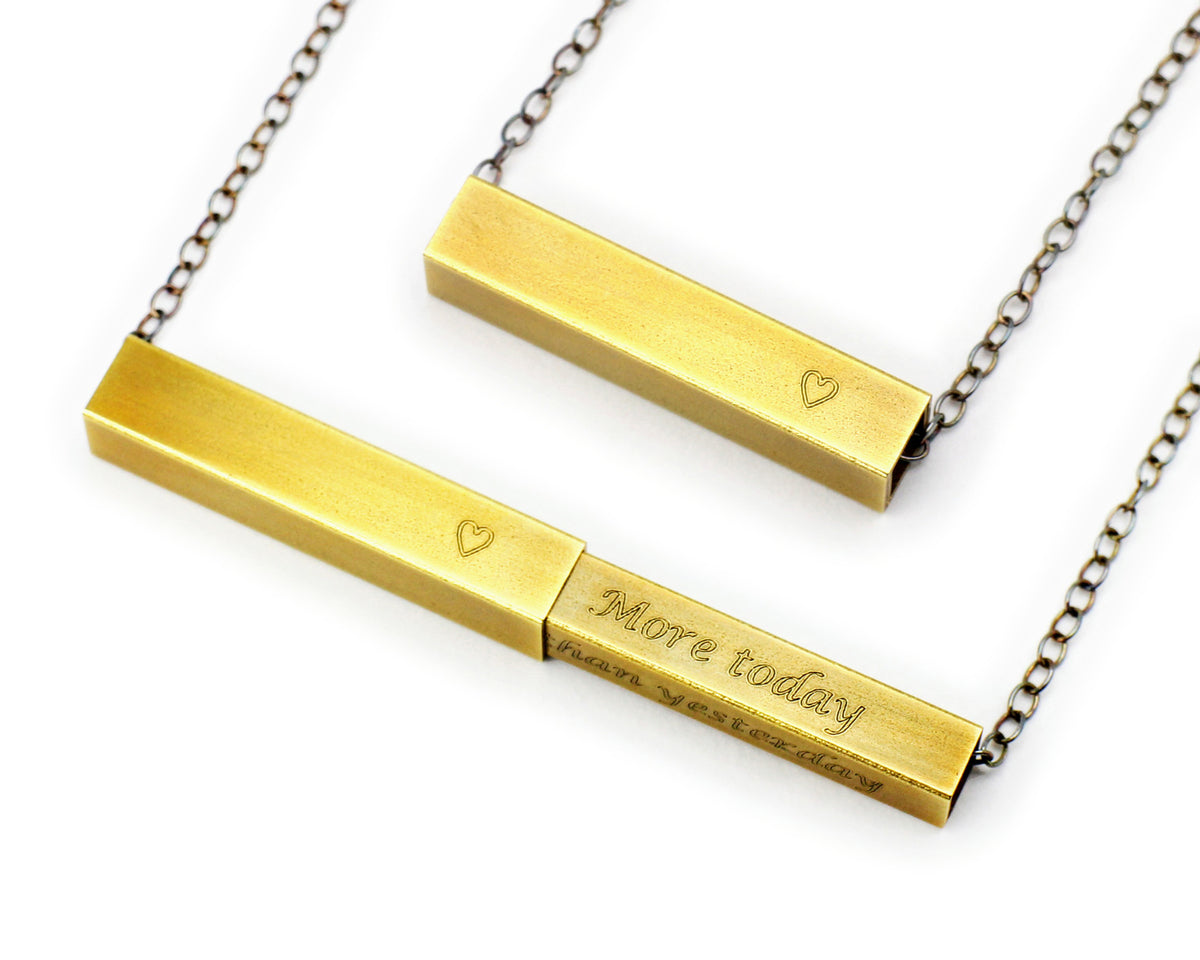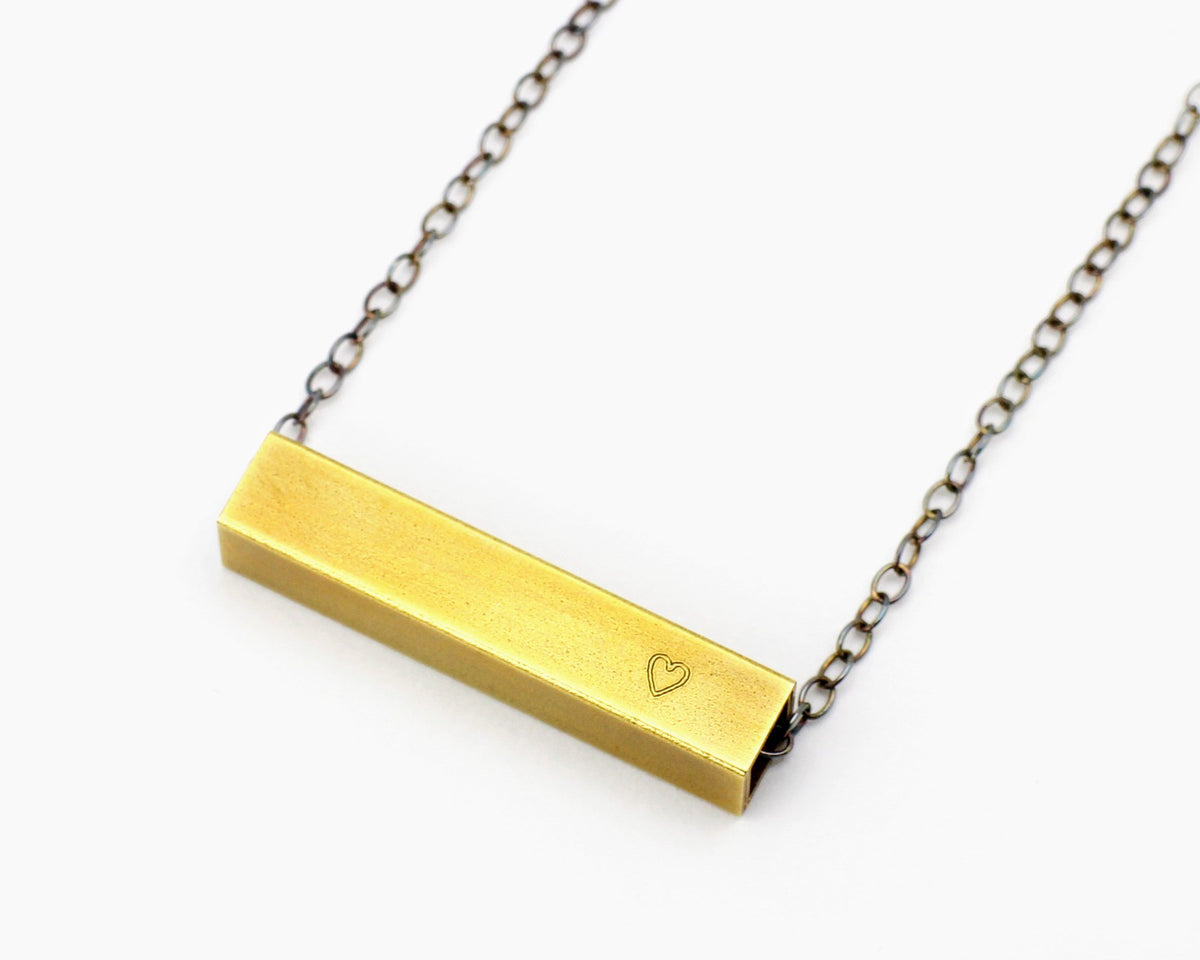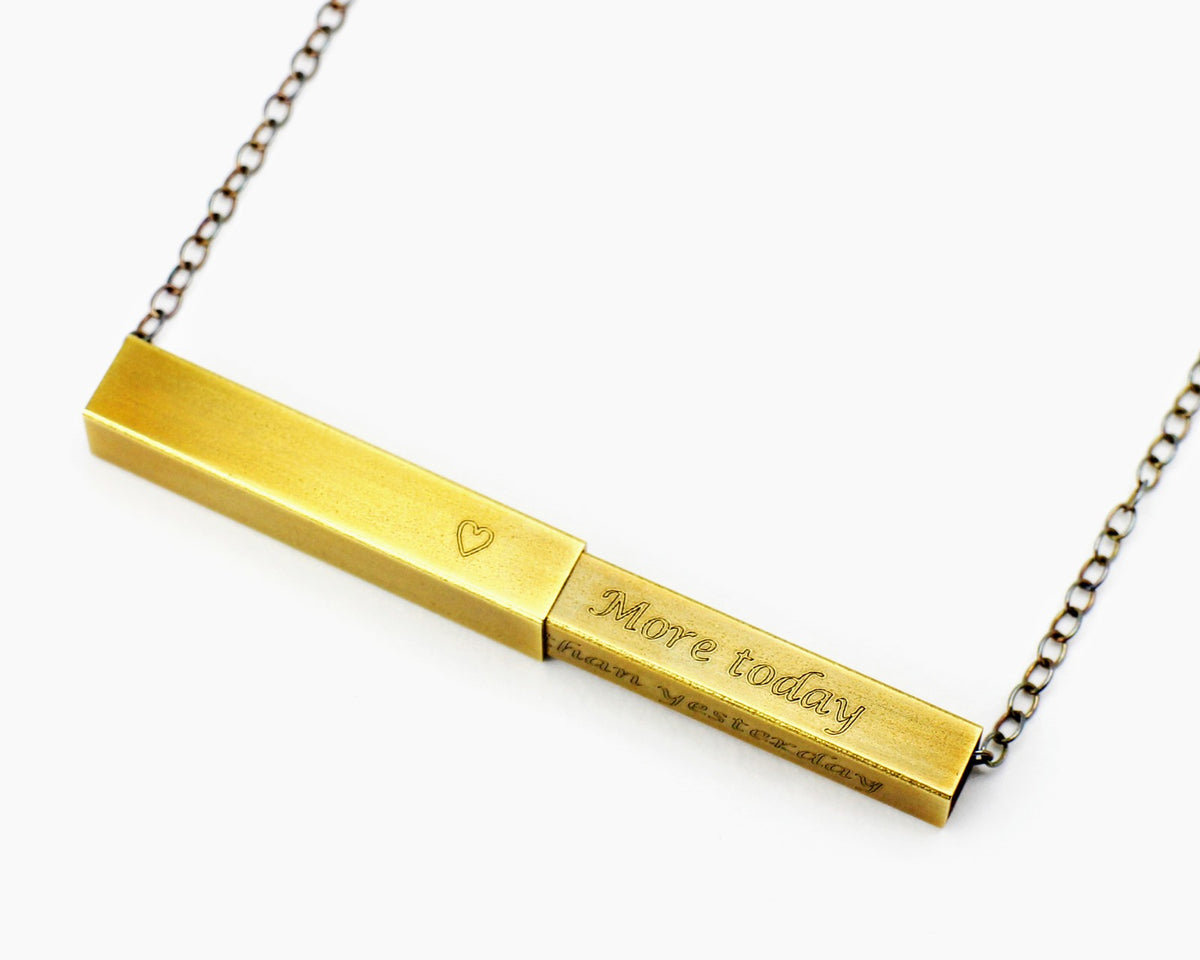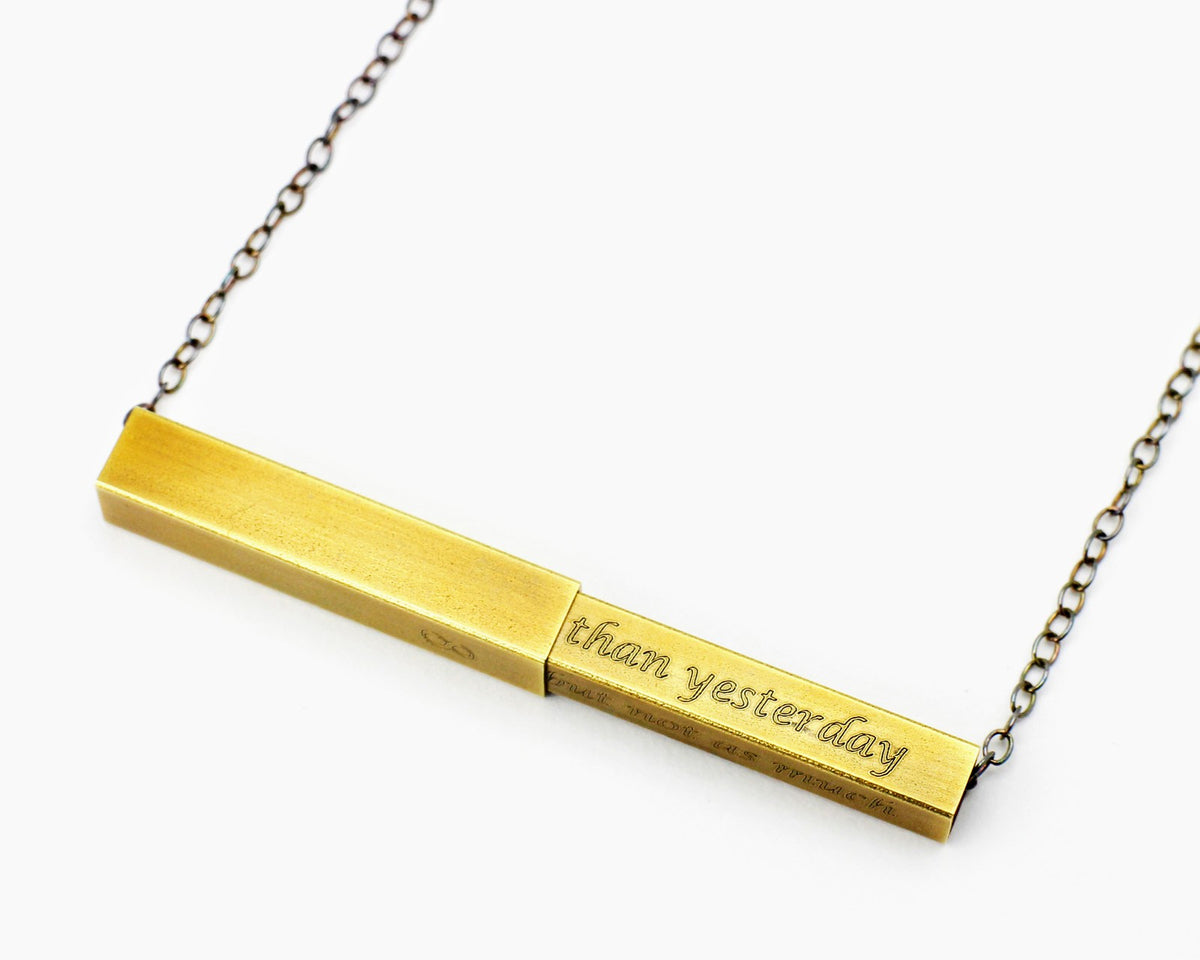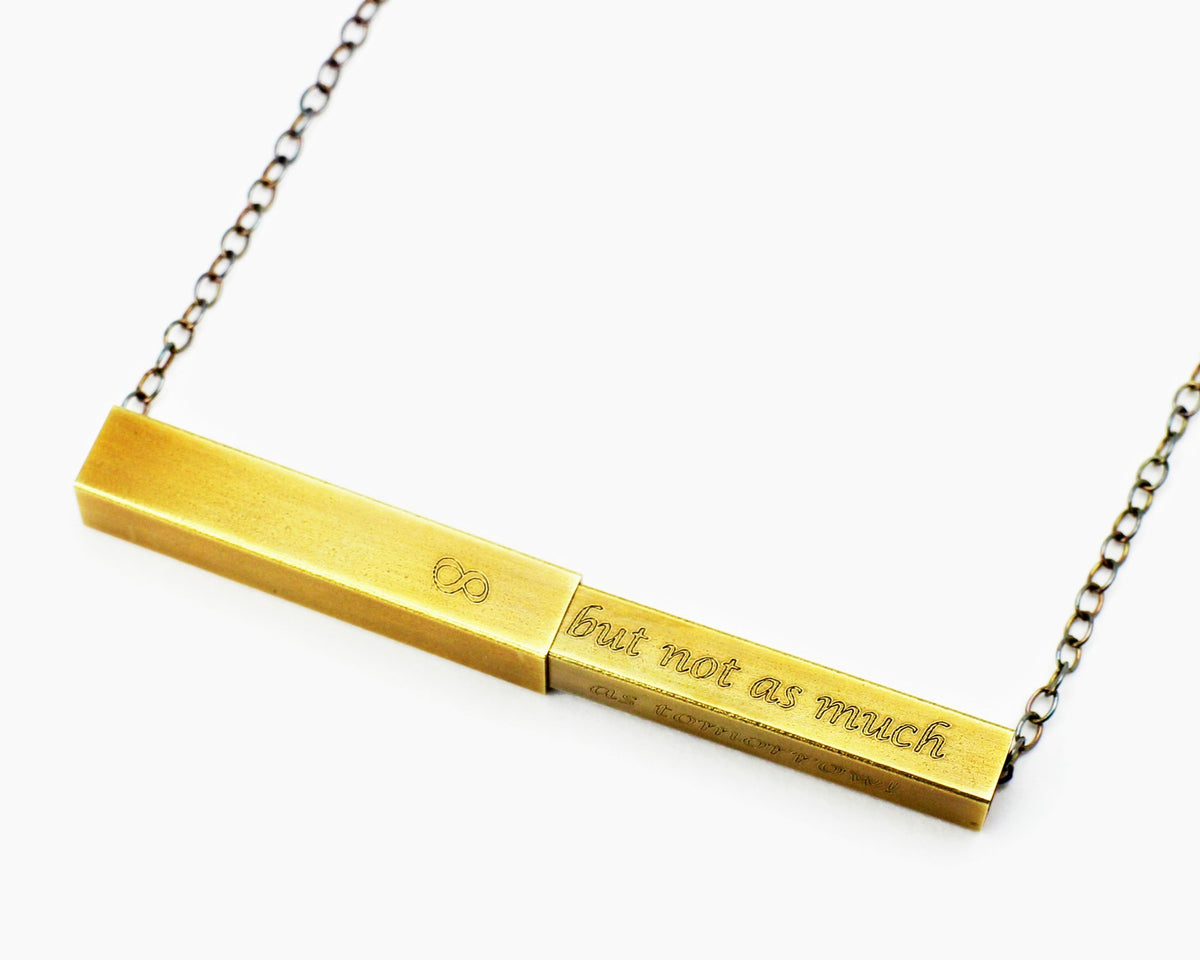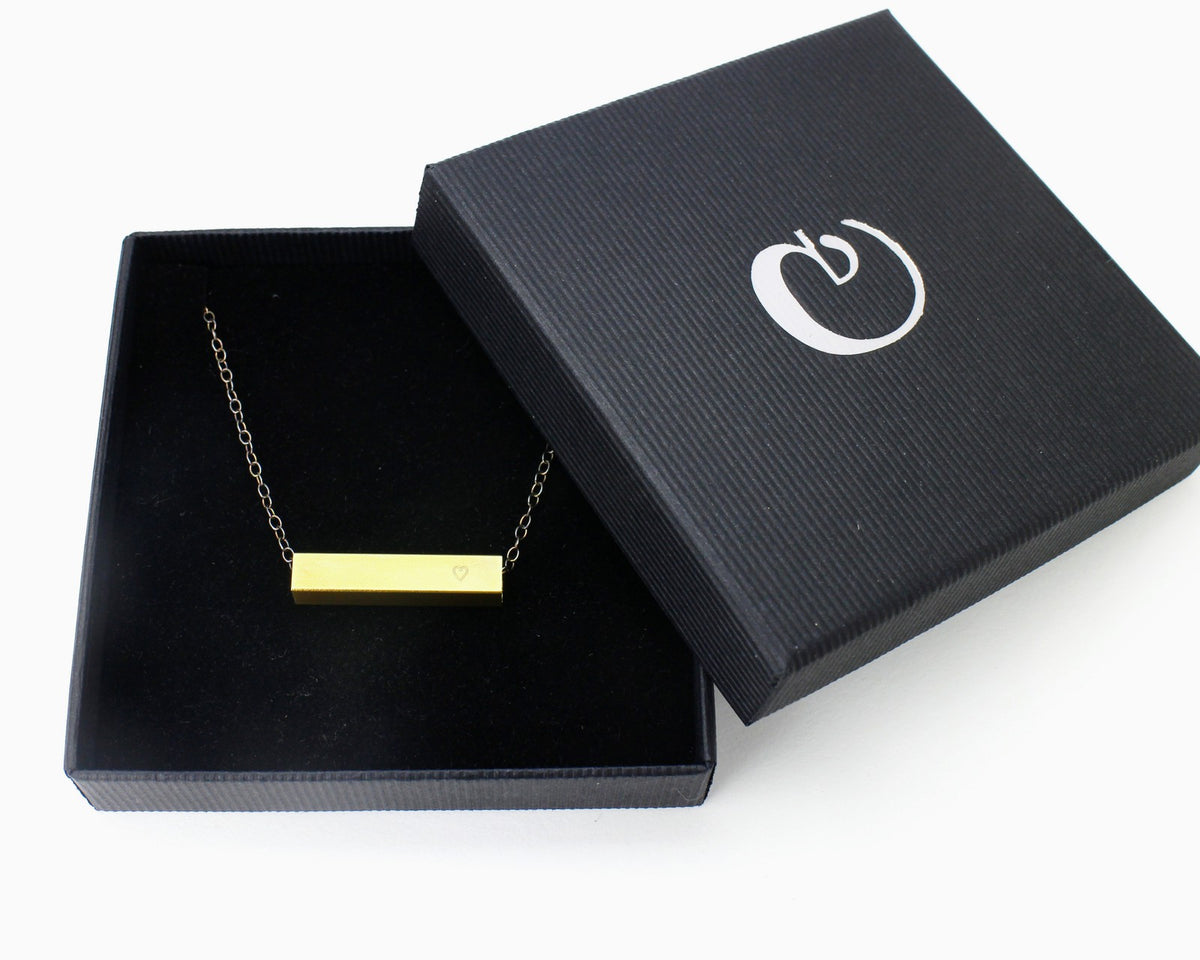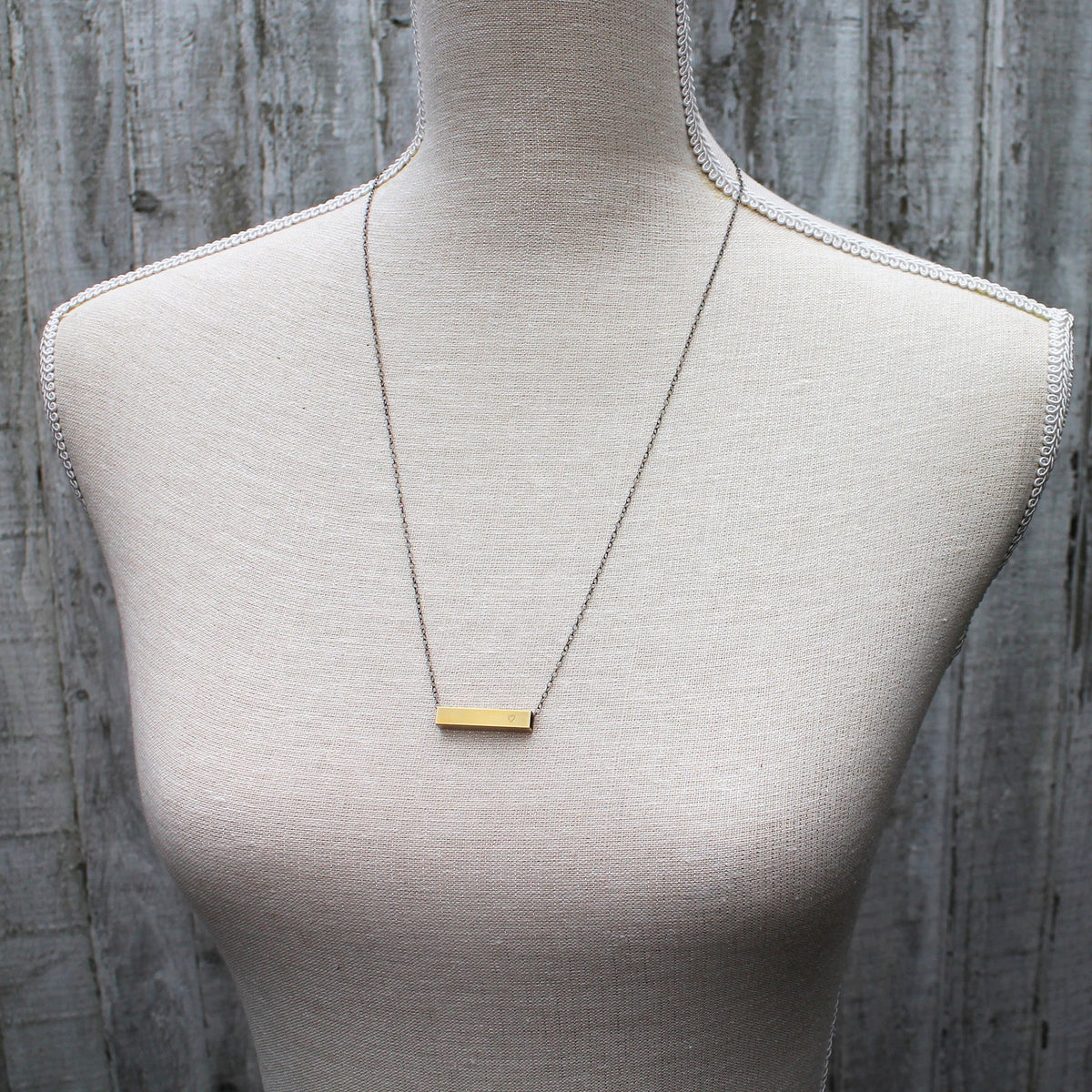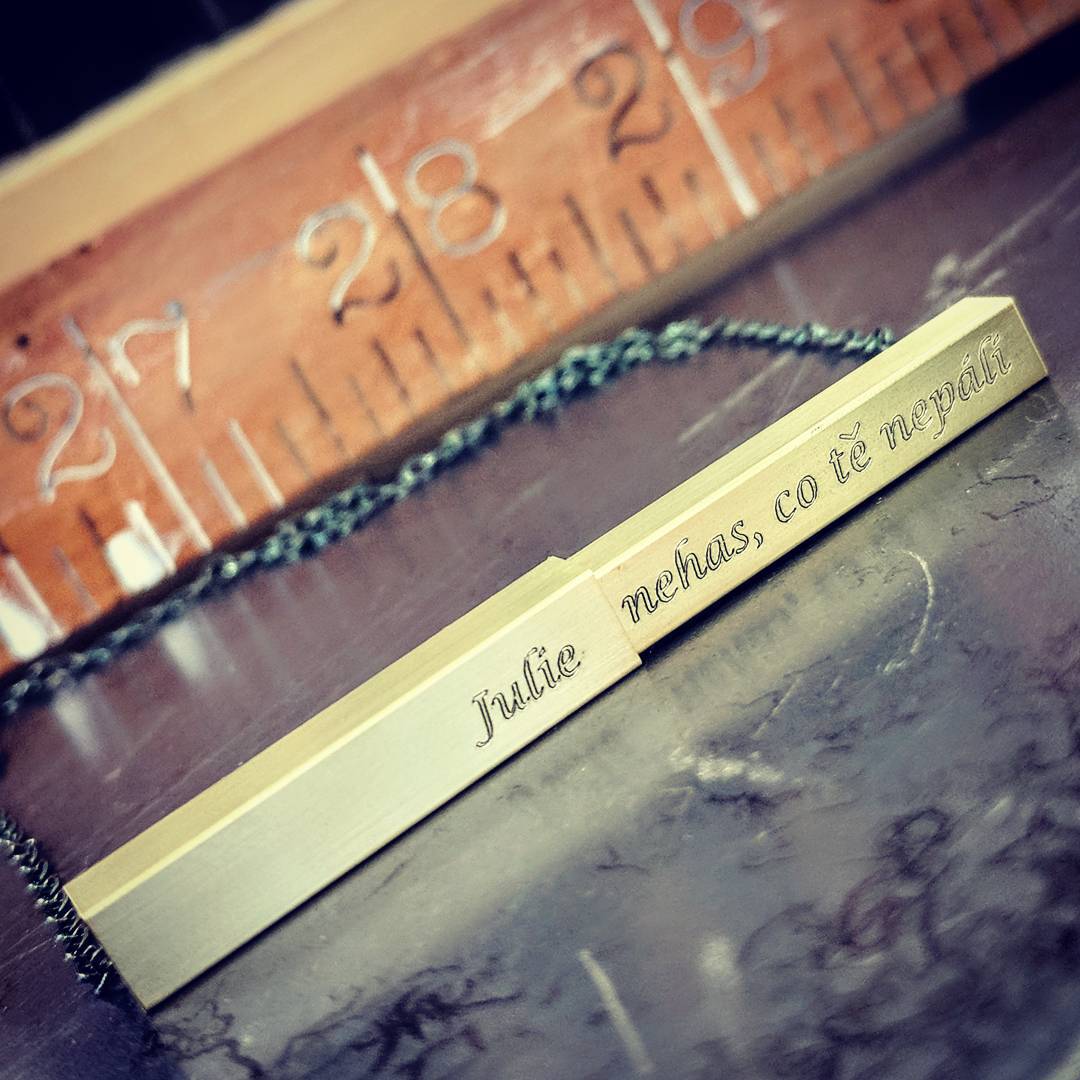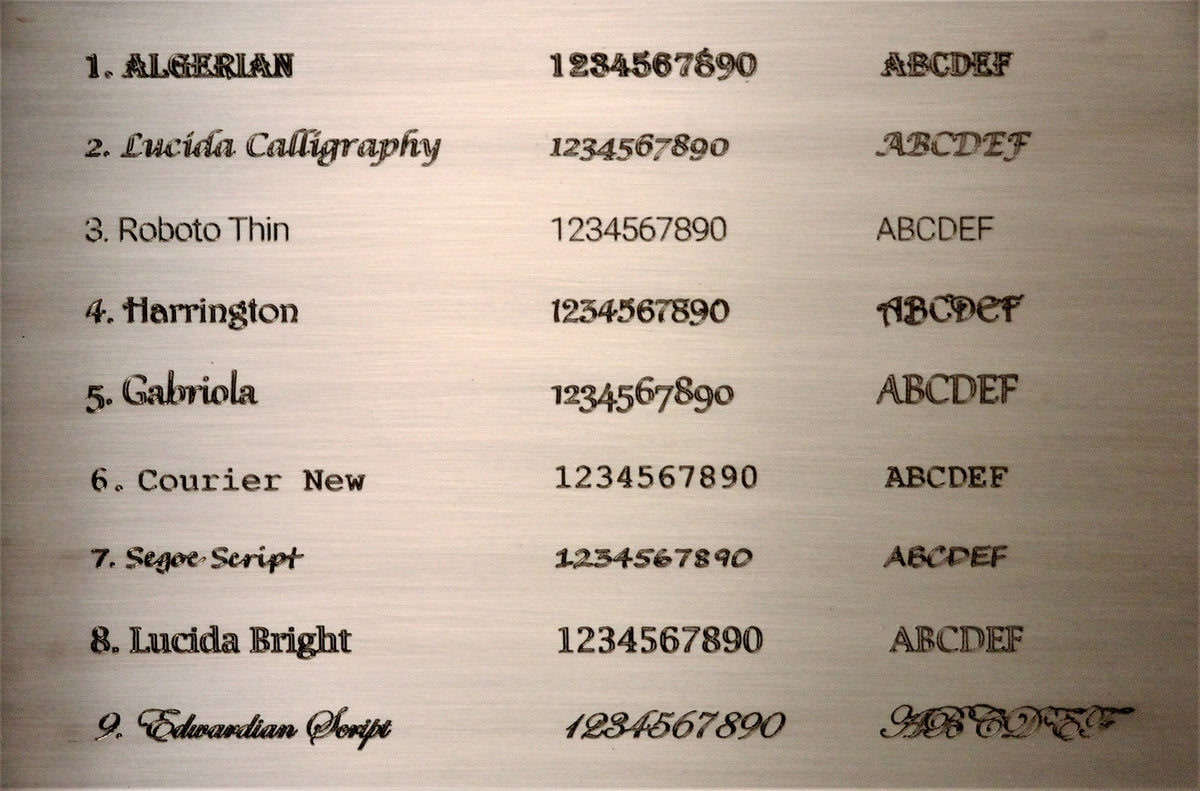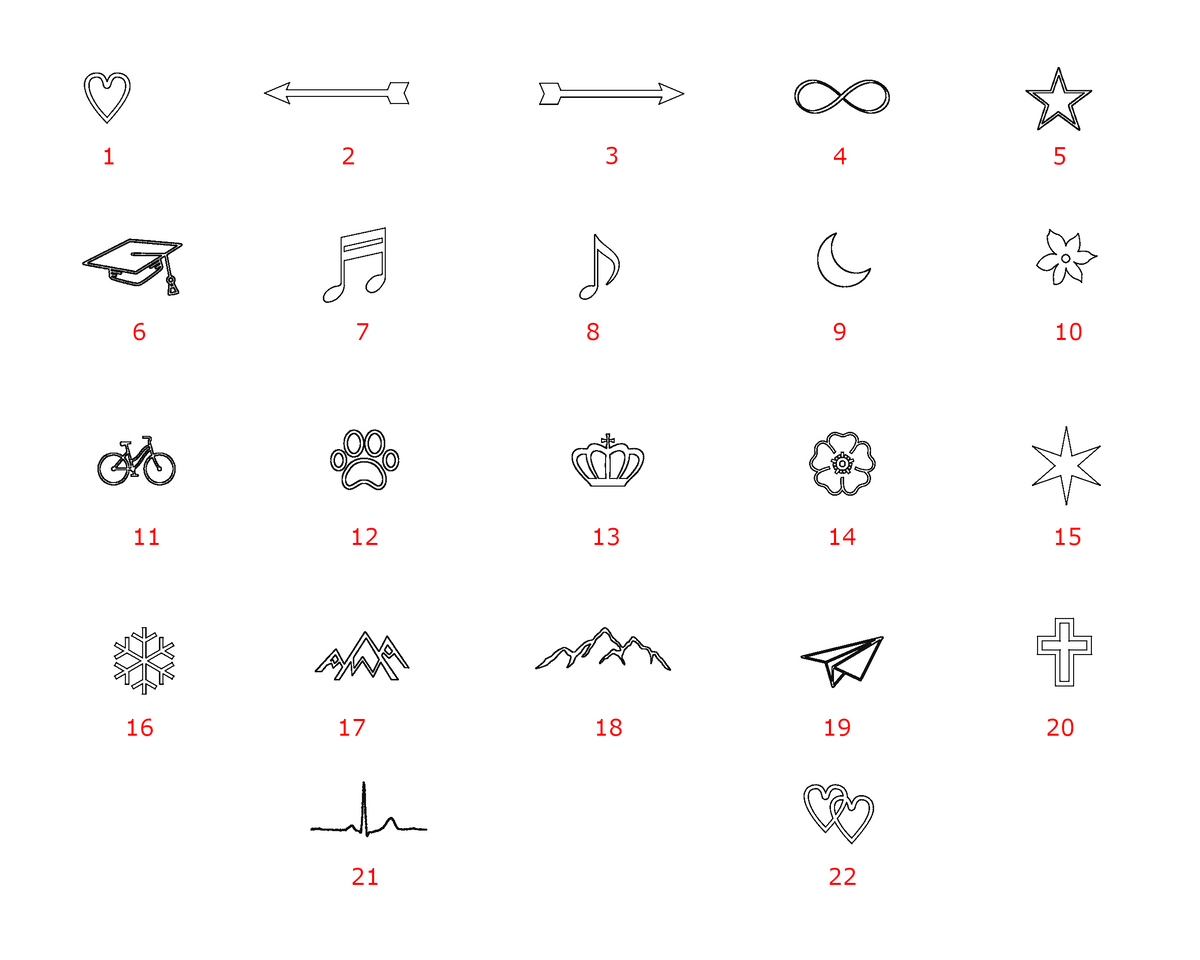 You can find reviews for other products here