Description
Gallery
Reviews
Steampunk necklace comprising a beautiful Art Deco era (1920s - 1940s) watch movement set with a wine red Garnet semi-precious stone to complement the existing "rubi" gems on the mechanism. The Garnet is rose cut and set within a sterling silver bezel.

Each necklace is made using individual antique watch movements (several examples are shown in photos) and therefore differs from the example shown in the photographs. Yours will have all of the main features here and be very similar but unique and just as beautiful, if not more so! The watch movements measure just under 1 inch in diameter.

Hangs from an oxidised Sterling silver (925) chain (shown in photos on a 26 inch chain) finished with a trigger clasp.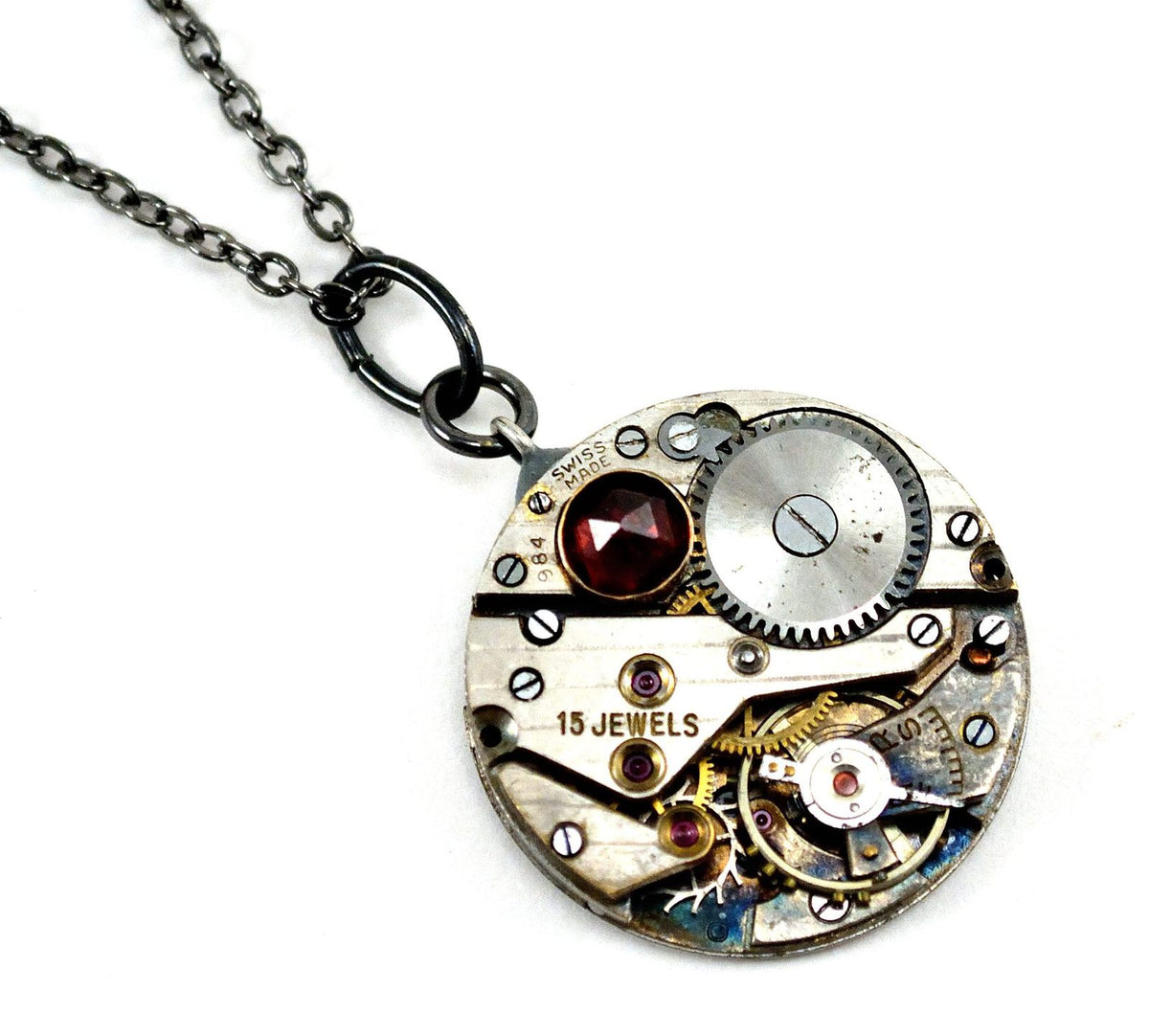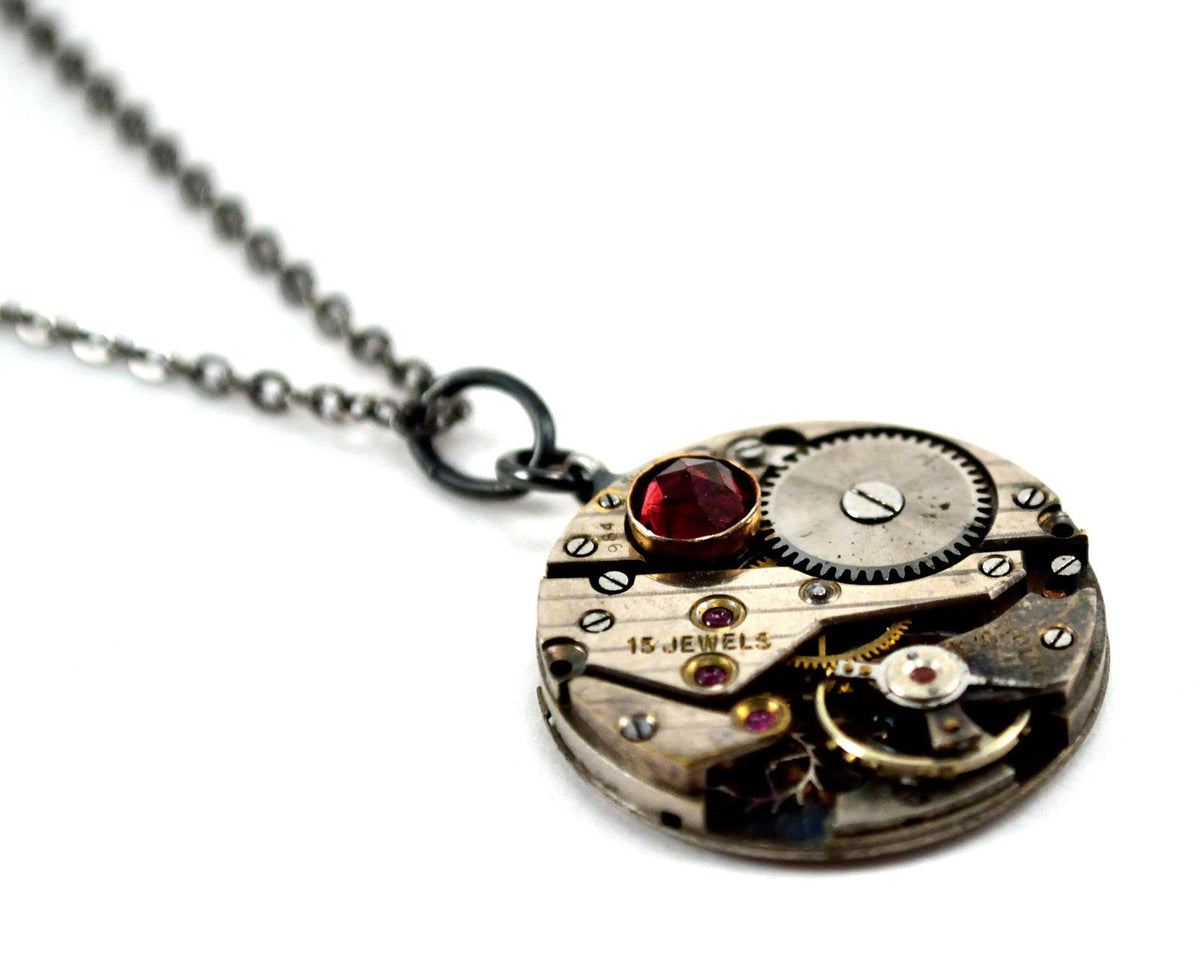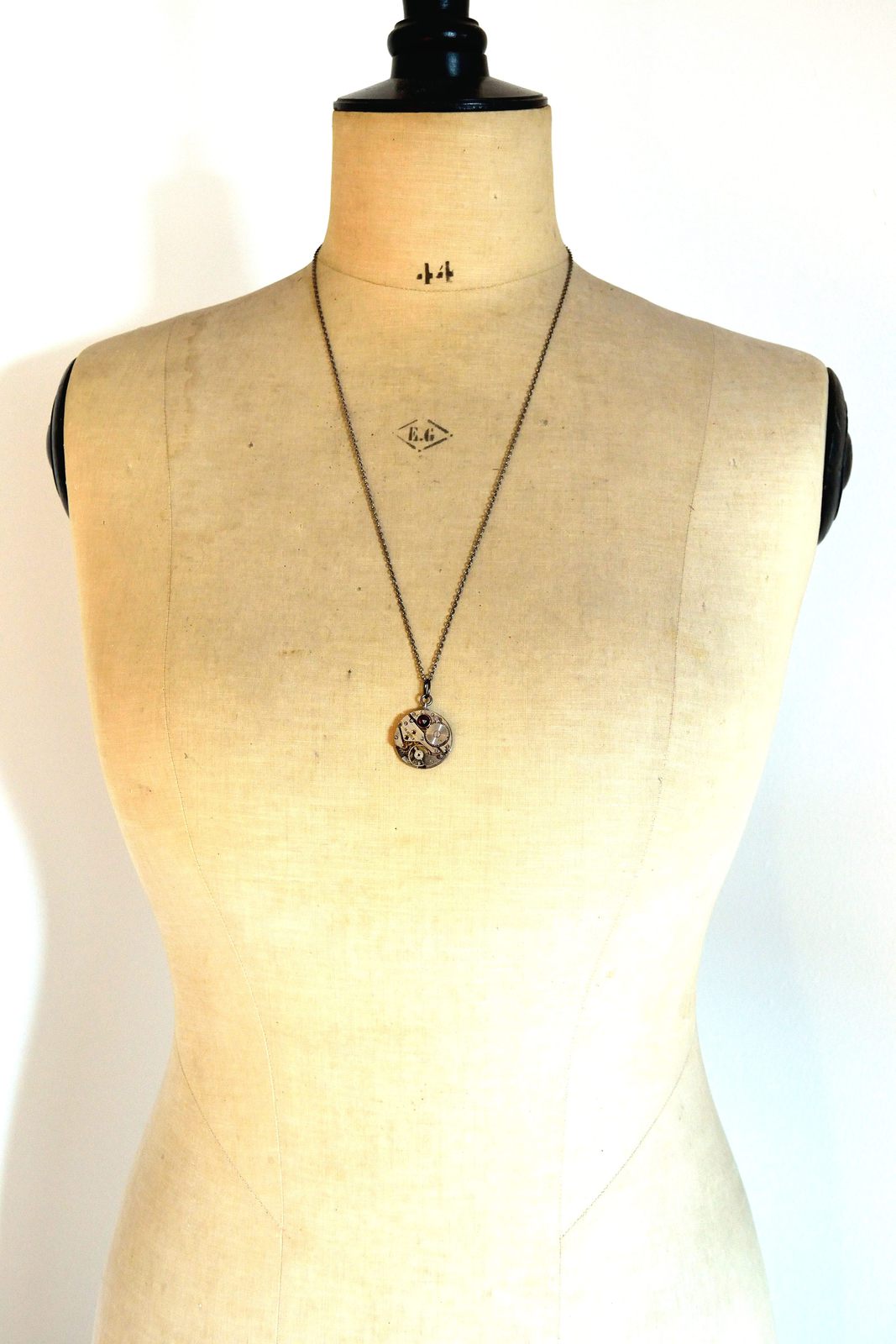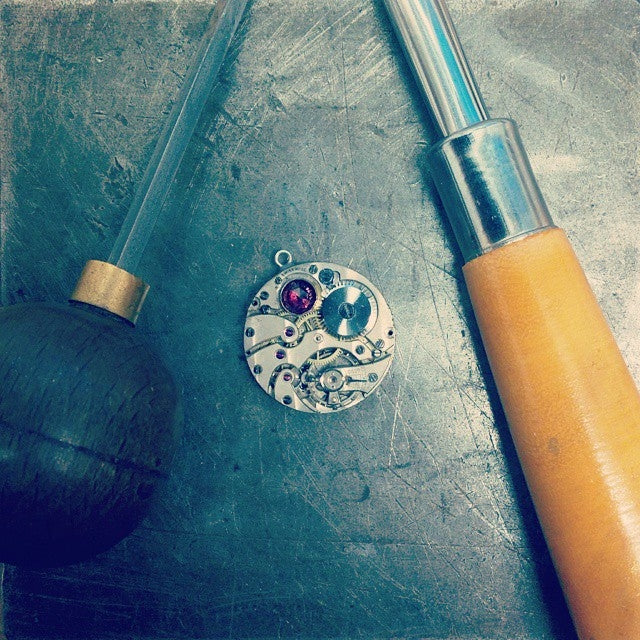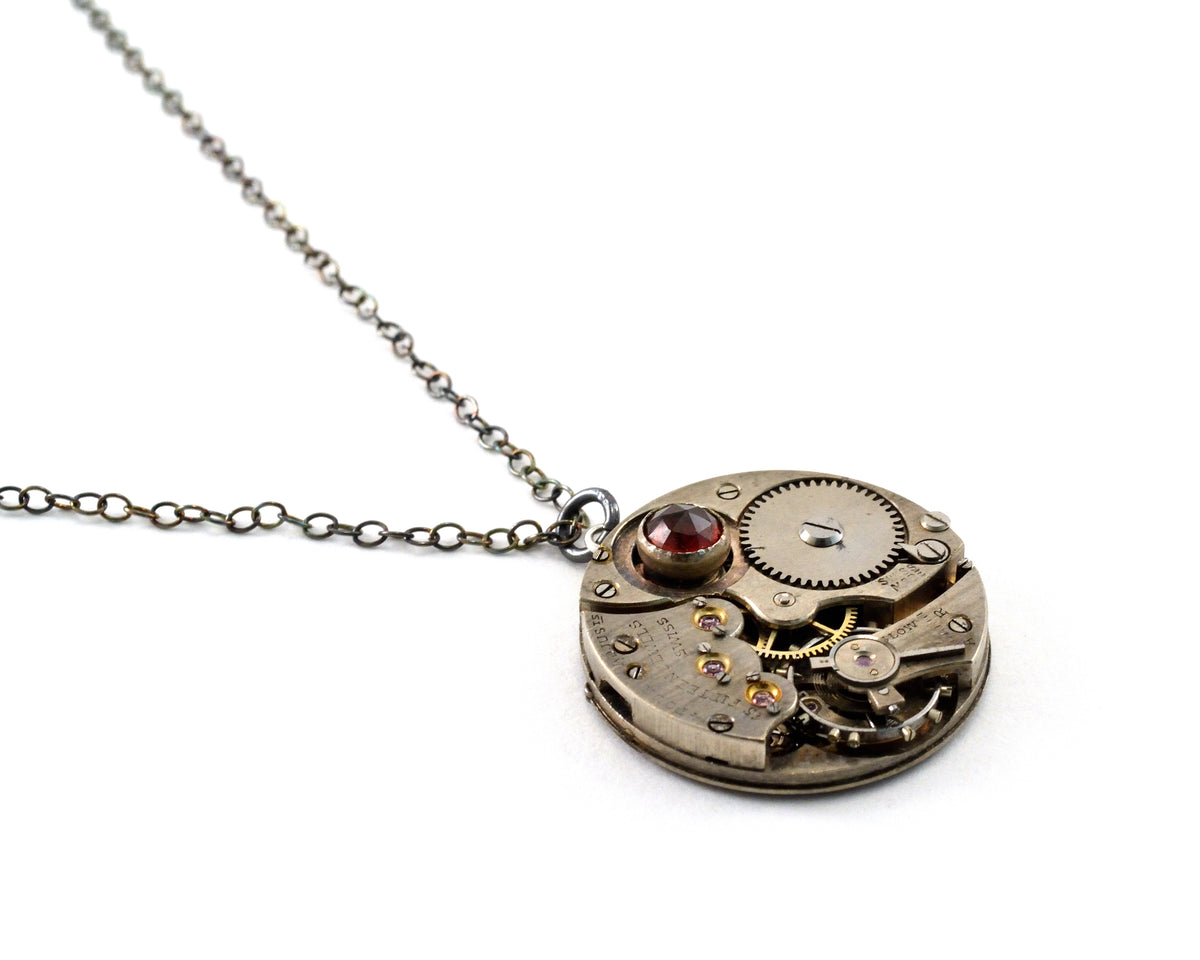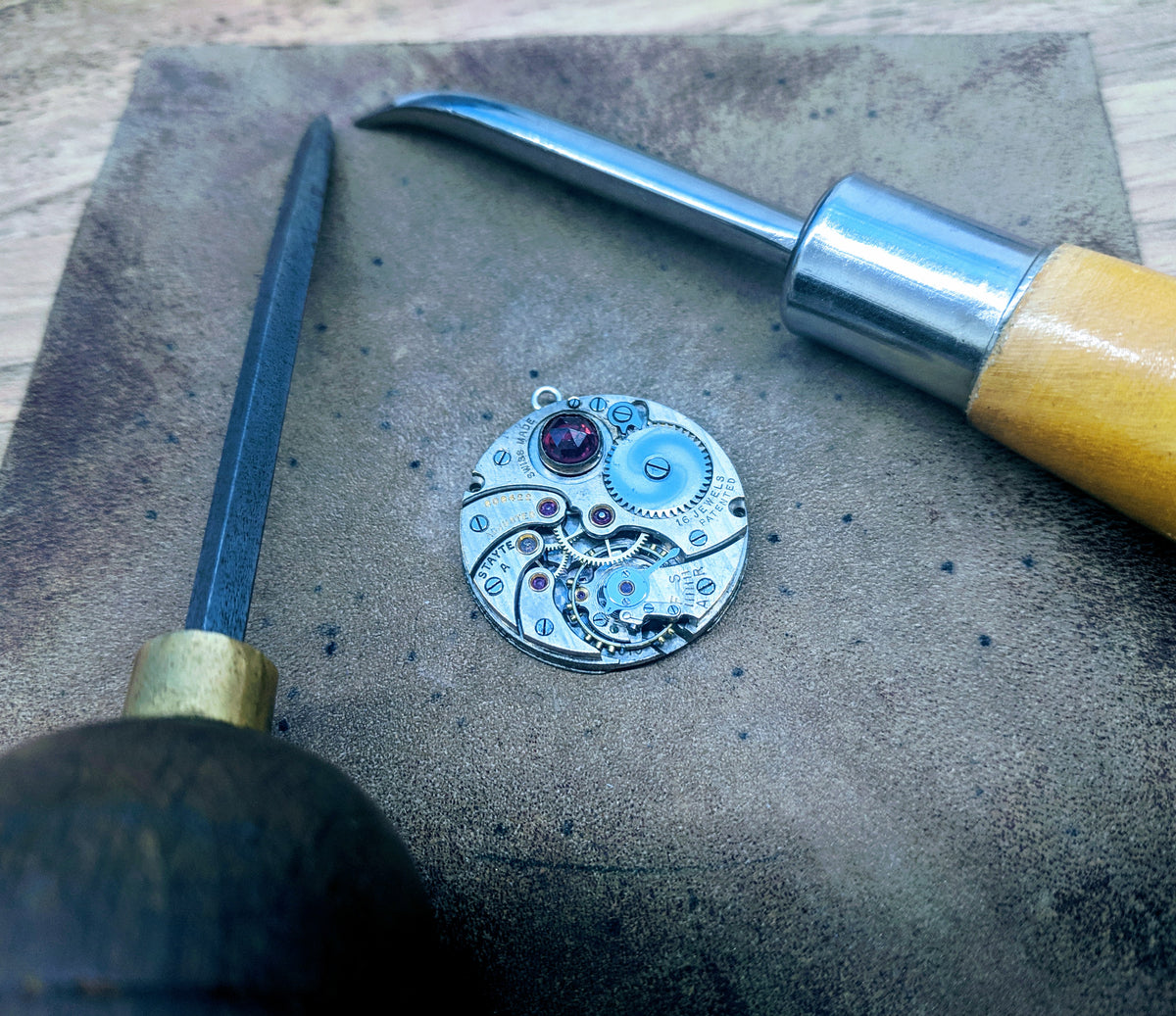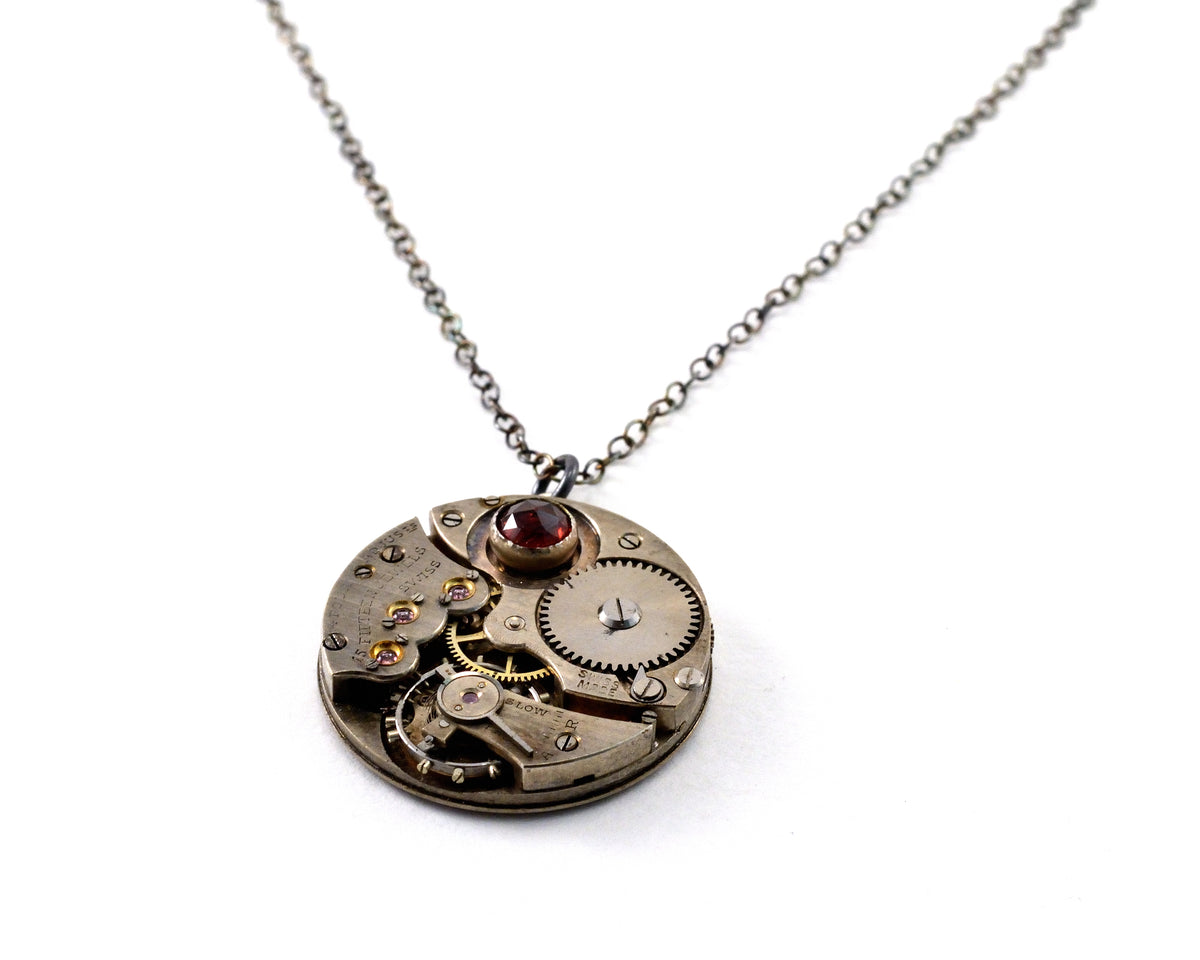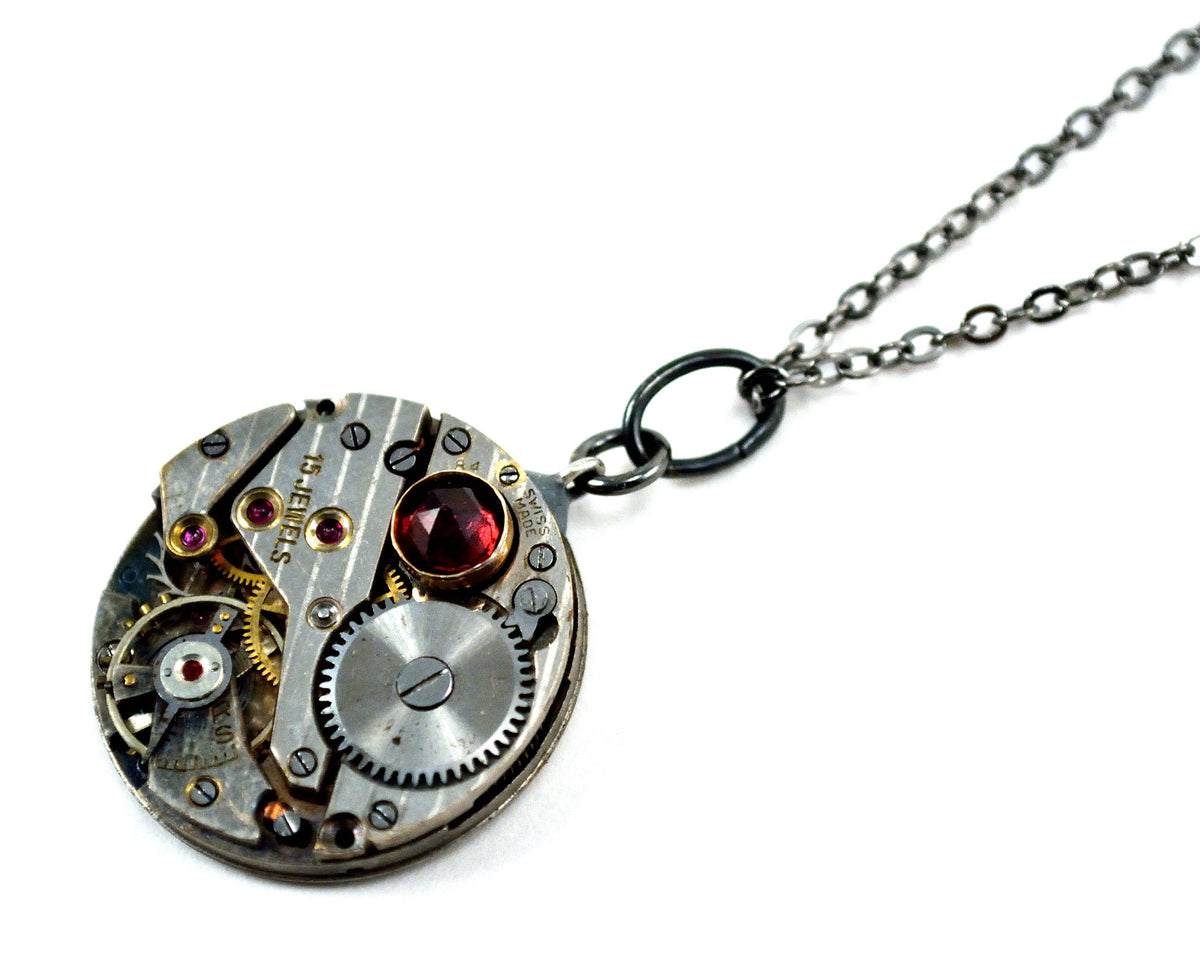 You can find reviews for other products here