Description
Gallery
Reviews
Unique "Man in the Moon" stud earrings that are just perfect to sit on your ear lobes. These moon face stud earrings have Sterling silver (925) posts and scrolls. 
The crescent moons measure just 12 mm x 8 mm and are made of Brass. The smiling moon face has gorgeous detailing which is highlighted by deeper Copper tones within the Brass.
These gorgeous earrings come boxed as shown and would make a perfect gift.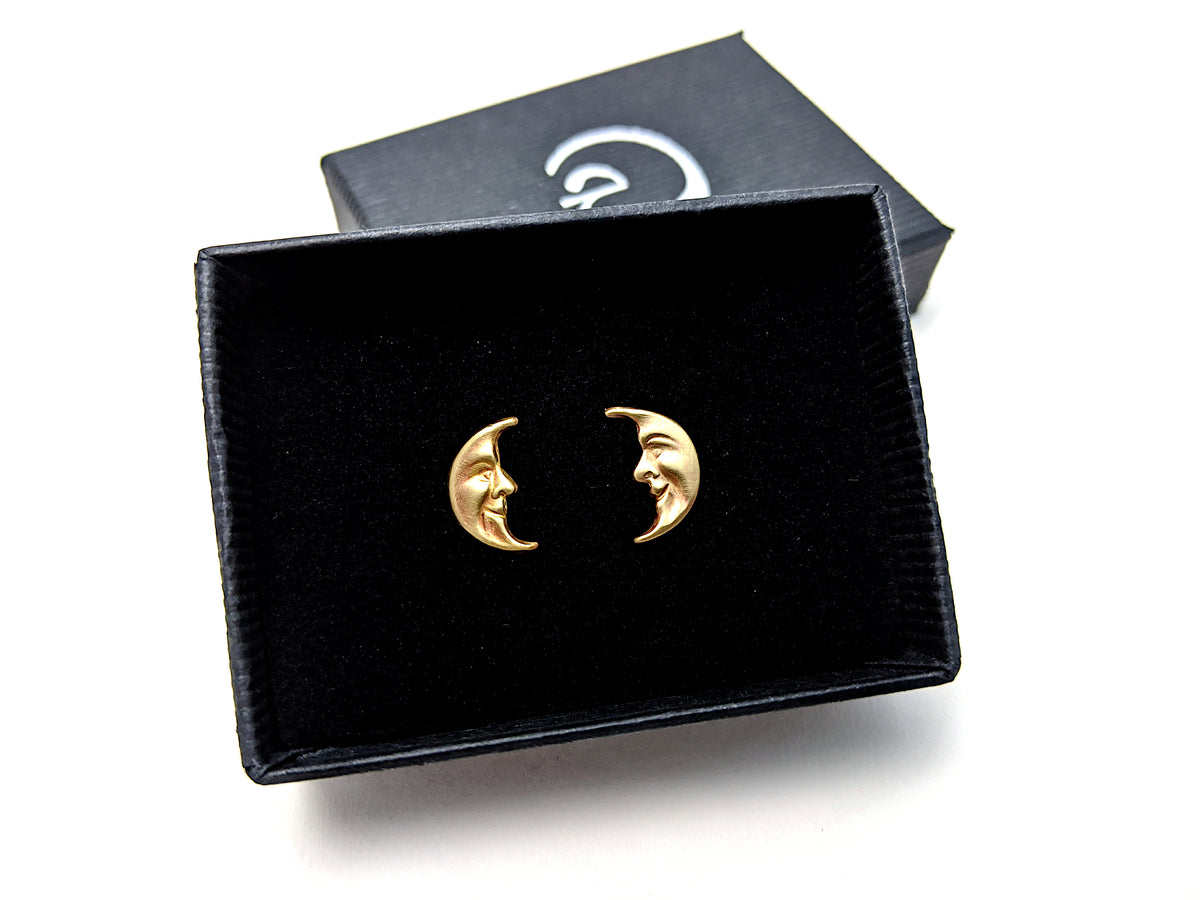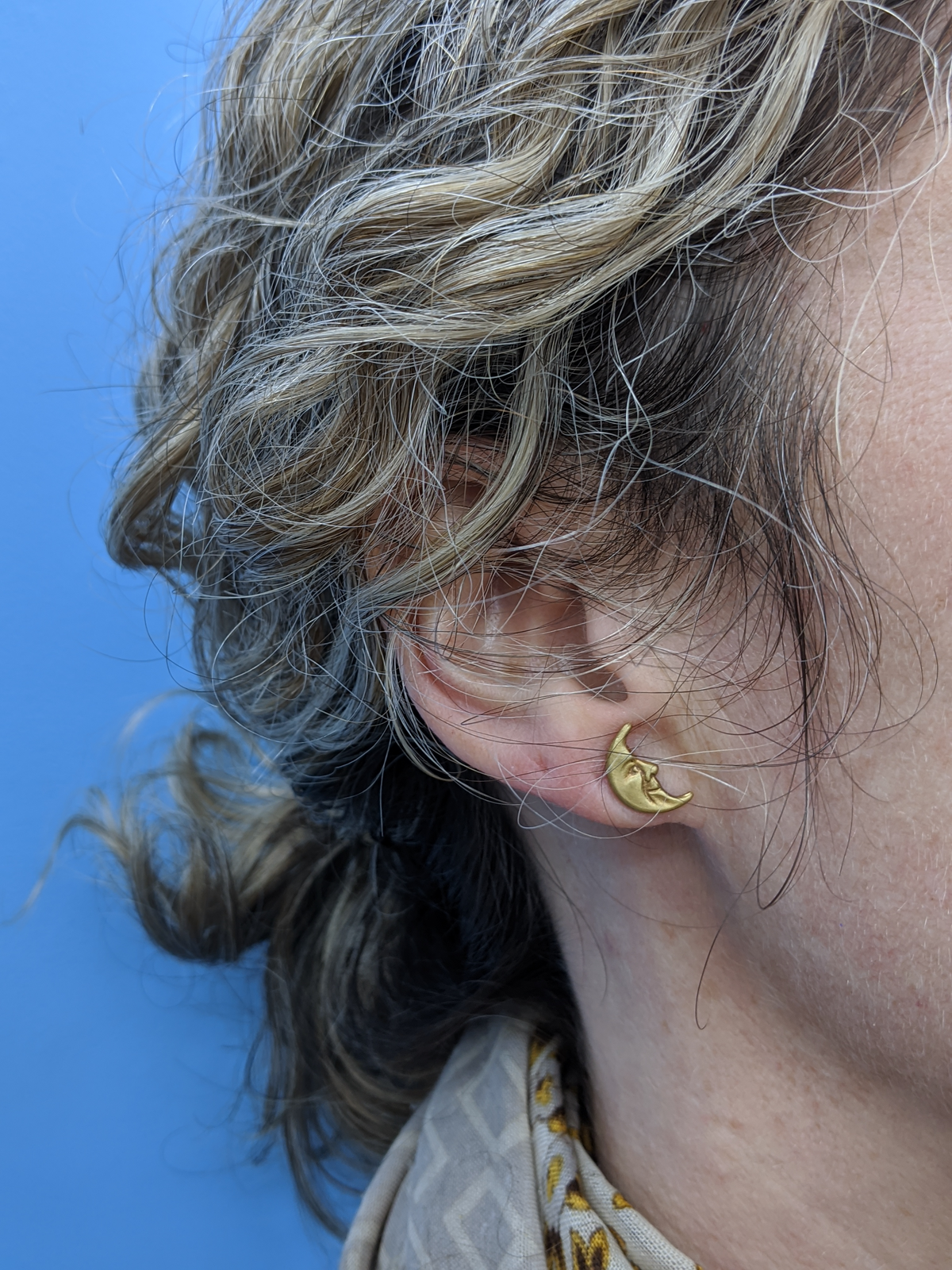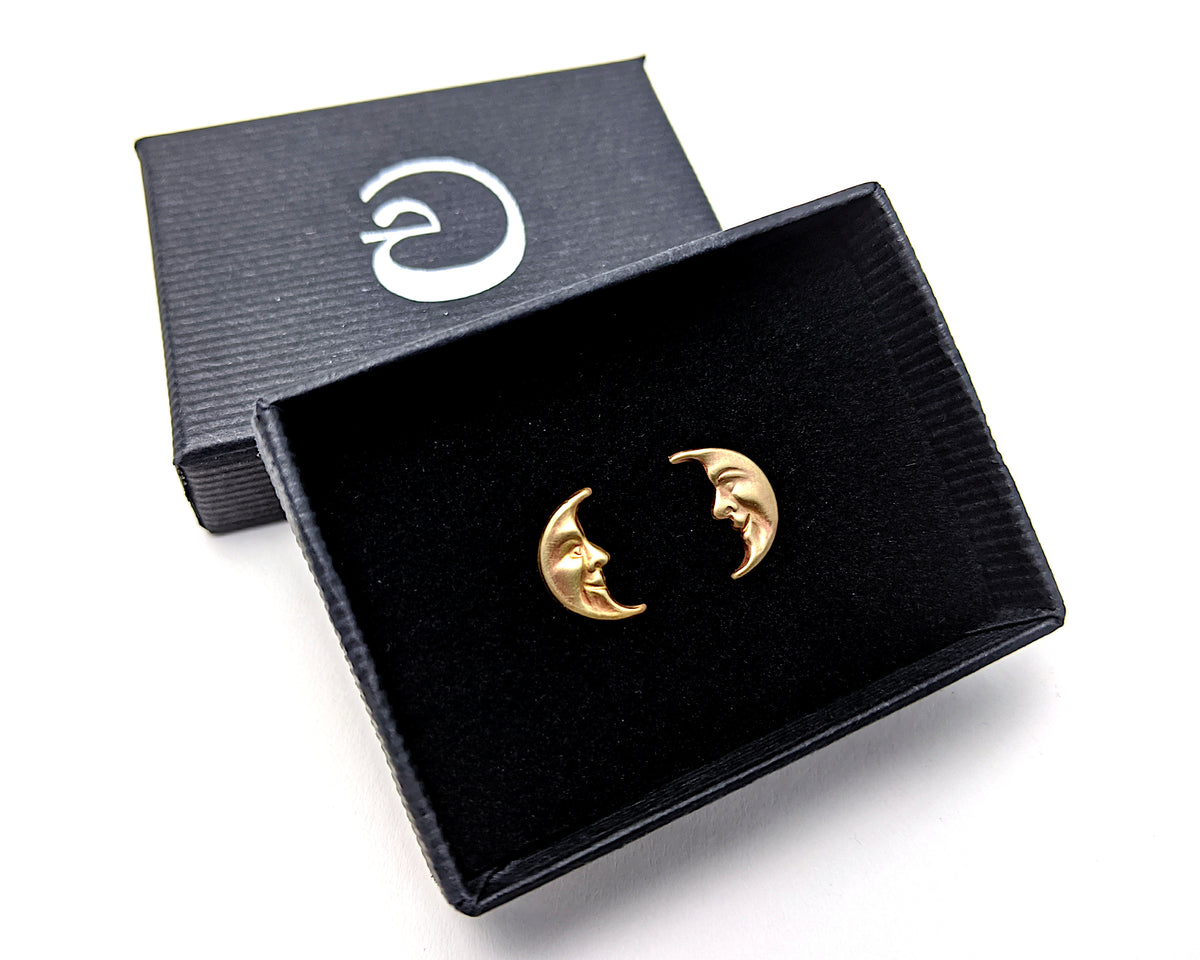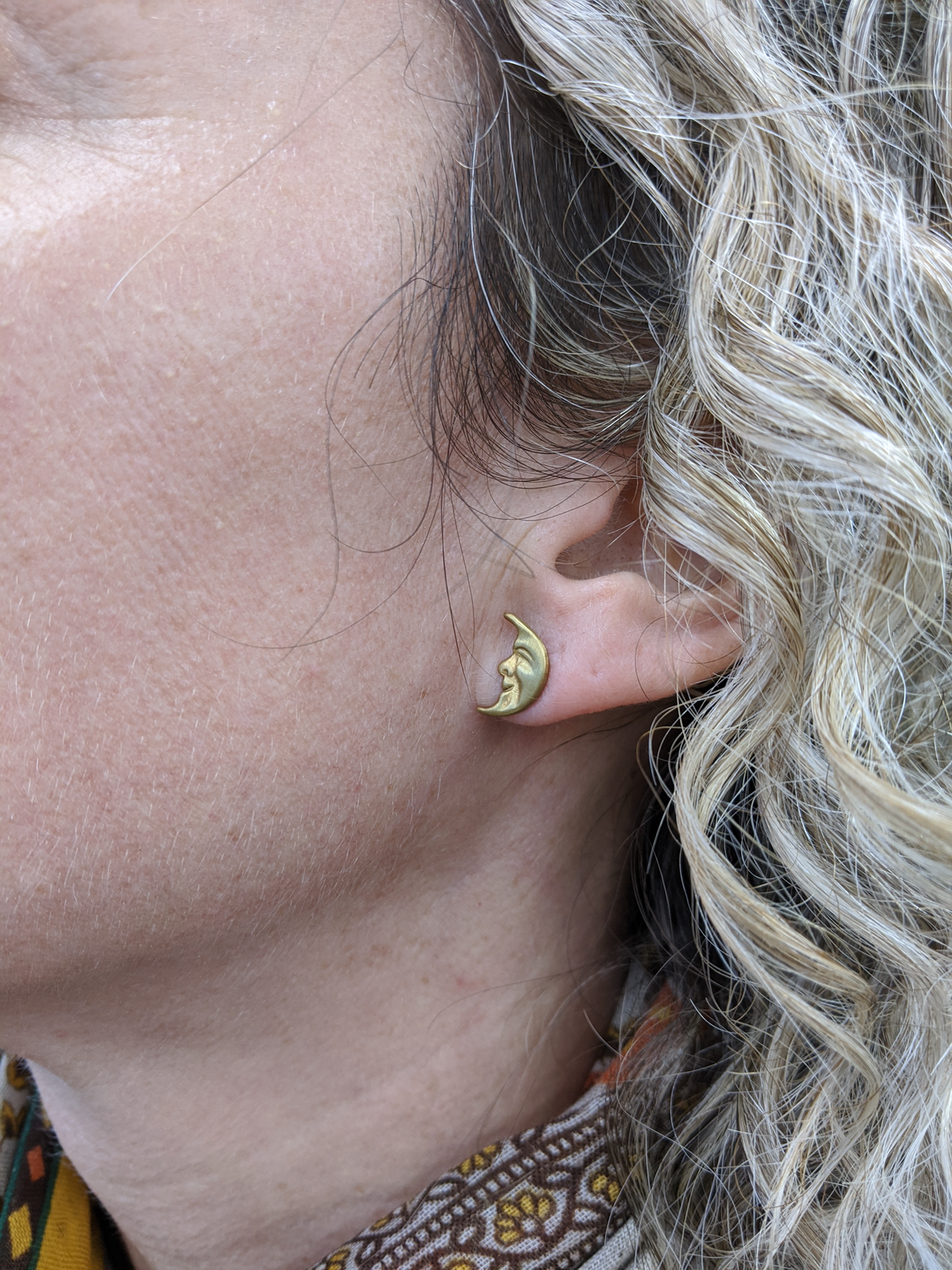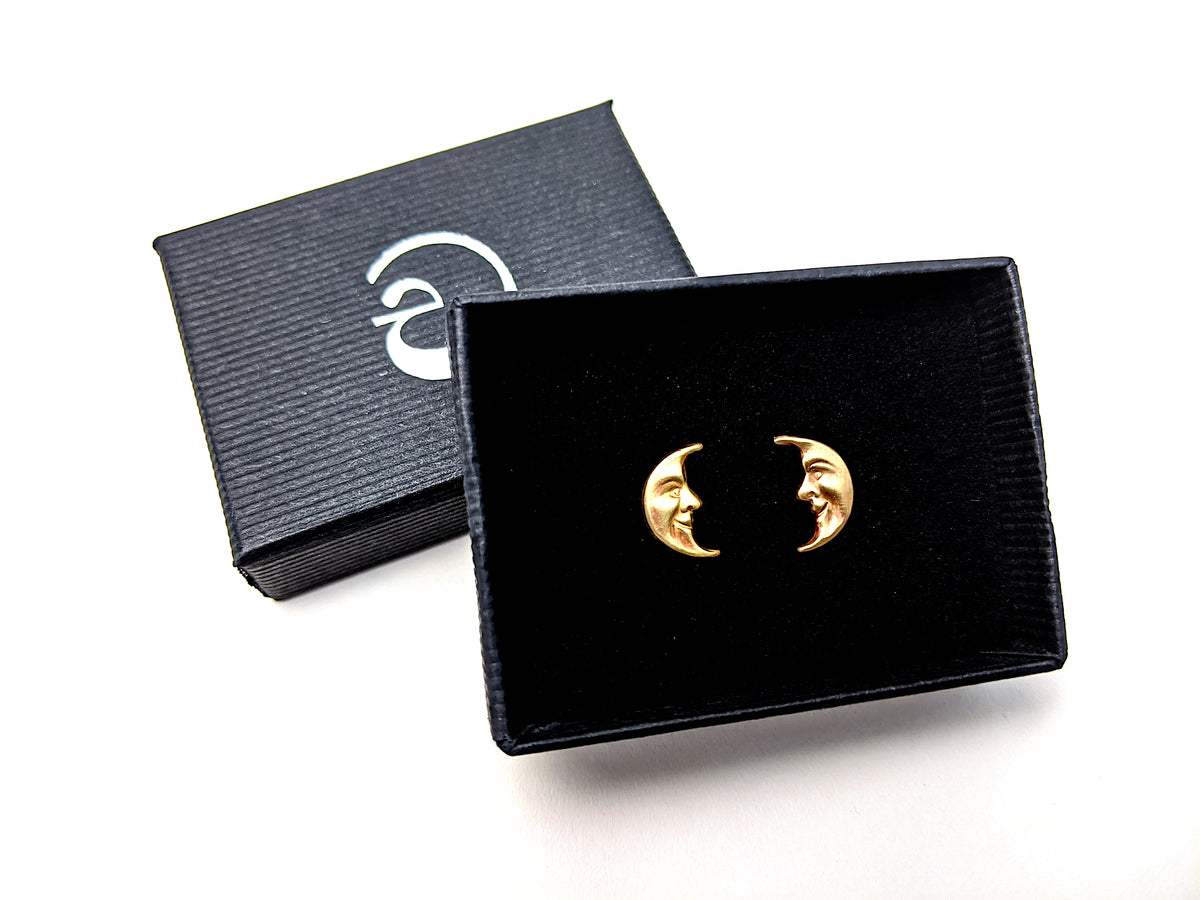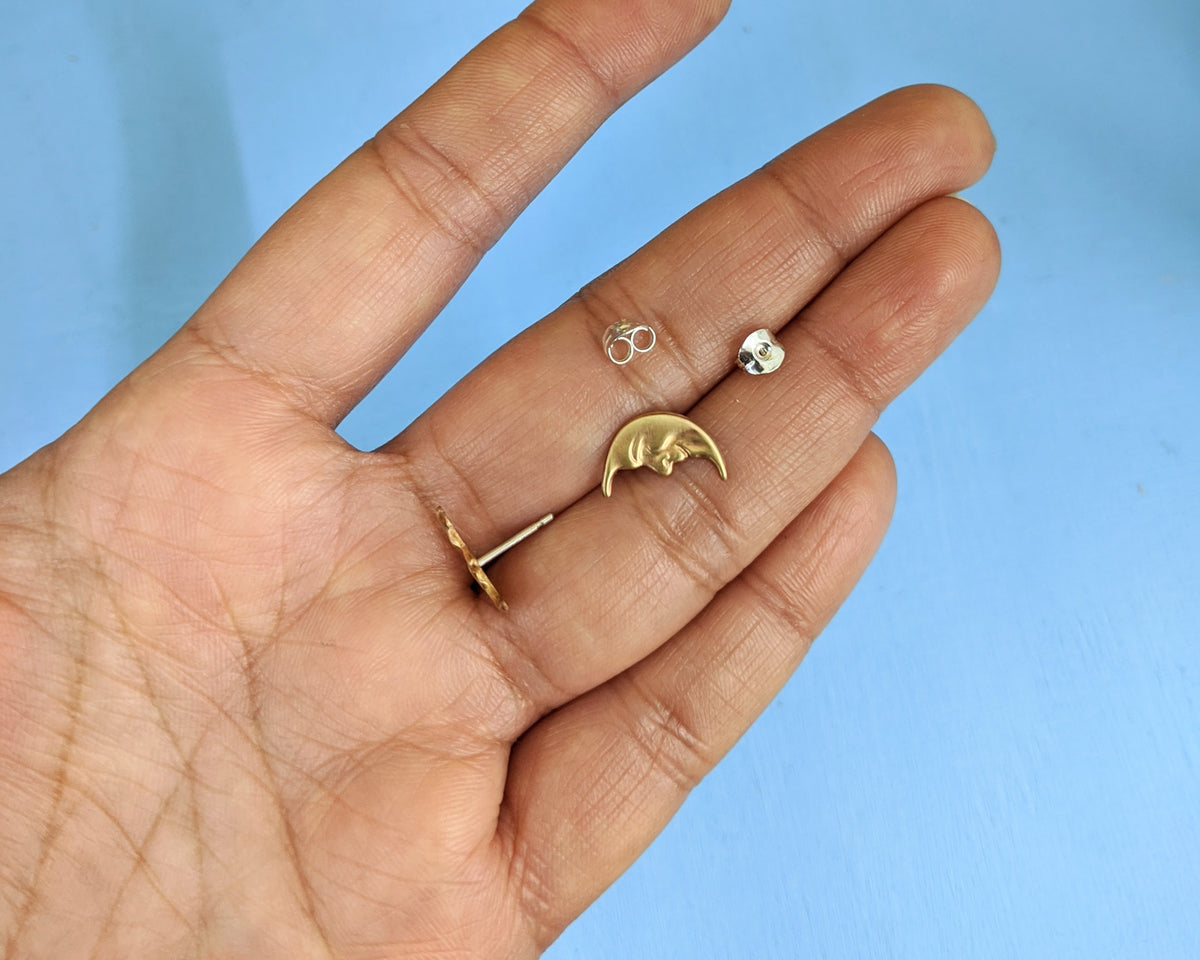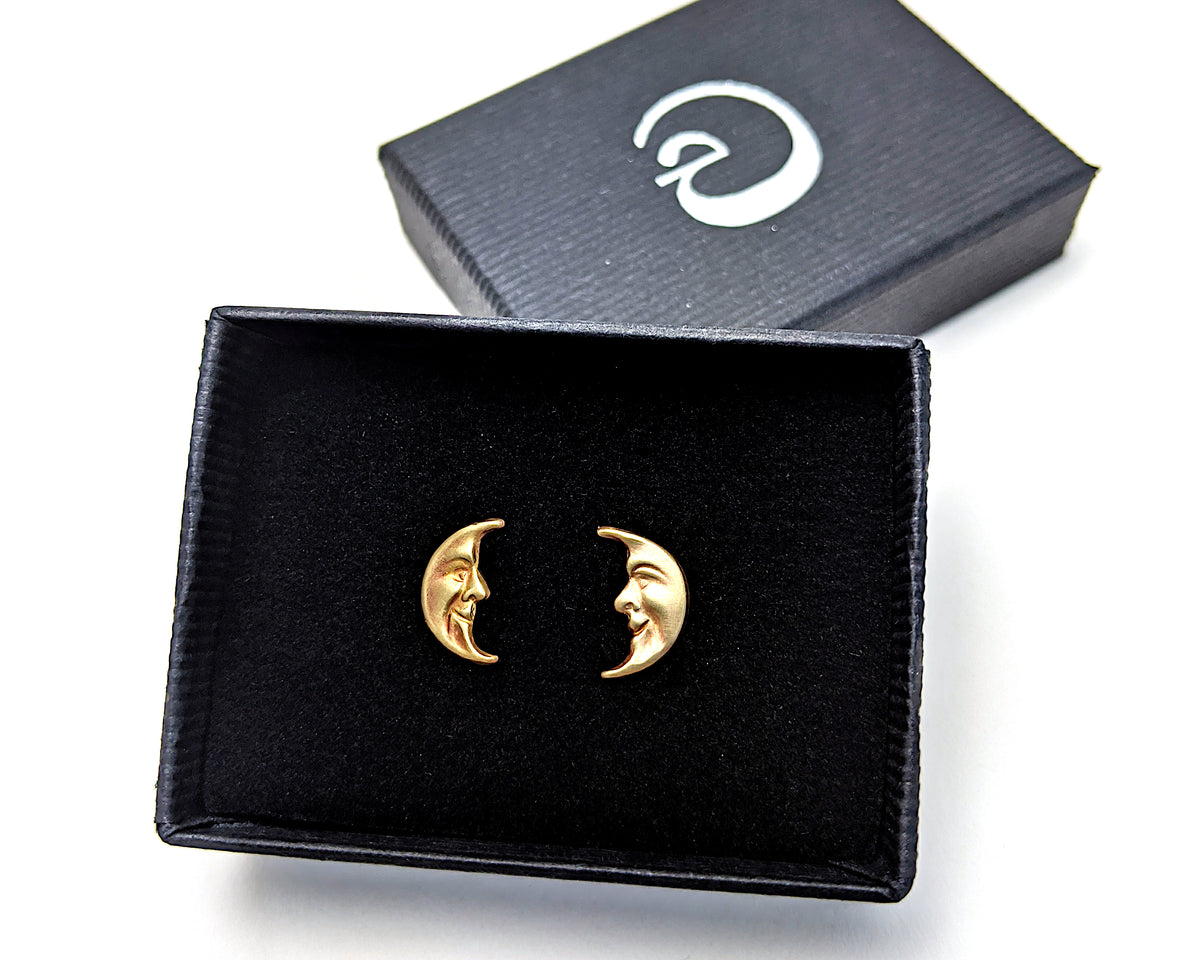 You can find reviews for other products here