Description
Gallery
Reviews
Beautifully simple honeybee earrings - they look just perfect on and are perfect for a bee or nature lover! These are finished with 24 carat gold plated Sterling silver ear wires.

These were designed for a local exhibition to raise awareness of the plight of bees - last photo shows the flyer for the exhibition. They were so popular that I decided to introduce them online too.

The little honeycombs measure roughly 11x10 mm and the earrings measure 36 mm from top of ear wire to the bottom.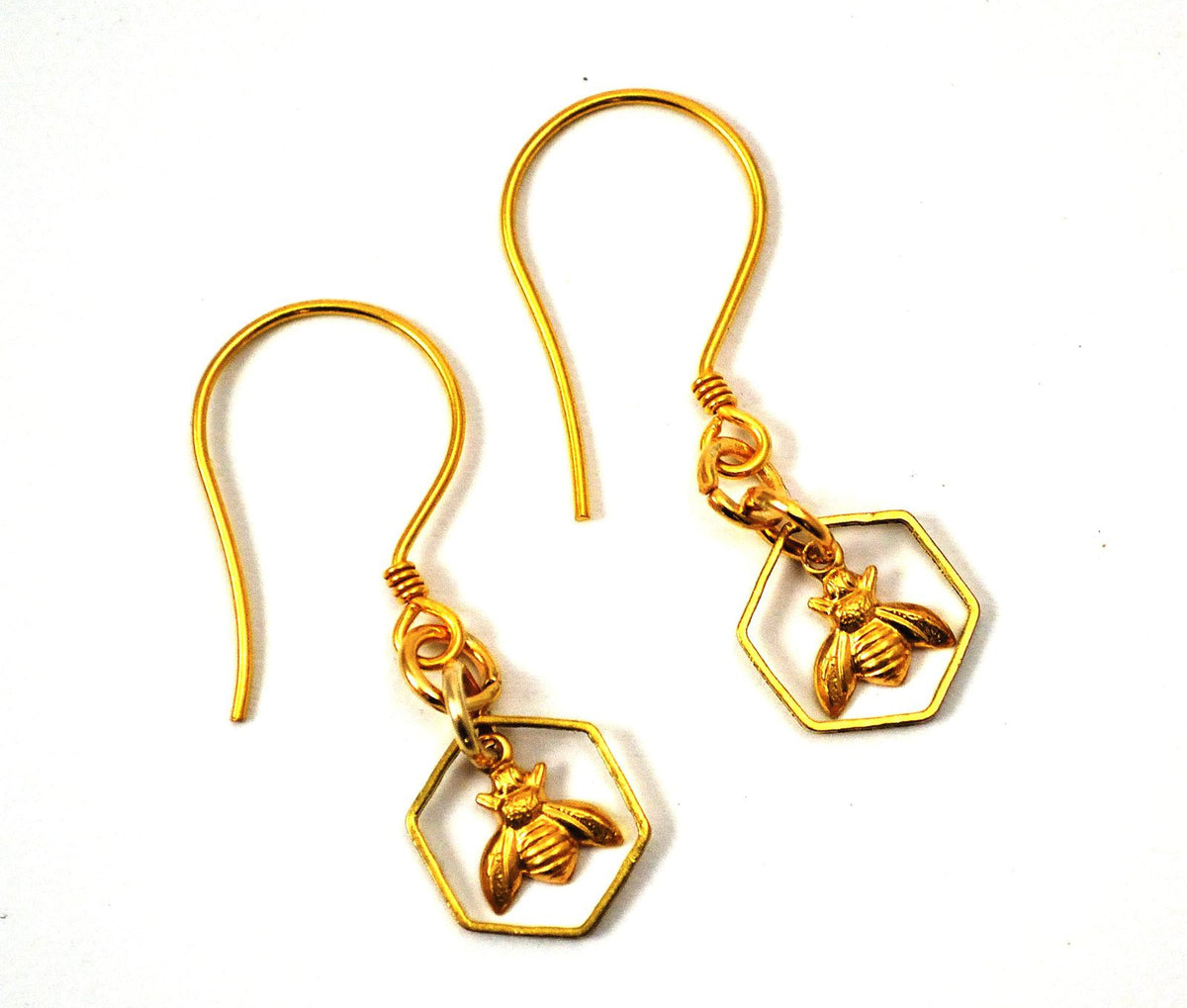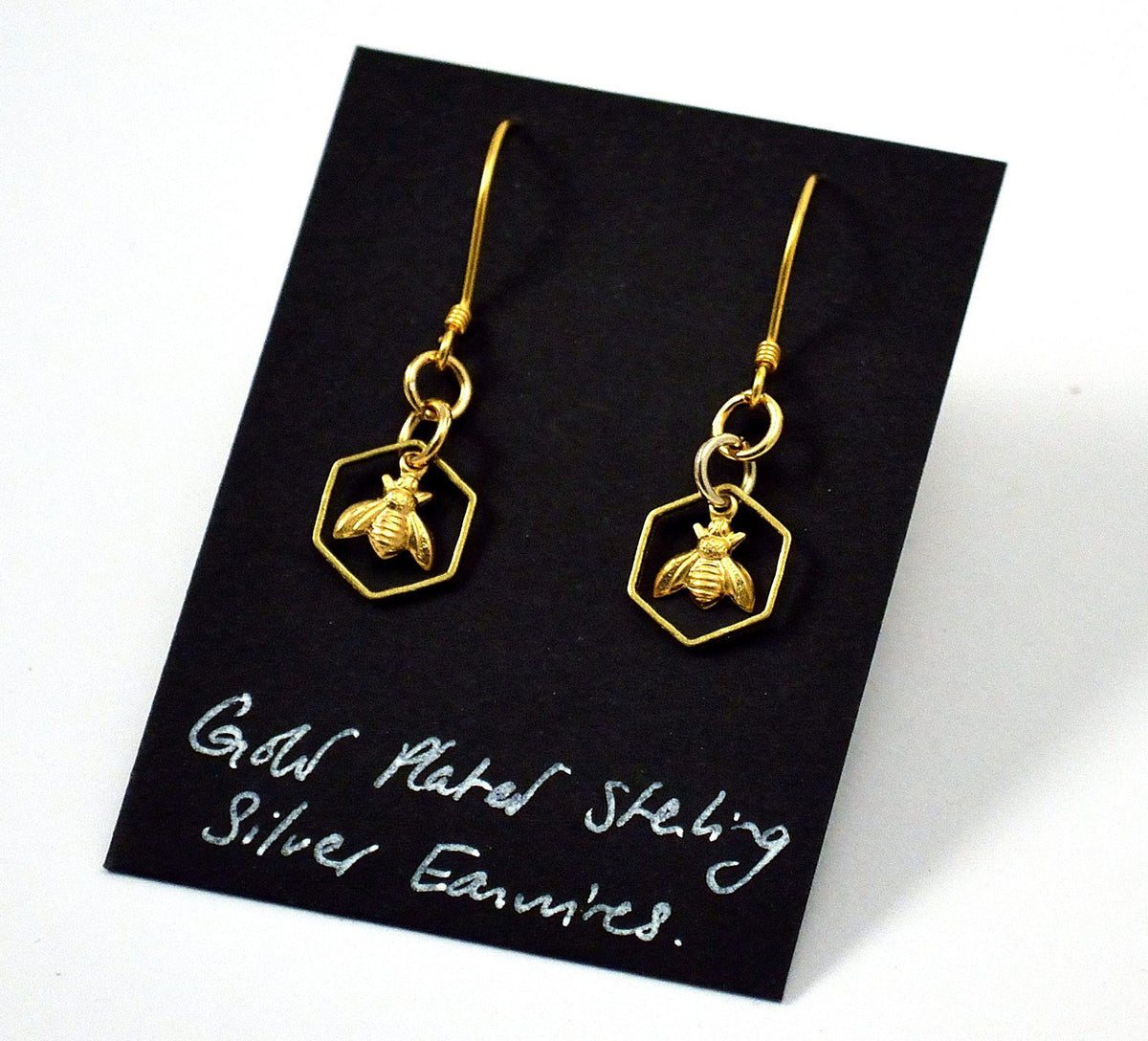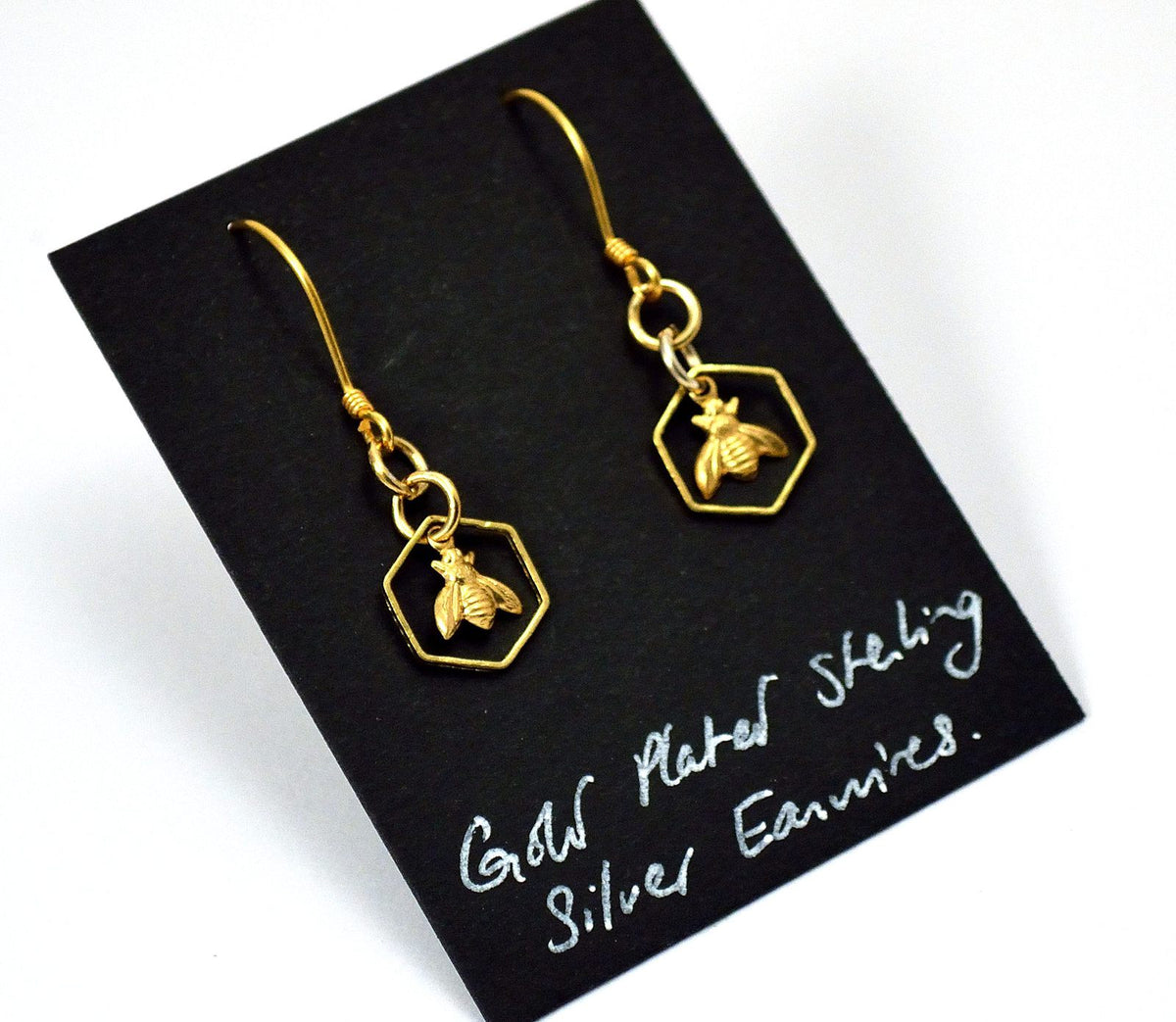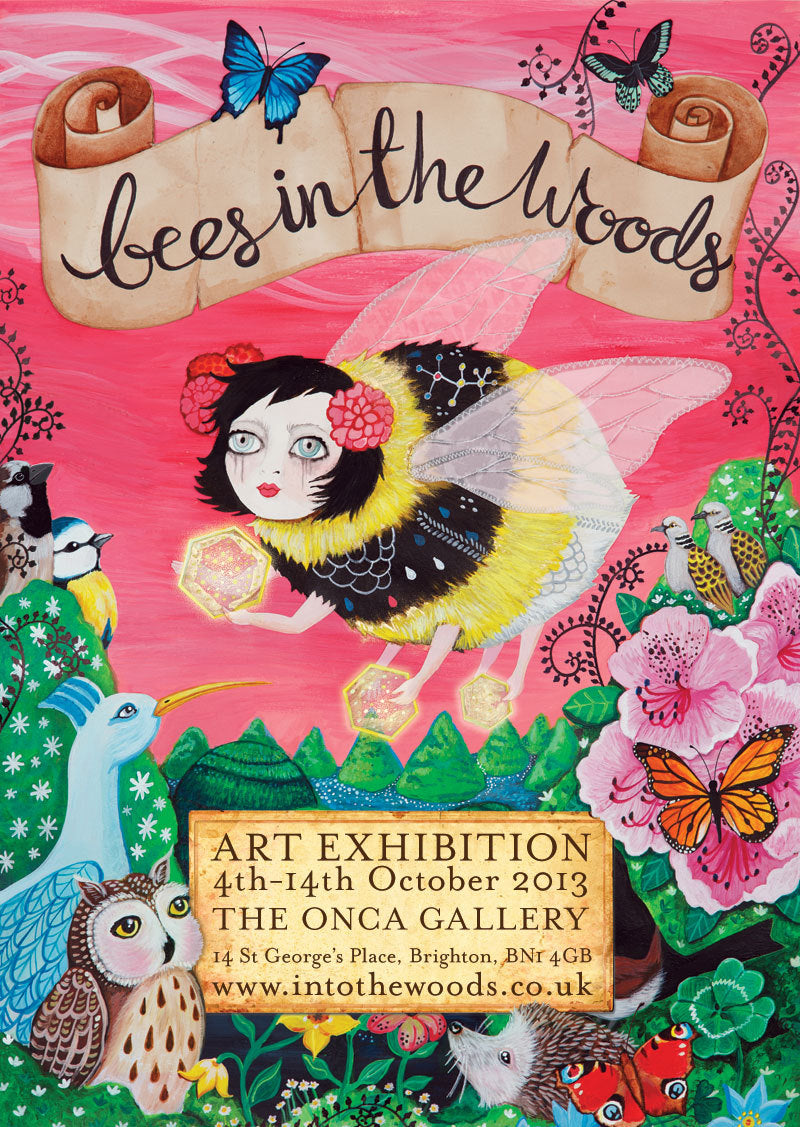 You can find reviews for other products here