Description
Gallery
Reviews
Copper cufflinks for your choice of initials, dates or short words for wonderful personal gifts. In antiqued Copper with soldered antiqued Brass cufflink shanks. These make the perfect gift monogrammed with the recipient's initials.

The text is hand stamped - *positioned to the bottom right hand side of the rectangular piece*. This is then soldered to Brass backs and the piece oxidised and lightly polished to leave the lettering darker with a unique finish.

The rectangular pieces measure 20 x 10 mm. The cufflinks arrive gift boxed as shown in the last photo.

The style of these cufflinks is best suited to short text/initials - 6 or 7 characters maximum on each cuff link (full stops and commas are half characters, spaces can also be half characters). Please see notes below re: characters & text. If you would like more text, the same design is available with text aligned centred.

Other personalised cufflink designs are available, including ones allowing a lot more text, and in other metals and finishes. Also available are matching tie pins.

TEXT (font is exactly as shown):
A to Z (uppercase)
a to z (lowercase)
0 to 9
Large heart symbol (2 characters), medium heart symbol (1 character), tiny heart symbol (1 character)
punctuation: ! , . ? : - _ " , ) # ( @ &, ' ° (degree sign), ∞, other simple accents & punctuation

Leave your text for personalising in "Personalisation Text" box - OR just message us with your text. We respond quickly to any questions!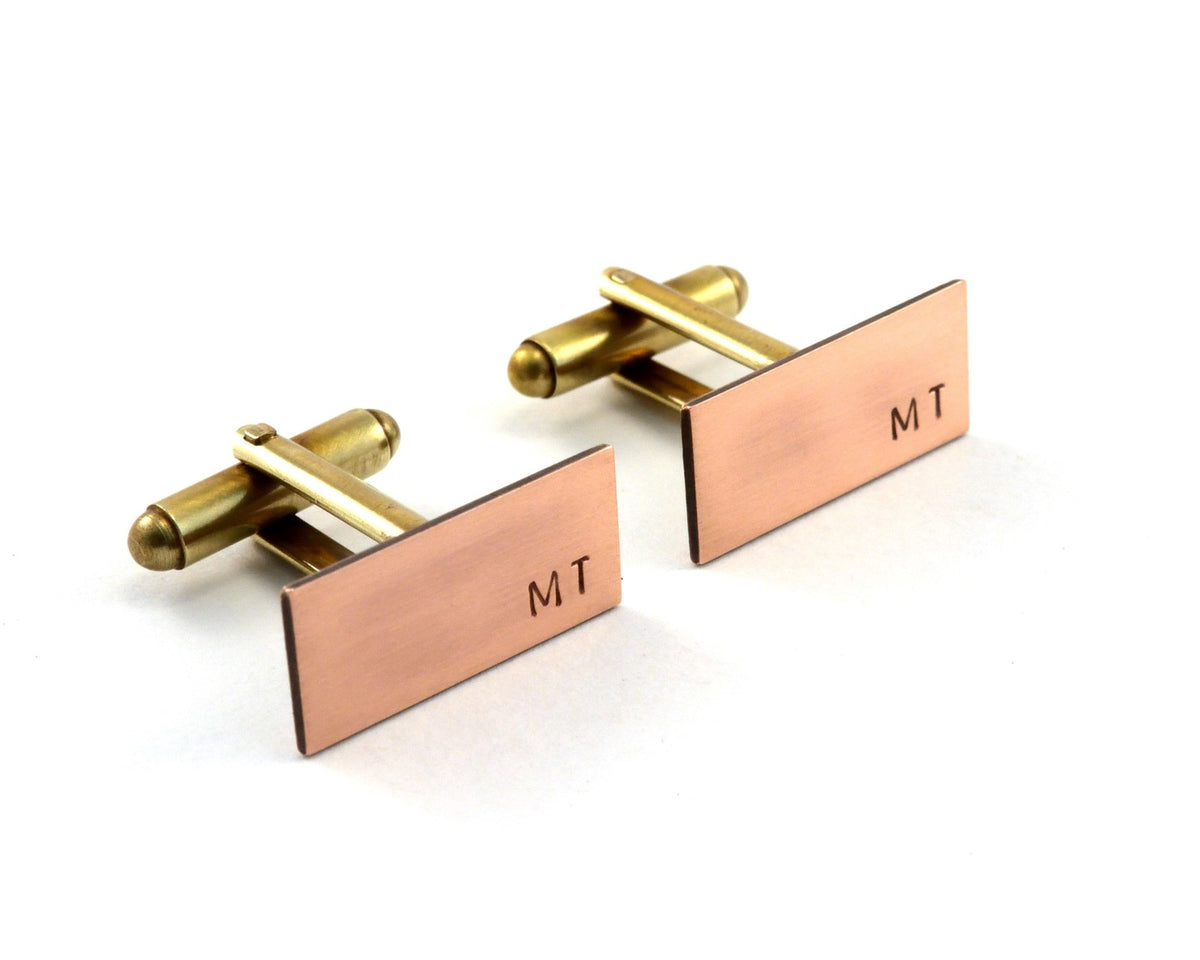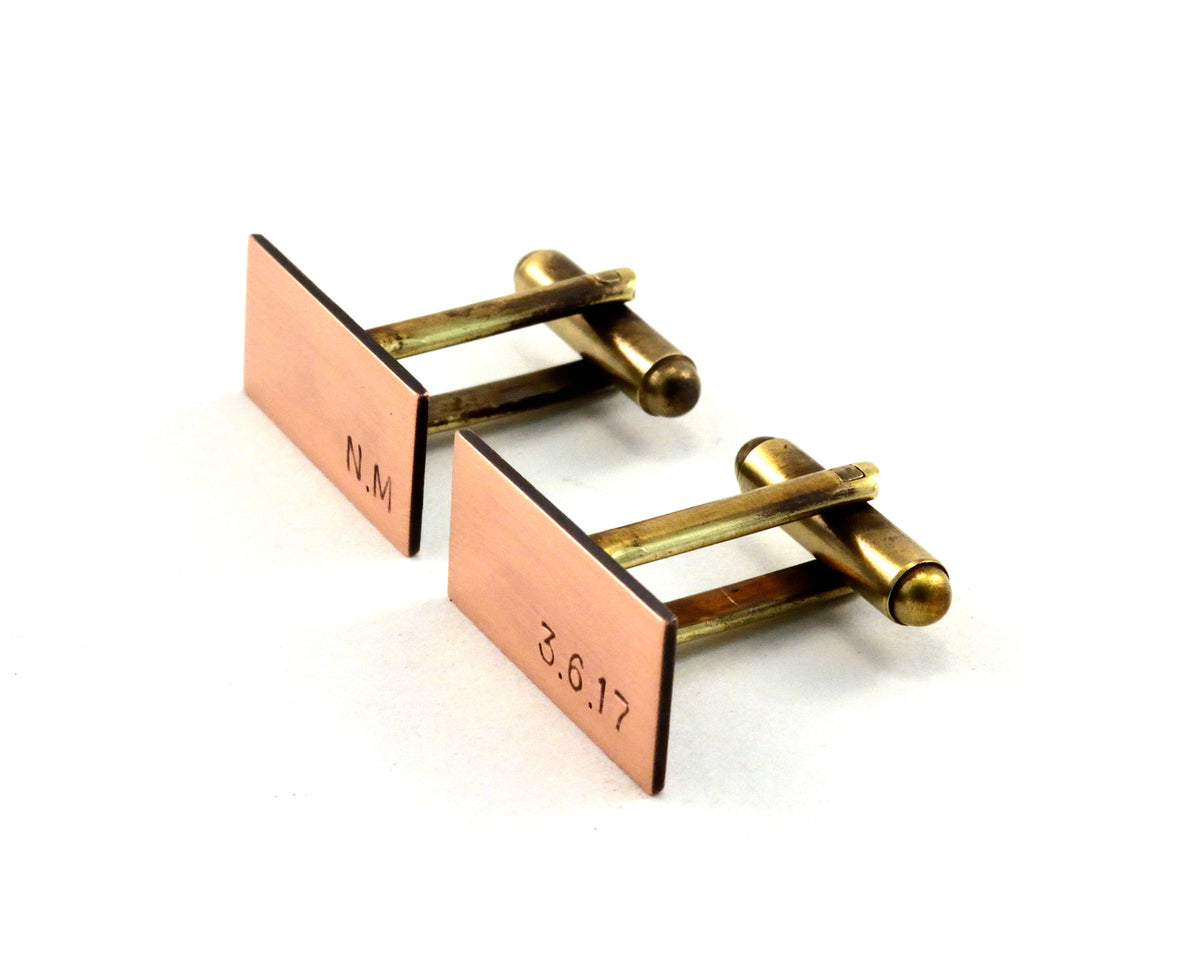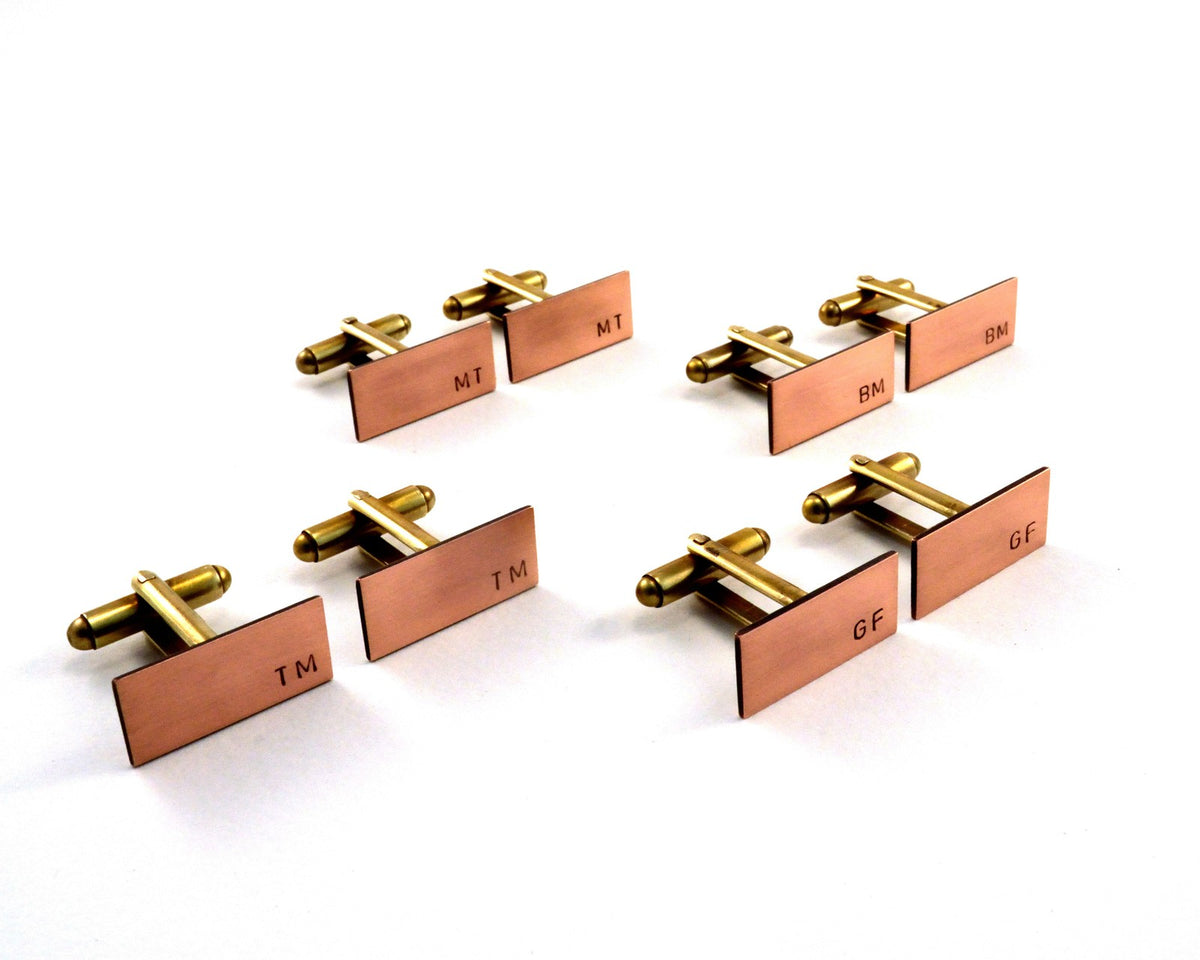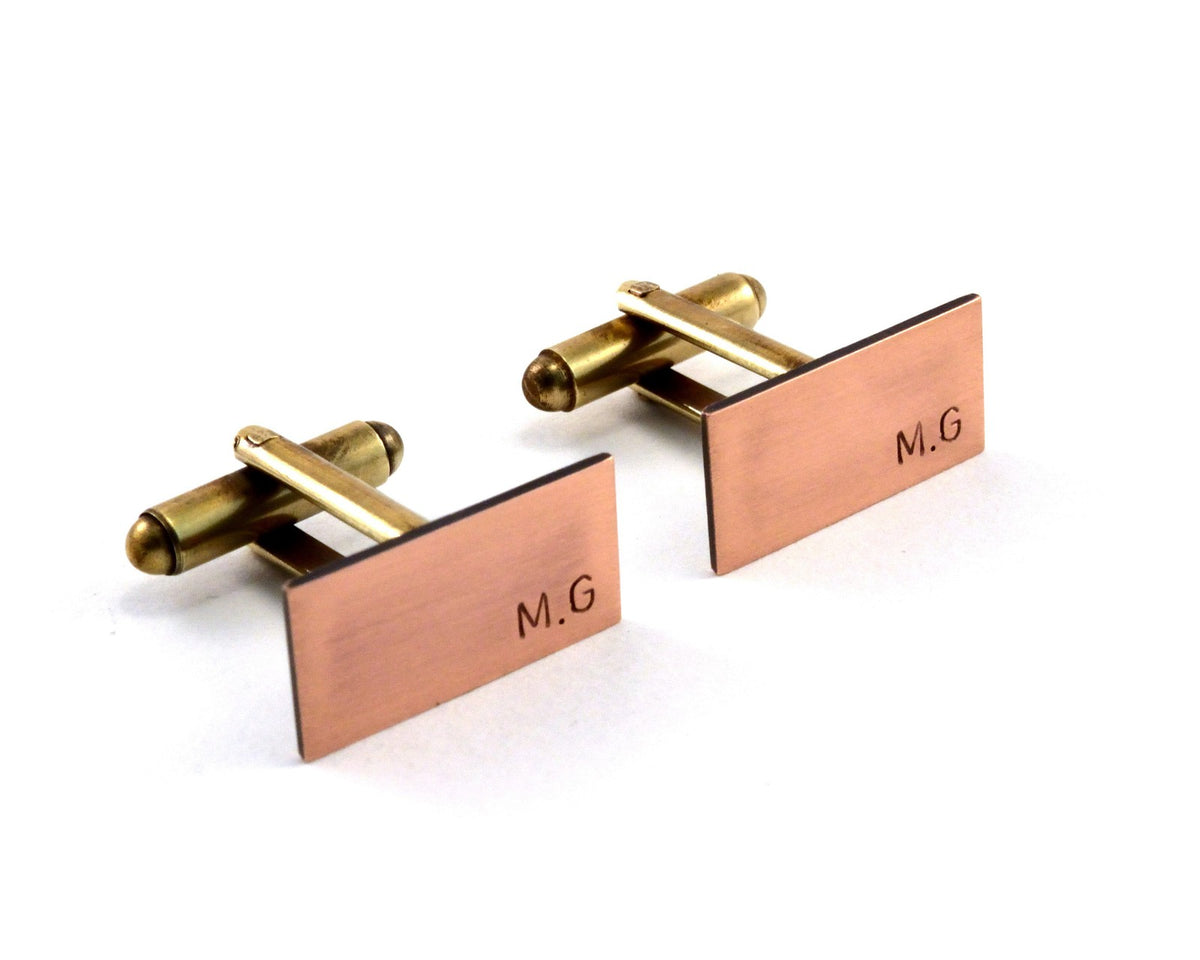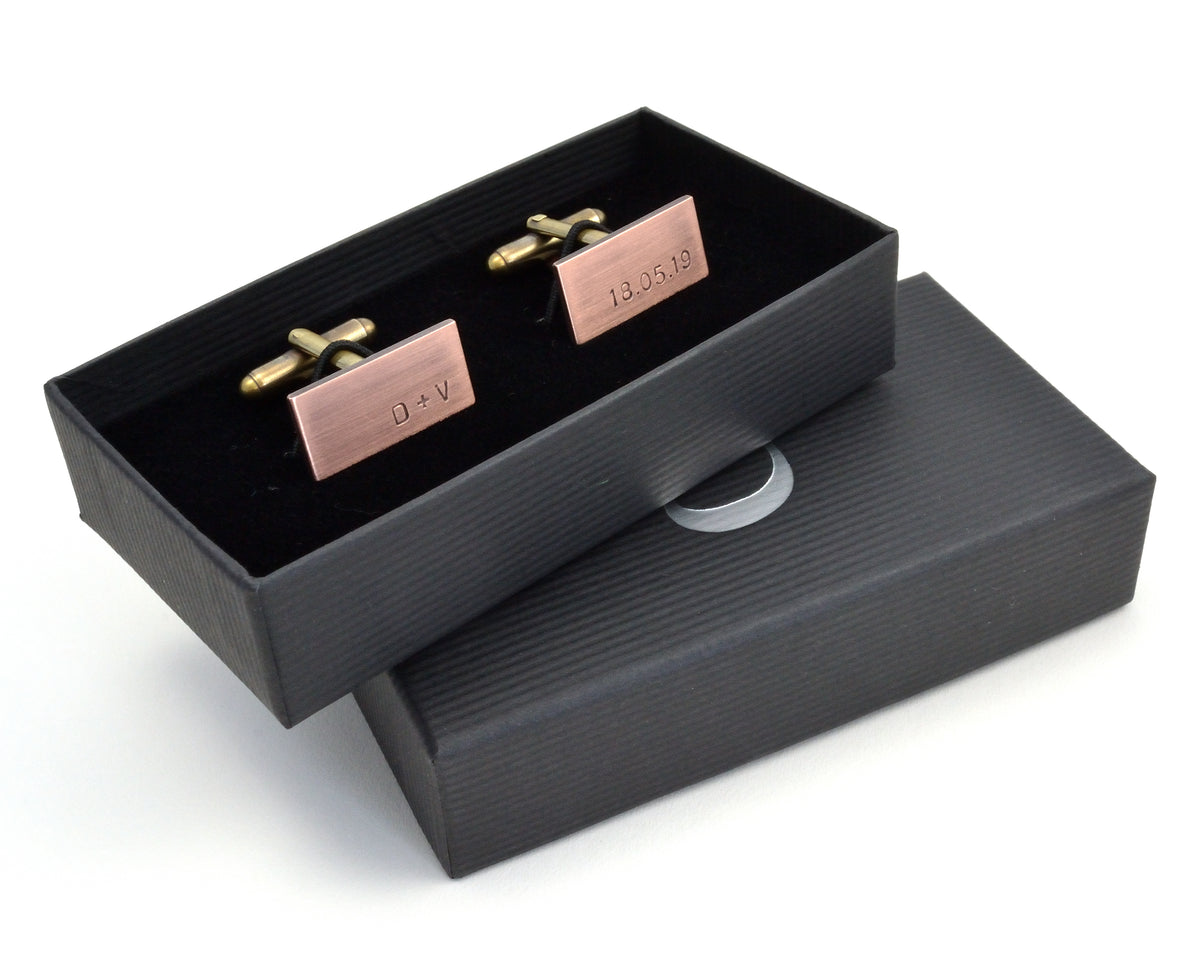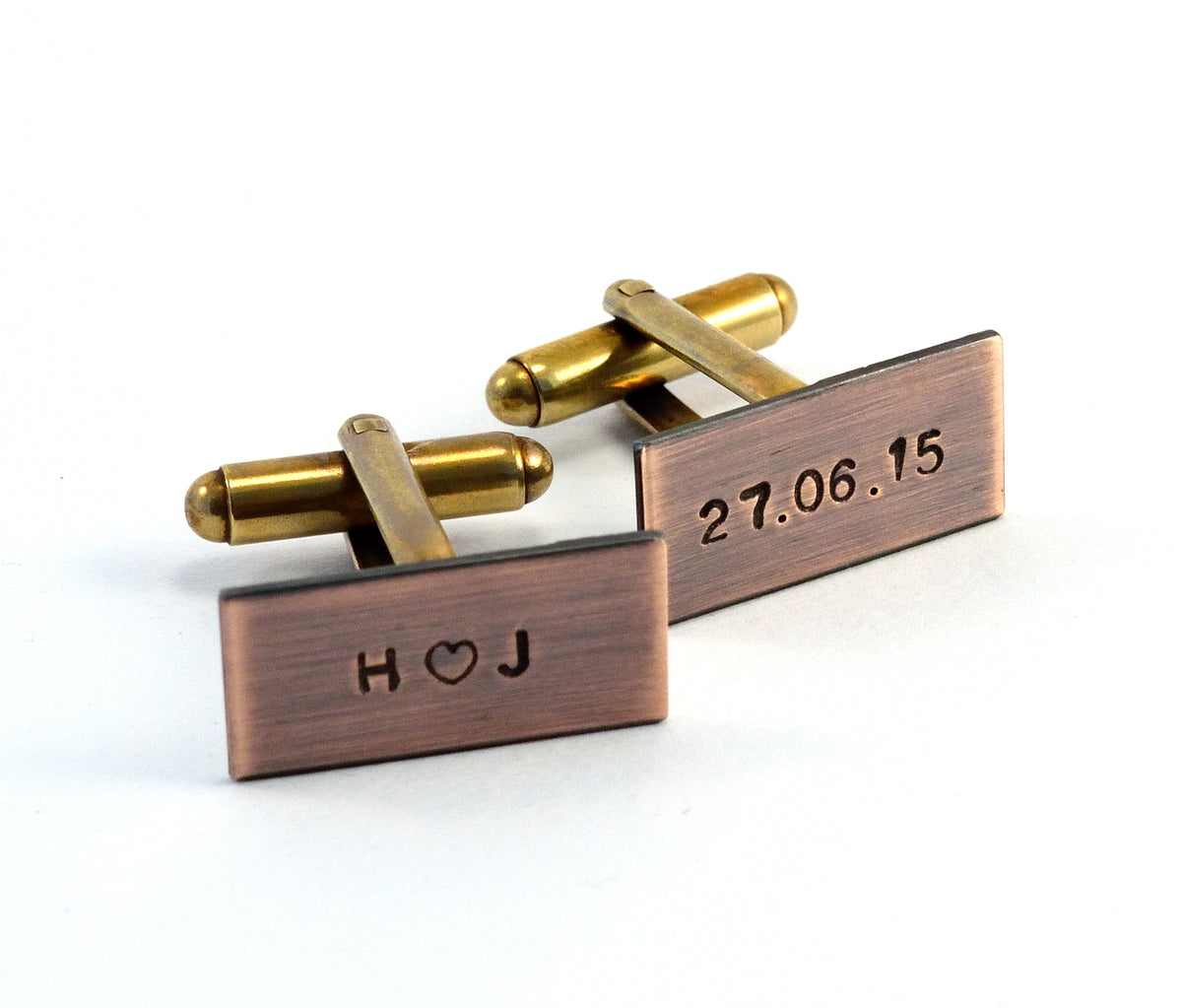 You can find reviews for other products here