Description
Gallery
Reviews
These antiqued Brass cuff links are perfect for initials/names/dates/monograms. Personalise with your text. These cuff links are understated with the text bottom-right aligned. The text is hand-stamped and the Brass shanks are soldered for a wonderful personal gift that will last a lifetime.

These are perfect for a vintage/rustic/slightly distressed look. This style is also available in a polished matte Brass finish for a more polished golden look - see my other listings.  

This style of cuff links with text aligned bottom-right on cuff link fronts (as shown) works best for initials and fewer characters (I recommend a maximum of 7 characters). If you want to add more text or characters (up to 9), simply choose "centred" text alignment from drop down.

Perfect for the groom/groomsmen on your wedding day as these can accommodate wedding date and your initials (or groomsmen's initials).

This style is also available in antiqued Sterling silver, antiqued Copper, and golden polished Brass. A matching tie bar is also available.

NOTES ON PERSONALISATION:
The following characters can be used:
A to Z (uppercase)
a to z (lowercase)
0 to 9
Large heart symbol (2 characters), medium heart symbol (1 character)
punctuation: ! , . ? : - _ " , ) # ( @ &, ' ° (degree sign), ∞, other simple accents & punctuation
Leave your text in 'Personalisation Text' box. Alternatively, contact us at any time.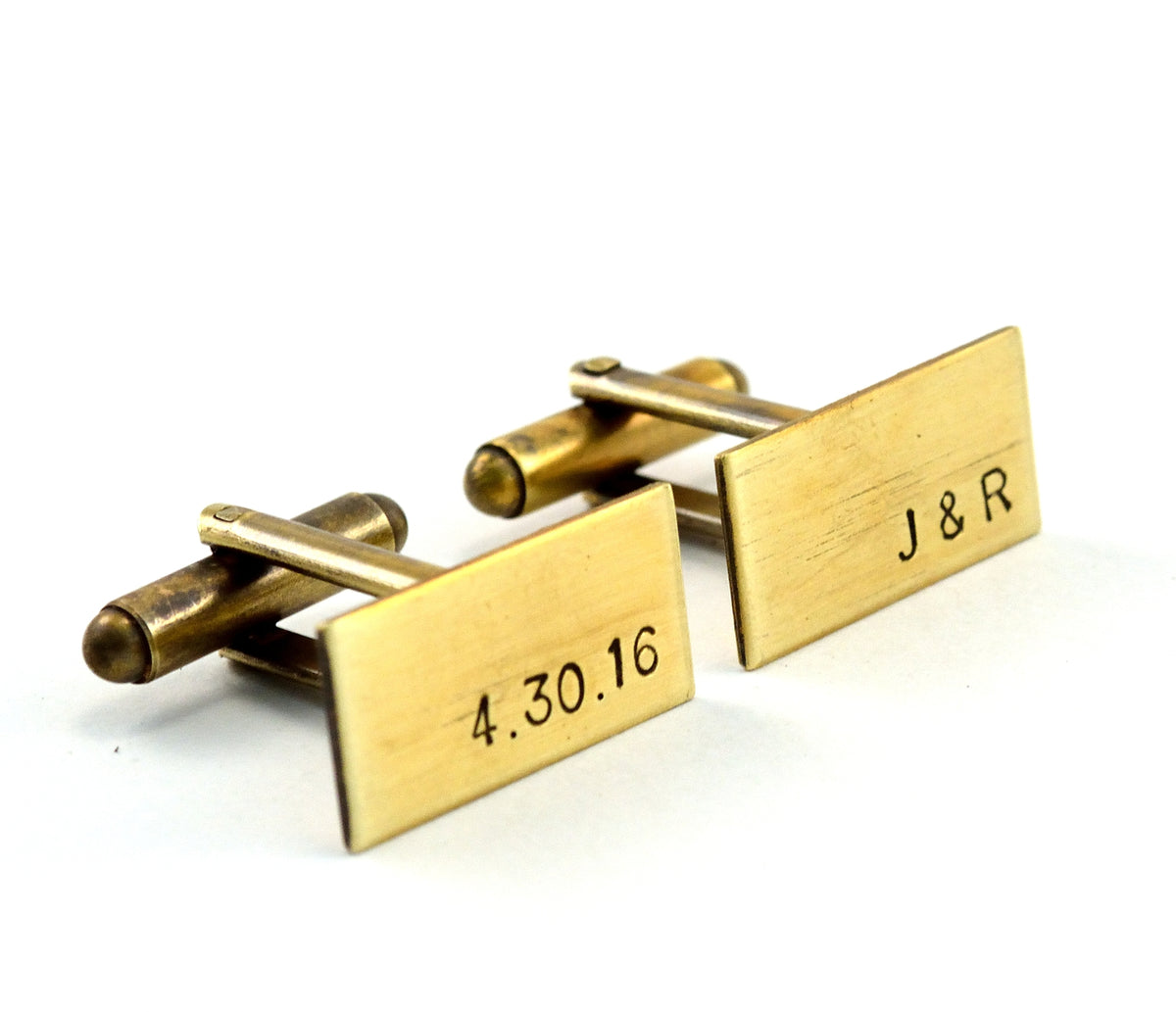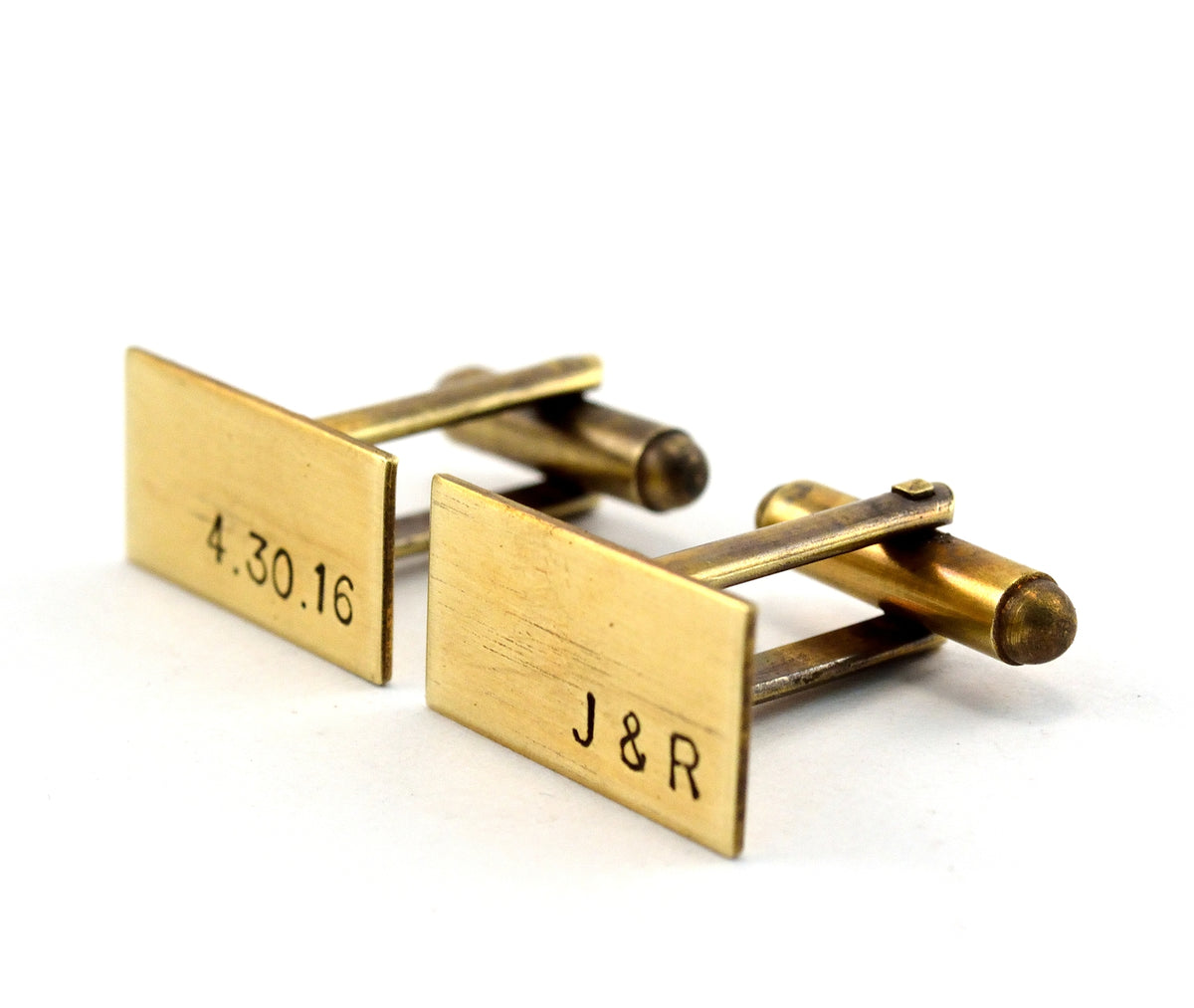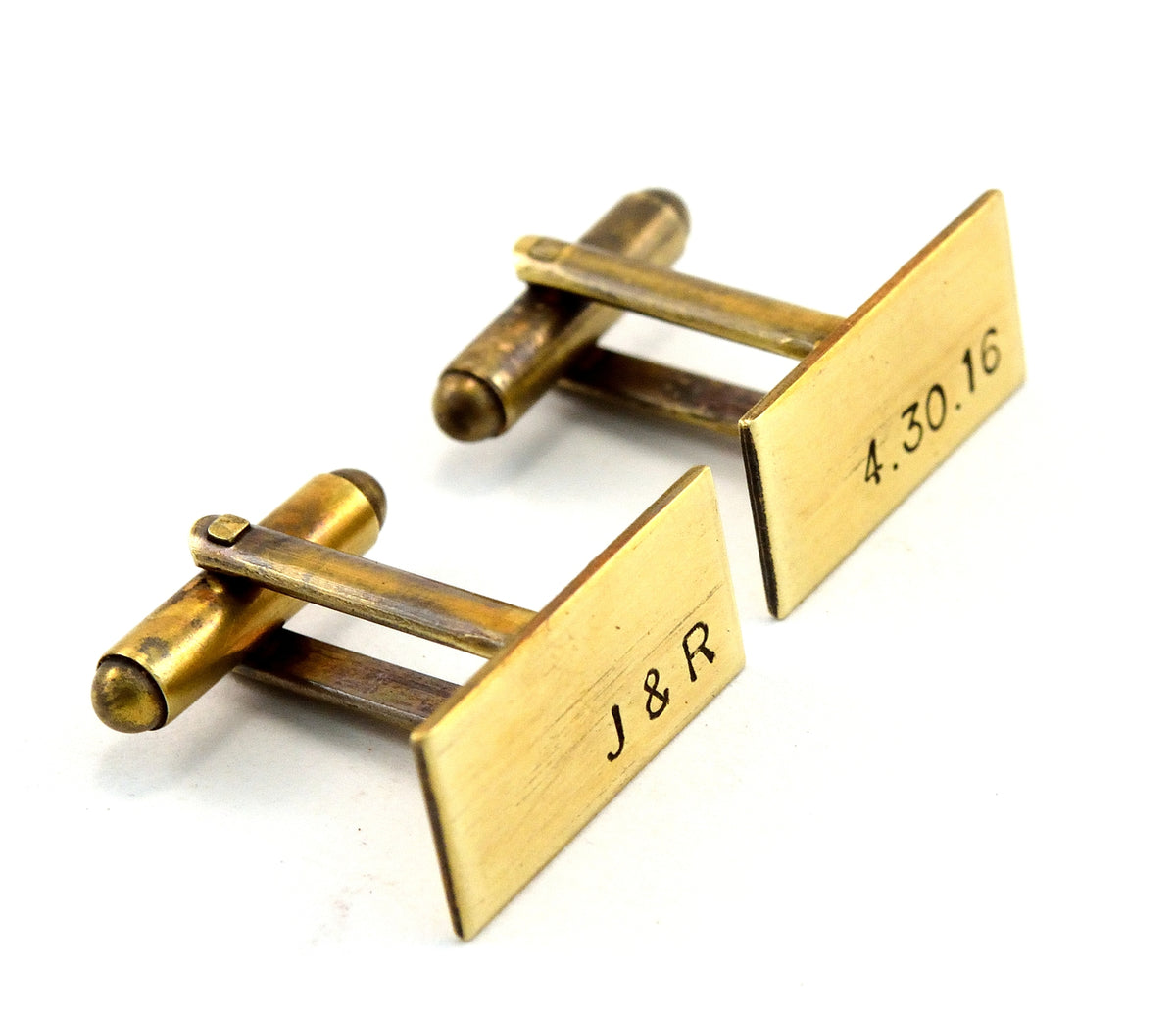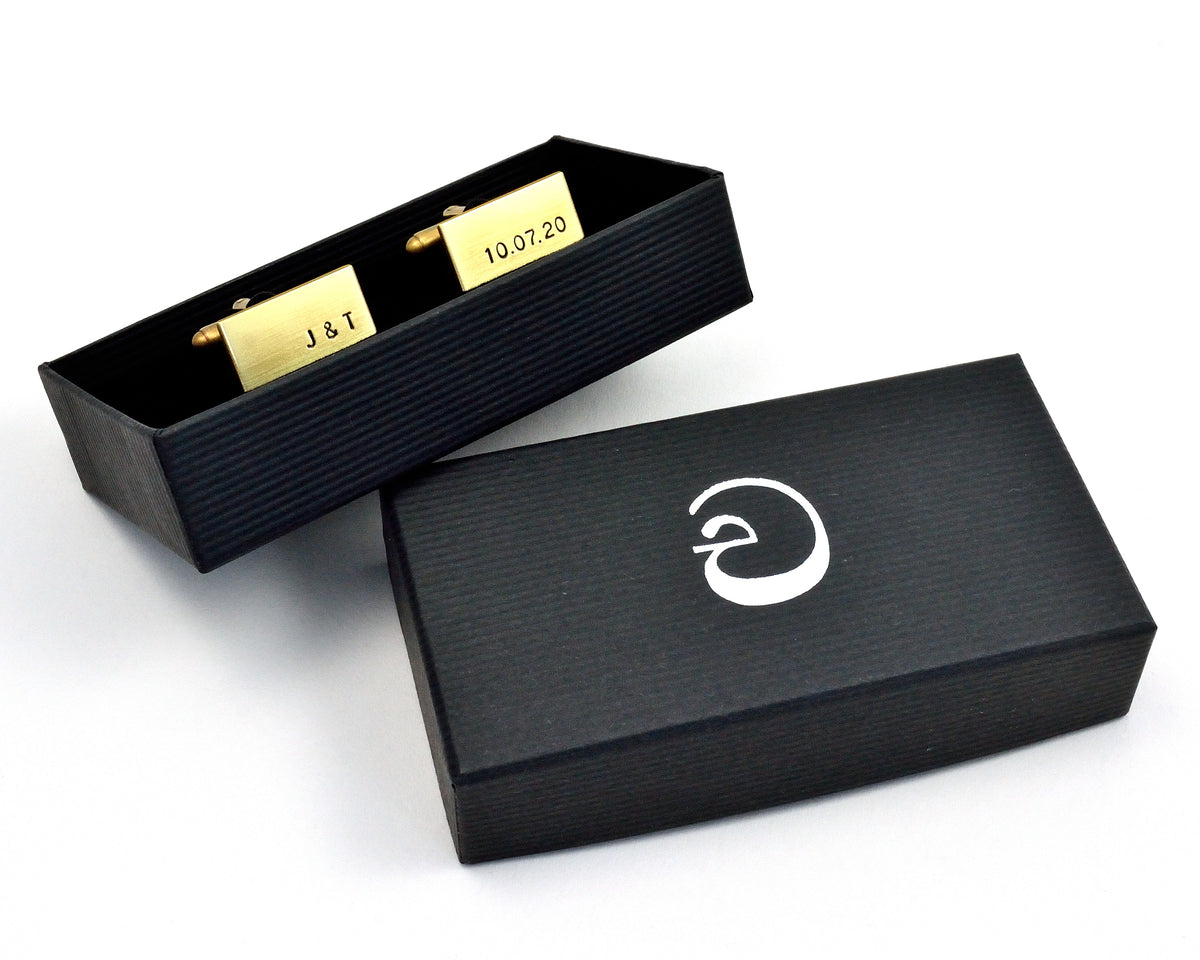 You can find reviews for other products here