Description
Gallery
Reviews
Coasters featuring the much loved 'Eric the half-a-bee' (one of my Steampunk creature creations inspired by Monty Python) in antiqued silver against a white background.

The listing is for a set of 2.

For other multiples of 2, select from the drop down list.

The coasters feature a photograph of Eric with all his splendid watch gems & golden gears.

The coasters are made from hardboard & finished with a glossy top. The printing process uses special inks and a heat press making these extremely durable.

The coasters measure 9 cm square.

'Eric the half-a-bee' is available as a Steampunk pin or necklace in the shop.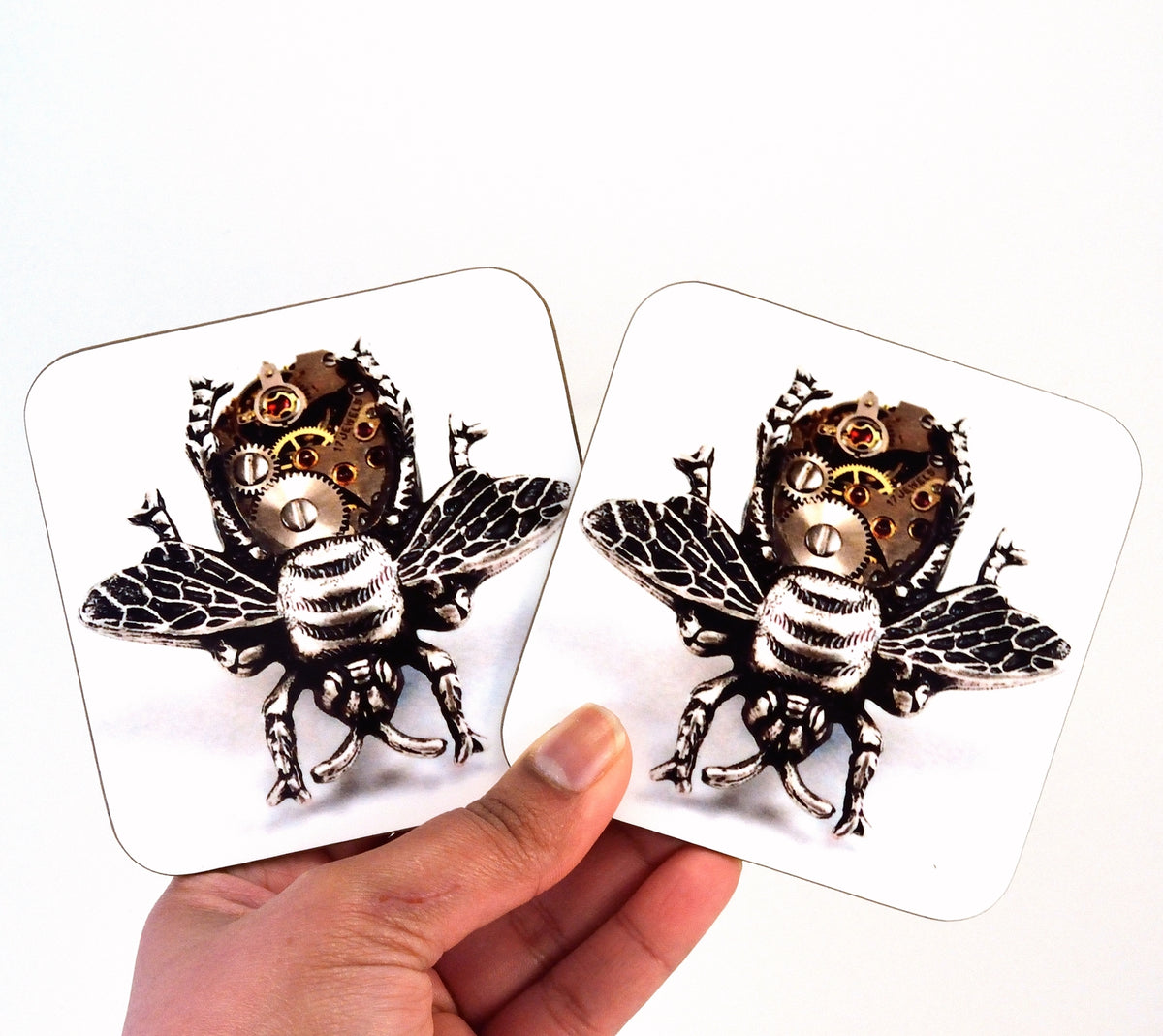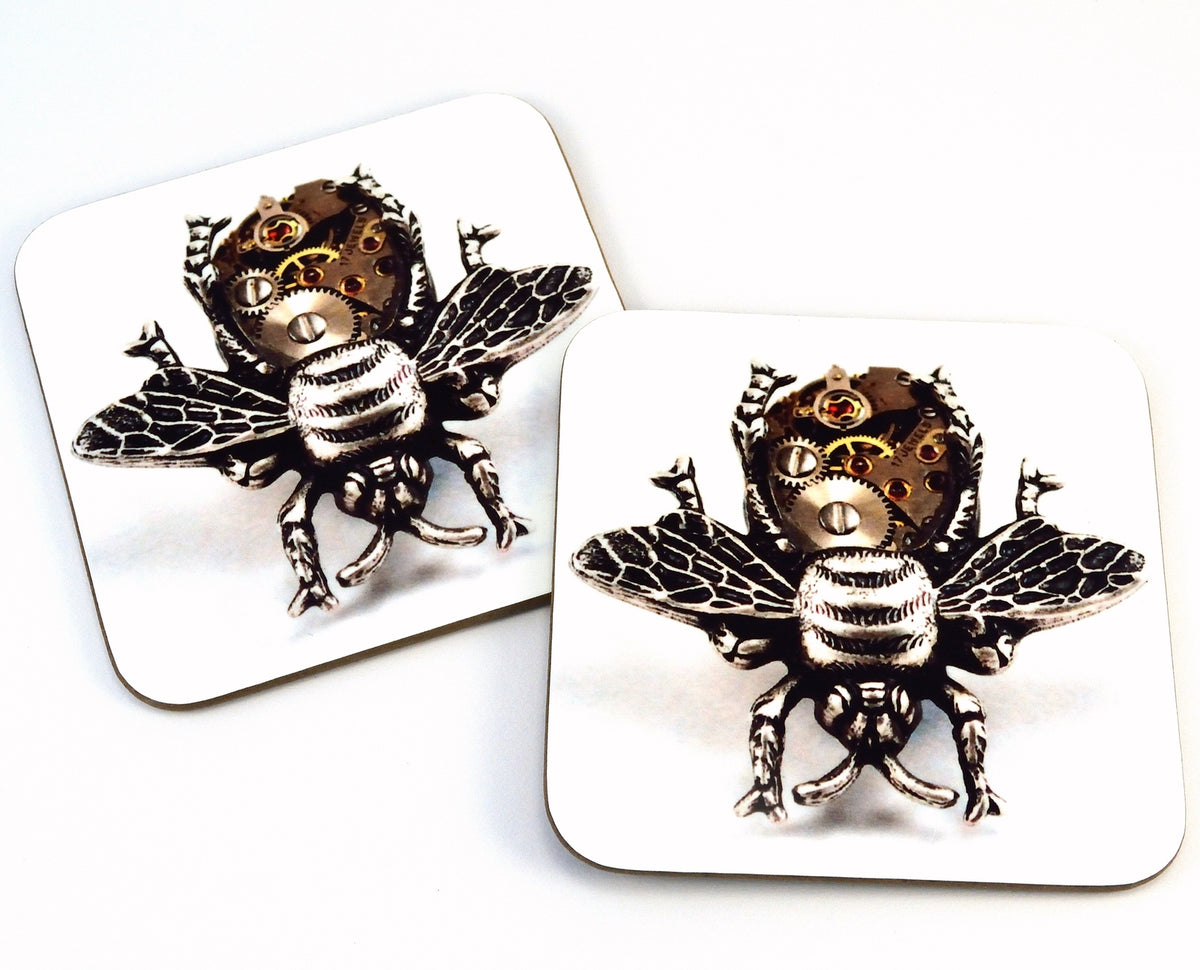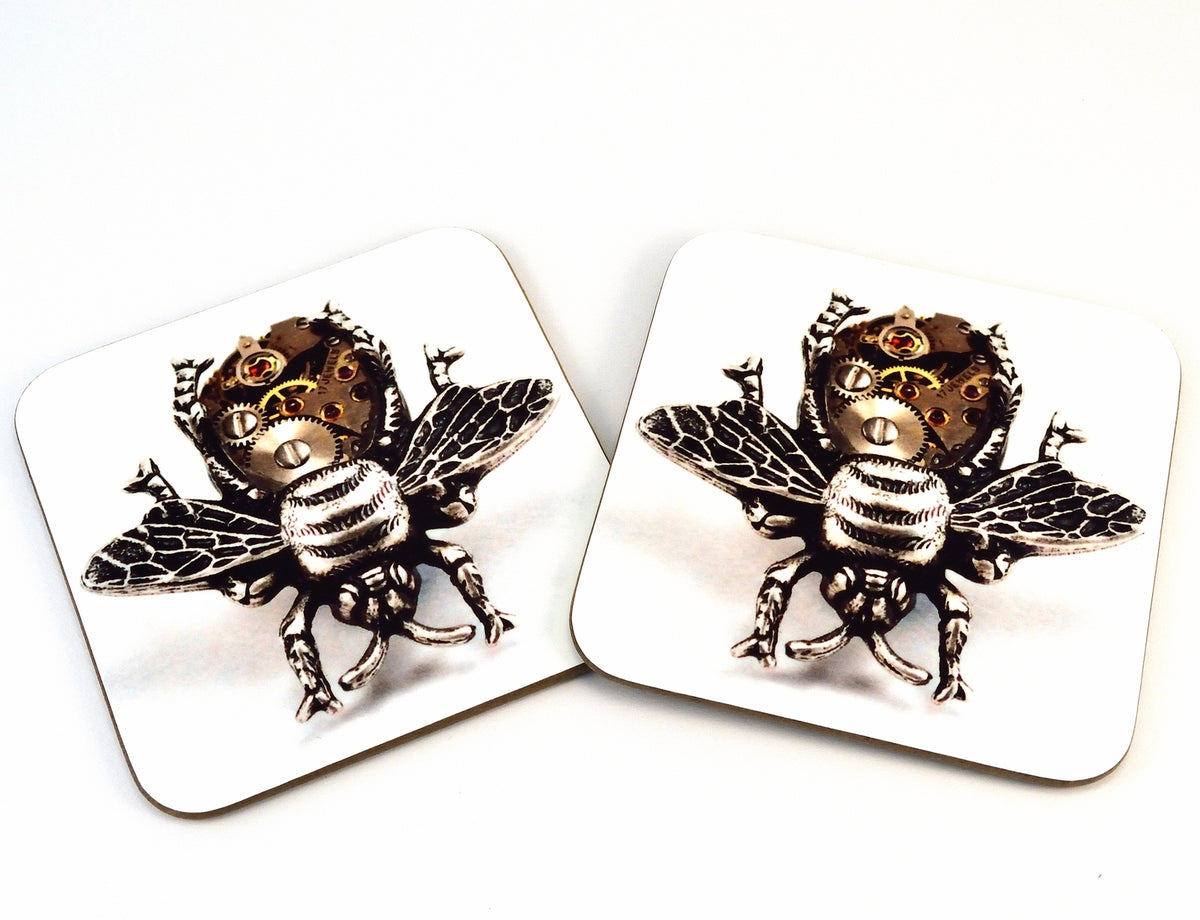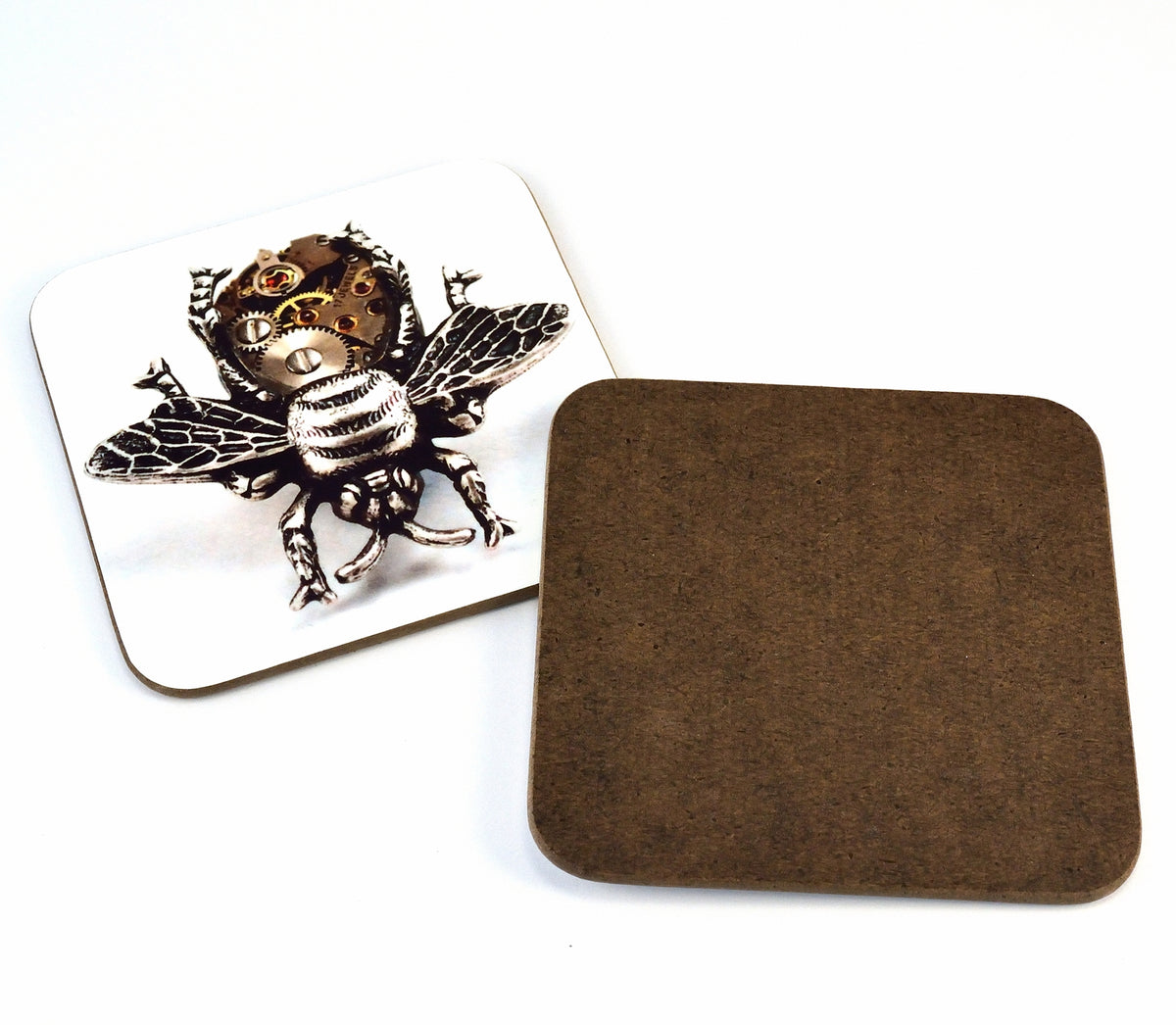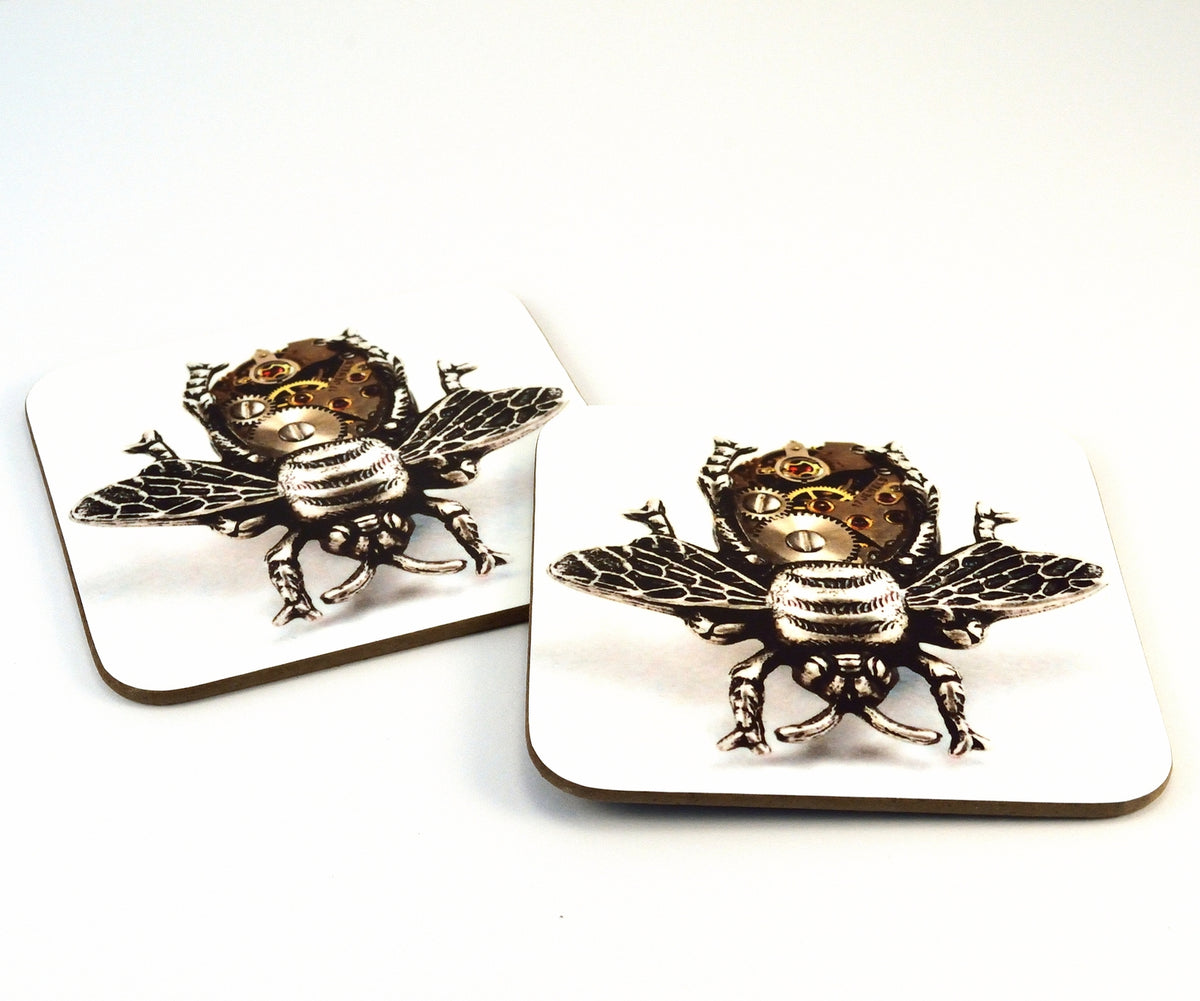 You can find reviews for other products here