Description
Gallery
Reviews
Small Copper Wall Clock - one of a kind.

These wall clocks are made from a single sheet of Copper given some flame treatment. Dependent on surface treatments prior to applying heat, length, intensity and pattern of flame, and how it's quenched, some amazing patterns and colours can be achieved with Copper. It's truly like "painting with a flame".

Unique wall decor for your home, office or studio. Perfect for coupling with other wall art and adding colourful accents to your home.

The clocks measure 6 x 5 inches and the sheet of metal is slightly bent inwards at the sides to give the clocks more dimension and bring out the colouring. Also available in a large size - see the shop for more options.

Each of the clocks shown here is a piece that I've made. No two clocks are ever identical because it's almost impossible to achieve the same result twice. Some have hour markers, some have other designs, some are bright flashes. All are finished with gorgeously detailed and well-made clock hands. The clock movements I use are good quality German-made Quartz. They take one AA battery.

Availability: The clock shown in photo 1 is available to purchase. All other sample clocks shown are sold. You can choose to:

1. Purchase clock shown in photo 1
2. Let me make you a clock (I will choose for you)
3. Choose from a currently available set (photos of 3 clocks will be e-mailed to you to choose from)

I only make a few of these clocks every year. If you have any special requests or want to discuss a commission, do contact us.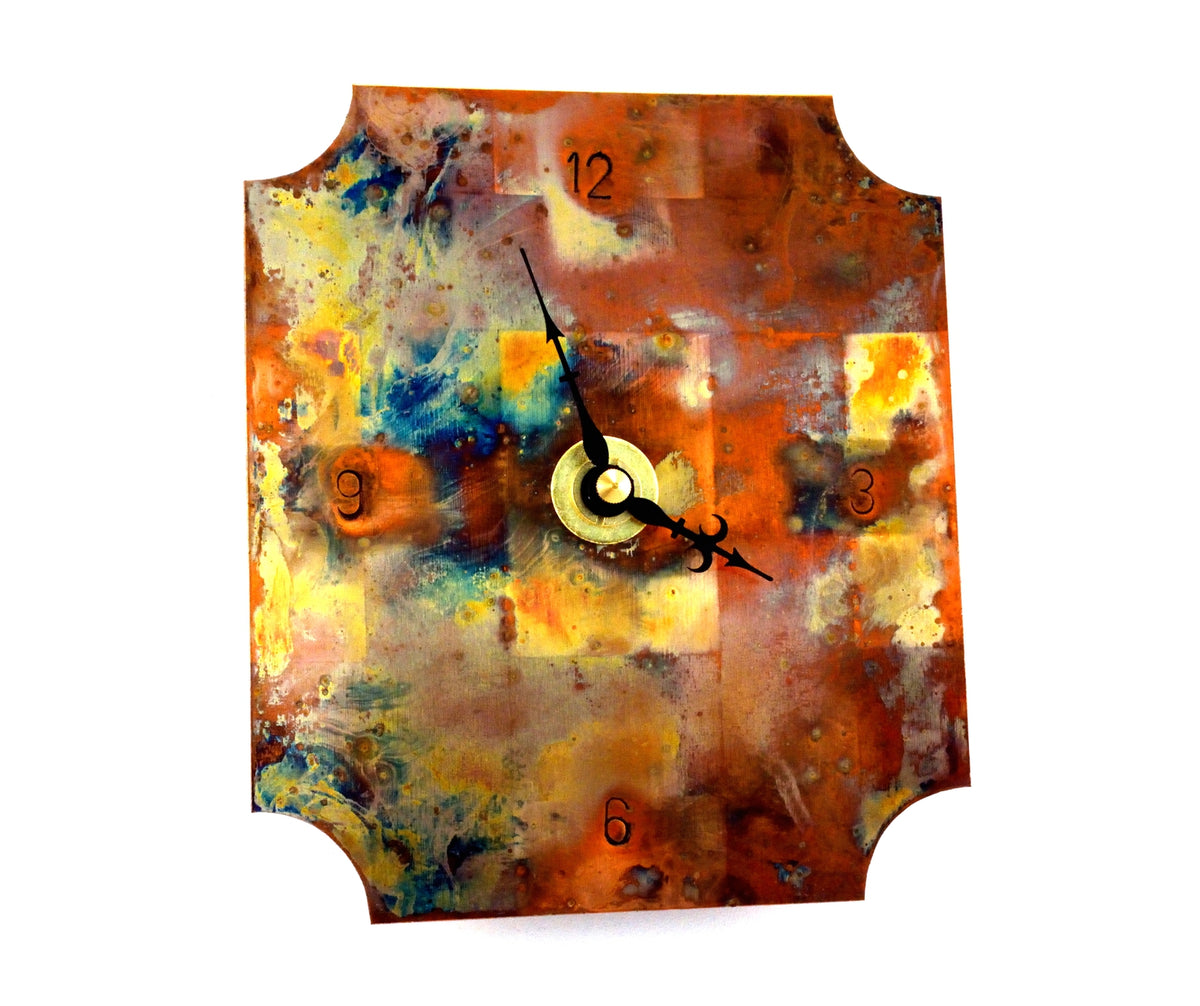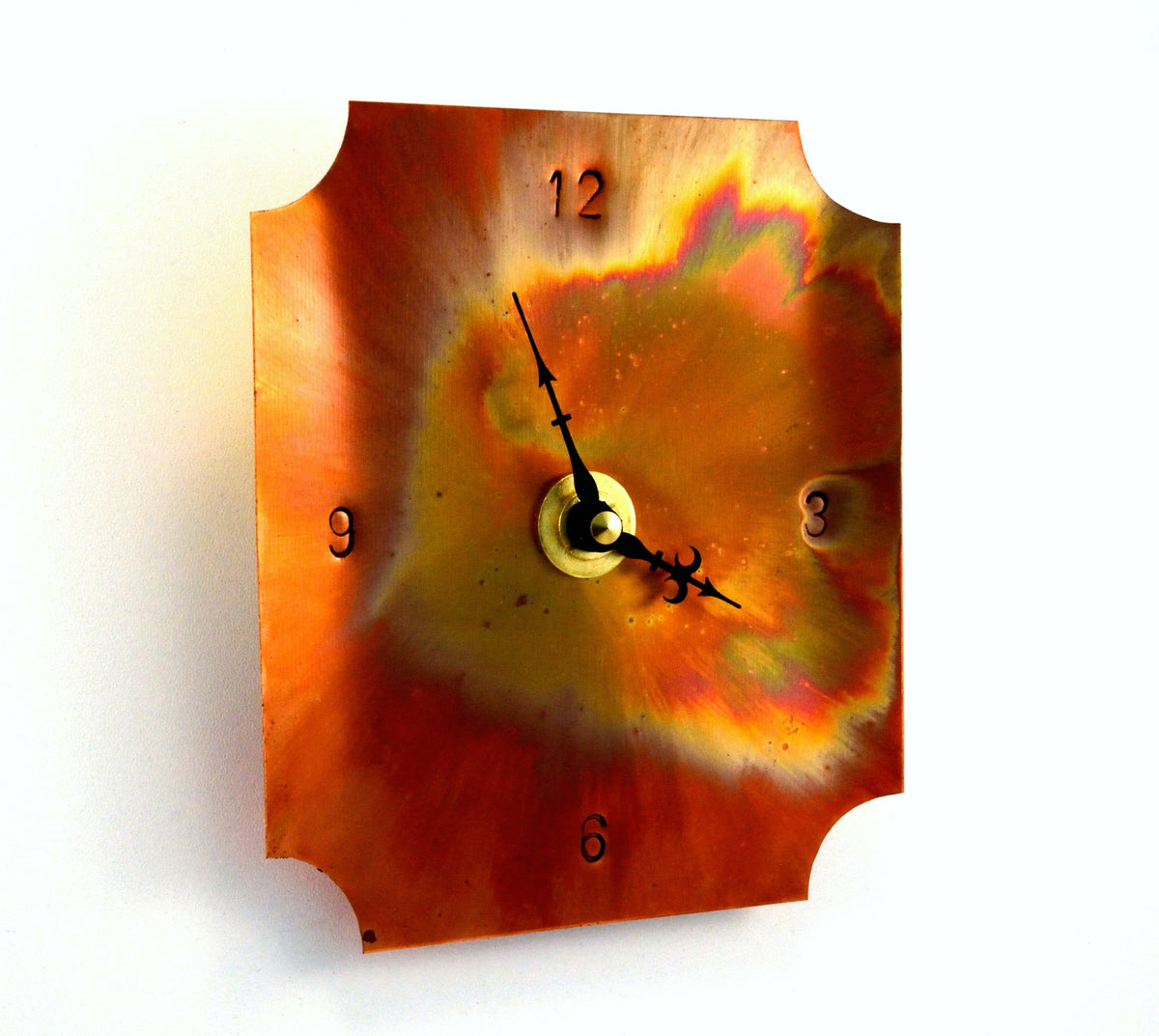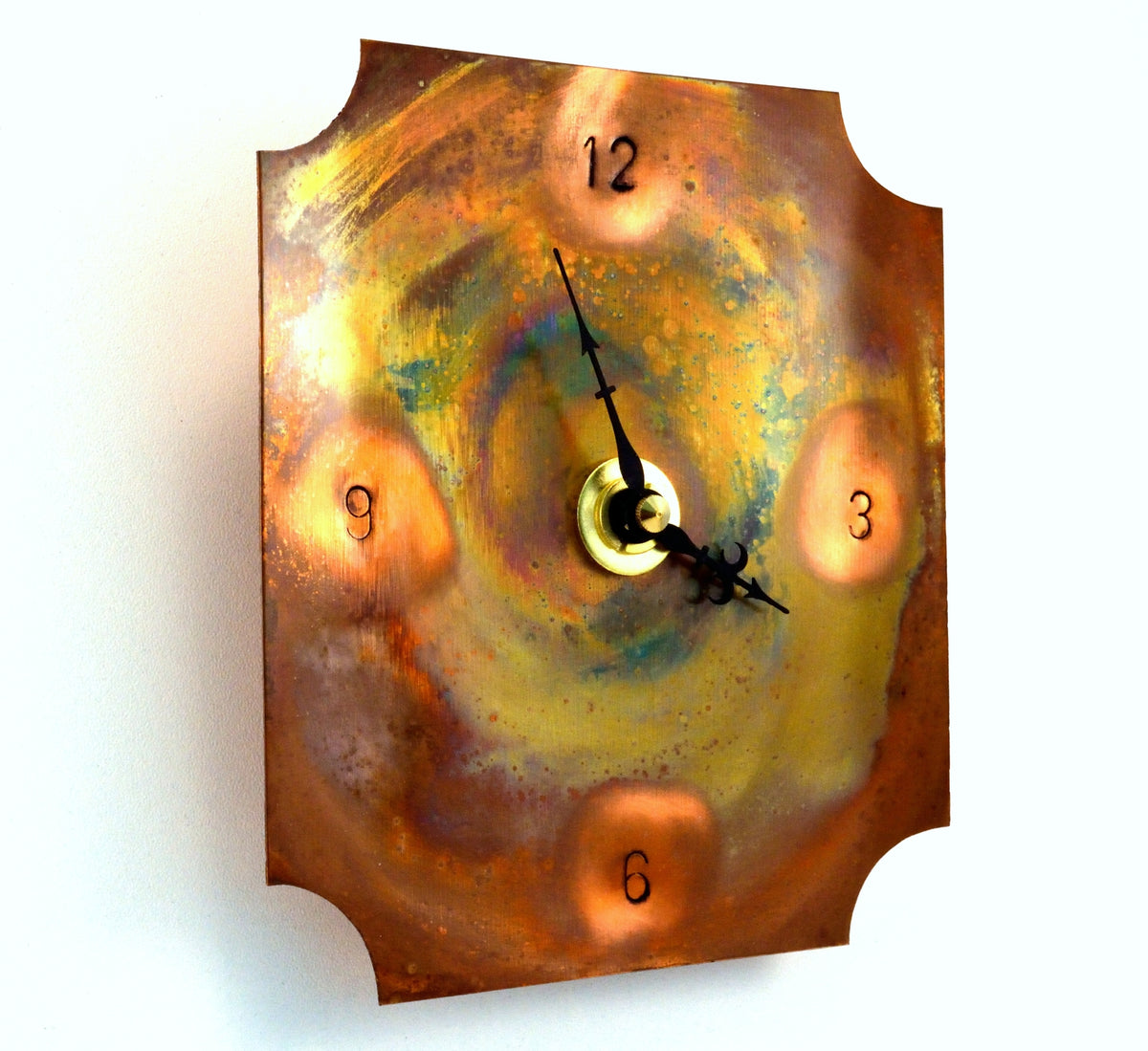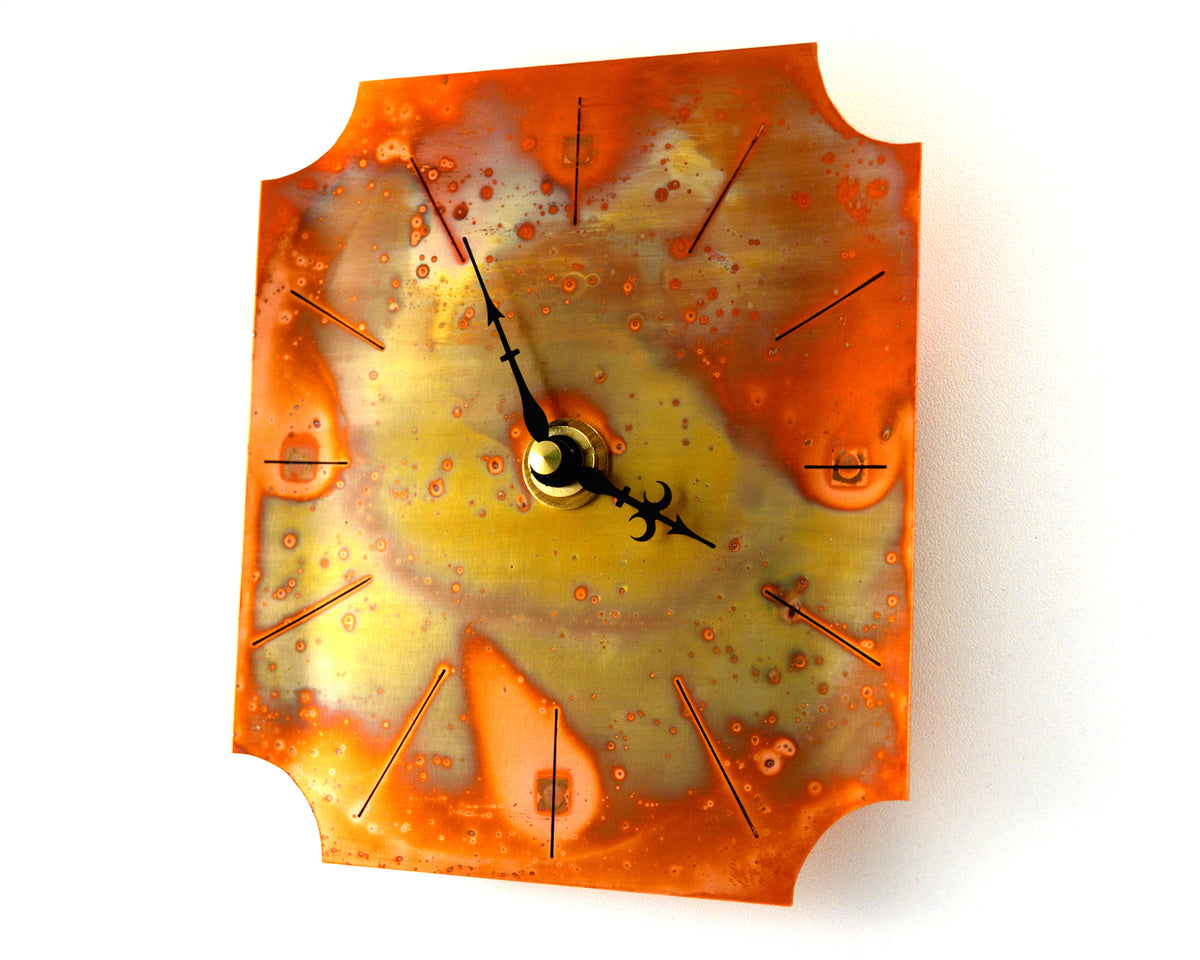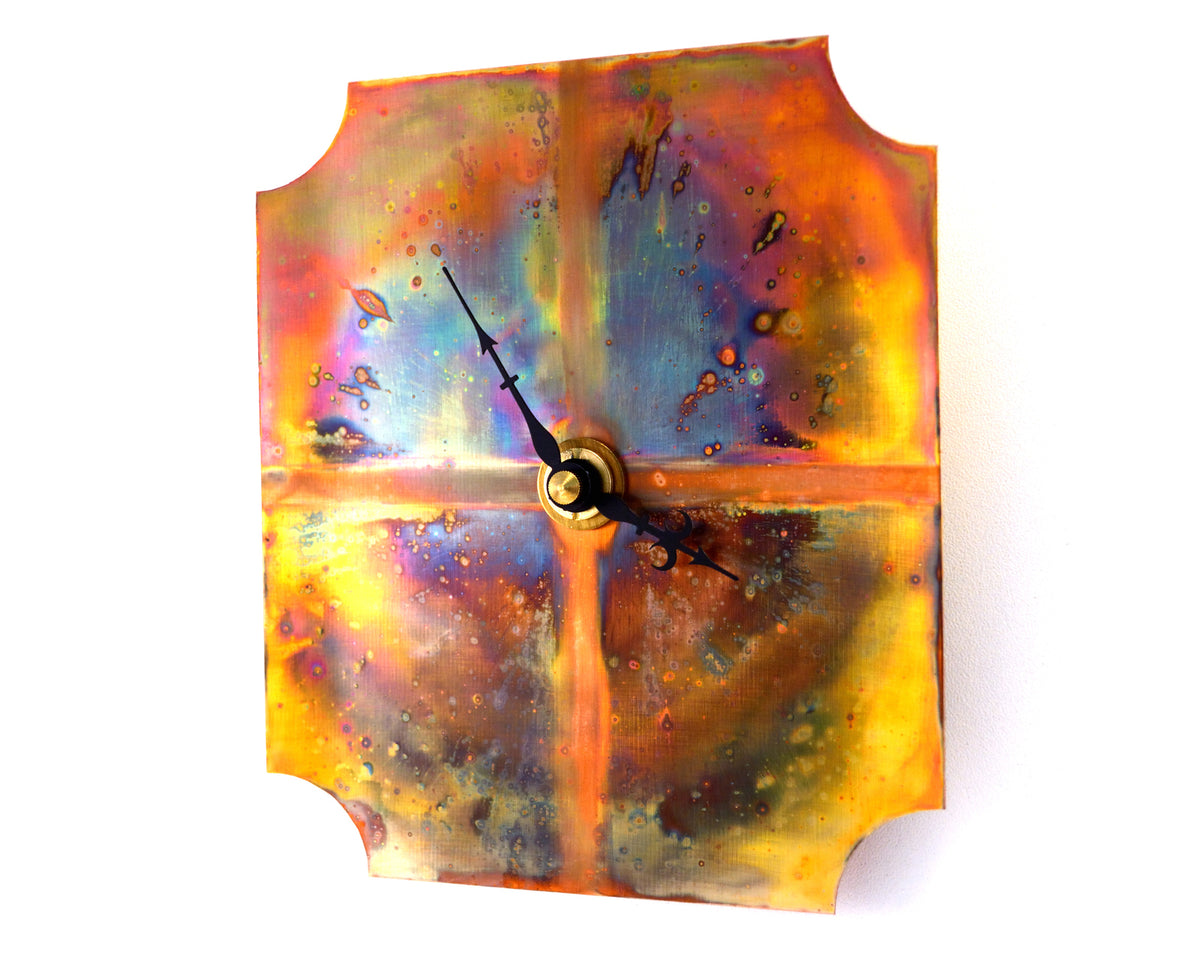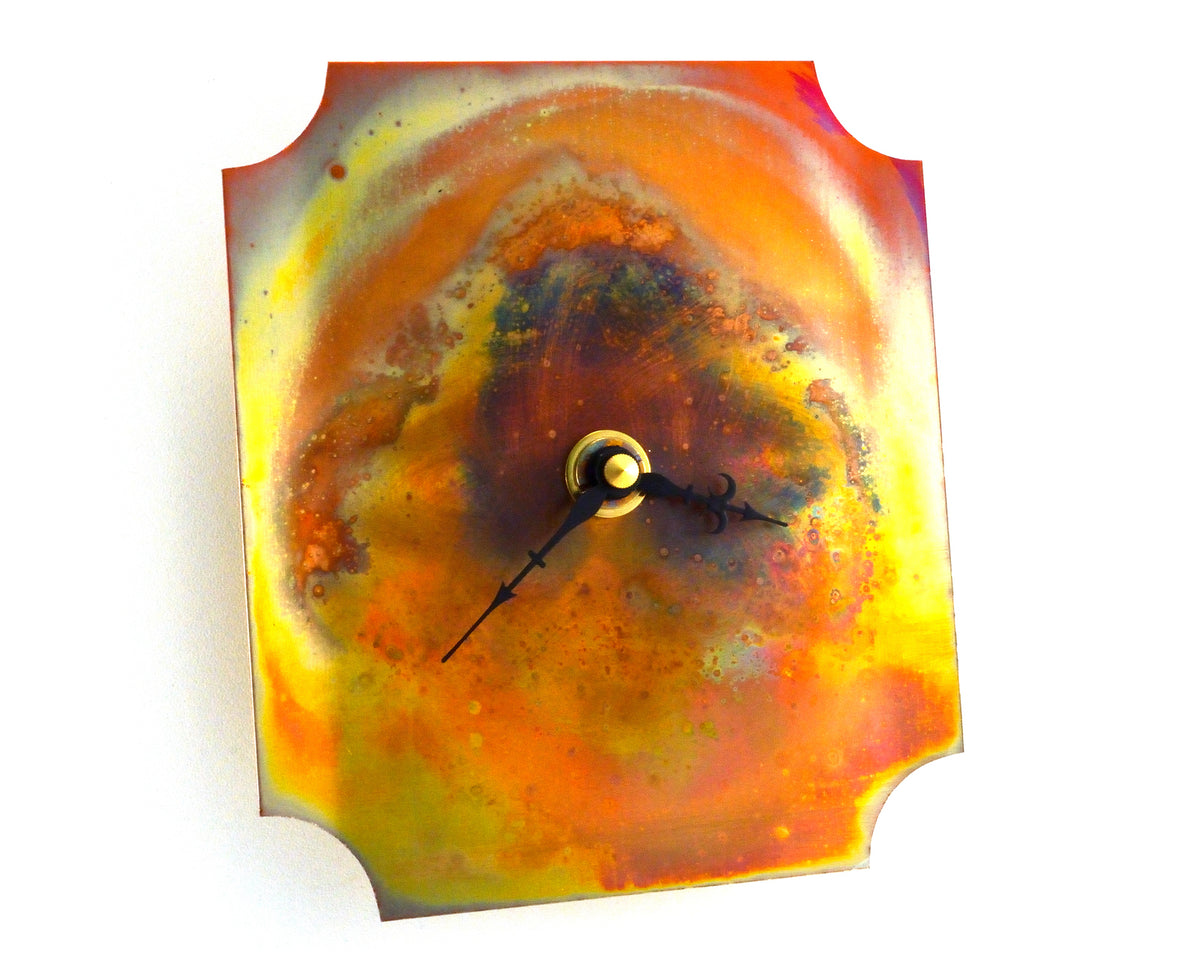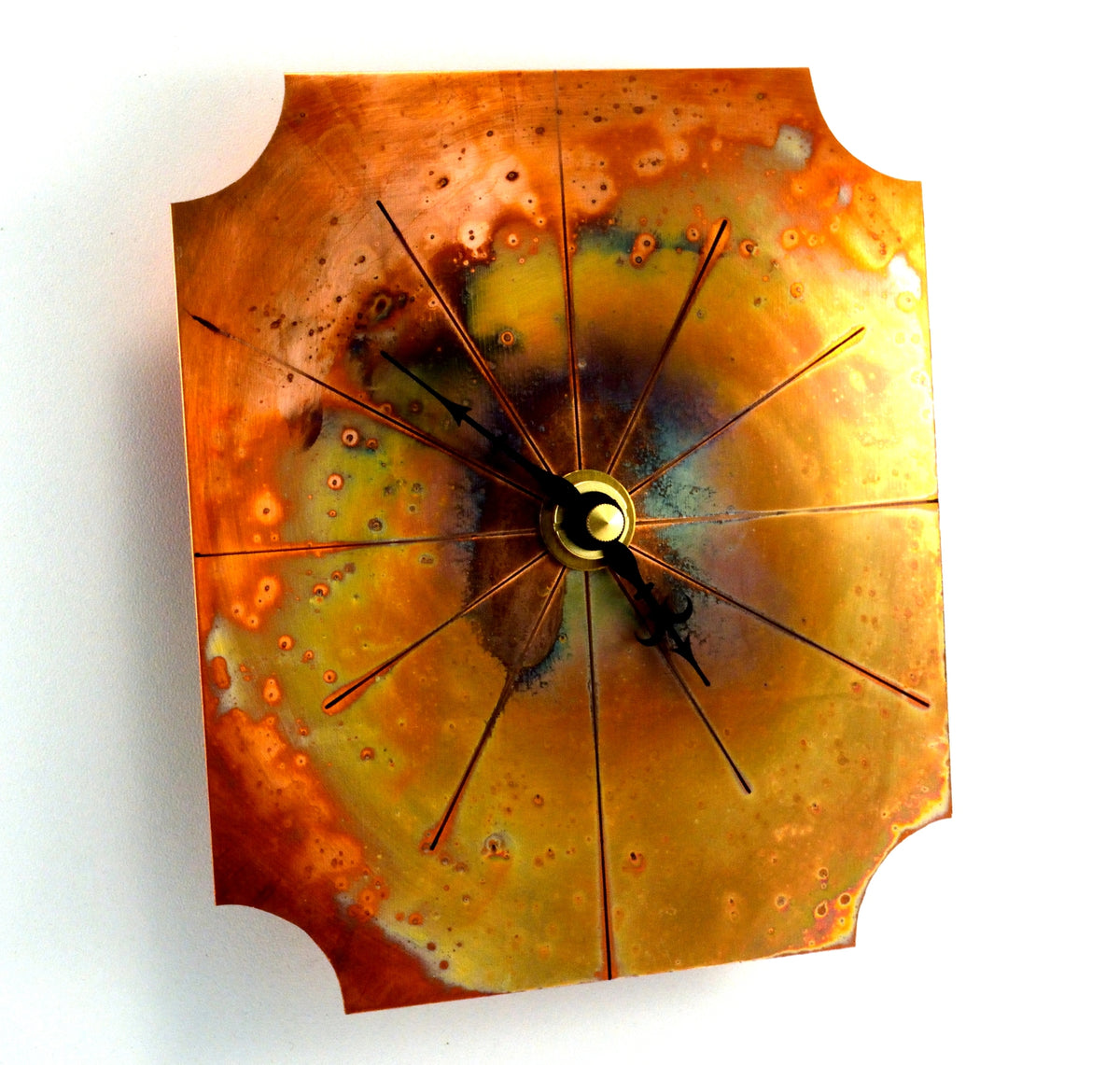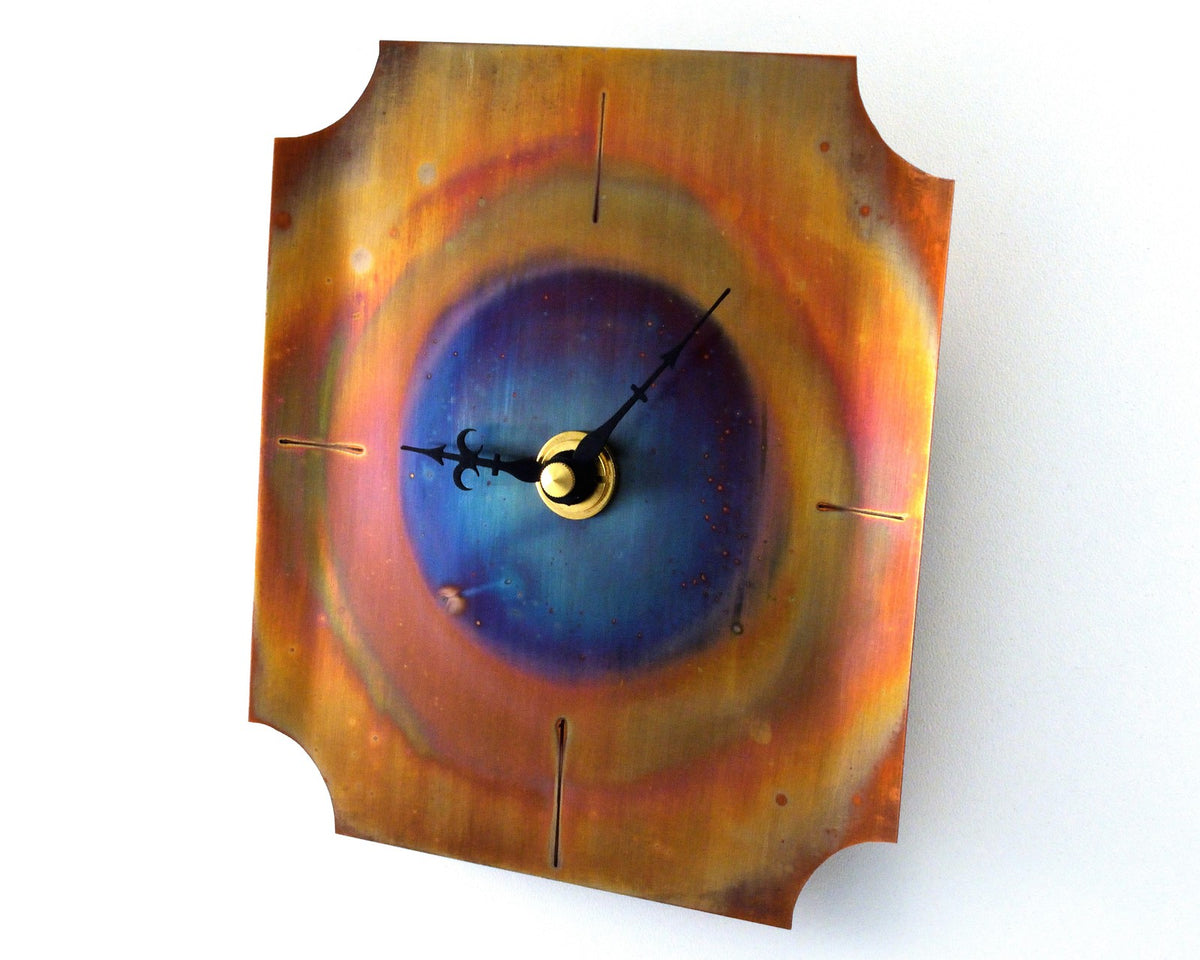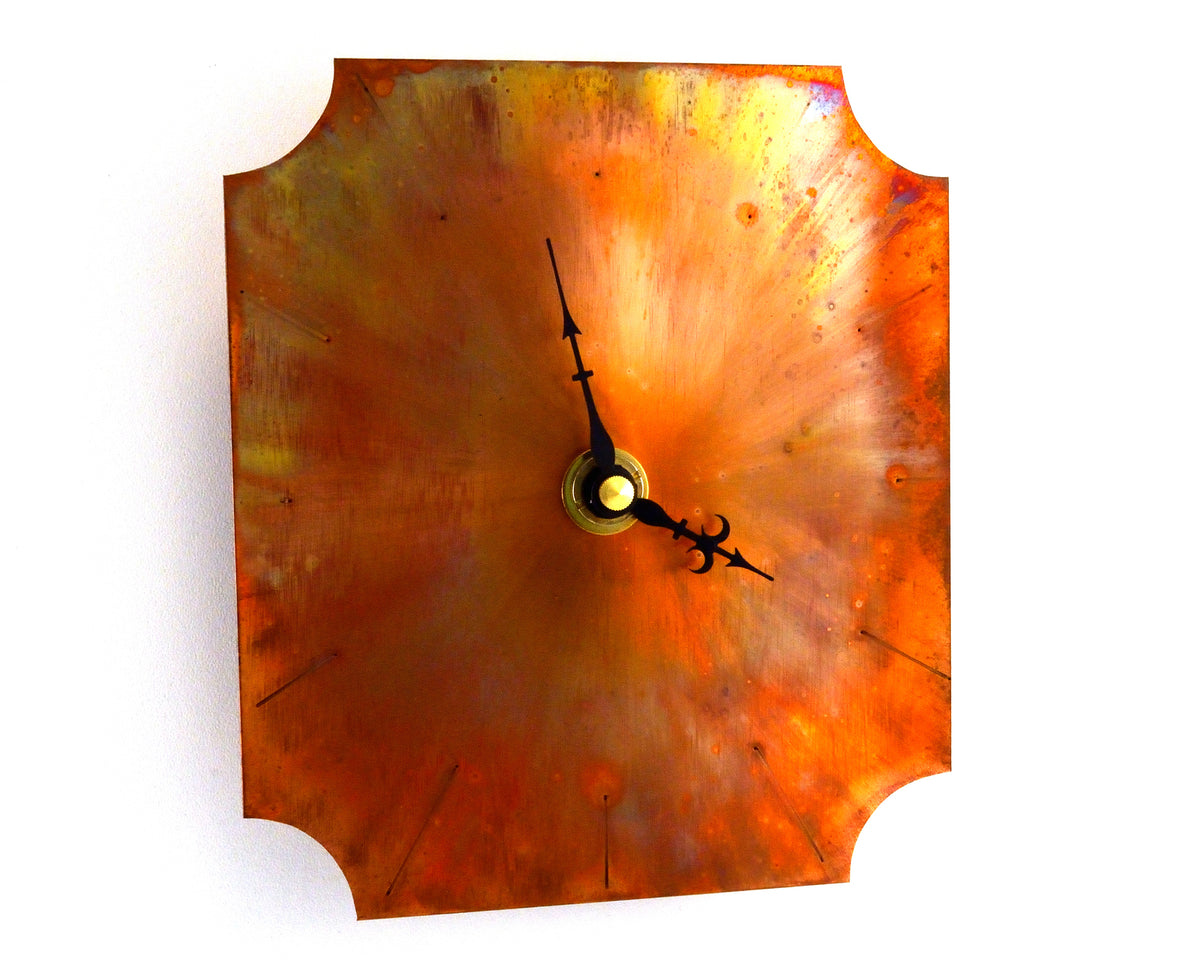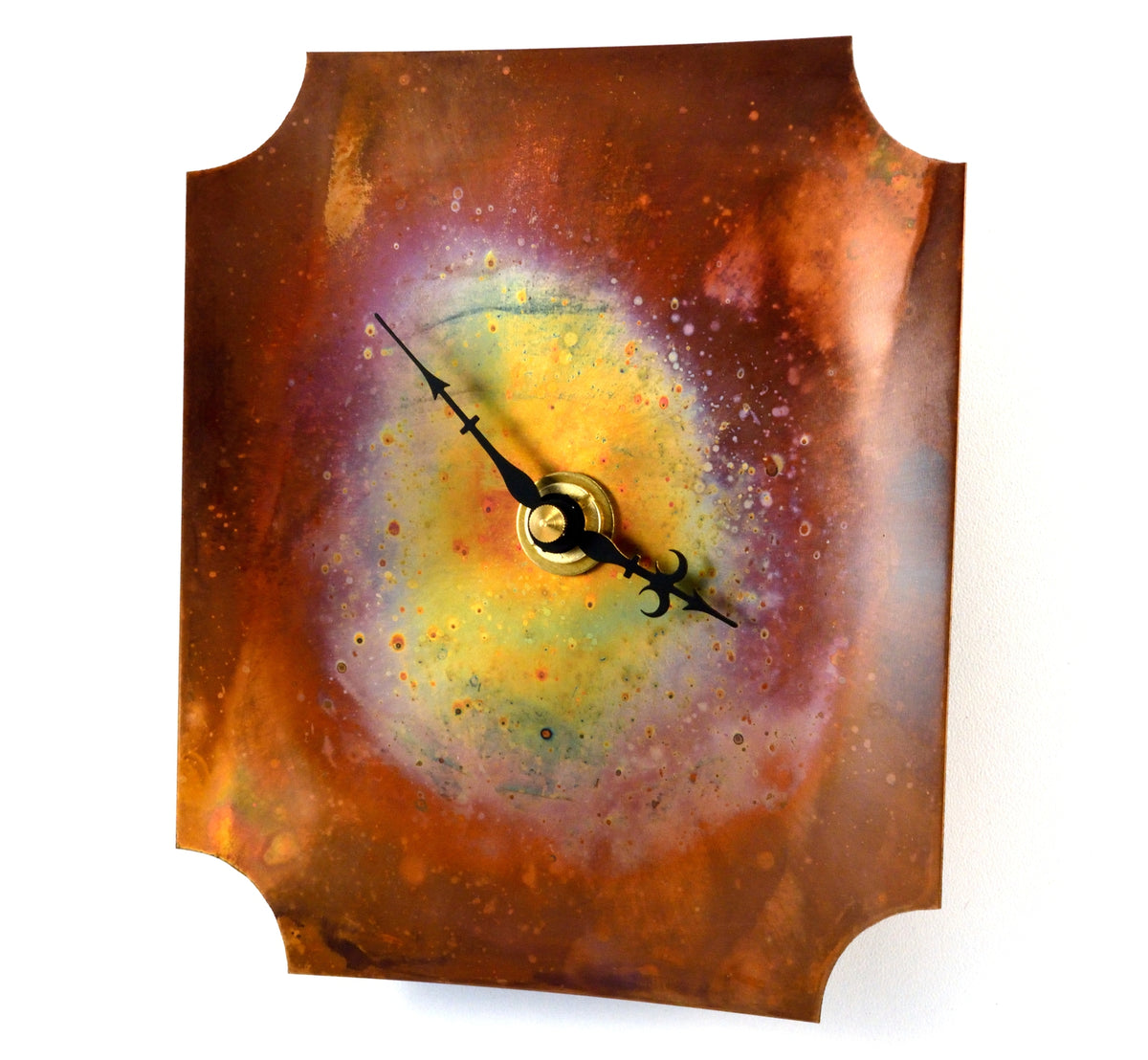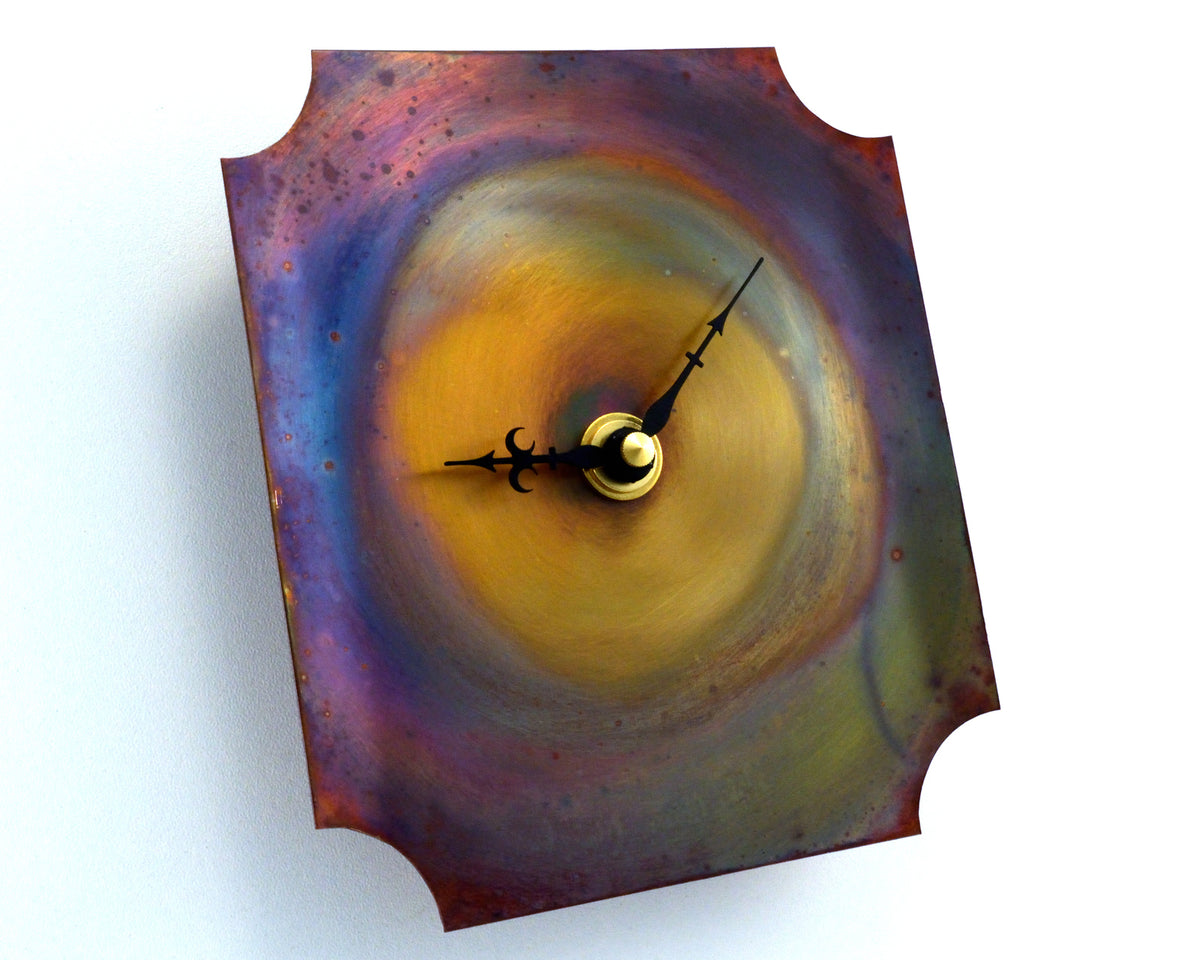 You can find reviews for other products here