Description
Gallery
Reviews
The 'Ladybug Invasion' Steampunk pin.

If you were a couple of ladybugs out on a stroll and you came across something of such amazing workmanship and intricacy and full of gems; wouldn't you be tempted to explore?

This wonderful Steampunk pin features two tiny golden ladybugs on an Art Deco era (c1930s) watch movement. Each pin is made with an individual watch movement dating from that era and therefore each one is a unique original!

The watch movements used measure just under 1 inch in diameter. Yours will be just as wonderful as the one pictured!

Arrives beautifully boxed.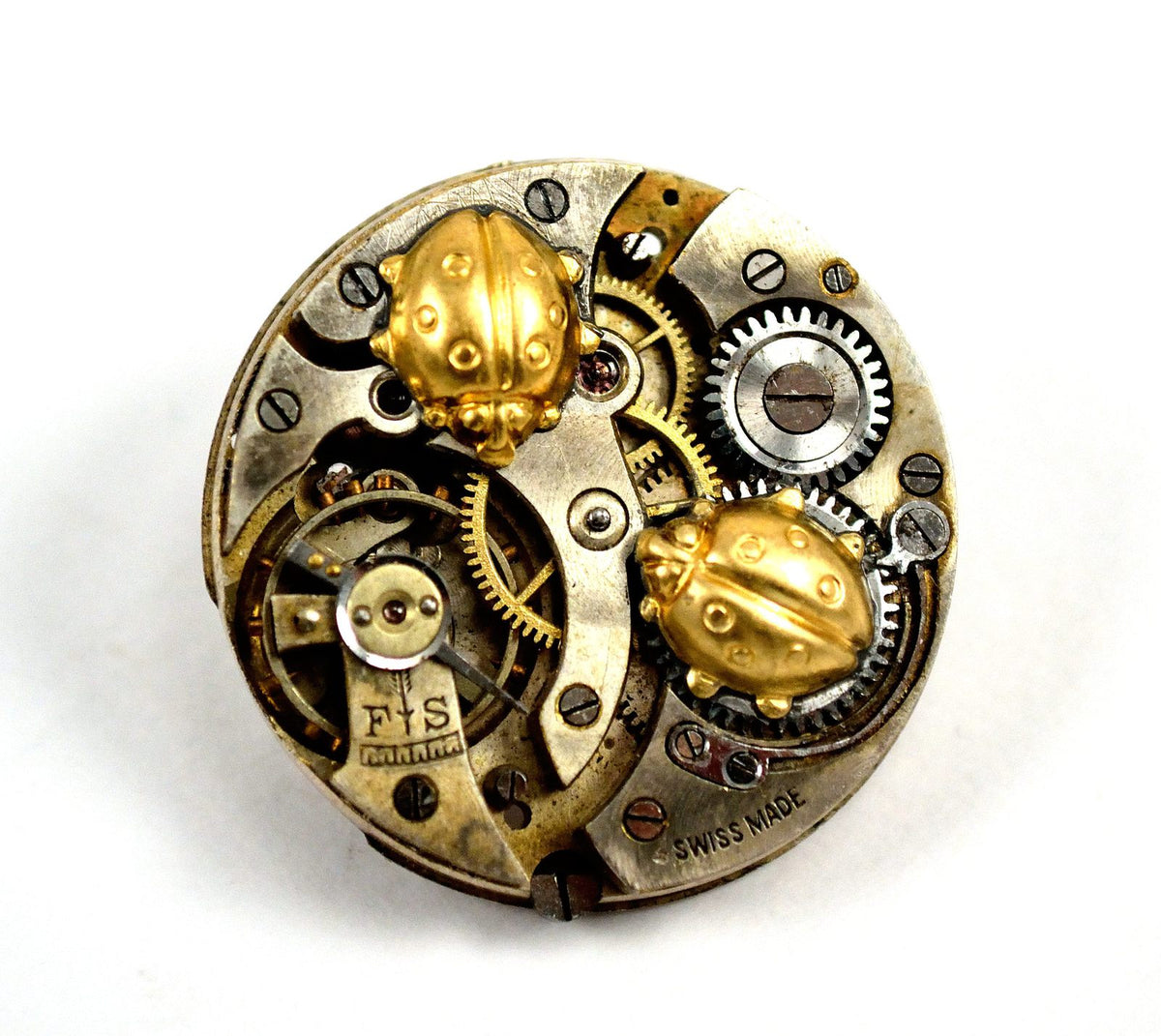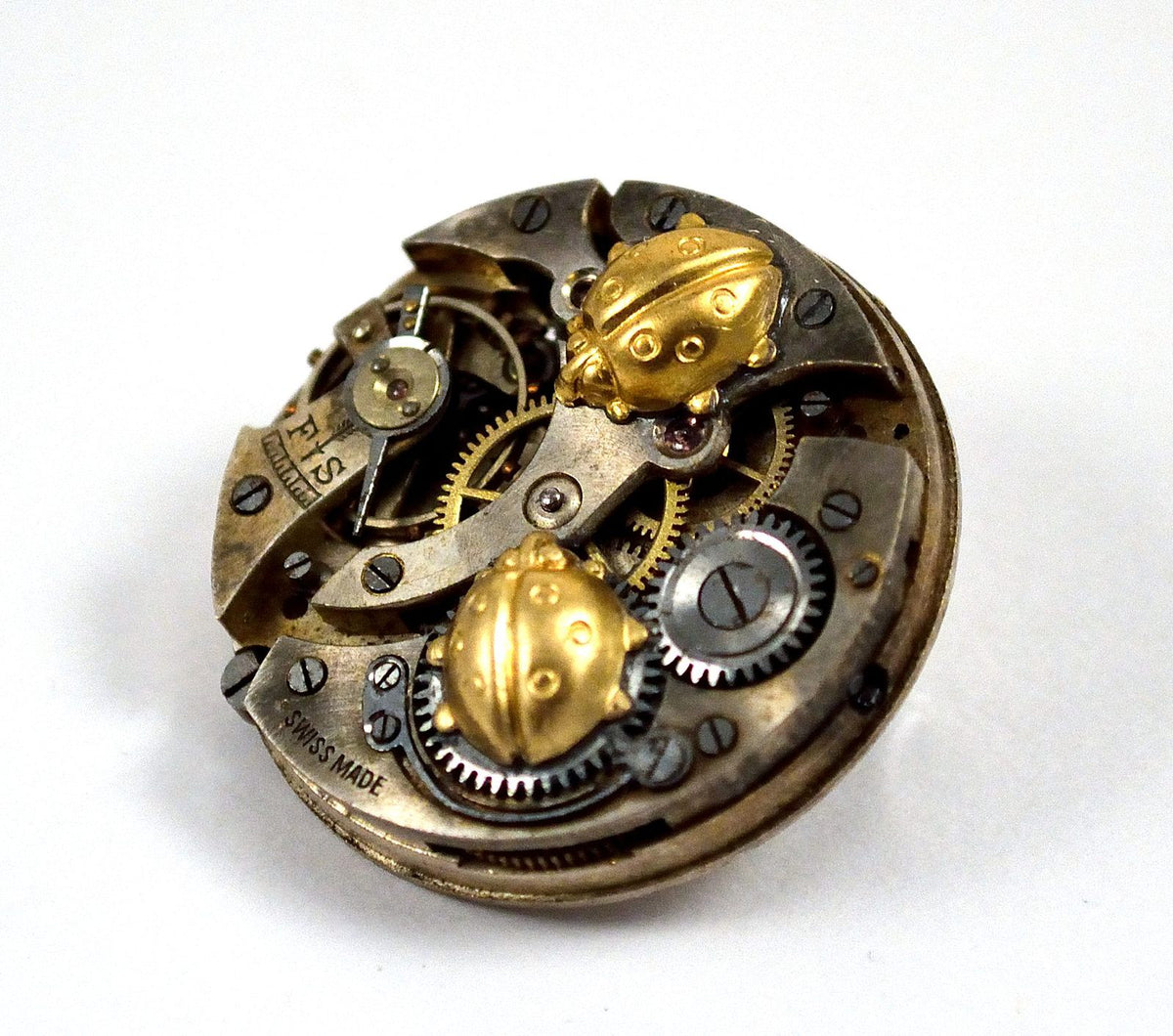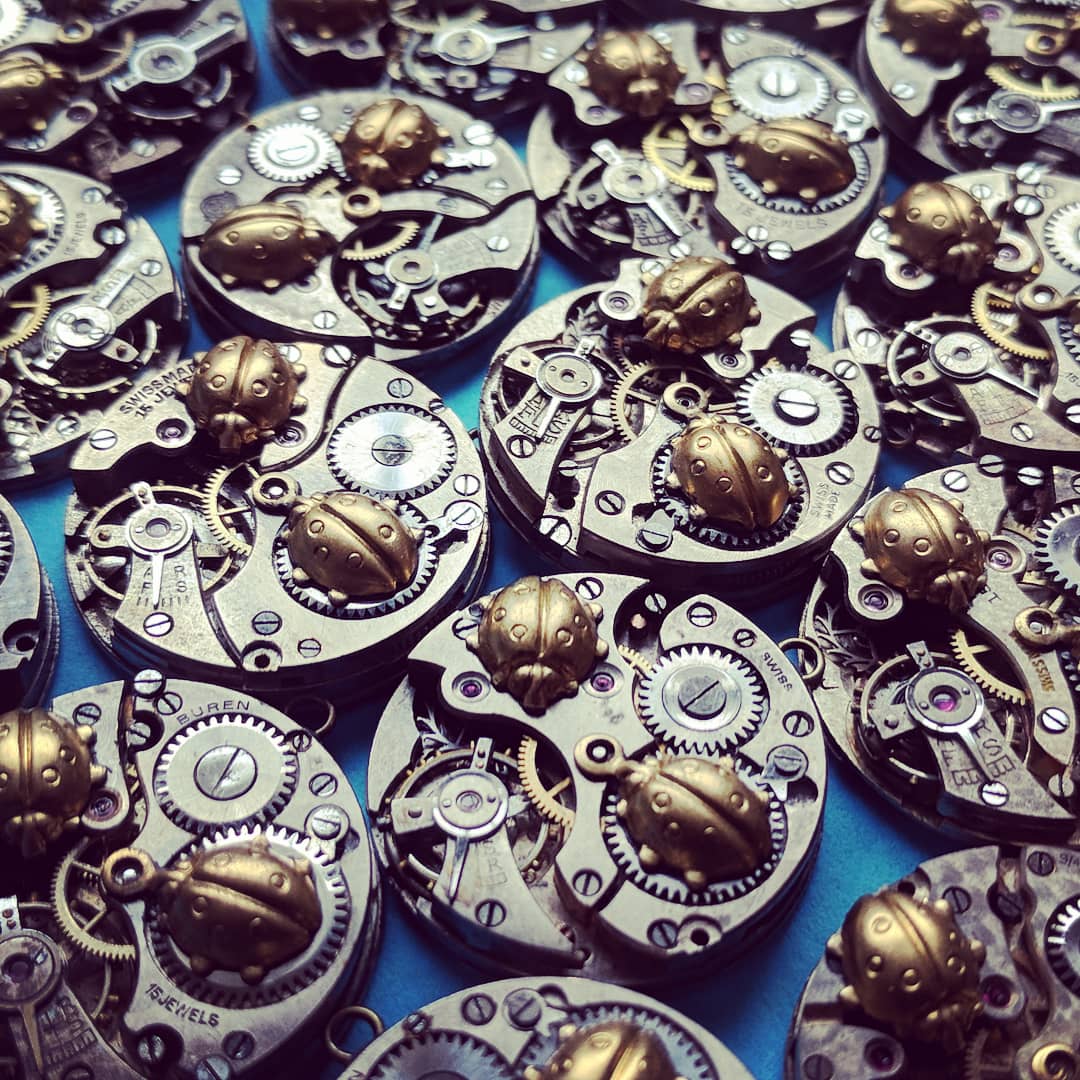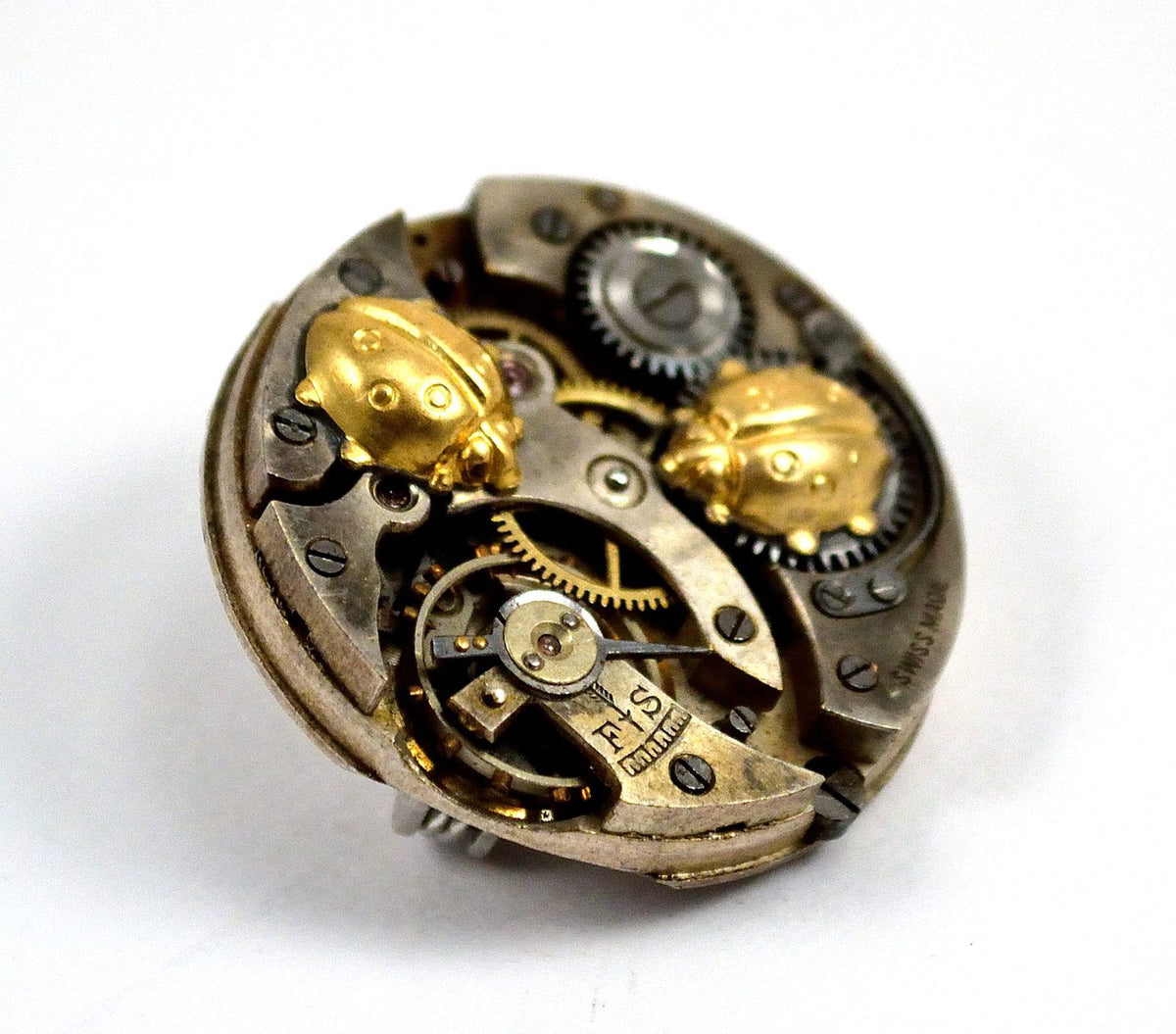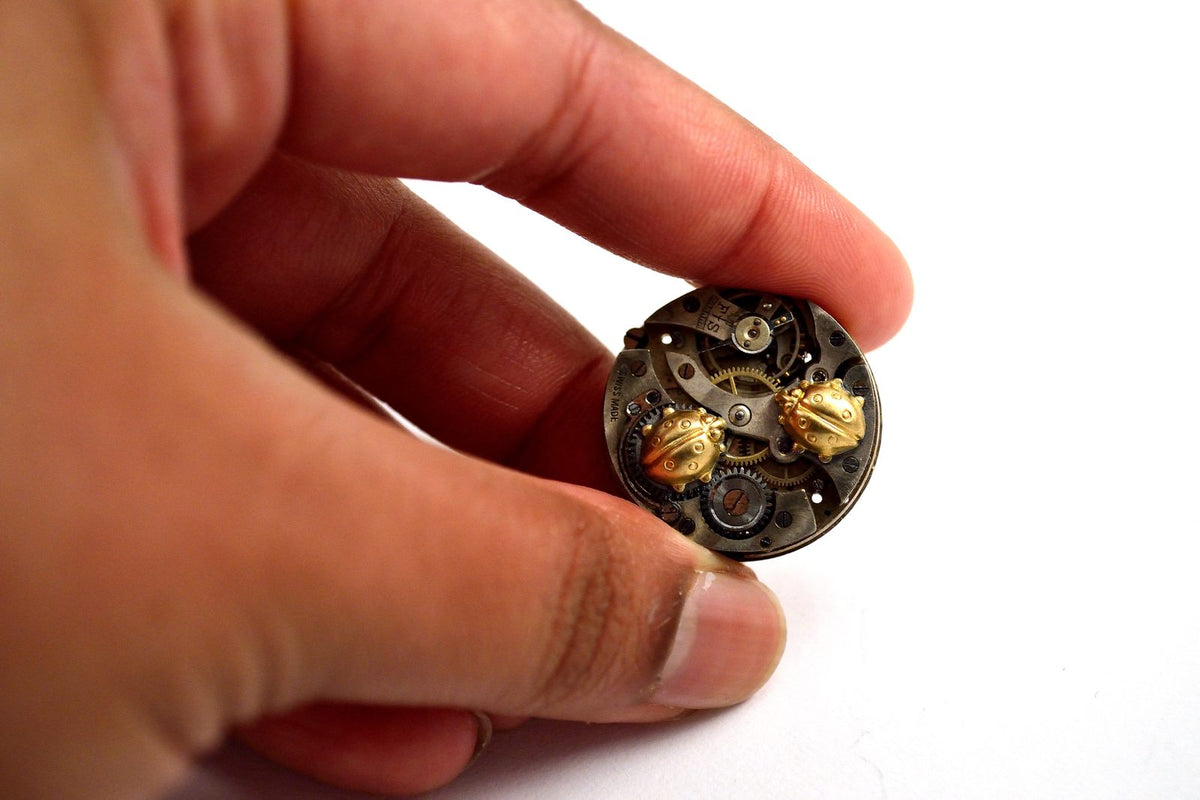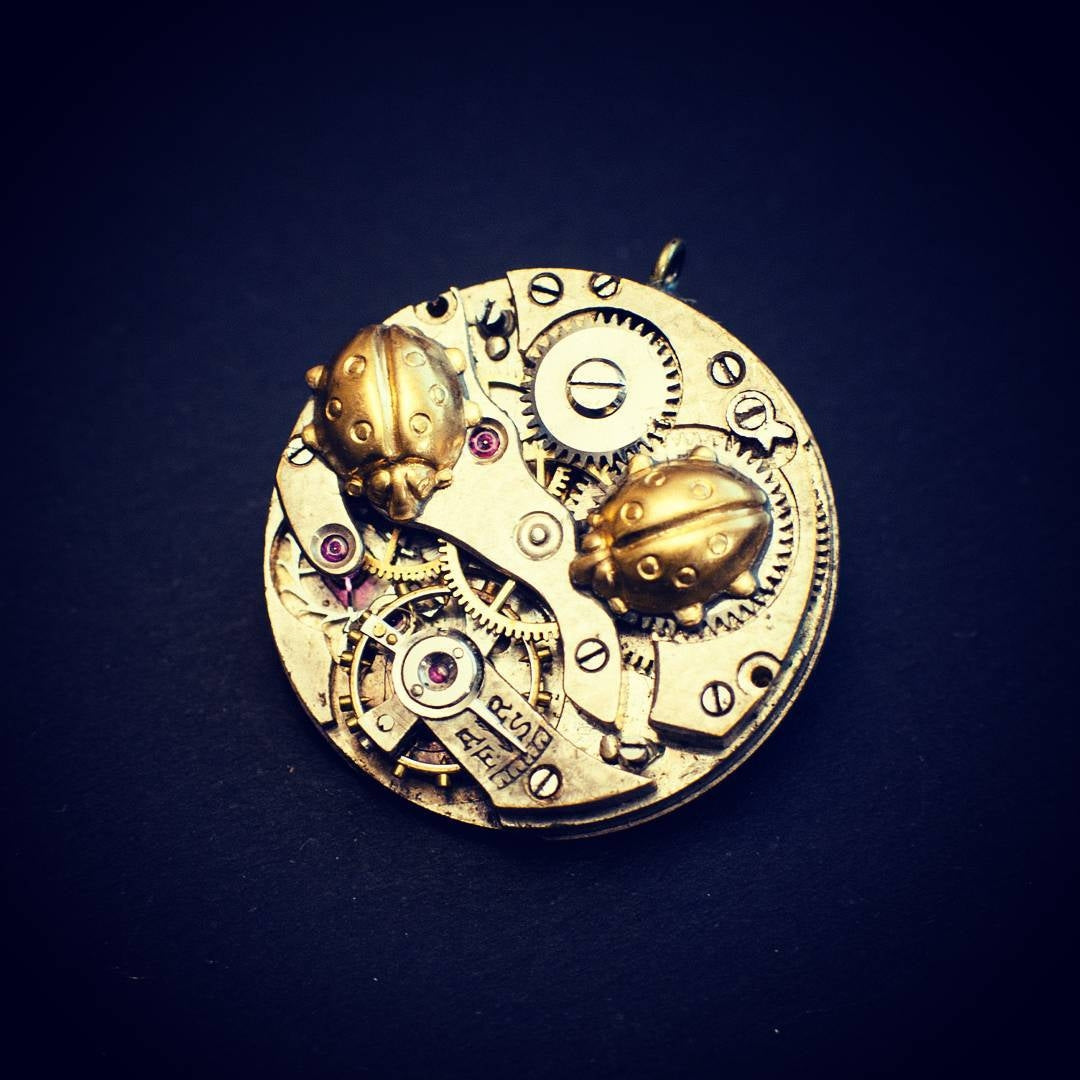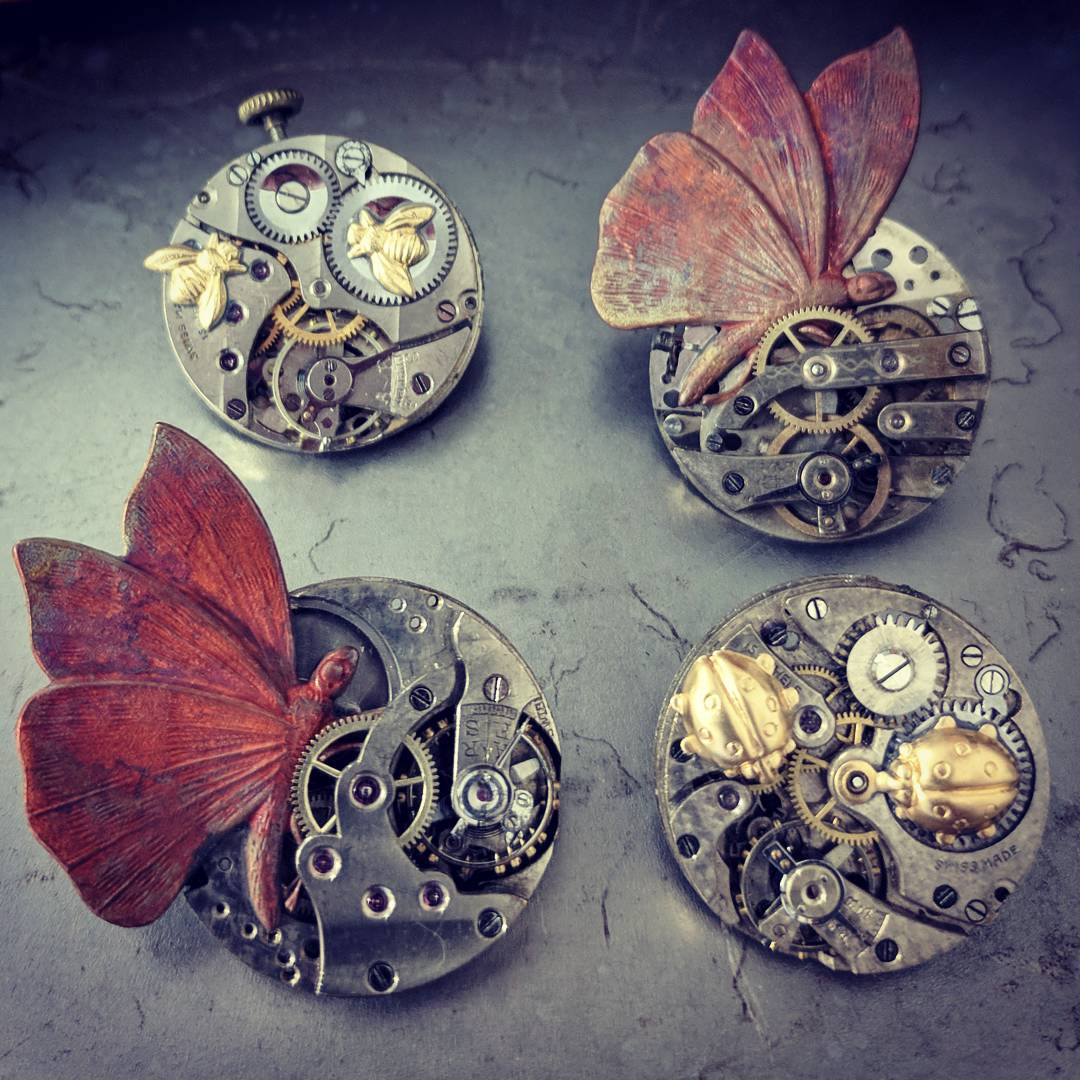 You can find reviews for other products here