Description
Gallery
Reviews
A wonderful butterfly has landed on an antique watch movement to make this little piece of wearable Steampunk art.

The butterfly wings have beautiful colouring and etched-in details. The watch movement is from the Art Deco era (c1920-1930s). I love the layering and contrast of the gears and other components within the movement which I've opened up a little to bring out the inner details.

Each brooch pin is unique as these are made from individual vintage watch movements. Each one retains the gems and gears as shown in the photos here. The watch movements I use are carefully chosen for best effect.

The brooch pin measures about 1.5 inches (38 mm) at its longest dimension by just under 1 inch (25 mm) at its shortest.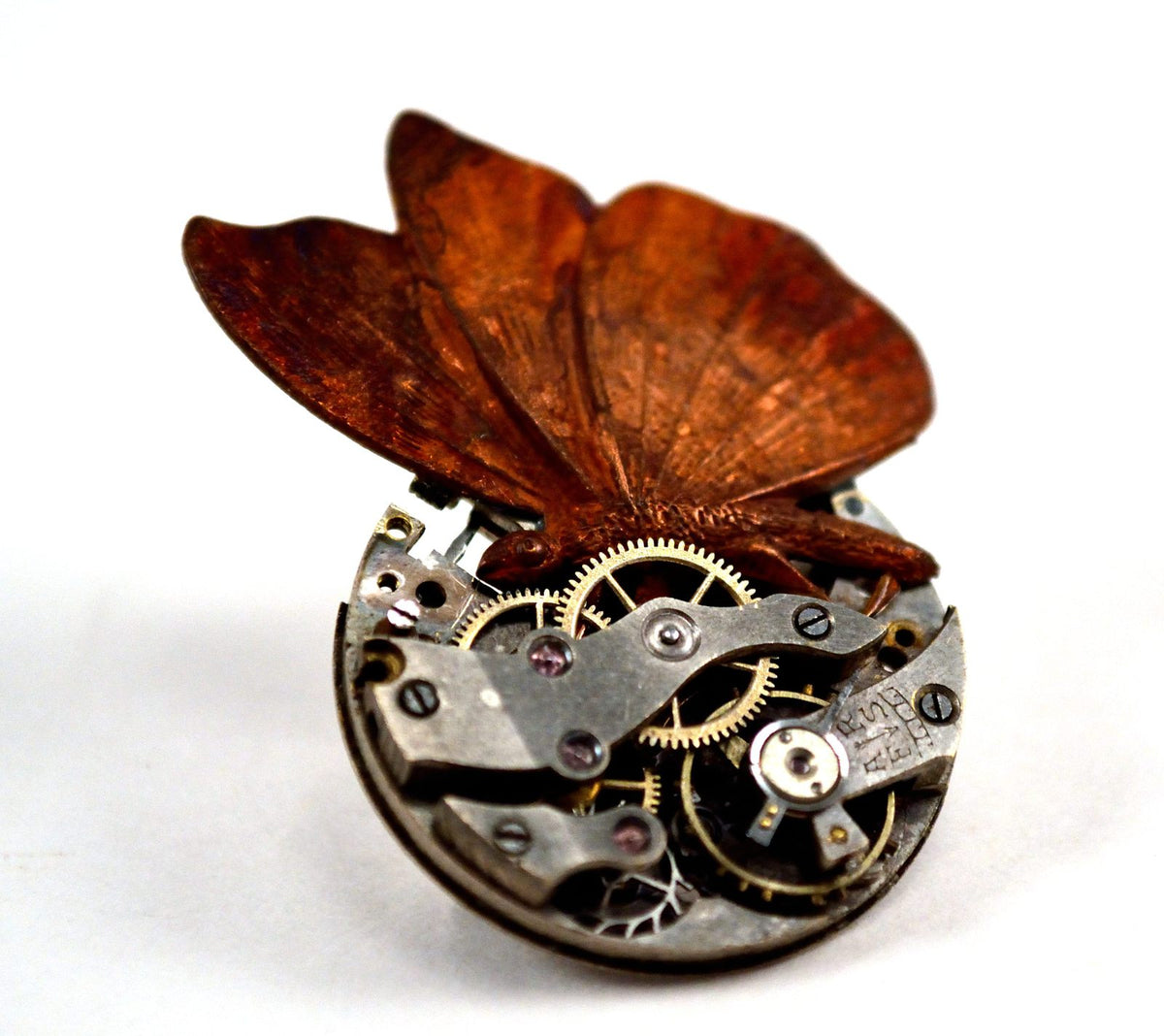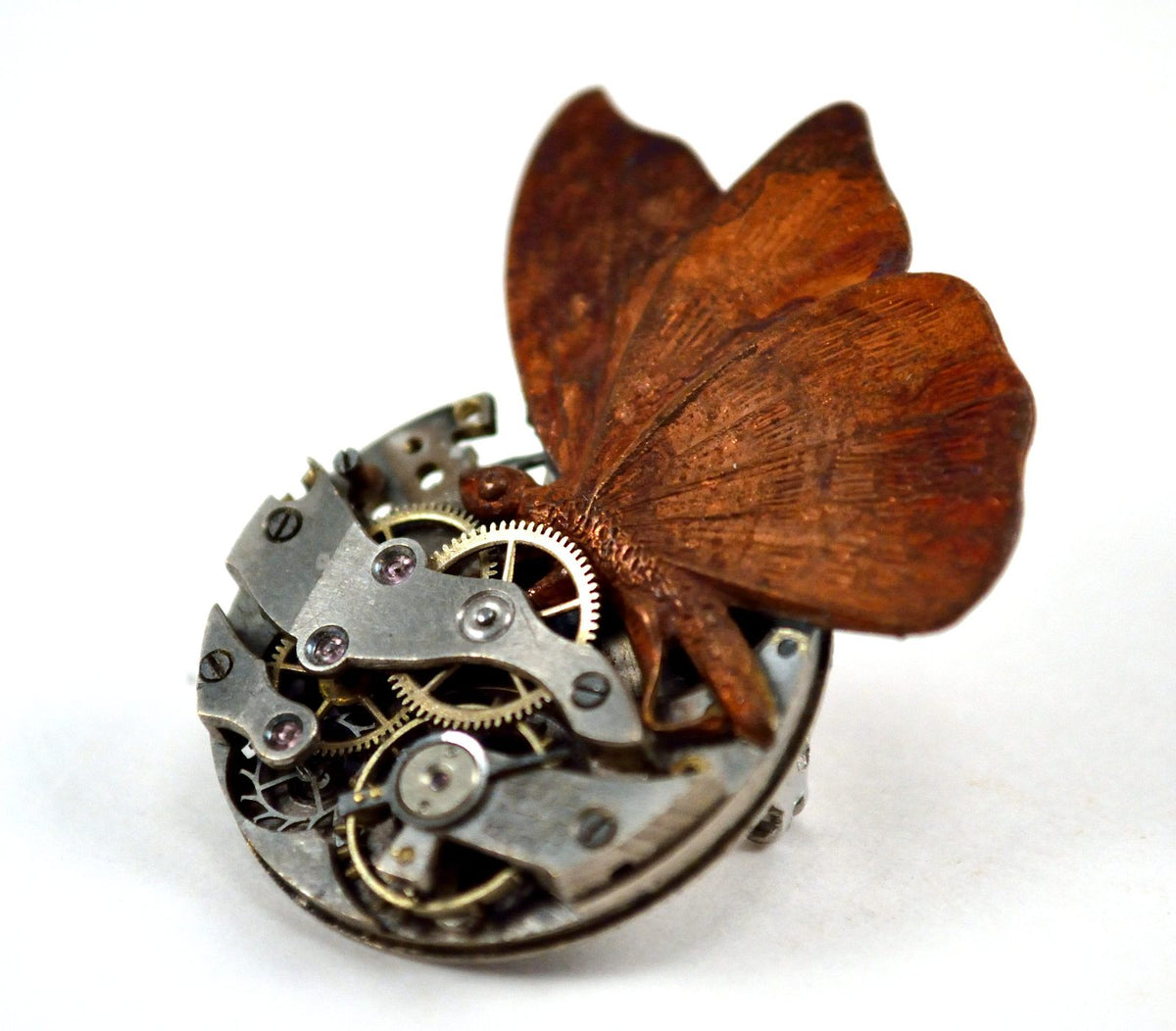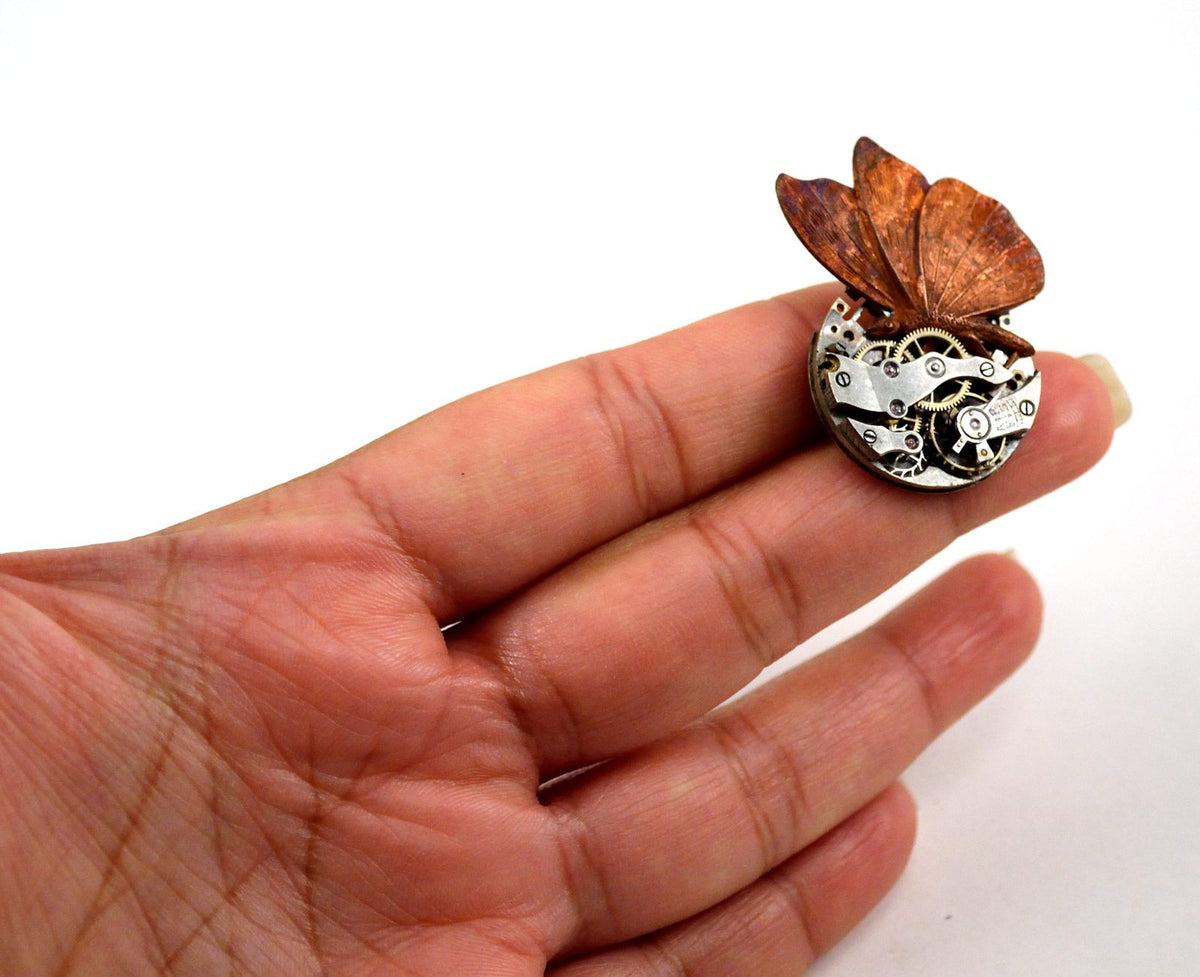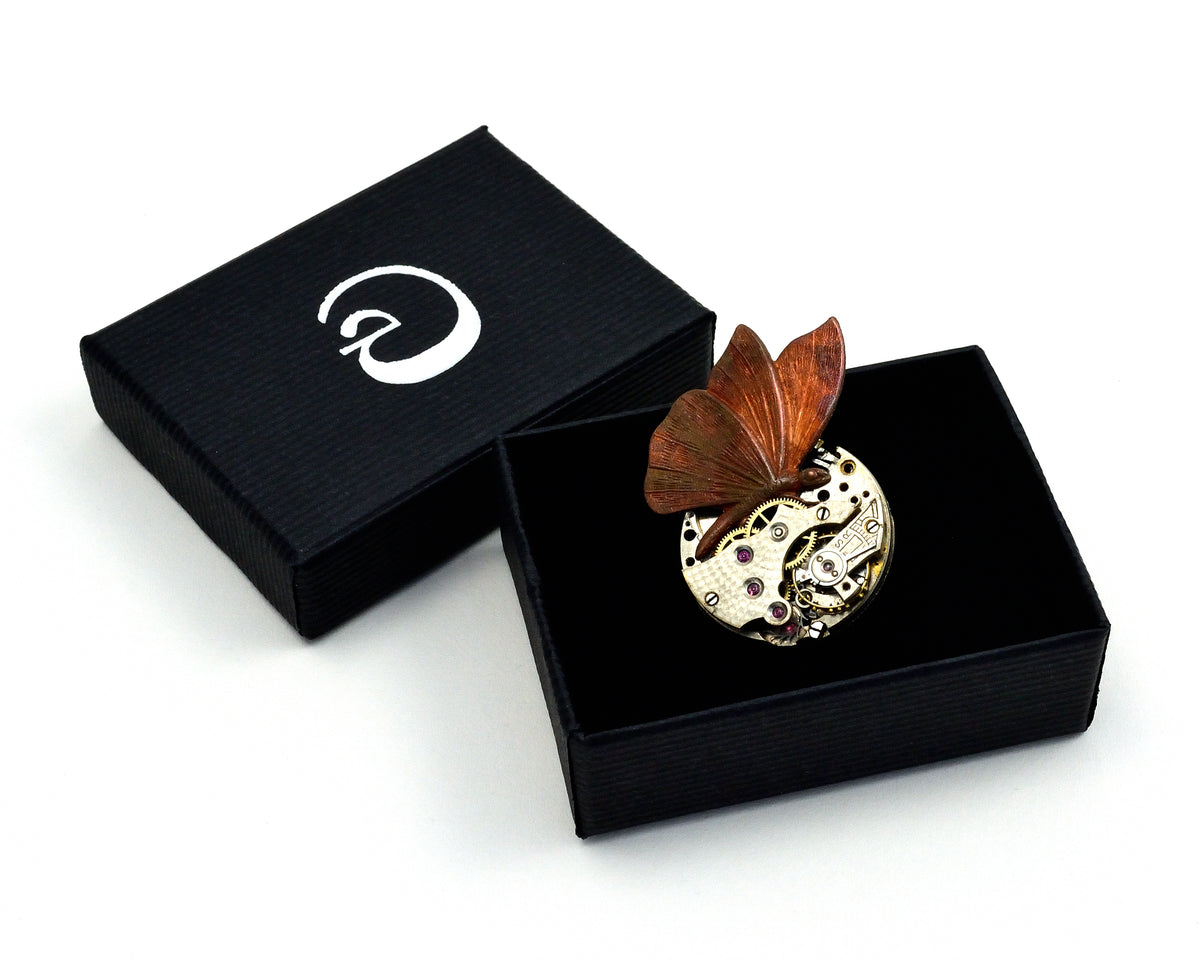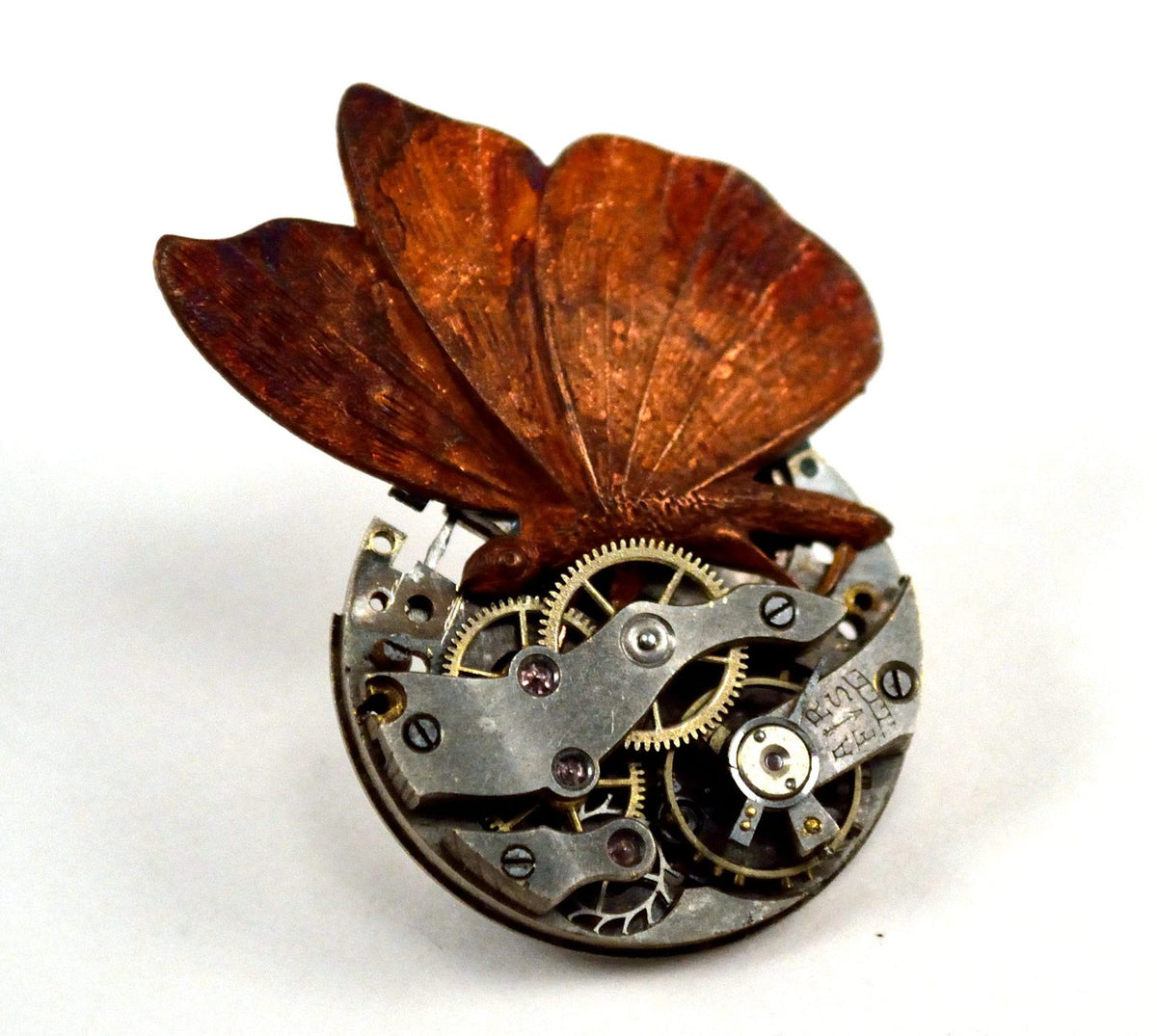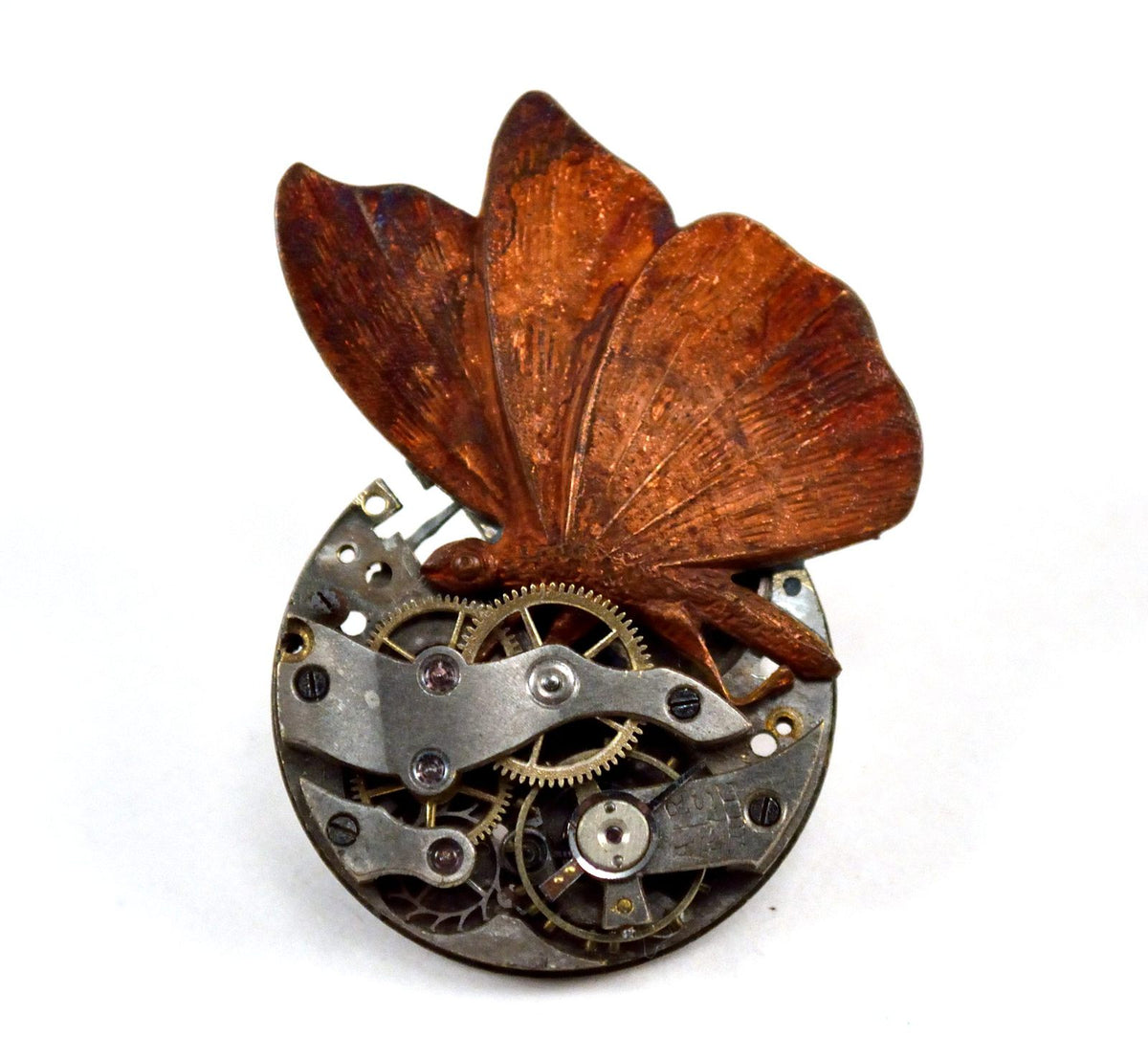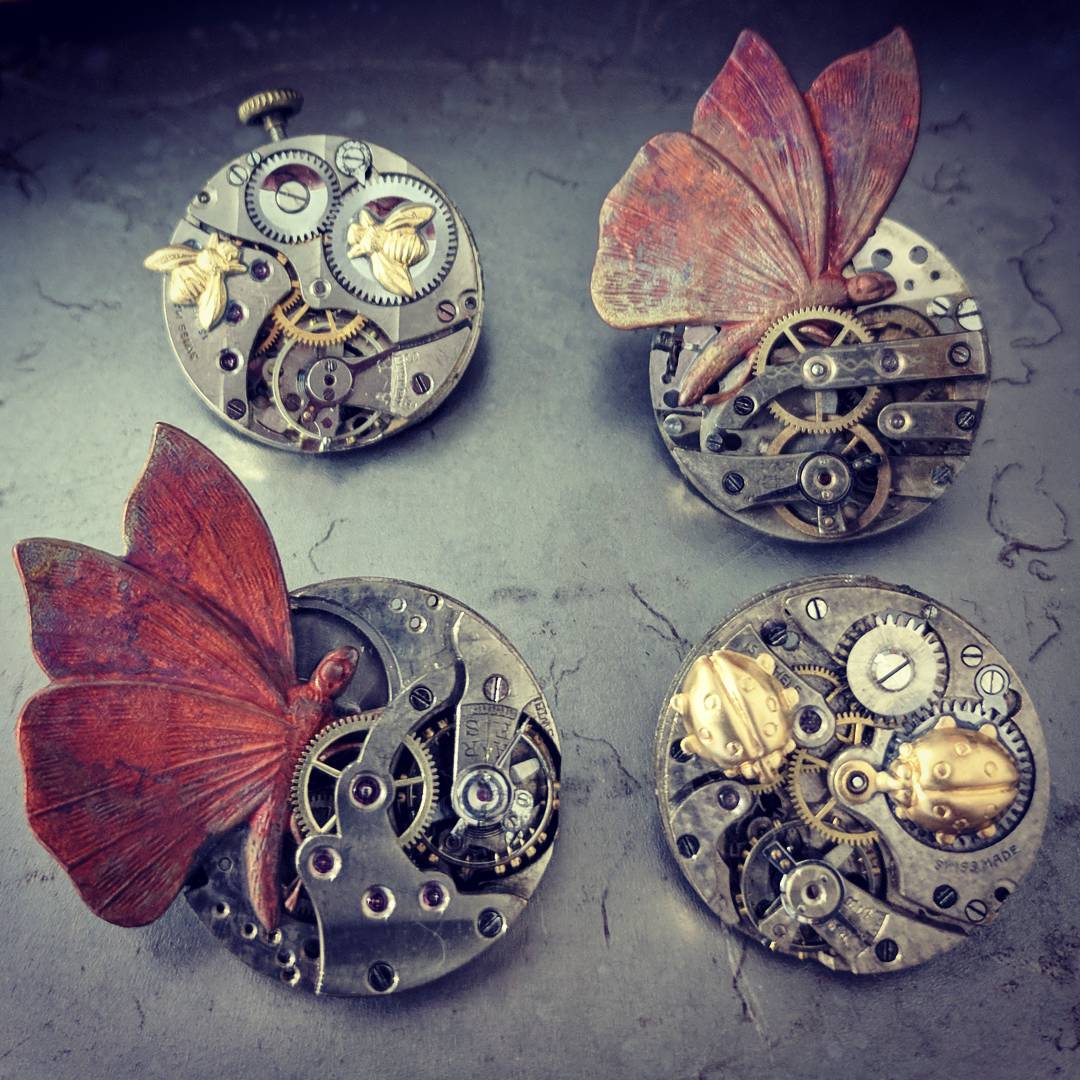 You can find reviews for other products here