Description
Gallery
Reviews
A golden, jewelled, vintage watch movement makes the perfect little clockwork belly for this little Steampunk bee. The watch movements are upcycled and non-ticking.

I've called him 'Eric the half-a-bee'.

The bee pin measures 29mm (1.1 inch) in length and is finished with a gold plated brooch back.

The bee you will receive will be very similar to that in the photos but each one is unique as the watch movement 'belly' is an individual vintage watch movement. Yours will be just as wonderful or more so!

Eric is also available as a necklace.

Arrives boxed. If you love bees, you will love our bee-related gifts! Check out the full shop!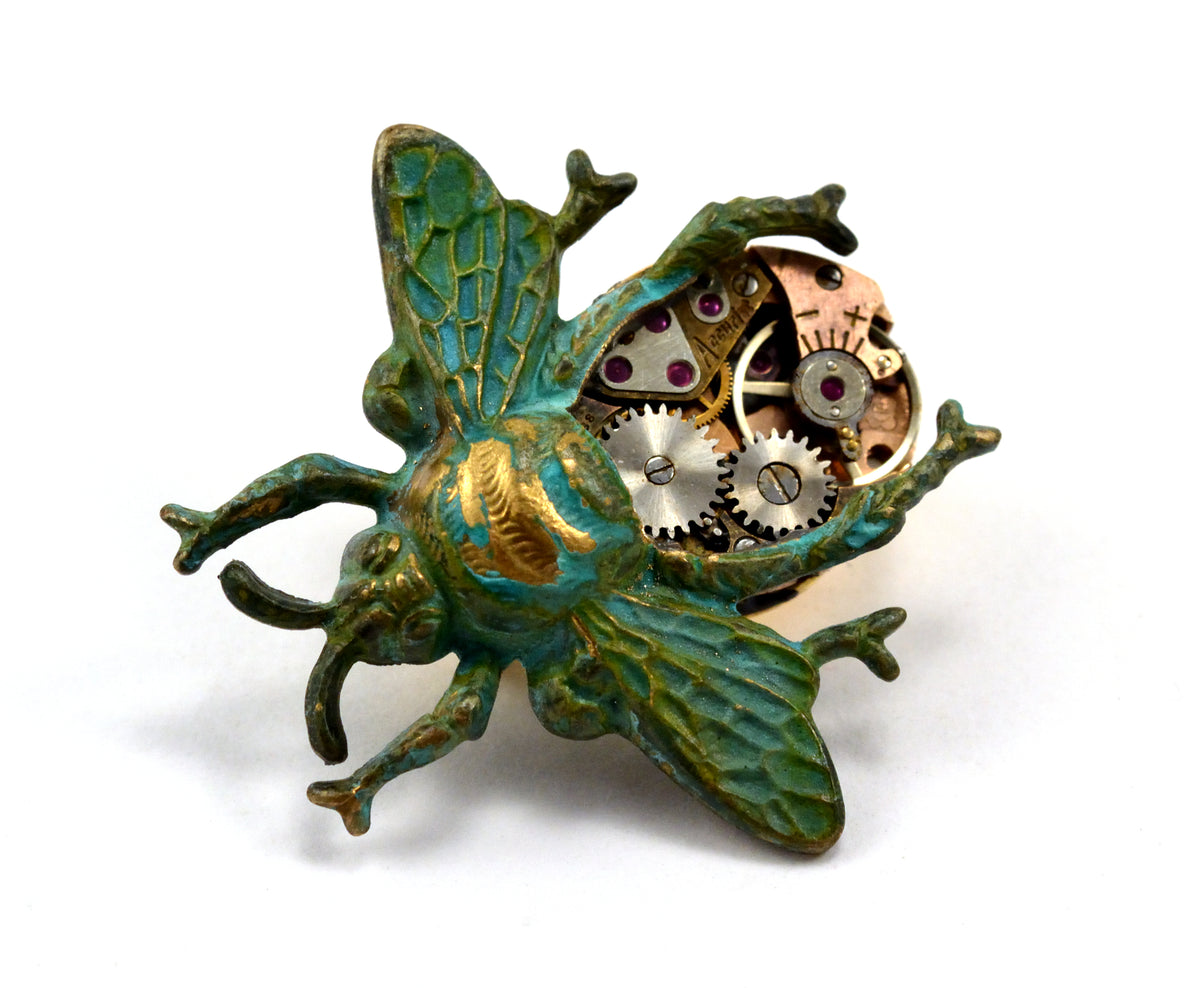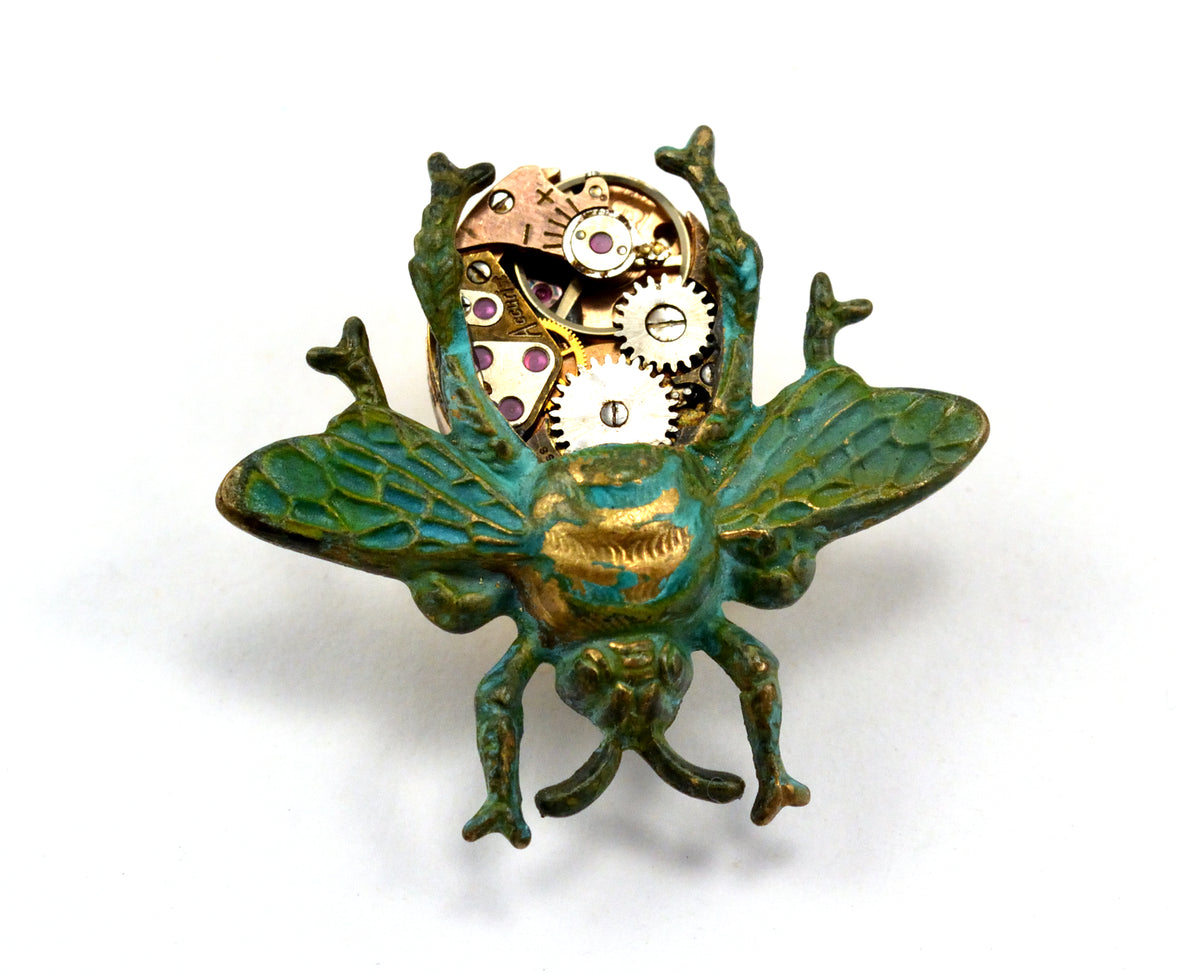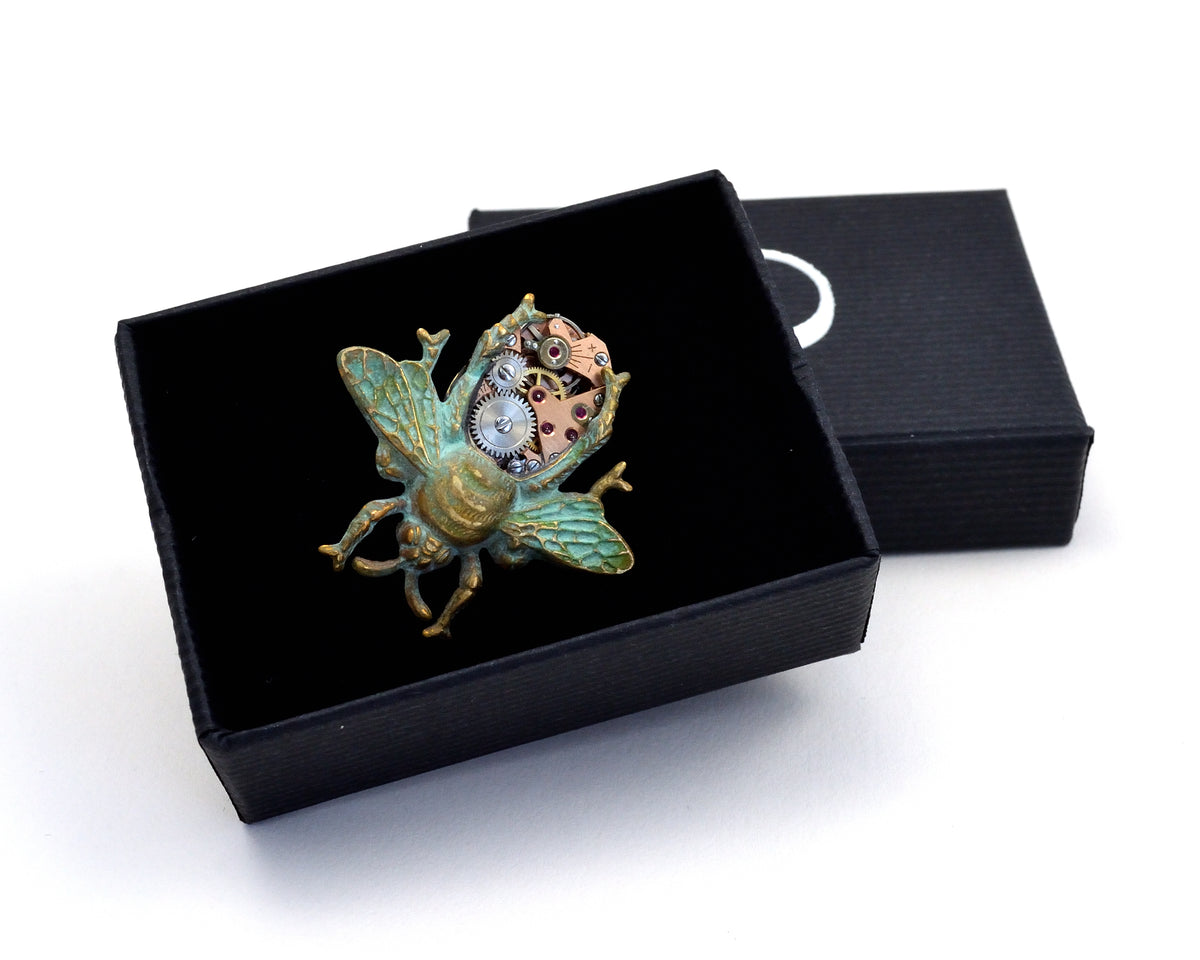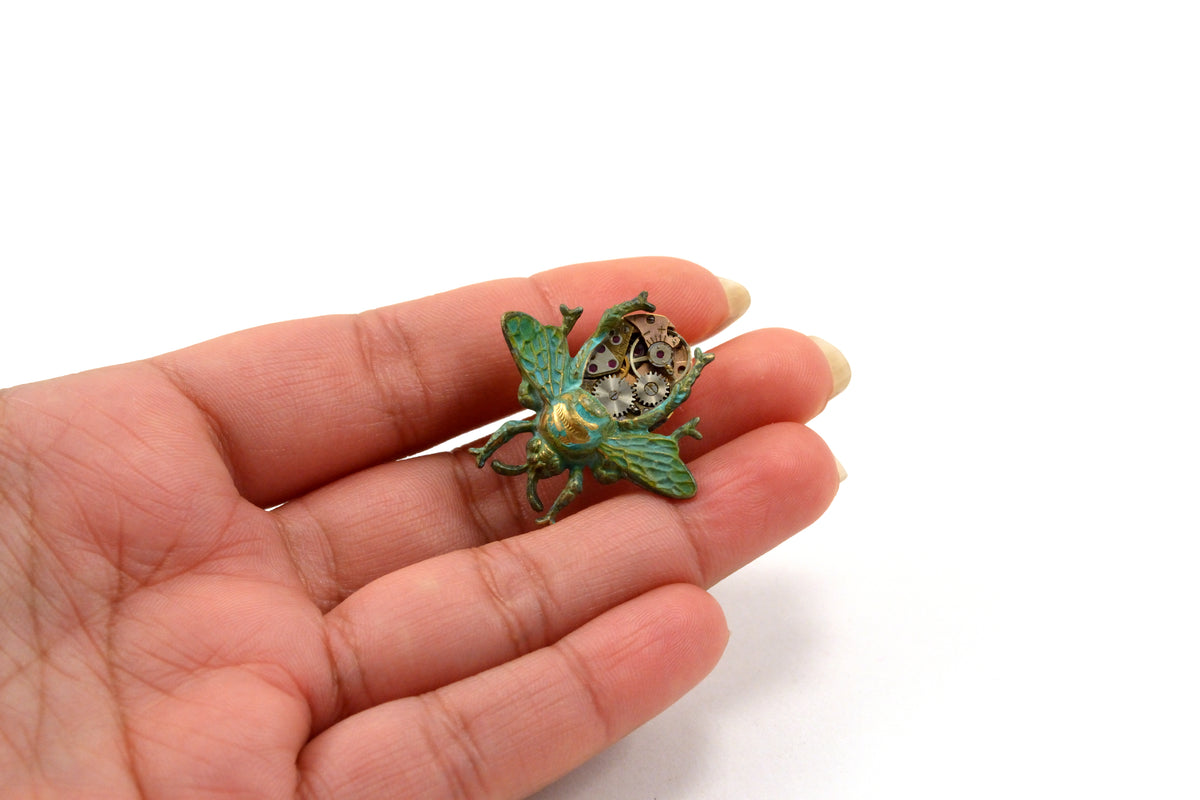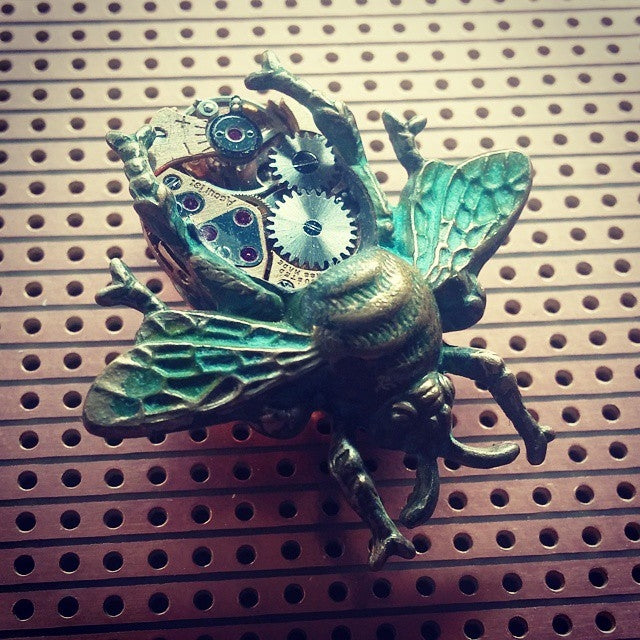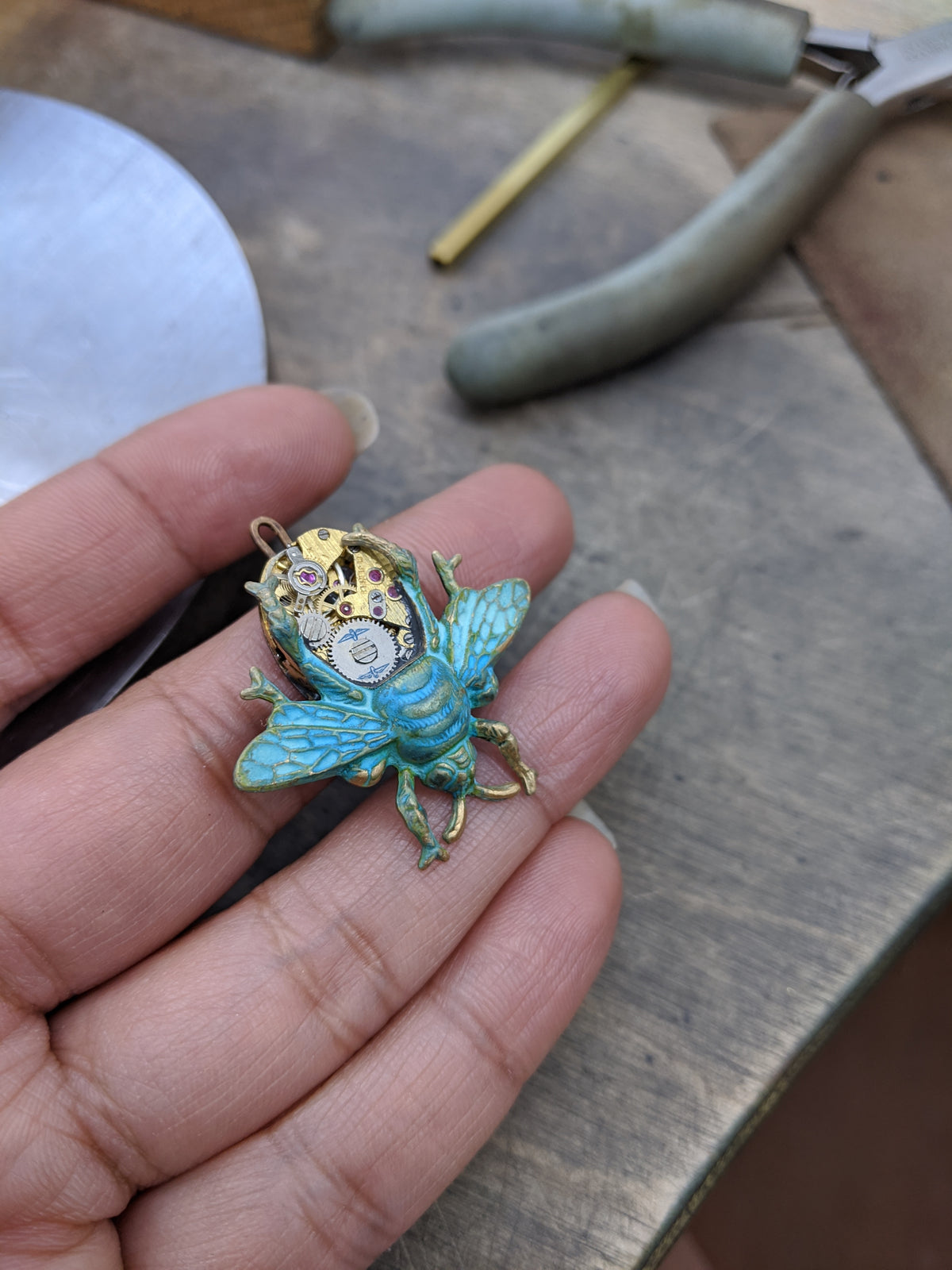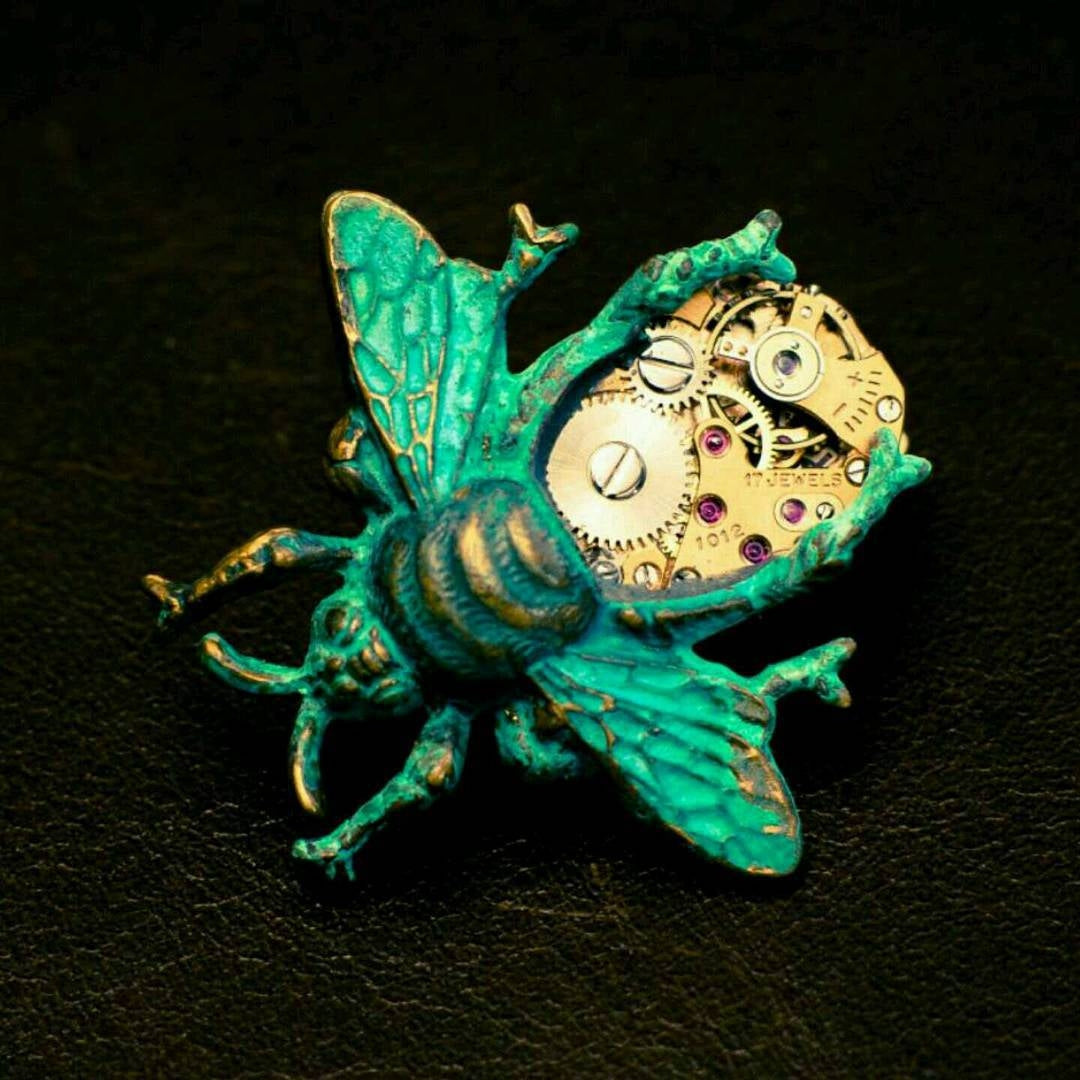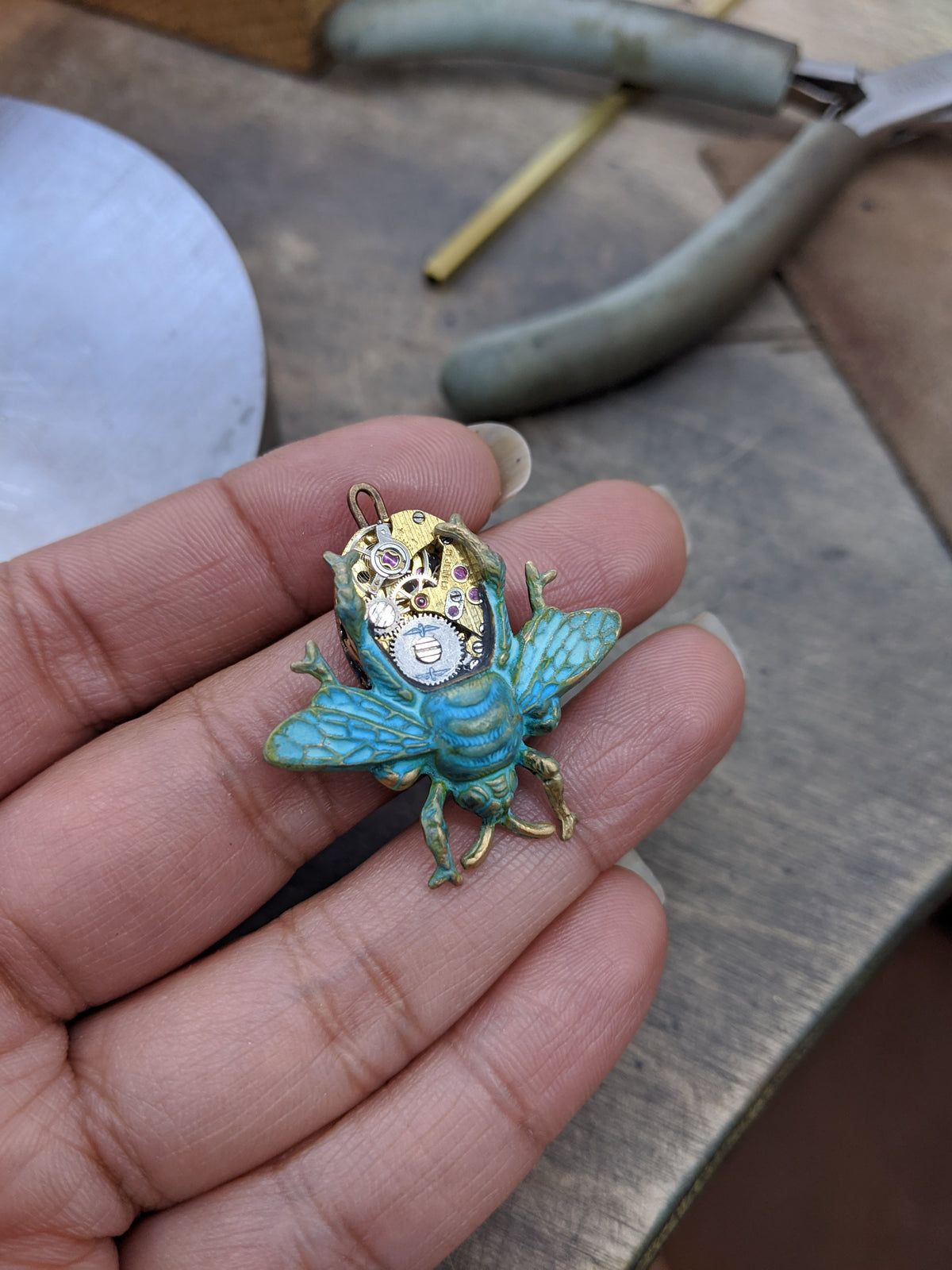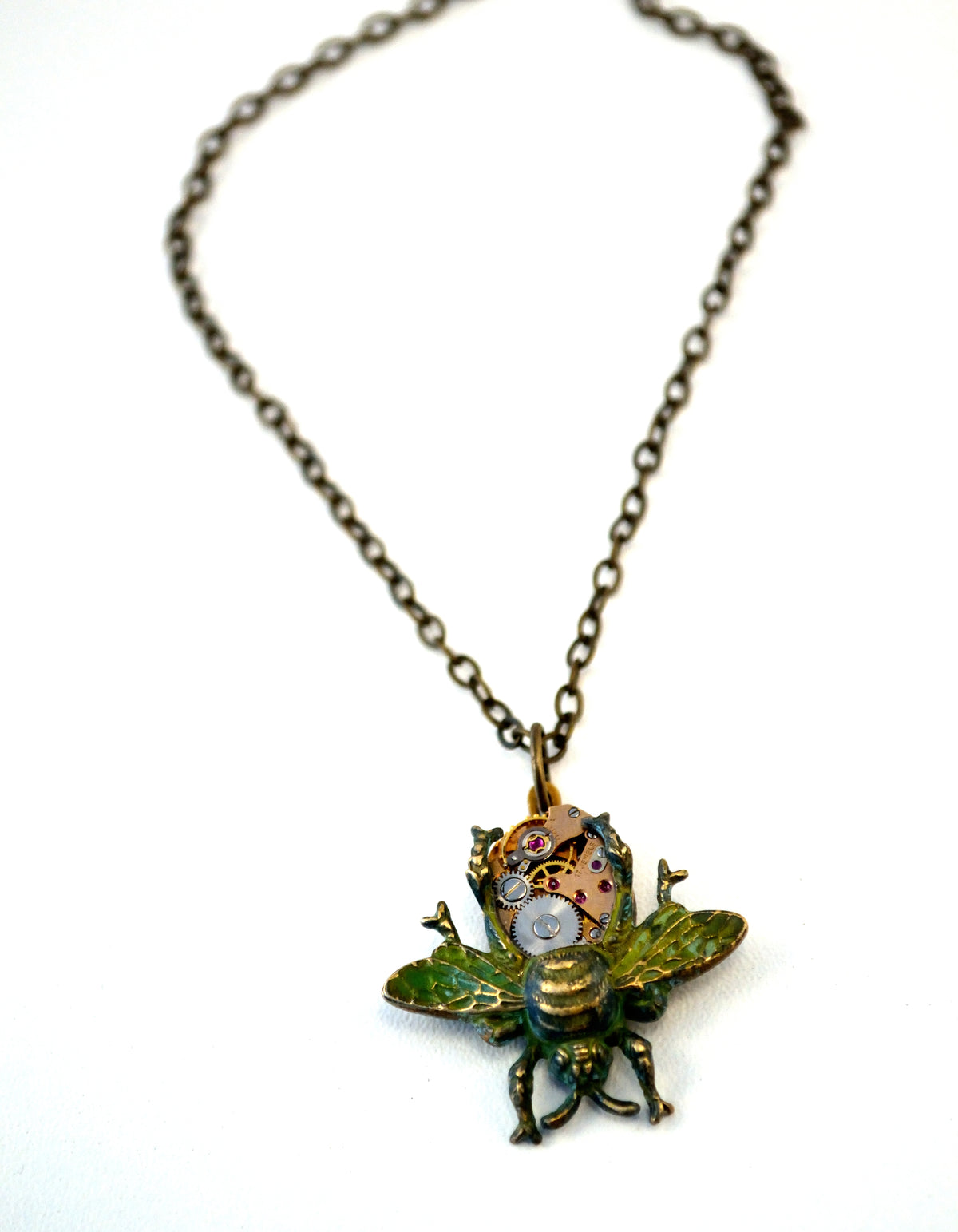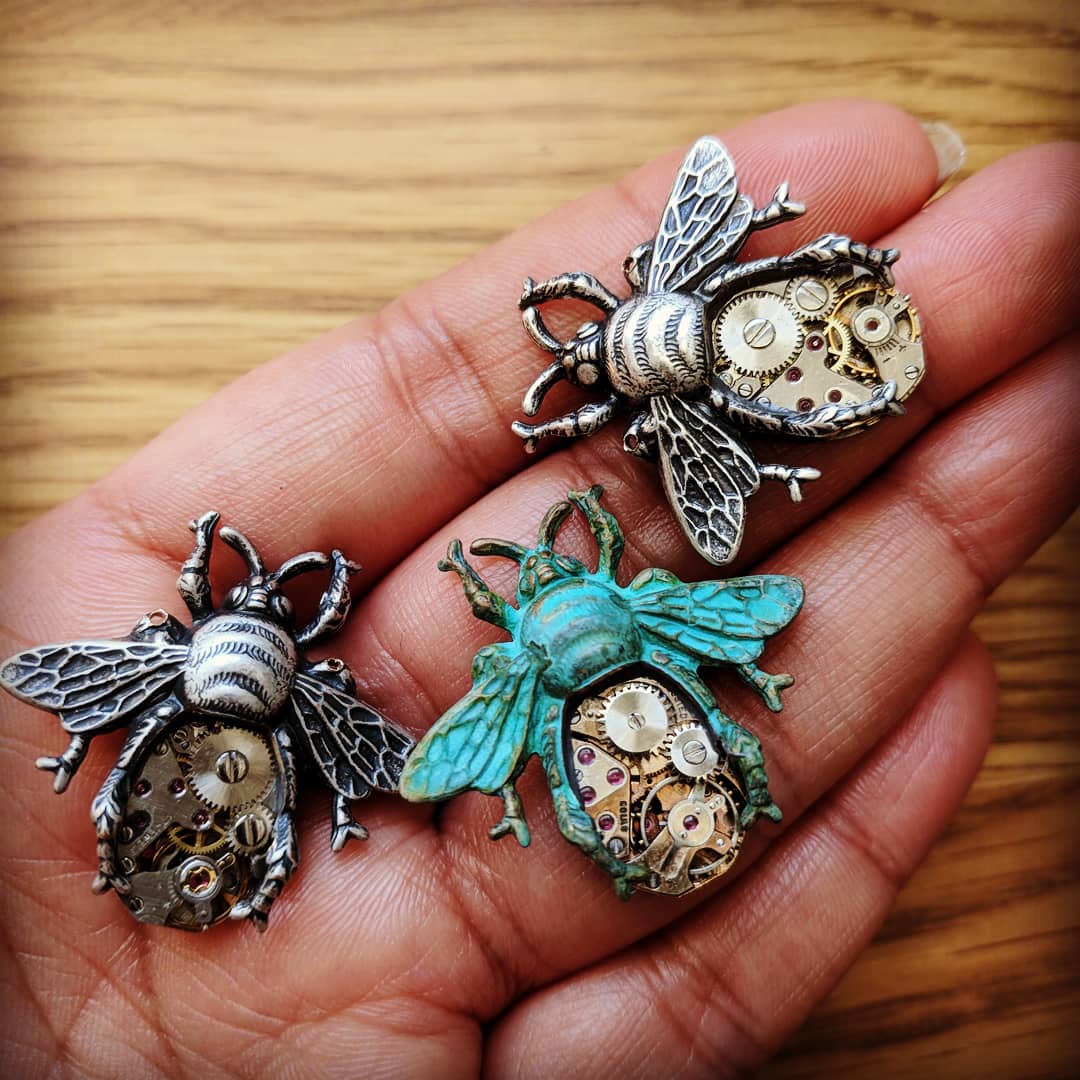 You can find reviews for other products here