Description
Gallery
Reviews
The "Bee" on Time Brooch...

Perfect for reminding someone to always be on time, or simply for a Busy Bee.

A beautifully detailed golden bee has landed on a beautiful jewelled old watch movement. I love the contrast between the gold of the bee and gears with the brushed steel of the movement.

Each brooch will be unique as they are made from individual watch movements. For this piece, I always use rare rectangular Art Deco watch movements similar to the photographed example. Yours will be very similar to the photographed brooch pin shown, but not identical. Each one is a unique original.

Arrives boxed.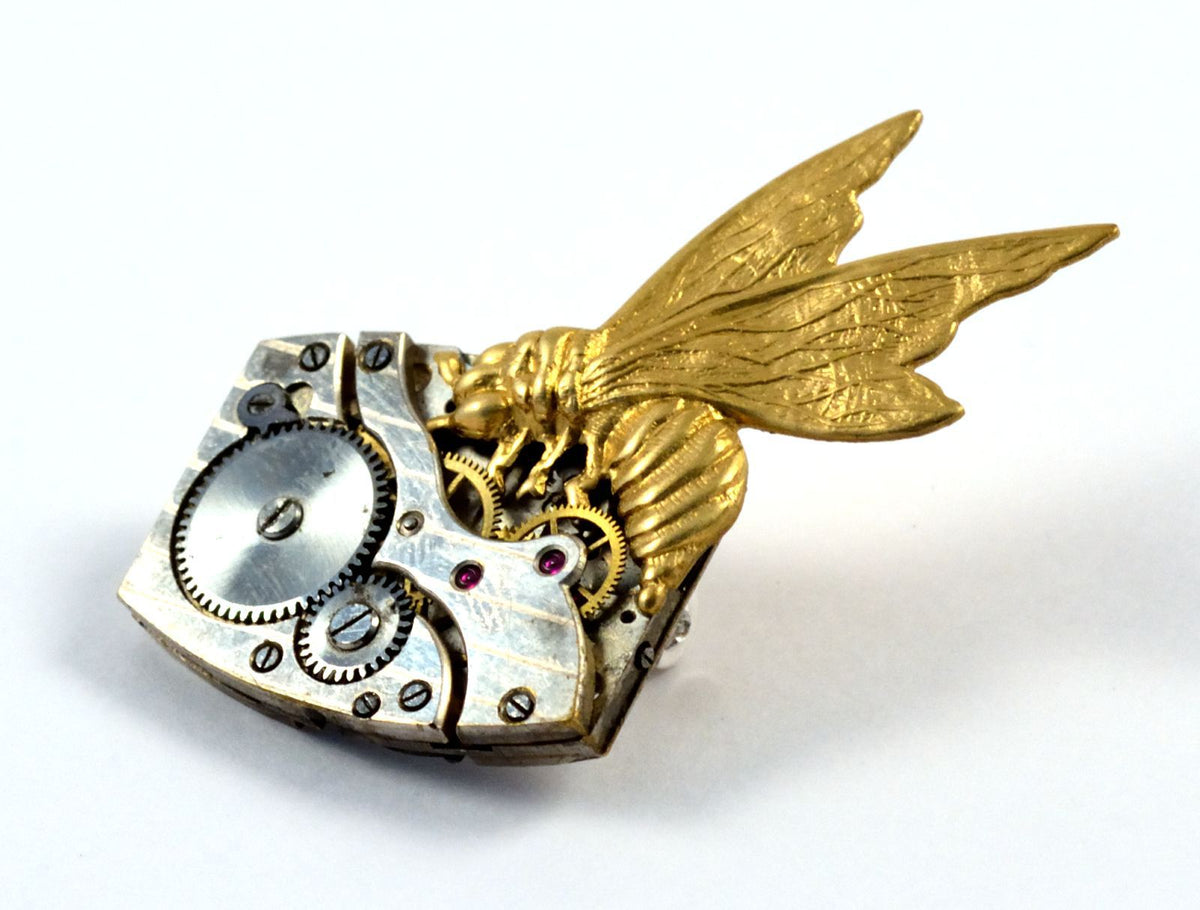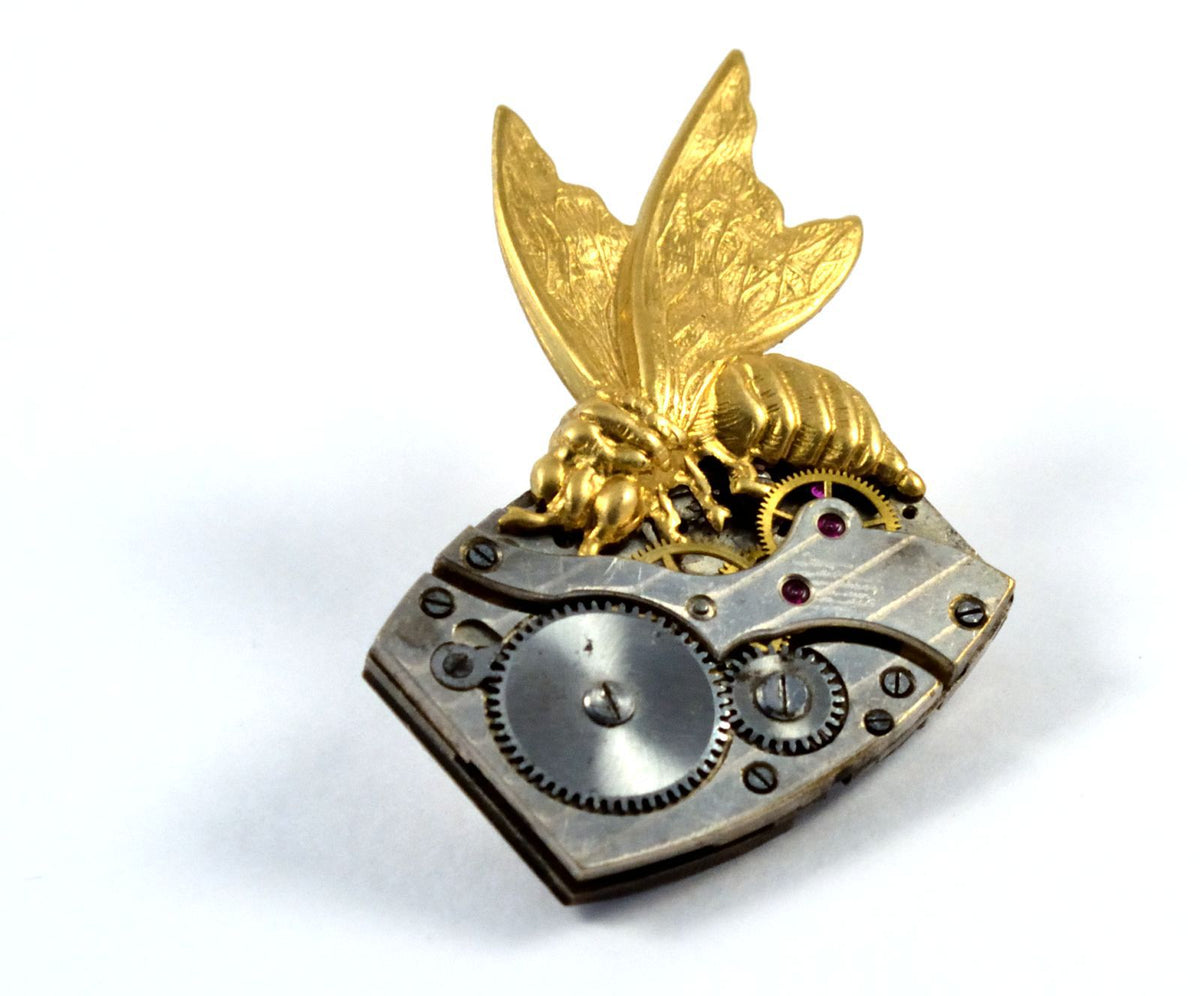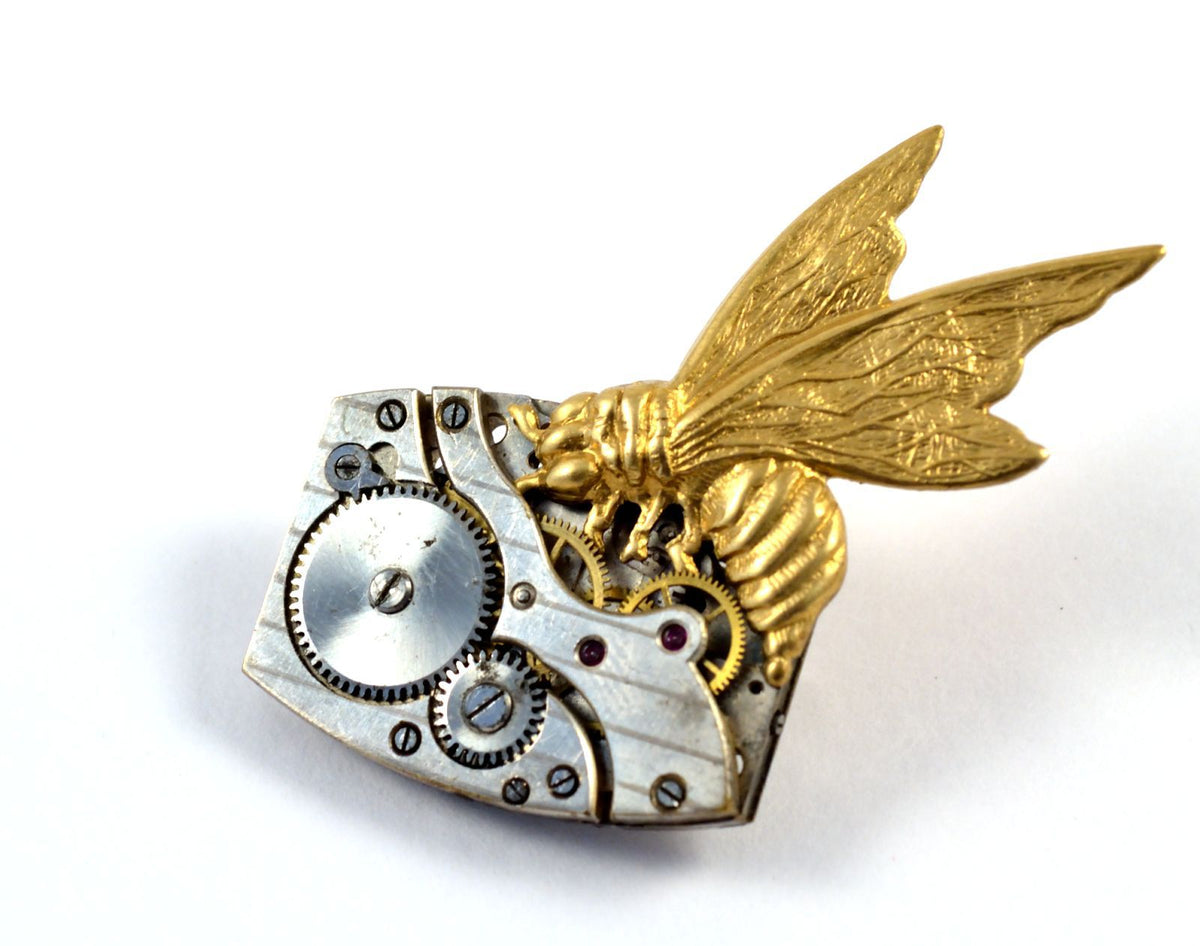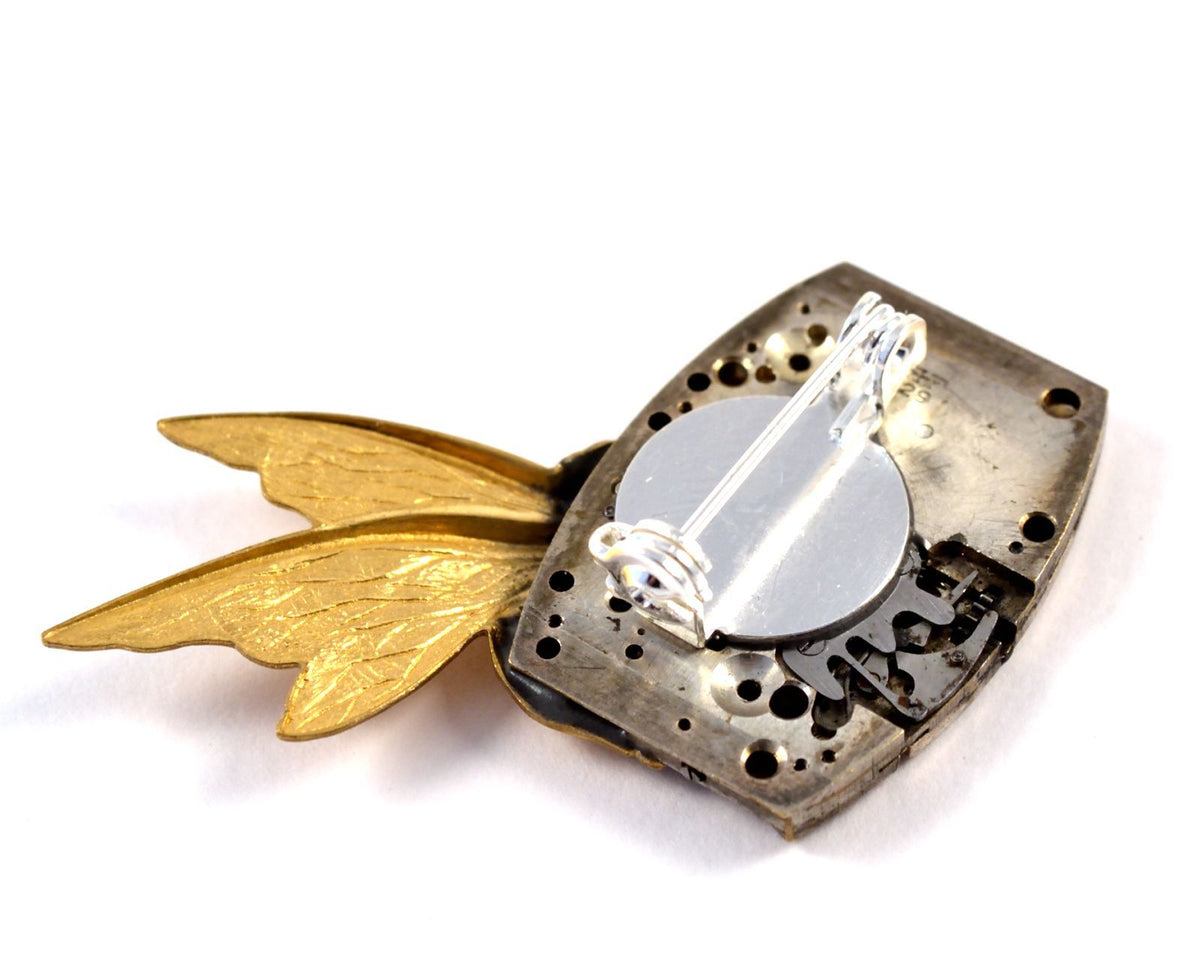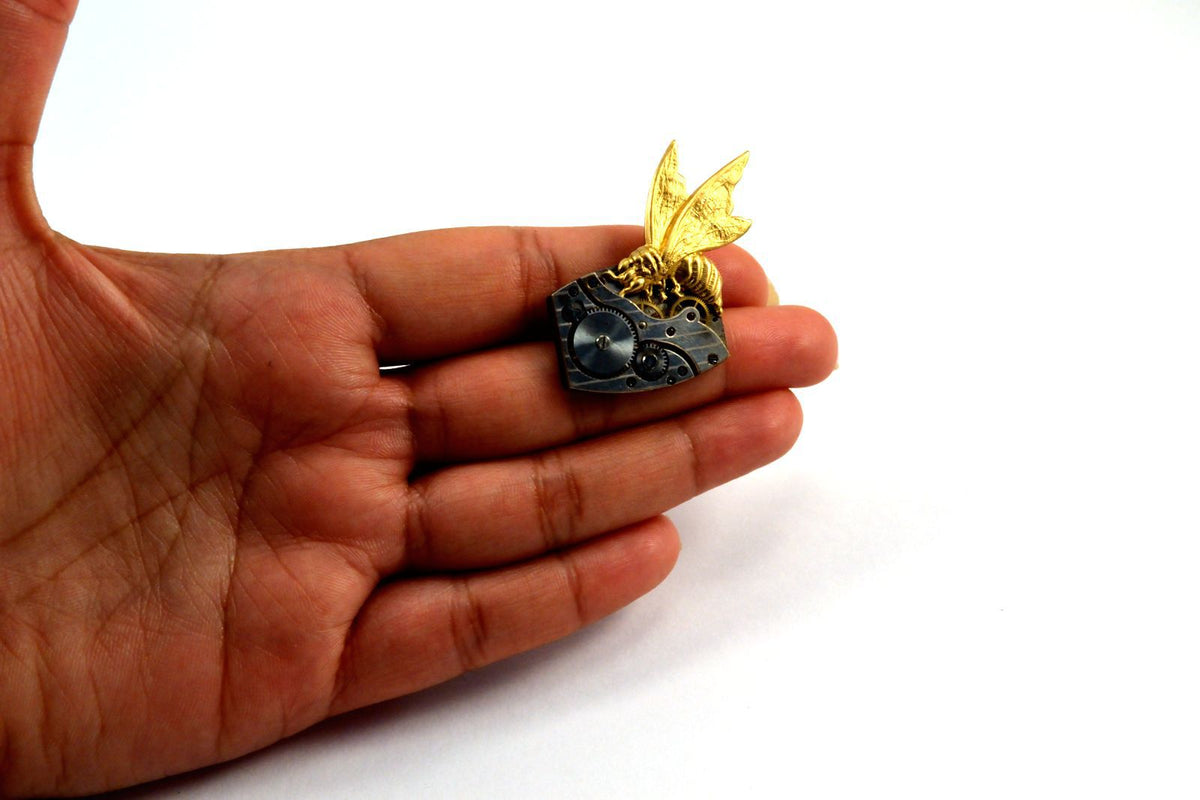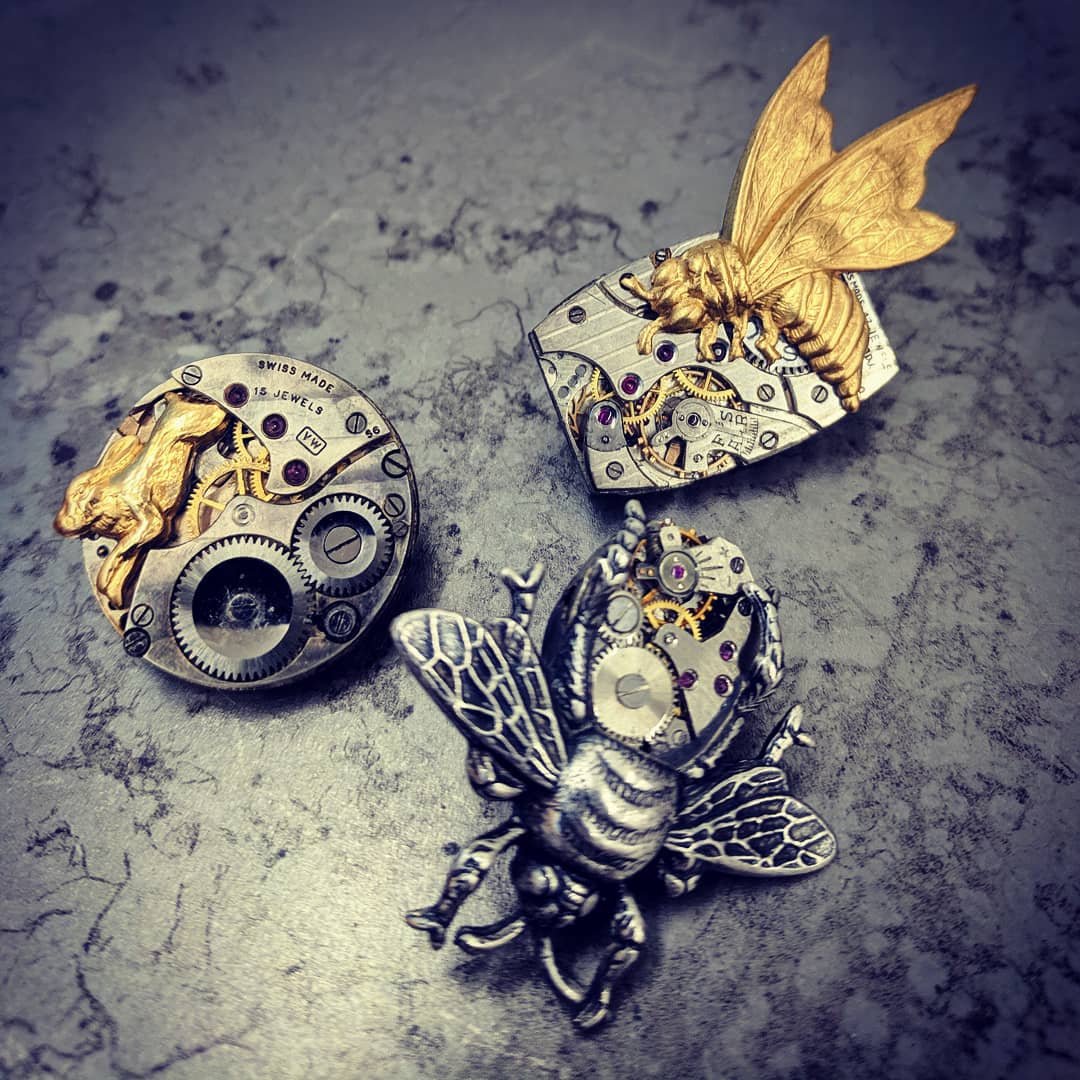 You can find reviews for other products here