Description
Gallery
Reviews
Do Frogs Eat Bees?

That's what this hungry frog appears to be wondering as he's just about to lap up the bee he's caught on his tongue.

And apparently they do - though not if they can help it because bees sting!

Quirky, dangly & fun brooch pin measuring roughly 3 x 1 inch. Arrives boxed.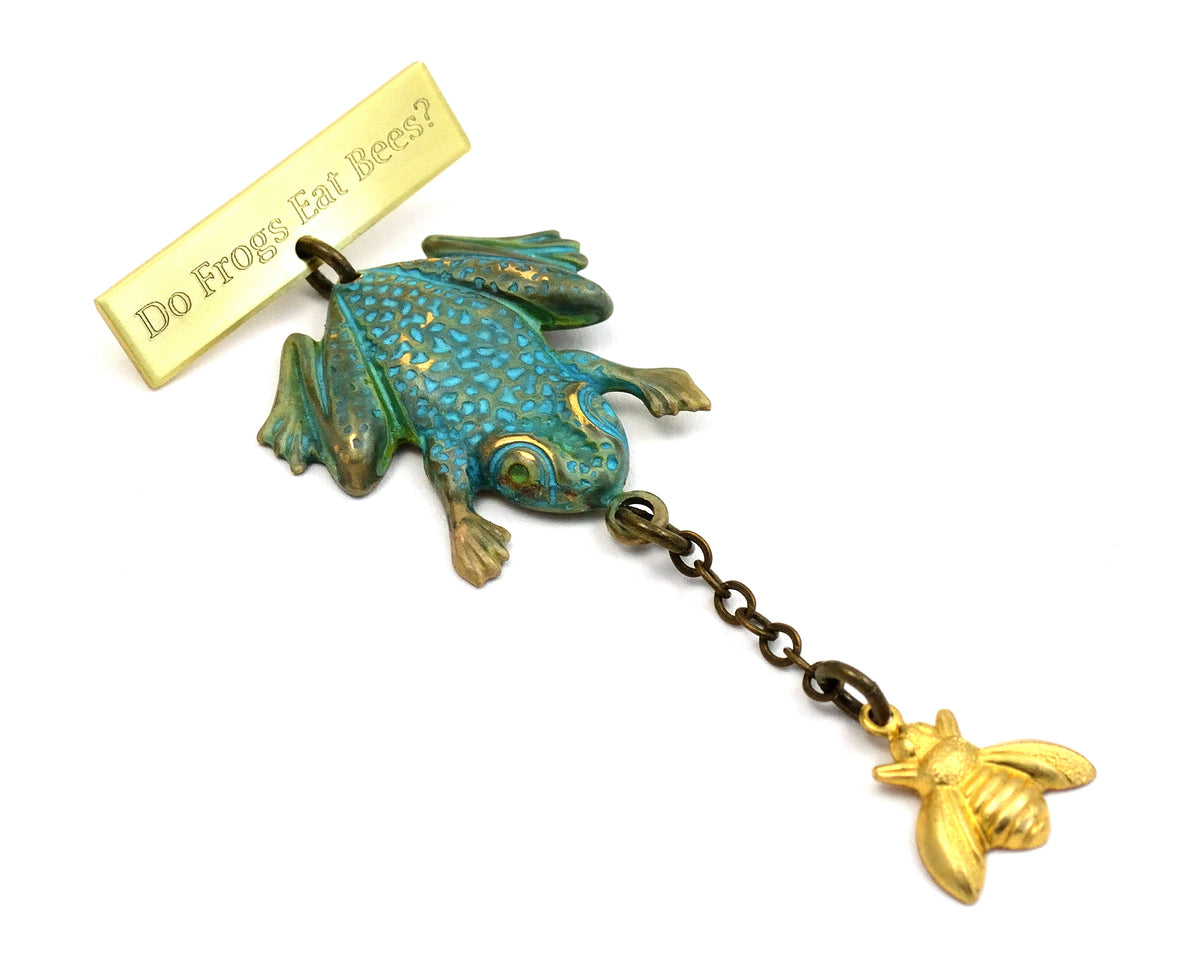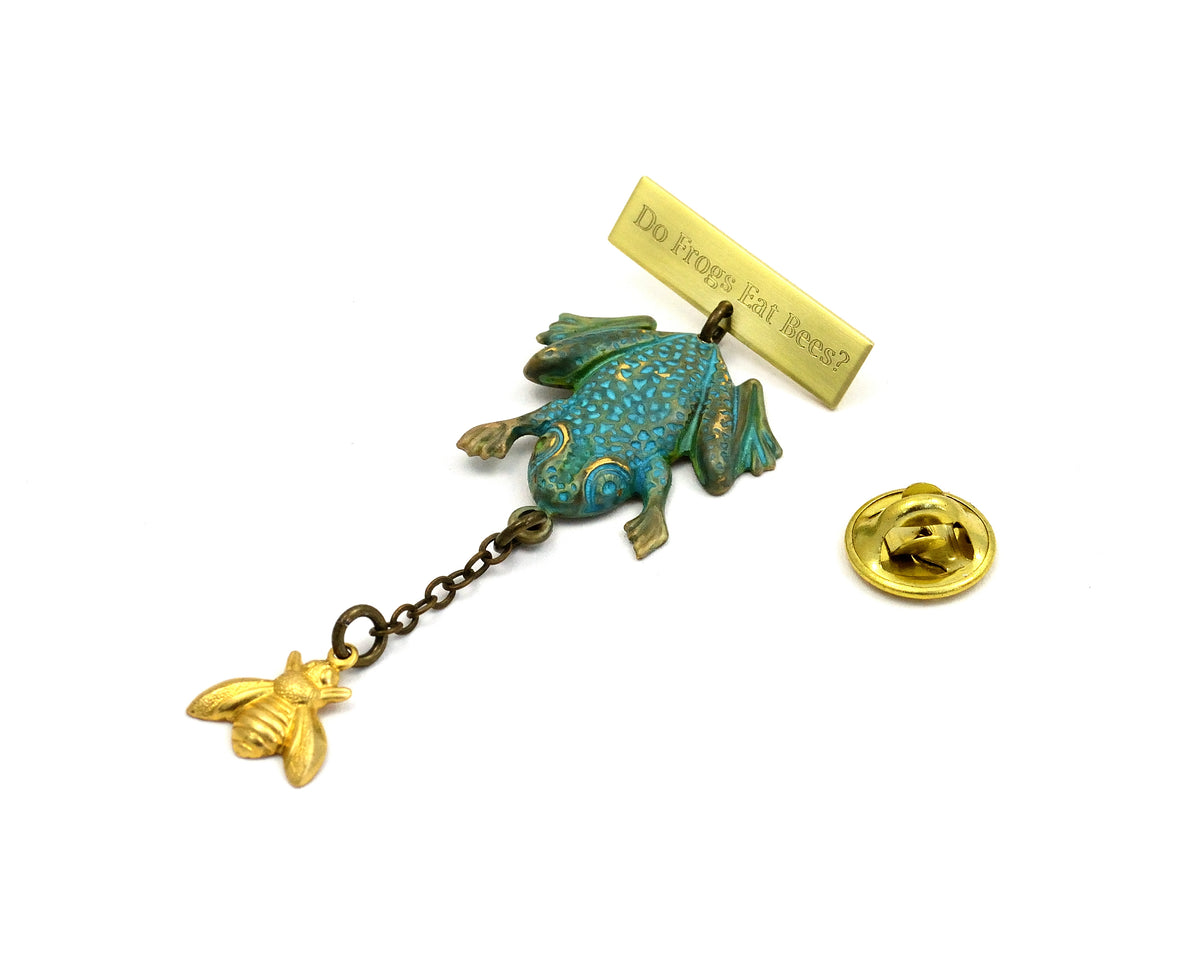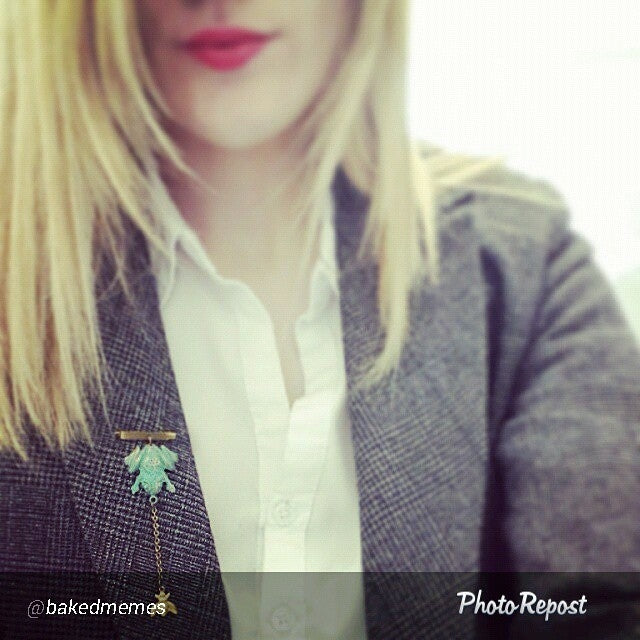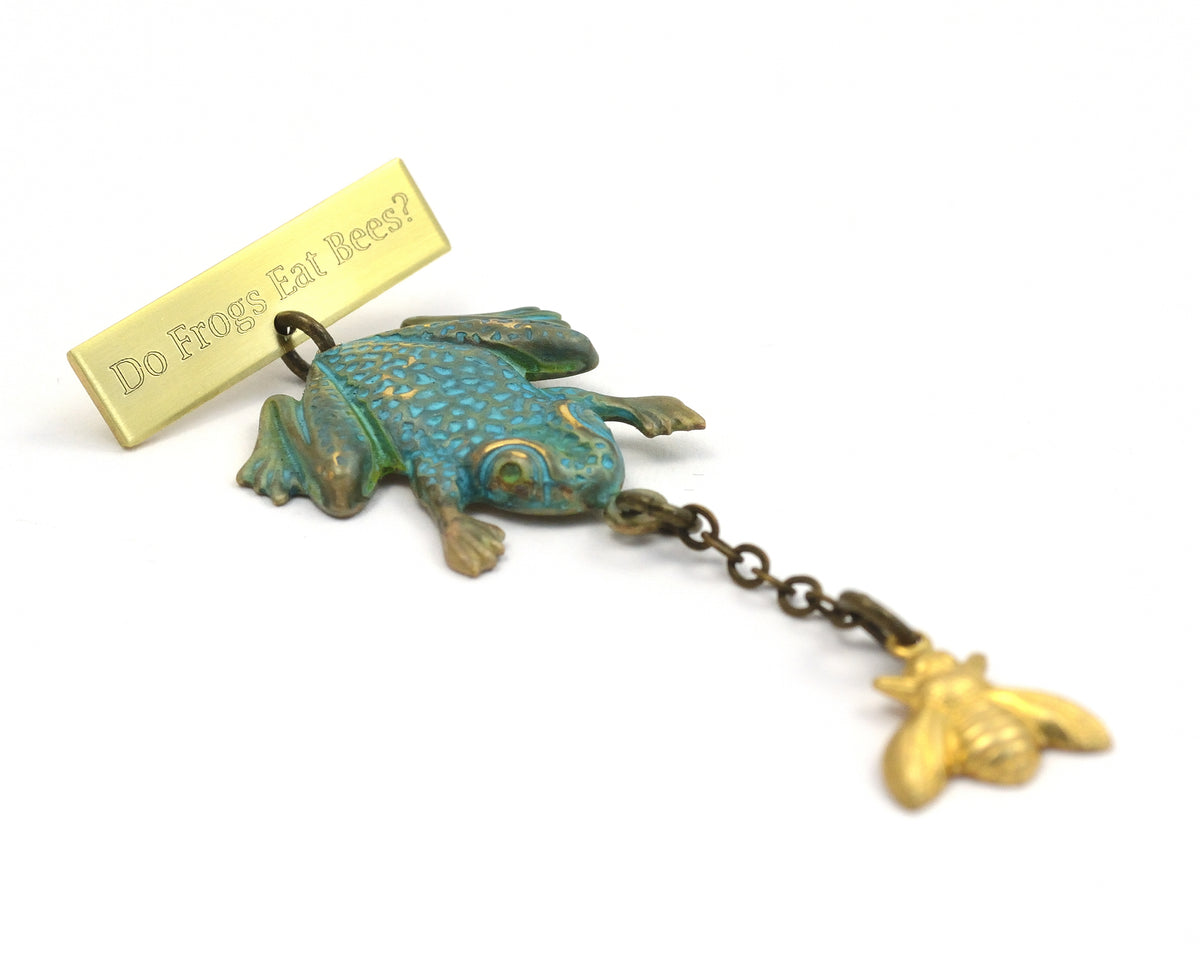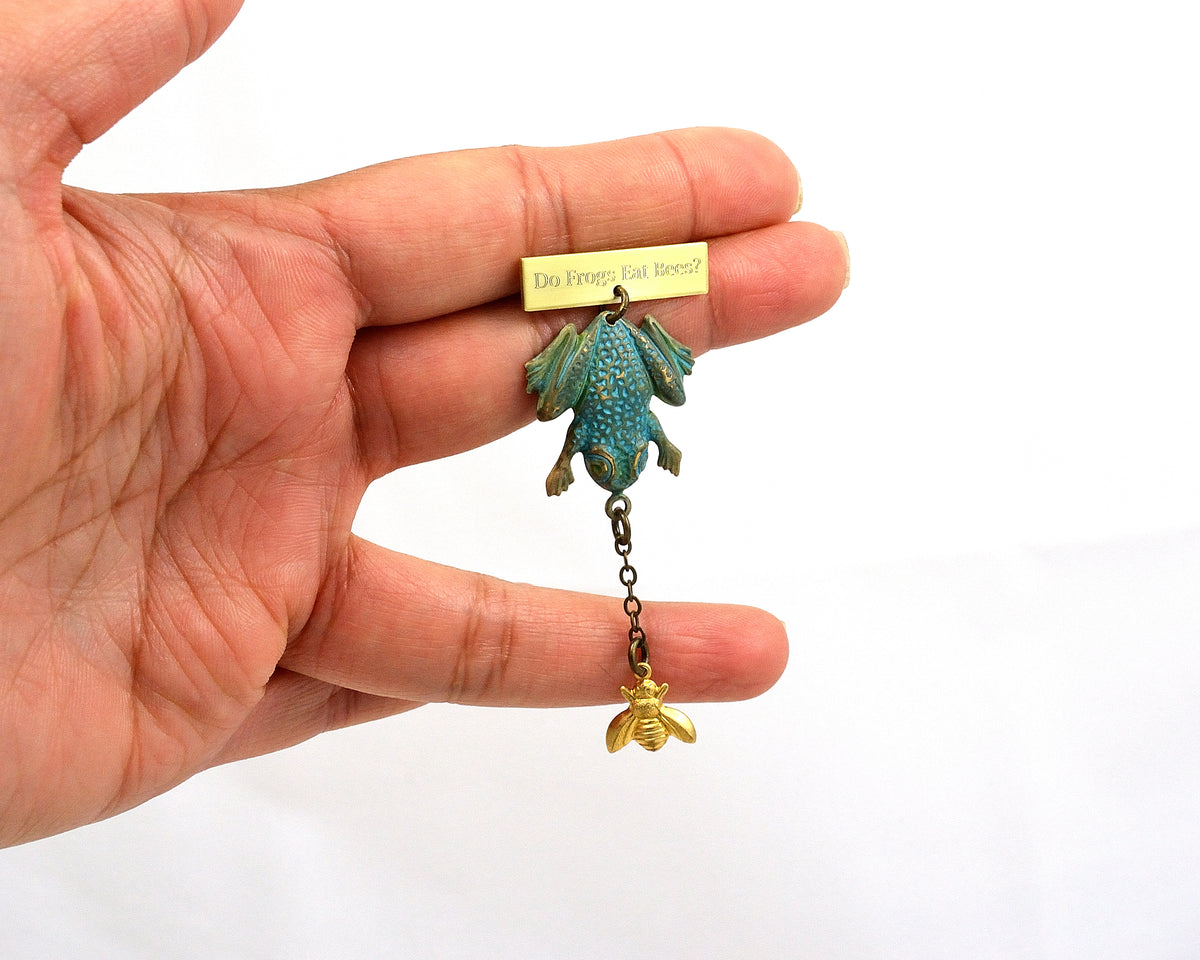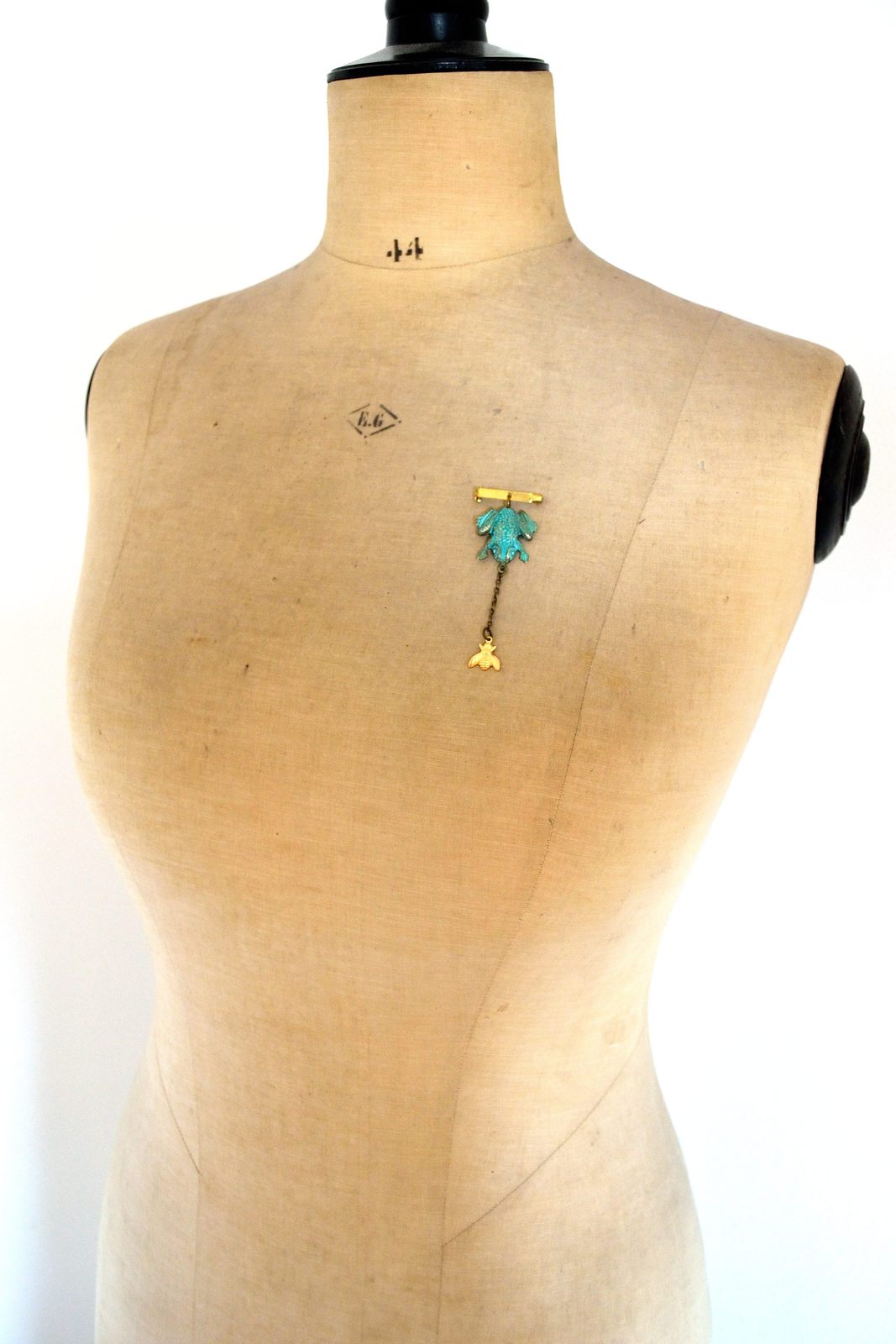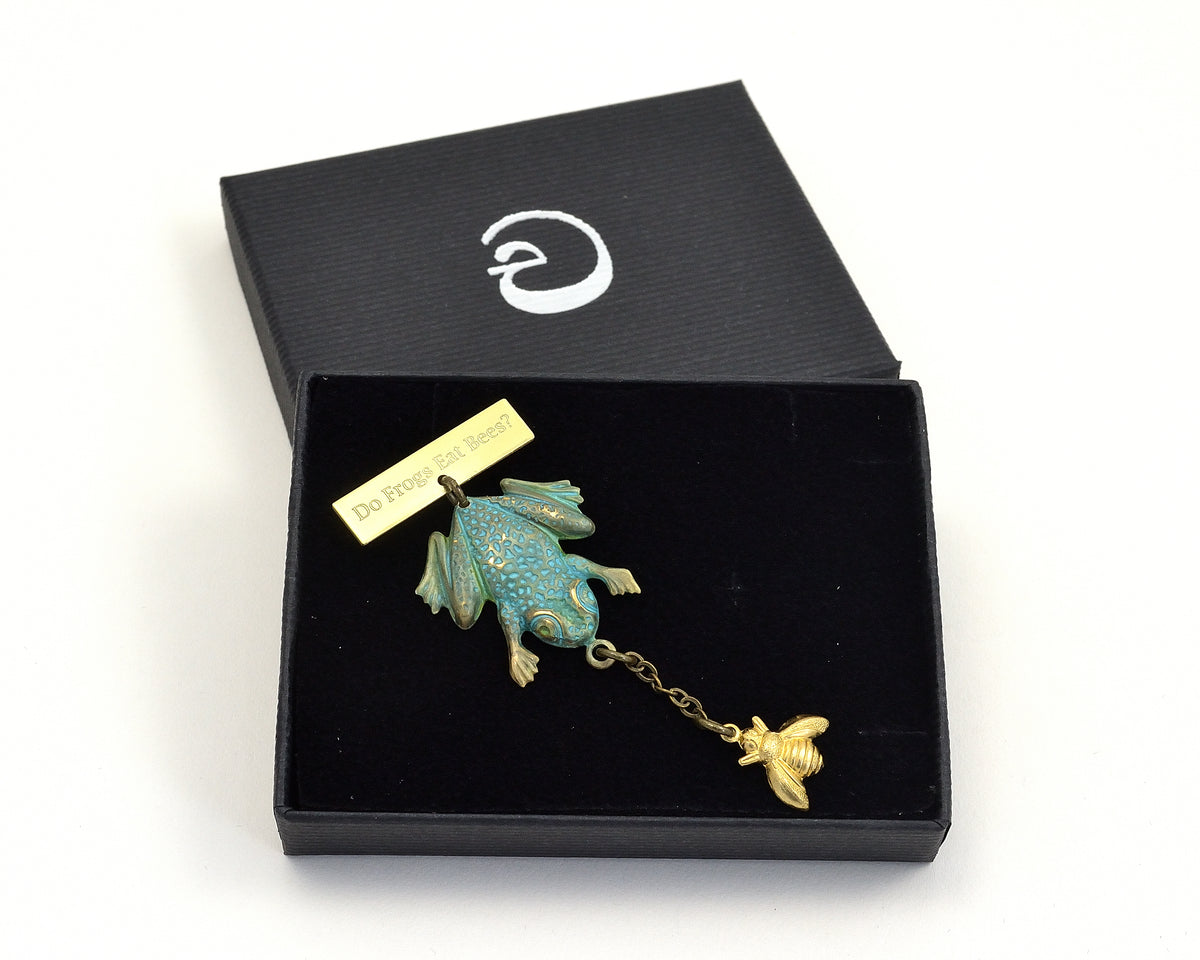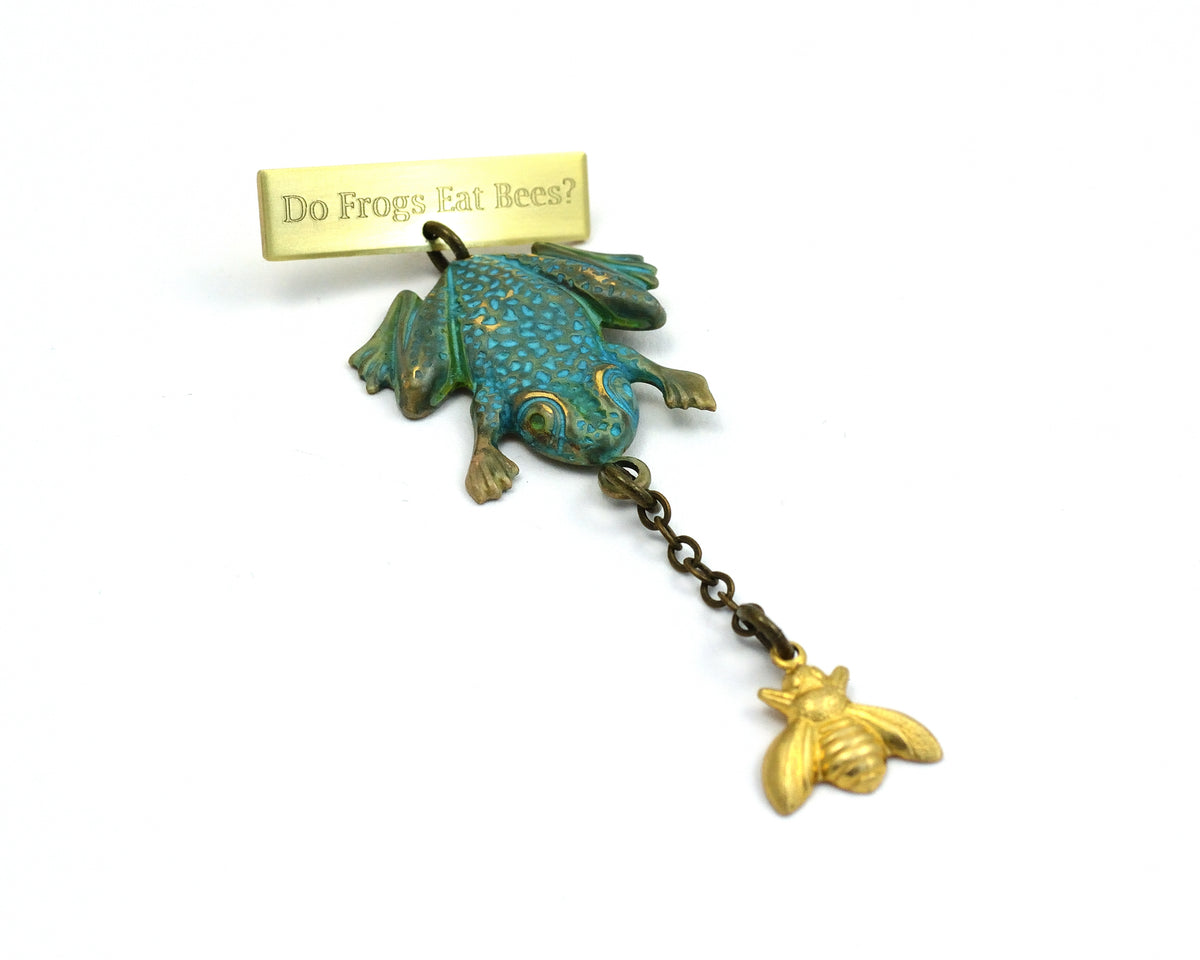 You can find reviews for other products here