Description
Gallery
Reviews
An invitation to a woodland walk in springtime. A spatter of buttercups and daisies and a promise of blue blue skies glimpsed through the tree line. 
12 inch square on cradled wood panel. Displayed in a tray frame.
Signed on the back. 
Framed in an Obeche wood tray frame painted white. 
Title: Edge of the Woods
Size: 12 inch square
Framed size: Just over 13 1/3 inches square
Medium: Mixed Media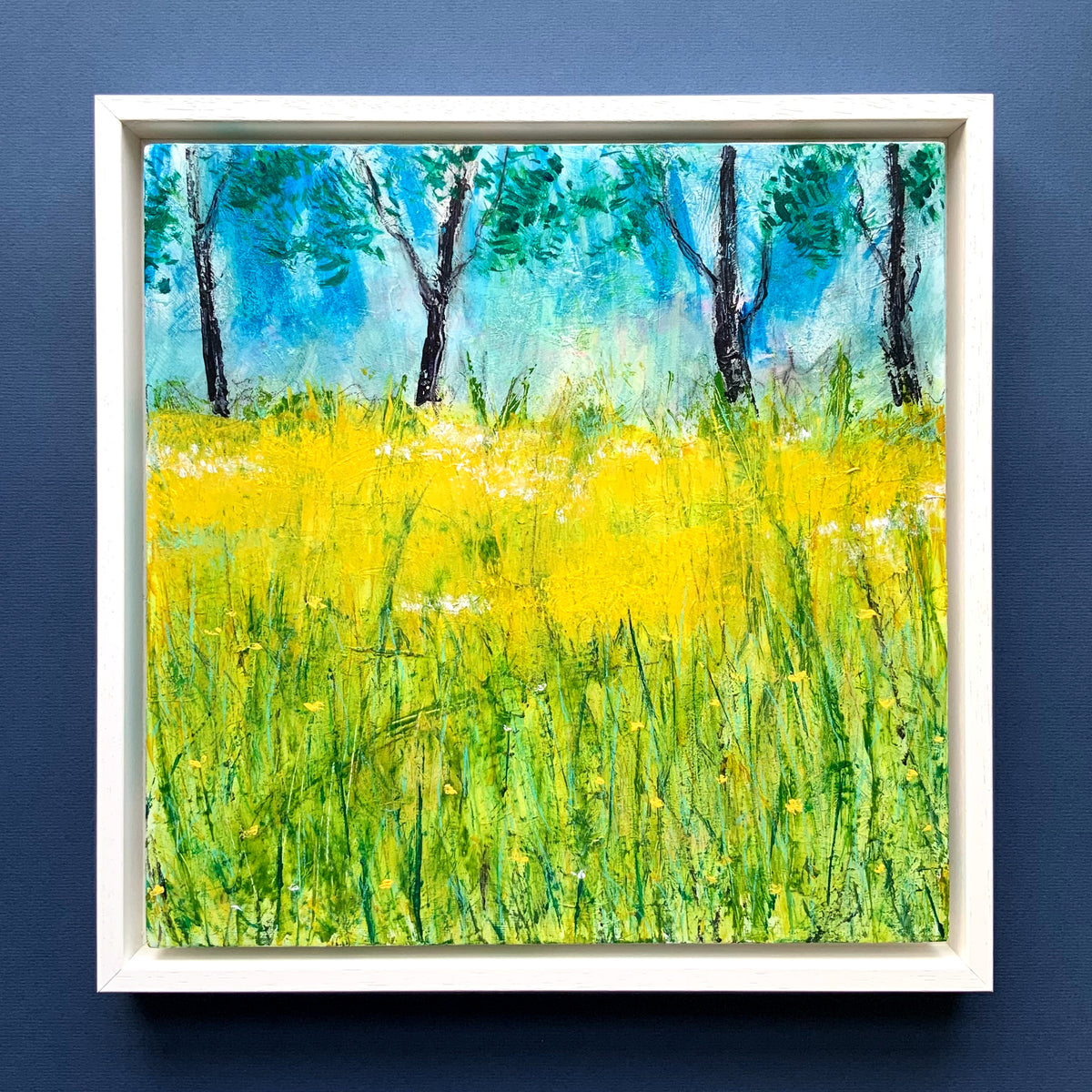 You can find reviews for other products here