Description
Gallery
Reviews
Vibrant and expressive floral painting on cradled wood.
A throwaway panel which painted itself. This was meant mostly for brush wiping. I also used it to experiment & test colours/marks/crayons before I went back to other panels I was working on. It just ended up with such depth of marks, colour & serendipity! It was constantly calling to me & there were various stages where it had evolved to show me what it could be. I wonder what would have happened if I just kept going & didn't stop here?
Signed on the back and finished with a UVLS (UV protective) varnish. 
Framed in an Obeche wood tray frame painted white. 
Title: Joy in Teal
Size: 12 inch square
Framed size: Just over 13 1/3 inches square
Medium: Mixed Media
See me painting/putting the finishing touches to this painting here: Expressive Loose Floral Painting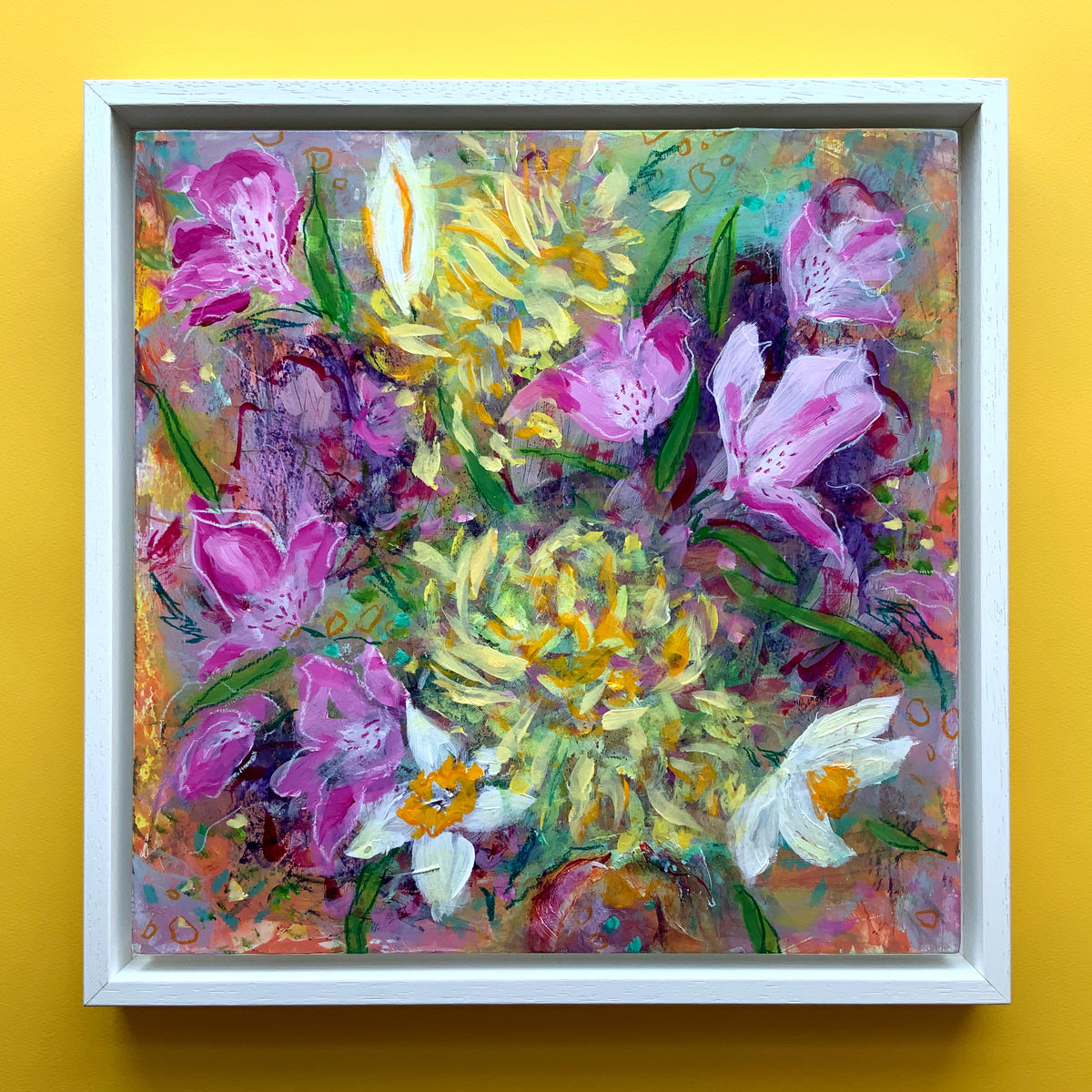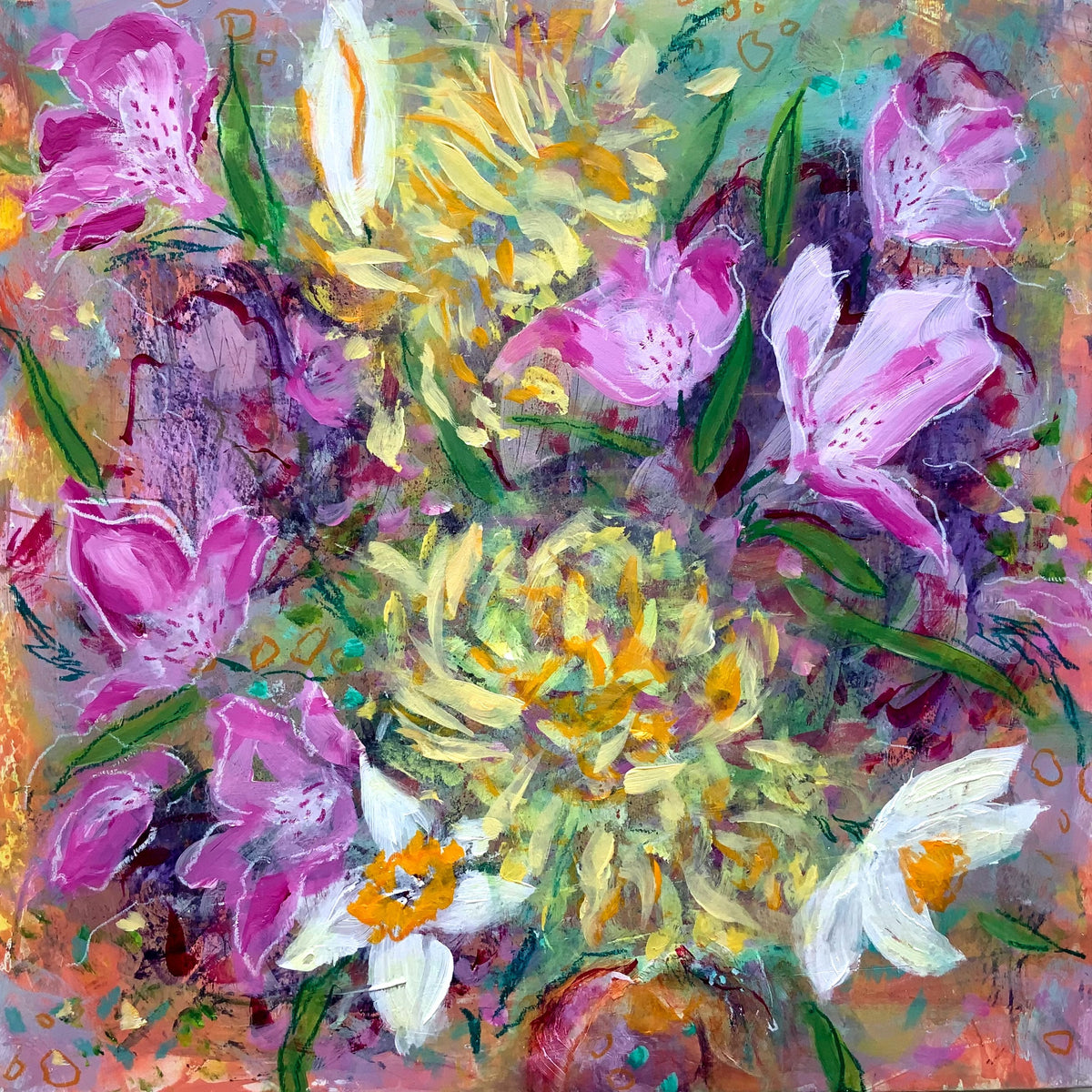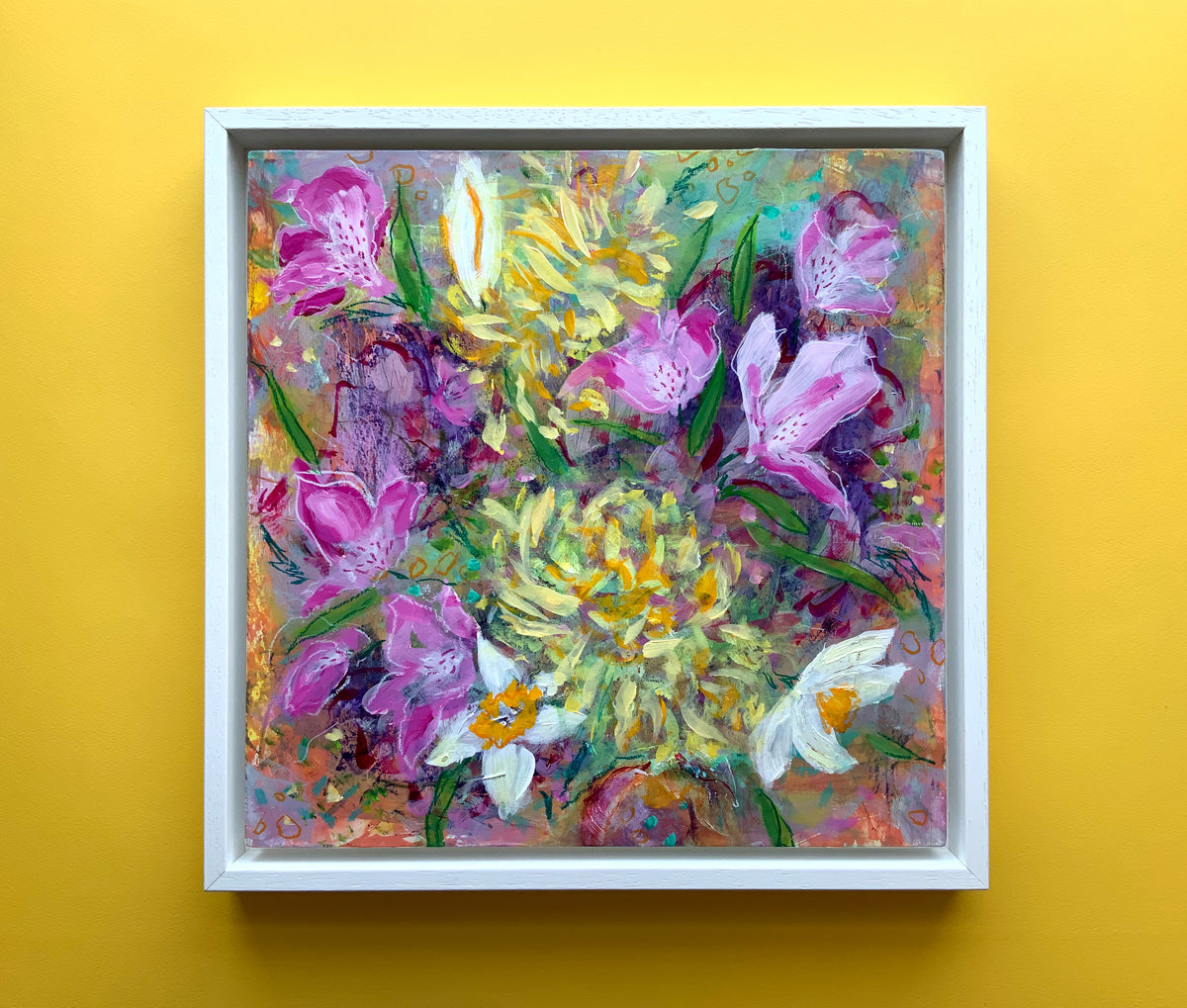 You can find reviews for other products here