Description
Gallery
Reviews
I wanted to paint a rainforest. Last time I was in a rainforest (the one and only in fact) was aged 17, and 2.5 decades ago at Sinharaja, Sri Lanka. Clearly it stuck with me in the depths. Making art is interesting because you make time for feelings/desires to come out that are generally well hidden beneath the layers we wrap ourselves in over time. Sharing art is always tough. It may look easy, but it's sharing a part of yourself that *you* barely know.
Next time I'm in Sri Lanka, I plan to go back to Sinharaja, and this time I'll be ready for the pesky leeches! 
This one wraps right around the edges and is worth seeing from the sides. Float framed in a bespoke tray frame to keep the sides visible.
Finished with a UVLS (UV protective) varnish. 
Signed on the back. 
Framed in an Obeche wood tray frame painted white. 
Title: In the Depths
Framed size: Just over 17 1/3 inches square
Size of panel only: 12 inch square
Medium: Mixed Media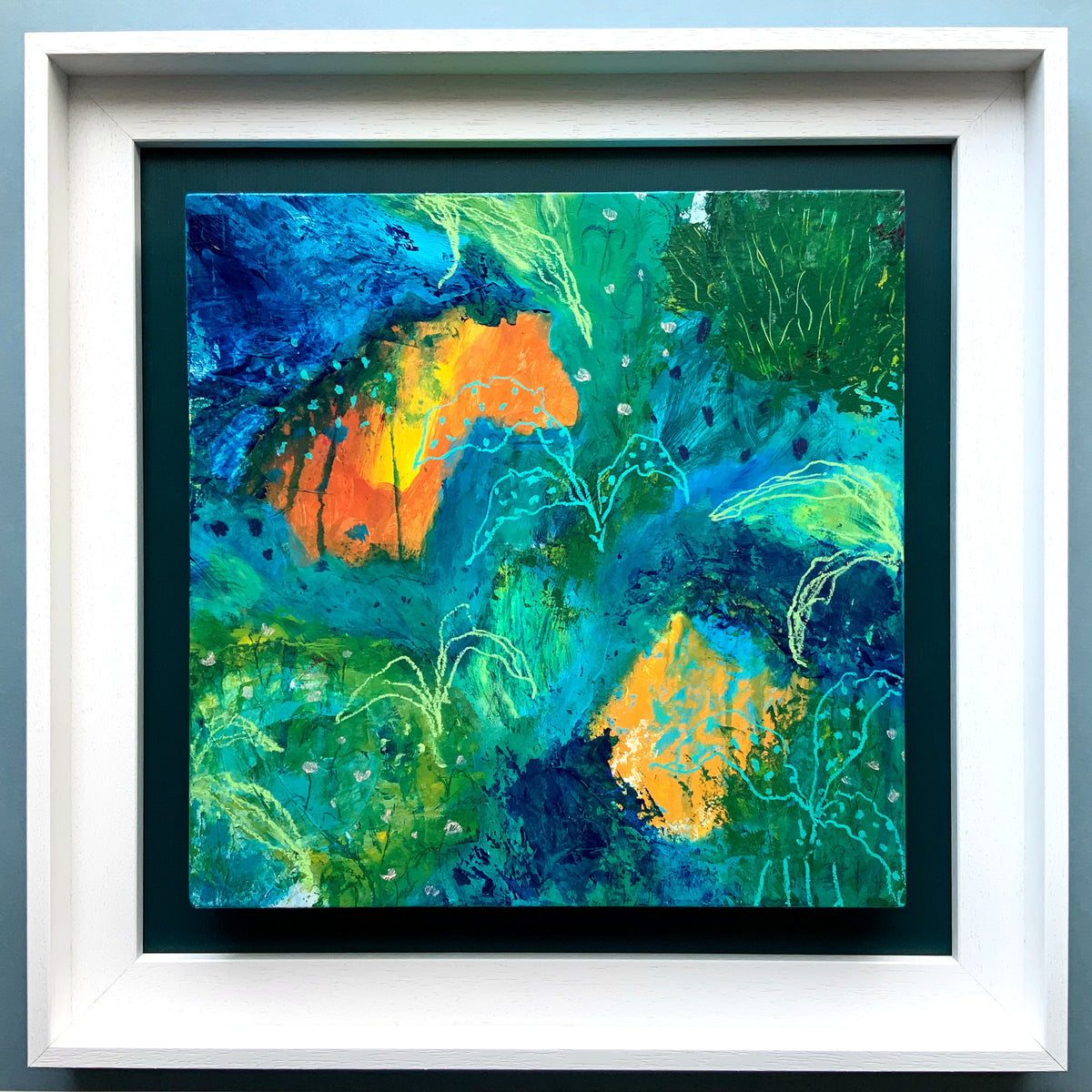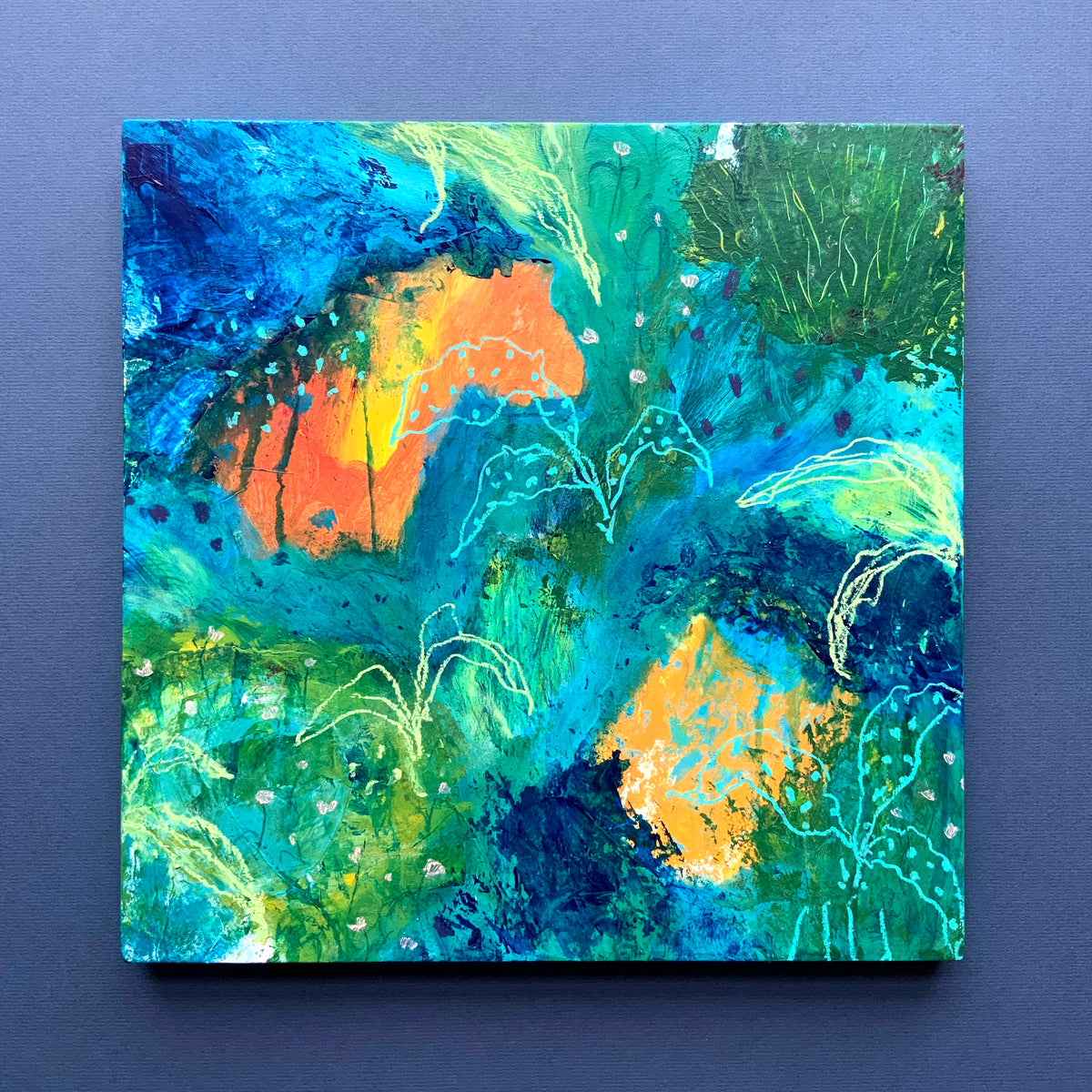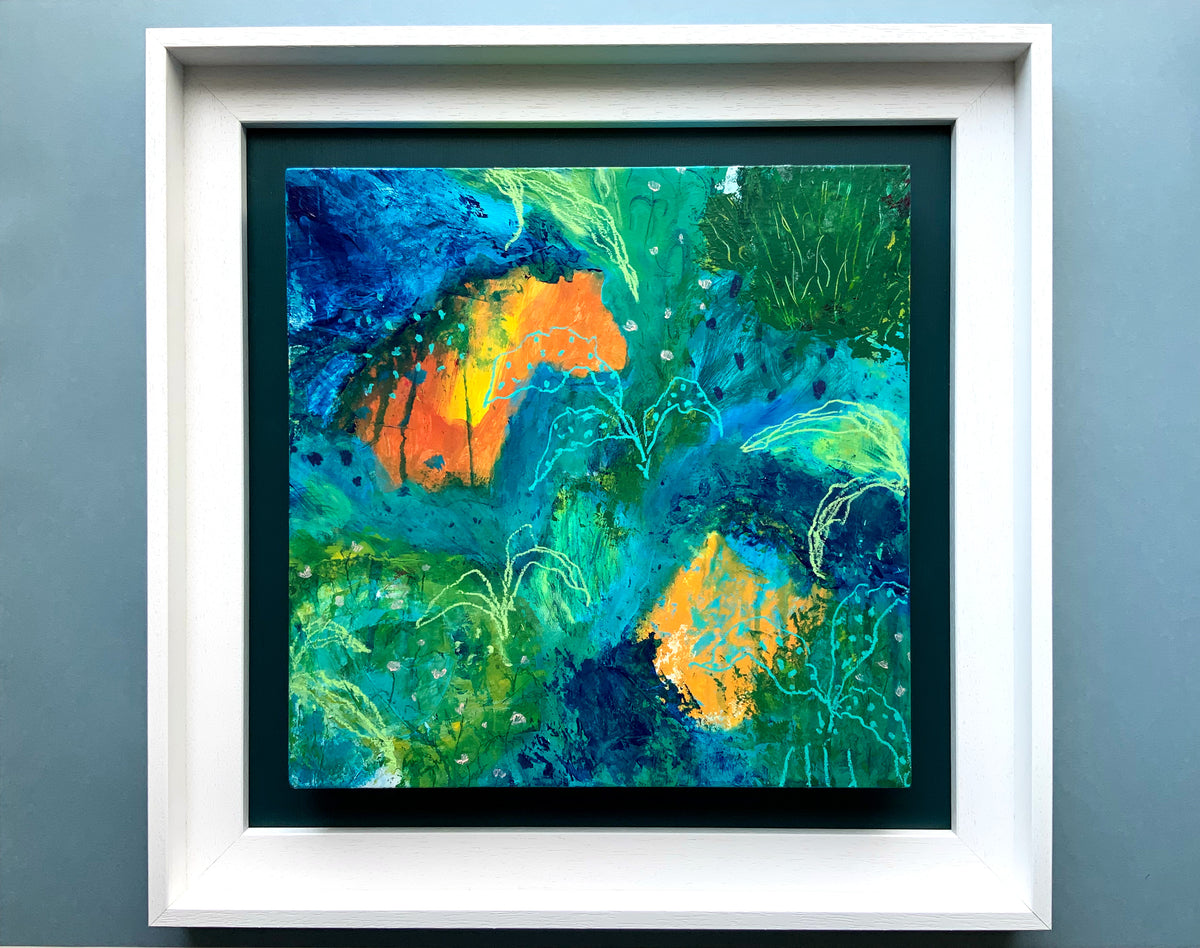 You can find reviews for other products here