Description
Gallery
Reviews
Don't Daffodils always look like they're puckering up to give you a kiss? :)
I love it when the Daffodils start popping up everywhere because it always tells me Spring has well and truly arrived! In England they line the sides of roads and dot the church yards and parks abundantly with the brightest colour of hope - yellow, yellow everywhere! I paint them every Spring, and they keep getting looser and looser. 

Signed on the back.
Framed in an Obeche wood tray frame painted white. 
Title: Puckering Up I
Size: 12 inch square
Framed size: Just over 13 1/3 inches square
Medium: Acrylic
NOTE: Wood panel paintings will be posted out on 30th May after the Artists Open Houses festival finishes.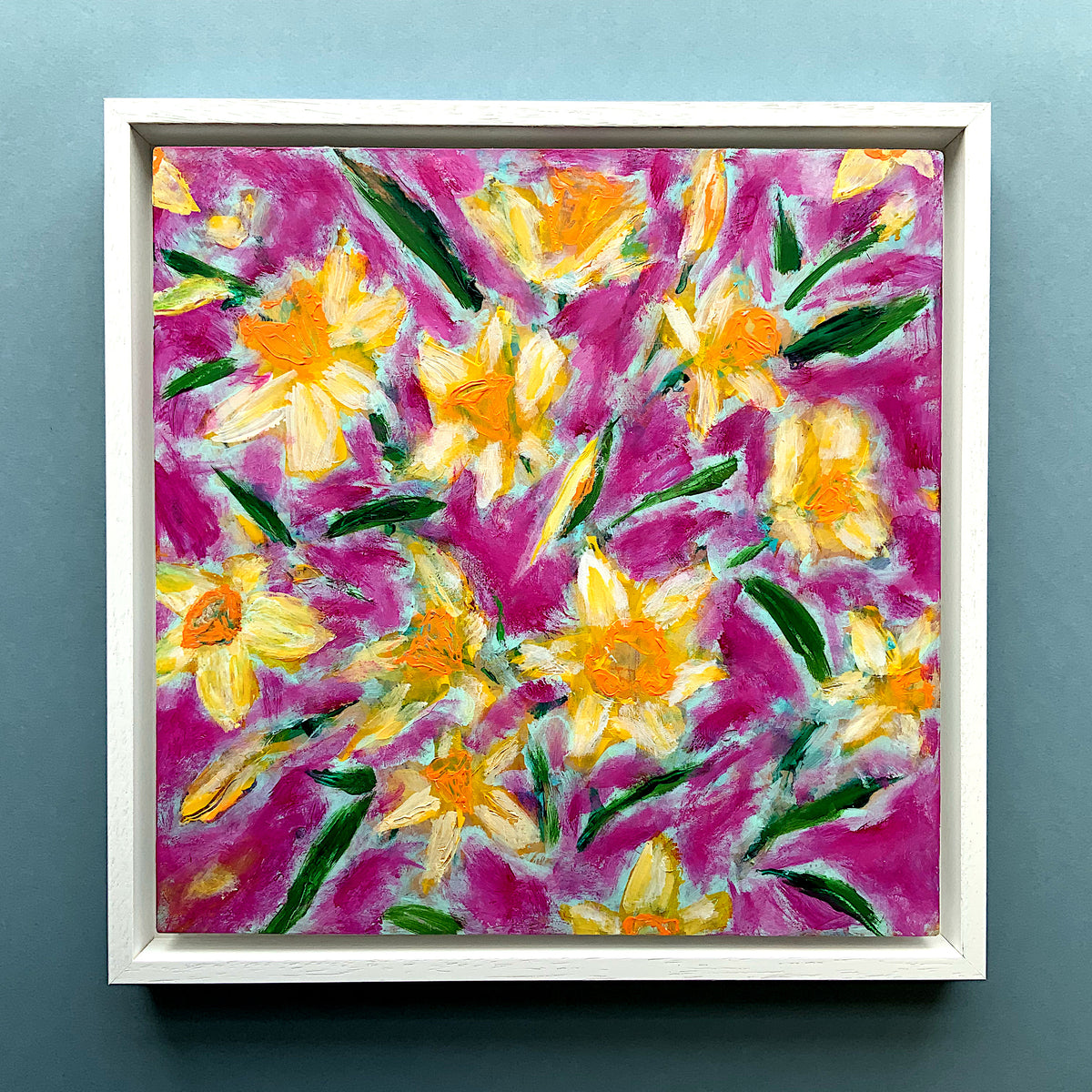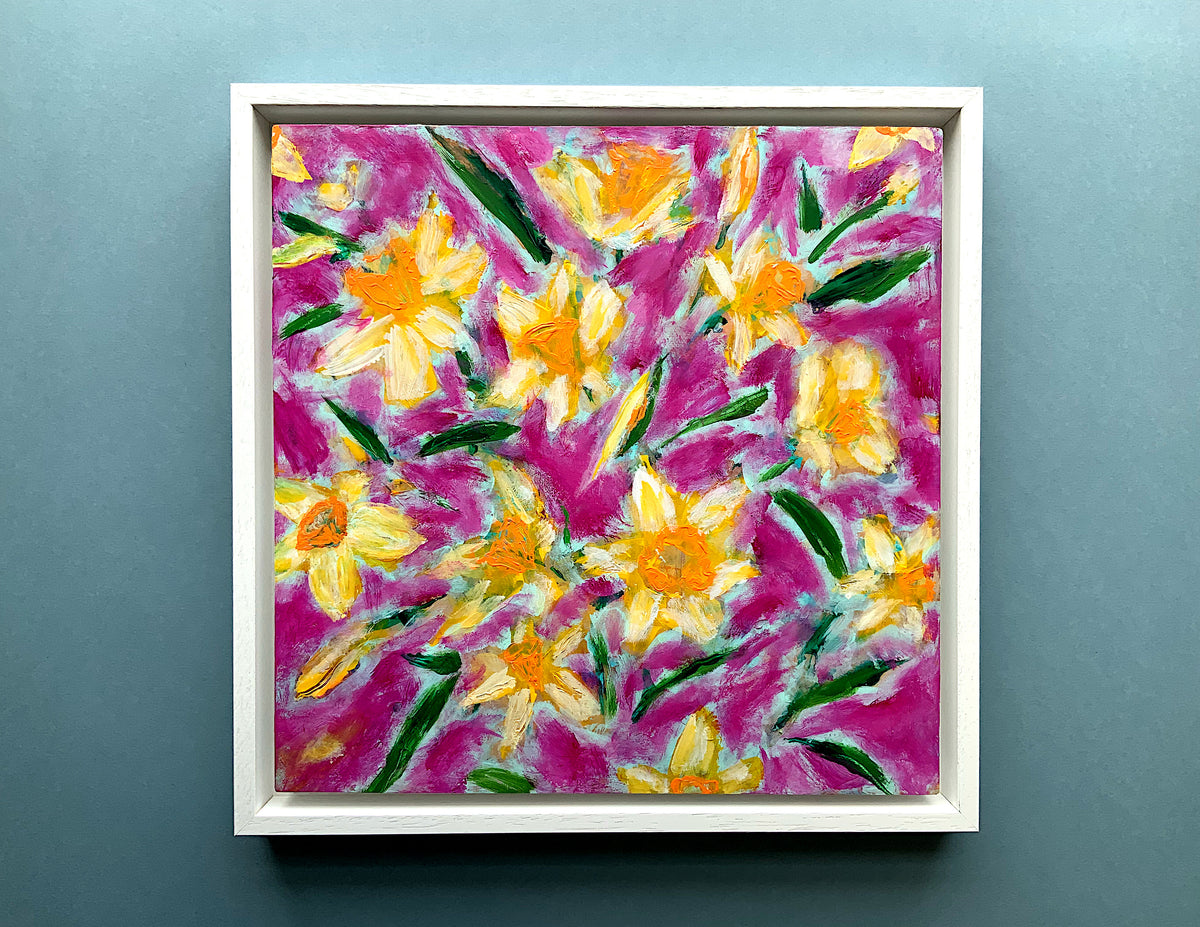 You can find reviews for other products here