Description
Gallery
Reviews
A striking still life painting of flowers in a vase painted in black and white only. Are flowers just as beautiful when you take out all their glorious colours?

For a colour-obsessive this one was a real surprise when it evolved and stood out the way it does. A lesson in simplicity and minimalism. 
Signed on the back.
Framed in an Obeche wood tray frame painted white. 
Title: Flora Negative
Size: 12 inch square
Framed size: Just over 13 1/3 inches square
Medium: Acrylic
NOTE: Wood panel paintings will be posted out on 30th May after the Artists Open Houses festival finishes.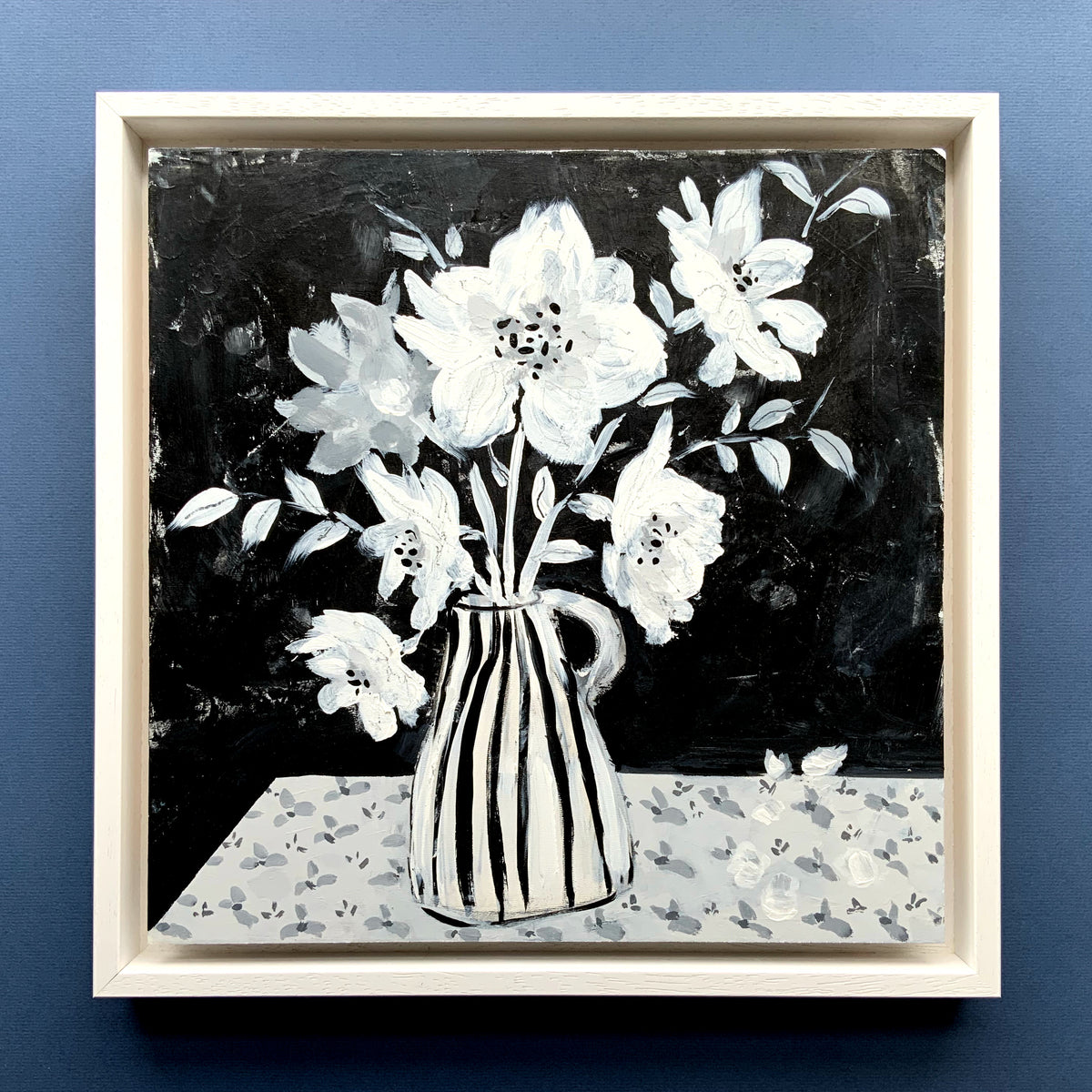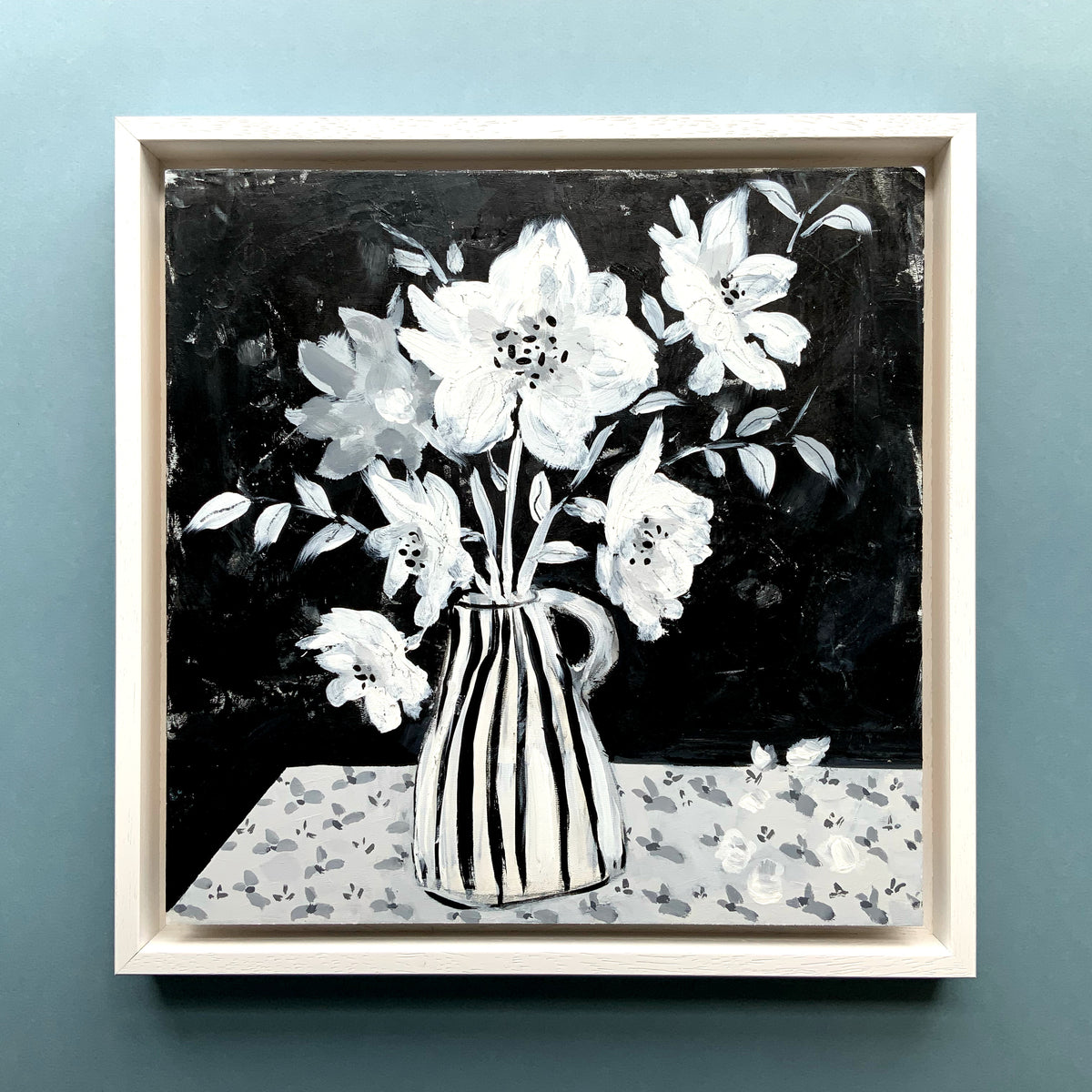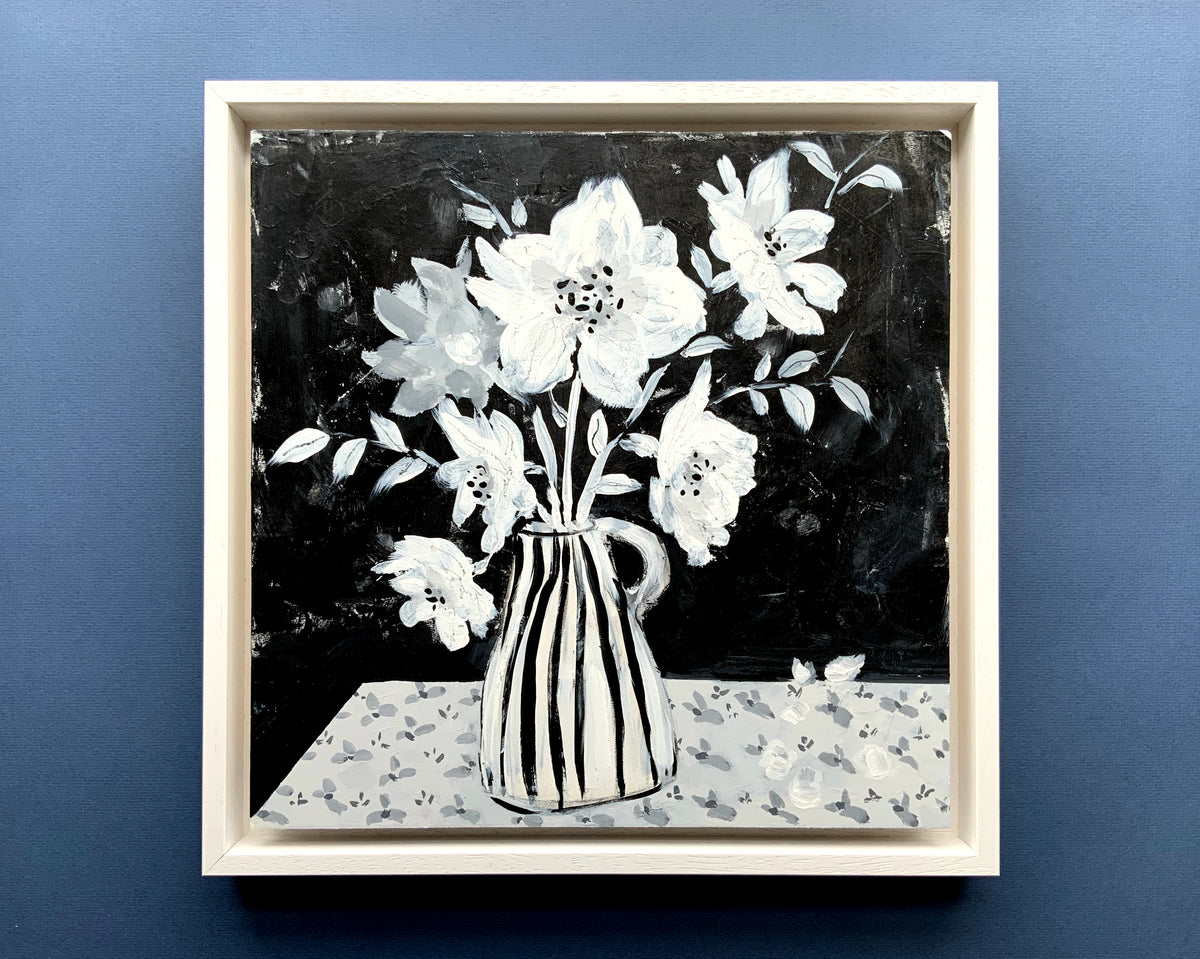 You can find reviews for other products here