Description
Gallery
Reviews
Colourful and vibrant floral painting on cradled wood. 

This one was a joy to paint - & I think the joy is mixed in with the paint & marks in here. All the joys of Spring, & the joy of finally being let loose on colour in CVP Week 6 (an intensive art course I took in 2022). 
Signed on the back and finished with a UVLS (UV protective) Varnish.
Framed in an Obeche wood tray frame painted white. 
Title: Joy in Teal
Size: 12 inch square
Framed size: Just over 13 1/3 inches square
Medium: Mixed Media
See this being painted here: Expressive Loose Floral Painting
NOTE: Wood panel paintings will be posted out on 30th May after the Artists Open Houses festival finishes.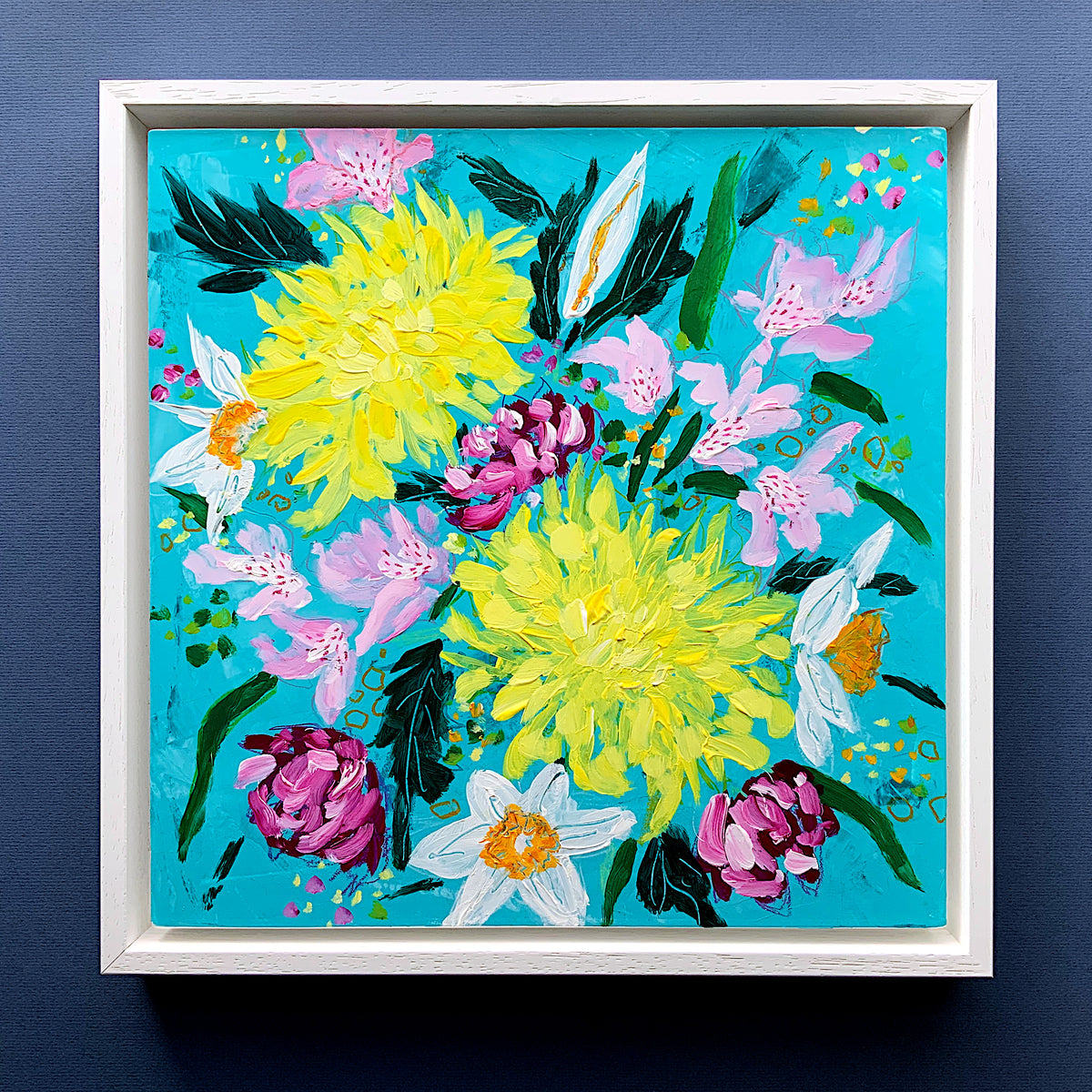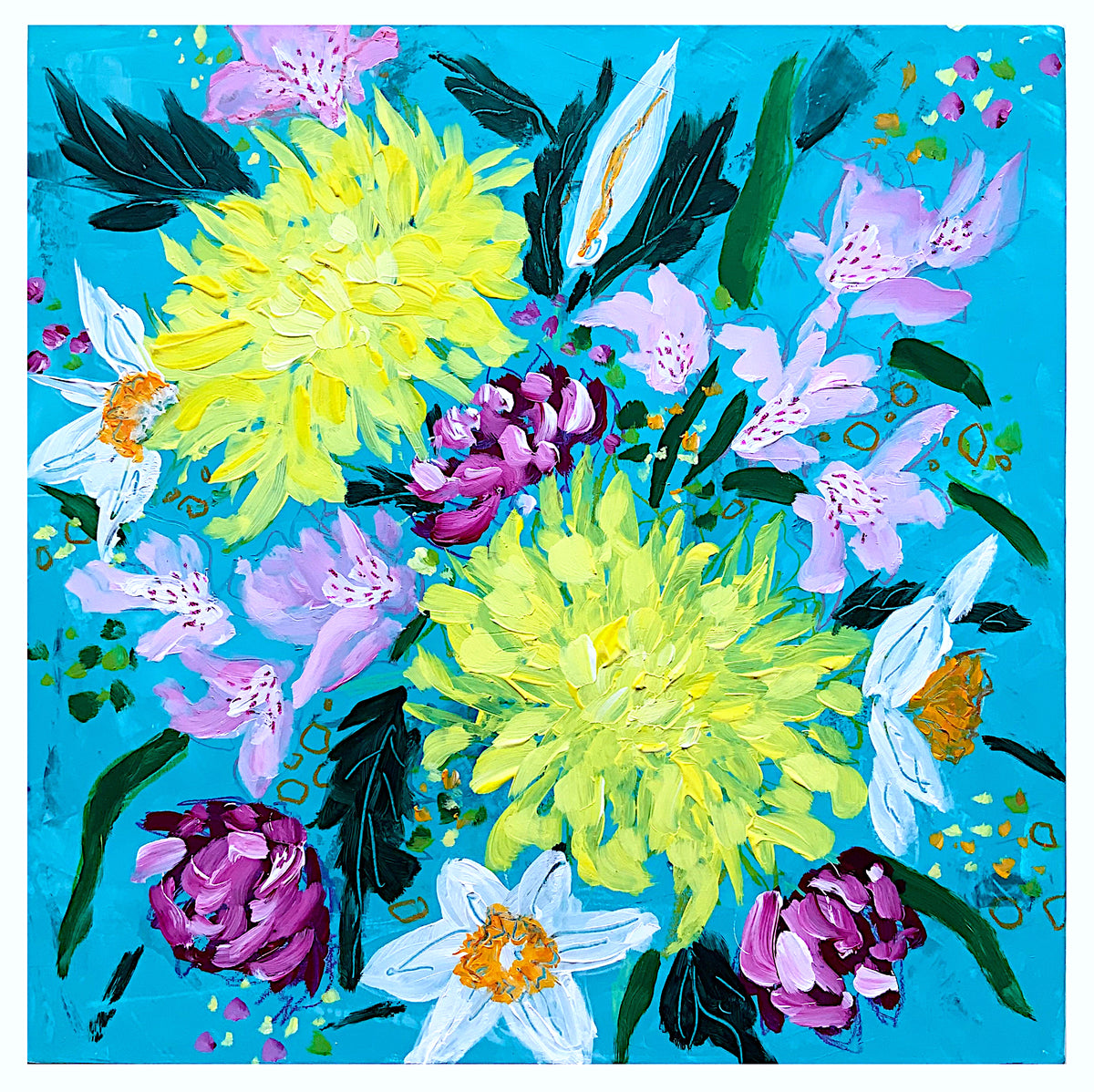 You can find reviews for other products here